Top bankers warn global supply disruptions could still get worse
World's top central bankers warned on Wednesday that supply constraints thwarting global economic growth could still get worse, keeping inflation elevated longer, even if the current spike in prices is still likely to remain temporary.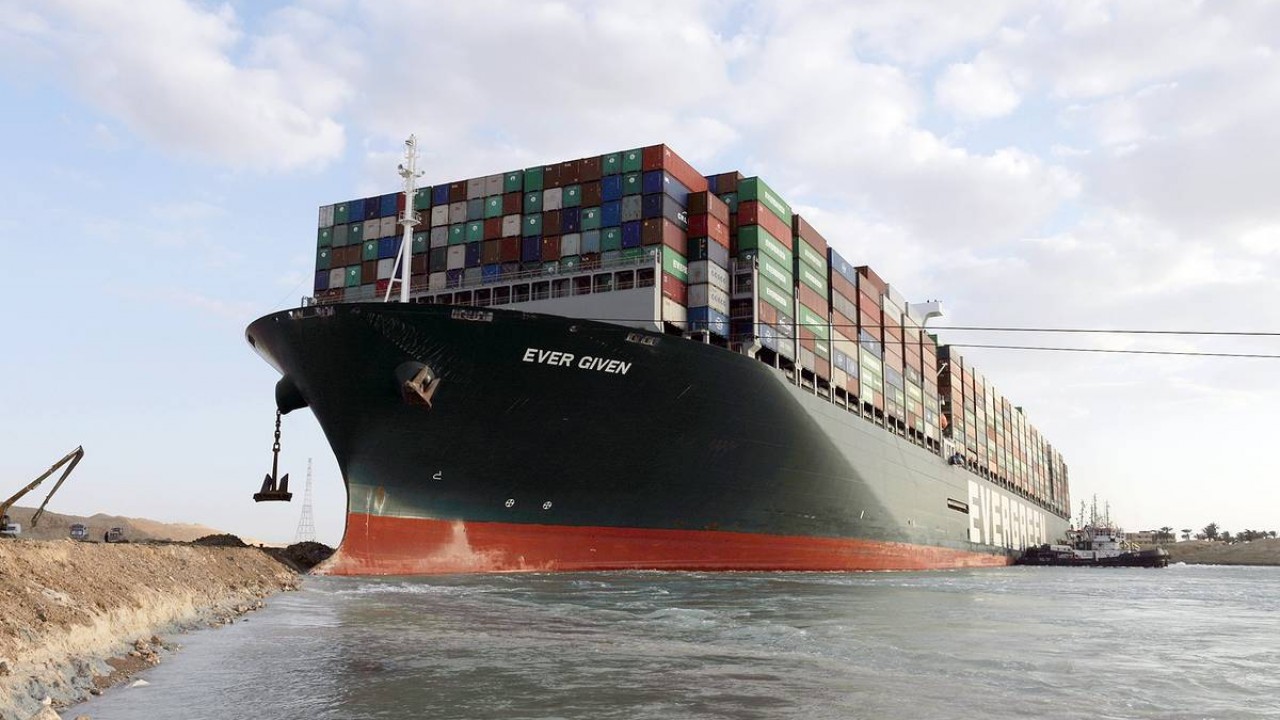 The disruptions to the global economy during the pandemic have upset supply chains across continents, leaving the world short of a plethora of goods and services from car parts and microchips to container vessels that transport goods across the seas.
"It's ... frustrating to see the bottlenecks and supply chain problems not getting better, in fact at the margin apparently getting a little bit worse," Federal Reserve Chair Jerome Powell told a conference.
"We see that continuing into next year probably and holding inflation up longer than we had thought," Powell told the European Central Bank's Forum on Central Banking.
Speaking alongside Powell, ECB chief Christine Lagarde voiced similar concerns, arguing that the end of these bottlenecks, once thought by economists to be just weeks away, is uncertain.
"The supply bottlenecks and the disruption of supply chains, which we have been experiencing for a few months ... seem to be continuing and in some sectors accelerating," Lagarde said. "I'm thinking here about shipping, cargo handling and things like that."
Global inflation has spiked in recent months on a surge in energy prices, and the production bottlenecks are pushing prices even higher, raising fears that the runup, if it lasts long enough, could seep into expectations and raise the overall profile of inflation.
Indeed, Lagarde said the ECB would be "very attentive" to these second-round effects while Bank of England Governor Andrew Bailey, another speaker at the forum, said he would keep a "very close watch" on inflation expectations.
"If this period of higher inflation, even though it ultimately is very likely to prove temporary, if it lasts long enough, will it start affecting, changing the way people think about inflation? We monitor this very carefully," Powell added.
The problem is that central banks, the main authority for controlling prices, have no influence over short-term supply disruptions, so they are likely to be bystanders, waiting for economic anomalies to self-correct without lasting damage.
"Monetary policy cannot solve supply side shocks. Monetary policy cannot produce computer chips, it cannot produce wind, it cannot produce truck drivers," Bailey said.
Still, even as policymakers called for heightened attention to inflation, all maintained their long standing view that the spike in inflation would be temporary and price rises would moderate next year, moving back to or below central bank targets.
Concerns about "sticky" inflation have fuelled a debate about the need to unwind crisis-era stimulus measures, and comments from Wednesday's panel reinforced expectations for the world's biggest central banks to move on vastly different schedules, staying out of sync for years to come.
The Fed, the BoE and the Bank of Canada have openly discussed policy tightening while central banks in such countries as South Korea, Norway and Hungary have already raised interest rates, beginning a long road to policy normalisation.
The ECB and the Bank of Japan are meanwhile likely to be the last movers, exercising extreme caution after undershooting their inflation targets for years.
The ECB even refuses to discuss tapering and already signalled its tolerance for overshooting its inflation target as it would rather move too late than too early.
SOURCE: REUTERS
'Very high risk': WHO warns of likely spread of Covid omicron variant globally
The global health body designated the variant B.1.1.529, which was first spotted in South Africa, as a "variant of concern" on Friday.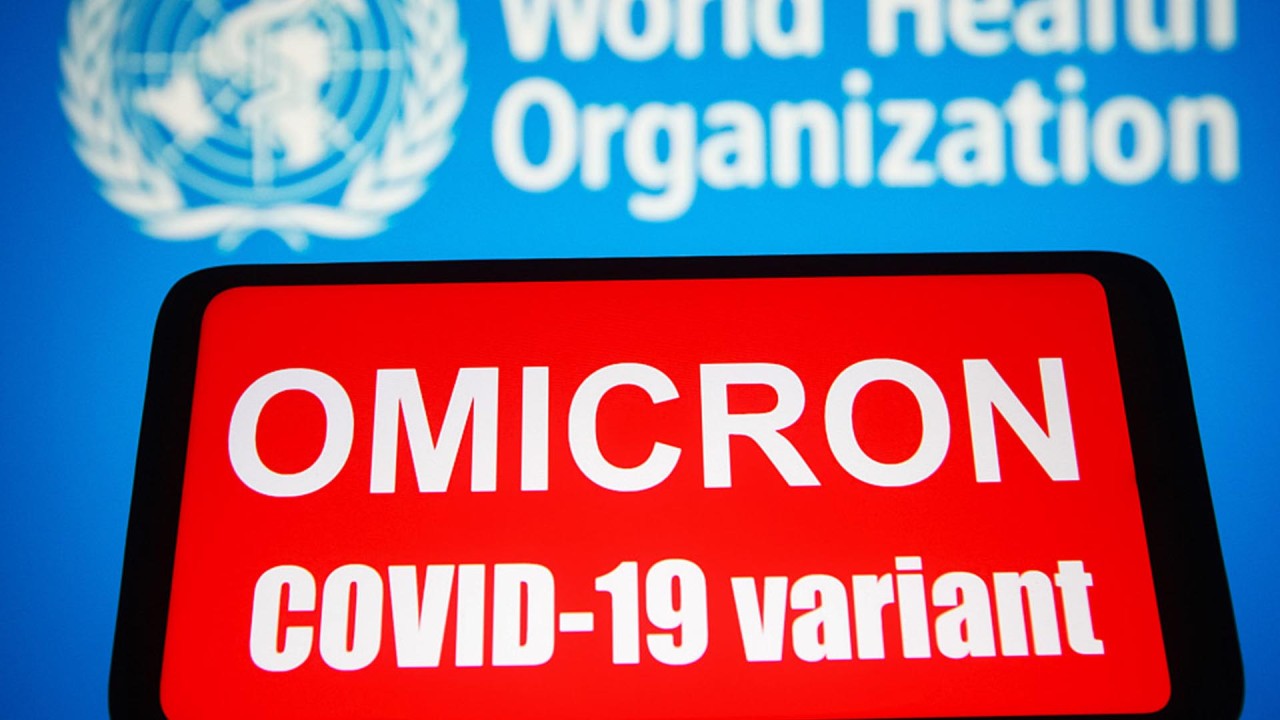 LONDON: The omicron variant of the coronavirus is likely to spread further and poses a "very high" global risk, according to the World Health Organization, which warned Monday surges of Covid infections caused by the variant of concern could have "severe consequences" for some areas.
"Given mutations that may confer immune escape potential and possibly transmissibility advantage, the likelihood of potential further spread of Omicron at the global level is high," the WHO said in its risk assessment on Monday within a technical brief to its 194 member states.
"Depending on these characteristics, there could be future surges of Covid-19, which could have severe consequences, depending on a number of factors including where surges may take place. The overall global risk related to the new VOC [variant of concern] Omicron is assessed as very high," the U.N. health agency said.
The WHO designated the variant B.1.1.529, which was first spotted in South Africa, as a "variant of concern" on Friday.
It said in its report on Monday that it is "a highly divergent variant with a high number of mutations ... some of which are concerning and may be associated with immune escape potential and higher transmissibility."
-- Known unknowns --
However, there are still considerable uncertainties and unknowns regarding this variant, it said, repeating that sentiment Monday.
First of all, experts don't yet know just how transmissible the variant is and whether any increases in infections are related to immune escape, intrinsic increased transmissibility, or both.
Secondly, there is uncertainty over how well vaccines protect against infection, transmission and clinical disease of different degrees of severity, and death. And third of all, there is uncertainty over whether the variant presents with a different severity profile.
The WHO has said it will take weeks to understand how the variant may affect diagnostics, therapeutics and vaccines. Preliminary evidence suggests the strain has an increased risk of reinfection, however.
Early data suggests that the variant is spreading in South Africa more rapidly than previous strains did and that the variant could be starting to trigger a new wave of infections, according to an analysis by the Financial Times.
Covid symptoms linked to omicron have been described as "extremely mild" by the South African doctor who first raised the alarm over the new strain.
Read more: South African doctor who first spotted the omicron Covid variant explains the symptoms
It's very important to remember that, so far, there have only been a small number of cases reported around the world in several southern African countries and a smattering of cases in the U.K., France, Israel, Belgium, the Netherlands, Germany, Italy, Australia, Canada and Hong Kong, but none yet in the US so it could take a while to fully understand what specific symptoms, if any, are attributable to the omicron variant on a wider scale.
It's also too early to tell what degree of health risk the new variant poses at a global level; the international community has already seen several increasingly virulent strains of the coronavirus, first with the "alpha" variant and then the "delta" variant, which is currently the globally dominant strain.
Covid vaccines have greatly helped to reduce severe infection, hospitalization and death, so new variants are closely monitored to assess whether, and how, they might impact the efficacy of vaccines.
-- Mitigation plans --
The WHO urged member states to enhance surveillance and sequencing efforts to better understand variants, including omicron, and to increase community testing to detect if omicron is circulating.
It also called on member states to accelerate Covid vaccinations "as rapidly as possible," especially among high-priority groups.
News of a new variant spooked global markets Friday but European stocks climbed Monday morning. The region has already been battling a sharp surge in infections caused by the delta variant, putting pressure on health services in a number of countries, including Germany and the Netherlands.
The WHO urged countries to put in place mitigation measures to prepare for a possible increase in Covid caseloads "and associated pressure on the health system, ensure mitigation plans are in place to maintain essential health services and necessary health care resources are in place to respond to potential surges."
SOURCE: CNBC
Pakistan continues to report decline in COVID cases, deaths      
Around 475 fresh coronavirus cases emerged while 10 people succumbed to the disease in the last 24 hours, taking the total death toll to 28,728.
Islamabad: Amid a steady decline in Covid-19 infections, Pakistan's coronavirus positivity ratio further fell to 1.1% with 475 new cases.
According to the latest figures issued by the National Command and Operation Center (NCOC), 475 persons were tested positive for COVID-19 in the past 24 hours.
The total number of cases has reached 1,284,840.
As many as 1,242,236 patients have recovered from the disease.
Punjab
The number of patients swelled to 443,094 in the province with 13,023 causalities.
Sindh
The number of infections has surged to 475,616 in the province, while the death toll has reached 7,621.
Khyber Pakhtunkhwa
The confirmed cases have surged to 179,995 in the province with 5,842 casualties.
Balochistan
There are 33,479 confirmed cases while 360 patients have died from the infection so far.
AJK and Gilgit-Baltistan
There are 34,556 coronavirus cases in the AJK while the death toll has reached 742. On the other hand, there are 10,411 cases in GB with 186 coronavirus deaths.
Islamabad
There are 10,411 cases in the capital city while 954 people have lost their lives.
Flooding overtakes city of Sumas in Washington
In Sumas, officials used the flood siren at around 9 am and urged people to shelter in place as water bypassed the Cherry Street Bridge and then spread through town.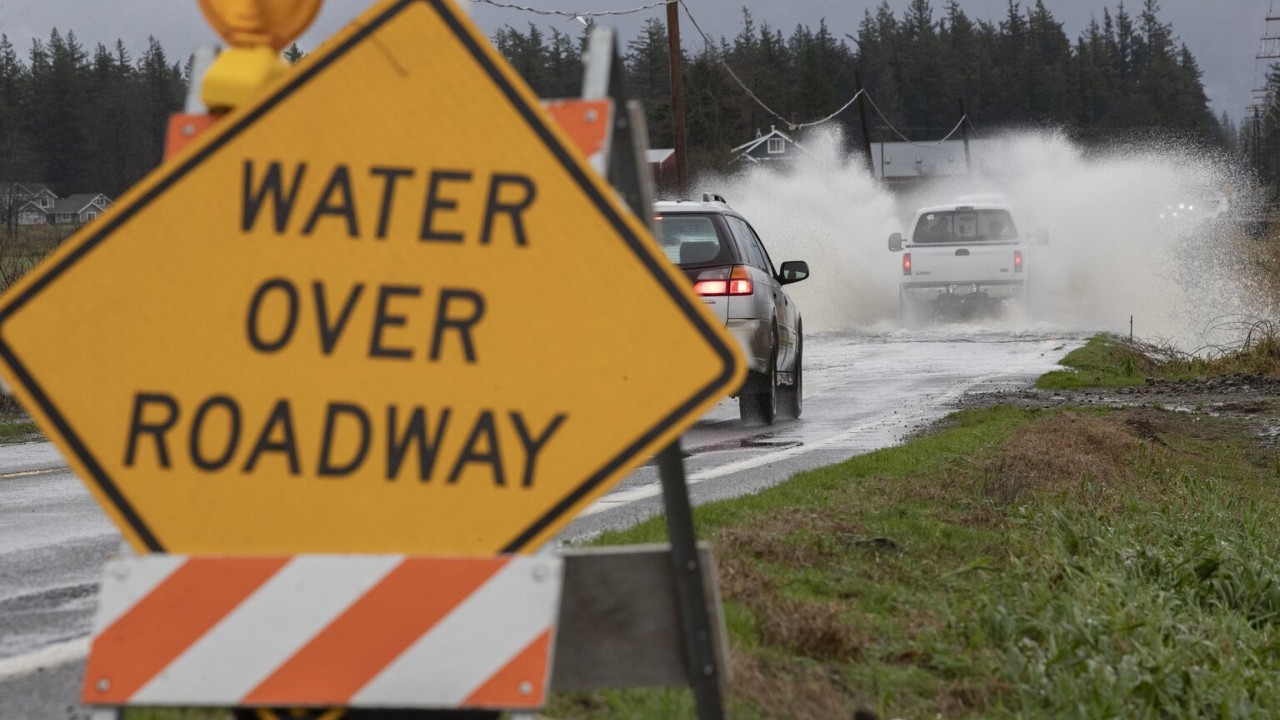 Heavy rainfall and gusts brought flooding and power outages to parts of northwest Washington, forcing residents to evacuate while most roads in and out of the city were closed.
The rainfall caused the Nooksack River to spill beyond its banks in Washington on November 29,
In an emergency alert Sunday afternoon, Skagit County officials said that the river levels weren't expected to produce widespread flooding, but saturated soil increases the risk of landslides.
Following the alert, the Washington National Guard arrived in Everson late Saturday to fill and distribute sandbags to residents to prepare for flooding.
People in the small communities of Sumas and Everson in northwest Washington had been asked to evacuate voluntarily Saturday night.
Both towns near the Canadian border previously saw hundreds evacuated and severe flooding from days of rain that caused an estimated $50 million in damage to Whatcom County.
Over 1,600 homes were without power in the Puget Sound region Sunday, with the largest outage affecting Rockport in Skagit County. In the meantime, where 861 homes lost power because trees impacted power lines, according to Puget Sound Energy.
On Monday afternoon, Sumas officials said there was a lot of water around town, but the water level had started to slowly drop.
Bellingham city officials said rainwater exceeded pumping capacity at times on Sunday resulting in an overflow that discharged about 9 million gallons of sewage water into Bellingham Bay.
Many local roads in the area and around Bellingham were closed Sunday and Monday because of water over the roadway.
Moreover, a landslide on Sunday blocked part of northbound Interstate 5 south of Bellingham and officials said an increased threat of landslides will remain for several days.