Former US president Trump moves court to get his Twitter account restored
Former US President Donald Trump has asked a federal judge in Florida to force Twitter to restore his account, which the company suspended in January following the deadly storming of the US Capitol.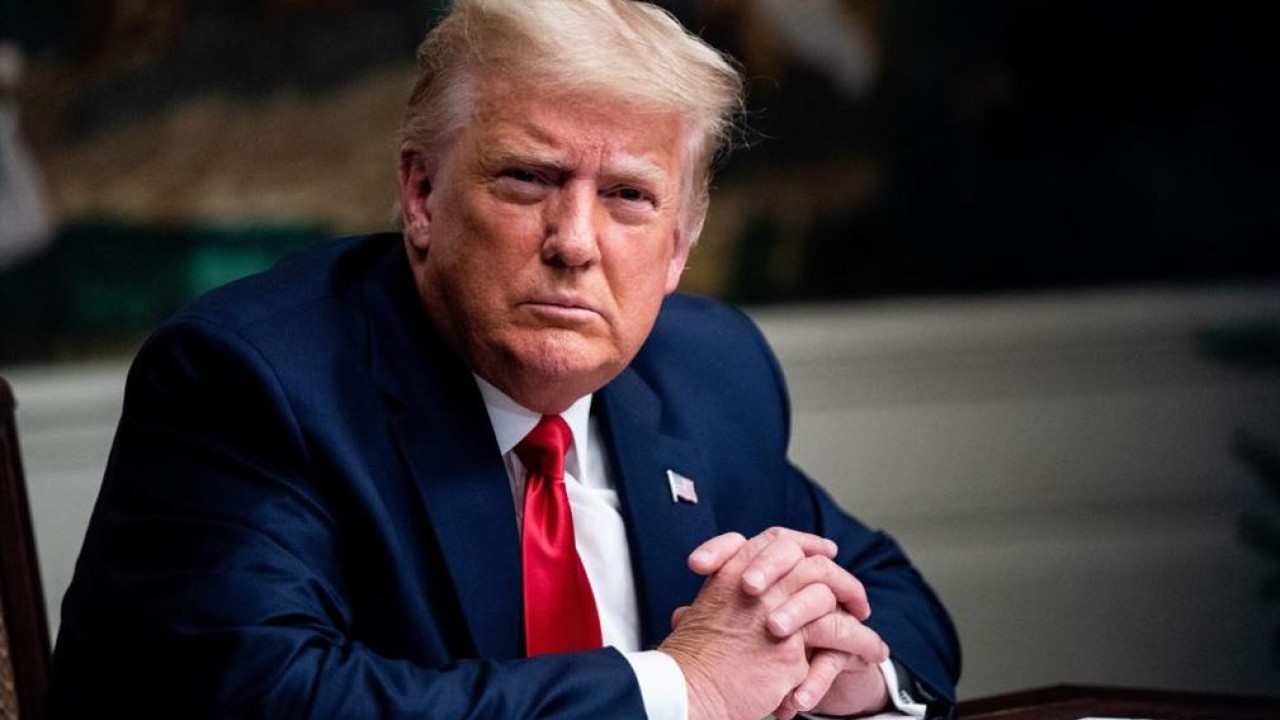 Trump's attorneys on Friday filed a motion in US District Court in Miami seeking a preliminary injunction against Twitter and its CEO, Jack Dorsey. They argue that Twitter is censoring Trump in violation of his First Amendment rights, according to the motion.
Twitter declined to comment Saturday on Trump's filing.
The company permanently banned Trump from its platform days after his followers violently stormed the Capitol building to try to block Congress from certifying Joe Biden's presidential win. Twitter cited concerns that Trump would incite further violence. Prior to the ban, Trump had roughly 89 million followers on Twitter.
Trump was also suspended from Facebook and Google's YouTube over similar concerns that he would provoke violence. Facebook's ban will last two years, until Jan. 7, 2023, after which the company will review his suspension. YouTube's ban is indefinite.
In July, Trump filed lawsuits in the U.S. District Court for the Southern District of Florida against all three tech companies and their CEOs, claiming that he and other conservatives have been wrongfully censored. The motion for a preliminary injunction was filed as part of Trump's case against Twitter.
SOURCE: AP
Rocker Bryan Adams, other music starts perform in Pirelli calendar
Cher, Rita Ora, Iggy Pop, Jennifer Hudson and other music stars take centre stage in the 2022 Pirelli calendar unveiled on Monday, shot by Canadian rocker and photographer Bryan Adams.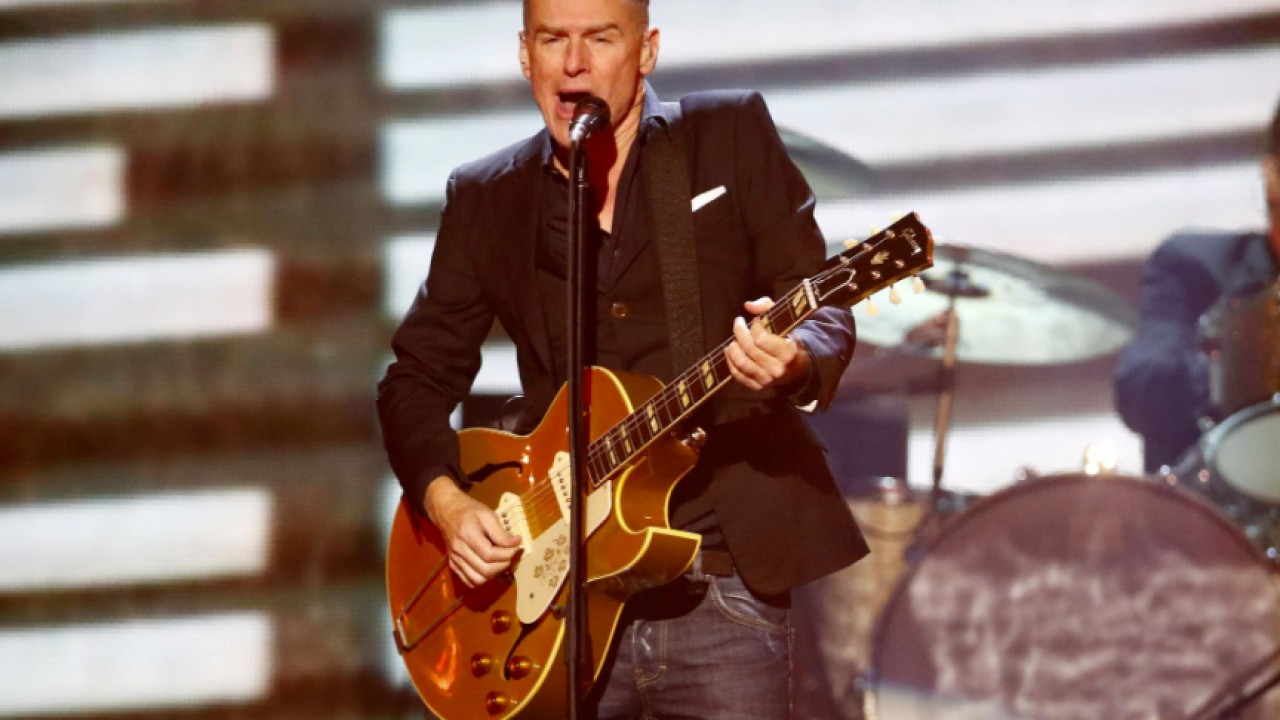 However the 62-year-old was unable to unveil his take of the famed calendar in person in Milan after testing positive for COVID-19 upon arrival in Italy last week. He joined a press conference remotely via video.
Called "On The Road", the calendar seeks to depict a day in the life of a touring musician.
Its cover shows guitarist and singer St. Vincent posing with a Pirelli guitar pick on her tongue. It features pictures of Cher and Pop in dressing rooms, Ora in the bath, rapper Saweetie pushing a luggage trolley and Hudson surrounded by flowers.
Rapper Bohan Phoenix poses on a piano while musician Grimes' photo is set in a futuristic setting. Adams, who snapped the photos in Los Angeles, Capri and Canada last summer, also features.
"With all these pictures, fantasy plays a big part in trying to create something," he said in a statement. "Because you don't want it to be literal, you want it to be glamorous, yet it gives the impression of what it might be like."
Adams said last week that he had tested positive for COVID-19 after flying into Milan and was going to hospital. It was the second time in a month he had tested positive for the virus. He has since posted photos, thanking doctors and nurses looking after him.
Adams is best known for songs like "Summer of '69", "Heaven" and "(Everything I Do) I Do It for You".
As a photographer, he has snapped Mick Jagger and Naomi Campbell, as well as Britain's Queen Elizabeth. He has also published books of his photos, including one on injured British soldiers.
First published in the 1960s, the Pirelli calendar has a limited run and is usually gifted to the company's clients. In recent years, it has moved away from featuring images of scantily-dressed models to more artistic themes, featuring various celebrities.
The 2021 edition was suspended due to the pandemic.
SOURCE: REUTERS
Flooding overtakes city of Sumas in Washington
In Sumas, officials used the flood siren at around 9 am and urged people to shelter in place as water bypassed the Cherry Street Bridge and then spread through town.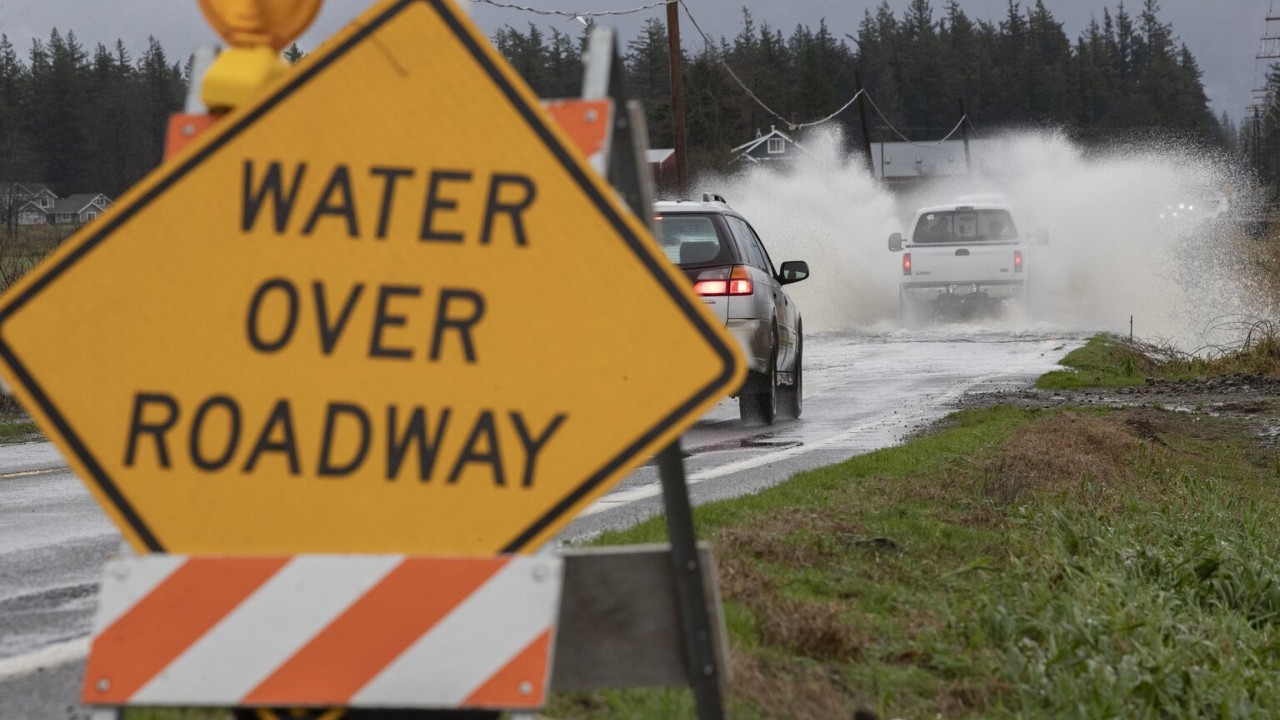 Heavy rainfall and gusts brought flooding and power outages to parts of northwest Washington, forcing residents to evacuate while most roads in and out of the city were closed.
The rainfall caused the Nooksack River to spill beyond its banks in Washington on November 29,
In an emergency alert Sunday afternoon, Skagit County officials said that the river levels weren't expected to produce widespread flooding, but saturated soil increases the risk of landslides.
Following the alert, the Washington National Guard arrived in Everson late Saturday to fill and distribute sandbags to residents to prepare for flooding.
People in the small communities of Sumas and Everson in northwest Washington had been asked to evacuate voluntarily Saturday night.
Both towns near the Canadian border previously saw hundreds evacuated and severe flooding from days of rain that caused an estimated $50 million in damage to Whatcom County.
Over 1,600 homes were without power in the Puget Sound region Sunday, with the largest outage affecting Rockport in Skagit County. In the meantime, where 861 homes lost power because trees impacted power lines, according to Puget Sound Energy.
On Monday afternoon, Sumas officials said there was a lot of water around town, but the water level had started to slowly drop.
Bellingham city officials said rainwater exceeded pumping capacity at times on Sunday resulting in an overflow that discharged about 9 million gallons of sewage water into Bellingham Bay.
Many local roads in the area and around Bellingham were closed Sunday and Monday because of water over the roadway.
Moreover, a landslide on Sunday blocked part of northbound Interstate 5 south of Bellingham and officials said an increased threat of landslides will remain for several days.
Pakistan offers to host OIC FMs on Afghanistan situation
In a video message, the Foreign Minister Shah Mahmood Qureshi said Pakistan fully endorses this initiative of Saudi Arabia, the current OIC summit chair.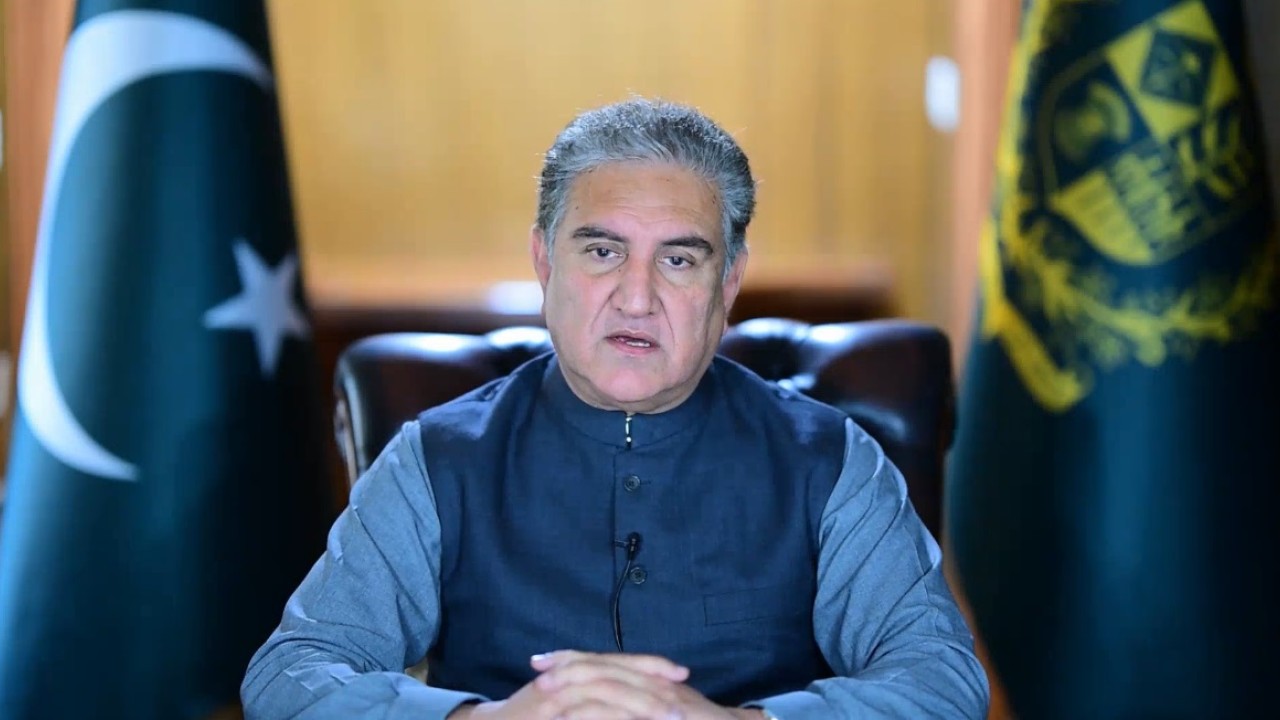 Islamabad: Pakistan has offered to host the extraordinary session of the Council of Foreign Ministers of the Organization of Islamic Cooperation (OIC) to discuss the latest situation in Afghanistan.
In a video message, the Foreign Minister Shah Mahmood Qureshi said Pakistan fully endorses this initiative of Saudi Arabia, the current OIC summit chair.
He said Pakistan also offers to host this meeting in Islamabad on the 17th of next month.
Shah Mahmood Qureshi said we are confident that the OIC member states will endorse this offer.
He said Afghanistan is currently facing a serious humanitarian situation as millions of Afghans including women and children are confronted with an uncertain future due to a shortage of food, medicine and other essential living supplies.
The Foreign Minister said the advent of winter has exacerbated the humanitarian crisis.
He urged the OIC to step up to alleviate the humanitarian needs of the Afghan people, provide immediate and sustained support to them, and continue to remain engaged with them for the wellbeing and prosperity of Afghanistan.