European Union pledges €1 billion Afghan aid package to 'prevent humanitarian collapse'
The EU on Tuesday pledged a one-billion-euro ($1.2-billion) aid package for Afghanistan, "to avert a major humanitarian and socio-economic collapse," the bloc's chief Ursula von der Leyen said.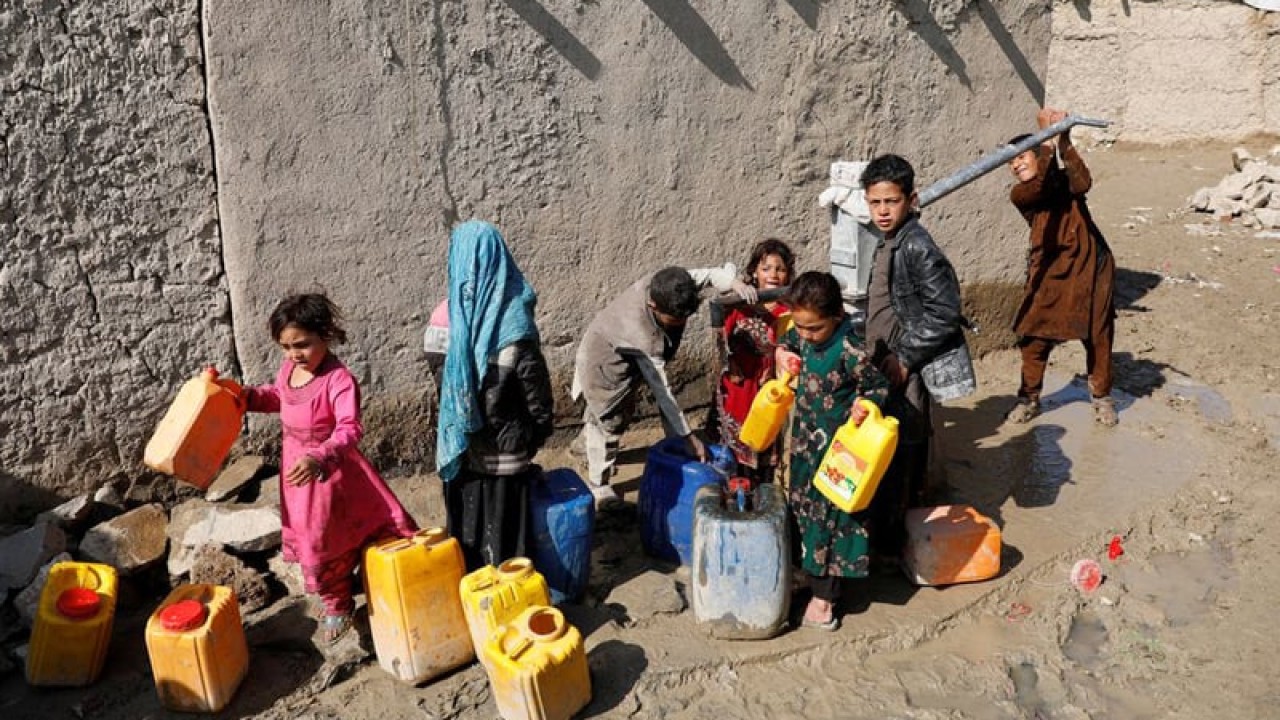 The money adds 250 million euros to a 300-million-euro sum the EU previously announced for urgent humanitarian needs, with the remainder going to Afghanistan's neighbouring countries taking in Afghans fleeing Taliban rule, a statement said.
Von der Leyen made the pledge at a virtual G20 summit hosted by Italy dedicated to discussing the humanitarian and security situation in Afghanistan.
Her statement stressed that the EU funds are "direct support" for Afghans and would be channelled to international organisations working on the ground, not to the Taliban's interim government which Brussels does not recognise.
EU development aid – different from humanitarian aid – remains frozen.
"We must do all we can to avert a major humanitarian and socioeconomic collapse in Afghanistan. We need to do it fast," von der Leyen said, observing that winter was approaching.
"We have been clear about our conditions for any engagement with the Afghan authorities, including on the respect of human rights. So far, the reports speak for themselves. But the Afghan people should not pay the price of the Taliban's actions," she said.
EU countries are wary at the prospect of a surge of Afghan asylum-seekers trying to enter the bloc, as happened in 2015 with Syrians fleeing their war.
Brussels' calculation is that donating money to help stabilise Taliban-ruled Afghanistan and help out countries between it and Europe could stem any flow.
Von der Leyen has said EU countries – especially those that participated in the NATO mission that hastily decamped in August as the Taliban swept to power – have a "moral duty" to help Afghans.
The one-billion-euro aid package announced will boost spending in health in Afghanistan. In the neighbouring countries it will go to help with migration management and promote cooperation in fighting terrorism, crime and migrant smuggling.
SOURCE: AFP
Pakistan continues to report decline in COVID cases, deaths      
Around 475 fresh coronavirus cases emerged while 10 people succumbed to the disease in the last 24 hours, taking the total death toll to 28,728.
Islamabad: Amid a steady decline in Covid-19 infections, Pakistan's coronavirus positivity ratio further fell to 1.1% with 475 new cases.
According to the latest figures issued by the National Command and Operation Center (NCOC), 475 persons were tested positive for COVID-19 in the past 24 hours.
The total number of cases has reached 1,284,840.
As many as 1,242,236 patients have recovered from the disease.
Punjab
The number of patients swelled to 443,094 in the province with 13,023 causalities.
Sindh
The number of infections has surged to 475,616 in the province, while the death toll has reached 7,621.
Khyber Pakhtunkhwa
The confirmed cases have surged to 179,995 in the province with 5,842 casualties.
Balochistan
There are 33,479 confirmed cases while 360 patients have died from the infection so far.
AJK and Gilgit-Baltistan
There are 34,556 coronavirus cases in the AJK while the death toll has reached 742. On the other hand, there are 10,411 cases in GB with 186 coronavirus deaths.
Islamabad
There are 10,411 cases in the capital city while 954 people have lost their lives.
Key federal cabinet meeting to be held today
Federal Cabinet is scheduled to discuss a 13-point agenda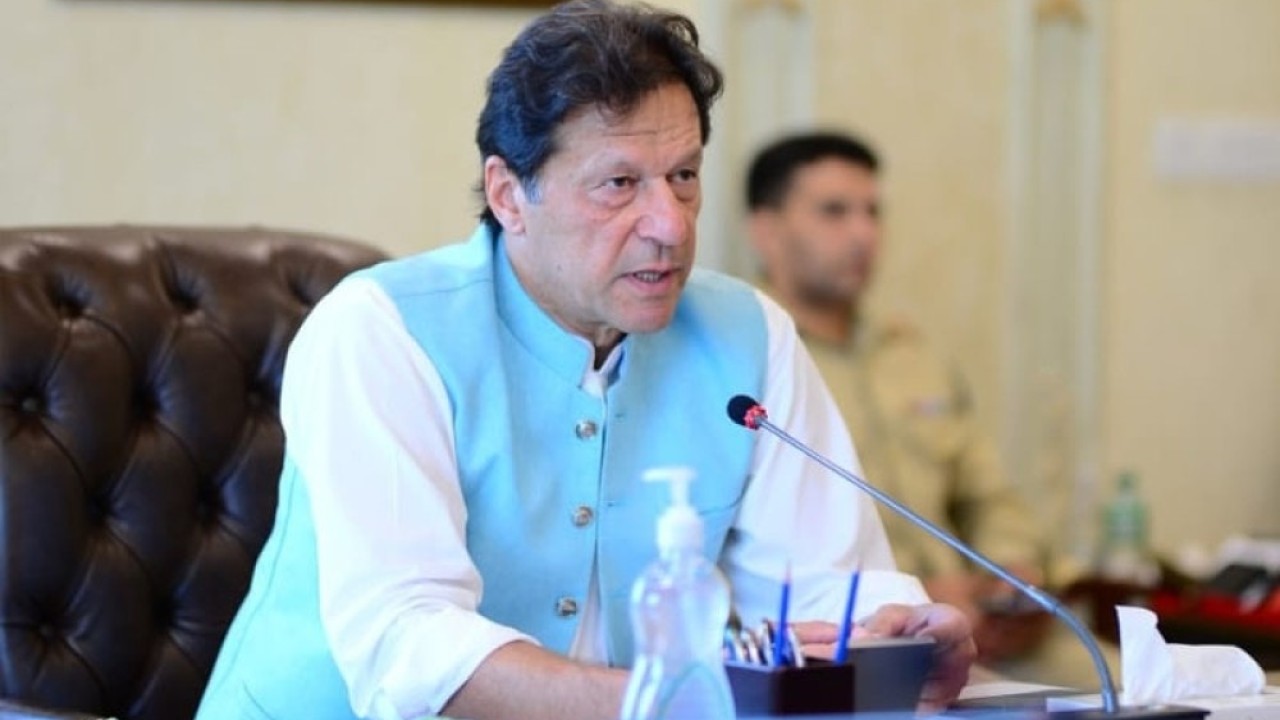 Islamabad: The federal cabinet will meet today in Islamabad to discuss economic and political situation including current status of Covid-19 in the country.
According to details, Prime Minister Imran Khan will preside over the federal cabinet meeting at his office which is scheduled to discuss a 13-point agenda.
A detailed briefing on economic indicators will be given in the Cabinet meeting. The meeting will also be briefed on the vacancies of CEOs and MDs in various ministries and divisions while the cabinet will approve relaxation in the National Aviation Policy 2019 Act.
The cabinet meeting will also consider Roll 68 of Civil Aviation of the flight altitude of aircraft. The cabinet will also approve vehicle import scheme for officials of Pakistani embassy in Iran.
Several vehicles collide on motorway amid dense fog
More than 30 vehicles pile up motorway M2 due to fog. Several people are said to be injured in the incident.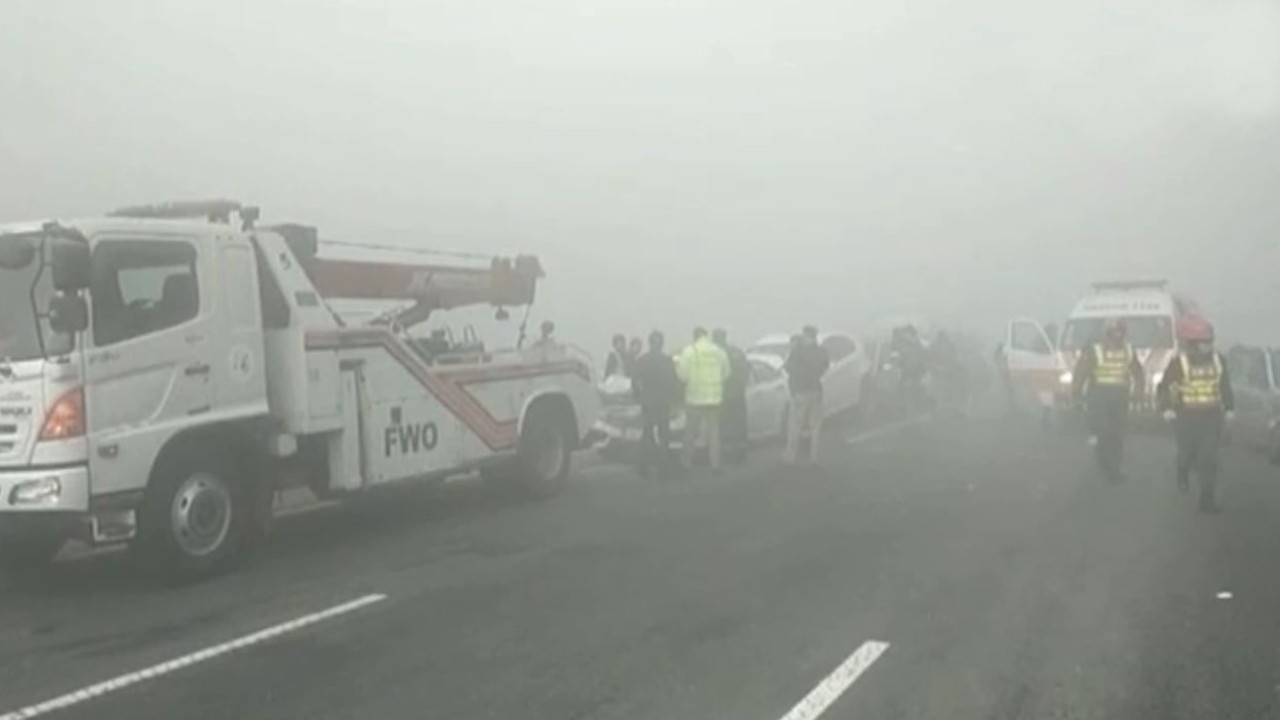 Sheikhupura: Due to foggy conditions, more than 30 vehicles have piled up on motorway M2 near Kala Shah Kaku in Sheikhupura on Tuesday morning.
The multi-vehicle collision was caused by dense smog that has hit Punjab and Khyber Pakhtunkhwa plains. Speeding vehicles rammed into one another while trying to stop after 1 collision.
Rescue 1122 crew arrived at the spot with ambulances. Paramedics were seen tending to people with minor injuries.
Rescue officials said at least 20 people were injured and at least 10 of them were moved to Tehsil Headquarters Hospital Muridke.
Motorway police and FWO staff also responded to the crash.
The motorway was blocked after the crash.
A dense fog has hit Punjab and Khyber Pakhtunkhwa plains causing traffic disruptions. Sections of motorways M1, connecting Peshawar with Islamalabad, M11, connecting Lahore to Sialkot, and M3 connecting Lahore to Multan were closed on Monday morning.