Opposition leaders, masses lambaste govt for hiking POL prices
Key opposition leaders on Saturday deplored 'a considerable hike' in POL prices, saying the PTI government had crushed the masses of Pakistan.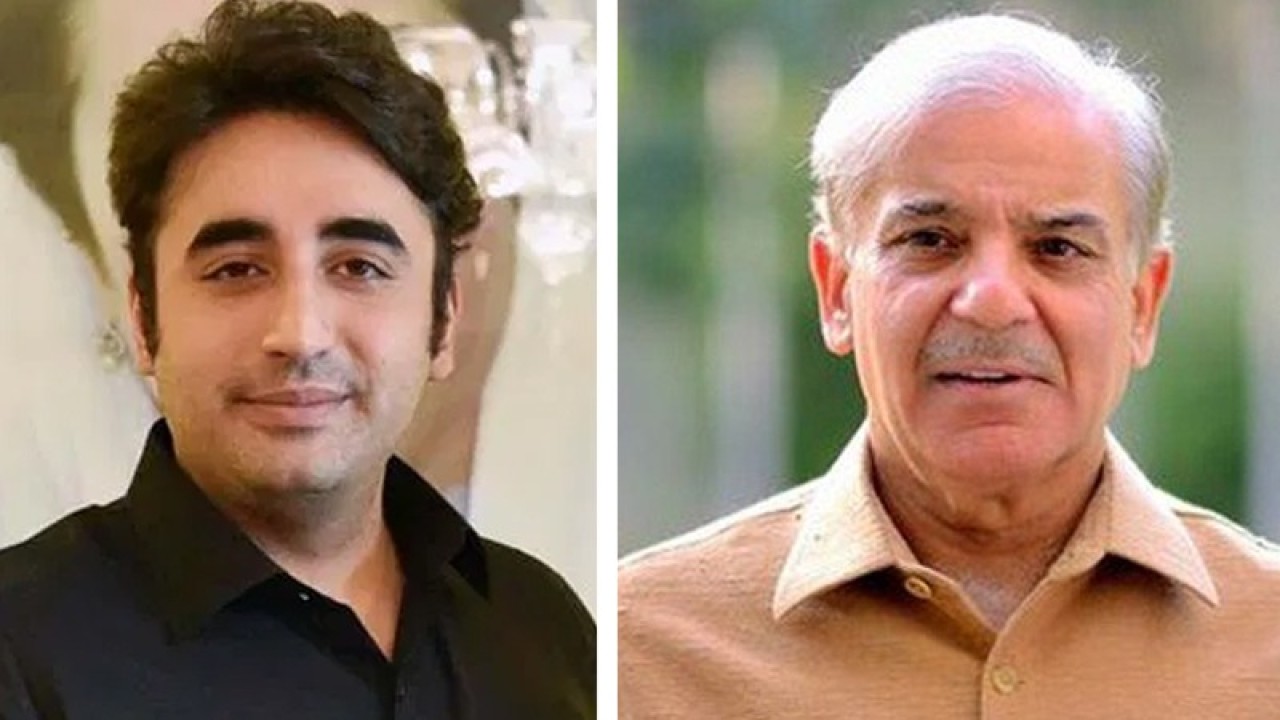 In addition to political parties, people from all walks of life also thronged social media to condemn the government for dropping another bomb of price hike.
The Ministry of Finance today notified hike in price of petrol by Rs10.49 per litre, High-Speed Diesel by Rs12.44, Kerosene Oil by Rs10.95 and Light Diesel Oil by Rs8.84 per litre.
The notification claimed that in the current scenario, the government has absorbed the pressure and provided maximum relief to consumers by keeping the Petroleum Levy and Sales Tax to a minimum.
Soon after the announcement, top political leaders and Opposition parties condemned the government's move and demanded Prime Minister Imran Khan's resignation.
پٹرولیم مصنوعات کی قیمتیں تاریخ کی بلند ترین سطح پر جانے پر اپوزیشن نے حکومت پر تنقید کے نشتر برسا دئیے#PetrolDieselPrice #GNN pic.twitter.com/Jnn6ROIfl6

— GNN (@gnnhdofficial) October 16, 2021
PML-N President Shahbaz Sharif termed the increase as "utterly shameful" and said that the latest hike, along with the petrol bomb, will push people to the brink of starvation.
"No words to describe the extreme cruelty this selected PTI regime has inflicted on people in the form of yet another increase in prices of items of daily use," the PML-N president said.
Shahbaz Sharif said PM Imran Khan has no right to remain in office and demanded his resignation.
"PM Imran's resignation could provide some relief to the nation," the PML-N leader said, adding that "mini budgets" are proof of the incumbent government's economic failures.
In a statement and tweet, PPP Chairman Bilawal Bhutto said the PTI government has brought a "tsunami of inflation" in the country, reacting to the hike in petrol price.
"The government is actually charging people for its incompetence. During the PPP era, the burden of rising petroleum prices and products in the world market was never shifted to the masses, he said.
By making petrol and diesel prices unbearable, Imran Khan has proved he is an enemy of the masses – Chairman PPP @BBhuttoZardari #PetrolPrice. . https://t.co/DfONE5MZSZ

— PPP (@MediaCellPPP) October 16, 2021
"Only PPP's people-friendly government can save the country from the tsunami of inflation."
Bilawal Bhutto said increasing the price of petrol a day after the hike in power tariff proves Imran Khan is an anti-people prime minister.
He asked the people to support the PPP to get rid of the government which is pushing Pakistan into the mire of inflation.
Petrol price remained the top trend on Twitter today #PetrolPrice. Twitteraties shared mixed comic and taunting tweets and photographs to criticise the price hike.
'PTI minsiter defend price hike'
Some federal ministers came to the rescue of incraese in POL prices, citing reasons of inflated prices of energey internationally.
Body of missing instructor pilot recovered from Balochistan
Pilot of a gyrocopter died as the small lightweight aircraft crashed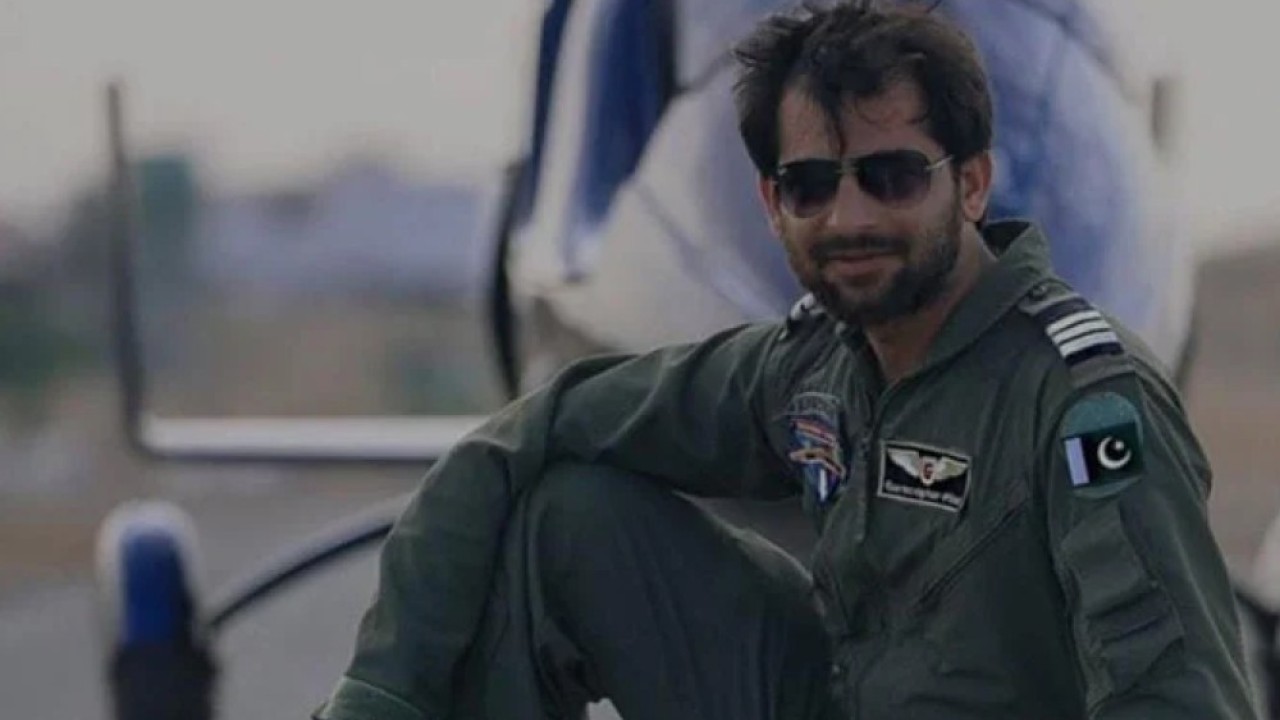 Karachi: The dead body of Qazi Ajmal, an instructor pilot who has been missing for three days, has been recovered from Kand Malir, Balochistan.
According to details, a pilot of a gyrocopter died as the small lightweight aircraft crashed in Awaran area of ​​Balochistan. He flew from Karachi last night with his gyrocopter and entered Balochistan.
Balochistan Wildlife official Amanullah Sajidi confirmed that the plane crashed at Poldat area near Hingol National Park. The aircraft crashed after hitting mountain.
Qazi Ajmal belongs to the famous Qazi family of Peshawar and SP Lasbela Ayub Achakzai has also confirmed that Qazi Ajmal's zero helicopter was found in the area of Kand Malir.
SP Lasbela said that the body of Qazi Ajmal was being shifted from Kand Malir to Hub.
'Gone but never forgotten': Nation pays tribute to Major Shabbir Sharif 
Major Shabbir Sharif Shaheed is being remembered on his 50th death anniversary who was martyred during Indo-Pak war in 1971.
Islamabad: Nation is paying tribute to sacrifices of war hero, Major Shabbir Sharif on his 50th martyrdom anniversary Monday (December 6).
Ex Chief of Army Staff General Raheel Sharif's elder brother Major Shabbir Sharif Shaheed is being remembered on his 50th death anniversary who was martyred during Indo-Pak war in 1971.
Born on April 28, he studied at Government College Lahore and received a call to join Pakistan Military Academy (PMA) Kakul. He was thus commissioned in Pakistan Army on April 19, 1964 after successfully completing his training.
Shabbir Sharif was posted to the 6th Battalion of the Frontier Force Regiment.
He embraced martyrdom while fighting the enemy at the Sulemanki Sector during the Indo-Pak War and was awarded the 'Nishan-e-Haidar' for his courage and bravery.
On December 3, 1971, he was commanding a company of 6 FF Regiment near Sulemanki Headworks when he was assigned the task of capturing the high bund (ground) overlooking the Gurmukh Khera and Beriwala villages in the Sulemanki sector.
A total of 43 enemy soldiers were killed in this well-nigh superhuman action, and another 28 were taken prisoners.
Moreover, four enemy tanks were also destroyed.
Major Shabbir Shareef caused huge damage to the enemy troops and tanks—embracing martyrdom on 6 December, 1971.
At the time of martyrdom, Major Shabbir Shareef Shaheed was just 28-year old.
Death toll rises to 13 in Indonesia volcano eruption 
As per details, more than 300 families with children took shelter in badly hit Curah Kerobokan village in Lumajang after their houses were destroyed by volcanic ash and lava.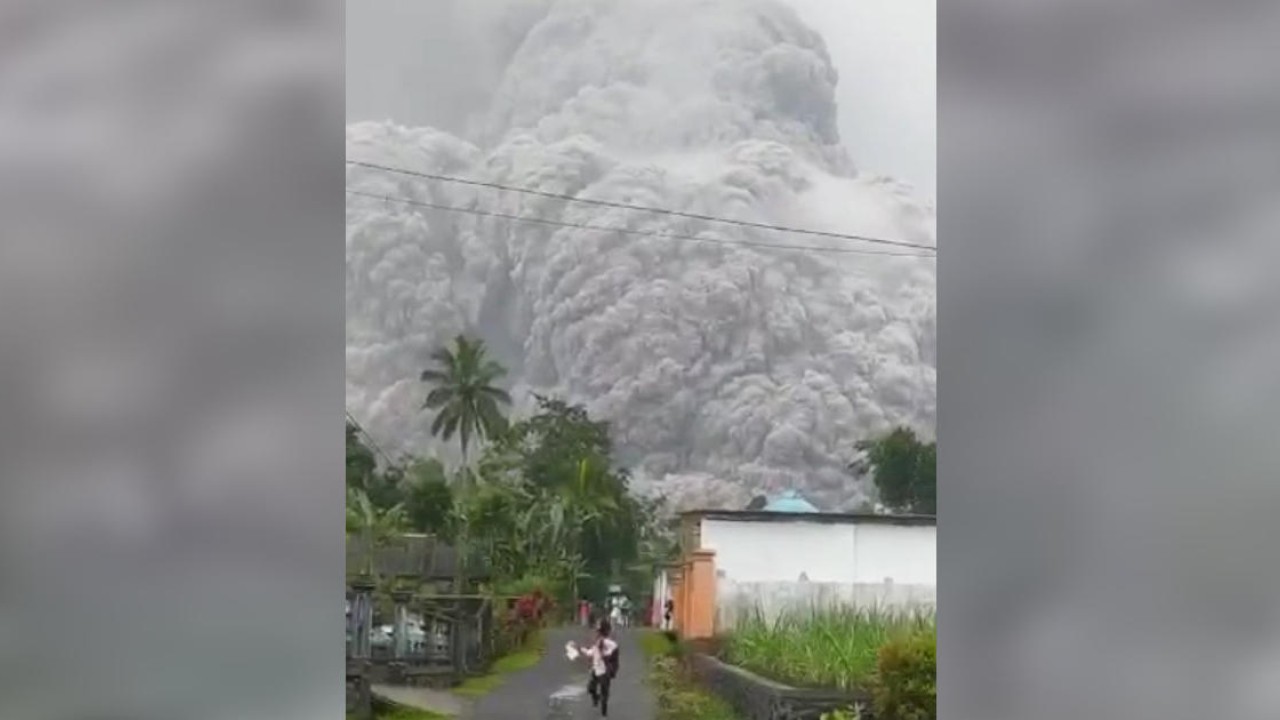 Jakarta: The death toll following the eruption of a volcano on Indonesia's island, Java has risen to 13, with seven people still missing, officials said Sunday.
As per details, more than 300 families with children took shelter in badly hit Curah Kerobokan village in Lumajang after their houses were destroyed by volcanic ash and lava.
Several villages were blanketed with falling ash in Indonesia's most densely populated island.
As per Eko Budi Lelono, who heads the geological survey center, a thunderstorm and days of rain, which eroded and collapsed the lava dome atop the 3,676-meter (12,060-foot) Semeru, triggered the eruption.
Videos shared on Saturday by the country's disaster mitigation agency (BNPB) showed residents running in panic as towering smoke and ash blanketed some nearby villages in Lumajang district.
As per reports, thick columns of ash have turned several villages to darkness and several hundred people were moved to temporary shelters or left for other safe areas.
Authorities were setting up evacuation tents, but evacuations have been hampered by thick smoke, BNPB chief Suharyanto said.
Catatan yang dihimpun Pusat Vulkanologi dan Mitigasi Bencana Geologi (PVMBG), guguran lava pijar teramati dengan jarak luncur kurang lebih 500-800 meter dengan pusat guguran berada kurang lebih 500 meter di bawah kawah. pic.twitter.com/i3IorFweRf

— BNPB Indonesia (@BNPB_Indonesia) December 4, 2021
The eruption took place at about 14:30 local time (07:30 GMT). Local authorities have set up a restricted zone within 5km (3 miles) from the crater.
Airlines have been warned of an ash cloud rising up to 15,000m (50,000 ft).
Mt Semeru was quite an active volcano that regularly spewed ash up to about 4,300m, but Yesterday's eruption was a pretty intense.
Mt Semeru rises 3 676m above sea level and previously erupted last December, forcing thousands of residents to seek shelter. It is among Indonesia's nearly 130 active volcanoes.
Moreover, Indonesia is on the Pacific "Ring of Fire" where continental plates meet, causing frequent volcanic and seismic activity.
Videos shared by emergency officials and local media showed residents running away as a giant ash cloud rose behind them.