NASA launches first-ever space mission to study Jupiter's Trojan asteroids
NASA launched a first-of-its kind mission on Saturday to study Jupiter's Trojan asteroids, two large clusters of space rocks that scientists believe are remnants of primordial material that formed the solar system's outer planets.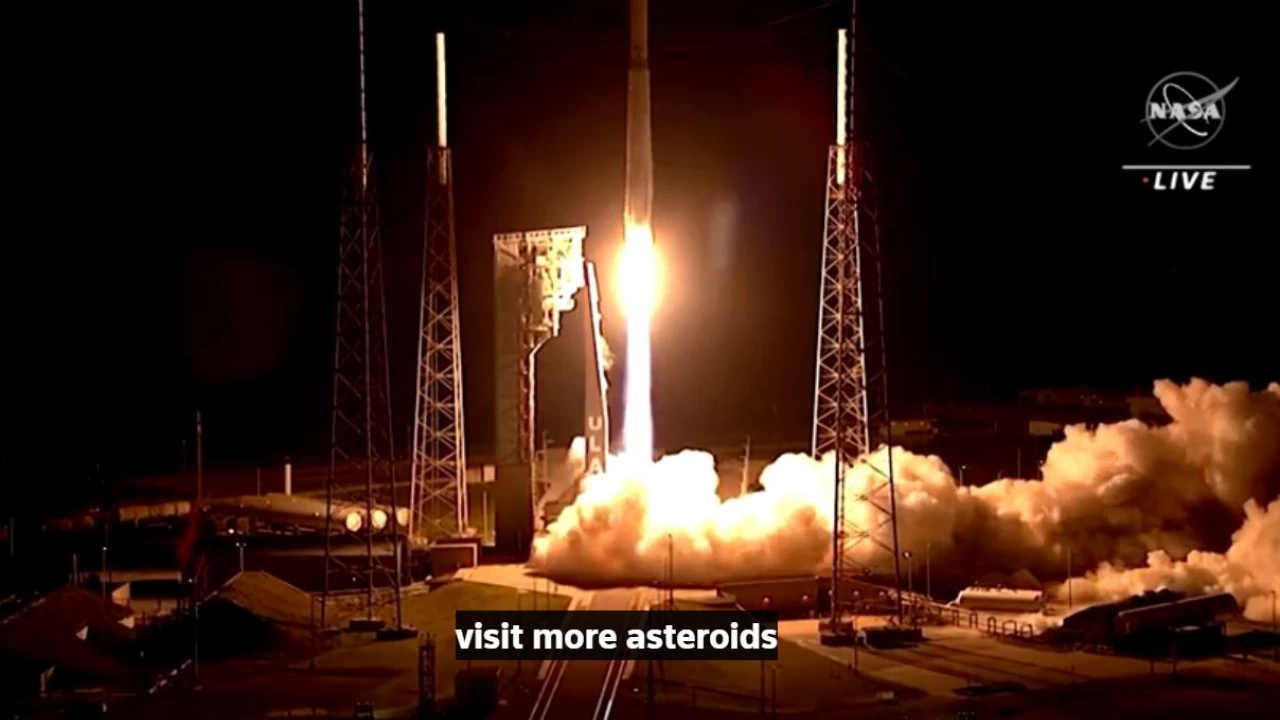 The space probe, dubbed Lucy and packed inside a special cargo capsule, lifted off on schedule from Cape Canaveral Air Force Station in Florida at 5:34 a.m. EDT (0934 GMT), NASA said. It was carried aloft by an Atlas V rocket from United Launch Alliance (UAL), a joint venture of Boeing Co (BA.N) and Lockheed Martin Corp (LMT.N).
Lucy's mission is a 12-year expedition to study a record number of asteroids. It will be the first to explore the Trojans, thousands of rocky objects orbiting the sun in two swarms - one ahead of the path of giant gas planet Jupiter and one behind it.
The largest known Trojan asteroids, named for the warriors of Greek mythology, are believed to measure as much as 225 kilometers (140 miles) in diameter.
Scientists hope Lucy's close-up fly-by of seven Trojans will yield new clues to how the solar system's planets came to be formed some 4.5 billion years ago and what shaped their present configuration.
Believed to be rich in carbon compounds, the asteroids may even provide new insights into the origin of organic materials and life on Earth, NASA said.
"The Trojan asteroids are leftovers from the early days of our solar system, effectively the fossils of planet formation," principal mission investigator Harold Levison of the Southwest Research Institute in Boulder, Colorado, was quoted by NASA as saying.
No other single science mission has been designed to visit as many different objects independently orbiting the sun in the history of space exploration, NASA said.
As well as the Trojans, Lucy will do a fly-by of an asteroid in the solar system's main asteroid belt, called DonaldJohanson in honor of the lead discoverer of the fossilized human ancestor known as Lucy, from which the NASA mission takes its name. The Lucy fossil, unearthed in Ethiopia in 1974, was in turn named for the Beatles hit "Lucy in the Sky with Diamonds."
Lucy the asteroid probe will make spaceflight history in another way. Following a route that circles back to Earth three times for gravitational assists, it will be the first spacecraft ever to return to Earth's vicinity from the outer solar system, according to NASA.
The probe will use rocket thrusters to maneuver in space and two rounded solar arrays, each the width of a school bus, to recharge batteries that will power the instruments contained in the much smaller central body of the spacecraft.
SOURCE: REUTERS
Pakistan wants to establish friendly relation with India
FO says Pakistan is committed to have meaningful, constructive and result-oriented dialogue with India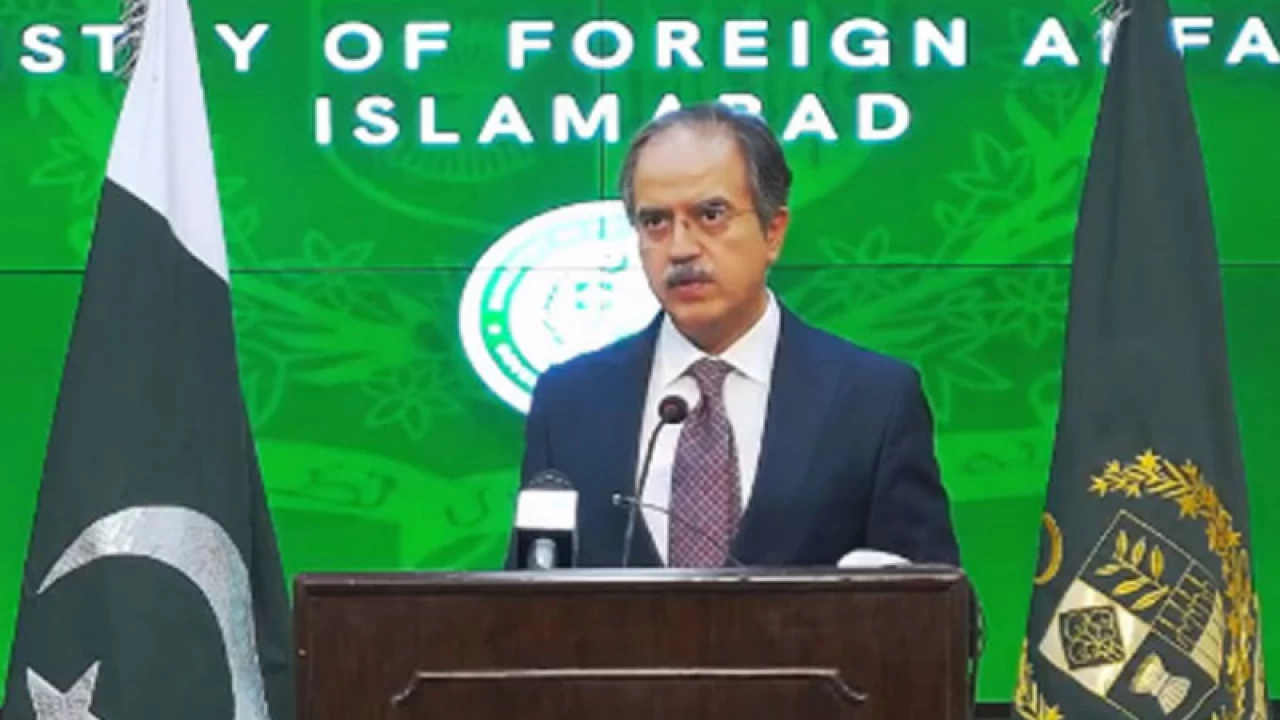 Islamabad: Foreign Office (FO) spokesperson Asim Iftikhar Ahmed has said that Pakistan wants to establish peaceful and friendly relations with all its neighbours including India.
Responding to questions during his weekly press briefing in Islamabad on Friday, the FO spokesperson maintained that Pakistan is committed to have meaningful, constructive and result-oriented dialogue with India, but the onus is on New Delhi to take necessary steps to create an enabling environment.
Talking about Pak-India relations, he said ties are not good since the unilateral and illegal actions taken by the Indian regime on August 5, 2019 in the Indian Illegally Occupied Jammu and Kashmir.
Responding to another question regarding continued oppression by the Indian forces in the held territory, the spokesperson said the international community needs to do more in checking atrocities against the innocent people of Kashmir.
Answering a query regarding return of Pakistani students to China, Asim Iftikhar said Pakistani authorities are taking up this issue with the relevant Chinese quarters so that Pakistani students can go back to China to pursue their education
Sharif family should come to clarify position on Guthrie's statement: Fawad
British solicitor claims former CJ Rana Shamim signed affidavit at residence of Nawaz Sharif in London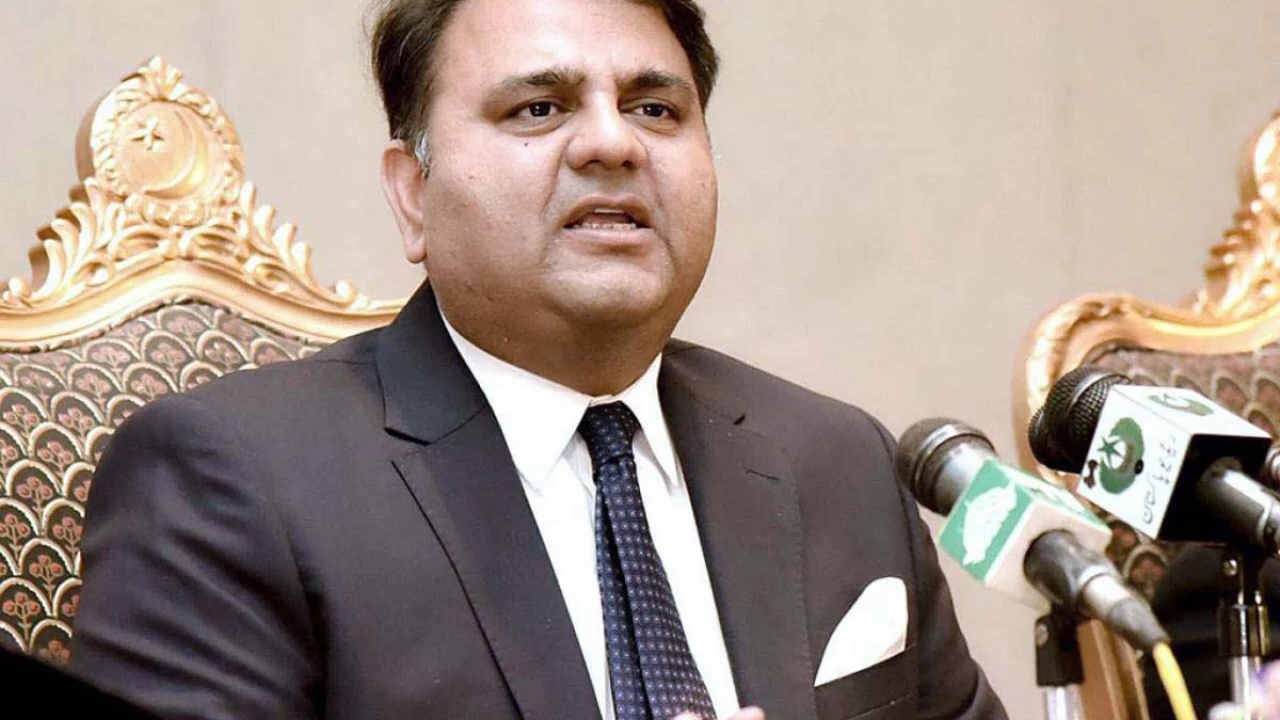 Dubai: Minister for Information Fawad Chaudhry on Friday asked the Sharif family to clarify their position on the statement by British solicitor Charles Guthrie claiming that former Giligt Baltistan chief judge Rana Shamim signed the affidavit at the residence of Nawaz Sharif in London.
It was an important allegation and "I think the Sharif family should come forward and explain their position," he said while talking to the media.
Chaudhry Fawad said apparently it was a fake story as the affidavit was signed at the residence of Nawaz Sharif. "When Nawaz Sharif and the company was in power, only his films were playing, no one paid attention to the original cinema films," he added.
Taking a jibe on Nawaz Sharif, he said the "flop movie" (referring to Nawaz) had gone to London.
To a question, he said the overseas Pakistanis were an asset for the nation and particularly those living in the United Arab Emirates.
Around 1.5 million Pakistanis resided in the UAE, the biggest contributor in the remittances, and most of them were using the Roshan Digital Pakistan account, he added.
The minister said the overseas Pakistanis supported Prime Minister Imran Khan and he also stood with him firmly, and their combination would take Pakistan forward.
Fawad said 11 Pakistani films were being screened at the Dubai Film Festival and he was here to support and enjoy the Pakistani stuff.
Public to interact with PM Imran via live phone calls on Jan 23
Imran Khan would take people into confidence regarding measures adopted by government for their betterment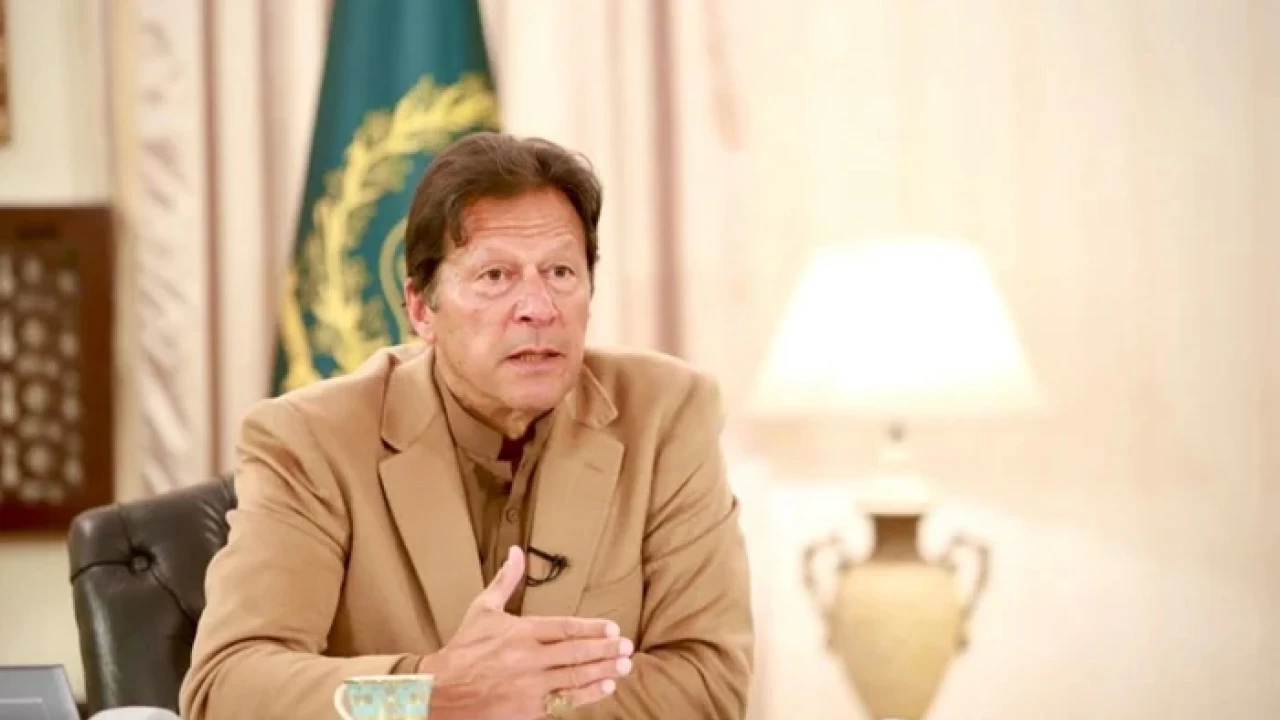 Islamabad: Prime Minister Imran Khan will receive direct phone calls from general public during a programme "Aap Ka Wazir-e-Azam" approximately at 1500 hours on Sunday (January 23).
This was announced by Adviser to Prime Minister on Political Communication Shahbaz Gill on Friday.
In a tweet, Special Assistant to Prime Minister on Political Communication Dr Shahbaz Gill said the Prime Minister will listen to the complaints and opinions of the people and will inform them about different initiatives taken by the government.
Taking to Twitter, Shahbaz Gill said that the prime minister will take direct calls from the general public on January 23 at 3:00 pm. "Imran Khan will receive complaints and suggestions from the general public," he said.
The adviser further shared that the prime minister would take people into confidence regarding the measures adopted by the government for their betterment.
وزیراعظم عمران خان 23 جنوری بروز اتوار تقریباً دن کے 3 بجے آپکا وزیراعظم پروگرام میں عوام کی براراست ڈائیریکٹ فون کالز موصول کریں گے۔ عوام کی شکایات اور آرا سنیں گے اور حکومت کے کئے گئے اقدامات سے عوام کو آگاہ کریں گے۔

— Dr. Shahbaz GiLL (@SHABAZGIL) January 21, 2022