FATF announces to retain Pakistan on grey list
Pakistan will remain on grey list-- increased monitoring list, the Financial Action Task Force (FATF) announced on Thursday.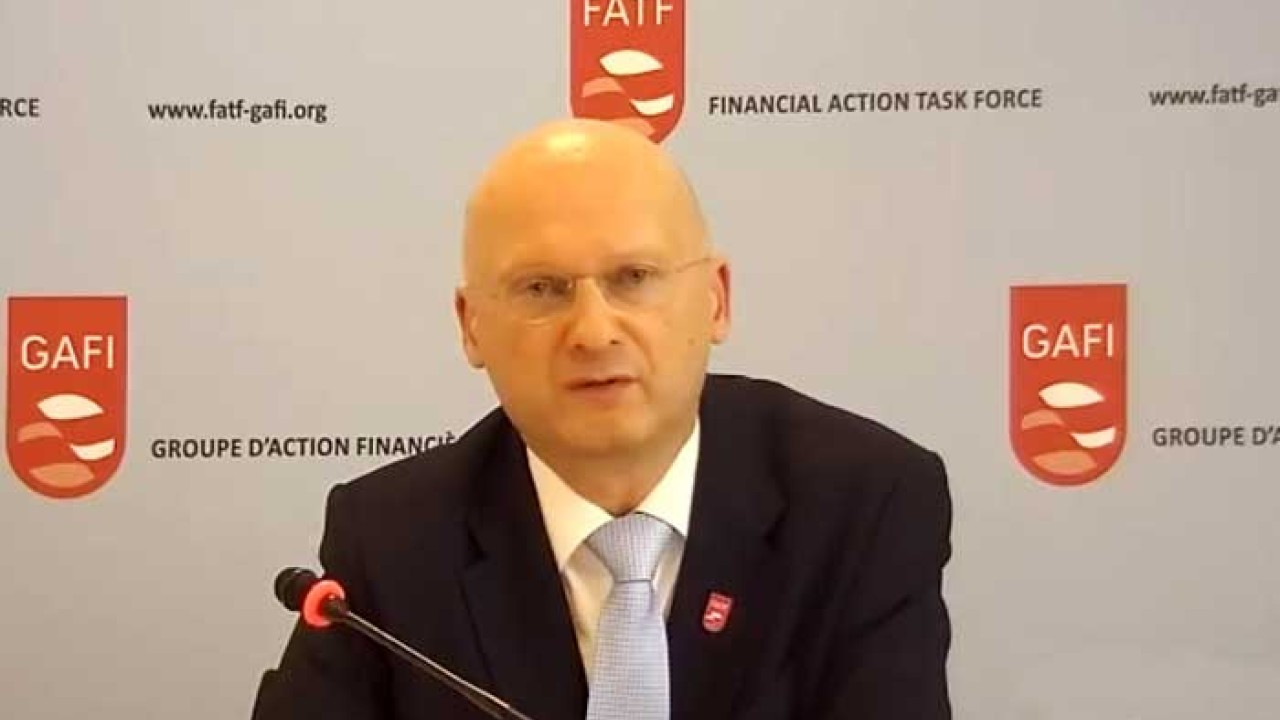 The announcement came from no other than FATF President Dr Marcus Pleyer who said Pakistan had to complete two concurrent action plans with a total of 34 items. "It has now addressed or largely addressed 30 of the items," he said.
Pakistan has been on the grey list, for deficiencies in its counter-terror financing and anti-money laundering regimes since June 2018.
"Its most recent action plan from June this year, which largely focused on money laundering deficiencies, was issued after the FATF's regional partner, the Asia Pacific Group, identified a number of serious issues.
"Overall, Pakistan is making good progress on this new action plan. Four out of the seven action plan items are now addressed or largely addressed."
He said that this included showing that financial supervisors are conducting on-site and off-site checking on non-financial sector businesses and enacting legislative amendments to improve international cooperation.
It's the final day of the FATF plenary. Delegates from governments around the world and partner organisations, including the @UN, @IMFNews & @WorldBank, have been discussing key money laundering and terrorist financing issues. News conference at 1530GMT➡️https://t.co/1y85OslWzS

— FATF (@FATFNews) October 21, 2021
Commenting on the action plan devised in 2018 which focused on terror financing, the FATF president said that Pakistan was still assessed to have largely addressed 26 out of 27 items.
"Pakistan has taken a number of important steps but needs to further demonstrate that investigations and prosecutions are being pursued against the senior leadership of UN designated terror groups," he said.
All these changes are about helping authorities stop corruption, preventing terrorism and organised criminals from benefitting from their crimes, he said, thanking the government for their "continued strong commitment" to the process.
Replying to a question regarding an Indian minister's claims that the Modi government had ensured that Pakistan remained on the 'grey list', Dr Pleyer said that the FATF is a technical body and "we take our decisions by consensus so it's not only one country that makes decisions."
Refusing to comment on the Indian's minister's remarks, Dr Pleyer said that the FATF consists of 39 jurisdictions and the decisions on Pakistan are all taken by consensus.
Commenting on the various other decisions taken during the plenary meeting, the FATF president said that Botswana and Mauritius had been taken of the financial watchdog's grey list.
He said that Zimbabwe had completed its action plan and was awaiting on-site inspection, which would be carried out once the Covid-19 situation allowed.
Dr Pleyer also announced that Jordan, Mali and Turkey had been added to the list and had all agreed to action plans.
He said that an assessment was carried out on Turkey in 2019 which outlined serious issues regarding money laundering and terror financing. "Turkey has made progress in some areas, but issues remain," he said, adding that it needed to show it is effectively addressing money laundering cases and terror financing.
FATF recognises considerable progress, will next review Pakistan in Feb 2022
The ministry of finance issued a statement after FATF press conference, saying "the FATF has recognised considerable progress made by Pakistan on both the action plans".
It underlined that with regard to the 2021 Action Plan, Pakistan has completed four of the seven action plan items. Pakistan has completed these four action plan items "much before the timelines prescribed by FATF", said the statement.
"Progress on remaining three action items is well underway and it is aimed to complete the three action items ahead of the timelines set by the FATF," the ministry said.
The action items that have been completed include amendments in the Mutual Legal Assistance Act, 2020, anti money laundering (AML)/ combating financing of terrorism (CFT) supervision of Designated Non-Financial Businesses and Professions (DNFBPs), transparency of beneficial ownership information and implementation of Targeted Financial Sanctions for Proliferation Finance by DNFBPs.
The remaining action items in the 2021 Action Plan include investigation and prosecution of money laundering cases, confiscation of assets and UN listings.
"Regarding the 2018 Action Plan, Pakistan submitted a comprehensive progress report on the last remaining Action Plan item," the statement read.
Following the FATF president's remarks, the ministry said that FATF acknowledged Pakistan's continued political commitment, which led to significant progress across a comprehensive CFT Action Plan and encouraged Pakistan to report further progress on investigation and prosecution.
"The plenary meeting decided to maintain the status quo with respect to Pakistan, for the time being," it said.
Considerable work has already been carried out on the remaining items of both action plans, the ministry said.
"FATF will undertake next review of Pakistan's progress in February 2022," read the statement, adding Pakistan is fully committed to completing both its action plans in cooperation with FATF and its international partners.
"The high-level political commitment, which is driving its revamped AML/CFT regime, is widely recognised by the international community," the statement conclude.
Pakistan grab second spot in ICC Test Championship rankings
Pakistan won the first Test against Bangladesh by eight wickets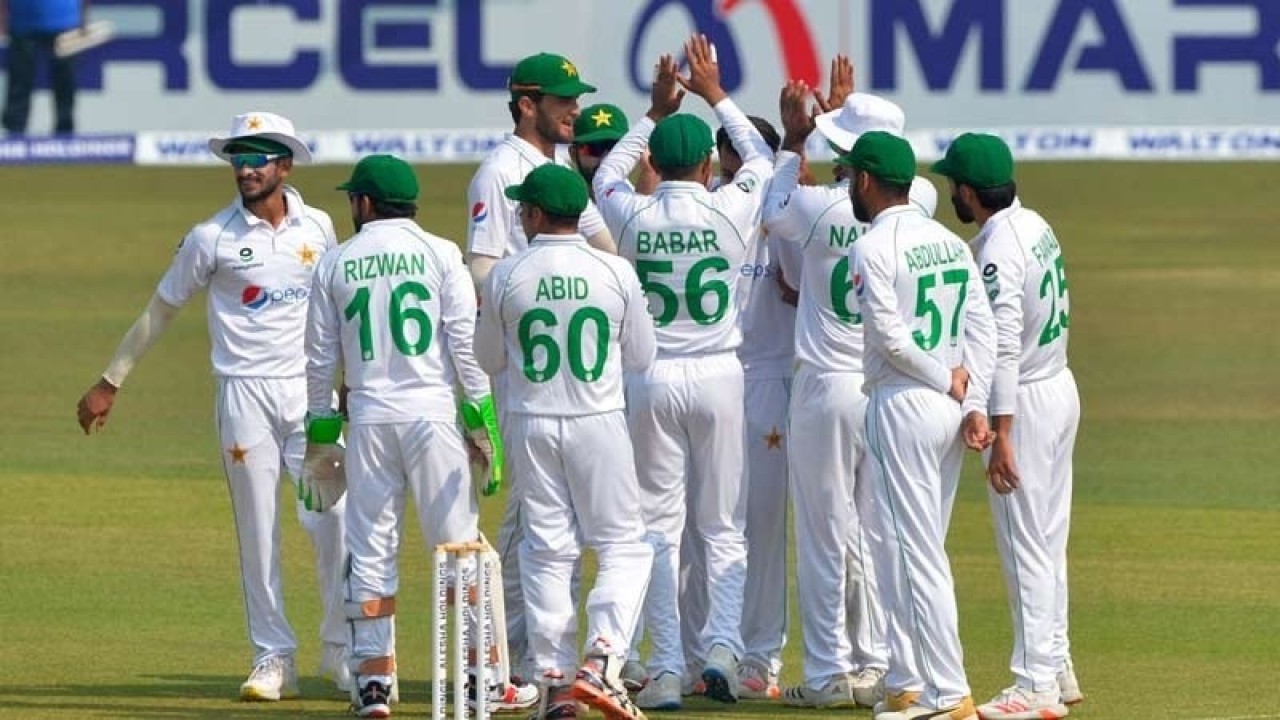 Dubai: Pakistan grabbed 2nd position in the International Cricket Council's Test Championship ranking following a marvelous victory over Bangladesh by 8 wickets in Chittagong Test.
According to details, Pakistan National Cricket Team have surpassed India National Cricket Team to become the No.2 ranked side in the ICC World Test Championship (WTC) 2021-23 points table.
The #WTC23 standings after Pakistan's victory over Bangladesh 👇 pic.twitter.com/z8c8JgYDXX

— ICC (@ICC) November 30, 2021
Sri Lanka is at the top of the points table in the Test Championship while Pakistan has played 3 matches, won 2 and lost 1 match.
Pakistan has won two series under the championship, India is on the third spot on the points table and West Indies is on fourth.
Similarly, the winner of the first Test Championship New Zealand bagged fifth place and England is on sixth spot.
The second Test between Pakistan and Bangladesh will start from Saturday in Dhaka.
Shahbaz Sharif terms country's current economic situation alarming
'The destruction of economy is due to the wrong policies of PTI government'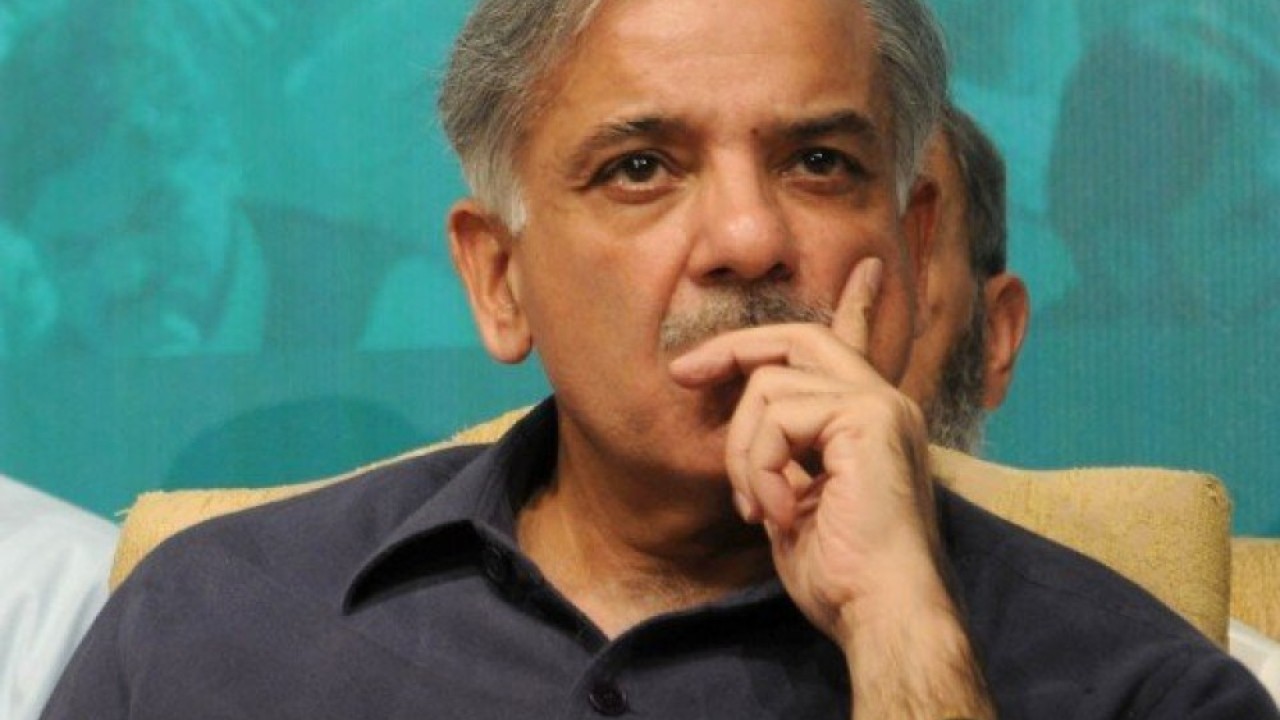 Lahore: Pakistan Muslim League-Nawaz (PML-N) president and opposition leader in National Assembly Shehbaz Sharif on Tuesday has termed the economic condition of Pakistan as alarming.
In a statement, Shehbaz Sharif said that the current conditions of the International Monetary Fund (IMF), there are serious fears that Pakistan's defense capability and future system of government will be paralyzed.
The PML-N leader said that another mini-budget is being presented on the demands of the IMF
The opposition leader further stated that next year, more loans will be taken to pay salaries, pensions and even to run the country.
The destruction of economy is due to the wrong policies of Pakistan Tehreek-e-Insaf (PTI) government, he added.
Britain directs Facebook owner Meta to sell GIF maker Giphy
'Meta is reviewing the decision and considering all options'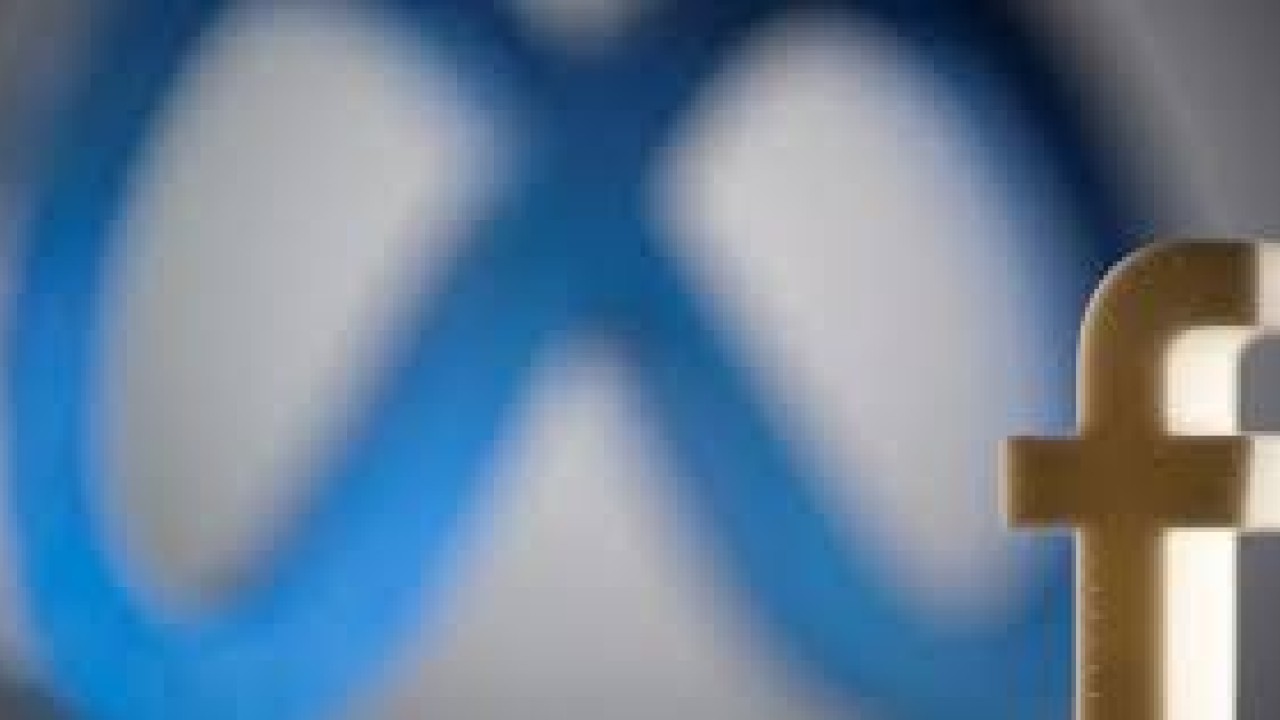 London: Britain's competition regulator said on Tuesday it has directed Facebook owner Meta Platforms to sell animated images platform Giphy after finding that the deal could harm social media users and UK advertisers.
The Competition and Markers Authority (CMA) said the decision was in line with provisional findings that Facebook's acquisition of Giphy would reduce competition between social media platforms and in the display advertising market.
"The tie-up between Facebook and Giphy has already removed a potential challenger in the display advertising market …By requiring Facebook to sell Giphy, we are protecting millions of social media users and promoting competition and innovation in digital advertising," said Stuart McIntosh, chair of the independent investigation for the CMA.
Facebook, now rebranded Meta Platforms as the parent company of the eponymous social media network, said it disagreed with the decision.
"We are reviewing the decision and considering all options, including appeal," a spokesperson for Meta said.
The CMA in October fined the company about $70 million for breaching an order that was imposed during its investigation into the deal, having hinted in August that it may need Facebook to sell Giphy.
SOURCE: Reuters