FATF announces to retain Pakistan on grey list
Pakistan will remain on grey list-- increased monitoring list, the Financial Action Task Force (FATF) announced on Thursday.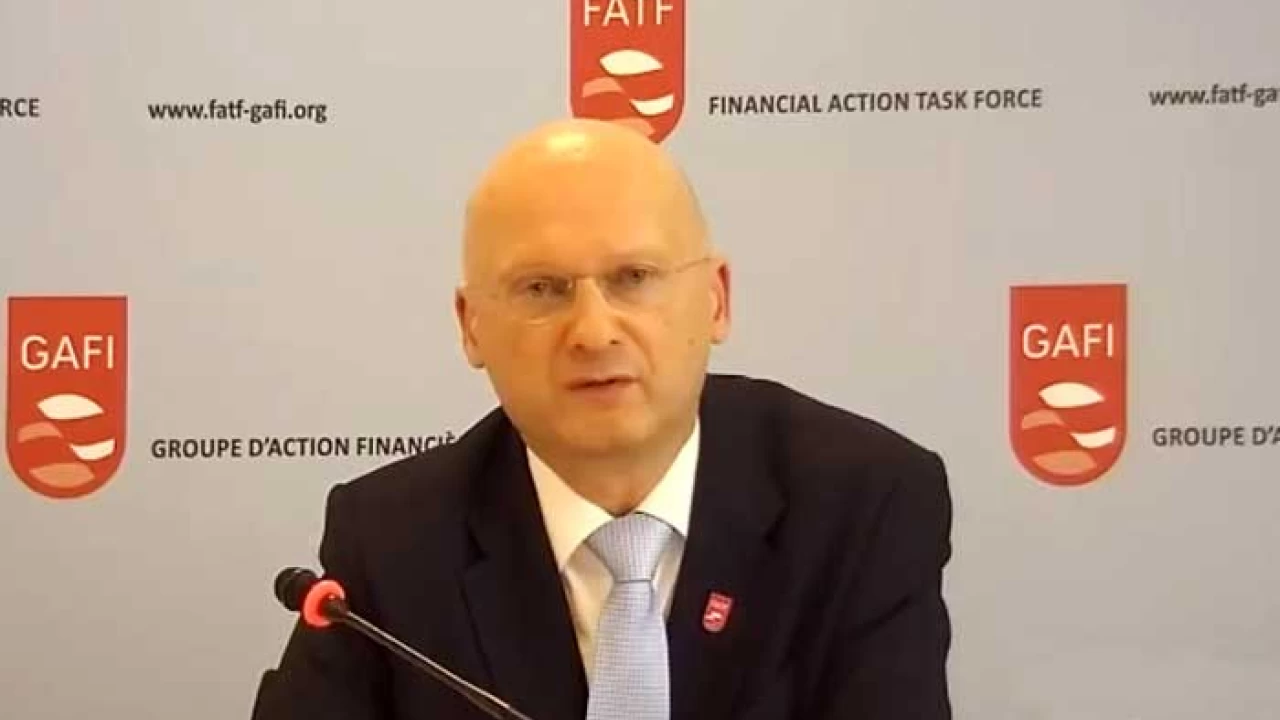 The announcement came from no other than FATF President Dr Marcus Pleyer who said Pakistan had to complete two concurrent action plans with a total of 34 items. "It has now addressed or largely addressed 30 of the items," he said.
Pakistan has been on the grey list, for deficiencies in its counter-terror financing and anti-money laundering regimes since June 2018.
"Its most recent action plan from June this year, which largely focused on money laundering deficiencies, was issued after the FATF's regional partner, the Asia Pacific Group, identified a number of serious issues.
"Overall, Pakistan is making good progress on this new action plan. Four out of the seven action plan items are now addressed or largely addressed."
He said that this included showing that financial supervisors are conducting on-site and off-site checking on non-financial sector businesses and enacting legislative amendments to improve international cooperation.
It's the final day of the FATF plenary. Delegates from governments around the world and partner organisations, including the @UN, @IMFNews & @WorldBank, have been discussing key money laundering and terrorist financing issues. News conference at 1530GMT➡️https://t.co/1y85OslWzS

— FATF (@FATFNews) October 21, 2021
Commenting on the action plan devised in 2018 which focused on terror financing, the FATF president said that Pakistan was still assessed to have largely addressed 26 out of 27 items.
"Pakistan has taken a number of important steps but needs to further demonstrate that investigations and prosecutions are being pursued against the senior leadership of UN designated terror groups," he said.
All these changes are about helping authorities stop corruption, preventing terrorism and organised criminals from benefitting from their crimes, he said, thanking the government for their "continued strong commitment" to the process.
Replying to a question regarding an Indian minister's claims that the Modi government had ensured that Pakistan remained on the 'grey list', Dr Pleyer said that the FATF is a technical body and "we take our decisions by consensus so it's not only one country that makes decisions."
Refusing to comment on the Indian's minister's remarks, Dr Pleyer said that the FATF consists of 39 jurisdictions and the decisions on Pakistan are all taken by consensus.
Commenting on the various other decisions taken during the plenary meeting, the FATF president said that Botswana and Mauritius had been taken of the financial watchdog's grey list.
He said that Zimbabwe had completed its action plan and was awaiting on-site inspection, which would be carried out once the Covid-19 situation allowed.
Dr Pleyer also announced that Jordan, Mali and Turkey had been added to the list and had all agreed to action plans.
He said that an assessment was carried out on Turkey in 2019 which outlined serious issues regarding money laundering and terror financing. "Turkey has made progress in some areas, but issues remain," he said, adding that it needed to show it is effectively addressing money laundering cases and terror financing.
FATF recognises considerable progress, will next review Pakistan in Feb 2022
The ministry of finance issued a statement after FATF press conference, saying "the FATF has recognised considerable progress made by Pakistan on both the action plans".
It underlined that with regard to the 2021 Action Plan, Pakistan has completed four of the seven action plan items. Pakistan has completed these four action plan items "much before the timelines prescribed by FATF", said the statement.
"Progress on remaining three action items is well underway and it is aimed to complete the three action items ahead of the timelines set by the FATF," the ministry said.
The action items that have been completed include amendments in the Mutual Legal Assistance Act, 2020, anti money laundering (AML)/ combating financing of terrorism (CFT) supervision of Designated Non-Financial Businesses and Professions (DNFBPs), transparency of beneficial ownership information and implementation of Targeted Financial Sanctions for Proliferation Finance by DNFBPs.
The remaining action items in the 2021 Action Plan include investigation and prosecution of money laundering cases, confiscation of assets and UN listings.
"Regarding the 2018 Action Plan, Pakistan submitted a comprehensive progress report on the last remaining Action Plan item," the statement read.
Following the FATF president's remarks, the ministry said that FATF acknowledged Pakistan's continued political commitment, which led to significant progress across a comprehensive CFT Action Plan and encouraged Pakistan to report further progress on investigation and prosecution.
"The plenary meeting decided to maintain the status quo with respect to Pakistan, for the time being," it said.
Considerable work has already been carried out on the remaining items of both action plans, the ministry said.
"FATF will undertake next review of Pakistan's progress in February 2022," read the statement, adding Pakistan is fully committed to completing both its action plans in cooperation with FATF and its international partners.
"The high-level political commitment, which is driving its revamped AML/CFT regime, is widely recognised by the international community," the statement conclude.
School sealed in Bani Gala after reported coronavirus cases
Not only the students but some teachers too had tested positive for the coronavirus, prompting the authorities to seal the school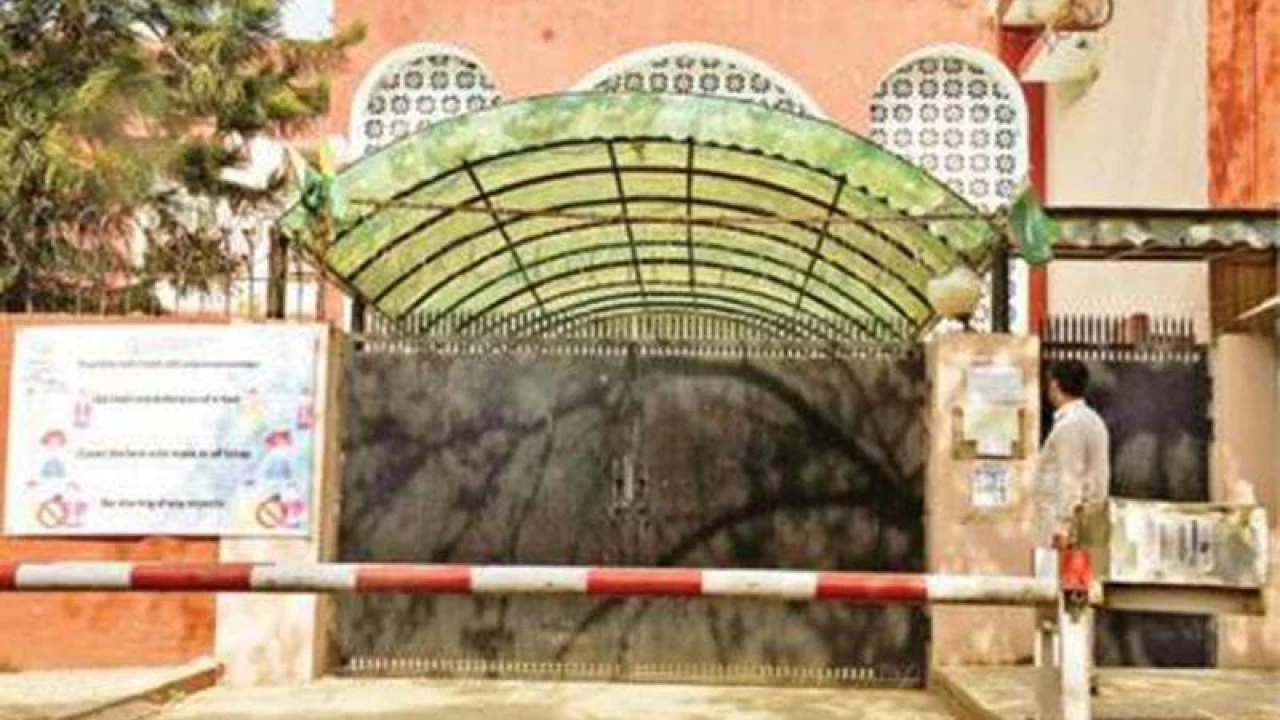 Islamabad: Another school in Islamabad's Bani Gala area was sealed on Friday after reported cases of the coronavirus.
According to reports, not only the students but some teachers too had tested positive for the coronavirus, prompting the authorities to seal the school.
It is pertinent to mention here that 17 educational institutions have been sealed in Islamabad ever since their reopening following drop in the cases of the pandemic.
A day ealriler, following to spike in coroanviurs cases, two more educational institutions had been sealed following the detection of Covid-19 cases in the Islamabad.
According to the reports, overall 20 cases had been reported in a private university's Islamabad campus and three Corona cases in a private school's Soan Garden branch.
In a letter to the deputy commissioner, the district health officer (DHO) Islamabad issued directives to seal the two educational institutions.
Directions have been issued to seal the educational institution till further orders besides initiating a contact tracing and testing.
On the other hand, the National Command and Operations Center (NCOC) has decided to close educational institutions with COVID-19 high positivity for one week.
According to the reports, COVID testing in education institutes was carried out in major Omicron hit cities to ascertain disease spread among students and ensure accurate disease mapping.
Data suggests a strong correlation between vaccination levels and infection rate in various cities. In this regard, the NCOC decided that aggressive testing in education institutes will be conducted for next two weeks especially in high disease prevalence cities.
Following to the COVID-19 cases, education institutions or specific classes with high positivity will be closed for one week. "Provincial Administration in consultation with District Health, Education Authorities and School Administrations to set a threshold of cases for deciding such closures," it added.
The NCOC further decided that the federating units to carry out special vaccination drives in schools to ensure 100 per cent vaccination of students over 12 years of age.
Increase in US rates could 'throw cold water' on global economic recovery: IMF chief
"Higher US interest rates could make it more expensive for countries to service their dollar-denominated debt"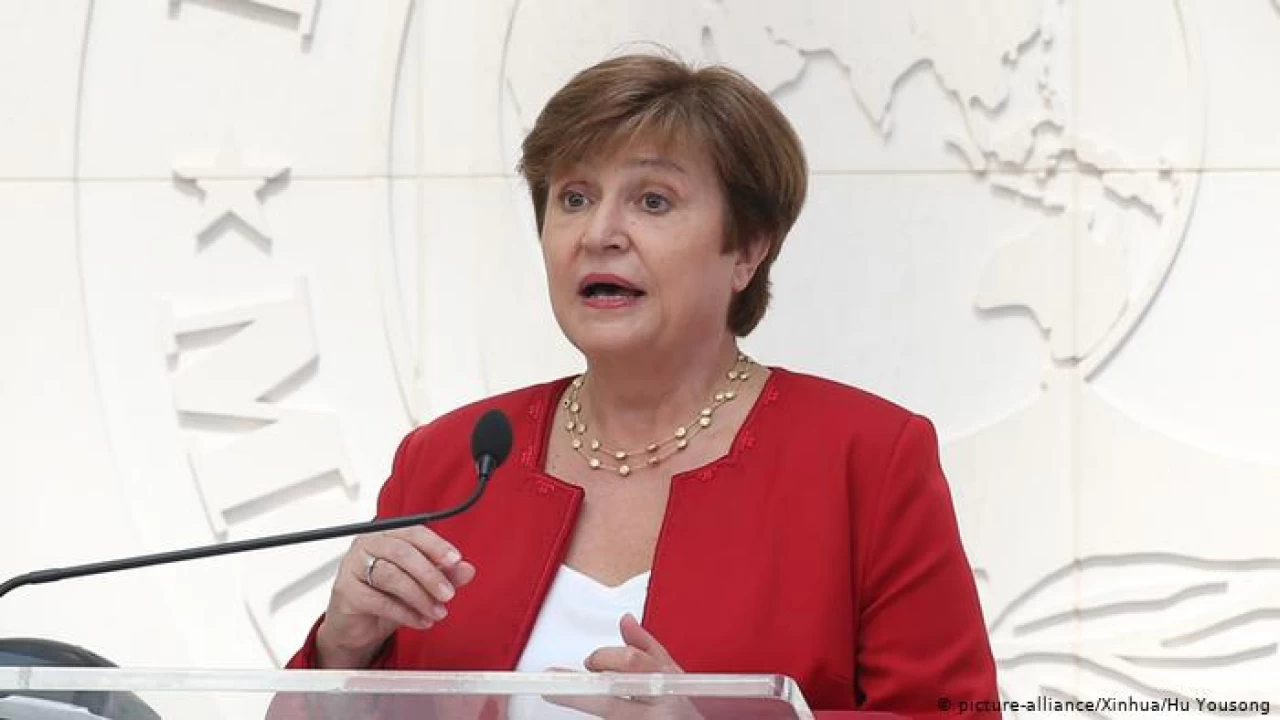 Kristalina Georgieva, managing director of the International Monetary Fund, has said that interest rate hikes by the Federal Reserve could "throw cold water" on already weak economic recoveries in certain countries.
Georgieva, speaking via videoconference at The Davos Agenda virtual event on Friday, said an increase in US rates could have significant implications for countries with higher levels of dollar-denominated debt.
She said it was therefore "hugely important" that the Fed was clearly communicating its policy plans to prevent surprises. Higher US interest rates could make it more expensive for countries to service their dollar-denominated debt.
On a panel moderated by CNBC's Geoff Cutmore, Georgieva said the IMF's message to countries with high levels of dollar-denominated debt was: "Act now. If you can extend maturities, please do it. If you have currency mismatches, now is the moment to address them."
She added that her biggest concern is for low income countries with high levels of this debt, highlighting that two-thirds were now either in "debt distress" or in danger of falling into it — that's twice as many as in 2015.
'Losing some momentum'
The IMF expects the global economic recovery to continue, Georgieva said, but stressed that it was "losing some momentum."
As such, she suggested that a New Year's resolution for policymakers should be "policy flexibility."
"2022 is like navigating an obstacle course," she said, given risks such as rising inflation, the Covid-19 pandemic and high debt levels. The IMF warned in December that global debt hit $226 trillion in 2020 — the largest one-year rise since World War II.
With regards to inflation, Georgieva stressed that the problem is country specific. Prices are rising at startling speeds in a number of countries: euro zone inflation hit a record high of 5% in December, the U.K. inflation rate hit a 30-year high in the same month and the U.S. consumer price index rose at its fastest pace since June 1982.
"That country specificity is what makes 2022, in a way, even more difficult than 2020," Georgieva said.
"In 2020, we had similar policies everywhere because we were fighting the same problem — an economy in standstill. In 2022, conditions in countries are very different, so we cannot anymore have the same policy everywhere, it has to be country specific and that makes our job in 2022 so much more complicated."
SOURCE: CNBC
Public to interact with PM Imran via live phone calls on Jan 23
Imran Khan would take people into confidence regarding measures adopted by government for their betterment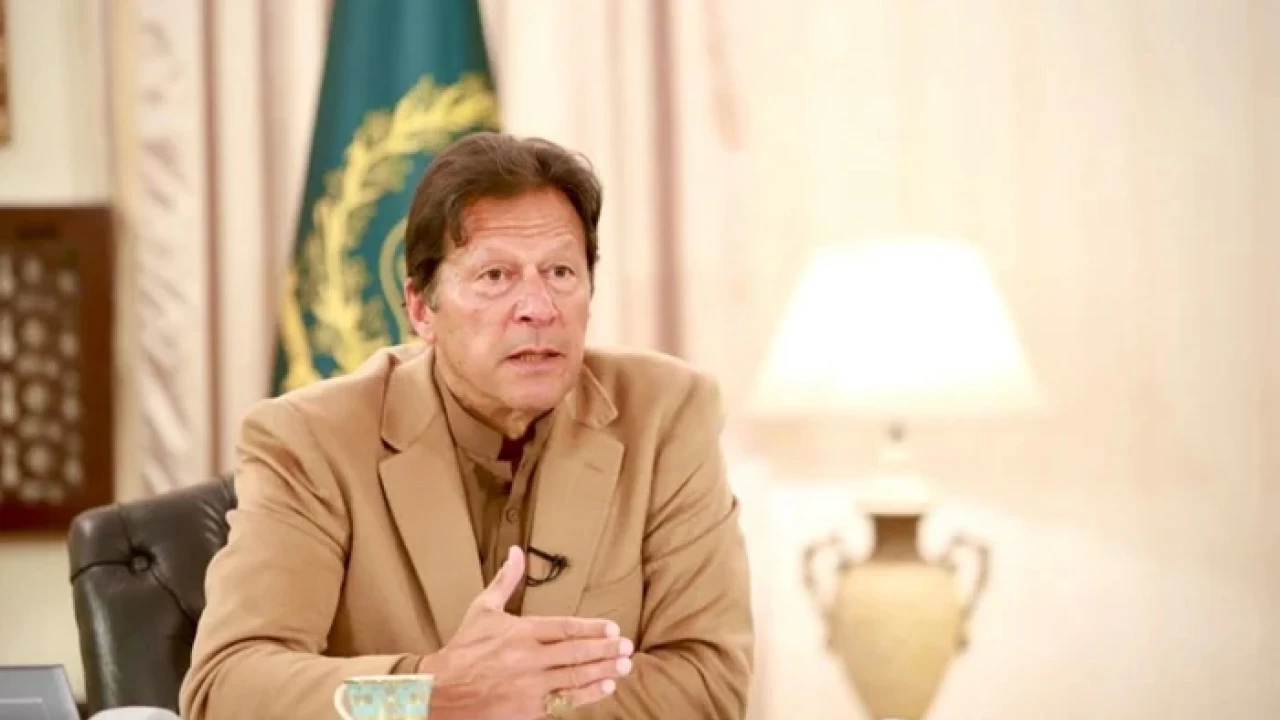 Islamabad: Prime Minister Imran Khan will receive direct phone calls from general public during a programme "Aap Ka Wazir-e-Azam" approximately at 1500 hours on Sunday (January 23).
This was announced by Adviser to Prime Minister on Political Communication Shahbaz Gill on Friday.
In a tweet, Special Assistant to Prime Minister on Political Communication Dr Shahbaz Gill said the Prime Minister will listen to the complaints and opinions of the people and will inform them about different initiatives taken by the government.
Taking to Twitter, Shahbaz Gill said that the prime minister will take direct calls from the general public on January 23 at 3:00 pm. "Imran Khan will receive complaints and suggestions from the general public," he said.
The adviser further shared that the prime minister would take people into confidence regarding the measures adopted by the government for their betterment.
وزیراعظم عمران خان 23 جنوری بروز اتوار تقریباً دن کے 3 بجے آپکا وزیراعظم پروگرام میں عوام کی براراست ڈائیریکٹ فون کالز موصول کریں گے۔ عوام کی شکایات اور آرا سنیں گے اور حکومت کے کئے گئے اقدامات سے عوام کو آگاہ کریں گے۔

— Dr. Shahbaz GiLL (@SHABAZGIL) January 21, 2022