Opposition parties hold countrywide protests against 'unbridled' inflation
Thousands of activists of opposition parties joined street protests in various cities across Pakistan against 'unbridled' inflation.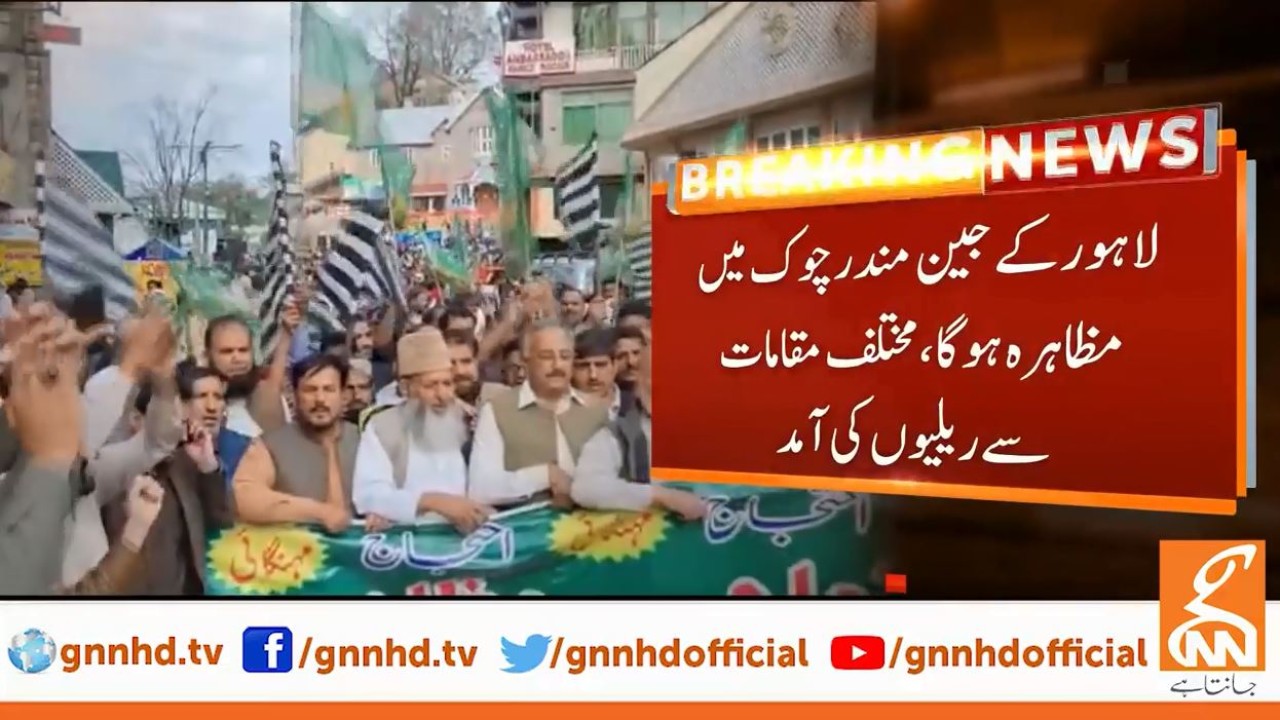 The Pakistan Democratic Movement (PDM) and other opposition parties took to streets to exert pressure on the PTI government amid surging inflation in the country.
After the call to protest was given by the Opposition, protesters took to the streets in Karachi, Larkana, Lahore, Sukkur, Mardan, Jacobabad, Mohmand, Ziarat, Mingora and other cities of the country.
People shouted slogans against the government and rising inflation. Traffic at the Quetta-Chaman highway remained suspended for several hours due to the rally.
In Karachi, the demonstration started near the Empress Market area, due to which the surrounding roads had to be sealed.
In Lahore, PML-N members staged a protest against inflation at the Jain Mandir Chowk while carrying utility bills and pieces of rotis (bread) in their hands. Akin to that, party members in Muzaffargarh started a protest rally from Central Jamia Masjid to Qanwan Chowk. Members of the Jamaat-e-Islami also staged a protest in front of the Muzaffargarh Press Club during which they chanted slogans against inflation.
PML-N's Qari Saifullah Saifi led the protest in Murree. When protesters reached the city's Mall Road, many tourists also joined in.
In Mardan, protesters started gathering at the city's Kachehri Chowk, while in Gilgit, members of PML-N, as well as JUI, participated in the protest rally at Ittihad Chowk.
PML-N for Punjab protests
Leader of the Opposition in the National Assembly and PML-N President Shahbaz Sharif appealed to the masses and asked them to join the protest against growing inflation in the country.
He maintained that giving more time to the government means that people of the country will have to face more troubles, more inflation, more unemployment.
"The economic condition of the country and its people would not improve unless we get rid of this tyrannical government," said Shahbaz, as he directed party leaders of the Pakistan Democratic Movement (PDM) to ensure cooperation with civic and business organisations and people's associations and appealed to the people to join the nationwide protests against inflation.
Earlier today, PML-N leader Rana Sanaullah had said that demonstrations will be held at Lahore's Jain Mandir Chowk after Friday prayers. The former Punjab law minister invited labourers, traders, lawyers and other wings to support the Opposition's protest.
"The masses will get relief only when this inept and corrupt government is sent packing," said Sanaullah, urging people to come out of their homes and join in.
PPP's protest
Separately, the PPP also held a protest in Karachi led by Sindh Chief Minister Murad Ali Shah against the rising inflation in the country. The protest was held in Karachi's Malir district.
The CM said thieves of wheat and sugar should spare the poor masses, adding only Bilawal Bhutto-Zardari can rid the poor of inflation.
No case of Omicron variant detected in Pakistan so far: Dr Faisal Sultan
"With more people immunized, we can control the impact of Omicron variant "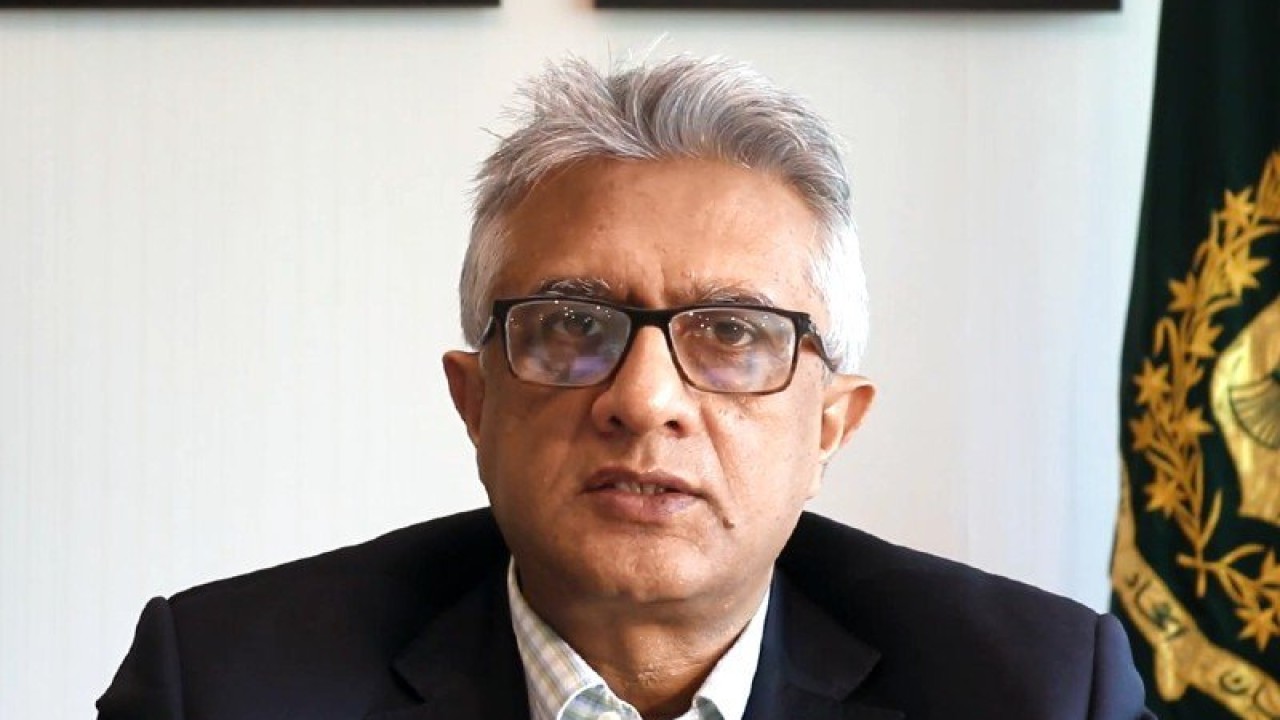 Islamabad: Special Assistant to the Prime Minister on Health Dr Faisal Sultan on Tuesday has confired that no case of Omicron variant of COVID-19 has been detected in Pakistan so far.
According to details, Dr Faisal Sultan that a meeting is scheduled today at the National Command and Operation Centre (NCOC) during which guidelines and policies regarding the vaccination will be finalised.
The health minister said that it is not possible to bar the Omicron variant from coming to Pakistan but government is working to control its impact by ramping up the immunisation process.
"Our priority is those who have not been vaccinated at all."
"With more people immunized, we can control the impact. It is my appeal to the people to get vaccinated and follow SOPs," he urged.
Babar Azam to lead Karachi Kings in upcoming PSL 7
PSL Season 7 is likely to be played from late January 2022 through February, in Karachi and Lahore.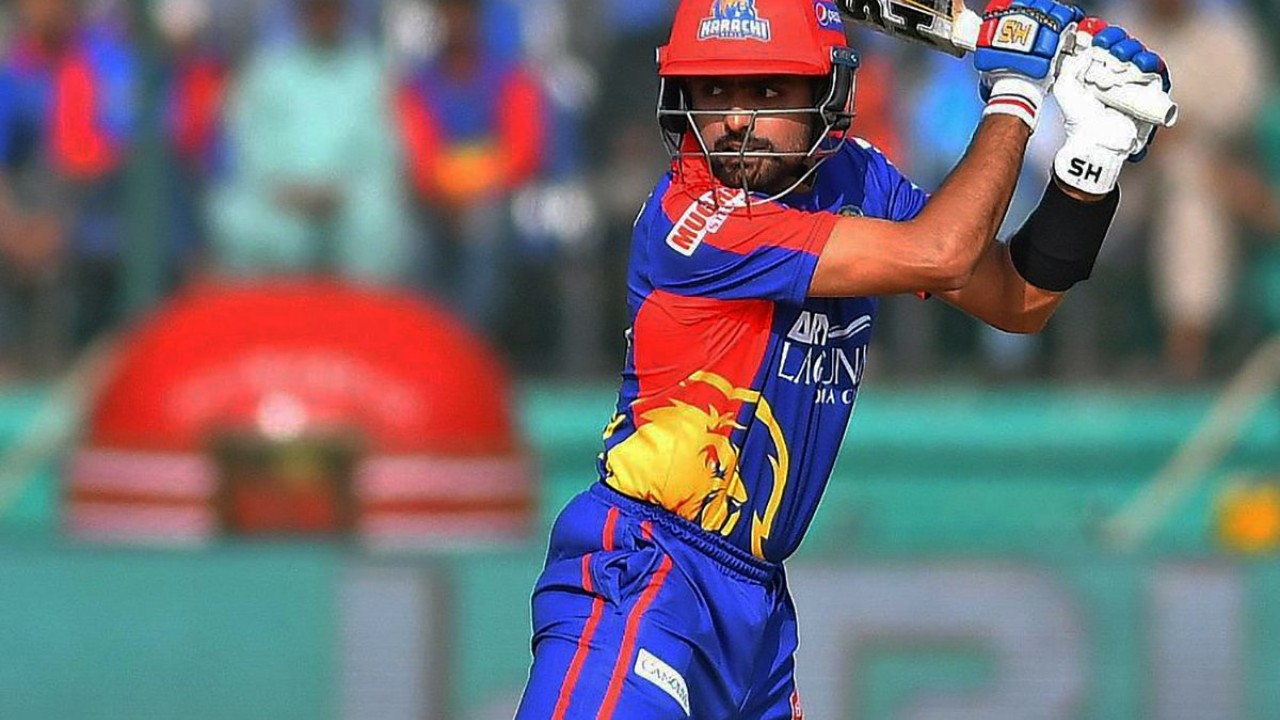 The Karachi Kings Tuesday announced that Babar Azam will lead Karachi Kings in Pakistan Super Legaue 7.
According to a statement issued in this regard, Azam, while reacting to his selection as the skipper, said: "This is such an honour for me that the whole team, including Imad Bhai, have entrusted me with the captaincy of our beloved Karachi Kings team. This means the world to me."
"I will work as hard as possible to take the team to even greater heights than what we've already achieved so far. Karachi and the Kings is my home and family away from home and my promise is that I will give it my all to make sure we keep on growing toward bigger and better things," Azam said.
On the other hand, Imad Wasim, a member of Karachi Kings since the first season and captain since 2018, who captained the team to become PSL 5 Champions, also beamed with pride while announcing Azam's captaincy.
"Babar is a younger brother, a great friend, and a teammate and seeing him grow into this role has been a great privilege as a captain as well as a fan of the game," Wasim said. "It is truly a sign of where this franchise is headed that we have all unanimously accepted it will be under his leadership that the future of the Kings lies."
Franchise owner Salman Iqbal said that Babar has been a part of the franchise for over six years and has been at the heart and soul of the team since day 1.
"He not only represents everything the team stands for — conviction in beliefs and hard work, selfless dedication to success, and always striving to make the team the best on and off the field, but is a beautiful human being and leader as well."
Team President, Wasim Akram and CEO, Tariq Wasi, were both present to add their joy and excitement at the announcement of giving the national skipper and long-time king the title of captain-- the King of Kings.
For PSL Season 7, further announcements on the team and the League will be forthcoming in the upcoming days.
'Will be forced to act if NATO places missiles in Ukraine to strike Moscow': Putin
Tensions have been rising for weeks, with Russia, Ukraine and NATO all staging military exercises amid mutual recriminations over which side is the aggressor.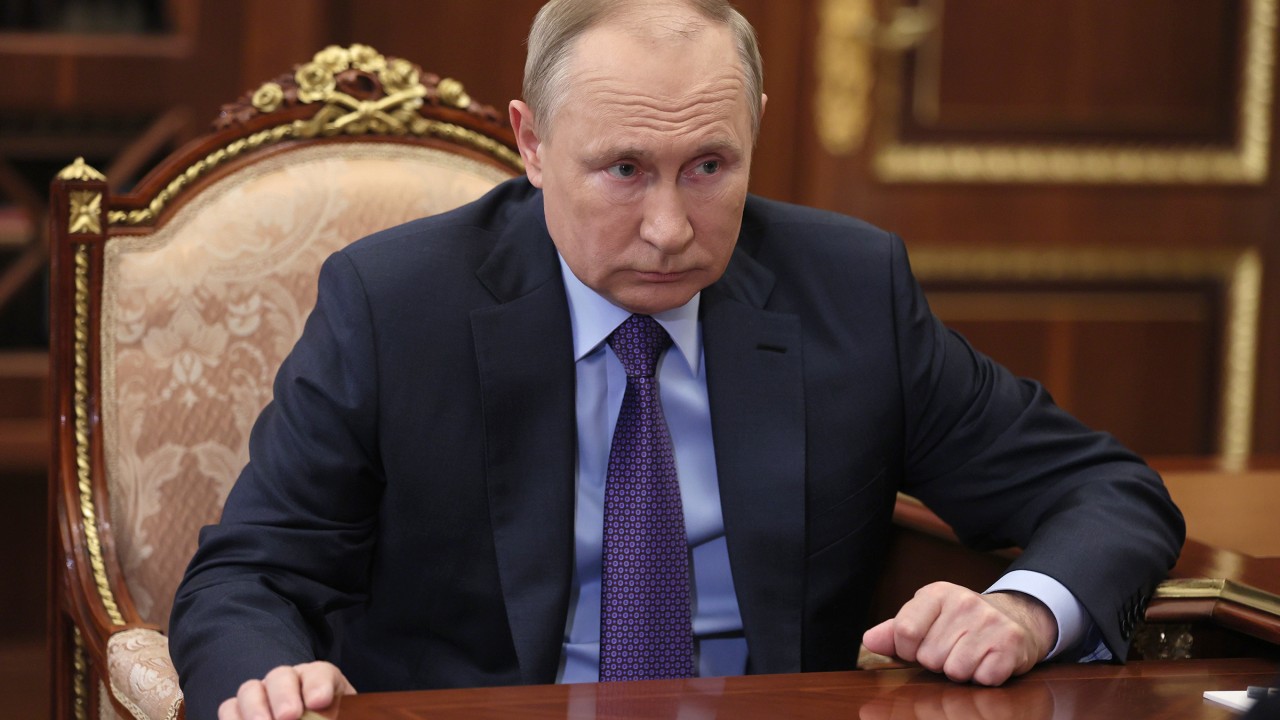 Russia would pay a high price for any new military aggression against Ukraine, NATO and the United States warned on Tuesday as the Western military alliance met to discuss Moscow's possible motives for massing troops near the Ukrainian border.
President Vladimir Putin countered that Russia would be forced to act if US-led NATO placed missiles in Ukraine that could strike Moscow within minutes.
Ukraine, a former Soviet republic that now aspires to join the European Union and NATO, has become the main flashpoint between Russia and the West as relations have soured to their worst level in the three decades since the Cold War ended.
"There will be a high price to pay for Russia if they once again use force against the independence of the nation Ukraine," NATO Secretary General Jens Stoltenberg told reporters.
US Secretary of State Antony Blinken echoed Stoltenberg, saying: "Any escalatory actions by Russia would be a great concern to the United States..., and any renewed aggression would trigger serious consequences."
Tensions have been rising for weeks, with Russia, Ukraine and NATO all staging military exercises amid mutual recriminations over which side is the aggressor.
Putin went further than previously in spelling out Russia's "red lines" on Ukraine, saying it would have to respond if NATO deployed advanced missile systems on its neighbour's soil.
"If some kind of strike systems appear on the territory of Ukraine, the flight time to Moscow will be 7-10 minutes, and five minutes in the case of a hypersonic weapon being deployed. Just imagine," the Kremlin leader said.
"What are we to do in such a scenario? We will have to then create something similar in relation to those who threaten us in that way. And we can do that now," he said, pointing to Russia's recent testing of a hypersonic weapon he said could fly at nine times the speed of sound.
EU and other Western leaders are involved in a geopolitical tug-of-war with Russia for influence in Ukraine and two other ex-Soviet republics, Moldova and Georgia, through trade, cooperation and protection arrangements.
SOURCE: REUTERS