Govt to hold talks with banned outfit as it's protest enters second day
Lahore: A high-level delegation of the government reached Lahore on Saturday to hold talks with the banned Tehreek-i-Labbaik Pakistan (TLP) as its protest enters the second day.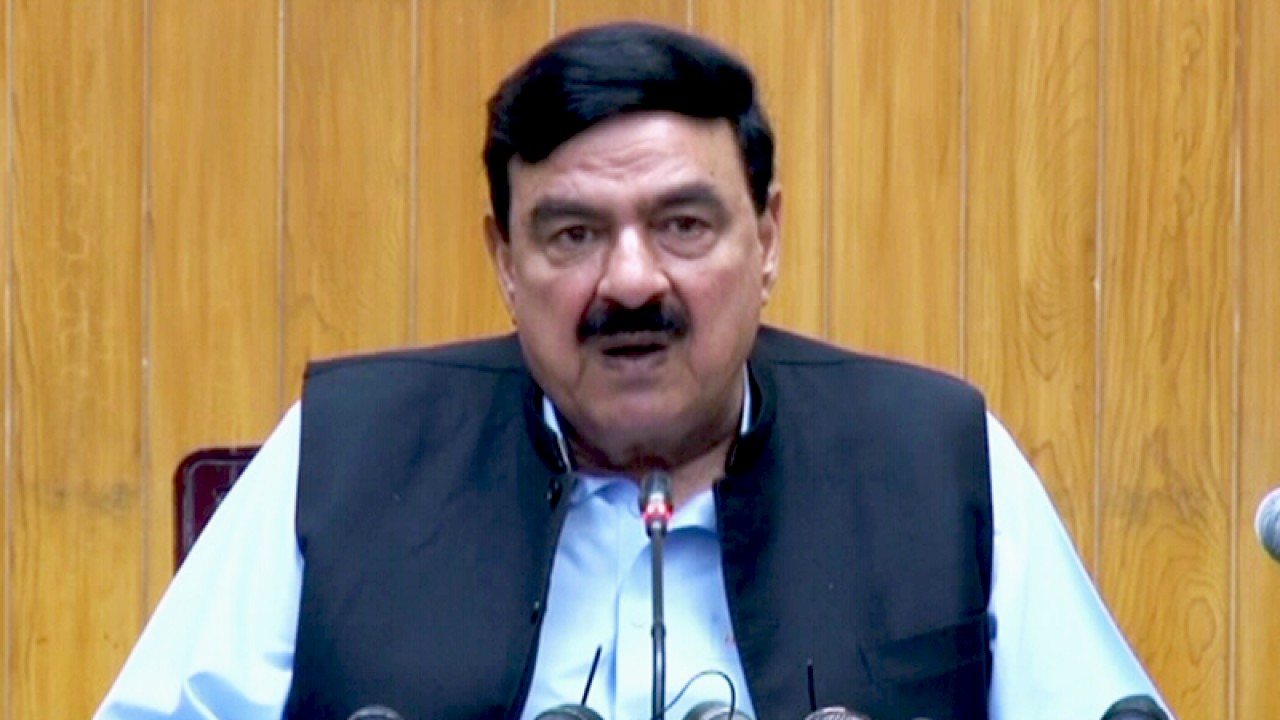 According to details, Interior Minister Sheikh Rashid, who is leading the delegation, reached the city earlier today with Minister for Kashmir Affairs Ali Amin Gandapur and Religious Affairs Minister Noorul Haq Qadri,the minister was briefed over the ongoing protest of outlawed organization in the metropolis.
Minister for Religious Affairs and Interfaith Harmony Pir Dr Noor-ul-Haq Qadri, Federal Minister for Kashmir Affairs and Gilgit-Baltistan Ali Amin Gandapur, Punjab Minister for Law and Parliamentary Affairs Muhammad Basharat Raja and other provincial leaders were present on the occasion.
Law Minister Raja Basharat is briefing him on the latest security situation in Lahore after yesterday's deadly clashes. The meeting is expected to take important decisions regarding TLP.
Interior ministry also approved the suspension of internet in several areas of Lahore on the request of Punjab Home Department.
Separately, many roads in Islamabad and Rawalpindi have also been blocked with containers by the authorities ahead of the proscribed party's protest.
Earlier, the TLP has waged an anti-France campaign since President Emmanuel Macron defended the right of a satirical magazine to republish cartoons depicting the Prophet Mohammed (PBUH) – an act deemed blasphemous by many Muslims.
Six police officers were killed in April this year when the TLP staged rallies that paralysed roads.
Body of missing instructor pilot recovered from Balochistan
Pilot of a gyrocopter died as the small lightweight aircraft crashed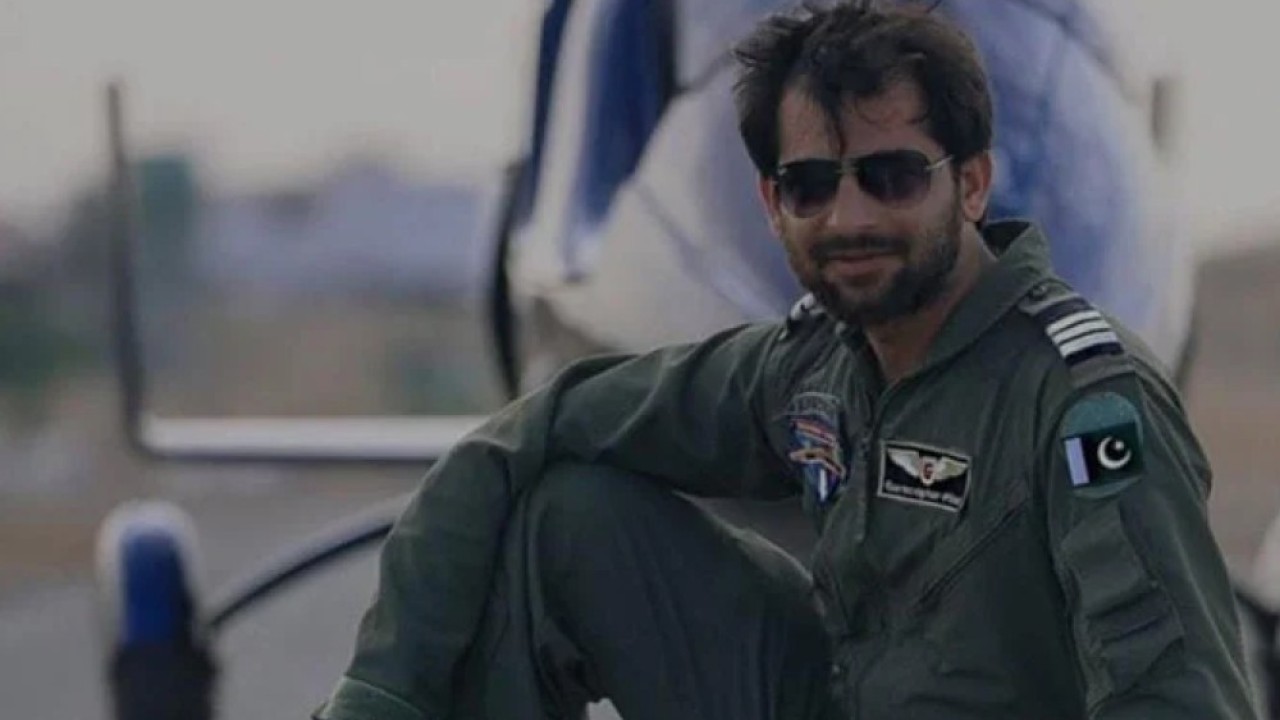 Karachi: The dead body of Qazi Ajmal, an instructor pilot who has been missing for three days, has been recovered from Kand Malir, Balochistan.
According to details, a pilot of a gyrocopter died as the small lightweight aircraft crashed in Awaran area of ​​Balochistan. He flew from Karachi last night with his gyrocopter and entered Balochistan.
Balochistan Wildlife official Amanullah Sajidi confirmed that the plane crashed at Poldat area near Hingol National Park. The aircraft crashed after hitting mountain.
Qazi Ajmal belongs to the famous Qazi family of Peshawar and SP Lasbela Ayub Achakzai has also confirmed that Qazi Ajmal's zero helicopter was found in the area of Kand Malir.
SP Lasbela said that the body of Qazi Ajmal was being shifted from Kand Malir to Hub.
Pakistan vs Bangladesh: Match called off due to rain on Day 2 of Dhaka Test
Day three is now scheduled to start at 9:30am local time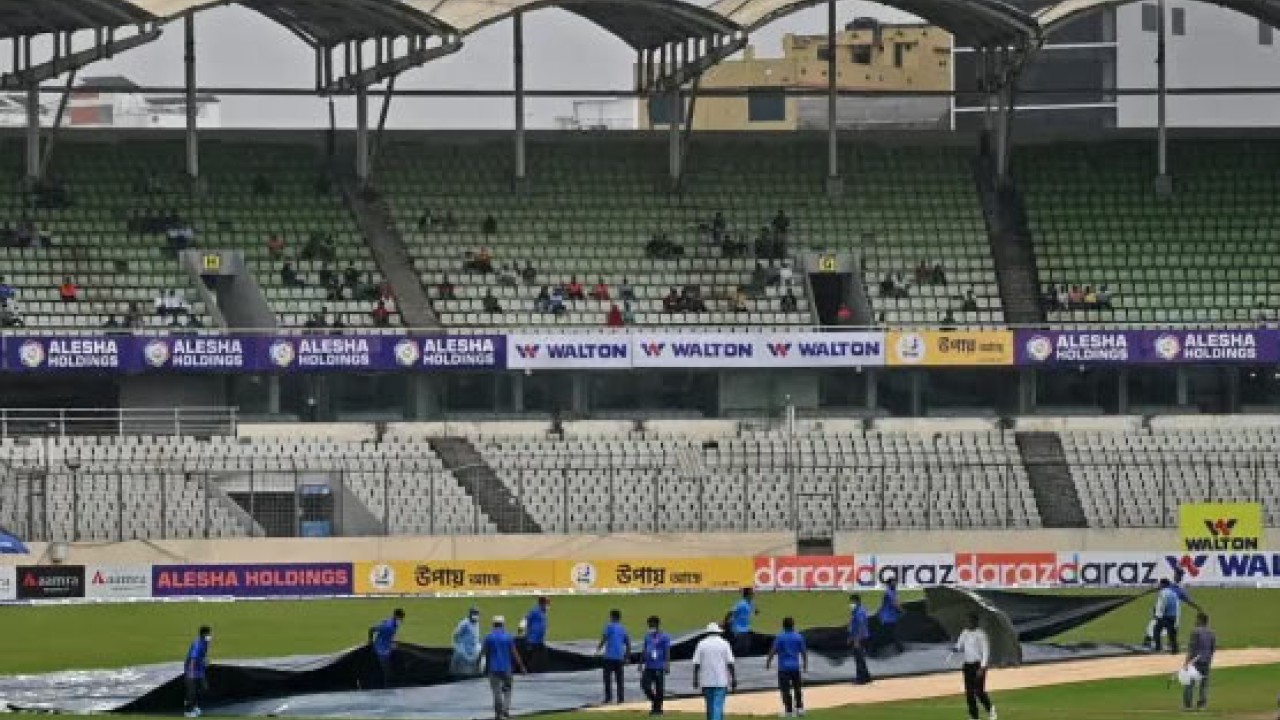 Dhaka: Day two of the second Test between Pakistan and Bangladesh was eventually called off Sunday following multiple delays and resumptions due to rain in Dhaka.
The play had resumed after lunch, following rain and bad light that saw the morning session in Dhaka cancelled.
However, the play had to be called off for the day due to persistent rain and a wet outfield. Day three is now scheduled to start at 9:30am local time.
Only 57 overs of play were possible on the first day on Saturday, when Pakistan reached 161-2, with skipper Babar Azam unbeaten on 60 alongside Azhar Ali, 36 not out.
Day one of the second Test was halted due to rain and bad light and it was said that the game will be resumed half an hour ahead of the scheduled time. However, the play did not resume after the tea break on Saturday.
Captain Babar Azam struck a fifty to help Pakistan make steady progress against Bangladesh before bad light forced early stumps on Saturday.
The Azam-Ali duo put on 91 runs in their unbroken third-wicket stand after Bangladesh left-arm spinner Taijul Islam removed both openers in the morning session at a 59-runs score.
Azam led the batting charge hitting seven fours and a six so far, and brought up his 19th Test fifty after rain briefly halted the game.
SOURCE: AFP
Death toll rises to 13 in Indonesia volcano eruption 
As per details, more than 300 families with children took shelter in badly hit Curah Kerobokan village in Lumajang after their houses were destroyed by volcanic ash and lava.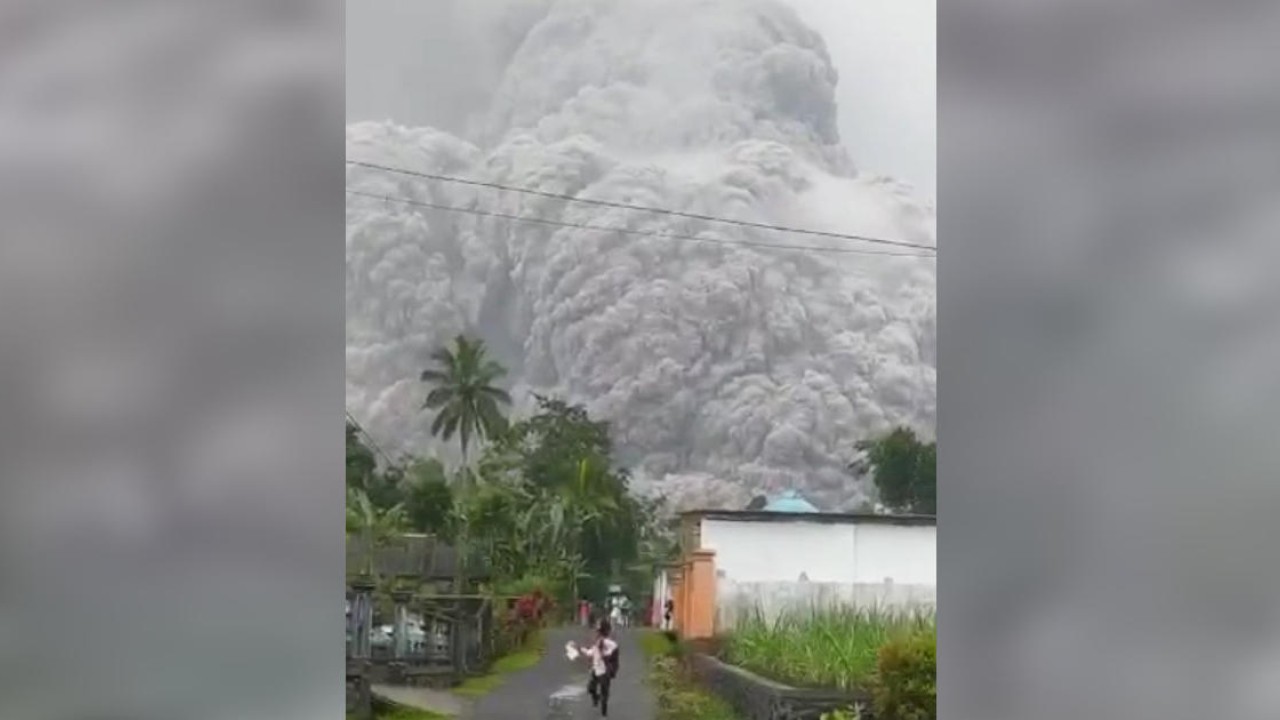 Jakarta: The death toll following the eruption of a volcano on Indonesia's island, Java has risen to 13, with seven people still missing, officials said Sunday.
As per details, more than 300 families with children took shelter in badly hit Curah Kerobokan village in Lumajang after their houses were destroyed by volcanic ash and lava.
Several villages were blanketed with falling ash in Indonesia's most densely populated island.
As per Eko Budi Lelono, who heads the geological survey center, a thunderstorm and days of rain, which eroded and collapsed the lava dome atop the 3,676-meter (12,060-foot) Semeru, triggered the eruption.
Videos shared on Saturday by the country's disaster mitigation agency (BNPB) showed residents running in panic as towering smoke and ash blanketed some nearby villages in Lumajang district.
As per reports, thick columns of ash have turned several villages to darkness and several hundred people were moved to temporary shelters or left for other safe areas.
Authorities were setting up evacuation tents, but evacuations have been hampered by thick smoke, BNPB chief Suharyanto said.
Catatan yang dihimpun Pusat Vulkanologi dan Mitigasi Bencana Geologi (PVMBG), guguran lava pijar teramati dengan jarak luncur kurang lebih 500-800 meter dengan pusat guguran berada kurang lebih 500 meter di bawah kawah. pic.twitter.com/i3IorFweRf

— BNPB Indonesia (@BNPB_Indonesia) December 4, 2021
The eruption took place at about 14:30 local time (07:30 GMT). Local authorities have set up a restricted zone within 5km (3 miles) from the crater.
Airlines have been warned of an ash cloud rising up to 15,000m (50,000 ft).
Mt Semeru was quite an active volcano that regularly spewed ash up to about 4,300m, but Yesterday's eruption was a pretty intense.
Mt Semeru rises 3 676m above sea level and previously erupted last December, forcing thousands of residents to seek shelter. It is among Indonesia's nearly 130 active volcanoes.
Moreover, Indonesia is on the Pacific "Ring of Fire" where continental plates meet, causing frequent volcanic and seismic activity.
Videos shared by emergency officials and local media showed residents running away as a giant ash cloud rose behind them.