Bilawal says PPP to hold PM Imran accountable for making people's lives miserable
The PPP chairman warns Imran Khan will not be allowed to run away from the country.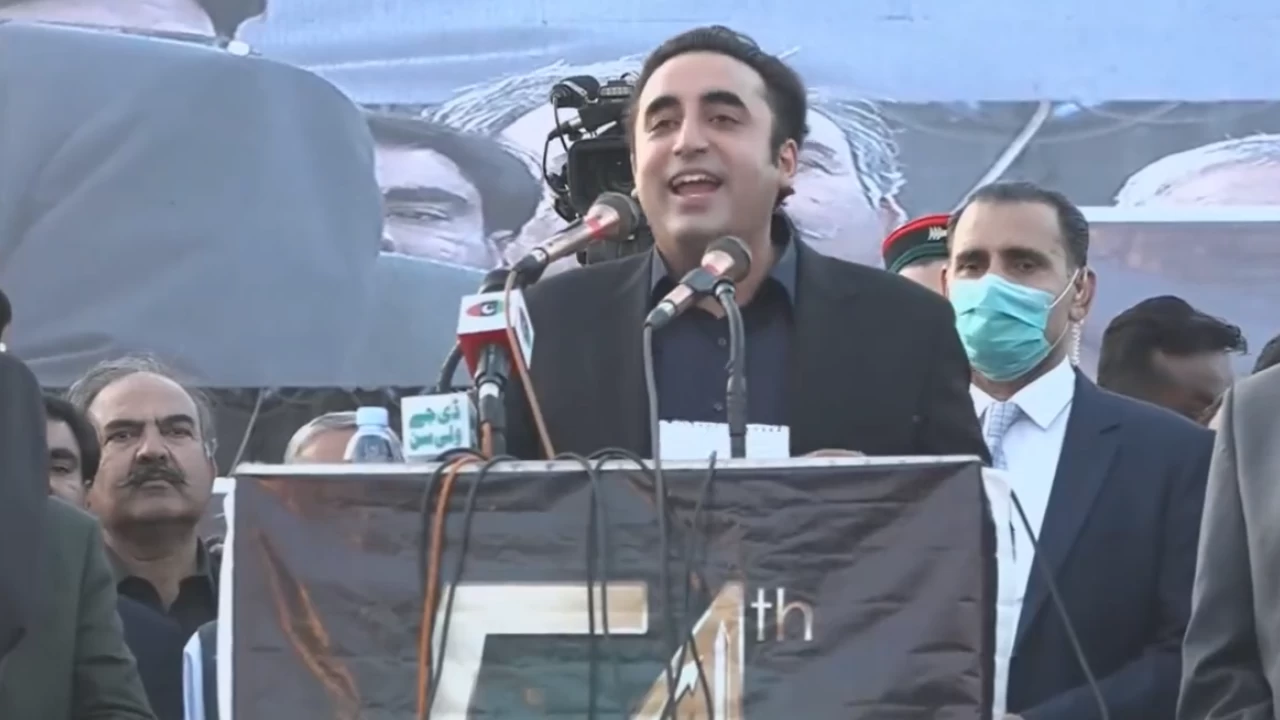 PESHAWAR: Pakistan Peoples Party Chairman Bilawal Bhutto-Zardari Tuesday said the masses would hold Prime Minister Imran Khan accountable for every misery he had incurred upon people.
The country has been facing complete failure of a government that is "toying with Pakistan's future and its people," he said while addressing the PPP's 54th foundation day event.
Bialwal said after three years every Pakistani was aware that the real face of 'tabdeeli's' was surging inflation, historic poverty and unemployment, adding those were the antics of Khan, and this is 'Naya Pakistan'.
Talking about the recently gone viral tapes, which allegedly featured ex-chief justice of Pakistan Saqib Nisar and another of PML-N Vice-President Maryam Nawaz, he said: "Let the conspirators plot their conspiracies, let people leak tapes, we will struggle along with the people and foil every conspiracy."
Bilawal, reciting a poetic verse for PM Imran Khan, said: "Tumse pehle wo jo aik shaks yahan takht nasheen tha, usko bhi apne khuda hone par itna he yaqeen tha (the person who held the reins before you, was confident of being a god, just like you)."
The PPP chairman told PM Imran Khan that "only oppress people to the extent which you can yourself bear", as he reminded the premier that people who sat in his office earlier were also of the view that the country's future depended on them.
The PPP chairman said people who had earlier blamed PPP leaders for corruption and "phoned courts to take action against them", are now certified "thieves".
Bilawal asked PM Imran Khan to halt his "anti-democratic methods", as he vowed that in the upcoming local body elections, PPP and the masses would hold him accountable.
"Imran will not be allowed to run away. No plane would land late at night to fly him to Saudi Arabia or London," Bilawal warned the premier.
The PPP chairman announced that the party would hold countrywide protests against the constant increase in petrol price on December 10. On December 17, after Friday prayers, PPP workers would protest against the ongoing gas crisis at their district headquarters.
Following these, a historic rally will be held in Garhi Khuda Bakhsh, where an action plan against the incumbent government would also be announced.
Criticising the government for inflation in the country, the PPP stalwart said prices of basic commodities increased manifold in recent months just because of a lack of planning and vision.
"PPP will stand with the inflation-hit masses in taking "revenge" from the incumbent government," he maintained.
PM Imran Khan launches Pakistan's first-ever digital city in Haripur
Pakistan Digital City project will be completed at a cost of Rs1.31 billion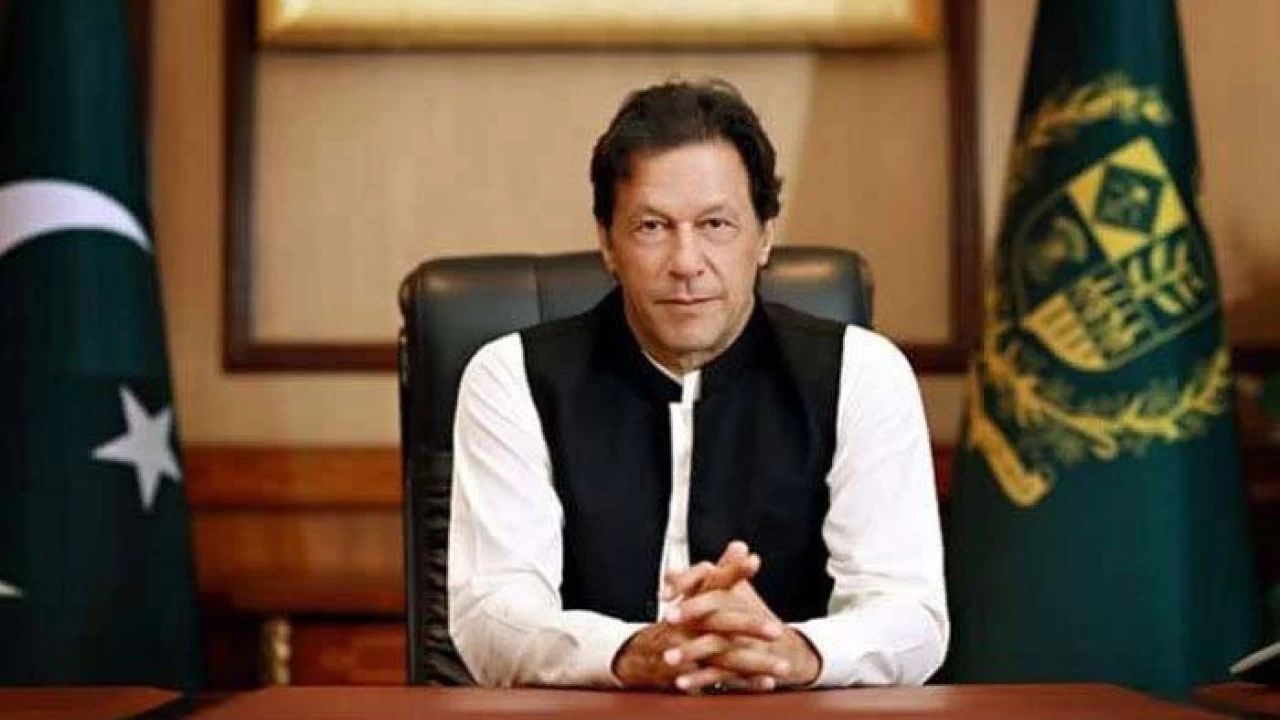 Islamabad: Prime Minister Imran Khan on Monday performed the groundbreaking ceremony of Pakistan Digital City Special Technology Zone project, the country's first such venture, during his visit to Huripur.
The prime minister was accompanied by Khyber Pakhtunkhwa (KP) Chief Minister Mahmood Khan, federal and provincial ministers.
The Pakistan Digital City project will be completed at a cost of Rs1.31 billion and scattered over 86 kanals of land.
Pakistan Digital City Haripur is a flagship project of the Khyber Pakhtunkhwa government being launched to provide all facilities to the IT industry in one place.
The project aims to serve as a state-of-the-art facility to enable collaborations and innovation amongst academia, research, industry and planners from within country and abroad.
It will benefit other allied industries like electronics, software houses, mobile phone industry, technology incubators, and computer industry in the province.
Last month, Prime Minister Imran Khan had inaugurated Lahore Technopolis, a special technology zone, to create jobs and boost Pakistan's tech exports.
UAE: Suspected drone attack triggers blast cum fire, killing 3 including a Pakistani
Police said "small flying objects" were found at both places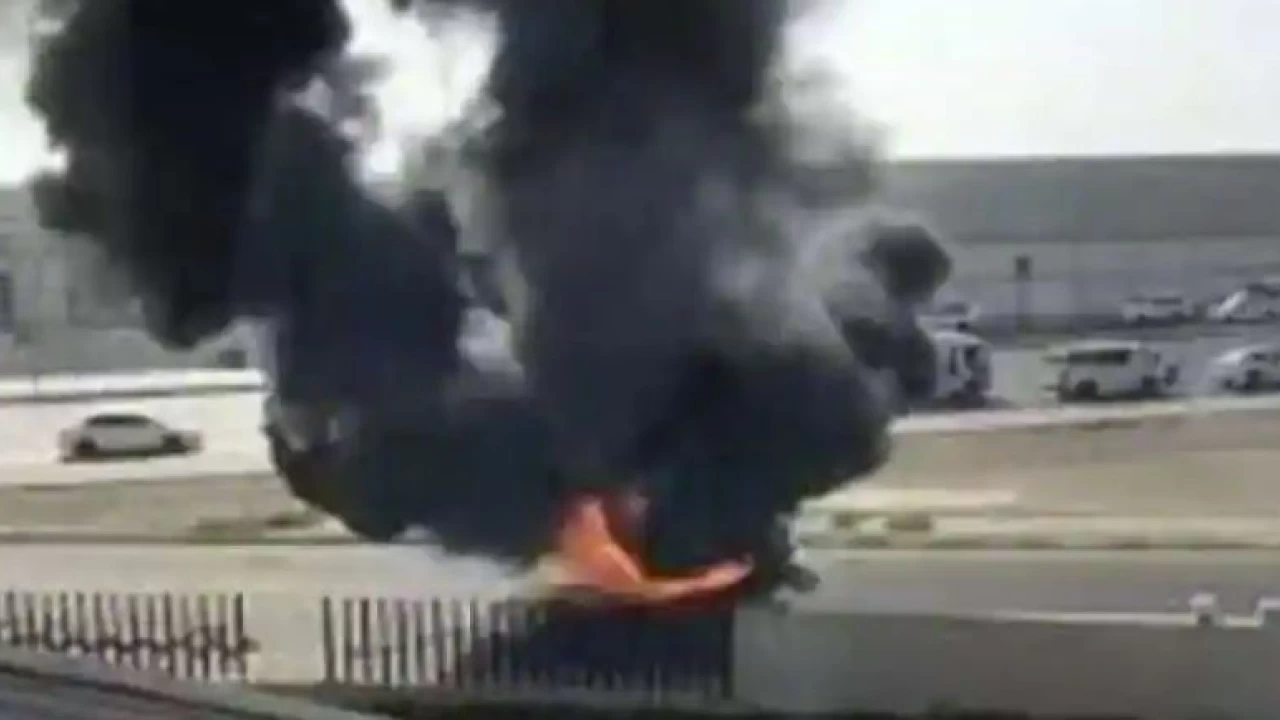 Abu Dhabi: Three people were killed in a suspected drone attack that set off a blast and a fire in Abu Dhabi on Monday, officials said, as Yemen's rebels announced military operations in the United Arab Emirates.
Two Indians and a Pakistani died as three petrol tanks exploded near the storage facility of oil giant ADNOC, while a fire ignited in a construction area at Abu Dhabi airport.
Police said "small flying objects" were found at both places, suggesting the sort of deliberate attack that is unheard of in the wealthy UAE, a renowned safe haven in the volatile Middle East.
"Preliminary investigations indicate the detection of small flying objects, possibly belonging to drones, that fell in the two areas and may have caused the explosion and fire," police said in a statement, adding that the incidents were under investigation.
Yemen's Huthi rebels did not claim the attacks. But the Huthis military spokesman announced a "military operation" in the UAE, a partner in Yemen's pro-government coalition, in what would be a major escalation in the seven-year war.
Yahya Saree tweeted that the rebels' armed forces had said they would "announce an important military operation in the UAE in the coming hours".
Drone attacks are a hallmark of the Huthis' assaults on Saudi Arabia, the UAE ally which is leading the coalition fighting for Yemen's government in a grinding civil war.
The rebels have previously threatened to target Abu Dhabi and Dubai, the gleaming crown jewels of the UAE which last year opened its first nuclear power plant.
The Huthis' latest statement comes two weeks after they seized a UAE-flagged ship, the Rwabee, off the Yemen coast, and released footage purporting to show military equipment on board.
The UAE said the Rwabee, whose 11 crew are now hostages, was a "civilian cargo vessel" and called the hijacking a "dangerous escalation" in the busy Red Sea shipping route.
The rebels later rejected a UN Security Council demand for the ship's immediate release, saying it was "not carrying... toys for children but weapons for extremists".
SOUCE: AFP
Rupee further strengthens against greenback, closes at 175.92
The rupee appreciated as much as 175.5 in intra-day trading but ended with clipped gains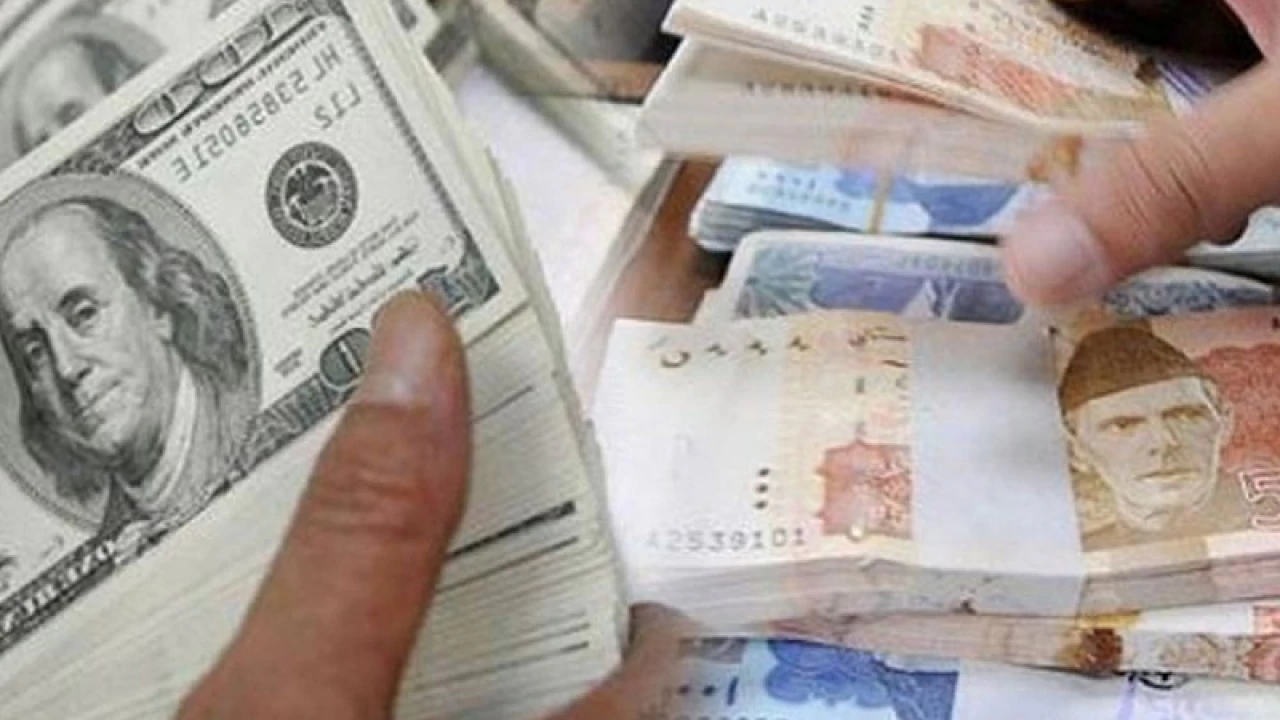 Karachi: Pakistan's rupee shown strength against the US dollar on Monday to close at 175.92 in the inter-bank market.
The recovery was supported by a weak dollar demand for import payments and exporters' forward selling of the greenback.
The rupee appreciated as much as 175.5 in intra-day trading but ended with clipped gains.
According to the State Bank of Pakistan, the rupee finished with a gain of 0.09% or 15 paisas day-on-day against the US dollar.