'Gone but never forgotten': Nation pays tribute to Major Shabbir Sharif 
Major Shabbir Sharif Shaheed is being remembered on his 50th death anniversary who was martyred during Indo-Pak war in 1971.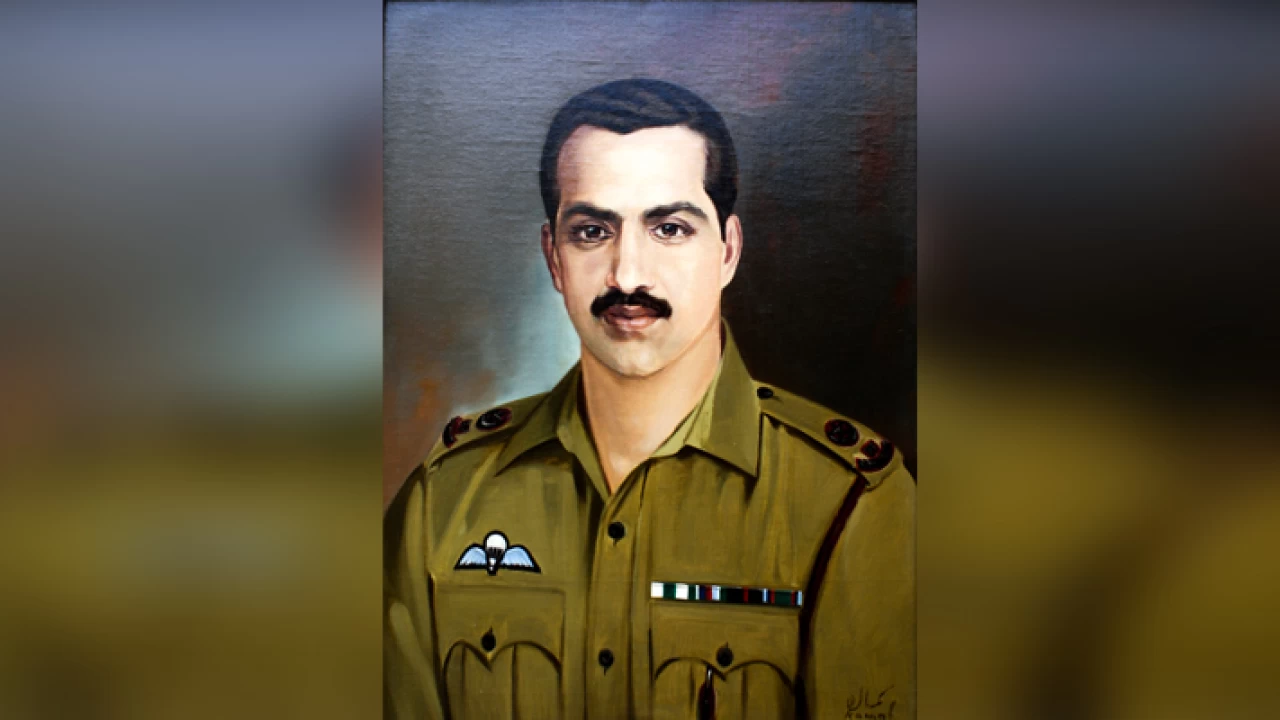 Islamabad: Nation is paying tribute to sacrifices of war hero, Major Shabbir Sharif on his 50th martyrdom anniversary Monday (December 6).
Ex Chief of Army Staff General Raheel Sharif's elder brother Major Shabbir Sharif Shaheed is being remembered on his 50th death anniversary who was martyred during Indo-Pak war in 1971.
In a tweet today, Director General ISPR Major General Babar Iftikhar paid tribute to Major Shabbir Sharif Shaheed for his heroic action at Sulemanki Sector in 1971 war.
The Director General ISPR said supreme sacrifice of Major Shabbir Sharif reminds us that no cause is nobler than defence of the motherland.
On his 50th martyrdom anniversary, we pay tribute to Maj Shabbir Sharif Shaheed, NH, a most gallant officer who received SJ in 1965 & NH during 71 War for heroic action @ Sulemanki Sector. His supreme sacrifice reminds us that no cause is nobler than defence of the motherland

— DG ISPR (@OfficialDGISPR) December 5, 2021
Born on April 28, he studied at Government College Lahore and received a call to join Pakistan Military Academy (PMA) Kakul. He was thus commissioned in Pakistan Army on April 19, 1964 after successfully completing his training.
Shabbir Sharif was posted to the 6th Battalion of the Frontier Force Regiment.
He embraced martyrdom while fighting the enemy at the Sulemanki Sector during the Indo-Pak War and was awarded the 'Nishan-e-Haidar' for his courage and bravery.
On December 3, 1971, he was commanding a company of 6 FF Regiment near Sulemanki Headworks when he was assigned the task of capturing the high bund (ground) overlooking the Gurmukh Khera and Beriwala villages in the Sulemanki sector.
A total of 43 enemy soldiers were killed in this well-nigh superhuman action, and another 28 were taken prisoners.
Moreover, four enemy tanks were also destroyed.
Major Shabbir Shareef caused huge damage to the enemy troops and tanks—embracing martyrdom on 6 December, 1971.
At the time of martyrdom, Major Shabbir Shareef Shaheed was just 28-year old.
'Austria to make COVID vaccines compulsory for adults from Feb'
Nehammer, a conservative who took office in December, said those who didn t comply would face a hefty fine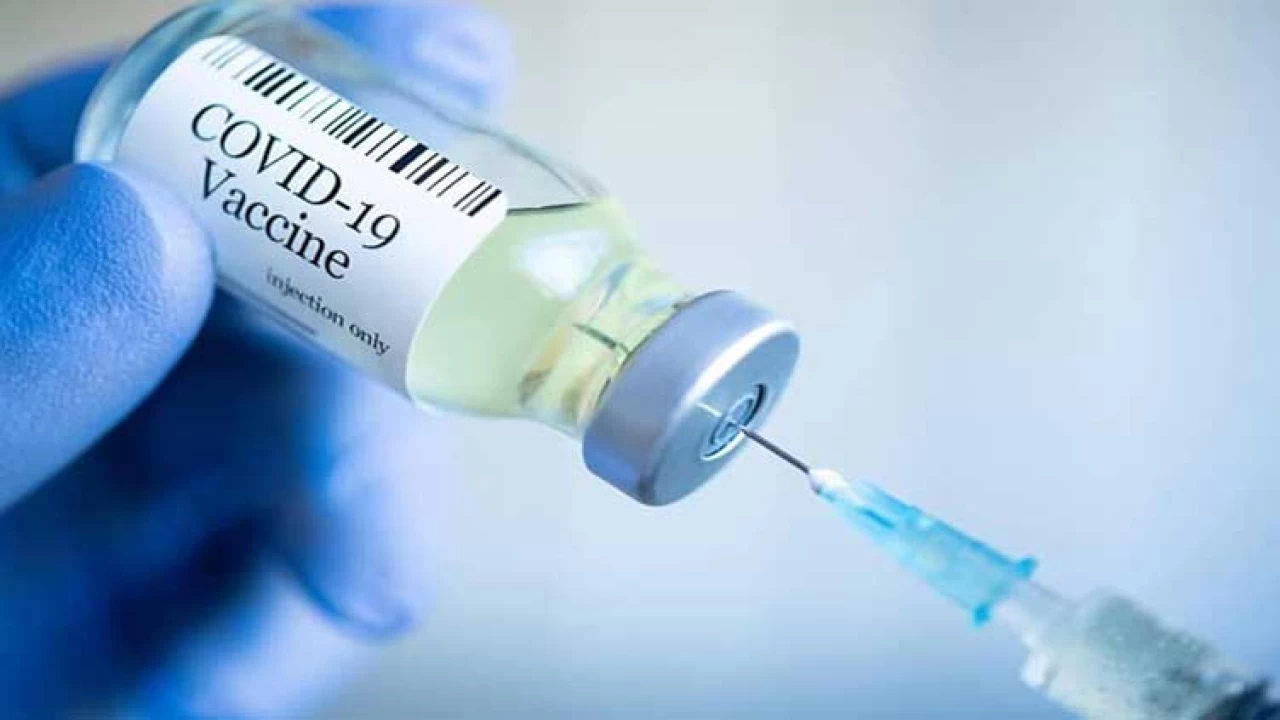 Vienna: Austria will become the first European country to make Covid-19 vaccination compulsory for adults in February, Chancellor Karl Nehammer said Sunday, acknowledging that it was a "sensitive topic."
Nehammer, a conservative who took office in December, said those who didn t comply would face a hefty fine.
"We will decide on compulsory vaccination as planned. It will come into force at the beginning of February for adults," he told a news conference.
Since plans for compulsory jabs were first announced last year, Austria has seen impassioned debate both in parliament and beyond on the issue.
To date 71.5 percent of eligible Austrian residents have had their jabs -- several percentage points below many of the country's EU neighbours.
Nehammer acknowledged the decision covered "a totally sensitive topic" but said it followed careful consideration.
He warned that after an "entry phase" for the policy, restrictions would be "tightened accordingly" in mid-March on those holding out against the jab, including fines of between 600-3,600 euros ($684-$4,100).
Saturday saw some 27,000 people demonstrate in Vienna against the measure which opponents dub an attack on personal freedoms.
On Thursday Parliament is due to pass into law a bill which initially was set to cover all people from 14 upwards but now will cover adults only.
Exceptions will be made for pregnant women and those who can show they have a medical exemption.
The government has widespread support for a policy which only the far-right is opposing.
Austria has to date seen almost 14,000 Covid-related deaths and 1.4 million cases in a population of some nine million.
Compulsory vaccinations against Covid remain rare worldwide, though Ecuador, Tajikistan, Turkmenistan, Indonesia and Micronesia have introduced such schemes.
Source: AFP
Govt to control Inflation before 2023: FM Qureshi
Global economy has also been in crisis for the past two years due to coronavirus, says minister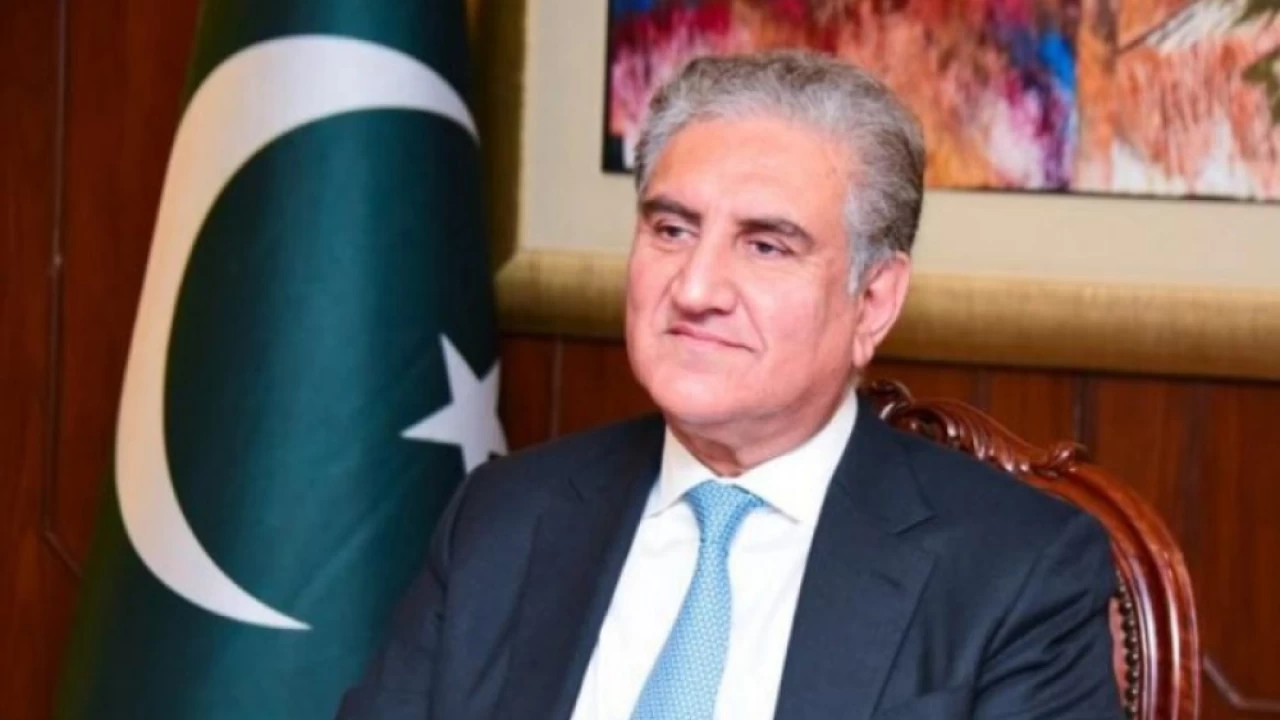 Multan: Foreign Minister (FM) Shah Mahmood Qureshi on Sunday said that inflation was a temporary phenomenon and Pakistan Tehreek-e-Insaf (PTI) government would control it before 2023.
He expressed these views while addressing a function at Government Primary School Awanpura Middle School Upgradation and talking to people during his visit to different Union Councils of his constituency NA-156.
He said that the government is not indifferent to people and well aware their hardships. He observed that government was striving hard to address public problems, saying that the global economy has also been in crisis for the past two years due to coronavirus. He however maintained that difficulties were temporary.
"We love dear homeland and would continue to live in the country. We know how to be loyal to the country. We have no flats, no accounts abroad and no one has a plan to go abroad. We are among the people and will remain with them," FM Qureshi maintained.
The foreign minister hoped that problems of masses would end soon. "We are fighting crises with determination. No matter how much the Opposition marches, there will be no in house change or end to the government. The opposition will face defeat. The democratic government of PTI will complete its term", remarked FM Qureshi.
He expressed satisfaction and hinted that PTI government's intentions were positive. "The present government has a credit for not having any corruption scandal".
Expressing the challenges, Qureshi observed that the problems were much more, compared to available resources which could not be resolved overnight. "We understand the problems and concerns of the people and trying to resolve the issues", he added.
Mali ex-president Keita dies two years after coup ouster
Mali's interim government issued a statement hailing the memory of the illustrious Keita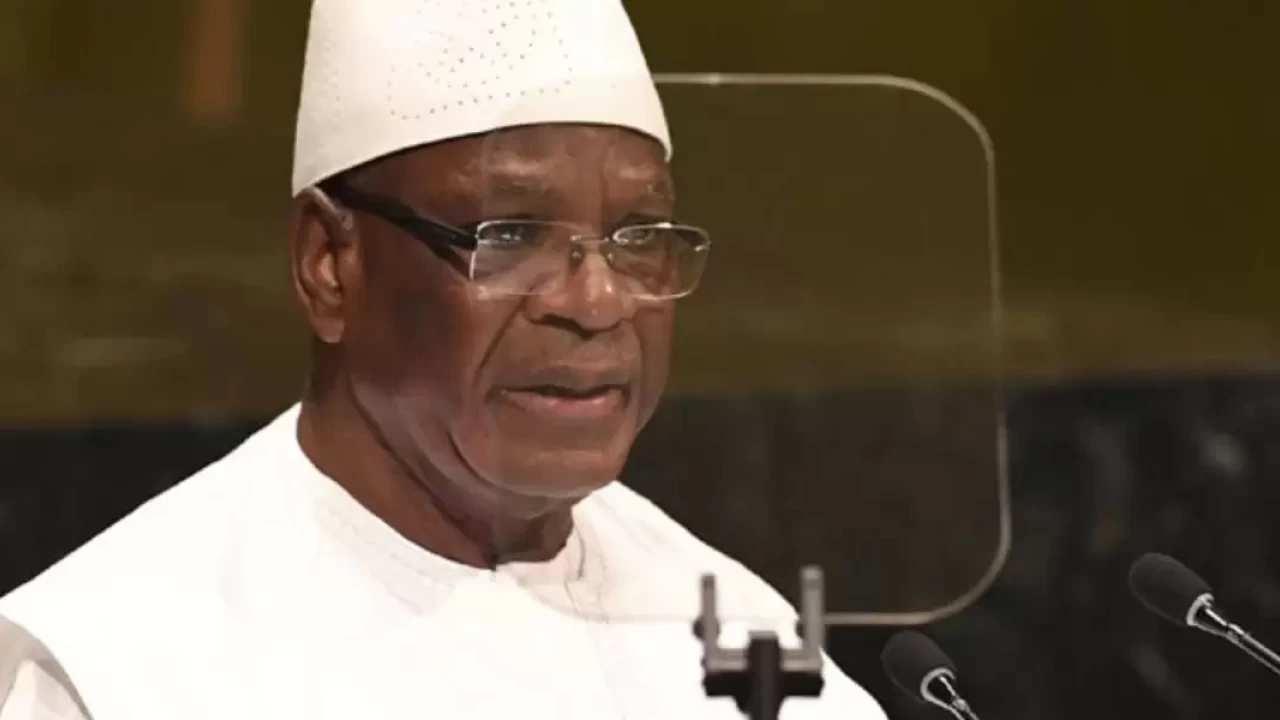 Bamako: Mali's former president Ibrahim Boubacar Keita, who led the West African country from 2013 until he was ousted in a coup in 2020, died at the age of 76 in the capital Bamako on Sunday, his family said.
Looming over most of Keita's presidency was the militant insurgency that has rocked the poor Sahel country since 2012, while his toppling marked the rise of the military junta which is now under regional sanctions for failing to restore civilian rule.
Mali's interim government issued a statement hailing "the memory of the illustrious" Keita, adding that the former president died "after a long illness".
Keita was forced out of office on August 18, 2020, by young military officers who staged an uprising at a base near Bamako before heading into the city, where they seized Keita and other leaders.
Foreign Minister Abdoulaye Diop said he was "saddened to learn of the death of former President Ibrahim Boubacar Keita", adding that "it is with great emotion that I bow before his memory".
Macky Sall, president of neighbouring Senegal, said in a Tweet he was "saddened" by the news, while Niger's ex-president Mahamadou Issoufou, a former comrade of Keita's in the Socialist International, hailed him as "a cultured man, a great patriot and a pan-Africanist".
Politicians and other public figures went to Keita's home southwest of Bamako to offer their condolences, with police guarding the entrances, according to AFP journalists at the scene.
The government statement said funeral plans would be announced at a later date.
– Protests, coups –
In the weeks before the 2020 coup, Keita had been struggling with protests fuelled by his handling of the jihadist insurgency and failure to turn around Mali's floundering economy.
Snail-paced political reforms, decrepit public services and schools, and a widely shared perception of government corruption also fed anti-Keita sentiment, driving tens of thousands of protesters into the streets.
Seized by the putschists, the junta that emerged from the rebellion — under pressure from the West African bloc ECOWAS — released Keita weeks later and returned him to his residence in Bamako, under surveillance.
He suffered a mini-stroke the following month and was sent to the United Arab Emirates for treatment. He had been based at his Bamako home since staying out of public life.
The ruling junta would stage another coup in May 2021, toppling a civilian transitional government.
The junta had vowed to hold elections next month to transition the country back to civilian rule. But at the end of the last year, the junta revised its timetable, saying it could stay in power for up to five years.
In response, ECOWAS agreed to sanction Mali earlier this month, imposing a trade embargo and shutting borders, in a decision backed by the United States, the European Union and former colonial power France.
Landlocked Mali, one of the world's poorest countries, is already feeling the effects of the sanctions, prompting thousands to protest in Bamako on Friday.
– Political veteran –
The son of a civil servant, Keita was born in the southern industrial city of Koutiala, the declining heartland of cotton production.
After studying literature in Mali, Senegal and France, Keita became an adviser for the EU's overseas development fund before heading a development project in northern Mali.
He then rose through the ranks under Alpha Oumar Konare, the country's first democratically elected president.
As a socialist prime minister between 1994 and 2000, he quelled a series of crippling strikes, earning a reputation as a firm leader and helping to set up his landslide election in 2013.
Keita was then re-elected in the 2018 elections, beating opposition leader Soumaila Cisse, who died in December 2020 of Covid.
Cisse's kidnapping by jihadists in March 2020 further illustrated Keita's inability to stop the violence, with rising public outrage culminating in the coup months later.
Source: AFP