Atif Aslam, Aima Baig will sing PSL 2022 anthem
First time Aslam will sing the PCB's marquee event song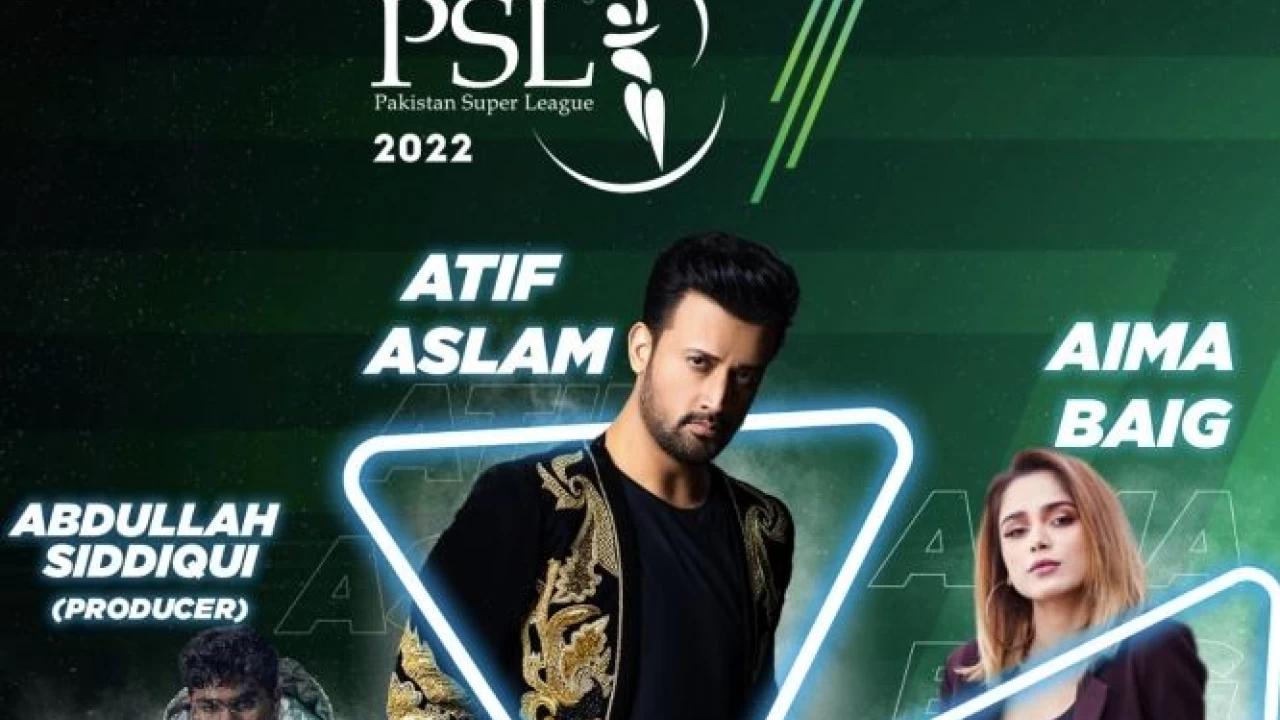 Lahore: Renowned singers Atif Aslam and Aima Baig will sing the Pakistan Super League (PSL) 2022 anthem, which has been produced and composed by Abdullah Siddiqui.
The anthem will be released next week through an event partner, a press release by the Pakistan Cricket Board (PCB) stated.
According to the statement, the theme of the song is inspirational and motivational with the lyrics and music aimed at uplifting the mood of the fans and the nation as the world is passing through tough and testing times due to the COVID-19 pandemic.
This will be the first time Aslam will sing the PCB's marquee event song, while Aima had been featured in last year's "Groove Mera," which turned out to be a smashing hit.
Atif Aslam is an internationally-acclaimed Pakistan singer who has recorded numerous chart-topping songs for the local and international film industry. In 2008, he was bestowed with Tamgha-e-Imtiaz (medial of distinction) by the government of Pakistan, while he has received over 50 other different awards from within and outside Pakistan.
Baig is one of the most popular female voices in Pakistan. In the past seven years, she has recorded a number of hits and has won local and international awards.
Speaking about the event, Abdullah said: "Getting to produce this anthem is a dream for any musician, and I'm very honoured and thankful to the PCB for the opportunity this year."
"Both Atif Aslam and Aima Baig are undeniably the best and working with them has been a privilege. I'm very excited for fans to hear what we have come up with," he added.
The producer further said: "We have tried to produce a song that captures the spirit of the game in a meaningful way, while still being very fun and catchy."
Pakistan wants to establish friendly relation with India
FO says Pakistan is committed to have meaningful, constructive and result-oriented dialogue with India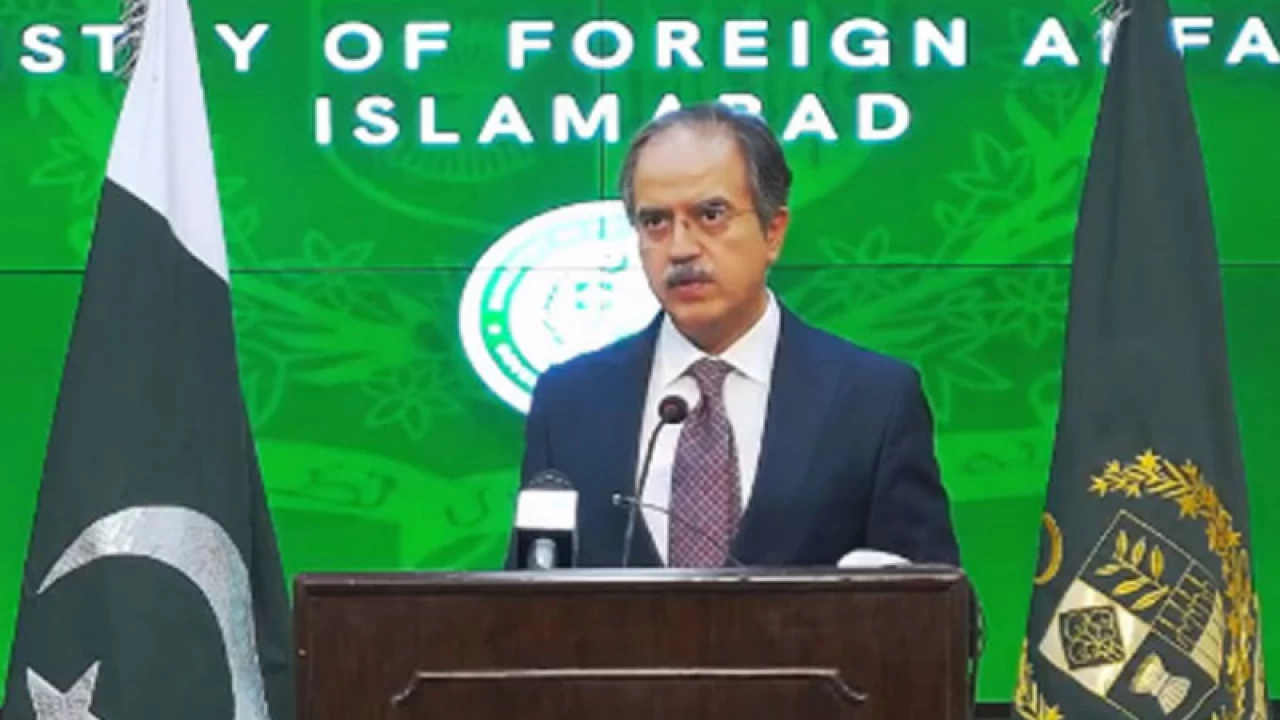 Islamabad: Foreign Office (FO) spokesperson Asim Iftikhar Ahmed has said that Pakistan wants to establish peaceful and friendly relations with all its neighbours including India.
Responding to questions during his weekly press briefing in Islamabad on Friday, the FO spokesperson maintained that Pakistan is committed to have meaningful, constructive and result-oriented dialogue with India, but the onus is on New Delhi to take necessary steps to create an enabling environment.
Talking about Pak-India relations, he said ties are not good since the unilateral and illegal actions taken by the Indian regime on August 5, 2019 in the Indian Illegally Occupied Jammu and Kashmir.
Responding to another question regarding continued oppression by the Indian forces in the held territory, the spokesperson said the international community needs to do more in checking atrocities against the innocent people of Kashmir.
Answering a query regarding return of Pakistani students to China, Asim Iftikhar said Pakistani authorities are taking up this issue with the relevant Chinese quarters so that Pakistani students can go back to China to pursue their education
Nadal beats Khachanov, qualifies for 4th round in Australian Open
Olympic runner-up Khachanov had lost all seven previous meetings with 2009 Australian Open champion Nadal but briefly looked capable of mounting a comeback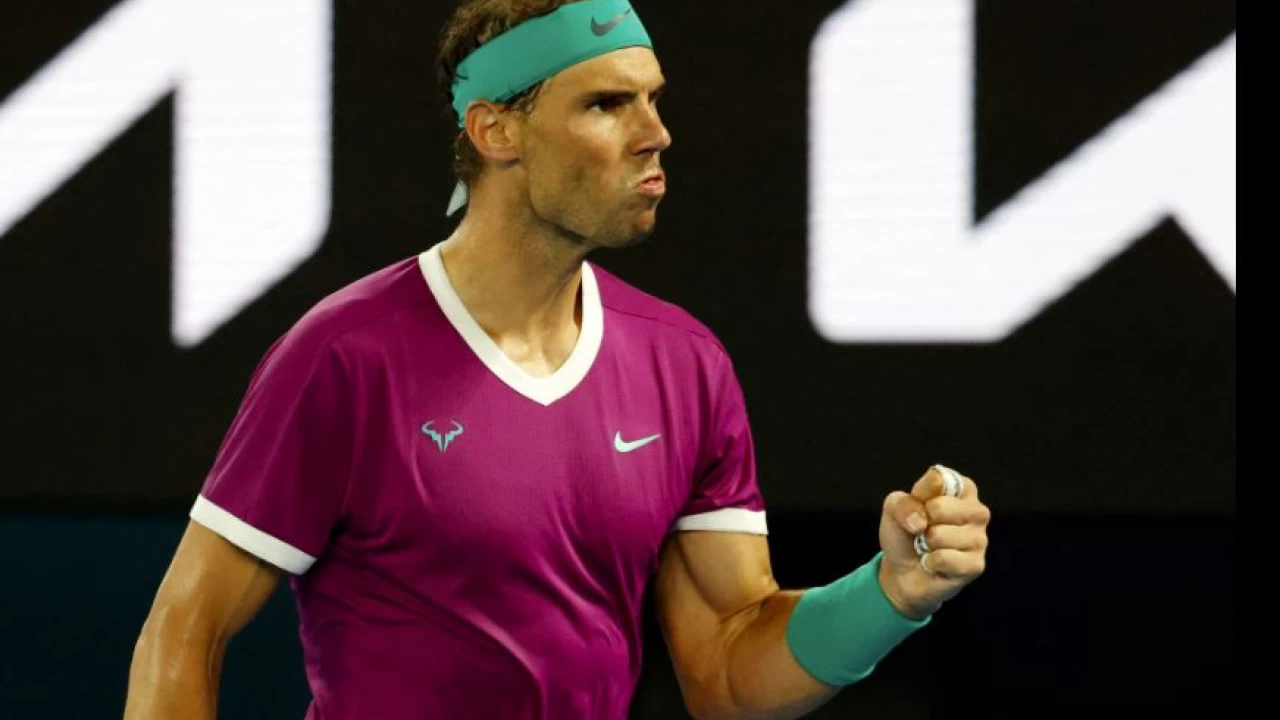 MELBOURNE: Sixth seed Rafa Nadal dropped his first set at this year's Australian Open but still powered through to the fourth round with a 6-3 6-2 3-6 6-1 defeat of Karen Khachanov on Friday.
The Spaniard, seeking to claim a record 21st Grand Slam title in the absence of great rivals Roger Federer and Novak Djokovic, was sensational as he took a two-set lead.
But Khachanov, seeded 28th, threw caution to the wind in the third set, stalling Nadal's charge with some ferocious hitting.
Olympic runner-up Khachanov had lost all seven previous meetings with 2009 Australian Open champion Nadal but briefly looked capable of mounting a comeback.
Nadal seized back control with a break of serve at the start of the fourth, however, and with the clock having ticked past midnight on Rod Laver Arena he finished it off in a hurry.
Nadal, who has reached the last-16 in Melbourne for the 15th time in 17 appearances, will face another Russian, 18th seed Aslan Karatsev, or Frenchman Adrian Mannarino next.
"I played a great player tonight and happy that this was my best match since coming back," the 35-year-old Nadal, who missed the second half of 2021 with a foot injury, said on court.
"I've been going through some tough times in the last year but night's like tonight mean everything."
With Federer still injured and nine-time Australian Open champion Djokovic deported after a visa row, Nadal has a chance to edge ahead of that duo with whom he shares the record for most men's Grand Slam titles.
After routine wins against 66th-ranked American Marcos Giron and German qualifier Yannick Hanfmann in rounds one and two, Khachanov represented a step up in class for Nadal despite the Russian having only ever won one set off the Mallorcan.
Nadal was primed though and won 12 of the first 13 points to stamp his authority all over the court.
Khachanov had no answer to Nadal's intensity and managed to win only one point on Nadal's serve in the opening set.
Nadal broke serve at the start of the second set but Khachanov won an incredible point in the fourth game, picking himself off the floor to crunch a backhand winner and then winning another incredible rally to earn a break point.
He could not convert that and Nadal immediately broke in the next game on his way to a two-set lead.
Khachanov began to hit closer to the lines and with more menace in the third set, which he took after breaking the Nadal's serve for the first time for a 3-1 lead.
Nadal simply found another gear though, firing a stunning backhand winner to break Khachanov's serve, and spirit, in the second game of the fourth set.
SOURCE: REUTERS
Several fishermen trapped in sea storm near Lasbela
A boat carrying fishermen hit Gadani beach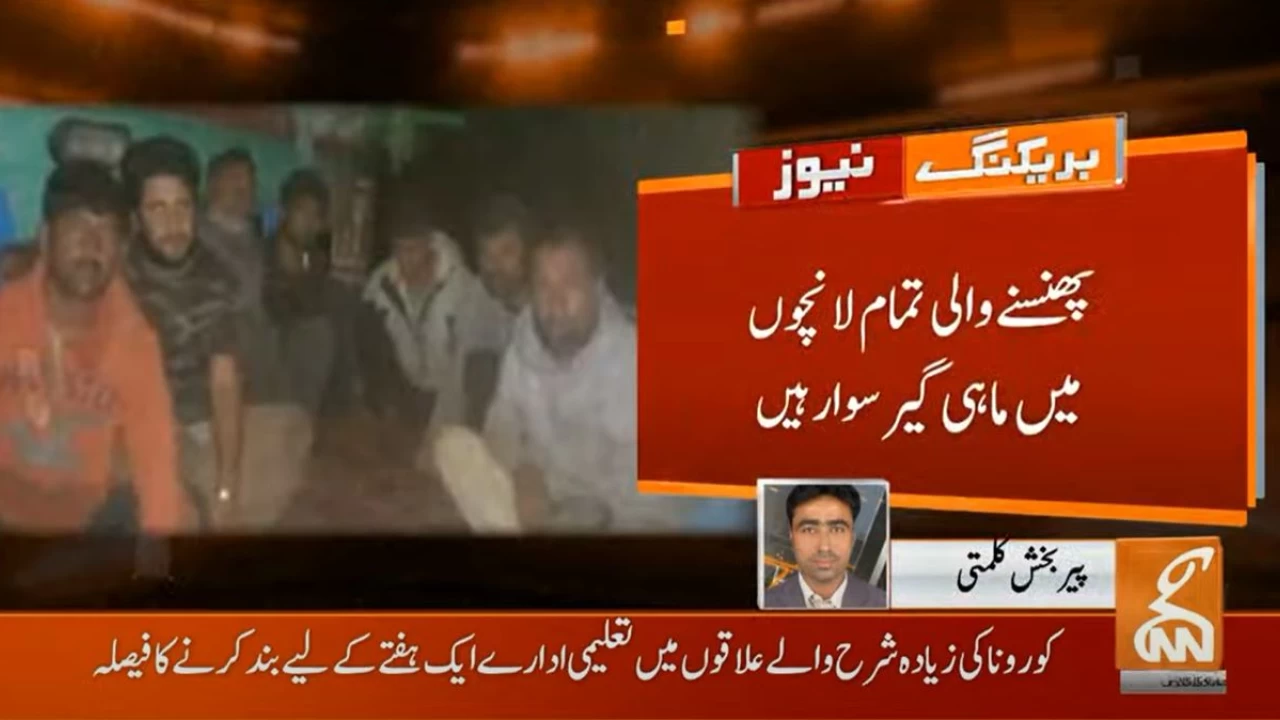 Karachi/Lasbela: Several fishermen who went to deep sea for fishing got stuck in sea storm triggered by gusty winds near Daam port, Lasbela on late Friday.
Speedy winds raised huge tides in the Arabian Sea that entangled several boats in the open sea.
On other other hand, a boat carrying seven fishermen smashed into Gadani beach. All who were on board were rescued.
The boat's engine went powered off and speedy tides took it to the ship breaking area of Gadani beach.
Rescue efforts were launched till the filing of this report.