Sex abuse: Prince Andrew loses royal and military links
Thursday's move by the royal family means he will now lose all his royal connections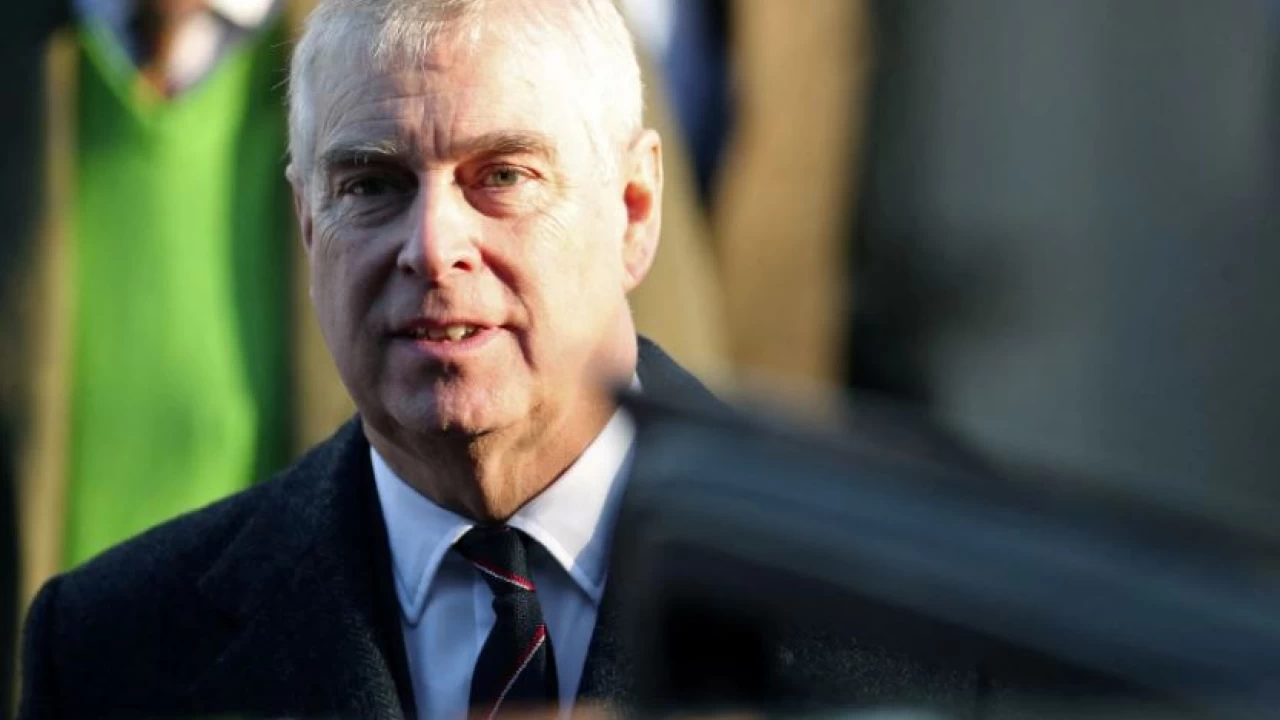 London: The Royal Family removed Prince Andrew's military links and royal patronages on Thursday and said he will no longer be known as "His Royal Highness", as the son of Queen Elizabeth fights a US lawsuit in which he is accused of sex abuse.
Andrew, 61, the Duke of York, was forced to step down from public duties in 2019 because of his connections to convicted U.S. sex offender Jeffrey Epstein, and after a disastrous BBC TV interview which the prince had hoped would clear his name.
Thursday's move by the royal family means he will now lose all his royal connections.
"With the queen's approval and agreement, The Duke of York's military affiliations and royal patronages have been returned to the queen," Buckingham Palace said in a statement.
"The Duke of York will continue not to undertake any public duties and is defending this case as a private citizen."
On Wednesday, Andrew's lawyers failed to persuade a U.S. judge to dismiss a civil lawsuit in which Virginia Giuffre accuses him of sexually abusing her when she was a teenager.
U.S. District Judge Lewis Kaplan said Giuffre, 38, could pursue claims that Andrew battered her and intentionally caused her emotional distress while Epstein - a financier who killed himself in jail in August 2019 while awaiting his sex trafficking trial - was trafficking her.
The prince, the 95-year-old queen's second son, has denied Giuffre's accusations that he forced her to have sex more than two decades ago at a London home of former Epstein associate Ghislaine Maxwell, and abused her at two Epstein properties.
The judge's decision means Andrew could be forced to give evidence at a trial which could begin between September and December 2022 if no settlement were reached.
'MARATHON NOT A SPRINT'
"Given the robustness with which Judge Kaplan greeted our arguments, we are unsurprised by the ruling," a source close to Andrew said.
"However, it was not a judgement on the merits of Ms Giuffre's allegations. This is a marathon not a sprint and the Duke will continue to defend himself against these claims."
A representative for Giuffre did not immediately respond to a request for comment.
Andrew's links to Epstein had led to a swathe of damaging media reports, leading the prince to decide to do an TV interview in November 2019 which he hoped would resolve the matter.
It instead led to ridicule and further questions, and as the controversy grew, Buckingham Palace had increasingly distanced itself from the prince, declining to comment and referring all questions to his lawyers.
"This is now about the protection of the royal family's reputation. This is likely to do, and is already doing, considerable reputational damage - it's being followed around the world," the BBC's royal correspondent Nicholas Witchell said.
The U.S. conviction last month of his friend Ghislaine Maxwell on sex trafficking and other charges of recruiting and grooming underage girls for Epstein to abuse, together with his own case, had left his reputation in the British media in tatters.
A royal source said the decision over Andrew came after wide discussions among the Windsors, and that his military affiliations and patronages would be redistributed to other members of the family.
Earlier, an open letter to the queen, signed by more than 150 veterans calling for Andrew too have his military titles taken away and "if necessary, that he be dishonourably discharged", was published by the anti-monarchy campaign group Republic.
They called for Elizabeth to take immediate action because her son had been "uncooperative and less than truthful" about his relationship with Epstein, and had brought the armed services he represented into disrepute.
"Regardless of the result of Virginia Giuffre's civil case against Prince Andrew, his position in Britain's armed forces is now untenable," the veterans' letter said.
The scandal surrounding Andrew comes on the heels of the damage caused after the queen's grandson Prince Harry and his American wife Meghan quit royal duties to forge new careers in Los Angeles, later accusing the royal household of racism.
They too were stripped of all their patronages, the 'His and Her Royal Highness' titles, and Harry also lost his prized military roles.
SOURCE: REUTERS
President apologizes to an aged taxpayer over administrative injustice of FBR
Arif Alvi directs FBR chairman to take punitive action against entire chain of decision-makers involved in case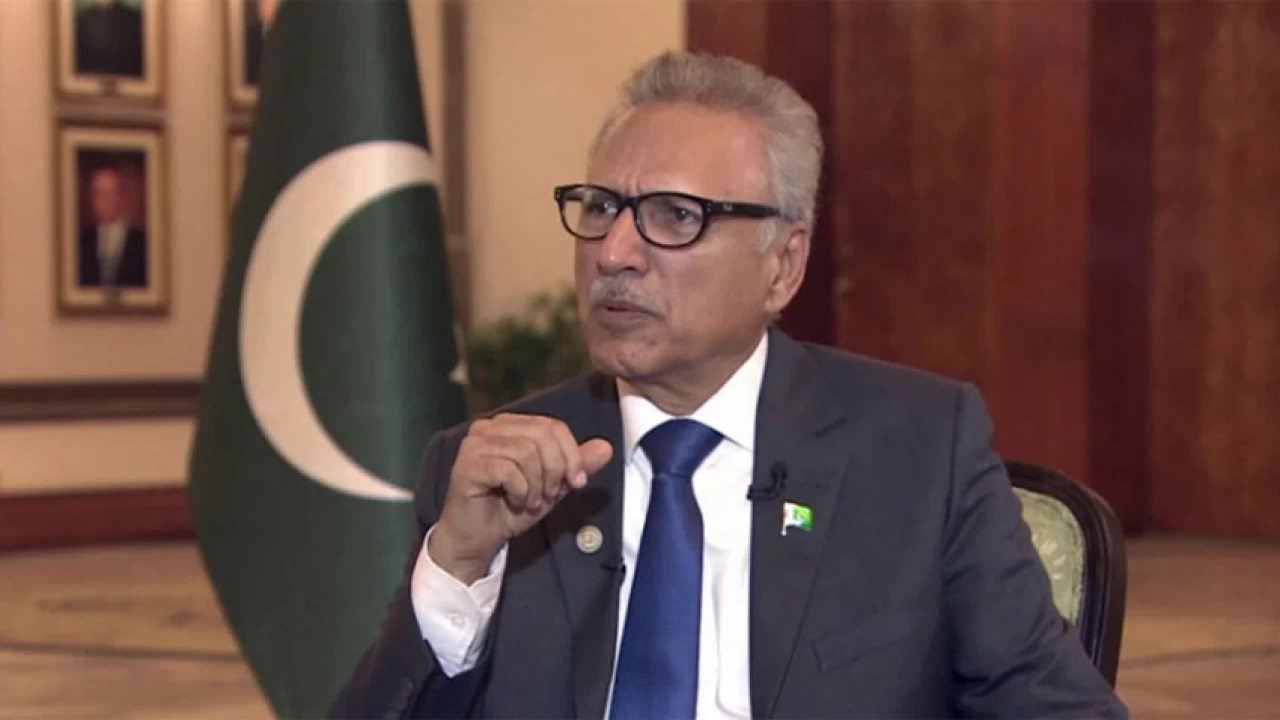 Islamabad: President Dr Arif Alvi has apologized to an aged taxpayer over administrative injustice by the Federal Board of Revenue.
In a press release issued on Sunday, the president expressed dismay over the treatment of an 82 years old tax payer by the FBR and directed FBR chairman to take punitive action against the entire chain of decision-makers involved in the case.
He directed the Chairman of FBR to look into the entire system of irresponsibility and corruption and take punitive action against the entire chain of decision makers involved in the case.
Dr Arif Alvi took exception to the decision of FBR against a senior citizen that refused him to refund a paltry sum of 2,333 rupees on frivolous grounds and dragged him into unnecessary litigation spanning over a year. Apologizing to the senior citizen Abdul Hamid Khan, the President said that our heads should hang in shame for the inconvenience caused by FBR to the senior citizen.
Apologizing to the senior citizen Abdul Hamid Khan, the president said that their heads should hang in shame for the inconvenience caused by the FBR to a senior citizen.
The president took exception to the decision of FBR against the senior citizen in which the bureau had refused to refund a paltry sum of Rs2,333 on frivolous grounds and dragged him into unnecessary litigation spanning over a year.
"Punitive action must be taken along the entire line of decision-makers in this case and Chairman FBR should ensure that those responsible, in particular, and others, in general, go through courses to teach them priorities and courtesies, he directed.
The president while rejecting FBR's appeal in the instant complaint observed that it appeared that unlawful treatment meted out in the instant case with a view to irritate and humiliate the aging pensioner.
Abdul Hamid Khan (the complainant), a senior citizen of 82 years of age, had claimed a refund of Rs 2,333 on his income tax return for the year 2020 and submitted requisite documents of advance tax deduction of the PTCL and cell phone company bills on 19.10.2020.
The complainant e-filed refund application on 19th October, 2020 followed by representation to FBR Chairman on 24th December, 2020.
The Unit officer of FBR rejected his refund claim, on 29.01.2021, on the grounds that the applicant had failed to furnish the original certificates required for authentication.
The complainant then took up the matter with the Federal Tax Ombudsman (FTO) to seek redressal of his complaint.
The FTO investigated the matter and ordered FBR on 02.06.2021 to revisit the impugned order dated 19.01.2021 and pass a fresh order under section 170(4) of the ordinance, after providing the complainant the opportunity for hearing as per law.
It further ordered to identify and initiate disciplinary proceedings against the official who passed the impugned order in derogation of the law and procedures and dragged the aging taxpayer into unnecessary litigation as well as report compliance within 45 days. Consequently, FBR filed a representation with the president against the original order of FTO on 24.06.2021.
Veteran actor Rasheed Naz passes away 
The news of sad demise of Rasheed has been revealed by his daughter-in-law and actress Madiha Rizvi who shared a post on her Instagram handle.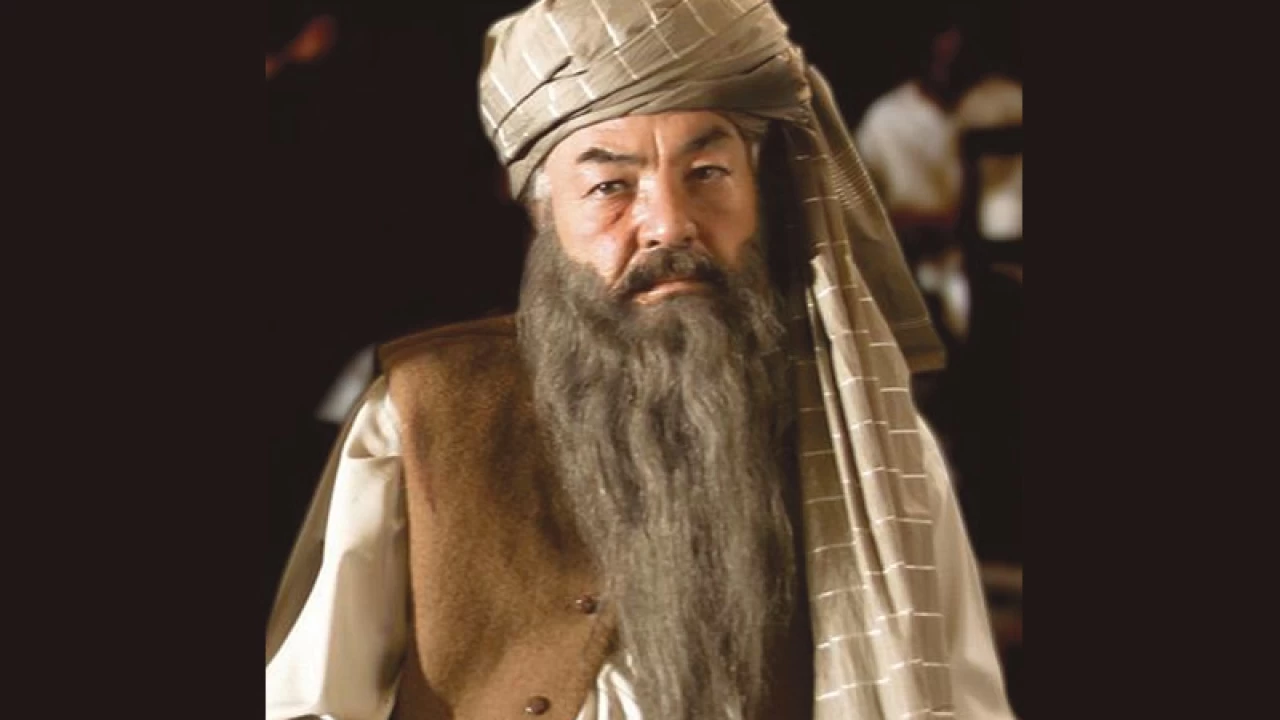 Peshawar: Veteran Pakistani actor Rasheed Naz passed away on Monday, his family confirmed. He was 73.
The news of sad demise of Rasheed has been revealed by his daughter-in-law and actress Madiha Rizvi who shared a post on her Instagram handle.
"Rasheed Naz is no longer with us," the actress wrote,
"Our beloved Baba Rashid Naz passed away this morning. Please recite Surah Al-Fatihah for the soul of the deceased," she added.
View this post on Instagram
The veteran actor's funeral prayers will be offered at Charsadda Road Eid Gah at 3PM.
Born in 1948, Rasheed started his television career as an actor in Pushto television play. He also worked in several Pashto, Hindko and Urdu language plays.
His first Urdu play was Aik Tha Gaoon (1973). The renowned star also worked in Pakistan's first private television play Dasht, telecast on N T M.
In 1988, he worked in his first Pashto film Zama Jang (in Urdu "Meri Jang"). His first Urdu film was Syed Noor's Dakait. He also worked in Shoaib Mansoor's film Khuda Ke Liye.
Rasheed Naz's popular films include Karachi to Lahore, Varna, Khuda Ke Liye and others.
Novak arrives in UAE after being deported from Australia
Djokovic spent Saturday night in an immigration detention hotel in Melbourne, but was allowed to leave on Sunday to meet with his legal team.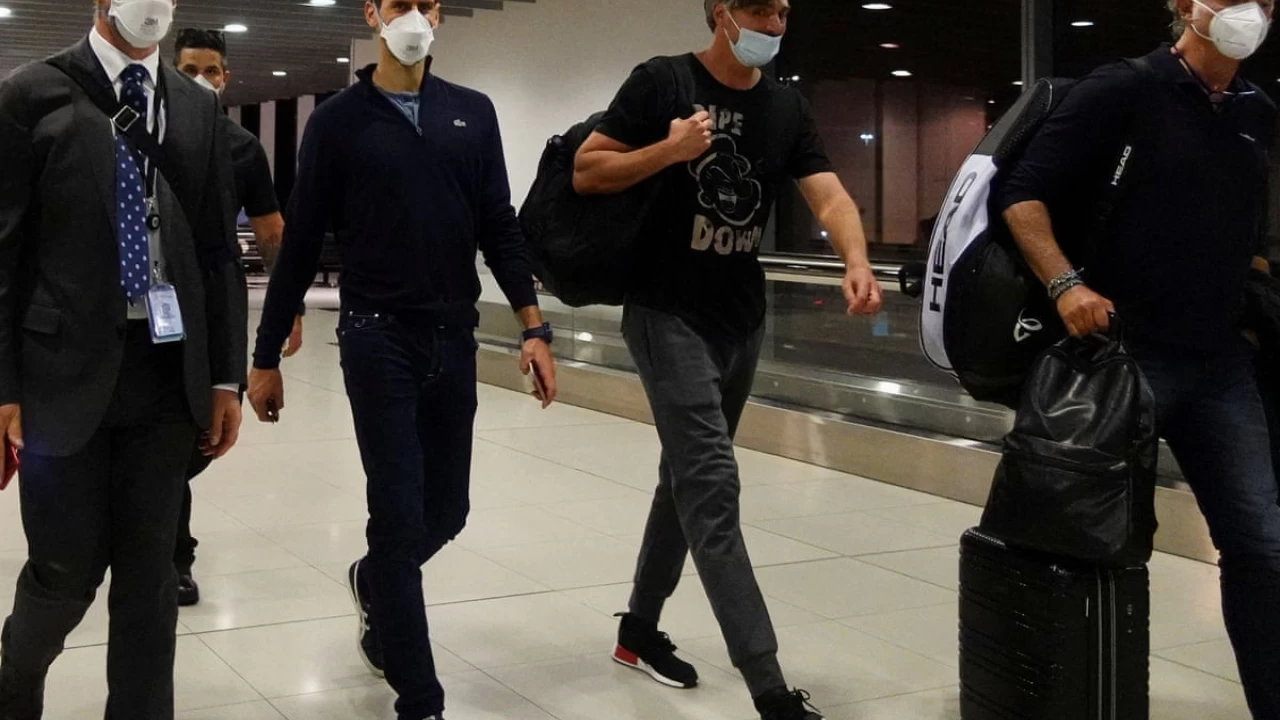 Dubai: Novak Djokovic arrived in Dubai early Monday after his deportation from Australia over its required COVID-19 vaccination ended the No. 1-ranked men's tennis player's hopes of defending his Australian Open title.
The Emirates plane carrying Djokovic touched down after a 13 1/2-hour flight from Melbourne, where he had argued in court he should be allowed to stay in the country and compete in the tournament under a medical exemption due to a coronavirus infection last month.
At Dubai International Airport, arriving passengers wearing mandatory face masks collected their bags and walked out of the cavernous terminal.
It wasn't immediately clear where Djokovic planned to travel next as the Dubai Duty Free tennis tournament, which Djokovic won in 2020, doesn't start until Feb. 14.
Dubai, the commercial capital of the United Arab Emirates (UAE), doesn't require travelers to be vaccinated, though they must show a negative PCR test to board a flight.
Djokovic's visa was initially canceled on January 6 by a border official who decided he didn't qualify for a medical exemption from Australia's rules for unvaccinated visitors. He was exempted from the tournament's vaccine rules because he had been infected with the virus within the previous six months.
He won an appeal to stay for the tournament, but Australia's immigration minister later revoked his visa. Three Federal Court judges decided unanimously Sunday to affirm the immigration minister's right to cancel Djokovic's visa.
Following the deportation orders, the tennis star will not compete in the Australian Open which is due to start on Monday.
Vaccination amid the pandemic was a requirement for anyone at the Australian Open, whether players, their coaches or anyone at the tournament site. More than 95 percent of all Top 100 men and women in their tours' respective rankings are vaccinated. At least two men — American Tennys Sandgren and Frenchman Pierre-Hugues Herbert — skipped the first major tournament of the year due to the vaccine requirement.
Djokovic's attempt to get the medical exemption for not being vaccinated sparked anger in Australia, where strict lockdowns in cities and curbs on international travel have been employed to try to control the spread of the coronavirus since the pandemic began.
In the meantime, people in Serbia say the decision is unfair to tennis star Novak Djokovic.