Novak Djokovic's Australian visa revoked again
Tennis star Novak Djokovic faces deportation after Australian government revoked his visa for a second time.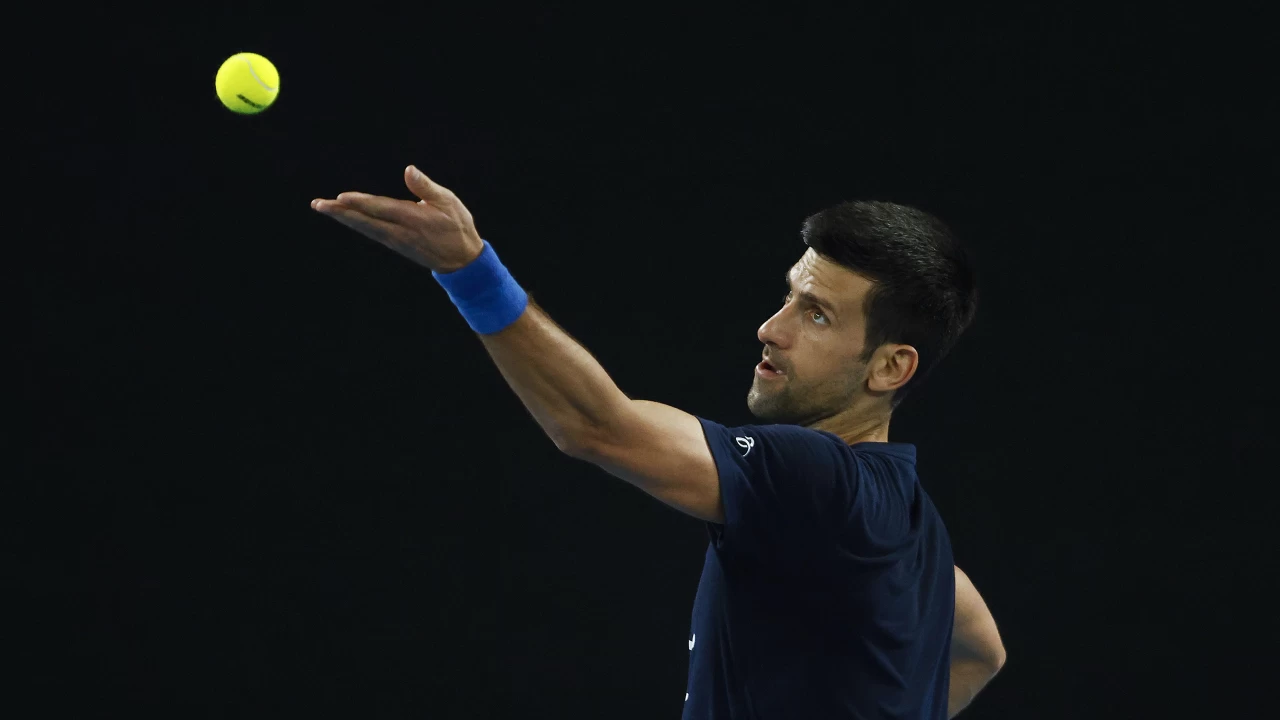 Canberra: The Australian government Friday has cancelled the visa of Novak Djokovic, saying the world's top-ranked tennis player, unvaccinated for COVID-19, may pose a risk to the community.
Tennis star Novak Djokovic faces deportation after Australian government revoked his visa for a second time.
Immigration Minister Alex Hawke used discretionary powers to again cancel Djokovic's visa, after a court quashed an earlier revocation and released him from immigration detention on Monday.
"Today I exercised my power under section 133C(3) of the Migration Act to cancel the visa held by Mr Novak Djokovic on health and good order grounds, on the basis that it was in the public interest to do so," Hawke said in a statement.
The government "is firmly committed to protecting Australia's borders, particularly in relation to the COVID-19 pandemic".
He said he had "carefully considered" information from Djokovic, the Department of Home Affairs and the Australian Border Force.
Under the section of the Migration Act which the minister used to exercise his power to cancel the visa, Djokovic would not be able to secure a visa to come to Australia for three years, except in compelling circumstances that affect Australia's interest.
Djokovic's lawyers are expected to appeal the cancellation in the Federal Circuit and Family Court as they successfully did after the first cancellation.
His exemption from a COVID-19 vaccination requirement to compete was approved by the Victoria state government and Tennis Australia, the tournament organiser. That apparently allowed him to receive a visa to travel.
But the Australian Border Force rejected the exemption and canceled his visa upon arrival in Melbourne.
He spent four nights in hotel detention before a judge on Monday overturned that decision.
On Thursday, Djokovic was been included in the Australian Open official draw despite the uncertainty over his visa status.
Djokovic also admitted knowing he had tested positive for COVID-19 when he attended a newspaper interview and photoshoot at his tennis centre in Serbia last month, admitting he made an "error of judgement" and should have immediately gone into isolation.
The decision to award him a medical exemption to travel to Melbourne to defend his Australian Open title prompted an outcry on social media and criticism from other sportspeople, medical professionals and politicians.
Australian Open organisers said that Djokovic applied for a medical exemption "which was granted following a rigorous review process involving two separate independent panels of medical experts".
However, following the announcement, former Australian Rules player Kevin Bartlett tweeted that Australians "have been taken for fools".
Another former player, Corey McKernan, tweeted: "People with loved ones who are dying/some needing urgent treatment cannot get into their own states. You tell people they can't go to Coles or a cafe without being vaxxed but if you're world number one you get a pass?"
Many Australians, and particularly those in Melbourne which hosts the tournament, have been subjected to a series of lengthy lockdowns over the past two years.
SOURCE: AL JAZEERA
'Austria to make COVID vaccines compulsory for adults from Feb'
Nehammer, a conservative who took office in December, said those who didn t comply would face a hefty fine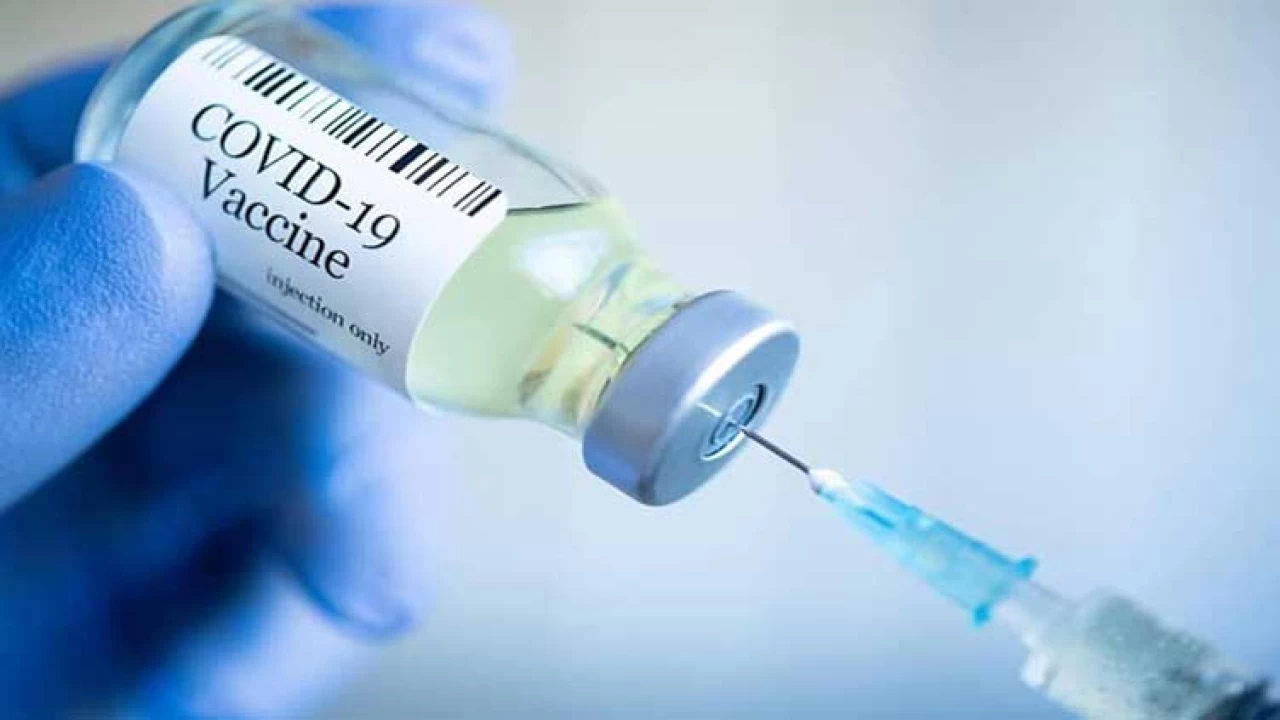 Vienna: Austria will become the first European country to make Covid-19 vaccination compulsory for adults in February, Chancellor Karl Nehammer said Sunday, acknowledging that it was a "sensitive topic."
Nehammer, a conservative who took office in December, said those who didn t comply would face a hefty fine.
"We will decide on compulsory vaccination as planned. It will come into force at the beginning of February for adults," he told a news conference.
Since plans for compulsory jabs were first announced last year, Austria has seen impassioned debate both in parliament and beyond on the issue.
To date 71.5 percent of eligible Austrian residents have had their jabs -- several percentage points below many of the country's EU neighbours.
Nehammer acknowledged the decision covered "a totally sensitive topic" but said it followed careful consideration.
He warned that after an "entry phase" for the policy, restrictions would be "tightened accordingly" in mid-March on those holding out against the jab, including fines of between 600-3,600 euros ($684-$4,100).
Saturday saw some 27,000 people demonstrate in Vienna against the measure which opponents dub an attack on personal freedoms.
On Thursday Parliament is due to pass into law a bill which initially was set to cover all people from 14 upwards but now will cover adults only.
Exceptions will be made for pregnant women and those who can show they have a medical exemption.
The government has widespread support for a policy which only the far-right is opposing.
Austria has to date seen almost 14,000 Covid-related deaths and 1.4 million cases in a population of some nine million.
Compulsory vaccinations against Covid remain rare worldwide, though Ecuador, Tajikistan, Turkmenistan, Indonesia and Micronesia have introduced such schemes.
Source: AFP
President apologizes to an aged taxpayer over administrative injustice of FBR
Arif Alvi directs FBR chairman to take punitive action against entire chain of decision-makers involved in case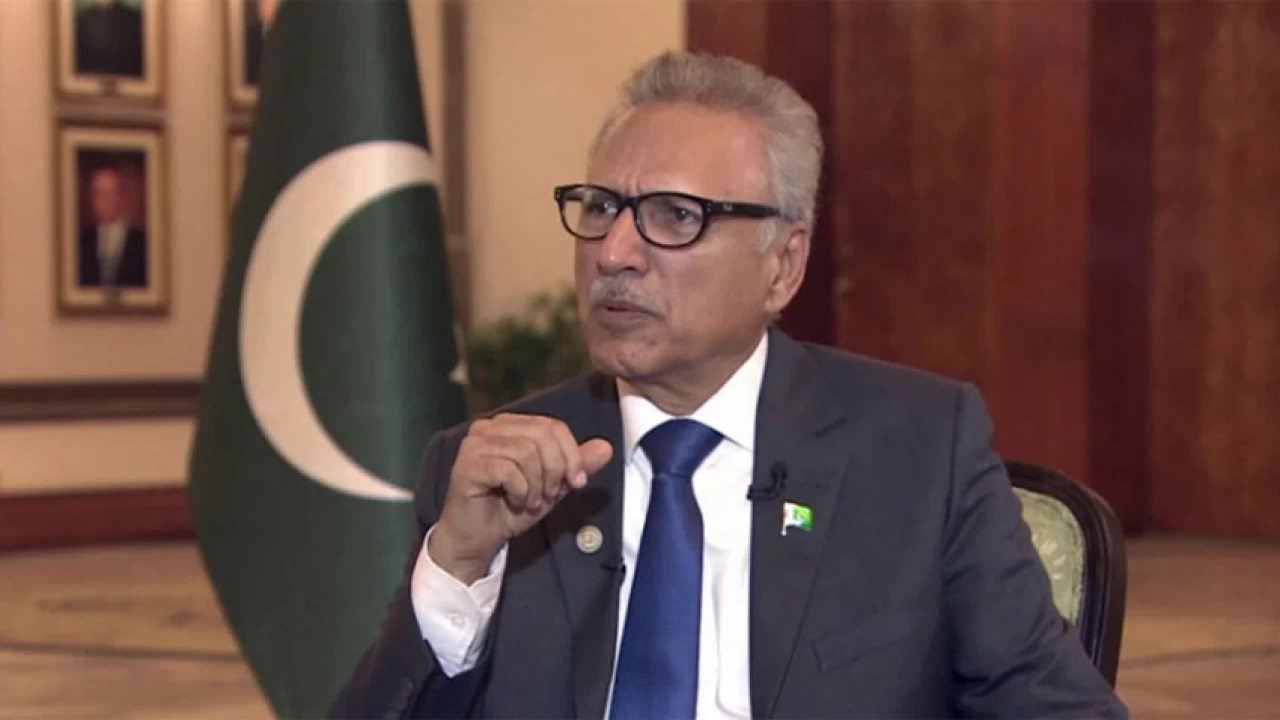 Islamabad: President Dr Arif Alvi has apologized to an aged taxpayer over administrative injustice by the Federal Board of Revenue.
In a press release issued on Sunday, the president expressed dismay over the treatment of an 82 years old tax payer by the FBR and directed FBR chairman to take punitive action against the entire chain of decision-makers involved in the case.
He directed the Chairman of FBR to look into the entire system of irresponsibility and corruption and take punitive action against the entire chain of decision makers involved in the case.
Dr Arif Alvi took exception to the decision of FBR against a senior citizen that refused him to refund a paltry sum of 2,333 rupees on frivolous grounds and dragged him into unnecessary litigation spanning over a year. Apologizing to the senior citizen Abdul Hamid Khan, the President said that our heads should hang in shame for the inconvenience caused by FBR to the senior citizen.
Apologizing to the senior citizen Abdul Hamid Khan, the president said that their heads should hang in shame for the inconvenience caused by the FBR to a senior citizen.
The president took exception to the decision of FBR against the senior citizen in which the bureau had refused to refund a paltry sum of Rs2,333 on frivolous grounds and dragged him into unnecessary litigation spanning over a year.
"Punitive action must be taken along the entire line of decision-makers in this case and Chairman FBR should ensure that those responsible, in particular, and others, in general, go through courses to teach them priorities and courtesies, he directed.
The president while rejecting FBR's appeal in the instant complaint observed that it appeared that unlawful treatment meted out in the instant case with a view to irritate and humiliate the aging pensioner.
Abdul Hamid Khan (the complainant), a senior citizen of 82 years of age, had claimed a refund of Rs 2,333 on his income tax return for the year 2020 and submitted requisite documents of advance tax deduction of the PTCL and cell phone company bills on 19.10.2020.
The complainant e-filed refund application on 19th October, 2020 followed by representation to FBR Chairman on 24th December, 2020.
The Unit officer of FBR rejected his refund claim, on 29.01.2021, on the grounds that the applicant had failed to furnish the original certificates required for authentication.
The complainant then took up the matter with the Federal Tax Ombudsman (FTO) to seek redressal of his complaint.
The FTO investigated the matter and ordered FBR on 02.06.2021 to revisit the impugned order dated 19.01.2021 and pass a fresh order under section 170(4) of the ordinance, after providing the complainant the opportunity for hearing as per law.
It further ordered to identify and initiate disciplinary proceedings against the official who passed the impugned order in derogation of the law and procedures and dragged the aging taxpayer into unnecessary litigation as well as report compliance within 45 days. Consequently, FBR filed a representation with the president against the original order of FTO on 24.06.2021.
North Korea fires two suspected ballistic missiles: S. Korea  
The projectiles were, reportedly, fired from an airport in North Korea's capital city of Pyongyang.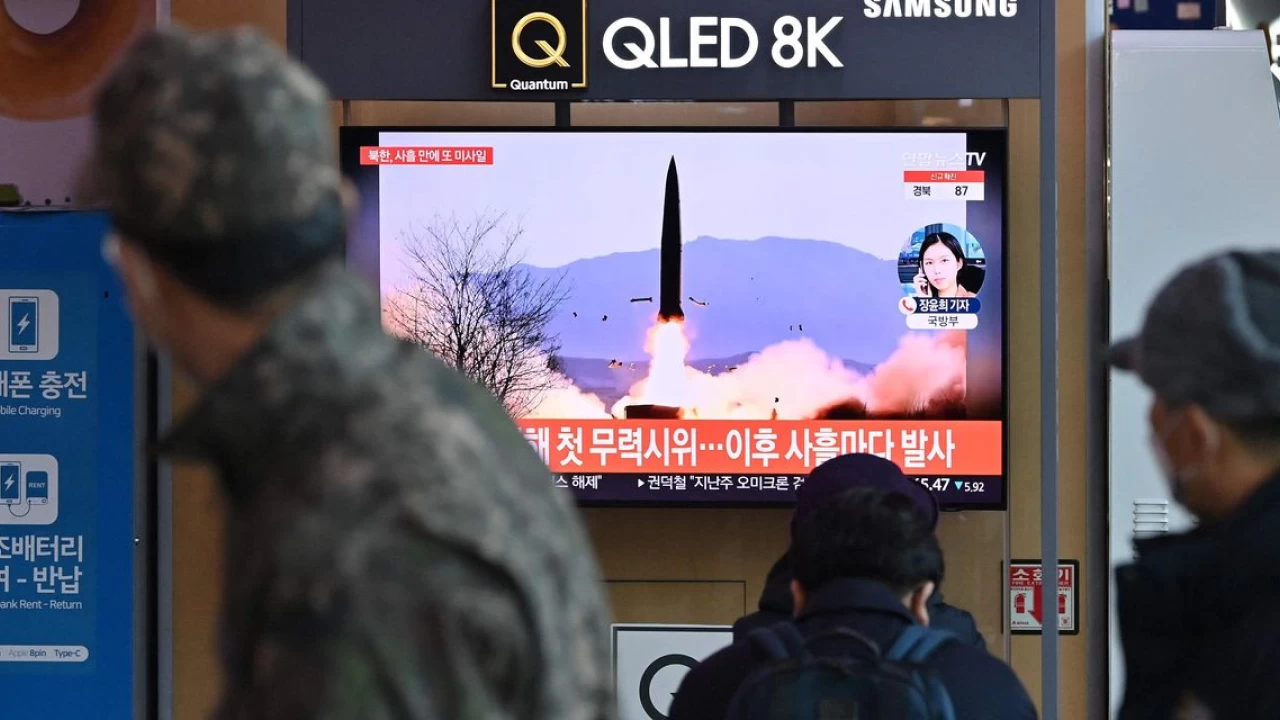 Seoul: North Korea fired two suspected short-range ballistic missiles (SRBM) Monday—the fourth test this month to demonstrate its expanding missile arsenal, South Korea's military reported.
The projectiles were, reportedly, fired from an airport in North Korea's capital city of Pyongyang.
Japan also reported the launch, with chief cabinet secretary Hirokazu Matsuno condemning it as a threat to peace and security.
In less than two weeks, nuclear-armed North Korea has conducted three other missile tests, an unusually rapid series of launches. It said two of them involved single "hypersonic missiles" capable of high speed and manoeuvring after launch, while a test on Friday involved a pair of short-range ballistic missiles fired from train cars.
Monday's launch appeared to involve two SRBMs fired east from Sunan Airfield in Pyongyang, South Korea's Joint Chiefs of Staff (JCS) said in a statement.
North Korea used the airport to test fire the Hwasong-12 intermediate-range ballistic missile (IRBM) in 2017, with leader Kim Jong Un in attendance.
As per reports, the missiles travelled about 380 km (236 miles) to a maximum altitude of 42 km (26 miles).
Japanese Defence Minister Nobuo Kishi said the missiles appeared to have landed in the ocean near North Korea's east coast.
The U.S. military's Indo-Pacific Command said it assessed that the launch did not pose an immediate threat to the United States or its allies, but "these missile launches highlight the destabilising impact of North Korea's illicit weapons programme".
The pace of testing and the different launch sites suggests that North Korea has enough missiles to feel comfortable expending them on tests, training, and demonstrations, and helps reinforce its deterrent credibility by emphasizing the volume of its missile force, said Mason Richey, a professor at Hankuk University of Foreign Studies in Seoul.
North Korea has not tested its longest-range intercontinental ballistic missiles (ICBMs) or nuclear weapons since 2017, but after denuclearisation talks stalled in 2019, it began unveiling and testing a range of new SRBM designs.
Many of the latest SRBMs, including the hypersonic missiles, appear designed to evade missile defences. North Korea has also vowed to pursue tactical nuclear weapons, which could allow it to deploy nuclear warheads on SRBMs.
"Every tactical missile launch flaunts how little sanctions have constrained the Kim regime, and how the U.S. ... has failed to make North Korea pay a sufficient cost for short-range missile programme development," Richey said.
'Isolating and Stifling'
The latest launches have drawn both condemnation and an appeal for dialogue from a U.S. administration that has imposed new sanctions over North Korean missile launches and is pushing for more.
U.S. President Joe Biden's administration imposed its first new sanctions on Pyongyang on Wednesday, and called on the U.N. Security Council to blacklist several North Korean individuals and entities. It also repeated calls for North Korea to return to talks aimed at reducing tension and persuading it to surrender its arsenal of nuclear weapons and ballistic missiles.
North Korea has defended the missile tests as its sovereign right to self-defence and accused the United States of intentionally intensifying confrontation with new sanctions.
In a statement before Friday's missile tests, the North Korean foreign ministry said that although the United States might talk of diplomacy and dialogue, its actions showed it was still engrossed in its policy of "isolating and stifling" North Korea.
South Korea's national security council held an emergency meeting after Monday's test, with members stressing that "above all else, it is essential to start dialogue as soon as possible in order for the situation on the Korean Peninsula to not become more strained and to restore stability", the presidential Blue House said in a statement.
The launches came as North Korea, more isolated than ever under self-imposed border closures aimed at preventing a COVID-19 pandemic, appeared to be preparing to open at least some trade across its land border with China.
Chinese brokers said they expect the resumption of regular trade with North Korea soon after a North Korean train pulled into a Chinese border town on Sunday in the first such crossing since anti-coronavirus lockdowns began in 2020.
Zhao Tong, a Beijing-based nuclear policy expert at the Carnegie Endowment for International Peace, said North Korea had few reasons to hold back its missile development.
Leader Kim appeared to have little hope of a breakthrough with the United States, and China's sympathy for North Korea and antipathy towards the United States could encourage North Korea to think that China was unlikely to support any effort by the international community to censure it for the tests, he added.
"North Korea may think this is a safe time to advance its missile development," Zhao said.
Last week, China criticised the new U.S. sanctions but also called on all sides to act prudently and engage in dialogue to reduce tensions.
China says it enforces existing international sanctions on North Korea, but has joined with Russia to urge the U.N. Security Council to ease the measures, saying they hurt the civilian population.
SOURCE: REUTERS