Novak Djokovic's Australian visa revoked again
Tennis star Novak Djokovic faces deportation after Australian government revoked his visa for a second time.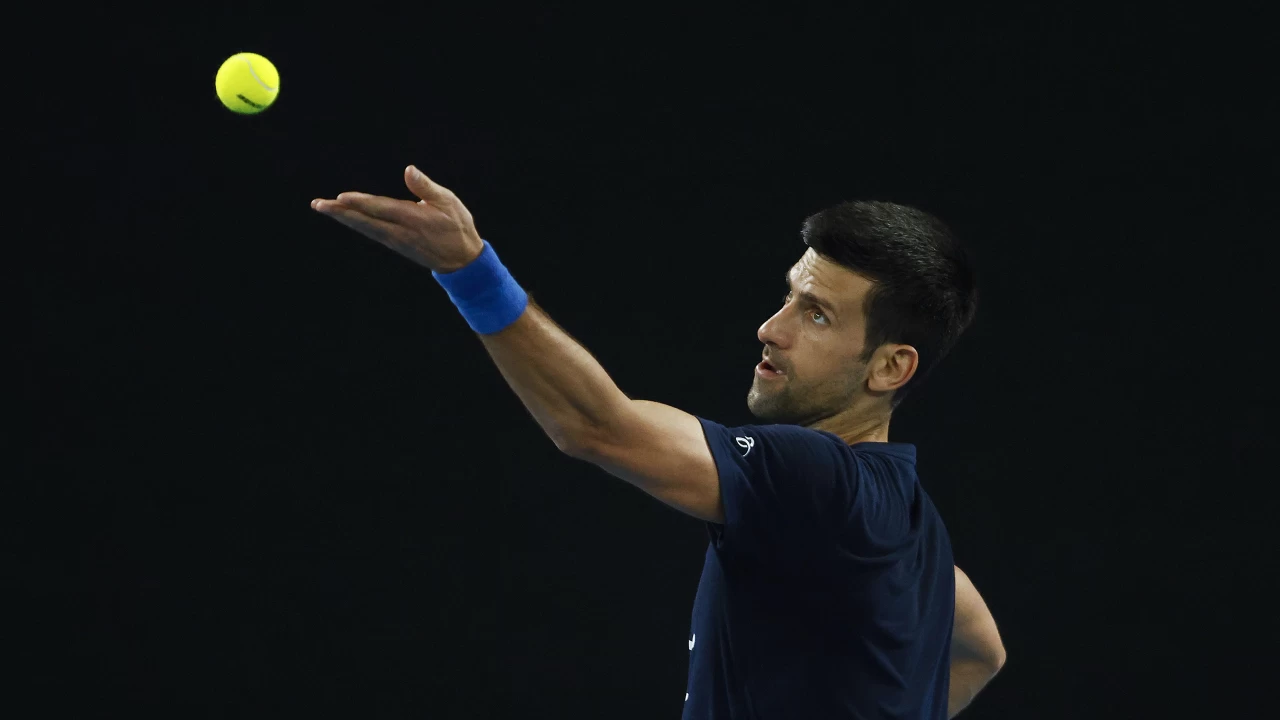 Canberra: The Australian government Friday has cancelled the visa of Novak Djokovic, saying the world's top-ranked tennis player, unvaccinated for COVID-19, may pose a risk to the community.
Tennis star Novak Djokovic faces deportation after Australian government revoked his visa for a second time.
Immigration Minister Alex Hawke used discretionary powers to again cancel Djokovic's visa, after a court quashed an earlier revocation and released him from immigration detention on Monday.
"Today I exercised my power under section 133C(3) of the Migration Act to cancel the visa held by Mr Novak Djokovic on health and good order grounds, on the basis that it was in the public interest to do so," Hawke said in a statement.
The government "is firmly committed to protecting Australia's borders, particularly in relation to the COVID-19 pandemic".
He said he had "carefully considered" information from Djokovic, the Department of Home Affairs and the Australian Border Force.
Under the section of the Migration Act which the minister used to exercise his power to cancel the visa, Djokovic would not be able to secure a visa to come to Australia for three years, except in compelling circumstances that affect Australia's interest.
Djokovic's lawyers are expected to appeal the cancellation in the Federal Circuit and Family Court as they successfully did after the first cancellation.
His exemption from a COVID-19 vaccination requirement to compete was approved by the Victoria state government and Tennis Australia, the tournament organiser. That apparently allowed him to receive a visa to travel.
But the Australian Border Force rejected the exemption and canceled his visa upon arrival in Melbourne.
He spent four nights in hotel detention before a judge on Monday overturned that decision.
On Thursday, Djokovic was been included in the Australian Open official draw despite the uncertainty over his visa status.
Djokovic also admitted knowing he had tested positive for COVID-19 when he attended a newspaper interview and photoshoot at his tennis centre in Serbia last month, admitting he made an "error of judgement" and should have immediately gone into isolation.
The decision to award him a medical exemption to travel to Melbourne to defend his Australian Open title prompted an outcry on social media and criticism from other sportspeople, medical professionals and politicians.
Australian Open organisers said that Djokovic applied for a medical exemption "which was granted following a rigorous review process involving two separate independent panels of medical experts".
However, following the announcement, former Australian Rules player Kevin Bartlett tweeted that Australians "have been taken for fools".
Another former player, Corey McKernan, tweeted: "People with loved ones who are dying/some needing urgent treatment cannot get into their own states. You tell people they can't go to Coles or a cafe without being vaxxed but if you're world number one you get a pass?"
Many Australians, and particularly those in Melbourne which hosts the tournament, have been subjected to a series of lengthy lockdowns over the past two years.
SOURCE: AL JAZEERA
10 members of PCB staff members test positive for coronavirus
The cricket board has already administered the booster dose of the coronavirus vaccine to its staff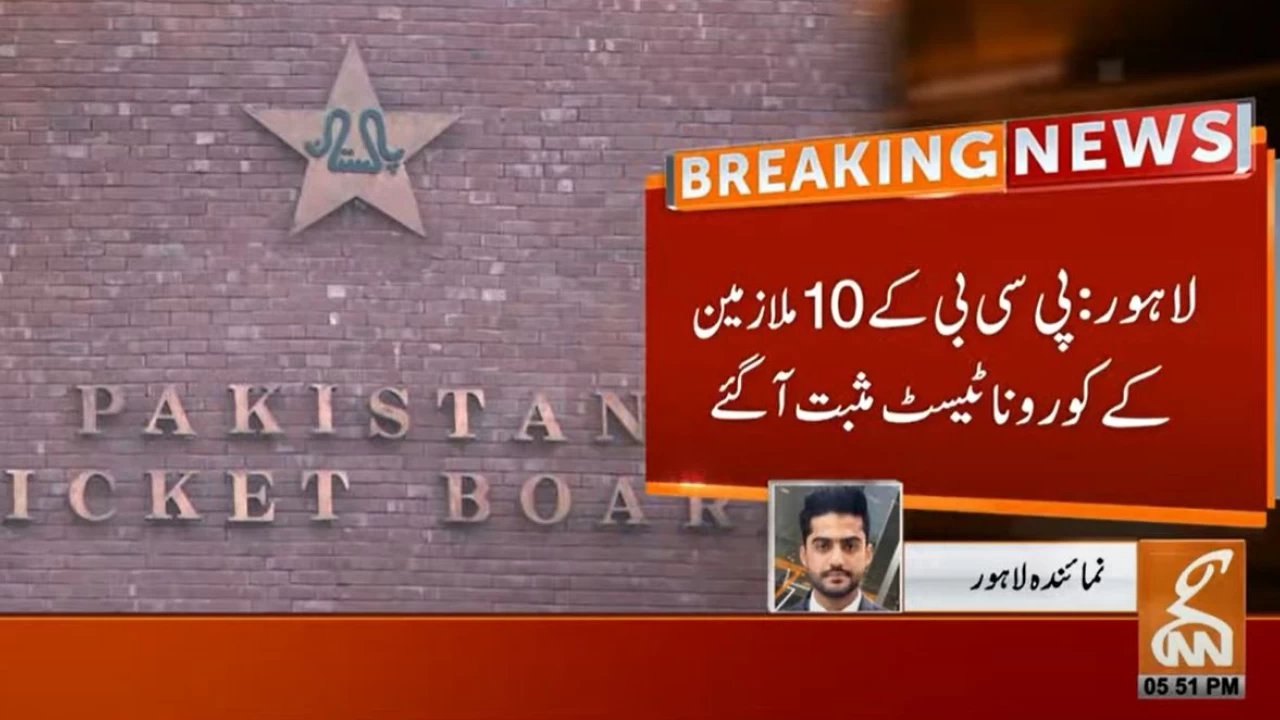 Lahore: The Pakistan Cricket Board (PCB) on Monday has confirmed 10 positive cases of COVID-19 among its staff members.
According to an official statement released by the board in this regard, five members of the PCB staff, while five ground employees have tested positive for the virus.
The infected members have been isolated after their tests came positive, the board said in the statement, adding that the tests were conducted last week.
It is pertinent to mention here that the cricket board has already administered the booster dose of the coronavirus vaccine to its staff.
The PCB has said that all coronavirus standard operating procedures (SOPs) will be followed and all meetings will be virtual, while the staff will strictly abide by the protocols.
Job market recovery likely to slow in 2022 due to new Covid variants: ILO
There would be an even bigger deficit in working hours in 2022 than it previously estimated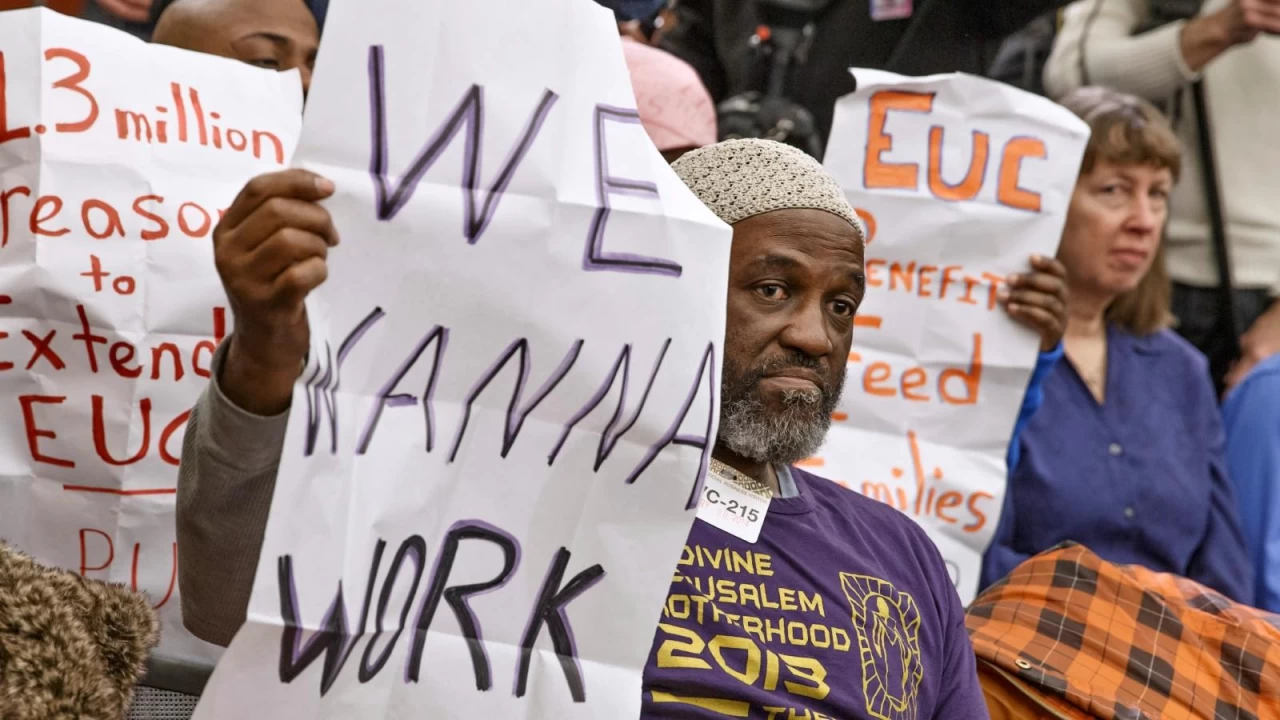 London: The United Nations' International Labour Organization has warned that job market recovery from the Covid-19 pandemic looks set to slow in 2022.
In its 2022 World Employment and Social Outlook trends report, published Monday, the ILO forecast that the number of hours worked globally in 2022 would be 1.8% lower than in the fourth quarter of 2019, just before the onset of the pandemic.
The ILO forecast that there would be an even bigger deficit in working hours in 2022 than it previously estimated. It projected that the fall in global working hours this year would now be the equivalent of losing 52 million full-time jobs, nearly double the 26 million it previously forecast in May 2021.
Guy Ryder, ILO director-general, said in a press briefing ahead of the release of the report on Monday that this "downside readjustment is quite considerable."
Ryder said that there were a number of reasons behind the expected slowdown in the labor market recovery, including the spread of new Covid variants, such as delta and omicron.
The ILO expected the labor market recovery to remain weak through 2023.
Ryder said that the far-reaching changes to economic and social behavior brought on by the Covid crisis had reduced the demand for, and the supply of, labor. He said that the ILO expected this trend to continue for "as long as the pandemic itself remains uncontrolled."
The ILO estimated that global unemployment is expected to reach 207 million in 2022, versus 186 million reported in 2019.
Ryder said that to be "sustainable this recovery must be based on the principles of decent work, employment creation, labor rights, social protection and social dialogue."
He referred to the guidance that was offered in the ILO's call-to-action, that was adopted by its 187 member states in June 2021. For example, the ILO suggested that states should provide incentives to employers to retain workers, such as shorter working weeks.
SOURCE: CNBC
PM Imran Khan launches Pakistan's first-ever digital city in Haripur
Pakistan Digital City project will be completed at a cost of Rs1.31 billion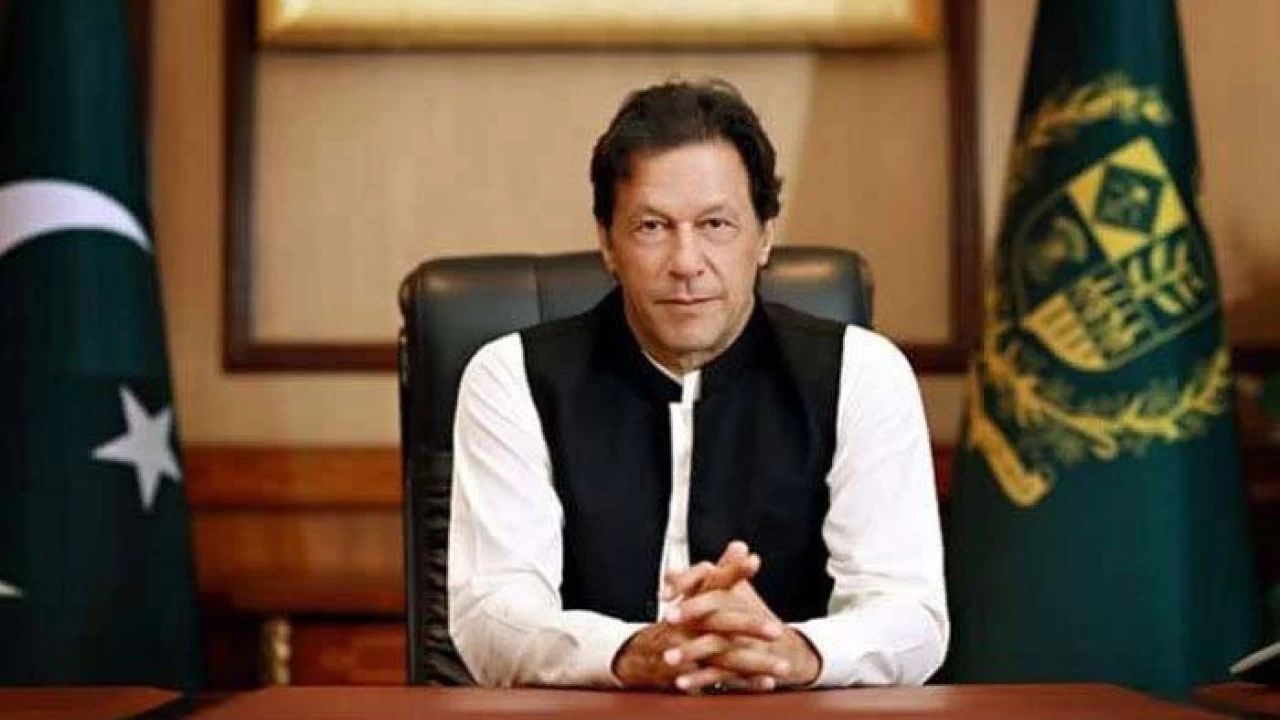 Islamabad: Prime Minister Imran Khan on Monday performed the groundbreaking ceremony of Pakistan Digital City Special Technology Zone project, the country's first such venture, during his visit to Huripur.
The prime minister was accompanied by Khyber Pakhtunkhwa (KP) Chief Minister Mahmood Khan, federal and provincial ministers.
The Pakistan Digital City project will be completed at a cost of Rs1.31 billion and scattered over 86 kanals of land.
Pakistan Digital City Haripur is a flagship project of the Khyber Pakhtunkhwa government being launched to provide all facilities to the IT industry in one place.
The project aims to serve as a state-of-the-art facility to enable collaborations and innovation amongst academia, research, industry and planners from within country and abroad.
It will benefit other allied industries like electronics, software houses, mobile phone industry, technology incubators, and computer industry in the province.
Last month, Prime Minister Imran Khan had inaugurated Lahore Technopolis, a special technology zone, to create jobs and boost Pakistan's tech exports.