Taliban pledge to open all schools for girls after March 21
Taliban say they hope to be able to open all schools for girls across the country after late March.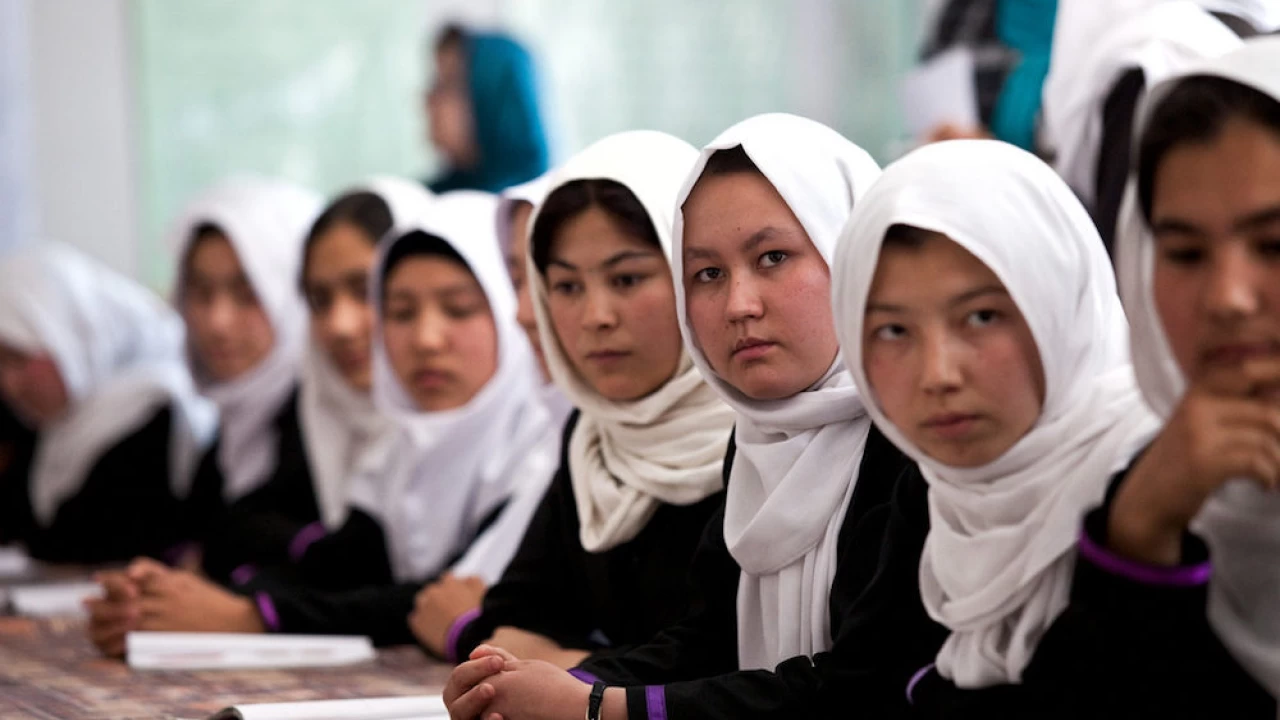 Kabul: Afghanistan s new Taliban rulers say they hope to be able to open all schools for girls across the country after late March, their spokesman told The Associated Press, offering the first timeline for addressing a key demand of the international community.
Since the Taliban takeover in mid-August, girls in most of Afghanistan have not been allowed back to school beyond grade 7. The international community, reluctant to formally recognize a Taliban-run administration, is wary they could impose similar harsh measures as during their previous rule 20 years ago. At the time, women were banned from education, work and public life.
Zabihullah Mujahid, who is also the Taliban s deputy minister of culture and information, said their education departments are looking to open classrooms for all girls and women following the Afghan New Year, which starts on March 21. Afghanistan, like neighbouring Iran, observes the Islamic solar Hijri Shamsi calendar.
Education for girls and women "is a question of capacity," Mujahid said in the interview.
Girls and boys must be completely segregated in schools, he said, adding that the biggest obstacle so far has been finding or building enough dorms, or hostels, where girls could stay while going to school. In heavily populated areas, it is not enough to have separate classrooms for boys and girls — separate school buildings are needed, he said.
"We are not against education," Mujahid stressed, speaking at a Kabul office building with marble floors that once housed Afghan attorney general s offices and which the Taliban have adopted for their culture and information ministry.
The Taliban dictates so far have been erratic, varying from province to province. Girls have not been allowed back to classrooms in state-run schools beyond grade 7, except in about 10 of the country s 34 provinces. In the capital, Kabul, private universities and high schools have continued to operate uninterrupted. Most are small and the classes have always been segregated.
"We are trying to solve these problems by the coming year," so that schools and universities can open, Mujahid said.
The international community has been skeptical of Taliban announcements, saying it will judge them by their actions — even as it scrambles to provide billions of dollars to avert a humanitarian catastrophe that the UN chief this week warned could endanger the lives of millions.
With a breakdown of services and only sporadic electricity in the bitterly cold Afghan winters, most people rely on firewood and coal for heat. Among the hardest hit are some 3 million Afghans who live as refugees within their own country, having fled their homes because of war, drought, poverty or fear of the Taliban.
Earlier this month, the United Nations launched a $5 billion appeal for Afghanistan, the single largest appeal for one country.
Washington has spent $145 billion on reconstruction and development projects in Afghanistan since the 2001 US-led invasion that ousted the Taliban regime. Yet even before the Taliban recaptured the country, the poverty rate was 54 per cent —and a 2018 Gallup poll revealed unprecedented misery among Afghans.
Mujahid appealed for economic cooperation, trade and "stronger diplomatic relations." So far, neither Afghanistan s neighbours nor the United Nations seem ready to grant formal recognition which would help open up the Afghan economy. However, UN Secretary General Antonio Guterres has called for greater economic development, saying it s critical to rapidly inject liquidity into the Afghan economy "and avoid a meltdown that would lead to poverty, hunger and destitution for millions."
The international community has called for a more representative government that includes women as well as ethnic and religious minorities. While all members of the new Taliban Cabinet are men and most are Taliban members, Mujahid said there are exceptions, such as the deputy finance minister and officials in the economics ministry who are holdovers from the previous, US-backed administration.
Mujahid also said 80 per cent of civil servants who have returned to work were employees under the previous administration. Women are working in the health and education sector and at Kabul International Airport in customs and passport control, he added. He did not say if or when women would be allowed to return to work in government ministries.
He also told the AP that most of the new government s revenue will come from customs that the Taliban will collect at border crossings with Iran, Pakistan and the Central Asian nations to the north. Without offering figures, he claimed the Taliban have brought in more revenue in their first four months in power than the previous government in over a year.
He appealed to Afghans who have fled to return to their homeland. Since the takeover, there have been cases of opponents arrested, journalists beaten, rights workers threatened and demonstrations by women dispersed by heavily armed Taliban troops firing in the air.
Mujahid acknowledged incidents of Taliban members harassing Afghan civilians, including humiliating young men and forcibly cutting their hair.
"Such crimes happen, but it is not the policy of our government," he said, adding that those responsible were arrested.
"This is our message. We have no dispute with anyone and we don t want anyone to remain in opposition or away from their country."
SOURCE: AP
The dinosaurs are back in latest adventure 'Jurassic World Dominion'
The film, which begins its global cinema roll-out on June 1, features plenty of stunning visual effects showing the dinosaurs living alongside humans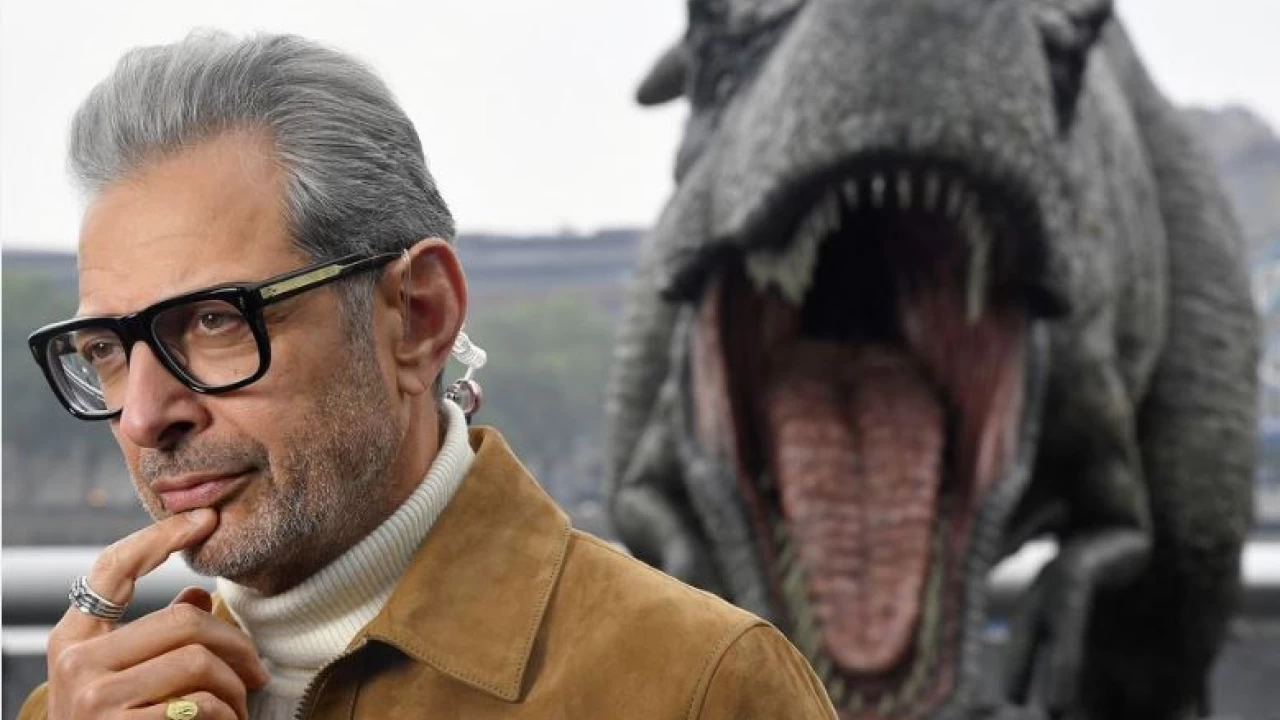 Casts old and new return for more dinosaur misadventures in "Jurassic World Dominion", in a final outing concluding the second trilogy of films in the popular franchise.
The movie is set four years after the destruction of the remote island of Isla Nubar, and dinosaurs roam the entire world, living and hunting among humans.
"Jurassic Park" actors Laura Dern and Sam Neill reprise their roles as paleobotanist Dr Ellie Sattler, now a soil and climate change scientist, and paleontologist Dr Alan Grant, reuniting with their castmate from the 1993 movie Jeff Goldblum, who plays mathematician Dr Ian Malcolm.
The movie sees them join forces with Chris Pratt's animal behaviourist Owen Grady and Bryce Dallas Howard's activist Claire Dearing, who have helmed the more recent "Jurassic World" trilogy of films.
"Both of them (Dern and Neill are) terrific friends... and changed my life for having known them for all these 30 years... We were in a movie that got people's attention and entertained people," Goldblum, who featured in 2018's "Jurassic World: Fallen Kingdom", told Reuters at a London press event for the movie on Friday.
"And now, for the first time, being reunited on screen and getting a chance to work together under these interesting circumstances with this new cast... what a parade and a cobb salad of lucky teammates for me."
The film, which begins its global cinema roll-out on June 1, features plenty of stunning visual effects showing the dinosaurs living alongside humans. Soon enough, threats emerge.
"What I'm so grateful for and why I felt privileged to come back as Dr Ellie Sattler is it has a deeply rooted environmental message as the entire franchise does, because ultimately it's about corporate greed and previous extinction," Dern said.

Howard, whose character was former operations manager at the now closed dinosaur park in the first "Jurassic World" movie, said wrapping up the trilogy which began in 2015 was emotional.
"I cried so much," she said.
"There was some of the actors on my flight home, and they messaged everyone going like, 'Bryce cried the entire 10 hours home.' I'm like, 'I know'."
SOURCE: REUTERS
Forest fire video case: TikToker 'in a fix' as court rejects pre-arrest bail application
Nosheen Saeed alias Dolly had posted a clip of herself walking playfully in a silver ball gown in front of a burning hillside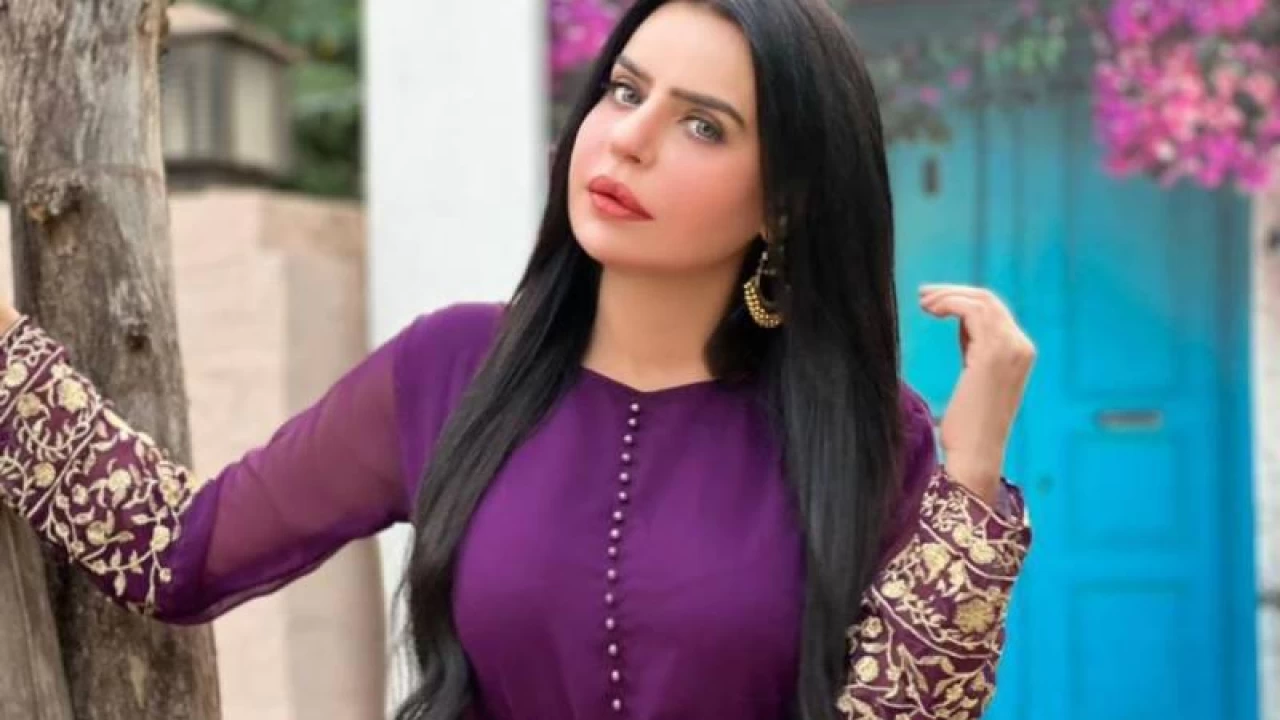 Islamabad: A district and sessions court in Islamabad on Friday rejected the pre-arrest bail application of TikToker Nosheen Saeed alias Dolly in a case related to a forest fire in Margalla Hills.
Dolly, who has more than 11 million followers on TikTok, had posted a clip of herself walking playfully in a silver ball gown in front of a burning hillside, presumably the Margalla Hills in Islamabad, with the caption: "Fire erupts wherever I am."
Her video immediately came under fire on social media as people initially assumed that she had started the blaze herself at a time when a devastating heatwave was underway in Pakistan causing forest fires.
Subsequently, within hours after it was uploaded, the video was taken down from the application.
Later, the TikToker said in a clarification released by an assistant that she did not start the fire and there was "no harm in making videos".
PM Shehbaz announces Rs28 billion relief package for masses
The premier says the nation was dragged into economic swamp by the previous government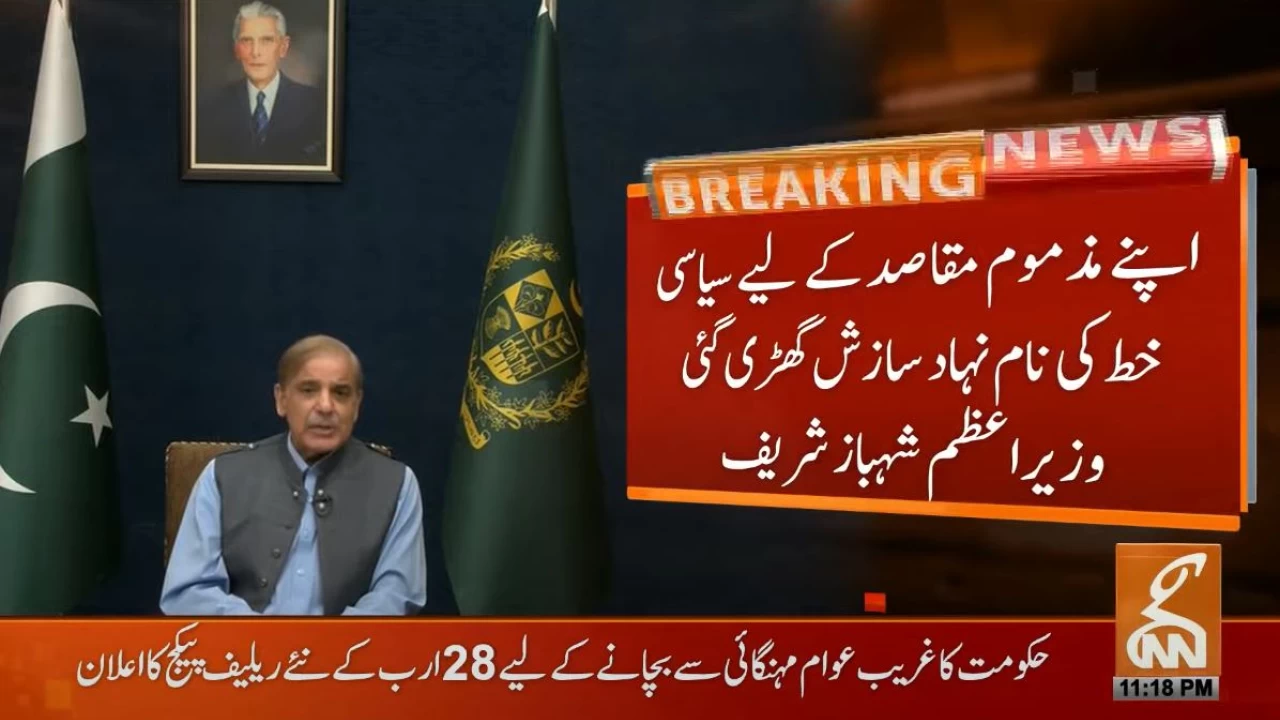 Islamabad: Prime Minister Imran Khan Mian Shehbaz Sharif has announced Rs28 relief package for the people of Pakistan, saying the package will counter rising inflation in the country.
Addressing the nation in a televised address, he said the package would be in addition to the Benazir Income Support Programme, adding the relief package would be included in the annual budget.
The prime minister said the move to increase fuel prices was necessary to avoid Pakistan from facing bankruptcy, adding the previous government neither bought fuel not got the power plants repaired.
He announced Rs2,000 to 14 million poor families across the country, saying these families comprise 85 million people.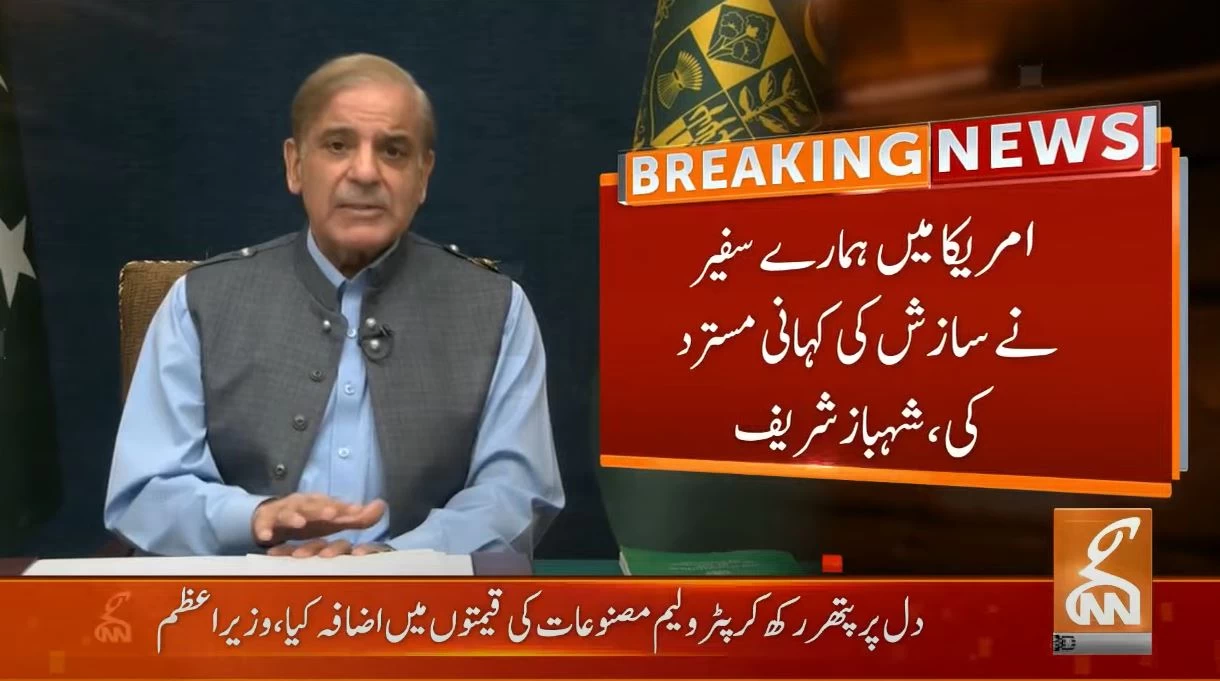 He said the 10-kg floor bag would be available at utility stores in Rs400, adding
Discussing the foreign conspiracy against [PTI government], he said the National Security Committee and the US had termed the news of conspiracy as baseless.
"Even our Ambassadior to the US had rejected the story of conspiracy," the premier said.
PM Shehbaz said a diplomatic cable was used for political means and the nation was fed with lies despite the National Security Committee (NSC) and the ambassador to the United States both rubbishing the "foreign conspiracy" claims touted by ex-premier Imran Khan.
PM Shehbaz said if Khan thinks his "ego" is bigger than the state, then it is his misconception as Pakistan will function in line with the Constitution and not upon following the direction of one person.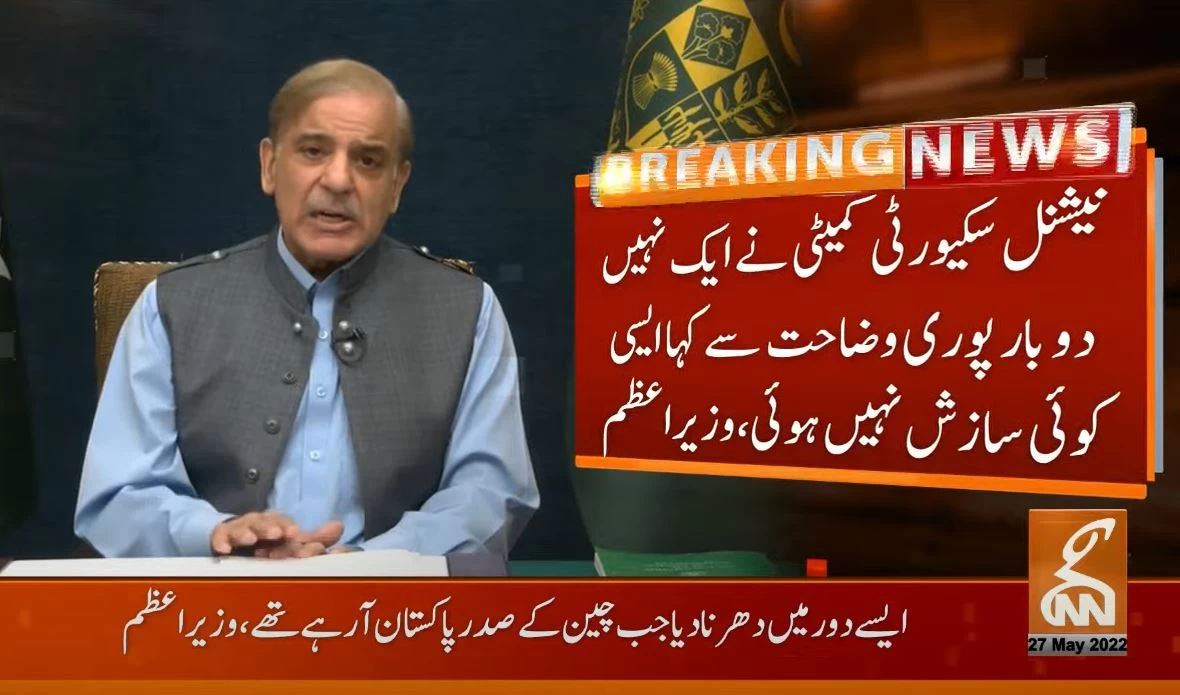 Reminding the PTI government of its tenure, PM Shehbaz said it was Khan that struck a deal with the International Monetary Fund (IMF), not the current government.
He said that over the last four years, Pakistan incurred more than $20,000 billion worth of debt, which was more than 80% of the total loans taken during the history of the country.
The prime minister said the incumbent government was ready to take tough decisions for moving the country towards progress in a bid to end the politics of "incompetency and corruption".
He added that when the new government came into power, inflation was skyrocketing, industries were shutting down, and the US dollar — which was at Rs115 — had reached Rs189.