North Korea fires two suspected ballistic missiles: S. Korea  
The projectiles were, reportedly, fired from an airport in North Korea's capital city of Pyongyang.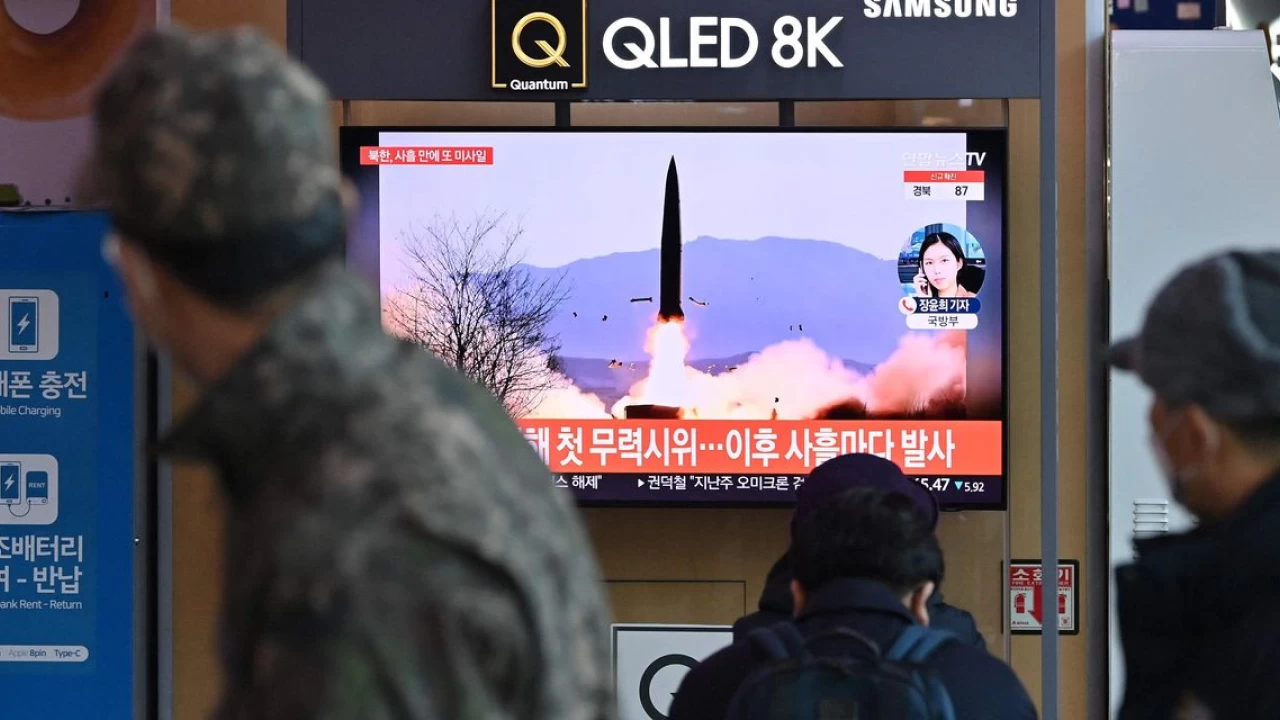 Seoul: North Korea fired two suspected short-range ballistic missiles (SRBM) Monday—the fourth test this month to demonstrate its expanding missile arsenal, South Korea's military reported.
The projectiles were, reportedly, fired from an airport in North Korea's capital city of Pyongyang.
Japan also reported the launch, with chief cabinet secretary Hirokazu Matsuno condemning it as a threat to peace and security.
In less than two weeks, nuclear-armed North Korea has conducted three other missile tests, an unusually rapid series of launches. It said two of them involved single "hypersonic missiles" capable of high speed and manoeuvring after launch, while a test on Friday involved a pair of short-range ballistic missiles fired from train cars.
Monday's launch appeared to involve two SRBMs fired east from Sunan Airfield in Pyongyang, South Korea's Joint Chiefs of Staff (JCS) said in a statement.
North Korea used the airport to test fire the Hwasong-12 intermediate-range ballistic missile (IRBM) in 2017, with leader Kim Jong Un in attendance.
As per reports, the missiles travelled about 380 km (236 miles) to a maximum altitude of 42 km (26 miles).
Japanese Defence Minister Nobuo Kishi said the missiles appeared to have landed in the ocean near North Korea's east coast.
The U.S. military's Indo-Pacific Command said it assessed that the launch did not pose an immediate threat to the United States or its allies, but "these missile launches highlight the destabilising impact of North Korea's illicit weapons programme".
The pace of testing and the different launch sites suggests that North Korea has enough missiles to feel comfortable expending them on tests, training, and demonstrations, and helps reinforce its deterrent credibility by emphasizing the volume of its missile force, said Mason Richey, a professor at Hankuk University of Foreign Studies in Seoul.
North Korea has not tested its longest-range intercontinental ballistic missiles (ICBMs) or nuclear weapons since 2017, but after denuclearisation talks stalled in 2019, it began unveiling and testing a range of new SRBM designs.
Many of the latest SRBMs, including the hypersonic missiles, appear designed to evade missile defences. North Korea has also vowed to pursue tactical nuclear weapons, which could allow it to deploy nuclear warheads on SRBMs.
"Every tactical missile launch flaunts how little sanctions have constrained the Kim regime, and how the U.S. ... has failed to make North Korea pay a sufficient cost for short-range missile programme development," Richey said.
'Isolating and Stifling'
The latest launches have drawn both condemnation and an appeal for dialogue from a U.S. administration that has imposed new sanctions over North Korean missile launches and is pushing for more.
U.S. President Joe Biden's administration imposed its first new sanctions on Pyongyang on Wednesday, and called on the U.N. Security Council to blacklist several North Korean individuals and entities. It also repeated calls for North Korea to return to talks aimed at reducing tension and persuading it to surrender its arsenal of nuclear weapons and ballistic missiles.
North Korea has defended the missile tests as its sovereign right to self-defence and accused the United States of intentionally intensifying confrontation with new sanctions.
In a statement before Friday's missile tests, the North Korean foreign ministry said that although the United States might talk of diplomacy and dialogue, its actions showed it was still engrossed in its policy of "isolating and stifling" North Korea.
South Korea's national security council held an emergency meeting after Monday's test, with members stressing that "above all else, it is essential to start dialogue as soon as possible in order for the situation on the Korean Peninsula to not become more strained and to restore stability", the presidential Blue House said in a statement.
The launches came as North Korea, more isolated than ever under self-imposed border closures aimed at preventing a COVID-19 pandemic, appeared to be preparing to open at least some trade across its land border with China.
Chinese brokers said they expect the resumption of regular trade with North Korea soon after a North Korean train pulled into a Chinese border town on Sunday in the first such crossing since anti-coronavirus lockdowns began in 2020.
Zhao Tong, a Beijing-based nuclear policy expert at the Carnegie Endowment for International Peace, said North Korea had few reasons to hold back its missile development.
Leader Kim appeared to have little hope of a breakthrough with the United States, and China's sympathy for North Korea and antipathy towards the United States could encourage North Korea to think that China was unlikely to support any effort by the international community to censure it for the tests, he added.
"North Korea may think this is a safe time to advance its missile development," Zhao said.
Last week, China criticised the new U.S. sanctions but also called on all sides to act prudently and engage in dialogue to reduce tensions.
China says it enforces existing international sanctions on North Korea, but has joined with Russia to urge the U.N. Security Council to ease the measures, saying they hurt the civilian population.
SOURCE: REUTERS
US to enhance military presence in Europe as NATO bolsters its eastern side
NATO leaders agreed to move towards putting more than 300,000 troops at higher readiness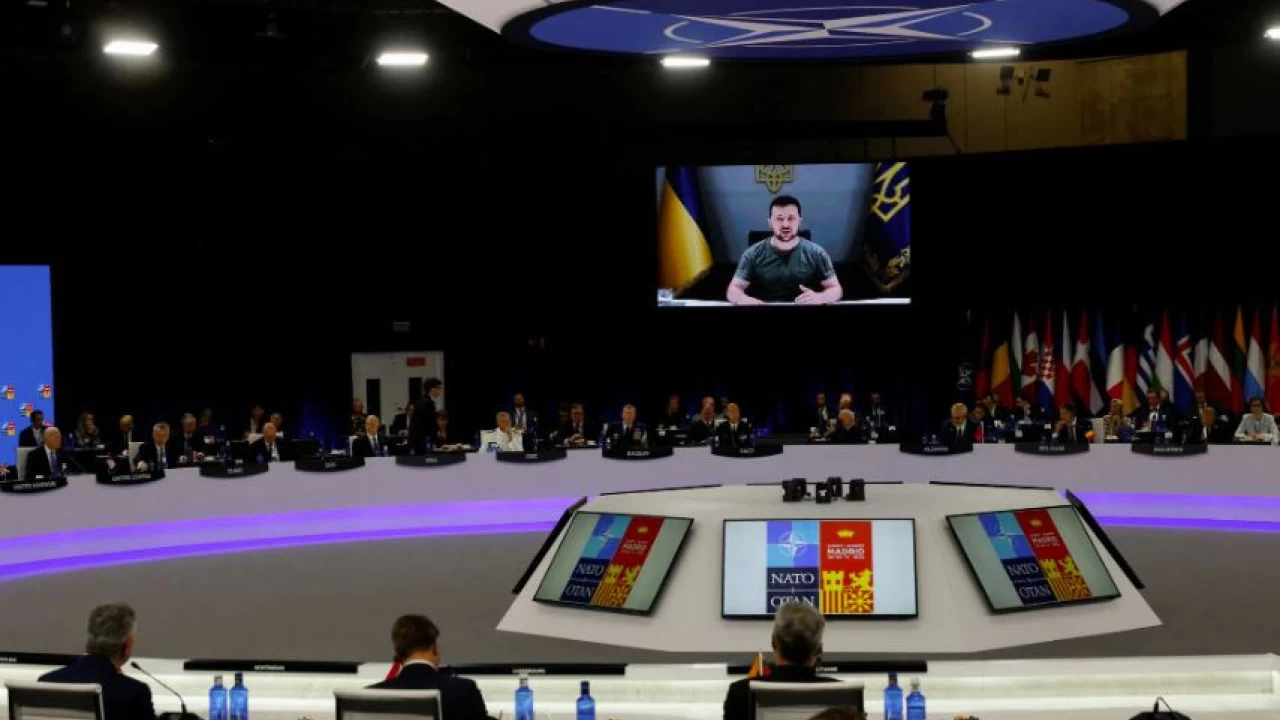 US President Joe Biden pledged more American troops, warplanes and warships for Europe on Wednesday as NATO agreed the biggest strengthening of its deterrents since the Cold War in response to Russia's invasion of Ukraine.
Biden's commitment at the Madrid summit "to defend every inch of allied territory" came as the U.S.-led military alliance also set in motion a new plan to reinforce the Baltic states and Poland against any future Russian attack.
With more German, British and other allied troops to be on alert to deploy eastward, the United States is also adding to the 100,000 personnel already in Europe by sending more warships to Spain, planes to Britain, pre-positioned weapons to the Baltics and more soldiers to Romania.
"We mean it when we say an attack against one is an attack against all," Biden said. read more
However, Italian Prime Minister Mario Draghi played down a threat of a near-term armed confrontation between NATO and Russia. "There is no risk of a military escalation. We must be ready, but there is no risk," he said.
The Baltics originally sought permanent NATO bases and as much as a tenfold increase to NATO's troop presence from around 5,000 multinational soldiers prior to the Ukraine invasion, as well as adding air and maritime defences.
What NATO agreed on Wednesday falls short of that, but it means more allied troops in Estonia, Latvia and Lithuania, more equipment, weapons and ammunition sent to the region, and setting up a system of rapid reinforcements.
NATO leaders agreed to move towards putting more than 300,000 troops at higher readiness.
In the past, the alliance relied on far fewer troops - some 40,000 - to be first in line to respond to any Russian attack or other crises.
"President (Vladimir) Putin's war against Ukraine has shattered peace in Europe and has created the biggest security crisis in Europe since the Second World War," NATO Secretary-General Jens Stoltenberg told a news conference. "NATO has responded with strength and unity."
The United States will also create a new permanent army headquarters in Poland, which was immediately welcomed by Polish president Andrzej Duda, as Warsaw long sought a permanent U.S. military base on its soil. "It is a fact that strengthens our safety a lot ... in the difficult situation which we are in," Duda said. read more
As NATO also agreed a long-term military and financial aid package for Ukraine, Ukrainian refugees gathered in central Madrid to call for more arms for their nation, which is now facing a war of attrition against superior Russian artillery in the east of the country.
Ukrainian student Kateryna Darchyk, 20, told Reuters: "We ask for NATO to give us weapons because we have soldiers, we have people ready to fight for Ukraine, men and women who are ready to protect their country."
END OF NORDIC NEUTRALITY
In addition, NATO's 30 leaders invited Finland and Sweden into the alliance, a decision that once ratified would end decades of Nordic neutrality by putting the two countries under the United States' nuclear umbrella. read more
"The significance of this really can't be overstated," Britain's Prime Minister Boris Johnson told reporters. "We're seeing the expansion of the alliance, which is exactly the opposite of what Putin wanted. He wanted less NATO, he's getting more."
That was made possible after Turkey dropped its veto against the two countries' progress to membership following four hours of talks on Tuesday evening in Madrid, ending weeks of drama that threatened allied unity.
As part of the deal, Sweden and Finland agreed not to support Kurdish militant groups.
Turkish President Tayyip Erdogan had threatened to block their bids over Ankara's accusations the two countries supported a Kurdish militia in northern Syria. Turkey views the militia as an extension of the outlawed Kurdistan Workers Party (PKK) which is also deemed a terrorist group by the United States and the European Union.
Both Finland, which has a 1,300 km (810 mile) border with Russia, and Sweden, home of the founder of the Nobel Peace Prize, are now set to bring well-trained militaries into the alliance, possibly giving NATO Baltic Sea superiority.
"We are not yet covered by NATO's Article 5," Finland's Foreign Minister Pekka Haavisto told Reuters, referring to NATO's collective defence clause. "Our aim is that period should be as short as possible," he said.
SOURCE: REUTERS
There's need to prioritize inflation fight over growth: global central bank chiefs
ECB President Christine Lagarde says the low inflation of the pre-pandemic era would not return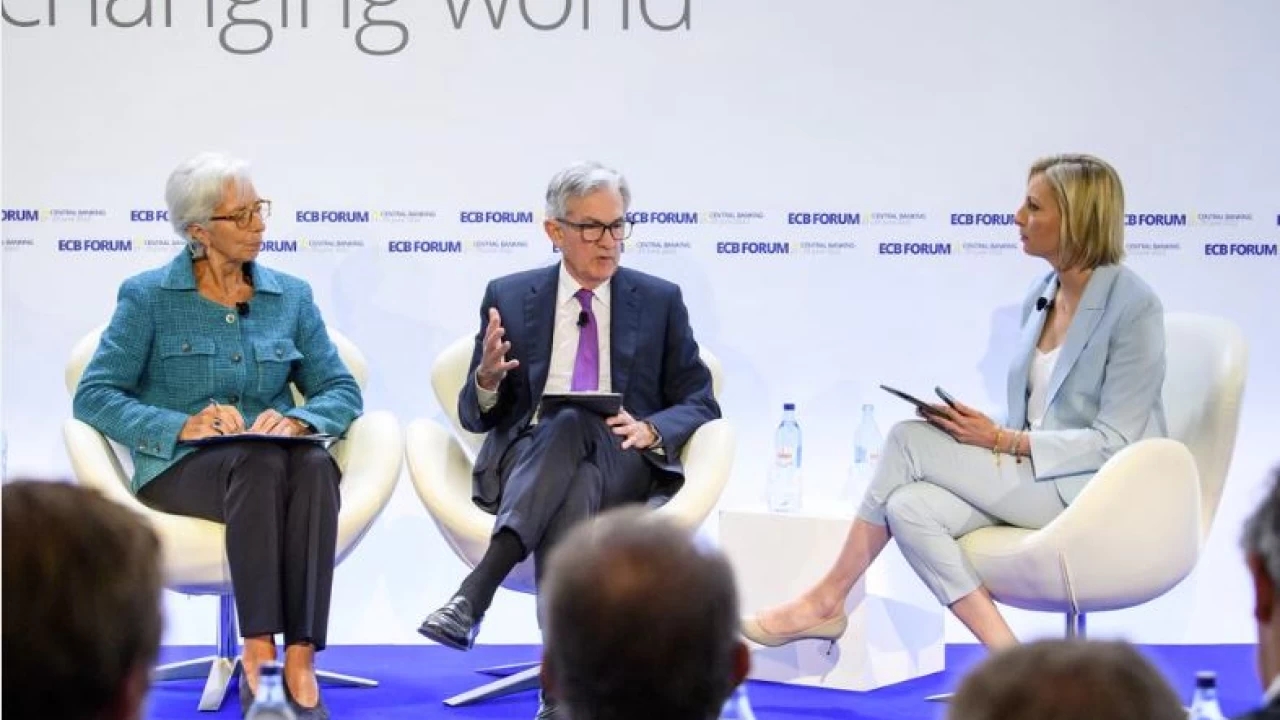 Bringing down high inflation around the world will be painful and could even crash growth but must be done quickly to prevent rapid price growth from becoming entrenched, the world's top central bank chiefs said on Wednesday.
Inflation is breaking multi-decade highs around the world as soaring energy prices, post-pandemic supply chain bottlenecks and in some cases red-hot labour markets are pushing up the cost of everything, and threatening to set off a hard-to-break wage-price spiral.
"The process is highly likely to involve some pain but the worst pain would be from failing to address this high inflation and allowing it to become persistent," U.S. Federal Reserve Chair Jerome Powell said at the European Central Bank's annual conference in Sintra, Portugal.
Echoing Powell's words, ECB President Christine Lagarde said the low inflation of the pre-pandemic era would not return and that the ECB, which has persistently underestimated price growth, had to act now because price growth was likely to remain above the 2% target for years to come.
RISKS
Engineering policy tightening to avoid a recession in the United States is certainly possible, Powell said, adding that the pathway was narrow and there were no guarantees of success.
"Is there a risk that we would go too far? Certainly there's a risk, but I wouldn't agree that it's the biggest risk to the economy," he said. "The bigger mistake to make, let's put it that way, would be to fail to restore price stability."
Augustin Carstens, the General Manager at the Bank for International Settlements, an umbrella group of central banks, said policymakers had taken the first step in recognising they had a problem. Now their job was to tighten policy, as risks were mounting.
"They should try to... prevent the full transition from a low inflation environment to a high inflation environment where this high inflation gets entrenched," Carstens told the ECB gathering. "You need to prevent this vicious cycle from kicking in."
The ECB has already flagged rate hikes in both July and September while the Fed increased rates by 0.75 percentage points in June and may opt for a similar move in July.
The Bank of England raised rates by 25 basis points to 1.25% this month - its fifth successive move -and said it would act "more forcefully" in the future if it saw a greater persistence of inflation.
"There will be circumstances in which we will have to do more," BoE Governor Andrew Bailey told the conference. "We're not there yet in terms of the next meeting. We're still a month away, but that's on the table."
"But you shouldn't assume it's the only thing on the table," he said, referring to another 25 basis point hike.
However, Bailey also warned that the British economy was now clearly at a turning point and starting to slow.
SOURCE: REUTERS
President lauds services of armed forces of Pakistan
They are real defenders of the motherland.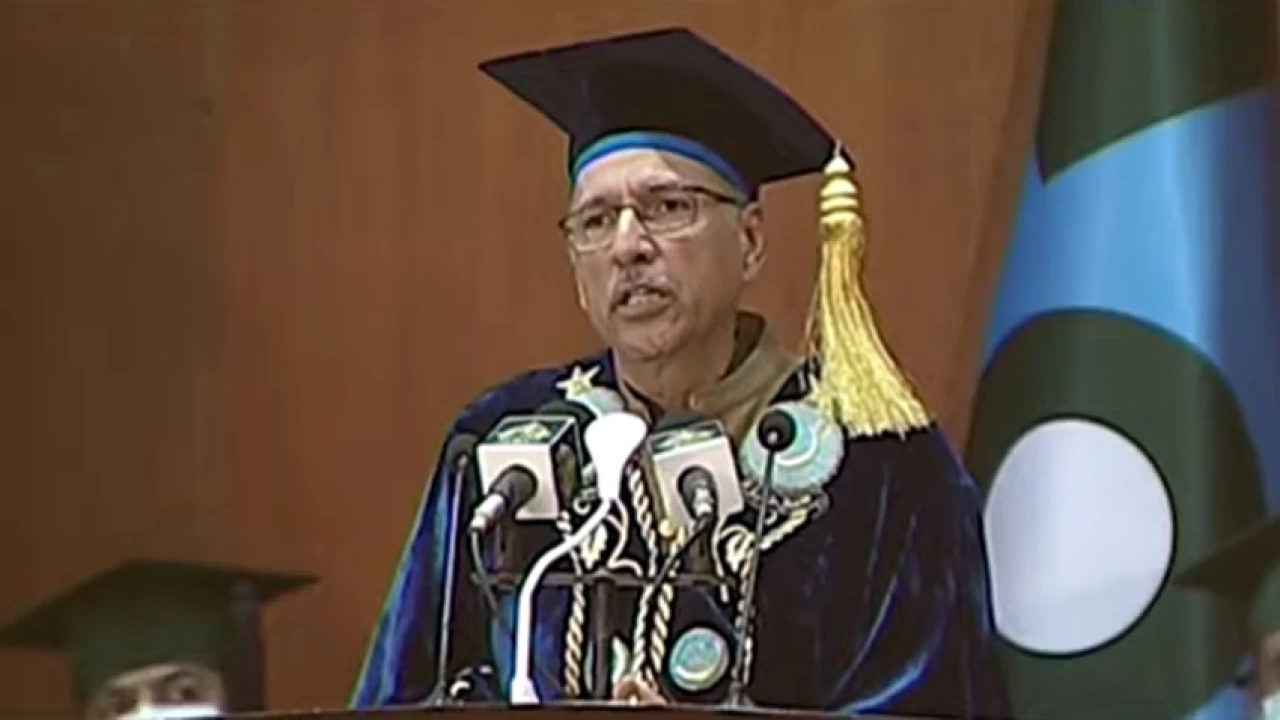 Islamabad: President Dr. Arif Alvi has called for creating skilled human resources to compete with world in various sectors of life.
He was addressing the graduation ceremony of 35th Air War Course at Pakistan Air Force Air War College Faisal in Karachi on Wednesday.
Dr Arif Alvi said that targets of development could only be achieved today by fully mobilizing human resources and adopting technological advancements and modern methods.
The President lauded the services of the armed forces of Pakistan and said that they are real defenders of the motherland.
As per reports, 70 officers of all the three armed forces of Pakistan and friendly country passed out— 35 from Pakistan Air Force, ten from Pakistan Army and seven from Pakistan Navy.
Participants from Bangladesh, Sri Lanka, Indonesia, Malaysia, Jordon, Yemen, Saudi Arabia, Nigeria, and Iraq were also part of the course.