North Korea fires two suspected ballistic missiles: S. Korea  
The projectiles were, reportedly, fired from an airport in North Korea's capital city of Pyongyang.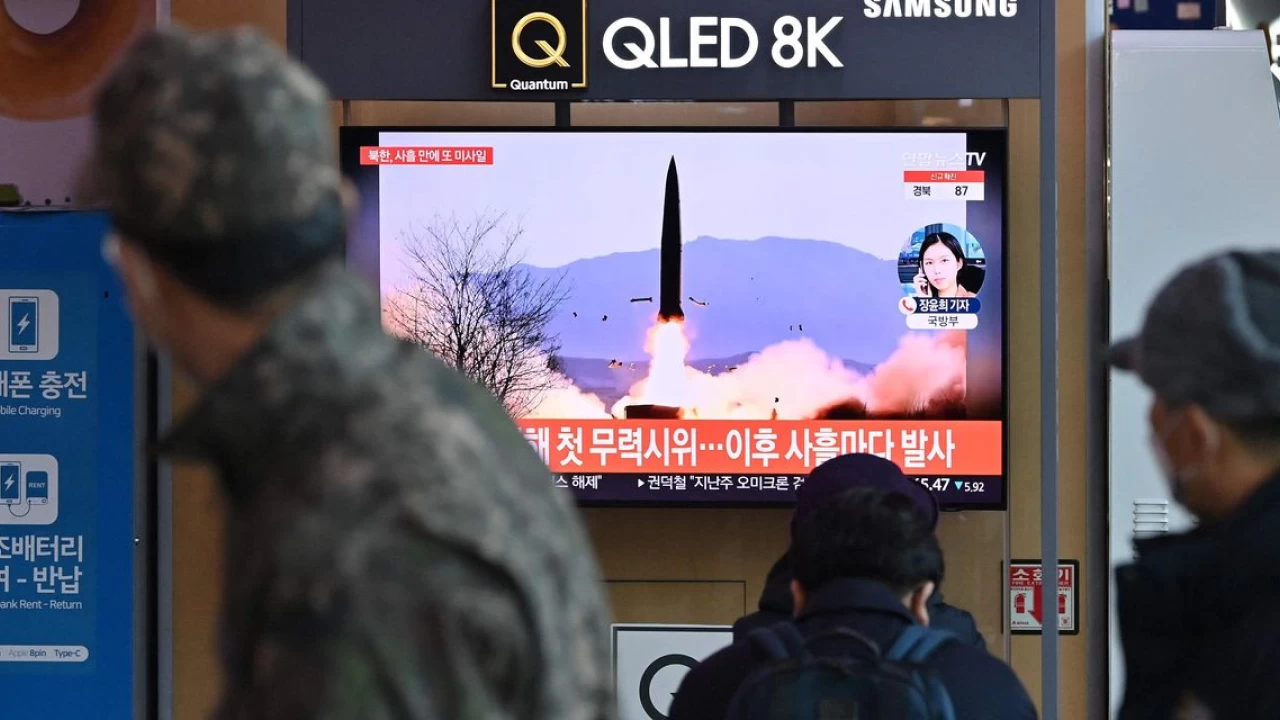 Seoul: North Korea fired two suspected short-range ballistic missiles (SRBM) Monday—the fourth test this month to demonstrate its expanding missile arsenal, South Korea's military reported.
The projectiles were, reportedly, fired from an airport in North Korea's capital city of Pyongyang.
Japan also reported the launch, with chief cabinet secretary Hirokazu Matsuno condemning it as a threat to peace and security.
In less than two weeks, nuclear-armed North Korea has conducted three other missile tests, an unusually rapid series of launches. It said two of them involved single "hypersonic missiles" capable of high speed and manoeuvring after launch, while a test on Friday involved a pair of short-range ballistic missiles fired from train cars.
Monday's launch appeared to involve two SRBMs fired east from Sunan Airfield in Pyongyang, South Korea's Joint Chiefs of Staff (JCS) said in a statement.
North Korea used the airport to test fire the Hwasong-12 intermediate-range ballistic missile (IRBM) in 2017, with leader Kim Jong Un in attendance.
As per reports, the missiles travelled about 380 km (236 miles) to a maximum altitude of 42 km (26 miles).
Japanese Defence Minister Nobuo Kishi said the missiles appeared to have landed in the ocean near North Korea's east coast.
The U.S. military's Indo-Pacific Command said it assessed that the launch did not pose an immediate threat to the United States or its allies, but "these missile launches highlight the destabilising impact of North Korea's illicit weapons programme".
The pace of testing and the different launch sites suggests that North Korea has enough missiles to feel comfortable expending them on tests, training, and demonstrations, and helps reinforce its deterrent credibility by emphasizing the volume of its missile force, said Mason Richey, a professor at Hankuk University of Foreign Studies in Seoul.
North Korea has not tested its longest-range intercontinental ballistic missiles (ICBMs) or nuclear weapons since 2017, but after denuclearisation talks stalled in 2019, it began unveiling and testing a range of new SRBM designs.
Many of the latest SRBMs, including the hypersonic missiles, appear designed to evade missile defences. North Korea has also vowed to pursue tactical nuclear weapons, which could allow it to deploy nuclear warheads on SRBMs.
"Every tactical missile launch flaunts how little sanctions have constrained the Kim regime, and how the U.S. ... has failed to make North Korea pay a sufficient cost for short-range missile programme development," Richey said.
'Isolating and Stifling'
The latest launches have drawn both condemnation and an appeal for dialogue from a U.S. administration that has imposed new sanctions over North Korean missile launches and is pushing for more.
U.S. President Joe Biden's administration imposed its first new sanctions on Pyongyang on Wednesday, and called on the U.N. Security Council to blacklist several North Korean individuals and entities. It also repeated calls for North Korea to return to talks aimed at reducing tension and persuading it to surrender its arsenal of nuclear weapons and ballistic missiles.
North Korea has defended the missile tests as its sovereign right to self-defence and accused the United States of intentionally intensifying confrontation with new sanctions.
In a statement before Friday's missile tests, the North Korean foreign ministry said that although the United States might talk of diplomacy and dialogue, its actions showed it was still engrossed in its policy of "isolating and stifling" North Korea.
South Korea's national security council held an emergency meeting after Monday's test, with members stressing that "above all else, it is essential to start dialogue as soon as possible in order for the situation on the Korean Peninsula to not become more strained and to restore stability", the presidential Blue House said in a statement.
The launches came as North Korea, more isolated than ever under self-imposed border closures aimed at preventing a COVID-19 pandemic, appeared to be preparing to open at least some trade across its land border with China.
Chinese brokers said they expect the resumption of regular trade with North Korea soon after a North Korean train pulled into a Chinese border town on Sunday in the first such crossing since anti-coronavirus lockdowns began in 2020.
Zhao Tong, a Beijing-based nuclear policy expert at the Carnegie Endowment for International Peace, said North Korea had few reasons to hold back its missile development.
Leader Kim appeared to have little hope of a breakthrough with the United States, and China's sympathy for North Korea and antipathy towards the United States could encourage North Korea to think that China was unlikely to support any effort by the international community to censure it for the tests, he added.
"North Korea may think this is a safe time to advance its missile development," Zhao said.
Last week, China criticised the new U.S. sanctions but also called on all sides to act prudently and engage in dialogue to reduce tensions.
China says it enforces existing international sanctions on North Korea, but has joined with Russia to urge the U.N. Security Council to ease the measures, saying they hurt the civilian population.
SOURCE: REUTERS
Hot, dry weather expected in most parts of country
Rain-wind/thunderstorm is expected at isolated places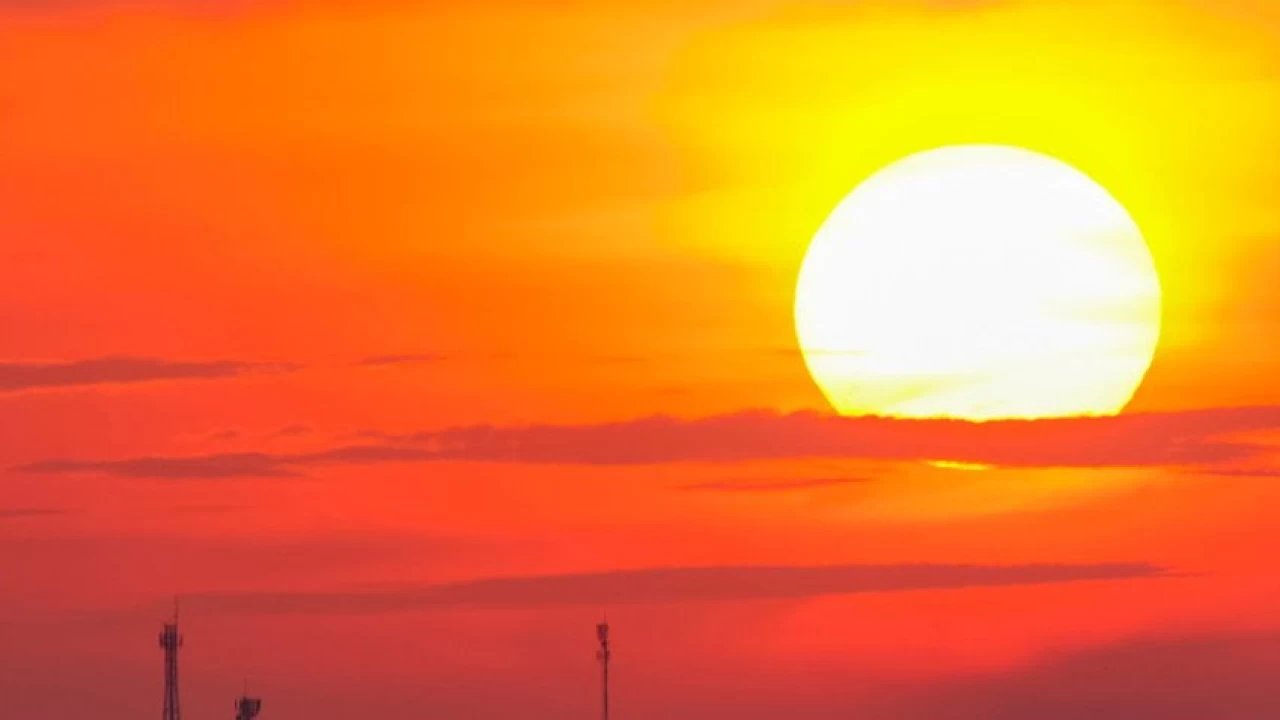 Islamabad: Mainly hot and dry weather is expected in most parts of the country, while very hot in Punjab and upper Sindh during the next twelve hours.
However, rain-wind/thunderstorm is expected at isolated places in Upper Punjab, Upper Khyber-Pakhtunkhwa, Gilgit Baltistan and Kashmir.
Temperature of some major cities recorded this morning:
Islamabad twenty-four degree centigrade, Lahore and Karachi twenty-nine, Peshawar twenty-five, Quetta, Gilgit and Muzaffarabad nineteen and Murree fifteen degree centigrade.
According to Met office forecast for Indian Illegally Occupied Jammu and Kashmir, partly cloudy weather with chances of rain and wind-thunderstorm is expected in Srinagar, Jammu, Leh, Pulwama, Anantnag, Shopian and Baramulla.
Temperature recorded this morning:
Srinagar, Anantnag and Baramulla fourteen, Jammu twenty-three, Leh seven, Pulwama and Shopian thirteen degree centigrade.
Balochistan set to hold local government elections tomorrow
Over 2,000 polling stations declared extremely sensitive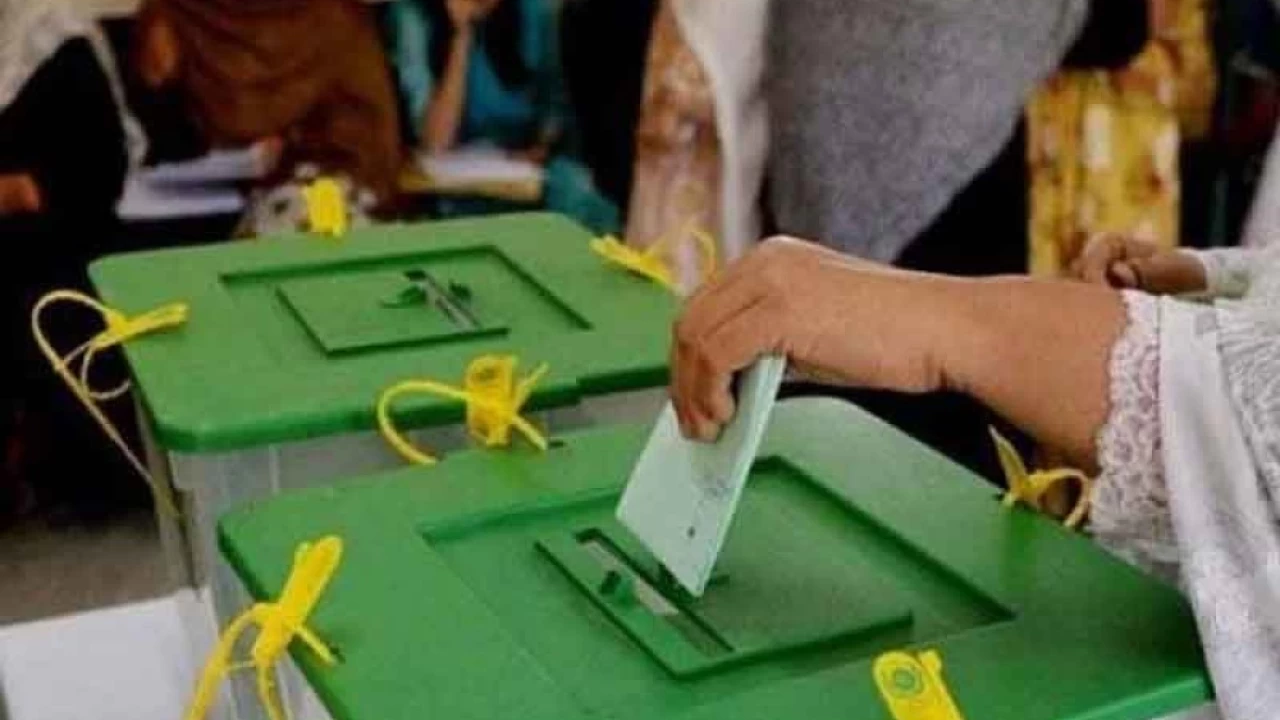 Quetta: Balochistan is all set to hold local government elections in 32 districts on May 29 (Sunday) amid tight security arrangements.
According to details, the Election Commission of Pakistan (ECP) has declared over 2,000 polling stations sensitive and the provincial government has enhanced security to avert any untoward incident during polling.
In Balochistan, a total of 17,774 candidates are contesting the LG elections. Chief Minister Balochistan, Mir Quddus Bizenjo ordered the release of Rs600 million to meet the expenses of the elections including logistics expenditures of the election staff and law enforcement agencies.
According to Provincial Election Commission, the total number of registered voters in the 32 districts is 3,552,398 with over 2,000,000 male voters and 1,546,124 female voters.
The ECP has set up 13,533 polling booths in 5,624 polling stations across 32 districts. Election results will be announced on June 2.
The voters will exercise their votes for seven Municipal Corporations, 49 Municipal Committees, and 838 Union Councils in these districts. There are 6,259 wards including 5,345 rural and 914 urban.
On the other hand, a special security plan was made to ensure peaceful and smooth polling.
Besides, 45,438 security personnel — including members of the police, Levies, Anti-Terrorist Force and Frontier Corps (FC) — will be deployed in and around polling stations. Army troops along with FC personnel would be deployed at all tentative polling stations.
Pakistani 'Joyland' wins Cannes 'Queer Palm' award
It is the first-ever Pakistani competitive entry at the Cannes festival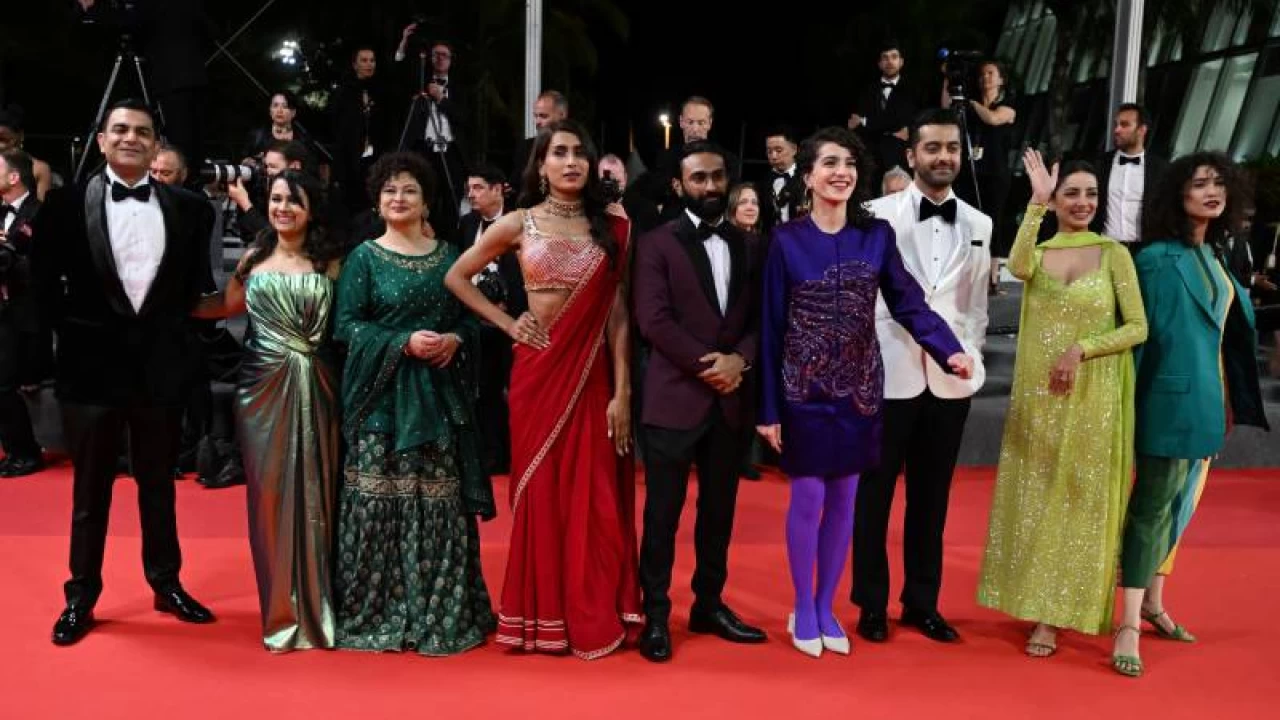 Cannes: A Pakistani movie featuring a daring portrait of a transgender dancer in the Muslim country on Friday won the Cannes "Queer Palm" prize for best LGBT, "queer" or feminist-themed movie, the jury head told AFP.
"Joyland" by director Saim Sadiq, a tale of the sexual revolution, tells the story of the youngest son in a patriarchal family who is expected to produce a baby boy with his wife.
He instead joins an erotic dance theatre and falls for the troupe's director, a trans woman.
It is the first-ever Pakistani competitive entry at the Cannes festival and on Friday also won the Jury Prize in the "Un Certain Regard" competition, a segment focusing on young, innovative cinema talent.
"It's a very powerful film, that represents everything that we stand for," "Queer Palm" jury head, French director Catherine Corsini, told AFP.
- 'Blown away' -
Corsini herself took the award last year with "La Fracture", which features a lesbian couple's relationship against the backdrop of the "Yellow Vest" movement in France.
"'Joyland' will echo across the world," Corsini said. "It has strong characters who are both complex and real. Nothing is distorted. We were blown away by this film."
The "Queer Palm" has been won by big-name directors in the past and attracted top talent to its juries, but has no official place at the world's top film festival.
Awards for films with lesbian, gay, bisexual, transgender, and queer content are already an integral part of other major movie gatherings, including Berlin which has handed out its "Teddy Award" since 1987, and made it part of its official programme.
Not so at Cannes, where the festival's leadership will not even allow the "Queer Palm" -- which has been running for a decade -- to set up shop in its main building, the Palais du Festival.
"It makes me sad that the festival is still cold-shouldering the Queer Palm," Corsini said.
Past winners of the prize, created in 2010 by critic Franck Finance-Madureira, include Todd Haynes for "Carol" and Xavier Dolan for "Laurence Anyways".
"Joyland" beat off several other strong entries, including "Close" by Belgian director Lukas Dhont and "Tchaikovsky's Wife" by Kirill Serebrennikov, both hot contenders for the Cannes Festival's top Palme d'Or award which will be announced on Saturday.
"Joyland" left Cannes audiences slack-jawed and admiring and got a standing ovation from the opening night's crowd.
- 'Very schizophrenic' -
Part of the surprise stemmed from the discovery by many at Cannes that Pakistan is one of the first nations to have given legal protection against discrimination to transgender people.
In 2009, Pakistan legally recognised a third sex, and in 2018 the first transgender passport was issued.
"Pakistan is very schizophrenic, almost bipolar," director Saim Sadiq told AFP in an interview.
"You get, of course, prejudice and some violence against a particular community on the one hand, but you also get this very progressive law which basically allows everyone to identify their own gender, and also identifies a third gender," he said.
For its short film award, the "Queer Palm" jury picked "Will You Look At Me" by Chinese director Shuli Huang.
The diary-type film, set in the film-maker's hometown, shows a traditional society in which parents care more about their reputation than about their gay children's happiness.
SOURCE: AFP