France to start lifting Covid restrictions from February
'Wearing a face mask and working from home will no longer be necessary'
Paris: France will begin a gradual lifting of Covid restrictions from February 2 amid "encouraging signs" that the wave of infections due to the Omicron variant is ebbing, Prime Minister Jean Castex said Thursday.
Even though authorities registered a record 464,769 new daily cases on Tuesday, Castex said the implementation of a "vaccine pass" starting Monday to enter restaurants, cinemas and other public venues would allow an easing of tighter rules imposed since December.
In a first step, the audience capacity limits for concert halls, sporting matches and other events -- 2,000 people indoors, and 5,000 outdoors -- will be ended from February 2.
Working from home will also no longer be mandatory for eligible employees, and face masks will not be required outside, Castex told a press conference alongside Health Minister Olivier Veran.
"We are a bit more confident in saying we can relax some of these constraints and let people return to life as normal as possible," Veran said.
Previously, the health pass could also be obtained with a recent negative Covid test, a possibility the government ended in its bid to convince more people to get Covid jabs -- Castex said 93 percent of French adults now had at least one dose.
"Since the announcement of the vaccine pass, one million French people have gotten vaccinated. That's good, but it's not enough," he said, adding that booster shots would be extended to children aged 12 to 17 starting Monday.
In a second stage, nightclubs that have been shut since December will be allowed to reopen on February 16, and standing areas will again be authorised for concerts and sporting events as well as bars.
Eating and drinking will again be allowed in stadiums, movie theatres and public transport on that date.
- Cautious hope -
Castex also said he hoped to be able to ease face mask rules for children in schools after winter vacation breaks in late February.
Some 17,000 classes are currently shut across France after students or staff caught the virus, and parents must get a series of tests for exposed children before they are allowed to return.
The highly contagious Omicron variant has sparked a surge in infections, but the number of Covid patients in intensive care has been falling since early January, to around 3,850 people currently.
"We have seen that incidence rates are still rising, but we also know that the Omicron variant results in fewer serious cases than the Delta variant," government spokesman Gabriel Attal said earlier Thursday.
"There are hopes the Omicron wave could peak soon," he added.
Castex insisted that studies have shown Omicron to be less dangerous than other virus variants, which have prompted several governments worldwide to pull back on restrictions.
The British government said Wednesday that most restrictions would be lifted starting next week, including the requirement for a Covid pass proving vaccination to enter public venues, citing data that showed infections had peaked.
Spain's government is also pushing to begin treating Covid-19 as any other endemic respiratory virus like seasonal flu -- though Castex warned against underestimating the threat from the virus.
World Health Organization chief Tedros Adhanom Ghebreyesus also insisted this week that the pandemic was "nowhere near over", warning that new variants were still likely to emerge.
SOURCE: AFP
SC judges appointments: Justice Isa accuses ex-CJPs Nisar, Ahmed of ignoring merit
The judge calls for more transparency in the process of appointments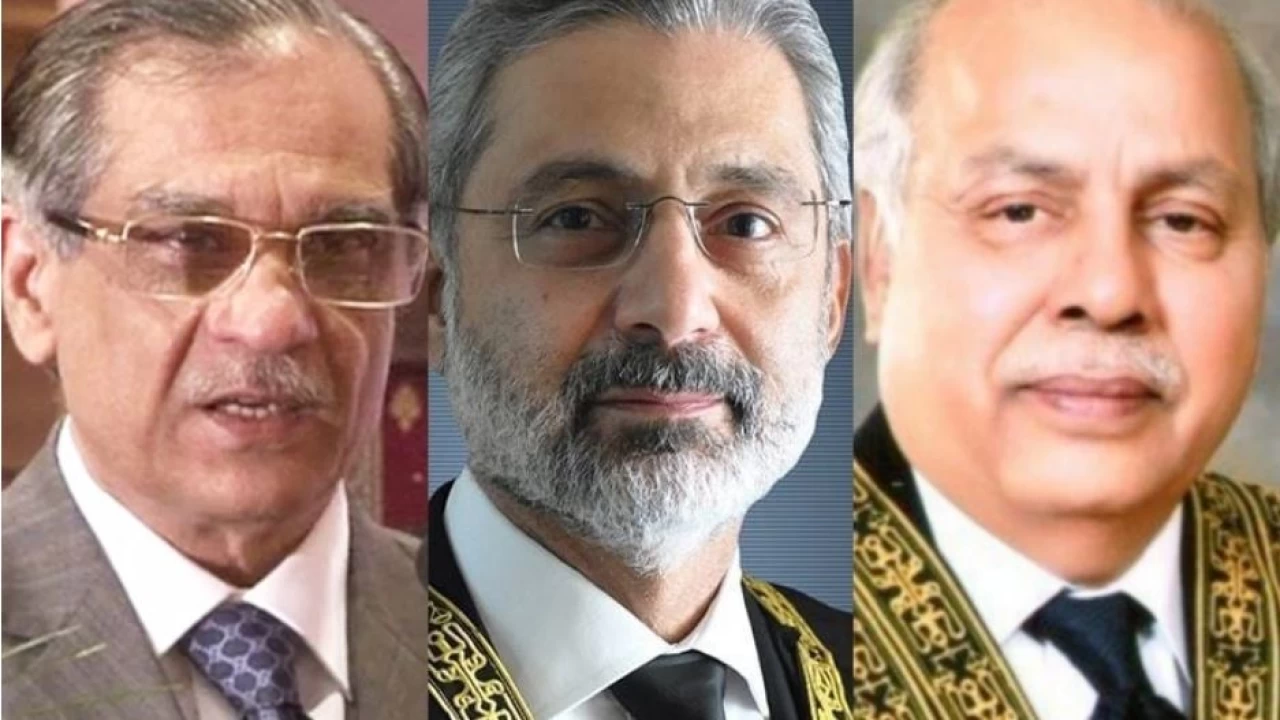 Islamabad: Justice Qazi Faez Isa, in a letter addressed to Chief Justice of Pakistan (CJP) Umar Ata Bandial, has accused former top judges Saqib Nisar and Gulzar Ahmed of deliberately disregarding merit in the appointment of Supreme Court (SC) judges.
He called for more transparency in the process.
The letter, dated May 25 (Wednesday), was written by Justice Isa after "much reflection and ... because legitimate concerns of quite a few members of the Judicial Commission of Pakistan (JCP) continue to be ignored". It added that bar associations had also expressed those concerns.
It said that an important factor in the appointment of judges to the apex court was whether they had the "requisite ability and determination to resist and repel unconstitutional acts, and the courage to preserve, protect and defend the Constitution".
Justice Isa said a longstanding practice was to appoint high court chief justices to the SC since they would have attained the necessary judicial experience, administrative understanding and skills to interact with the executive.
Imran says PTI to move top courts on violence against workers during Azadi March
The former pemier says couts would be asked whether or not a peaceful protest in this country is a right of a democratic party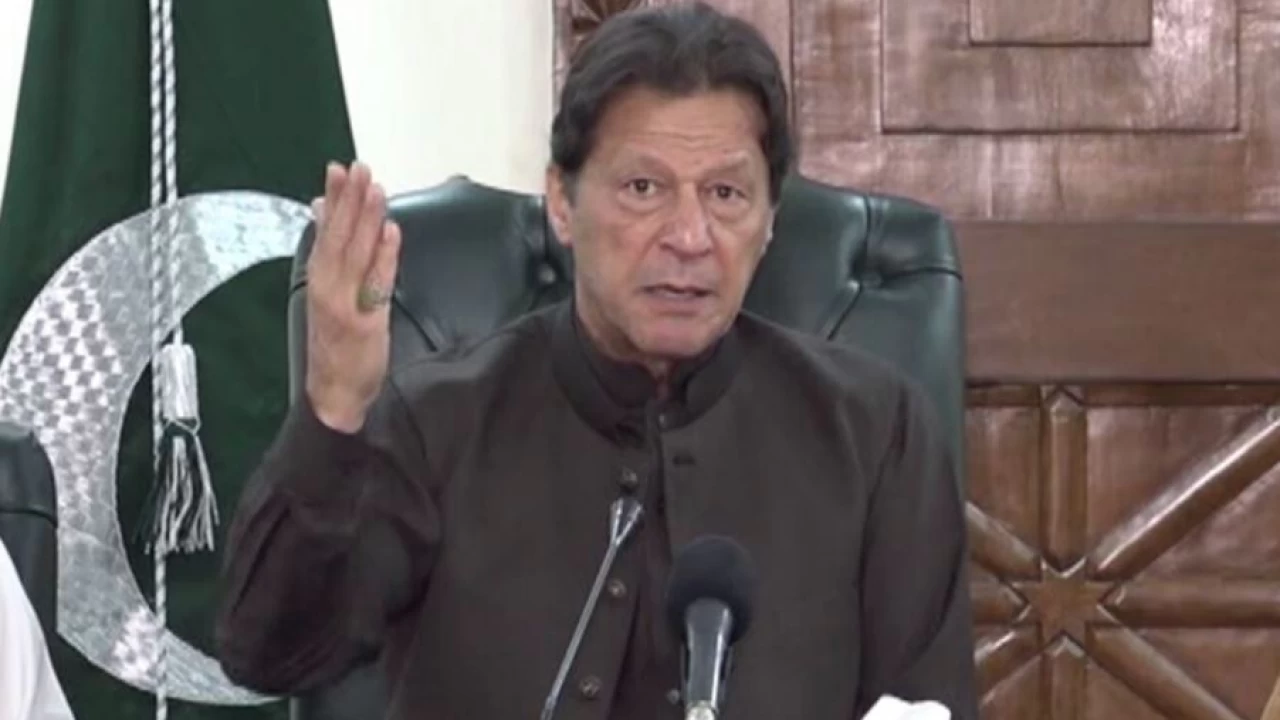 Peshawar: Pakistan Tehreek-i-Insaaf will move the supreme and high courts over the "violence" comitted on the party workers and supporters by the government during its recent Azadi March to Islamabad, Imran Khan announced on Saturday.
The PTI chief told a presser that tear-gas shelling and other incidents of high handed tactics were allegedly used during the march, which ended in abrupt fashion on Thursday after an intense buildup all through the previous day.
He said the use of violence against his party's "peaceful protest" would be taken up in front of international human rights organisations as well.
"We are taking the petition in the Supreme Court on Monday and asking whether or not a peaceful protest in this country is a right of a democratic party. Tell us clearly if this harassment would continue if we stage a peaceful protest," he said.
Lashing out at the coalition government for its measures to clamp down on the Azadi March and the use of police to quell the people, Khan said they had information that they [rulers] set trees on fire to frame the PTI workers.
The ousted prime minister also but warne in the next phase, PTI would come with complete preparations.
The former prime minister said he would again give a call for march towards Islamabad if his democratic demand for general election were not met within the six-day deadline.
The PTI's Core Committee discussed in detail various options as they would embark on the long march with full preparations, he said, adding the PTI would also approach the Supreme Court to seek its directions whether the people and political parties could hold peaceful protests.
Under the Constitution, he said, the people had the right to hold peaceful protests, but force was used against the participants of PTI march, with all the roads, highways and exit points of cities barricaded.
They would get lodged criminal cases against police officers involved in violence against peaceful protesters, he added.
He claimed that his government was in talks with Russia to purchase fuel at less than 30 percent of the market rate to give relief to the masses.
Court extends interim bail of PM Shehbaz, Humza Shehbaz till June 4
The court allowed PM Shehbaz Sharif and Hamza Shehbaz to leave.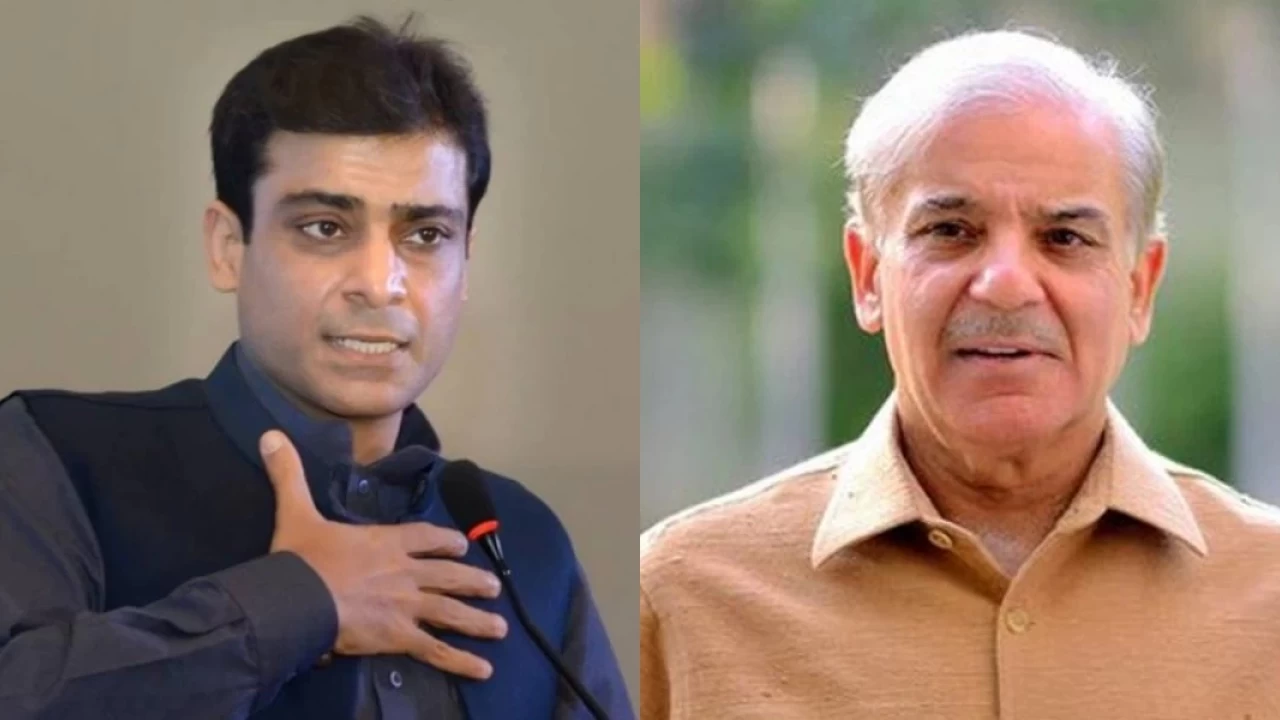 Lahore: A special court in Lahore extended on Saturday the interim bail of Prime Minister Shehbaz Sharif and his son Punjab Chief Minister Hamza Shehbaz until June 4 in the hearing of a Rs16 billion money laundering case against them.
According to details, a special court conducted a hearing of a money laundering case against Prime Minister Shehbaz Sharif and Chief Minister Punjab Hamza Shehbaz.
Prime Minister Shehbaz Sharif and Hamza Shehbaz were present in the courtroom during the hearing.
Judge Ijaz Hassan Awan expressed resentment over the FIA's investigation officer's report about arrest warrants of absconding accused Salman Shehbaz, Malik Maqsood and Tahir Naqvi.
The judge remarked that a report was submitted an year ago about sending notices to the accused to their addresses. Now, the report said that accused were not found at their concerned address. "Which of the reports to be believed", he questioned.
Shehbaz Sharif's counsel Amjad Pervaiz argued that the facts are wrong in the challan. The cases were made by using government machinery, the prosecution was aware that these could not be proved in the court, the counsel said.
The court allowed PM Shehbaz Sharif and Hamza Shehbaz to leave.
The counsel also argued over a plea for a permanent exemption to Prime Minister Shehbaz Sharif in the case.