Dr. Sania launches "Ehsaas Taleemi Wazaif" android app to mark Int'l Education Day
"Ehsaas Taleemi Wazaif " android application has specifically been developed to enable enrolment of children from Ehsaas eligible households at their doorstep.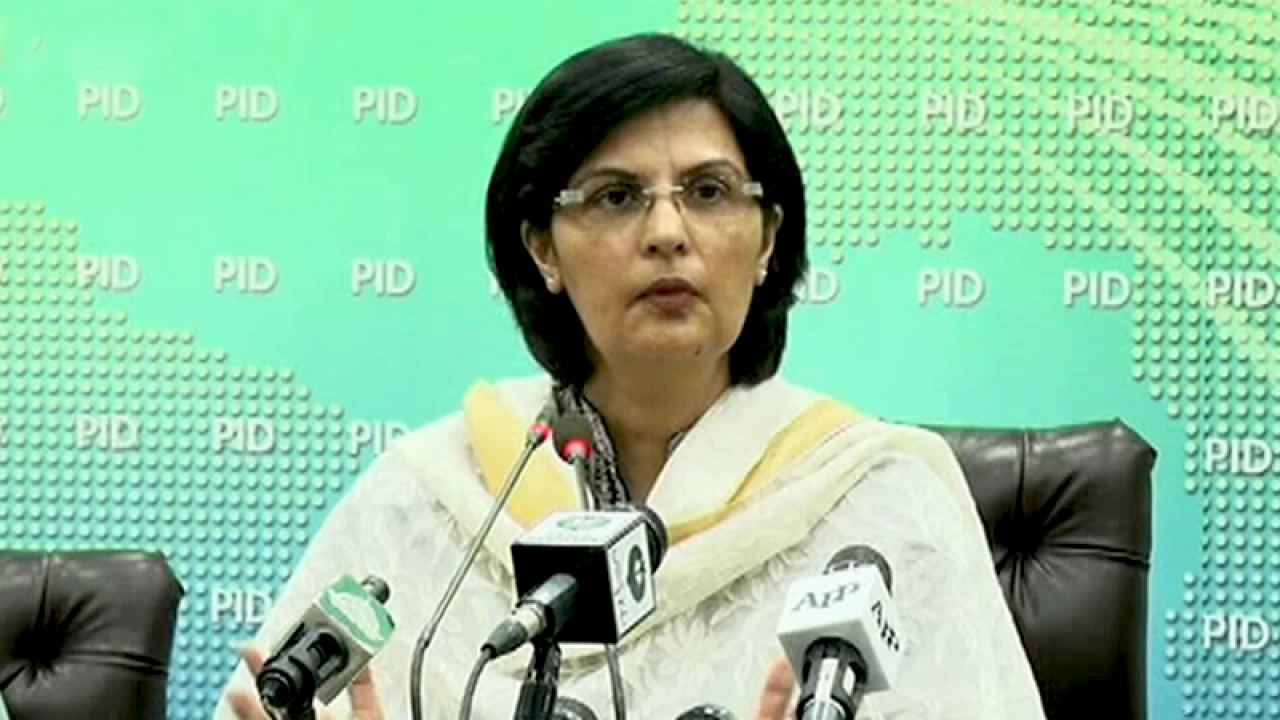 Islamabad: Special Assistant to the Prime Minister on Poverty Alleviation and Social Protection, Senator Dr. Sania Nishtar Monday launched the Ehsaas Taleemi Wazaif App through enrolling a girl student at Government Girls College Kot Hathial, commemorating International Day of Education. The International Day of Education is observed globally on January 24 every year.
"Ehsaas Taleemi Wazaif " android application has specifically been developed to enable enrolment of children from Ehsaas eligible households at their doorstep.
During the event, Dr. Sania herself enrolled a girl in the school stipends program.
She sat with children, mothers, and teachers and guided them about the end-to-end digital enrollment process through the newly launched android app.
"Education offers the poorest families a ladder out of poverty and a path to prosperity. That is why Ehsaas is focusing on improving the education access of the poorest families through its school stipend program. Facilitating people to self-enroll their children under the program, we have also introduced the app today. Using this app, families can enroll their children themselves at their doorstep without visiting any office", said Dr. Sania Nishtar while speaking to the media.
In the next three years, the Ehsaas Taleemi Wazaif program intends to bring 10 million deserving children into its fold from 160 districts of Pakistan. To date, over 6.7 million children have already been enrolled.
The purpose of the Ehsaas Taleemi Wazaif Program is twofold – to assist vulnerable households and reduce the number of out-of-school children. Currently, there are 18.7 million out-of-school children in Pakistan.
According to the Ehsaas policy, Ehsaas Taleemi Wazaif gives a higher amount of stipend to girls as compared to boys.
Stipends are given from primary to the higher secondary level to children aged 4-22 years from families eligible in the Ehsaas ecosystem. The program encourages parents to send their children, particularly girls to schools. All payments are linked to a satisfactory school/college attendance of children.
"Our government has also introduced Ehsaas graduation bonus for girls completing the 5th grade to address the issue of girls dropping out of school", stated Dr. Sania.
Today, Ehsaas is also hosting a panel discussion on, "Role of conditional cash transfers in improving Human Capital Development in Pakistan".
The virtual event will bring together Dr. Christian Turner, British High Commissioner to Pakistan; Najy Behnhassine, Country Director, the World Bank; Yong Ye, Country Director, Asian Development Bank; Aida Girma – Country Representative, UNICEF; and Director-General Ehsaas Conditional Cash Transfers, Naveed Akbar.
This year's International Day of Education is a platform to showcase the most important transformations that have to be nurtured to realize everyone's fundamental right to education and build a more sustainable, inclusive, and peaceful future.
Govt coalition agrees on name of Justice (r) Maqbool Baqar as Chairman NAB
The government believes the Opposition Leader will also support the government's pick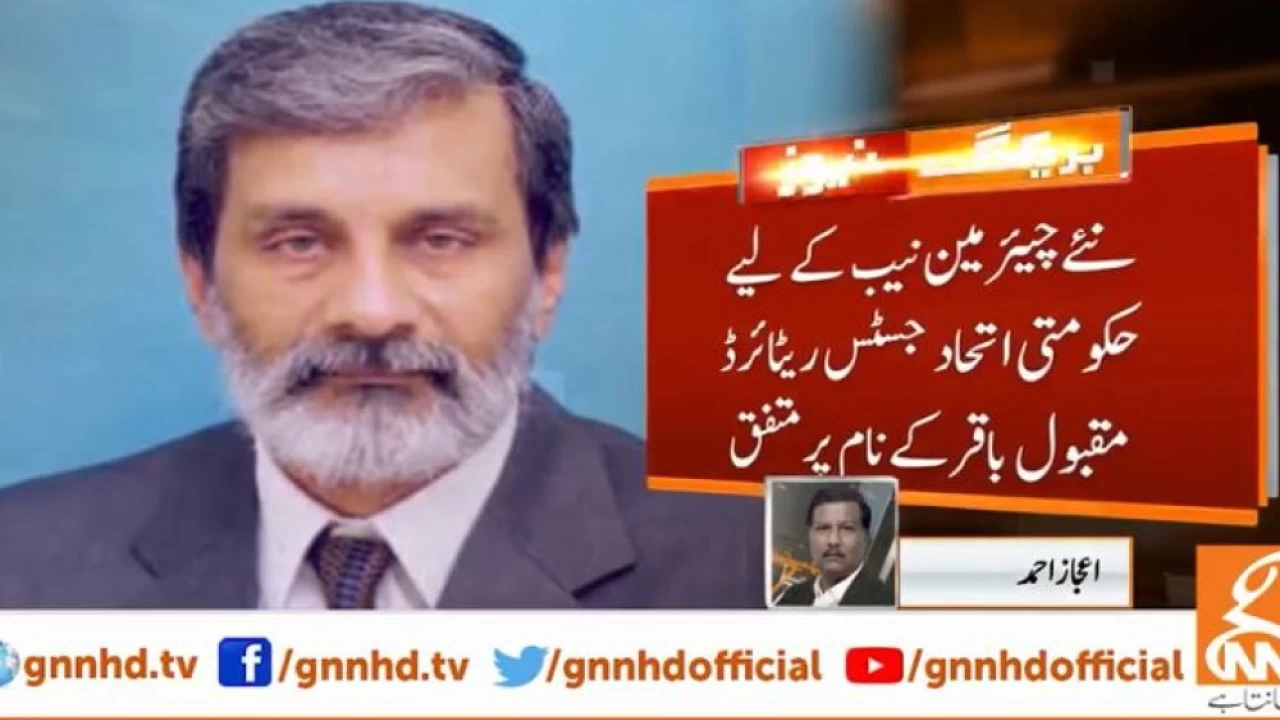 Islamabad: The government and its coalition partners have agreed on name of Justice (retd) Maqbool Baqar as the new Chairman of the National Accountability Bureau (NAB).
According to sources privy with the development, the name of a former Supreme Court judge came under discussion during a meeting of Prime Minister Imran Khan and former president Asif Ali Zardari.
Sources further said that Government believes the Opposition Leader of the National Assembly will also support the government pick as Maqbool Baqar's judicial career is spotless.
Government members are hopeful that if all goes smoothly, Justice (retd) Maqbool Baqar will be the new head of the anti-graft watchdog.
Balochistan set to hold local government elections tomorrow
Over 2,000 polling stations declared extremely sensitive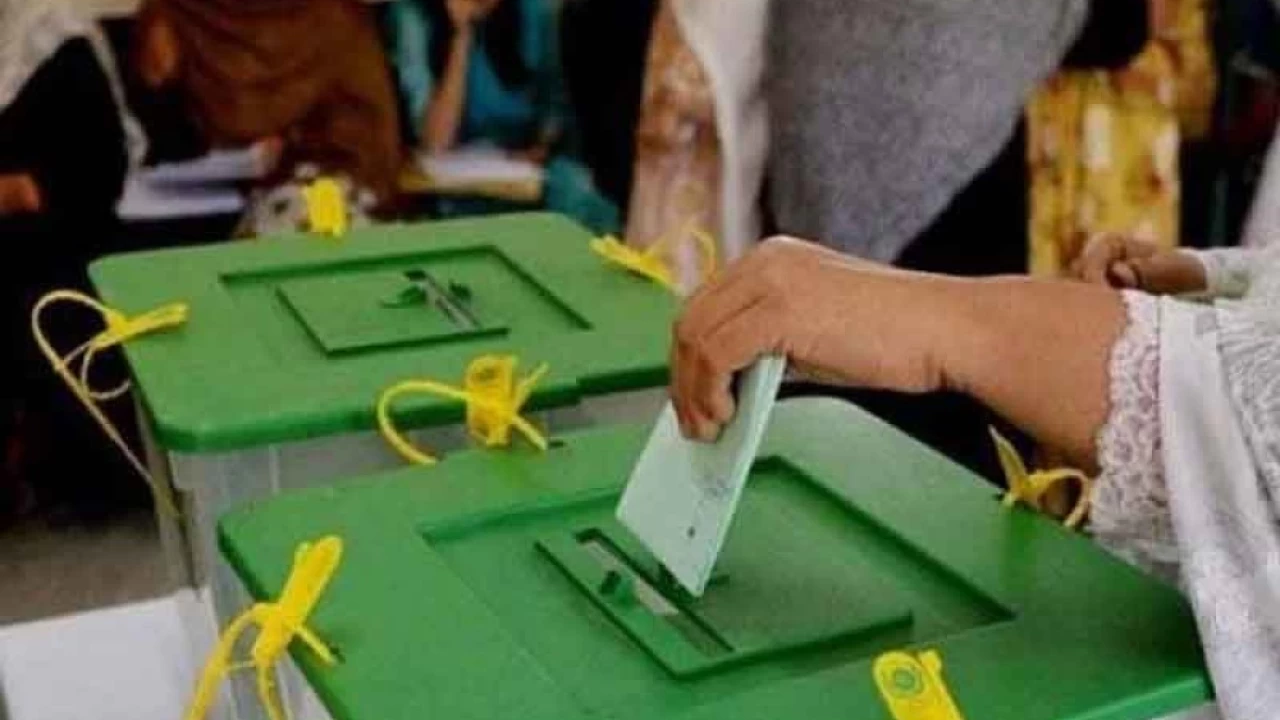 Quetta: Balochistan is all set to hold local government elections in 32 districts on May 29 (Sunday) amid tight security arrangements.
According to details, the Election Commission of Pakistan (ECP) has declared over 2,000 polling stations sensitive and the provincial government has enhanced security to avert any untoward incident during polling.
In Balochistan, a total of 17,774 candidates are contesting the LG elections. Chief Minister Balochistan, Mir Quddus Bizenjo ordered the release of Rs600 million to meet the expenses of the elections including logistics expenditures of the election staff and law enforcement agencies.
According to Provincial Election Commission, the total number of registered voters in the 32 districts is 3,552,398 with over 2,000,000 male voters and 1,546,124 female voters.
The ECP has set up 13,533 polling booths in 5,624 polling stations across 32 districts. Election results will be announced on June 2.
The voters will exercise their votes for seven Municipal Corporations, 49 Municipal Committees, and 838 Union Councils in these districts. There are 6,259 wards including 5,345 rural and 914 urban.
On the other hand, a special security plan was made to ensure peaceful and smooth polling.
Besides, 45,438 security personnel — including members of the police, Levies, Anti-Terrorist Force and Frontier Corps (FC) — will be deployed in and around polling stations. Army troops along with FC personnel would be deployed at all tentative polling stations.
Imran says PTI to move top courts on violence against workers during Azadi March
The former pemier says couts would be asked whether or not a peaceful protest in this country is a right of a democratic party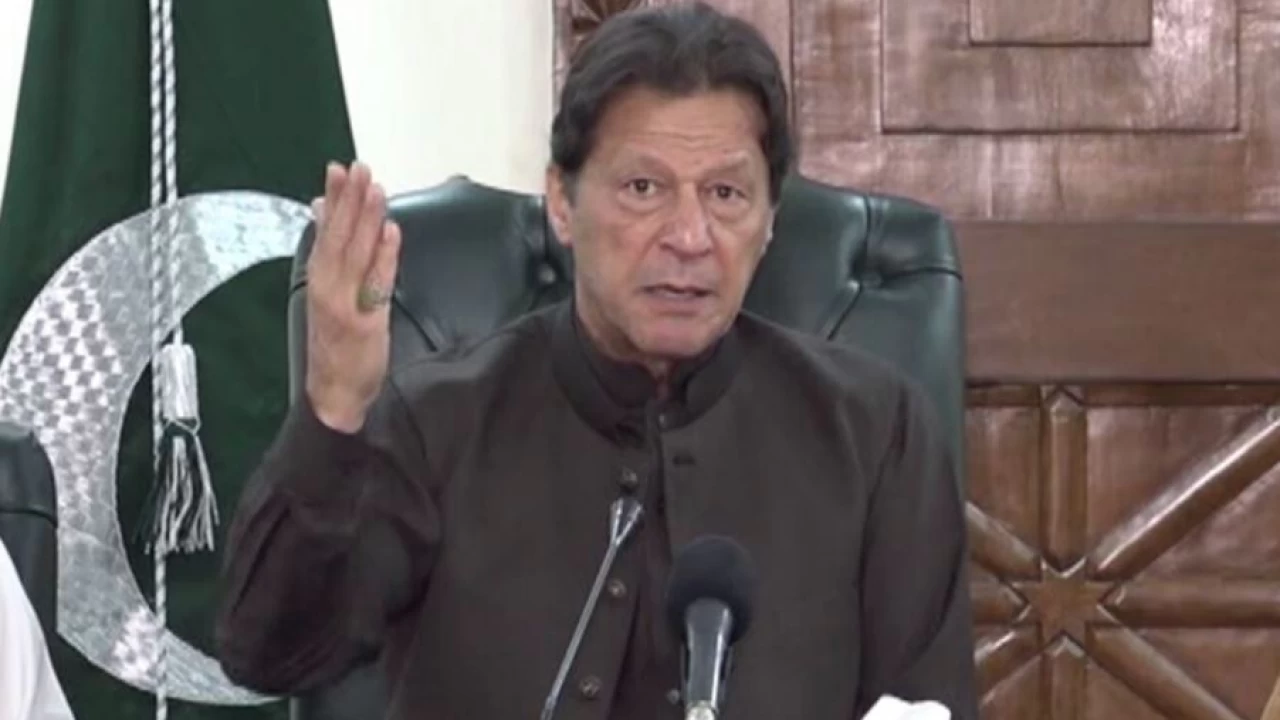 Peshawar: Pakistan Tehreek-i-Insaaf will move the supreme and high courts over the "violence" comitted on the party workers and supporters by the government during its recent Azadi March to Islamabad, Imran Khan announced on Saturday.
The PTI chief told a presser that tear-gas shelling and other incidents of high handed tactics were allegedly used during the march, which ended in abrupt fashion on Thursday after an intense buildup all through the previous day.
He said the use of violence against his party's "peaceful protest" would be taken up in front of international human rights organisations as well.
"We are taking the petition in the Supreme Court on Monday and asking whether or not a peaceful protest in this country is a right of a democratic party. Tell us clearly if this harassment would continue if we stage a peaceful protest," he said.
Lashing out at the coalition government for its measures to clamp down on the Azadi March and the use of police to quell the people, Khan said they had information that they [rulers] set trees on fire to frame the PTI workers.
The ousted prime minister also but warne in the next phase, PTI would come with complete preparations.
The former prime minister said he would again give a call for march towards Islamabad if his democratic demand for general election were not met within the six-day deadline.
The PTI's Core Committee discussed in detail various options as they would embark on the long march with full preparations, he said, adding the PTI would also approach the Supreme Court to seek its directions whether the people and political parties could hold peaceful protests.
Under the Constitution, he said, the people had the right to hold peaceful protests, but force was used against the participants of PTI march, with all the roads, highways and exit points of cities barricaded.
They would get lodged criminal cases against police officers involved in violence against peaceful protesters, he added.
He claimed that his government was in talks with Russia to purchase fuel at less than 30 percent of the market rate to give relief to the masses.