A tale of two by-elections
"Sialkot district administration has joined hands with PML-N and pre-poll rigging is underway," blared a private news channel known for being pro-government.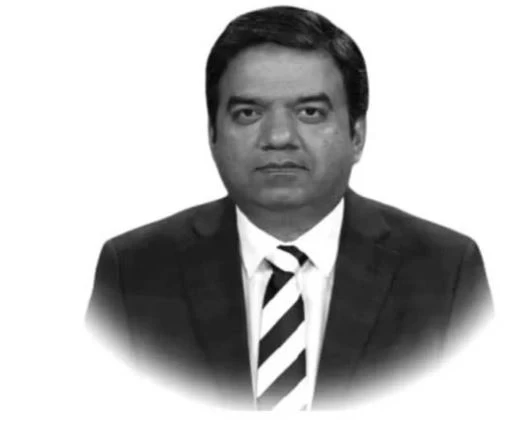 When I saw this breaking news on the TV, I was startled. Then, when Firdous Aashiq Awan came on to the channel to confirm the news, I was astonished.
In my long journalistic career, I have not seen a representative of the government admit on television that district administration is not in their control. Who were Firdous Aashiq Awan's allegations directed at? The Chief Minister? The Chief Secretary and Secretary Interior her own government had appointed? The entire political and administrative leadership of the province? The news item made things clear even before polling had taken place. I became aware that law and order will be disrupted on the day of by-elections but even I could not have predicted that two lives would be lost to violence. I wonder who is responsible for destroying two families in the merciless game of thrones.
On polling day itself, videos surfaced on social media, showing motorcycle riders firing into the air indiscriminately in different areas of Wazirabad and Daska. Opposition was quick to allege that the miscreants were members of the ruling PTI. A few SHOs were named as being in cahoots with the miscreants. One video showed a few men firing into the air in the company of a PTI MPA, challenging their opponents.
There was more to come. When polling ended, Maryam Nawaz posted various videos on twitter, depicting alleged rigging. The bombshell clips showed opened bags full of votes. Is this the sanctity of the ballot? When PTI was in opposition, it cried afoul when ballots were torn, snatched or disappeared. What change has come about now that today they are in power?
Perhaps only this much change has materialized that they could allege 35 punctures without proof but today, there are videos of votes being stolen.
The icing on the cake arrived next morning when ECP released a letter about the situation in NA 75. Its contents are well known by now, a tale so incredulous that it is almost unbelievable. When I read the statement, I was forced to ask myself what remains to make us a complete banana republic.
If either the opposition or the government becomes this emotional about a single seat, then it is understood that they are fear something bigger. The opposition cannot do much with a seat or two but for the government, this panic denotes a deeper problem.
Whatever government ministers and representatives say on television, the situation on ground no longer suits them. Defeats in by-polls one after the other, the desperation for the federal senate seat and losing Nowshera after almost eight years of rule are no trifling inconveniences.
Nowshera was expected to be a tight race but perhaps even PML-N did not expect a win. It was confident of victory in both Daska and Wazirabad. In Balochistan, last week's by-election result was not unexpected but it did encourage PDM unlike any rally could.
Perhaps it is time for the government to assess how popular it is among the voters. If they acknowledge their waning support then their panic is not without reason. PDM has indeed achieved one of its targets.
Recent developments are cause for plenty of concern for everyone. Violence in elections is not a new phenomenon but the intensity of this week's polls are reason to be afraid of what the future will bring.
If the ruling elite does not reject such extremes and refuses to listen to each other, then instability cannot be avoided.
Fiscal deficit contained at 1.4%, primary balance improves
The report termed fiscal consolidation as the key to saving official reserves and exchange rate stability of the country.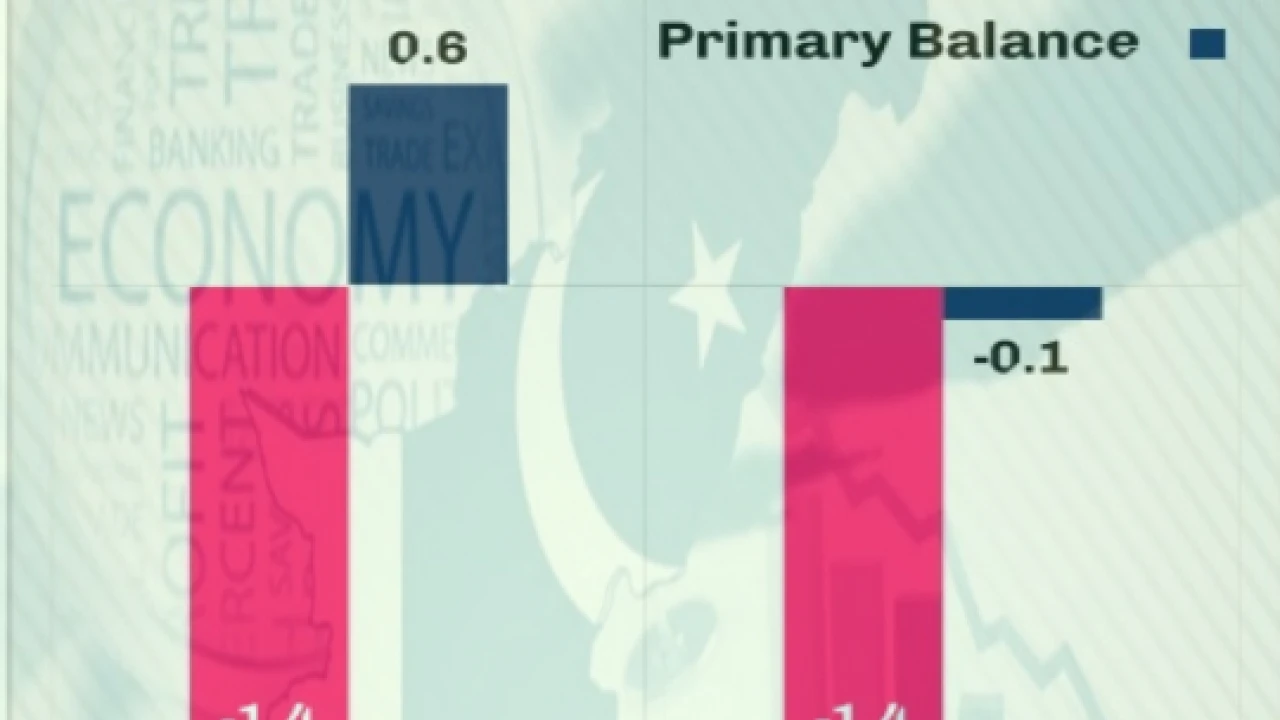 Islamabad: The fiscal deficit during the first five months (July-November) of the current fiscal year has been contained at the same level of 1.4 percent of GDP as it was recorded in the comparable period last year, finance ministry said in a report.
According to the monthly Economic Update and Outlook for January 2023, the primary balance improved during July-November (FY2023) and posted a surplus of Rs 511 billion (0.6 percent of GDP) against the deficit of Rs 36 billion (-0.1 percent of GDP) last year.
"The first five months of CFY have ended with some developments; containing fiscal deficit and surplus in primary balance due to effective fiscal management," it says.
According to the report, the private sector credit observed developments in the month of December 2022 as it increased by Rs 458 billion compared Rs 413.6 billion in December 2021, emanated more credit demand both from working capital and fixed investment.
During 1st July to December 30, FY2023 money supply (M2) showed growth of 2.0 percent (Rs. 562.8 billion) compared to growth of 4.3 percent (Rs. 1047.3 billion) in last year.
The current account deficit shrank to $ 400 million in December 2022 as against $ 1857 million in the same period last year, largely reflecting an improvement in the trade balance.
Current Account posted a deficit of $ 3.7 billion for Jul-Dec FY2023 as against a deficit of $ 9.1 billion last year, mainly due to a contraction in imports.
The report termed fiscal consolidation as the key to saving official reserves and exchange rate stability of the country. It says, the fiscal consolidation may temporarily be costly in terms of growth prospects in the short term. However, long-run prosperity and growth could only be achieved by augmenting the country's long-term equilibrium growth path by expanding production capacities and productivity.
The report says, Pakistan was currently confronted with the challenges like high inflation, low growth, and low levels of official foreign exchange reserves.
Gold price goes bit down amid prevailing economic situation
The latest reports say that the price of the yellow metal (24 carats) has decreased by Rs200 per tola to settle at Rs204,300 in the local markets.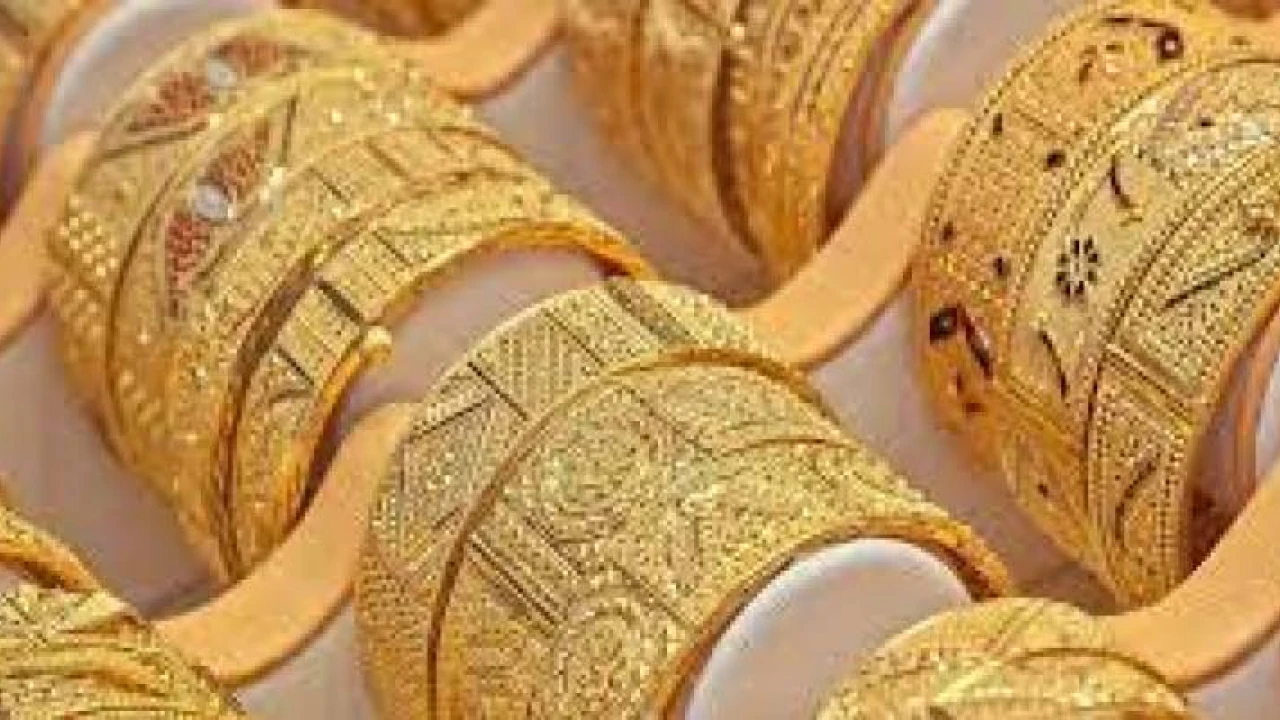 Karachi: Gold prices in Pakistan decreased by Rs200 per tola and Rs172 per 10 grams to settle at Rs24, 30 and Rs175, 154 respectively.
The latest reports suggested that no major change took place in the price of the yellow metal in the local markets as mostly the investors stayed away from their deals amid prevailing economic situation.
The All-Pakistan Sarafa Gems and Jewellers Association (APSGJA) also confirmed the development, saying that there was a slight change in the price.
"The price of gold (24 carats) decreased by Rs200 per tola to settle at Rs204,300," said the traders, pointing out that Rs172 was the decrease per 10 grams to close at Rs175,154,
On Friday, the price of per tola gold went down by Rs4,000 per tola as the relevant markets were mostly bullish last week.
On other hand, the gold price regained some ground in the international market as investment focused it after its price went down last month.
Spot gold rose $5 to $1,870 per ounce, after hitting its lowest level since January 6.
PTI approaches LHC to bar Punjab caretaker govt from transfers, postings
Fawad Chaudhary, Hamza Azhar and others have filed the petition in the court and asked it to declare the transfers and postings made by it as invalid.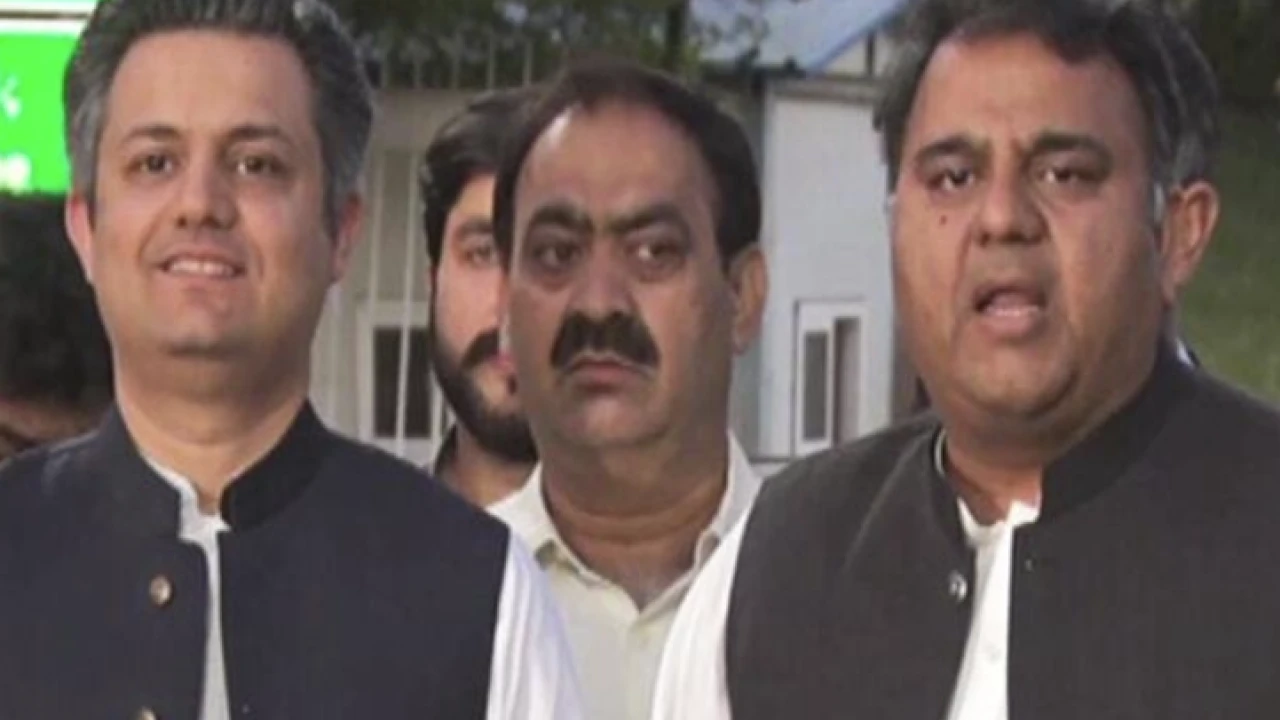 Lahore: Pakistan Tehreek-e-Insaf (PTI) on Monday approached the Lahore High court (LHC) with a plea to bar the caretaker Punjab government from transfers and postings.
PTI leaders Shah Mahmood Qureshi, Fawad Chaudhary, Hammad Azhar and others filed the petition the in LHC and made the federal government, Election Commission of Pakistan (ECP), caretaker government of Punjab and the principal secretary as respondents.
The PTI leader said that the constitution did not allow the caretaker government to carry out transfers and postings as their only responsibility was to hold elections and delimitations.
They asked the court to bar the caretaker government from transfers and postings across the province and declare the transfers and postings made by it as invalid.
The Supreme Court (SC) of Pakistan had earlier returned with objections a Pakistan Tehreek-e-Insaf's (PTI) petition moved against appointment of Mohsin Naqvi as caretaker Punjab Chief Minister (CM).
The top court had objected that the petitioner did not approach the relevant forum.