A tale of two by-elections
"Sialkot district administration has joined hands with PML-N and pre-poll rigging is underway," blared a private news channel known for being pro-government.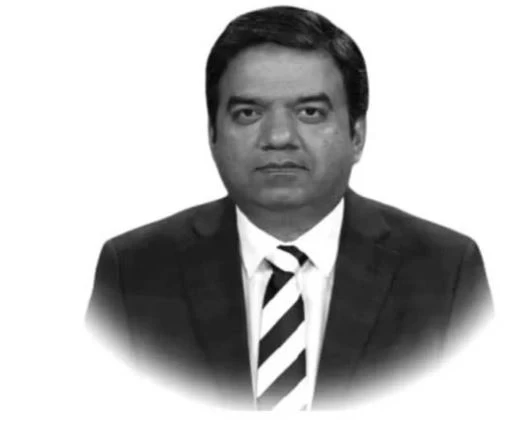 When I saw this breaking news on the TV, I was startled. Then, when Firdous Aashiq Awan came on to the channel to confirm the news, I was astonished.
In my long journalistic career, I have not seen a representative of the government admit on television that district administration is not in their control. Who were Firdous Aashiq Awan's allegations directed at? The Chief Minister? The Chief Secretary and Secretary Interior her own government had appointed? The entire political and administrative leadership of the province? The news item made things clear even before polling had taken place. I became aware that law and order will be disrupted on the day of by-elections but even I could not have predicted that two lives would be lost to violence. I wonder who is responsible for destroying two families in the merciless game of thrones.
On polling day itself, videos surfaced on social media, showing motorcycle riders firing into the air indiscriminately in different areas of Wazirabad and Daska. Opposition was quick to allege that the miscreants were members of the ruling PTI. A few SHOs were named as being in cahoots with the miscreants. One video showed a few men firing into the air in the company of a PTI MPA, challenging their opponents.
There was more to come. When polling ended, Maryam Nawaz posted various videos on twitter, depicting alleged rigging. The bombshell clips showed opened bags full of votes. Is this the sanctity of the ballot? When PTI was in opposition, it cried afoul when ballots were torn, snatched or disappeared. What change has come about now that today they are in power?
Perhaps only this much change has materialized that they could allege 35 punctures without proof but today, there are videos of votes being stolen.
The icing on the cake arrived next morning when ECP released a letter about the situation in NA 75. Its contents are well known by now, a tale so incredulous that it is almost unbelievable. When I read the statement, I was forced to ask myself what remains to make us a complete banana republic.
If either the opposition or the government becomes this emotional about a single seat, then it is understood that they are fear something bigger. The opposition cannot do much with a seat or two but for the government, this panic denotes a deeper problem.
Whatever government ministers and representatives say on television, the situation on ground no longer suits them. Defeats in by-polls one after the other, the desperation for the federal senate seat and losing Nowshera after almost eight years of rule are no trifling inconveniences.
Nowshera was expected to be a tight race but perhaps even PML-N did not expect a win. It was confident of victory in both Daska and Wazirabad. In Balochistan, last week's by-election result was not unexpected but it did encourage PDM unlike any rally could.
Perhaps it is time for the government to assess how popular it is among the voters. If they acknowledge their waning support then their panic is not without reason. PDM has indeed achieved one of its targets.
Recent developments are cause for plenty of concern for everyone. Violence in elections is not a new phenomenon but the intensity of this week's polls are reason to be afraid of what the future will bring.
If the ruling elite does not reject such extremes and refuses to listen to each other, then instability cannot be avoided.
Imran to dissolve assemblies if polls not announced by Dec 30: Rashid
Awami Muslim League (AML) chief Sheikh Rashid said on Sunday Pakistan Tehreek-e-Insaf (PTI) chairman Imran Khan would get the date for the national elections till December 30 or dissolve the assemblies.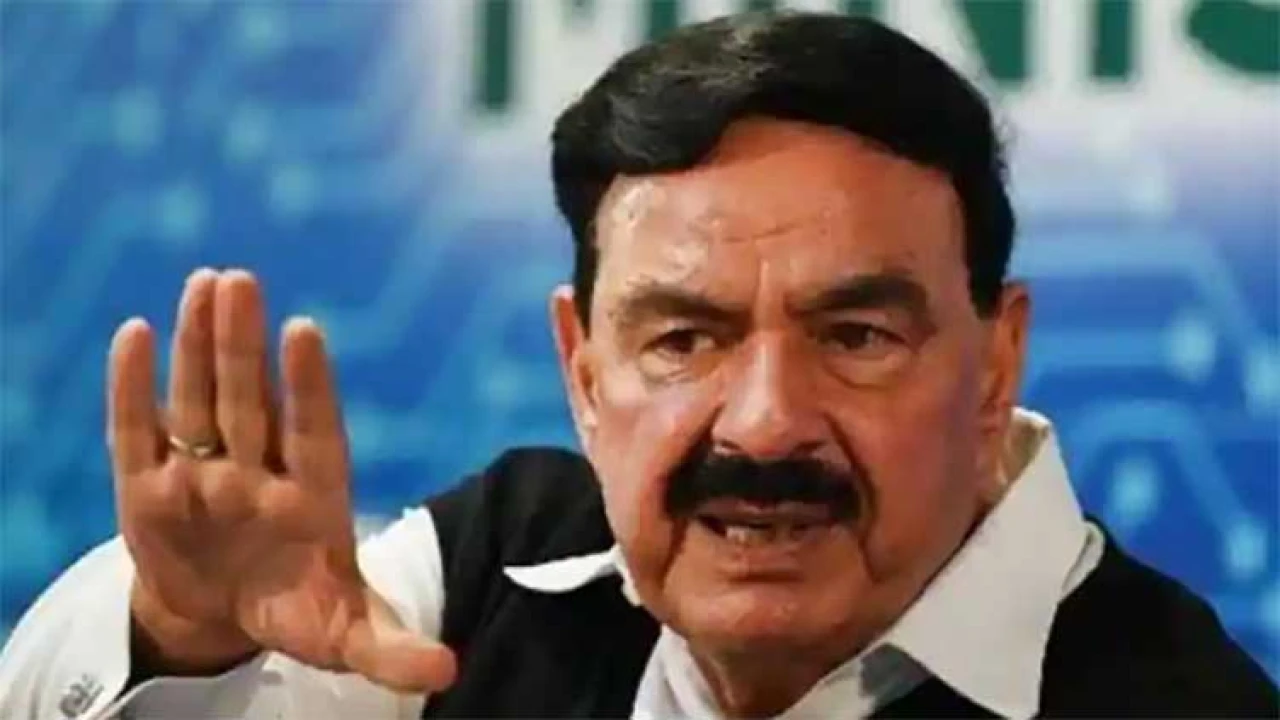 In a statement on Twitter, the AML chief while giving an ultimatum to the incumbent government said now it has all come to the point for the ruling body to either strengthen the 'country's politics' or destroy it.
Mr Rashid underlined that people don't trust the coalition government and it's only option is to call for an 'escape election' as they cannot face the public.
Targeting the Shehbaz-led government further, he said Miftah Ismail, who was the former finance minister, wasn't sparing his own government in bashing the ongoing economic policies of the government.
In another tweet, he also expressed grief on the demise of Pakistan Muslim League-Nawaz (PML-N) senior leader and Marriyum Aurangzeb's aunt Najma Hameed. He prayed for the departed soul and the bereaved family.
Govt expresses willingness to hold unconditional talks with PTI
"Imran Khan should come forward for unconditional serious dialogue and stop threatening", said Interior Minister.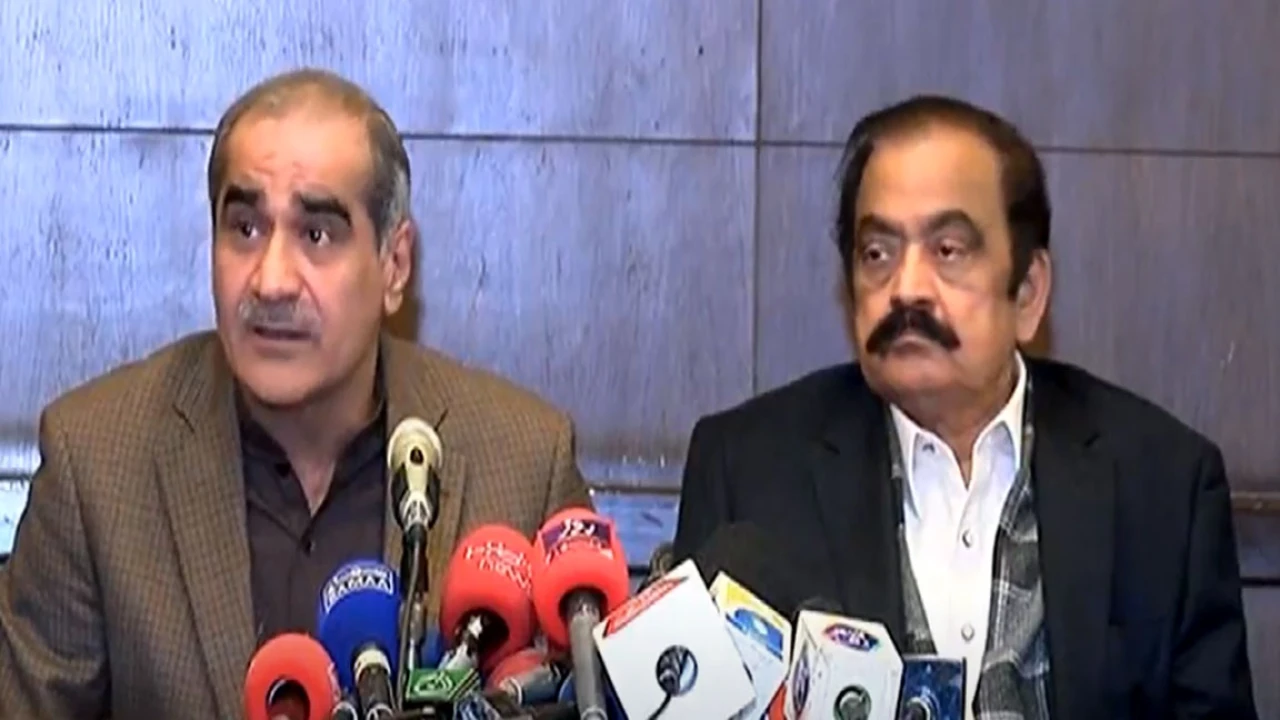 Lahore: Minister for Interior Rana Sanaullah along with Minister for Railways Khawja Saad Rafique, speaking at a news conference today expressed willingness to hold unconditional and serious talks with Pakistan Tehrik-e-Insaaf (PTI), in a bid to bring political stability in the country.
During the presser, Rana Sanaullah said that coalition government will not accept conditional dialogue offer.
"Imran Khan should come forward for unconditional serious dialogue and stop threatening", said Interior Minister.
He added that PTI and Imran Khan will face the consequences if they resorted to dissolve the provincial assemblies of Punjab and Khyber Pakhtunkhwa (KPK).
Minister for Railways Khawaja Saad Rafique said: "The country needs political stability for economic stability".
"The general elections will be held on time," he added.
Referring the matter of assemblies' dissolution, Saad Rafique said: "We will not create hindrance in his act of dissolving assemblies, but we will not support this act either".
He added that the threat of PTI Chairman's to dissolve assemblies mocks the mandate of the public.
He further added, "If Imran fixes his intimidating attitude and agrees to unconditional talks, then dialogues can be considered".
Khawaja said that as a party, Pakistan Muslim League-Nawaz (PML-N) have considered the talks offer suggested by Imran Khan on Friday, but cleared that preconditioned talks will be a non-starter.
However, while agreeing on informal dialogues, the PML-N minister said: "We have had informal contacts with Imran Khan and had them on multiple occasions through interlocutors".
He added that at this moment, talks was the need of Imran Khan not the coalition government.
The minister insisted Khan at the formal approach for talks, and they will discuss the matter with Pakistan Democratic Movement (PDM) and take a consensus decision from all the other parties.
He urged Imran to bring a fragment of seriousness in his politics.
Begum Alvi underlines need to safeguard PWD's rights with provision of facilities
She expressed the optimism that with joint efforts, they would be able to diffuse the negative attitude attached with disabilities.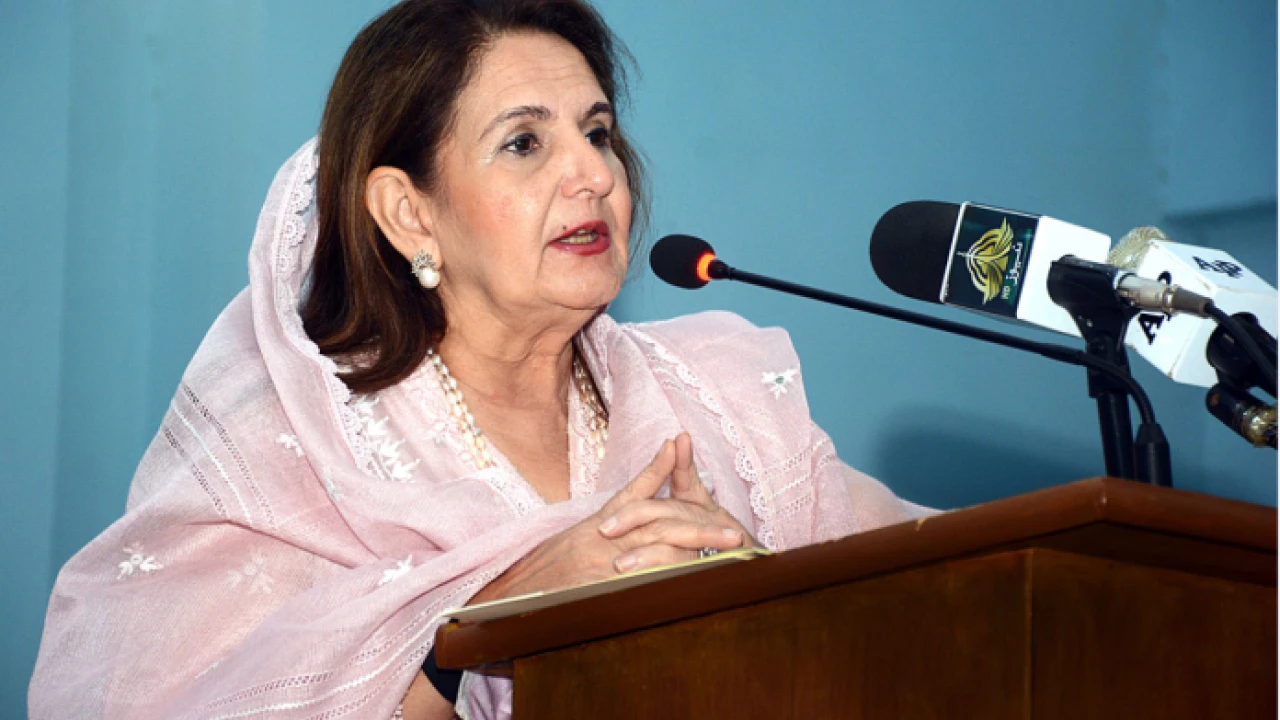 Islamabad: First Lady Begum Samina Alvi on Saturday stressed upon the need of paying special attention to the rights of the persons with disabilities (PWDs) so that they should not lag behind in playing their effective role in the society.
The First lady, in a message on the International Day of Persons with Disabilities being observed on December 3, said that over one billion people of the world's population suffered from some form of disability.
She observed that PWDs were not handicapped, but they possessed slightly different capabilities. They possessed certain capacities like other ordinary people.
She said it was a collective responsibility of all to encourage the PWDs to become effective members of the society.
Begum Alvi also stressed upon the business community to provide employment opportunities to the PWDs according to the quota and their talents. They should also provide safe and friendly environment to the PWDs at the places of jobs.
Due to the existence of certain hurdles in the social, physical and basic infrastructure, the PWDs were deprived of the quality educational and health facilities, she added.
She called upon the nation to provide all possible support and facilities to the PWDs in their surroundings and include them in their daily life activities by safeguarding their rights.
She appealed to the media to highlight the rights of the PWDs and dispel and discourage the negative attitudes and stereotypes in the society, adding it was regrettable that persons with disabilities were kept aloof from the mainstream of society.
The first lady further observed that PWDs had to face numerous issues in their ordinary life, including access and movement in different buildings due to lack of proper facilities and ramps. Moreover, they had to face differences and negative attitudes in the society.
Begum Alvi expressed the optimism that with joint efforts, they would be able to diffuse the negative attitude attached with disabilities.