Ukraine invasion: EU executive proposes eighth batch of sanctions against Russia
The Group of Seven major industrialised countries have already agreed to put an oil price cap in place via insurers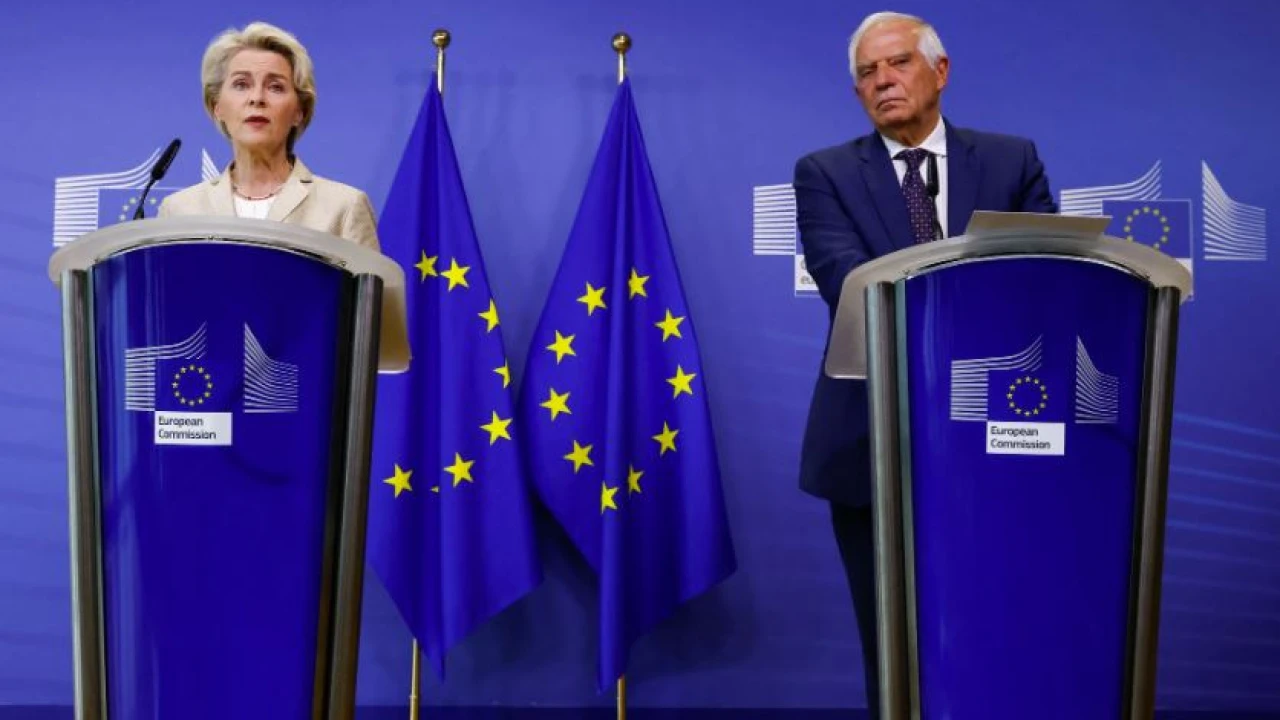 The European Union executive proposed on Wednesday an eighth round of sanctions against Russia over its invasion of Ukraine, including tighter trade restrictions, more individual blacklistings and an oil price cap for third countries.
The proposal will now go to the bloc's 27 member countries, which will need to overcome their differences to implement the new sanctions on top of seven sets of punitive measures imposed on Russia since its forces swept into Ukraine on Feb. 24.
That may take time despite the EU being spurred into action by Russia's military mobilisation last week, nuclear threats and steps to annex a swathe of Ukraine, after invading the former Soviet republic that aspires to join the EU.
"We do not accept the sham referenda (in Russian-occupied areas of Ukraine) nor any kind of annexation...And we are determined to make the Kremlin pay the price for this further escalation," European Commission President Ursula von der Leyen told reporters.
"We are proposing a new package of biting sanctions."
The Group of Seven major industrialised countries - which includes EU countries Italy, France and Germany - have already agreed to put an oil price cap in place via insurers.
Earlier on Wednesday, a senior economic adviser to Ukrainian President Volodymyr Zelenskiy called on the EU to further cut money flows to Russia from fossil fuel sales.
"If you are doing nothing it means you are just prolonging this war with Ukraine. This is just ridiculous. The whole civilised world has to be united on that," said Oleg Ustenko.
While the EU already agreed to stop importing Russian oil starting later this year, Ustenko said "blood money" would keep on flowing to Moscow unless European companies were banned from insuring Russia's seaborne shipments to other countries.
UNANIMITY
The proposed sanctions fall short of harder-hitting measures, including a ban on importing Russian diamonds, sought by Russia hawks Poland and the three Baltic countries.
But EU states need unanimity to impose sanctions and the oil cap might be too much for Hungary, where Prime Minister Viktor Orban, who cultivates close ties with Russian President Vladimir Putin, has been a vocal critic of economic restrictions.
Ustenko hoped Hungary would eventually agree, and that EU countries with large shipping fleets - Greece, Malta and Cyprus - would also back more measures hitting Russian oil revenues.
Speaking next to von der Leyen, EU foreign policy chief Josep Borrell said the bloc was also blacklisting more individuals from Russia's defence sector, those involved in ad hoc votes organised by Moscow in occupied Ukrainian territories, those the West blames for spreading Russian propaganda and those helping to circumvent sanctions against Moscow.
Poland's EU ambassador said the proposed individual sanctions would include Patriarch Kirill, head of the Russian Orthodox Church and a close Kremlin ally, after previous attempts to blacklist him in the EU were blocked by Hungary.
Von der Leyen said a new imports ban would cost Russia 7 billion euros in lost revenues and that the EU would also expand the list of prohibited exports "to deprive the Kremlin's war machine of key technologies".
Under the proposal, European companies would be barred from providing more services to Russia and European citizens would not be allowed to sit on boards of Russian state companies.
This would be a nod to popular outrage over the cases of Gerhard Schroeder and Francois Fillon - former top European politicians who subsequently took jobs on Russian boards.
The Commission was due to present details of the proposal to member states at a closed-door meeting later on Wednesday and the 27 were expected to have a first discussion on Friday before national EU leaders meet in Prague on Oct. 6-7.
SOURCE: REUTERS
Interior minister condemns killing of Chinese national in Karachi
He directs the Chief Secretary Sindh to furnish a report related to the firing incident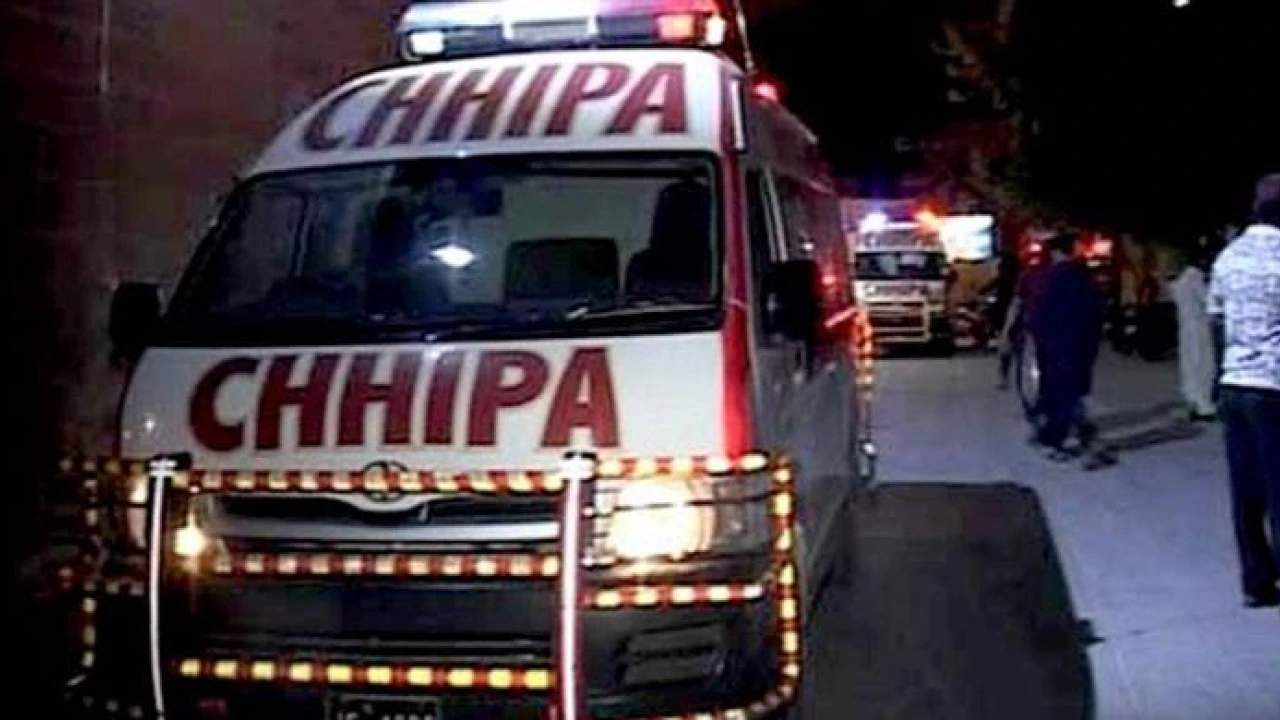 Islamabad: Interior Minister Rana Sana Ullah on Wednesday condemned the firing incident at a clinic, in Karachi Saddar area, resulting in a death of Chinese national while causing injuries to two others.
He condemned the incident and expressed sorrow over the death of a Chinese national.
He directed the Chief Secretary Sindh to furnish a report related to the firing incident.
The minister said that such incidents were intolerable and assured that perpetrators of this heinous crime would be arrested soon.
Interior Minister also directed to increase the security of Chinese nationals.
One person was killed while two were injured in an attack on a Chinese dentist's clinic in the Saddar area of the metropolis, the police said on Wednesday.
The unidentified suspect arrived at Dr H U Richard's clinic as a patient and opened fire as soon as his number for the treatment came, the police said.
Hurricane Ian hits ashore in Florida with Category 4 fury
Ian made landfall at 3:05 p.m. EDT (1905 GMT) near Cayo Costa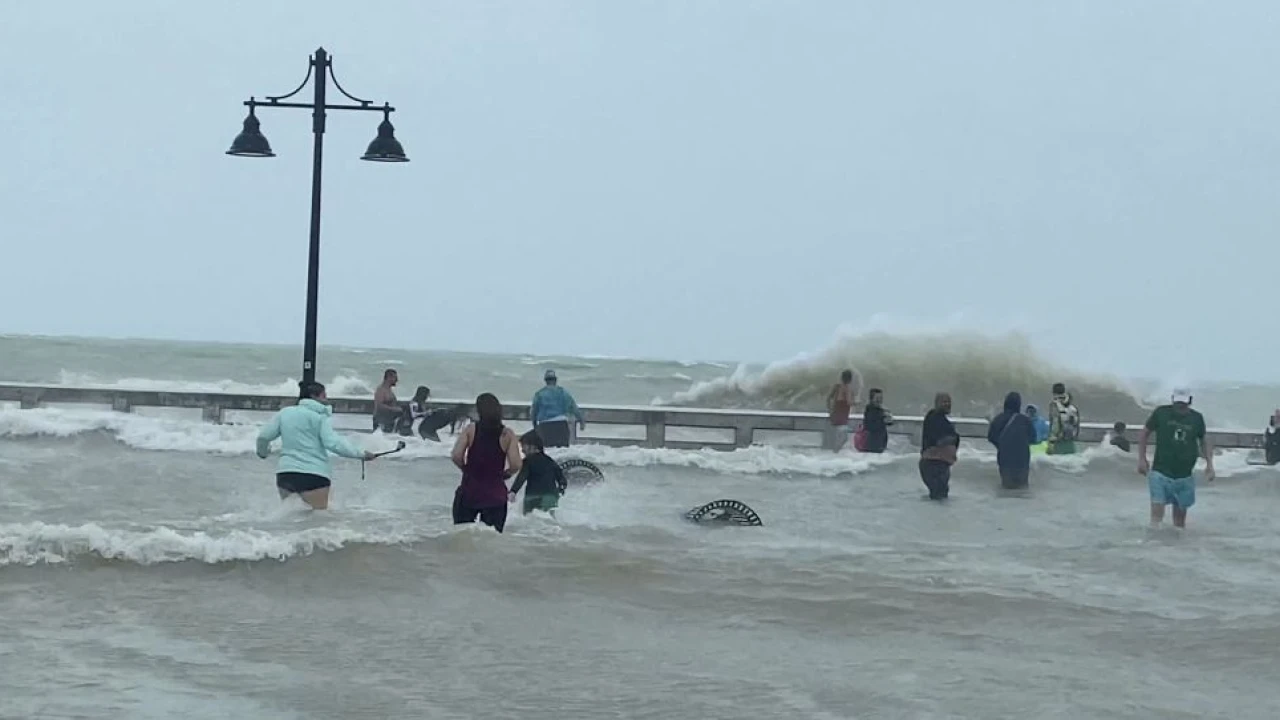 Hurricane Ian plowed into Florida's Gulf Coast on Wednesday as one of the most powerful U.S. storms in recent years, assaulting the state with howling winds, torrential rain and a treacherous surge of ocean surf.
Ian made landfall at 3:05 p.m. EDT (1905 GMT) near Cayo Costa, a barrier island just west of Fort Myers, as a Category 4 hurricane, with sustained winds of up to 150 miles per hour (241 km per hour), the U.S. National Hurricane Center (NHC) reported.
The storm's wind speeds put it just shy of a Category 5 designation on the Saffir-Simpson scale, the most severe classification for storms with maximum sustained winds of at least 157 mph.
The region around the landfall zone is home to miles of sandy beaches, scores of resort hotels and numerous mobile home parks, a favorite with retirees and vacationers alike. But the storm soon transformed idyllic coastal communities into disaster zones.
An hour after landfall, video posted on social media and local TV stations showed water fueled by the powerful storm surge rushing through communities, nearly at the rooftops of homes. The town of Fort Myers Beach was nearly submerged by floodwaters and the ruins of homes could be seen floating downstream, along with cars.
A view of Sanibel Island posted on Twitter showed the ocean rushing over the seawall and flooding into a resort hotel's swimming pool. Other video from the island showed roads inundated by the storm surge, rising up to the tops of street signs.
Video posted on Twitter by a local reporter showed the ruins of several homes floating in floodwaters at Fort Myers Beach. A live camera shot from Sanibel Island on Twitter showed palm trees bent sideways amid a torrent of near blinding rain and wind as enormous waves crashed up a beach and onto a road.
Forecasters say Ian would unleash storm surges - wind-driven coastal flooding - of up to 18 feet (3.7 meters) along with intense thunderstorms and possible tornadoes.
"This is a storm that we will talk about for many years to come, an historic event," said Ken Graham, director of the National Weather Service.
Even as Ian lashed Florida's Gulf Coast with fierce winds and drenching rains in the final hours before it swept ashore, authorities warned residents it was too late for anyone who had yet to evacuate to safely do so.
In terms of its sustained wind speeds, which peaked at 155 mph before landfall, Ian ranks as one of the most ferocious hurricanes to strike the U.S. mainland in recent years. By comparison, Hurricane Michael came ashore in Florida's panhandle with steady winds of 155 mph, while Ida last year packed sustained winds of 150 mph when it landed in Louisiana.
The Weather Channel reported that Ian made landfall in the exact same point where Hurricane Charley made landfall in 2004 as a Category 4 storm. Both hurricanes had winds of 150 mph at landfall.
Ian was expected to weaken a notch after coming ashore, according to the NHC.
Ian knocked out power to over 1 million customers so far. Earlier this week, authorities told more than 2.5 million residents to evacuate. Doug Coe of Venice was one of those residents who chose to ignore warnings and stay put. As he walked through rainfall on Wednesday morning to see how a friend's home was weathering the storm, Coe admitted to never experiencing a storm of such magnitude, but he seemed unfazed by the prospects of it ravaging his neighborhood.
"You have to be vigilant because you never know what's going to happen with it," he said. "I'm staying vigilant, but trying not to worry."
Hotels along Interstate Highway 75, which runs up and down Florida's west coast, were jam packed with people seeking shelter. The region is dotted with mobile home parks, which most residents had abandoned, taking refuge in local schools and other facilities converted to emergency shelters. The area's numerous assisted-living facilities were mostly evacuated, too.
Heartis Venice, an assisted-living home north of Venice, was an exception. Of its 107 residents, 98 decided to stay put and continue receiving care with help of staff and some family members, general manager Michelle Barger said. The facility, opened two years ago, was built to withstand a Category 5 storm.
The facility stocked up on enough food and water to last more than seven days, as well as all medications and supplies needed to provide services, Barger said.
"Our community is locked down. We're secure and we're prepared for this," she said.
WARMING PLANET
Climate change is making hurricanes wetter, windier and more intense. There is also evidence that it is causing storms to travel more slowly, meaning they can dump more water in one place, scientists say.
"Hurricane Ian's rapid intensification could prove to be another example of how a warming planet is changing hurricanes," said Kait Parker, meteorologist and climate scientist at IBM's weather.com. "Research shows we are seeing this far more often than we did in decades past."
On Tuesday, the storm thrashed Cuba, knocking out the electrical grid for 11 million people and ravaging the western end of the Caribbean island nation with violent winds and flooding. By early Wednesday, the state electricity provider said it had begun to restore power across eastern Cuba.
SOURCE: REUTERS