India summons Canada High Commissioner, concerned over Sikh protesters
Canada has the highest population of Sikhs outside their home state of Punjab in India.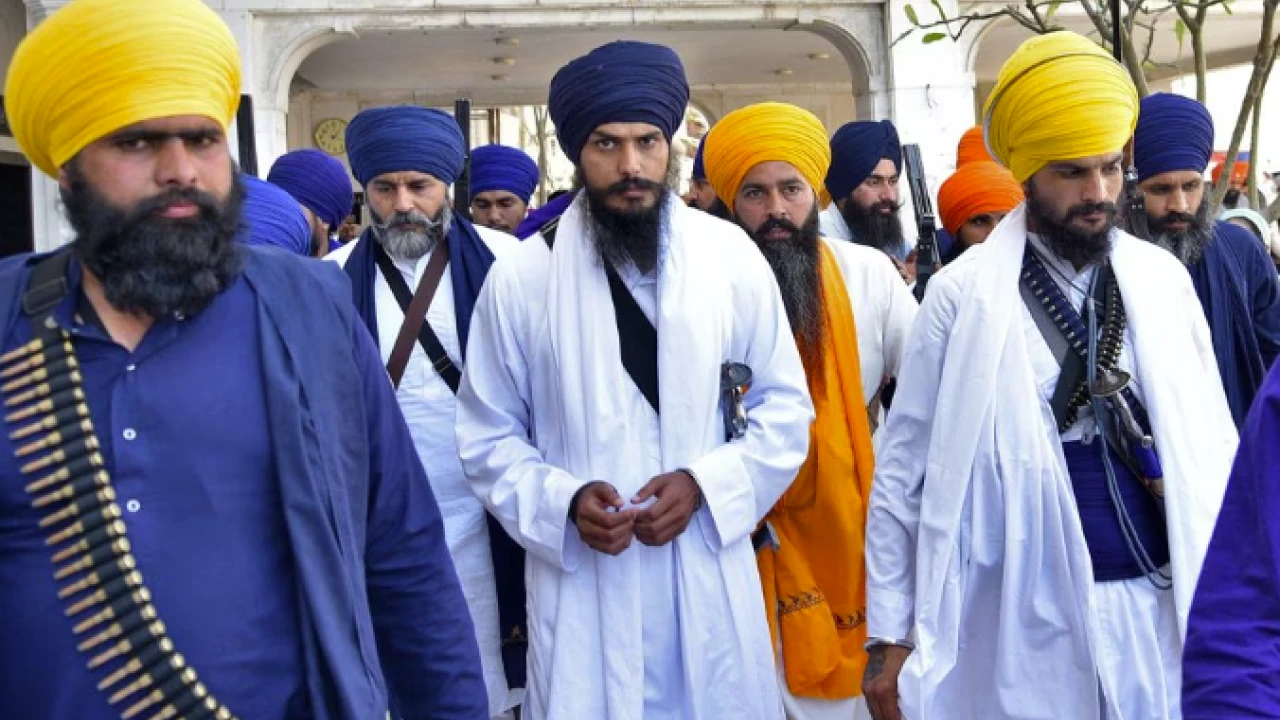 Mumbai: India summoned Canada's High Commissioner on Sunday to "convey strong concern" over Sikh protesters in Canada and how they were allowed to breach the security of India's diplomatic mission and consulates.
According to Canadian media reports, hundreds of protesters gathered in front of the Indian consulate in Vancouver on Saturday over demands for an independent Sikh state, a simmering issue for decades recently triggered again.
Canada has the highest population of Sikhs outside their home state of Punjab in India.
"It is expected that the Canadian government will take all steps which are required to ensure the safety of our diplomats and security of our diplomatic premises so that they are able to fulfil their normal diplomatic functions," India's Ministry of External Affairs said in a statement.
The statement follows Indian police on March 21 launching a hunt for Sikh preacher Amritpal Singh, who has revived talk of an independent Sikh homeland and stoked fears of a return to violence that killed tens of thousands of people in 1980s and early 1990s.
Police have accused Singh and his supporters of attempted murder, obstruction of law enforcement and creating disharmony and said he had been on the run since last week when officers tried to block his motorcade and arrest him.
Indian police also opened an investigation last week into a protest at its High Commission in London, where protesters with "Khalistan" banners took an Indian flag down from a first-floor balcony of the High Commission to denounce recent police action in India's Punjab state. India summoned the top British diplomat in New Delhi last Sunday seeking an explanation.
Khalistan is the name of an independent Sikh homeland that some members of that community aspire to, both at home in India and in countries where Sikhs have settled.
Courtesy: Reuters
'Nobody bought Maryam Nawaz's painting for last two years'
Rabi Pirzada, the artist, says that whenever she makes sketch of Imran Khan it is bought but Maryam Nawaz' portrait has been pending for the sale for last two years.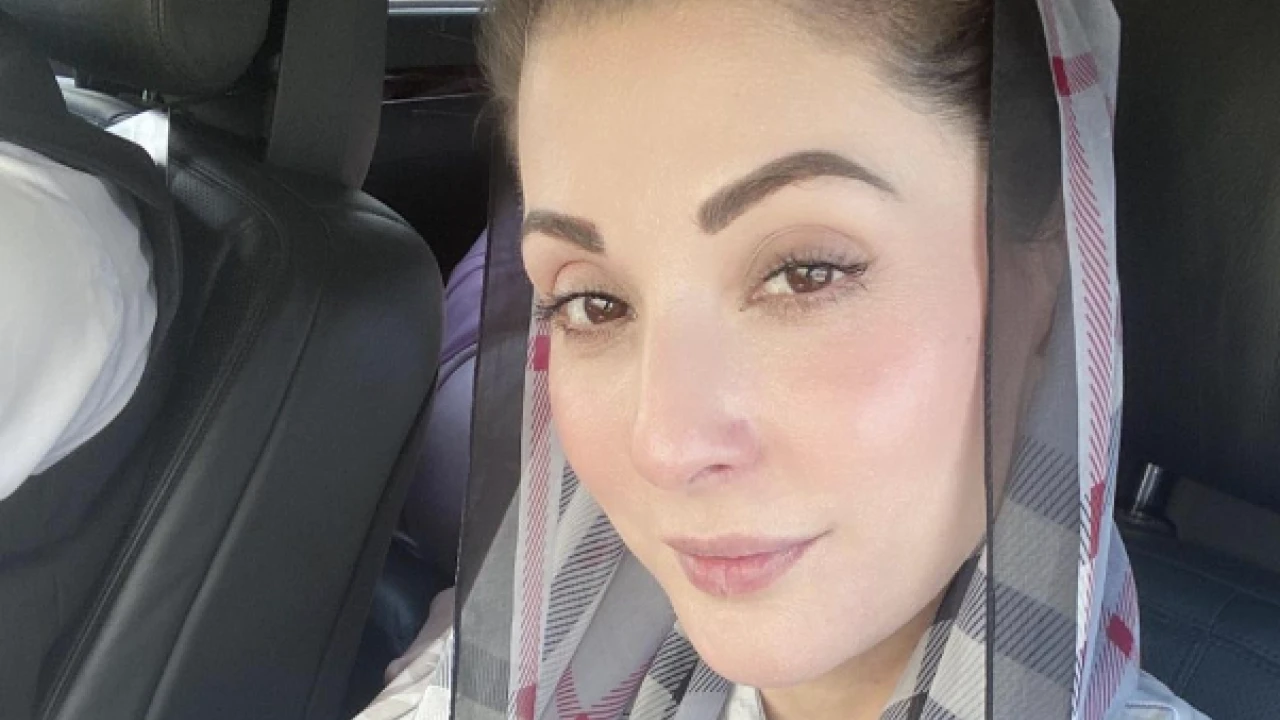 Lahore: Former actress Rabi Pirzada, who is also a painter, on Sunday said that she made the painting of Pakistan Muslim League-Nawaz (PML-N) senior vice-president Maryam Nawaz two years ago but nobody bought it.
She appealed the people to buy her painting so that she could help the needy people.
Taking to Twitter, Rabi said that she made the picture of Maryam Nawaz two years ago but nobody was buying it. She said that she earned money through these paintings and helped the needy people.
She wrote, "I made the painting of Maryam Nawaz two years ago but nobody took it. Whenever Imran Khan's sketch is made it is bought. I need this money to help the needy people,".
Do saal se @MaryamNSharif sahiba ki painting kisi ne nahi li, @ImranKhanPTI sb ka sketch jab benati hon sale ho jata hai, mughey in paison se ghareeb gharaano ki maddad kerni hai, ager koi interested hai to contact karein
#LahoreRejectsFitna #Ramadan
#جلسہ_نہیں_ریفرینڈم_ہے pic.twitter.com/JrBk3h60Rf

— Rabi Pirzada (@Rabipirzada) March 26, 2023
"If someone is interested then please contact," she wrote.
The artist used both all main tags including #LahoreRejectsFitna #Ramadan #جلسہ_نہیں_ریفرینڈم_ہے which both parties and the general public are using to run their campaigns.
'Matters crossed even point of no-return,' says Rana Sanaullah
The Interior Minister says Imran Khan has changed the politics into personal enmity and he will be responsible whatever happens, pointing out that "Mashwani is in the custody of the PTI as they are expert of making fake narratives"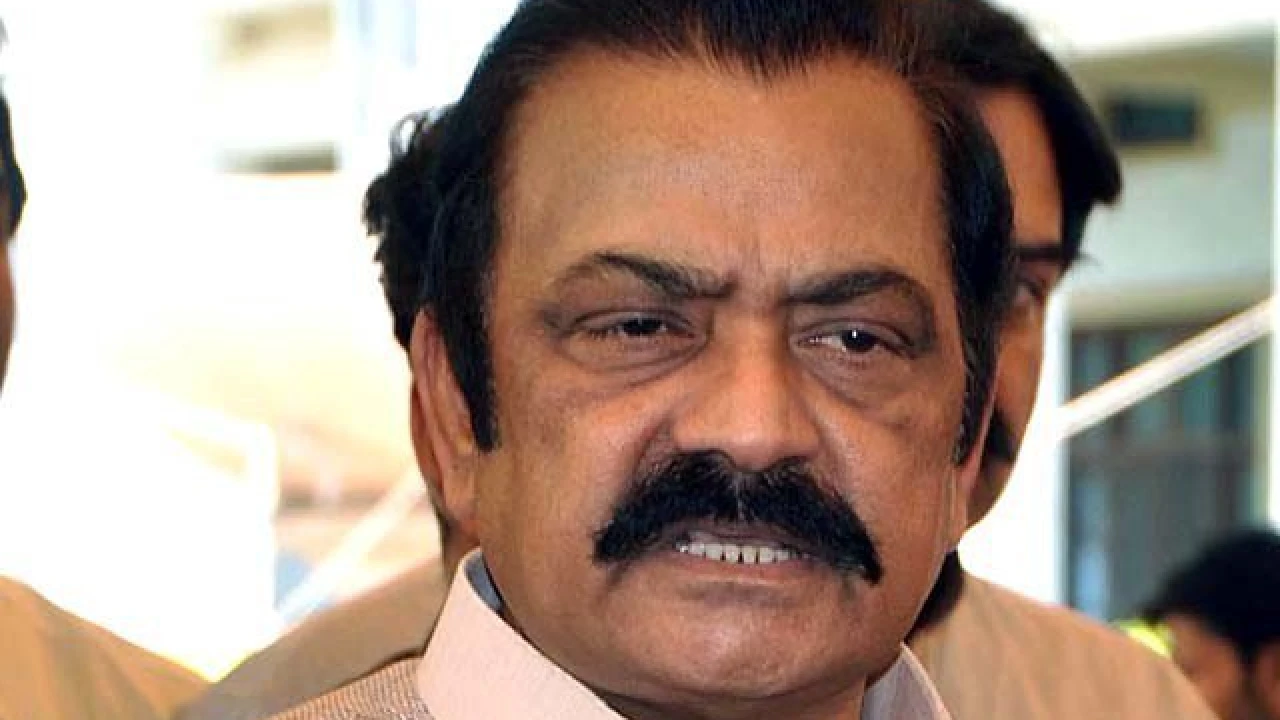 Lahore: Interior Minister Rana Sanaullah said that the matters now crossed even the point of no returns in the national politics, holding Pakistan Tehreek-e-Insaf (PTI) Chief Imran Khan responsible for turning politics into 'personal enmity'.
"If someone wants to end you then what will be your response," said Rana Sanaullah while explaining his earlier statement that either there would be the PML-N or the PTI during a show of a local TV on Sunday.
He said that the statement of Imran Khan is known to everyone when he came to know about the return of Nawaz Sharif.
"Imran Khan when heard that Mian Nawaz Sharif had decided to return to Pakistan he said that they would deal with him. What does it mean? Are we children and do not understand?," said Rana Sanaullah while quoting Imran Khan.
He said they could sit idle when he was accusing them and calling them thieves and corrupt, and was not ready even to sit and talk on the issues.
"Imran Khan used every tactics to end our politics. From my case to the treatment of Nawaz Sharif in the jail, he did everything to harm us," he added.
When asked that who would work for the county if both sides decided to fight each other, he said that he was asked to come and sit with them and discuss 'charter of economy'.
"The matter is that when he changed the politics into personal enmity then there is no other option except that what we will do whatever we could and they will do whatever they could.
But, he said, Imran Khan would be responsible whatever happened.
"Azhar Mashwani is in the custody of the PTI. Actually, they create fake narratives, speak a lie and then speak it continuously," he said, adding that he wanted elections in Punjab and KPK during the prevailing situation and questioned that who would accept the results of these two elections.
The Interior Minister also criticized the judges, saying that what would be he justice when the judges were delivering judgements on the wishes of their wives and children.