Pakistan women team beat New Zealand in first clash
Nida Dar's four-wicket haul led Pakistan women's team to a 57-run win over New Zealand XI in a 50-over practice game at the Bert Sutcliffe Oval in Lincoln University in Christchurch.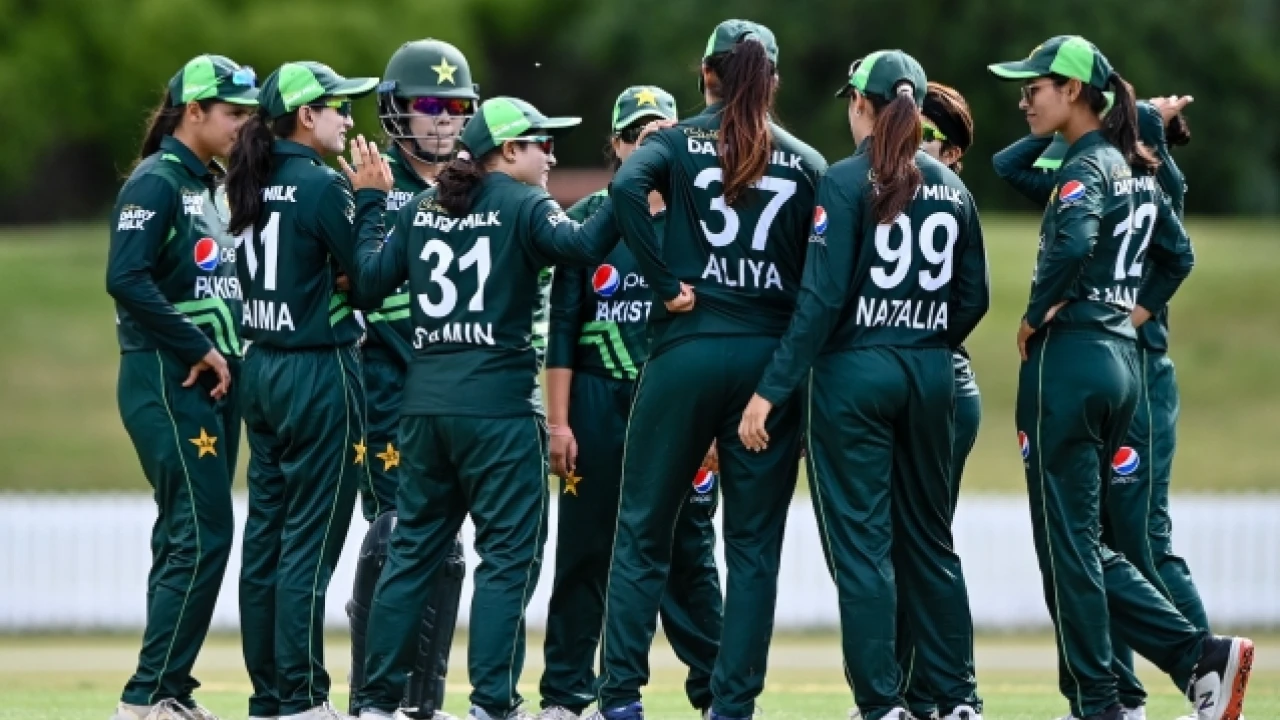 Christchurch: Nida Dar's four-wicket haul led Pakistan women's team to a 57-run win over New Zealand XI in a 50-over practice game at the Bert Sutcliffe Oval in Lincoln University in Christchurch on Tuesday.
The practice match allowed both sides to play their 15 players in an innings. Opting to bat first, Pakistan women scored 238 for the loss of 13 wickets in 50 overs. In the batting department, wicketkeeper-batter Najiha Alvi top-scored for her side with a 52-ball 38, which included two fours.
For New Zealand XI, GES Sullivan and LM Kasperek bagged four and three wickets, respectively.
In turn, New Zealand XI managed to score 181 and lost 13 wickets in their 50 overs. Opening batter AG Gerken was the top run-getter for the losing side, scoring 42 off 78 balls, hitting six boundaries.
Right-arm off-spinner and captain Nida was the most successful bowler for her side, clinching four wickets for 11 runs in four overs. Aliya Riaz, Diana Baig and Nashra Sundhu grabbed two wickets each.
Pakistan women's team will train tomorrow in the afternoon at Bert Sutcliffe Oval before taking on New Zealand XI in a T20 match at the same venue on Thursday, 30 November. The match will be live-streamed on New Zealand YouTube Channel.
Pakistan and New Zealand women's cricket teams will feature in a white-ball series starting from December 3. The series includes three T20Is and three ODIs. The ODIs are part of the ICC Women's Championship 2022-25
Scores in brief:
Pakistan women beat New Zealand XI by 57 runs
Pakistan women 238-13, 50 overs (Najiha Alvi 38; GES Sullivan 4-41, LM Kasperek 3-40)
New Zealand XI 181-13, 50 overs (AG Gerken 42; Nida Dar 4-11)
The state of the climate crisis
COP28 takes place amid an apocalyptic backdrop. From Appalachia to Malawi, these communities offer a measure of hope.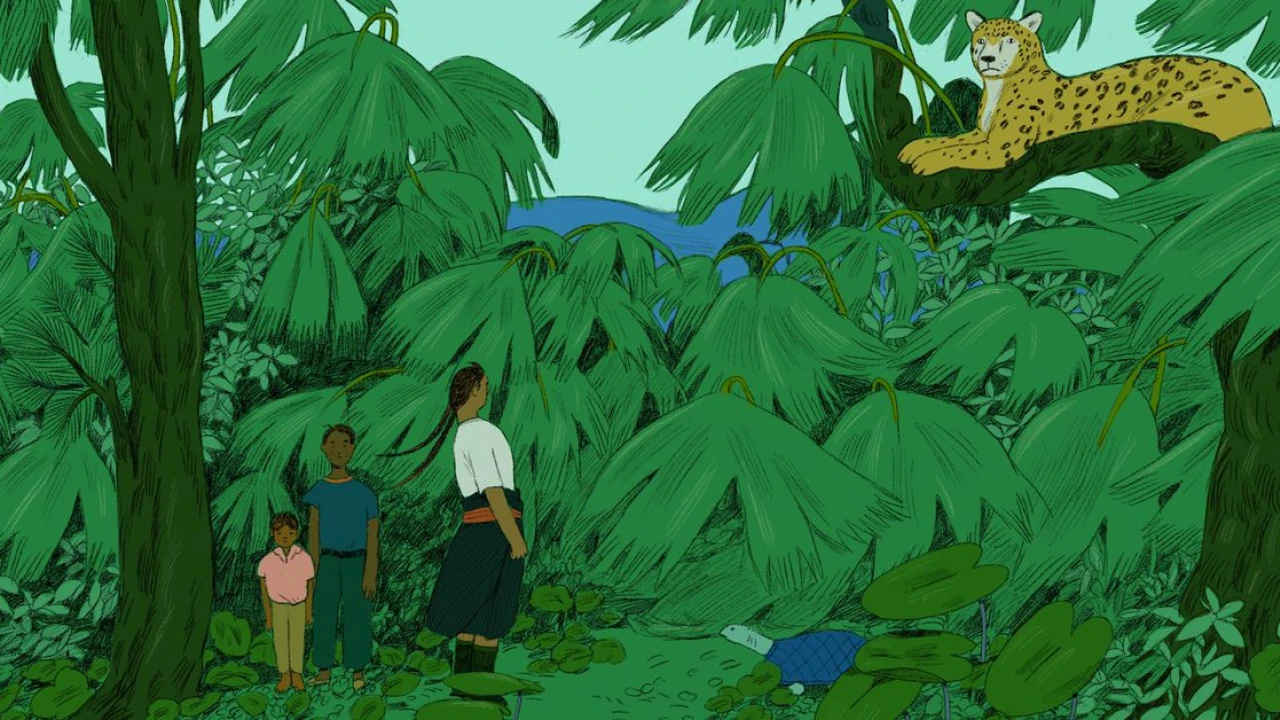 What could a climate that's severely out of whack look like? Could it spur devastating floods in the American Northeast? Or terrible fires, like the kind that leveled the historic Hawaiian town of Lahaina, the deadliest wildfire in the United States in more than a century? Or powerful tropical storms like Otis, the fastest accelerating hurricane on record?
In a word, yes.
Research makes it plain that climate change will bring about a hotter planet. El Niño pushed ocean heat this year to levels never recorded before. Scientists are now certain that 2023 will be the hottest year since temperature record-keeping began in the mid-1800s.
And yet, even more extreme temperatures may be coming. Some research predicts that we are on the cusp of blowing past the red line to limit the planet's temperature increase to 1.5 degrees Celsius, which would have limited the most extreme consequences of the climate crisis.
All of this puts us at a pivotal moment for humanity's future — and for our ability to alter our course.
Against this apocalyptic backdrop, global leaders are convening in Dubai for the 28th annual United Nations Conference of the Parties (COP) on climate change, which begins this week and convenes through December 12. This year's climate change summit is especially critical: It marks the first time that countries will take stock of how far we've come as a collective in addressing climate change — and how far we still have to go.
These dizzying and bureaucratic talks happen every year, and can be frustratingly ineffective as the planet marches faster toward a more uncertain future. But with this new Vox series, we aim to shift the gaze away from Dubai — and away from pessimism — to the remarkable places and communities confronting the effects of a warming and increasingly volatile planet.
In these features, we offer readers stories about community activism and agency, emerging science that provides hope in a mining-torn landscape, recovery and resilience, and a glimpse of the coastal communities standing up to El Nino's wrath. We aim to contextualize this moment and explore big themes such as the notions of refuge, the power of community activism, and the promise of climate reparations for nations in need. The climate crisis — and the decisions we make to address it — are already impacting countries around the world; here, we explain what's at stake through the lens of our international communities.
We're about to breach the 1.5 degrees C limit meant to curb global warming. Here's what that means.
As global leaders gather in Dubai for the COP28 conference in December, a scientific consensus is growing that annual global temperatures are on the cusp of exceeding 1.5 degrees Celsius for the first time. The convention's speakers will return to this threshold again and again — but why has 1.5 degrees been elected as a red line for curbing climate change? And what will it actually mean to cross it?
By Umair Irfan
The non-bureaucrat's glossary for saving the planet
Even the most consummate climate experts get hung up on simple phrases, and often, the highest-stakes decisions impacting the planet come down to the simplest language. To help clarify the most important debates that underscore our current moment — to make sense of what needs to be done about supercharged heat waves, hurricanes, and other troubles on the horizon — it's essential to understand the concepts that underpin an array of terms. Ongoing efforts in the climate movement hinge on these concepts, but they will also take center stage at COP28 in Dubai.
By Rebecca Leber
How Mexico's Indigenous communities are defending their mountains, rivers, and forests against climate change
Mexico is one of seven countries identified by the United Nations Environment Program as the most biodiverse on the American continent, and it possesses the largest percentage of land — more than 50 percent — collectively owned by Indigenous communities, who protect landscapes home to key species such as the monarch butterfly, the jaguar, turtles, and rare trees and plants.
But this important landscape faces threats from corrupt government officials and private enterprises that seek to aggressively log the forest. To protect their local environment, Indigenous communities in Puebla, Oaxaca, and Michoacan are mounting an offense against deforestation that would make them more vulnerable to climate change.
By Anjan Sundaram (Publishing soon.)
Appalachia could be a climate refuge. First, its community must resurrect the rivers.
You might be surprised to learn that Appalachia, a region long associated with some of the most devastating consequences of coal mining, is considered by scientists to be "the largest climate change haven in the continental United States." Its unique topography helps insulate it from extreme heat, tornadoes, and drought, and recent studies have identified central Appalachia as an important hub for in-migration and climate-adaptive development.
But to live up to that potential, the region's scientists and residents must address the issue of acid mine drainage in its rivers. Emerging technology from labs at Penn State and West Virginia universities has led to a process for distilling rare earth elements and minerals — key for developing next-generation batteries and semiconductors to fuel clean energy technologies — from acid mine drainage. The solution that comes out of this work isn't likely to be one you'd expect.
By Kate Morgan (Publishing soon.)
On the Pacific coast of Latin America, communities bear the brunt of this year's extreme El Niño
This year has been the hottest year on record in many parts of the world, and that includes South America, where temperatures pushed to jaw-dropping, extreme highs — during winter. Now spring is rising, a powerful El Niño is setting in, and countries like Peru, Bolivia, and Ecuador are in the line of fire.
During strong El Niño years, countries on the western coast of South America experience torrential downpours and extreme heat. These diverse countries are important case studies; having contributed little to the overall problem of climate change, they suffer some of its worst effects. The story of Latin America facing down El Niño shows the need for dealing with the consequences of the climate crisis more equitably.
By Umair Irfan (Publishing soon.)
How climate reparations could help Malawi recover from Cyclone Freddy
In the spring of 2023, the exceptionally long-lived and powerful Cyclone Freddy led to the deaths of more than 1,400 people in Malawi, a small country in eastern Africa. Ongoing deforestation and severe landslides made Malawi more vulnerable to the climate disaster. The nation's continuing recovery highlights how a loss and damage fund created by affluent nations under a global climate agreement could help communities like these all over the world avoid severe fallout in the aftermath of climate disasters. That is, of course, if — and that's a very big if — affluent nations agreed to create such a fund.
By Yessenia Funes (Publishing soon.)
What the world must do now
This year's United Nations climate change conference (COP28) was especially critical: It marked the first time that countries have collectively taken stock of how far we've come as a collective in addressing climate change — and how far we still have to go. But what came of this year's convention and what happens next?
By Umair Irfan and Rebecca Leber (Publishing soon.)
CREDITS
Contributors: Umair Irfan, Rebecca Leber, Yessenia Funes, Kate Morgan, and Anjan Sudaram
Editors: Paige Vega, Bryan Walsh, Adam Clark Estes
Art Director: Paige Vickers
Illustrations: Karlotta Freier
Copy editors: Tanya Pai, Caitlin PenzeyMoog, Kim Eggleston, Elizabeth Crane, Sarah Schweppe
Fact checking: Colleen Barrett, Caitlin PenzeyMoog, Sarah Schweppe
Audience: Shira Tarlo, Agnes Mazur, Gabby Fernandez
Special Thanks: Nisha Chittal, Natalie Jennings, Swati Sharma
Caretaker PM visits memorial of UAE's national heroes in Abu Dhabi
Caretaker Prime Minister Anwaar-ul-Haq Kakar attends  the solemn Guard of Honour ceremony.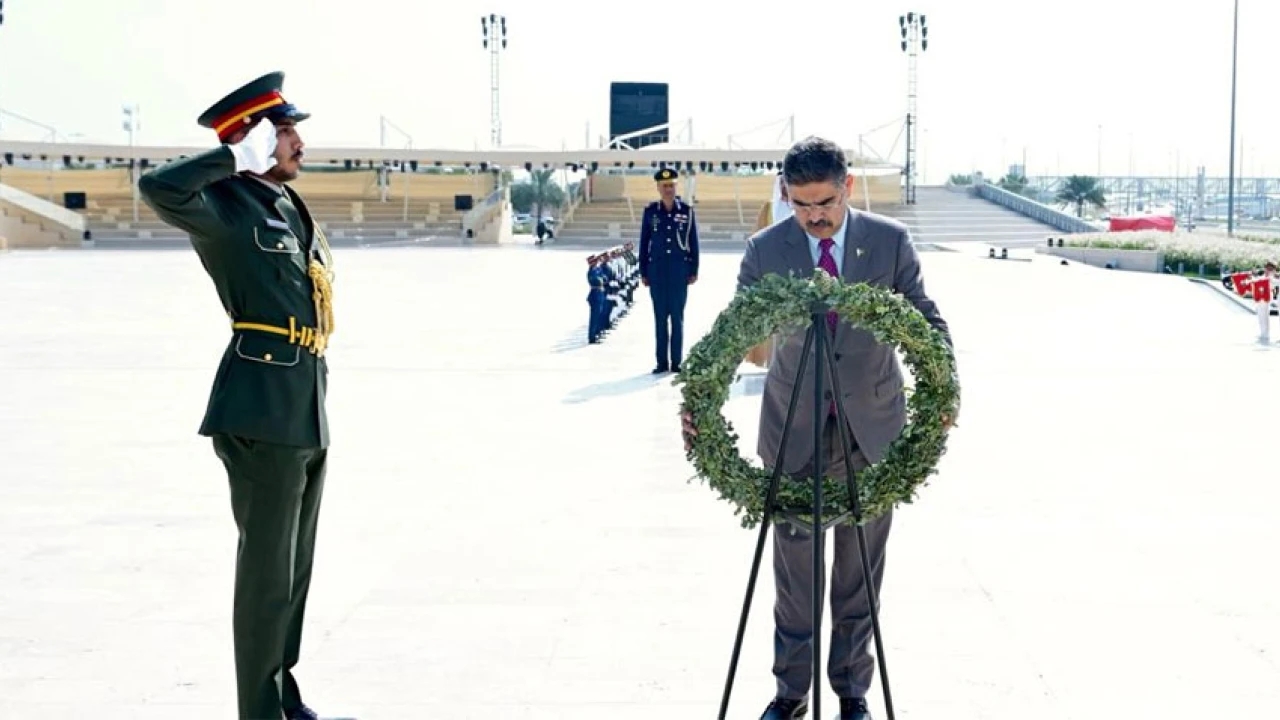 Abu Dhabi: Caretaker Prime Minister Anwaar-ul-Haq Kakar on Tuesday visited national and cultural landmark, Wahat Al Karama in Abu Dhabi, to pay homage to the sacrifices of UAE heroes who laid down their lives in the services of their country.
The Prime Minister was welcomed by Sheikh Thayeb bin Mohamed bin Zayed Al Nahyan, Chairman of the office of Development and Martyrs Families affairs at the Presidential Court.
The Prime Minister attended the solemn Guard of Honour ceremony.
Afterwards, he laid a wreath at the Martyrs' Monument.
The Monument comprises 31 panels leaning on one another to symbolize the unity and solidarity between the UAE's leadership, people and heroic soldiers.
The Prime Minister was briefed about the memorial, which embodies the sacrifices of valiant Emirati soldiers.
At the end of the tour, Prime Minister noted his remarks on the memorial's guest book, expressing his appreciation for the UAE's brave martyrs.
Wahat Al Karama is a national and cultural landmark in UAE's capital, Abu Dhabi, which was established to commemorate the heroic actions of the UAE's martyrs and their sacrifices in defence of the UAE.