PM emphasizes sustained high-level Pak-EU exchanges for stronger partnership
"Pakistan attached high importance to its relations with the EU as well as its historically close and cooperative bilateral ties with EU member states"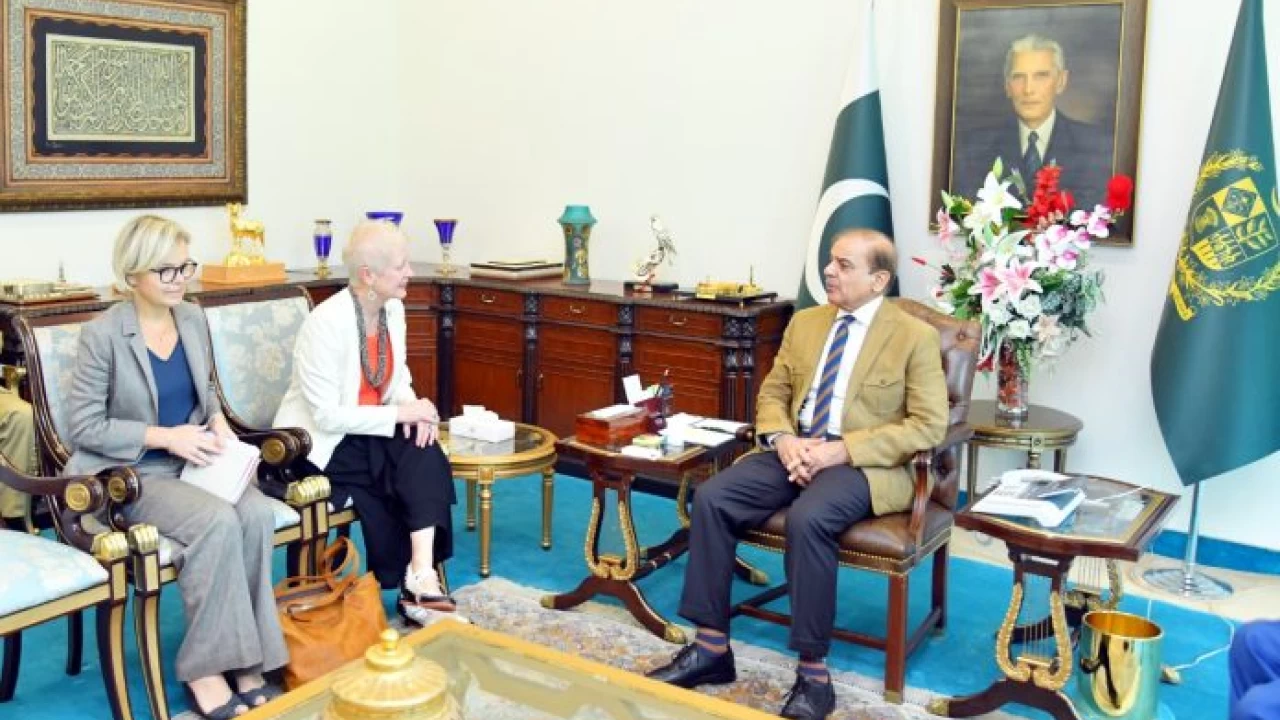 Islamabad: Prime Minister Shehbaz Sharif on Thursday said the sustained high-level exchanges between Pakistan and the European Union was vital to further strengthen the growing partnership.
The prime minister, in a meeting with the newly appointed Ambassador of the European Union to Pakistan Dr. Riina Kionka who called on him here, said that Pakistan attached high importance to its relations with the EU as well as its historically close and cooperative bilateral ties with EU member states.
Recalling his recent telephone conversations with the EU Council President Charles Michel and the President of the European Commission Ursula von der Leyen, the prime minister expressed confidence that the upcoming visits to Pakistan by the EU Parliamentary delegations as well as the next rounds of political and security dialogues under EU-Pakistan Strategic Engagement Plan would pave the way for more substantive cooperation between the two sides.
He credited the current GSP Plus scheme with enhancing the mutually beneficial trading ties between Pakistan and EU and hoped that Pakistan would continue to be part of the arrangement beyond 2023.
Noting the 60th anniversary of Pakistan-EU relations this year, the prime minister stressed that this milestone should be commemorated by both sides in a fitting manner.
Prime Minister Shehbaz Sharif stressed the importance of a peaceful and stable Afghanistan. He also highlighted the unprecedented level of cooperation that Pakistan had extended to the international community in regard to Afghanistan, especially since the developments of August last year.
Dr. Riina Kionka thanked the prime minister for receiving her and expressed her resolve to work for further deepening of EU-Pakistan relations during her tenure in Islamabad.
'Extreme' weather warning in force in Britain as new heatwave hits
European nations have faced a scorching heatwave in recent weeks with temperatures often exceeding 40C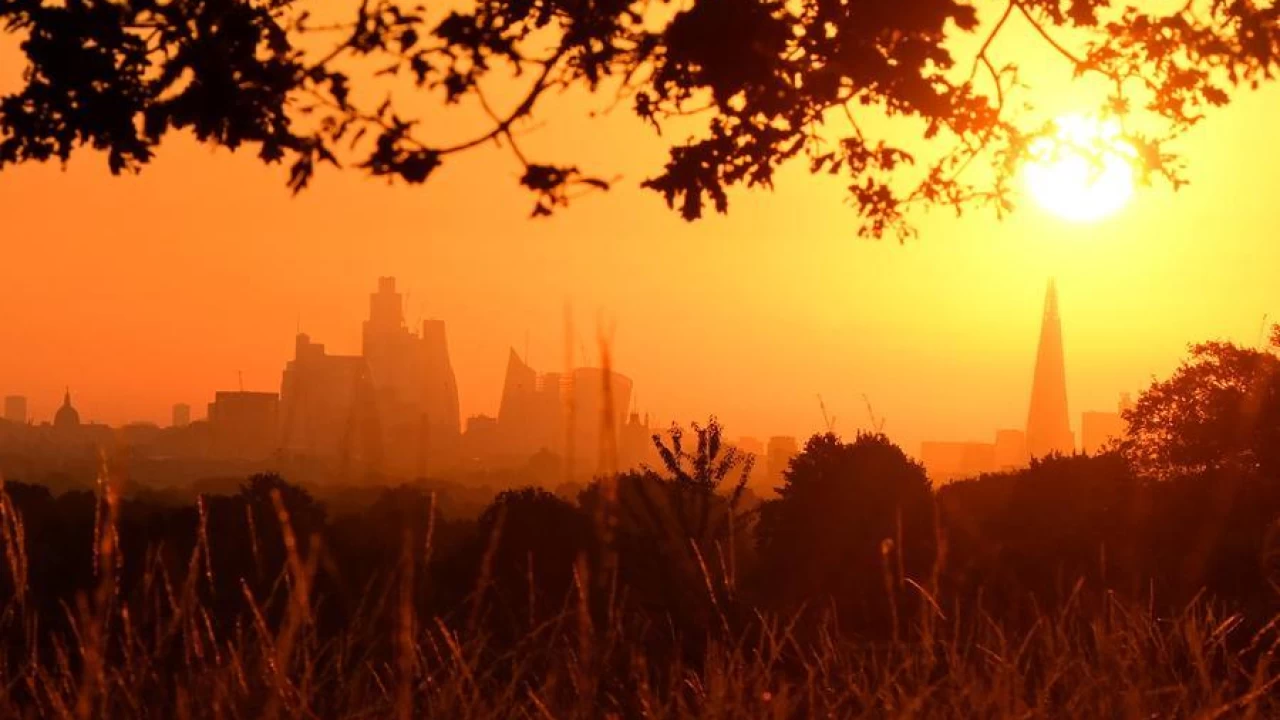 London: A four-day "extreme heat" warning came into force in parts of England and Wales on Thursday, with temperatures poised to top 35 Celsius in another heatwave that could cause wildfires and pressure water supplies and transport services.
The Met Office said its amber warning, its second-most severe after red, will last until the end of Sunday, and cautioned that people vulnerable to extreme heat could face adverse health effects.
Temperatures are expected to peak at 35C (95 Fahrenheit) on Friday and may hit 36C in some places on Saturday.
"The grass in London is tinderbox dry and the smallest of sparks can start a blaze which could cause devastation," London Fire Brigade Assistant Commissioner Jonathan Smith said on Thursday.
The brigade, which faced its busiest week since World War Two during July's heatwave, said it had tackled 340 grass, rubbish and open land fires in the first week of August, compared with just 42 in the same week last year.
The Met Office raised its forecast for fire severity in London and other parts of England over the next few days to "exceptional" or level 5, its highest.
The warning follows the driest July for England since 1935, when temperatures rose above 40C for the first time, turning a renewed spotlight to the impacts of climate change.
Other European nations have also faced a scorching heatwave in recent weeks with temperatures often exceeding 40C.
During July's heatwave, Britain, which is less used to such high temperatures, faced power outages, damage to airport runways and rail tracks and dozens of blazes in London that destroyed properties and vehicles.
Britain's environment minister George Eustice on Wednesday urged water companies to take precautions to protect water supplies and tackle the effects of the prolonged dry weather.
Several water companies have already imposed restrictions on water usage and supermarkets have limited sales of disposable barbecues that firefighters warn can set light to tinder-dry grass.
This week's amber warning follows Britain's first-ever red "Extreme Heat" warning in July.
SOURCE: Reuters
Earth to witness last supermoon of the year today
This will be the fourth supermoon in a row, and the last one of 2022.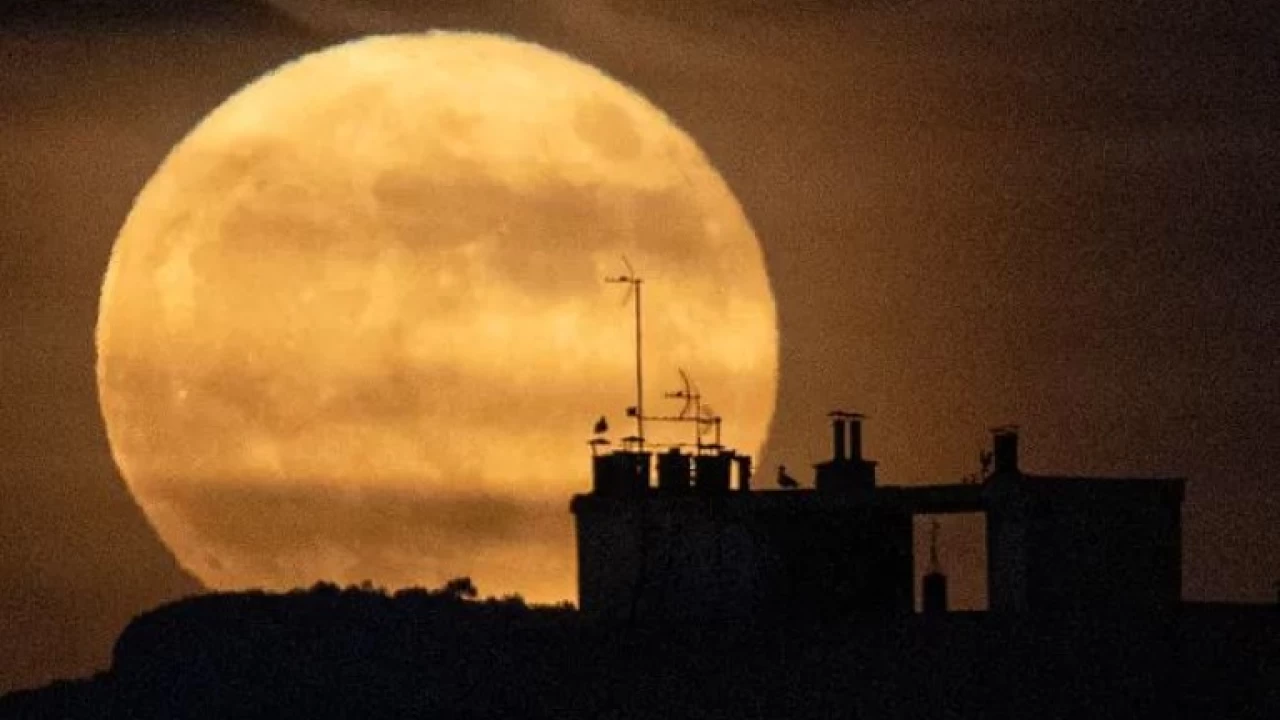 The last Supermoon of 2022 is set to appear tonight.
As summer slips into autumn and nights begin to grow longer, the final supermoon of the year will make a big splash Thursday (Aug. 11).
Supermoons occur when a full moon is within 90 percent of perige or the point where the moon is closest to Earth in its orbit. This celestial phenomenon causes the moon to appear bigger and brighter than usual.
Scientifically, supermoons radiate around 30% more light on Earth than usual. However, there are only 3-4 supermoons in a year!
The full moon of August, known as the Surgeon Moon, will occur on Thursday (Aug. 11) at approximately 9:36 p.m. EDT and 6:36 p.m. PDT (Friday at 0136 GMT). The supermoon will peak around 01:36 am GMT at night. It will occur when the moon is within 90% of its closest approach to Earth, making it a "supermoon" according to Fred Espanak, an eclipse expert and retired NASA astrophysicist.
We have already witnessed three supermoons this year, in May, June, and July.