SBP increases intertest rate by 125bps to 15pc
Acting Governor Dr Murtaza Syed says the "most important" objective behind the move is to control spiraling inflation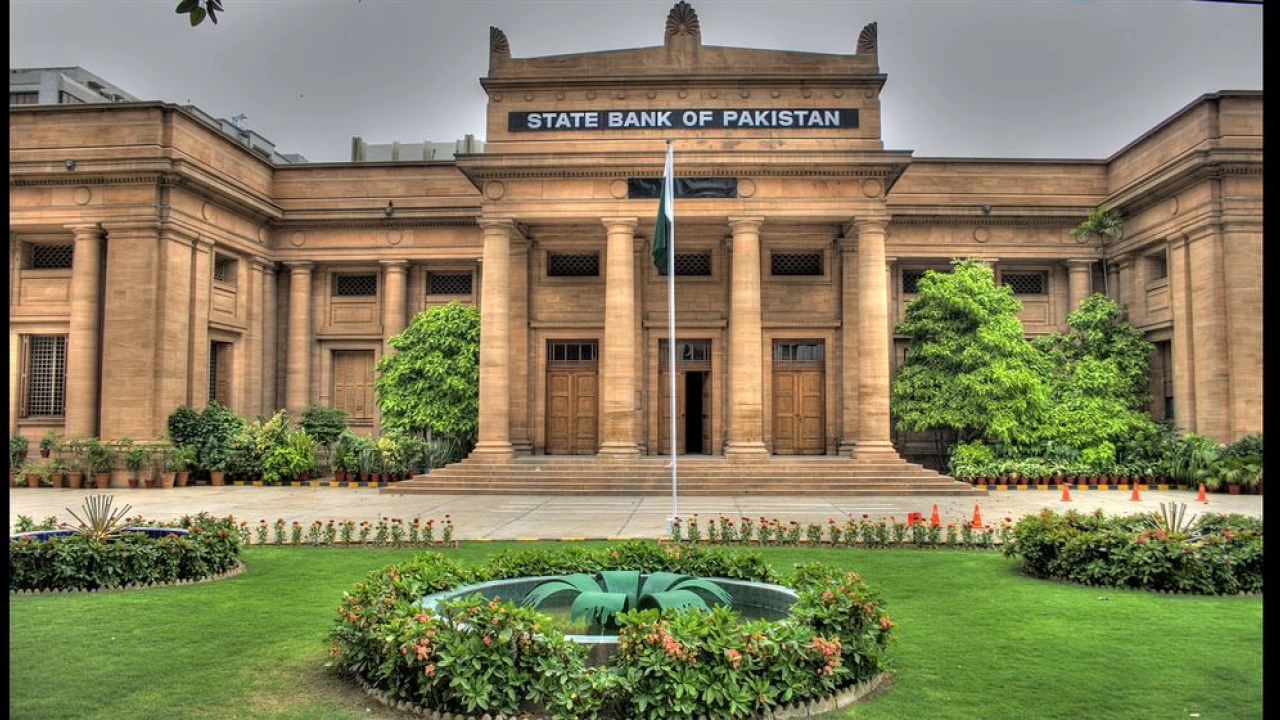 Karachi: The State Bank of Pakistan Thursday increased the interest rate by 125 basis points (bps) to 15 per cent.
After chairing the monetary policy committee (MPC) on the policy rate, the central bank's Acting Governor Dr Murtaza Syed addressed a press conference, saying the "most important" objective behind the move was to control spiraling inflation.
He attributed the rise in inflation to global reasons, such as the Russia-Ukraine war, and domestic developments, including a "very high economic growth".
Syed said that while a high economic growth rate was usually a good development, Pakistan's economy was structured in a way that it would start facing problems if the rate was six per cent for two years in a row.
Inflation had risen because of fiscal expansion, he added.
"The environment is very complex and uncertain. We have seen this kind of inflation globally after 50-60 years."
The acting governor, however, expressed the hope that the country would get past the phase of high inflation in the same way that it had been successful in combatting the coronavirus pandemic.
Syed said that inflation would remain between 18 to 20pc in the current fiscal year, however, the SBP would try to make sure that it did not rise beyond 20pc.
If the SBP had not raised the benchmark policy rate, it could have led to a worse situation — hyperinflation and more pressure on the currency, he said.
The central bank acting chief said economic growth was expected to come in at 3 to 4pc in the current fiscal year, which would reduce the risk of a further rise in inflation.
"The inflation number will remain high but we will try that it does not increase. We will try to control month-on-month [inflation] but the year-on-year [inflation] will unfortunately remain between 18 to 20pc."
He emphasised the need to control food prices. "While the monetary policy cannot control this, the agricultural output can be increased and bottlenecks in supply distribution can be addressed."
Meanwhile, SBP Deputy Governor Sima Kamal said the Monetary Policy Committee had decided that the Export Finance Scheme (EFS) and Long-Term Finance Facility (LTFF) rates would be 5pc less compared to the interest rate.
"We want to keep supporting the exporter ... this is a very important step," she said.
The central bank earlier raised the benchmark interest rate by 150 bps to 13.75pc in May.
Later in a statement, the SBP said Pakistan was facing a large negative income shock from high inflation and necessary but difficult increases in utility prices and taxes.
"Under the MPC's baseline outlook, headline inflation is likely to remain elevated around current levels for much of FY23 before falling sharply to the 5-7 percent target range by the end of FY24, driven by tight policies, normalisation of global commodity prices, and beneficial base effects," the statement added.
It underlined that headline inflation rose significantly from 13.8pc in May to 21.3pc in June, the highest since 2008.
"The increase was broad-based—with energy, food and core inflation all rising significantly—and more than 80 percent of the items in the CPI basket experiencing inflation of above 6 percent."
The SBP noted the three encouraging developments — the passage of budget based on "strong fiscal consolidation, $2.3bn commercial loan from China and robust economic activity — were overshadown by global inflation and other factors.
The SBP said the the current account deficit rose to $1.4bn in May, on the back of lower exports and remittances partly due to the Eid holiday. "Based on PBS data, the trade deficit rose to $4.8bn in June, more than $1.7bn higher than its February low."
It said the the current account deficit was projected to narrow to around 3pc of GDP "as imports moderate with cooling growth, while exports and remittances remain relatively resilient".
The central bank noted that expected completion of the ongoing IMF review will catalyse important additional funding from external sources that will ensure that Pakistan's external financing needs during FY23 were met.
For fiscal sector, the SBP said the fiscal stance in FY22 was unexpectedly expansionary, with the primary deficit estimated at 2.4pc of GDP, which was "double that of the previous year and more than thrice the budgeted primary deficit of 0.7pc of GDP".
The SBP said the monitoring committee will continue to carefully monitor developments affecting medium-term prospects for inflation, financial stability, and growth and will take appropriate action to safeguard them.
Boris Johnson resigns as British PM
British Prime Minister Boris Johnson makes a statement at Downing Street in London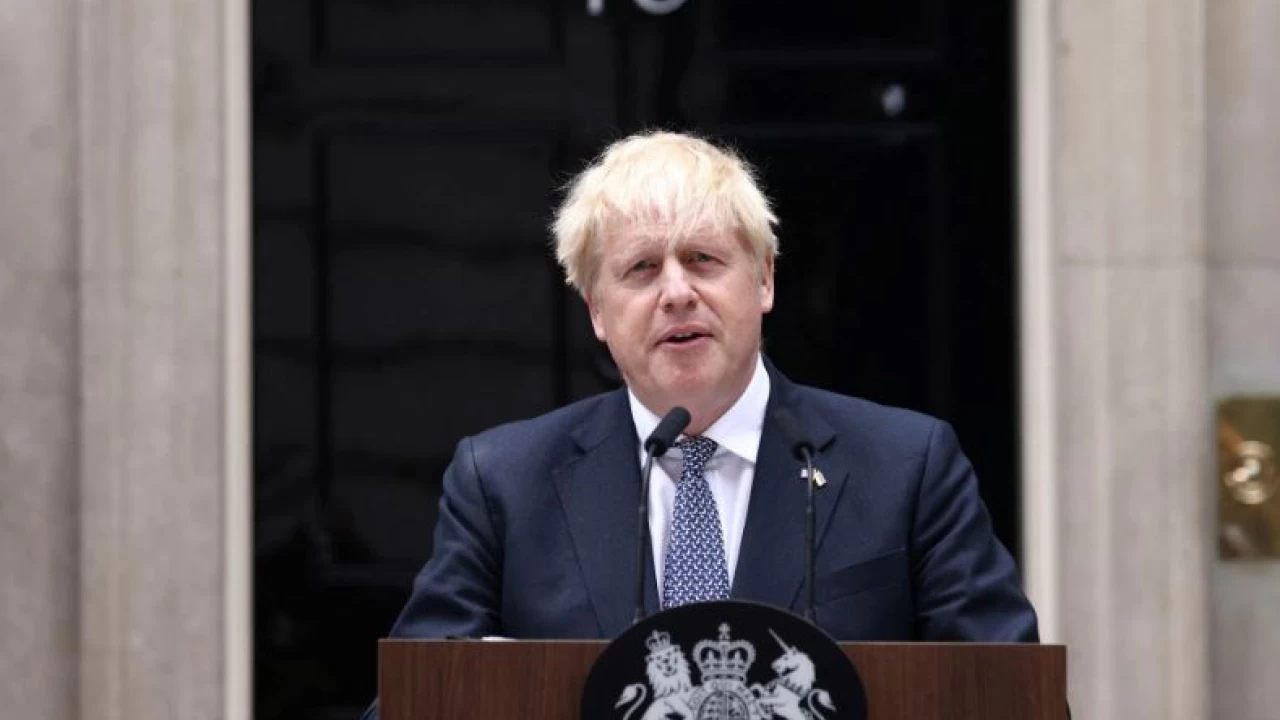 London: Boris Johnson said on Thursday he was resigning as Britain's prime minister, bowing to calls from ministerial colleagues and lawmakers in his Conservative Party.
"The process of choosing that new leader should begin now," Johnson said at the door of Number 10 Downing Street.
"And today I have appointed a cabinet to serve, as I will until a new leader is in place."
After days of battling for his job, the scandal-plagued Johnson had been deserted by all but a handful of allies after the latest in a series of scandals broke their willingness to support him.
"His resignation was inevitable," Justin Tomlinson, deputy chairman of the Conservative Party, said on Twitter. "As a party, we must quickly unite and focus on what matters. These are serious times on many fronts."
The Conservatives will now have to elect a new leader, a process that could take weeks or months.
SOURCE: Reuters
PM Shehbaz Sharif receives Turkiye's new Ambassador
PM extended best wishes to him for a successful term in Pakistan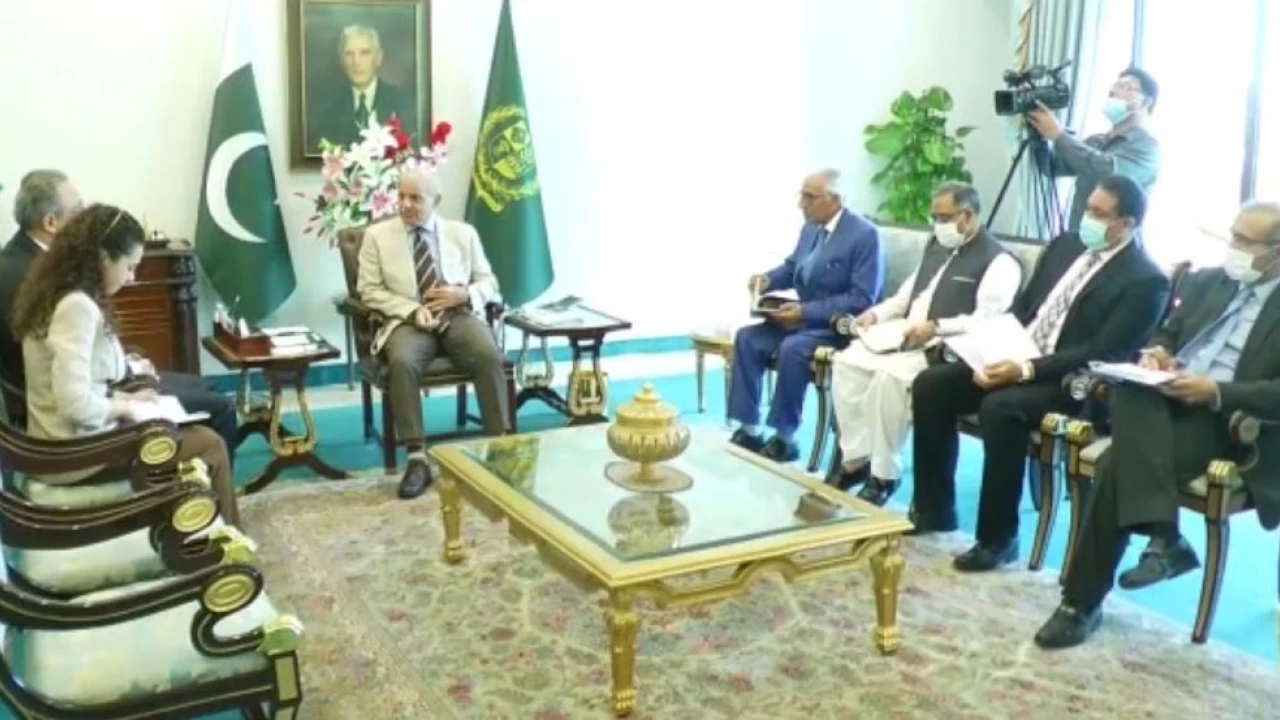 Islamabad: Prime Minister Muhammad Shehbaz Sharif received Turkiye's new Ambassador Mehmet Pacaci today.
The Prime Minister felicitated the Ambassador on his appointment and extended best wishes to him for a successful term in Pakistan.
The Prime Minister stated that Pakistan-Turkiye fraternal ties were unparalleled in inter-state relations in terms of mutual trust, understanding and mutual support on each other's national causes. He expressed hope that during the Ambassador's tenure, bilateral cooperation will be further strengthened, especially in the trade and investment domains.
Prime Minister Shehbaz Sharif expressed gratitude for Turkiye's steadfast support on Jammu and Kashmir dispute and reiterated Pakistan's commitment on Turkiye's core interests.
Recalling his visit to Turkiye in June 2022, the Prime Minister conveyed that he was looking forward to welcoming President Recep Tayyip Erdoğan for the 7th session of High-Level Strategic Cooperation Council (HLSCC) in Pakistan in September 2022.
The Prime Minister also highlighted the significance of 75th anniversary of Pakistan-Turkiye diplomatic relations and underscored the importance of celebrating this milestone in a befitting manner through commemorative events in both countries.