Nawaz Sharif meets Shujaat Hussain after 15 years
The leadership of Muslim League-N and Muslim League-Q discussed mutual cooperation in the upcoming general elections.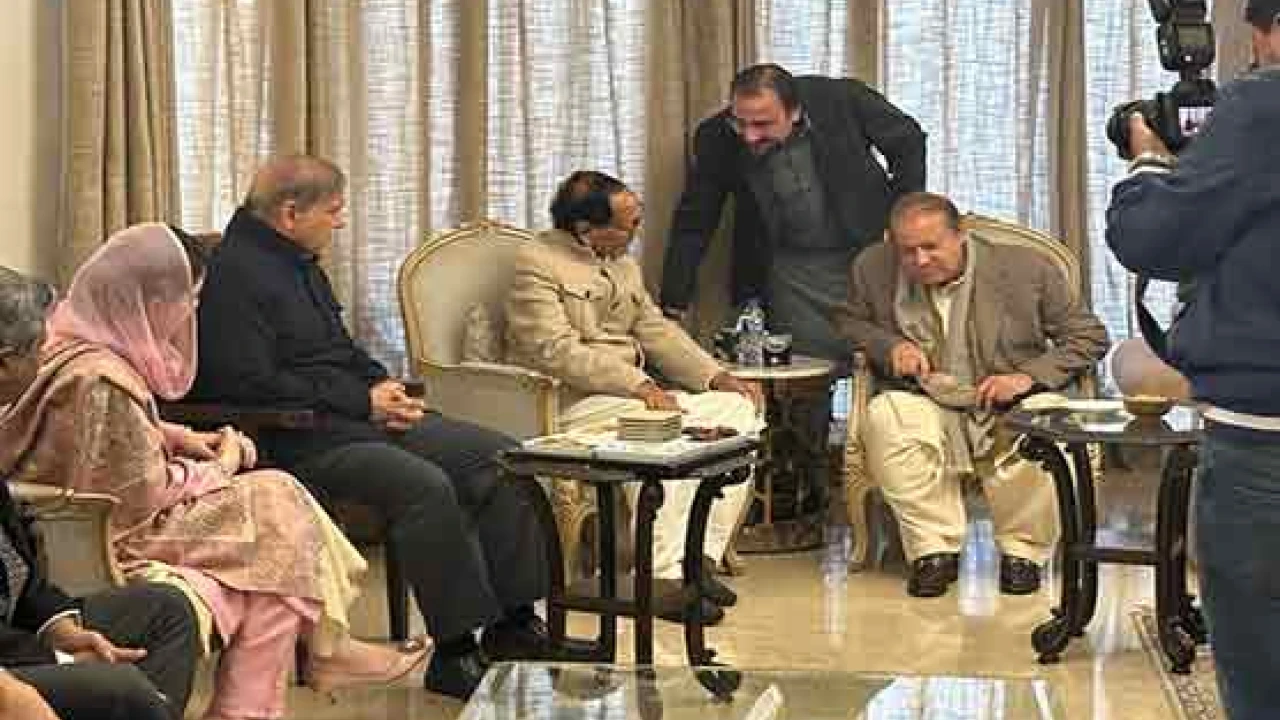 Lahore: Pakistan Muslim League-Nawaz (PML-N) supremo Mian Nawaz Sharif Wednesday met Pakistan Muslim League-Quaid (PML-Q) chief Chaudhry Shujaat Hussain after 15 years.
Leader of Muslim League Mian Nawaz Sharif reached his residence at Zahoor Elahi Road to meet Chaudhry Shujaat Hussain, where the meeting between the two leaders lasted for 40 minutes.
Along with Nawaz Sharif, Shehbaz Sharif, Maryam Nawaz, Rana Sanaullah, Saad Rafique, Sardar Ayaz Sadiq and Azam Nazir Tarar, among other party leaders also attended the meeting.
On the arrival of Nawaz Sharif and the League leadership, the leaders of the Muslim League-Q welcomed them. Salik Hussain, Shafi Hussain, Tariq Bashir Cheema and Imtiaz Ranjha also participated on behalf of PML-Q.
Nawaz Sharif inquired about the welfare of PML-Q chief Shujaat Hussain who expressed his best wishes for PML-N leader.
The leadership of Muslim League-N and Muslim League-Q discussed mutual cooperation in the upcoming general elections.
Muslim League-Q decided to call a meeting of its party leadership after the meeting, while the leadership of PML-Q will take its leaders into confidence about the meeting with the League leadership.
Browning, Bengals beat Jaguars as Trevor Lawrence suffers ankle injury
The Jacksonville Jaguars fell in overtime to the Cincinnati Bengals on "Monday Night Football".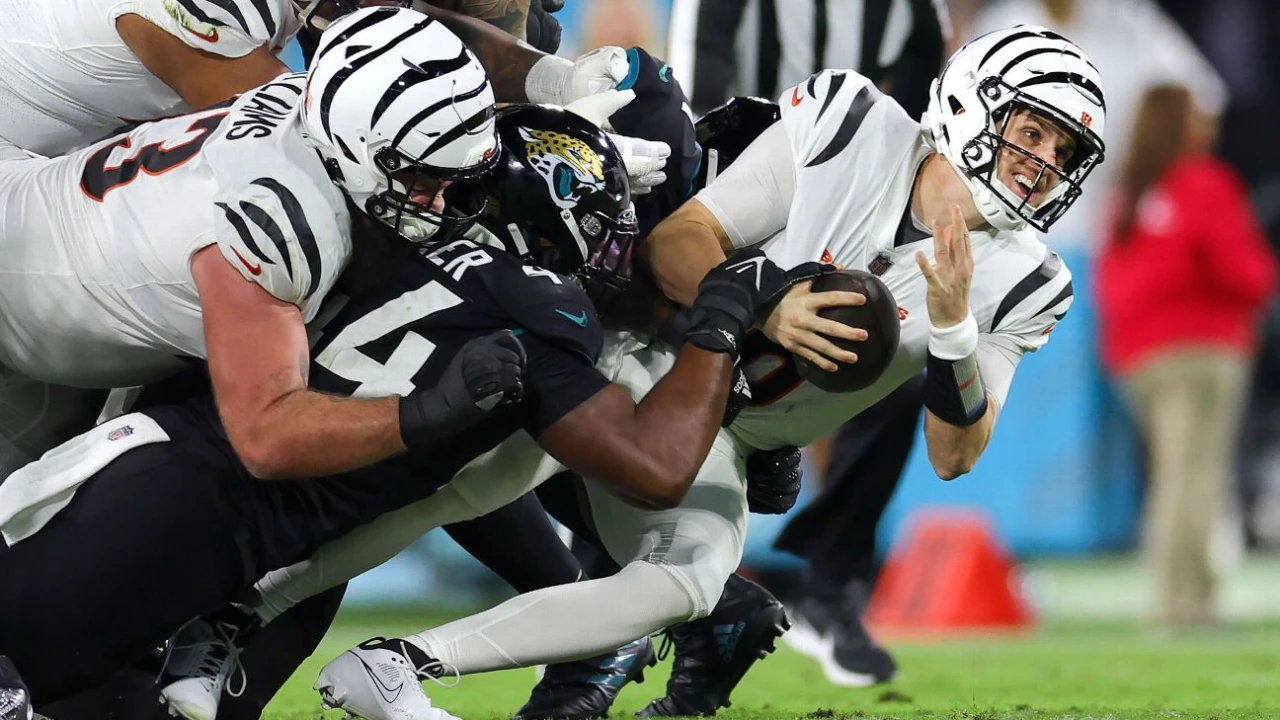 JACKSONVILLE, Fla. -- The Jacksonville Jaguars fell to the Cincinnati Bengals 34-31 on "Monday Night Football" in a game that saw quarterback Trevor Lawrence leave in the fourth quarter with a right ankle injury.

Bengals backup quarterback Jake Browning -- filling in for the injured Joe Burrow -- did his best Burrow impression in Jacksonville, leading Cincinnati to a 21-14 lead late in the third quarter. But the Jags stormed back with a pair of TDs, the second of which set up by a Josh Allen interception of a Tyler Boyd pass, to take the lead.

Browning answered with a short TD to even the score 28-28, then commanded a late field goal drive one possession after Lawrence went down and was taken to the locker room. Jaguars backup C.J. Beathard answered with a field goal drive of his own, sending the game to overtime where Bengals kicker Evan McPherson won the game from 48 yards.

The loss drops Jacksonville to 8-4 on the season, while the Bengals improve to 6-6 -- and 1-1 since Burrow was ruled out for the season with an injury to his right wrist.

Jake Browning got it done.

In his second career start -- in a primetime matchup against a division-leading team in the AFC -- the Bengals' backup quarterback turned in the type of performance that will give the team hope it can still compete for a playoff berth.

Browning was 32-of-37 passing for 354 yards and two touchdowns -- one passing, one rushing. Two of those incompletions were drops by his wide receivers. If Cincinnati can replicate this type of performance, it has a shot at reaching the playoffs for the third straight year. Of Cincinnati's five remaining opponents, only the Kansas City Chiefs have their starting quarterback healthy.

Bold prediction: Rookie running back Chase Brown is going to see more carries the rest of the season. Cincinnati wanted to see how the fifth-round pick would fare on the ground before he went on injured reserve with a hamstring injury. In his second game back, Brown saw work early and often. And he showed why he could be a big-play running back that Cincinnati has lacked the last couple of years. Brown's 31-yard carry in the third quarter was the team's longest from scrimmage this season. To put that in perspective, Joe Mixon had 35 yards on his first 10 carries. The remaining five games of the regular season could give the Bengals an extended look at whether Brown could be a long-term starter.

Eye-popping Next Gen Stat: Browning's completion percentage over expectation in the first three quarters was a staggering 16.3%, according to NFL Next Gen, which ranked 12th out of 386 for a quarterback through the first three quarters of a game this season. And it wasn't just a lot of short throws that built that number. Of his first 20 completions, five of them were for 10 or more air yards, per NFL Next Gen.

Next game: vs. Indianapolis Colts (1 p.m. ET, Sunday, Dec. 10)

The Jaguars lost to Cincinnati in overtime, but may have suffered an even worse loss when Lawrence suffered a right ankle sprain late in the fourth quarter.

Lawrence was injured when left tackle Walker Little was pushed back and stepped on Lawrence's right ankle. His leg appeared to get caught under him as he went to the ground, and he needed assistance to get to the locker room.

If Lawrence is out, the team will turn to Beathard, who hasn't started a game since Week 16 in 2021 with the San Francisco 49ers. Beathard had only thrown 17 passes in his two-plus seasons with the Jaguars, but he led them into position for a game-tying field goal with 26 seconds remaining in regulation. The Jaguars play the Cleveland Browns and Baltimore Ravens in the next two weeks.

Pivotal play: Rookie wide receiver Parker Washington turned an interception into a touchdown on a third-and-9 play from the Cincinnati 14-yard line. Bengals safety Dax Hill got both hands on Trevor Lawrence's pass to Washington in the back of the end zone but he couldn't hold onto the ball. Washington grabbed the deflection for his first NFL touchdown. Instead of trailing 21-14 and the Bengals riding a wave of momentum, the game was tied at 21.

Pivotal play, part II: That play proved even more important after linebacker Josh Allen intercepted Tyler Boyd's attempted pass on a trick play to running back Joe Mixon on the Bengals' first offensive snap following Washington's touchdown catch. That gave the Jaguars the ball on the 9-yard line and Lawrence's 1-yard run on fourth-and-goal gave the Jaguars a 28-21 lead -- a 14-point swing in 2:13.

Biggest hole in the game plan: The Jaguars thought they'd be able to pressure Bengals quarterback Jake Browning in his second career start, and they did on a fourth-down play to stop Cincinnati's first drive. That was pretty much it for the first half, however. Per ESPN Stats & Information, the Jaguars got pressure on 14.3% of the Bengals' dropbacks in the first half (including Ja'Marr Chase's one attempt). Browning completed 17 of 19 passes for 178 yards in the first half, and he had 260 yards (and only three incompletions) entering the fourth quarter.

Next game: at Cleveland Browns (1 p.m. ET, Sunday, Dec. 10)
Actress Nausheen Masud passes away
Nausheen Masud was suffering from cancer and undergoing treatment for some time.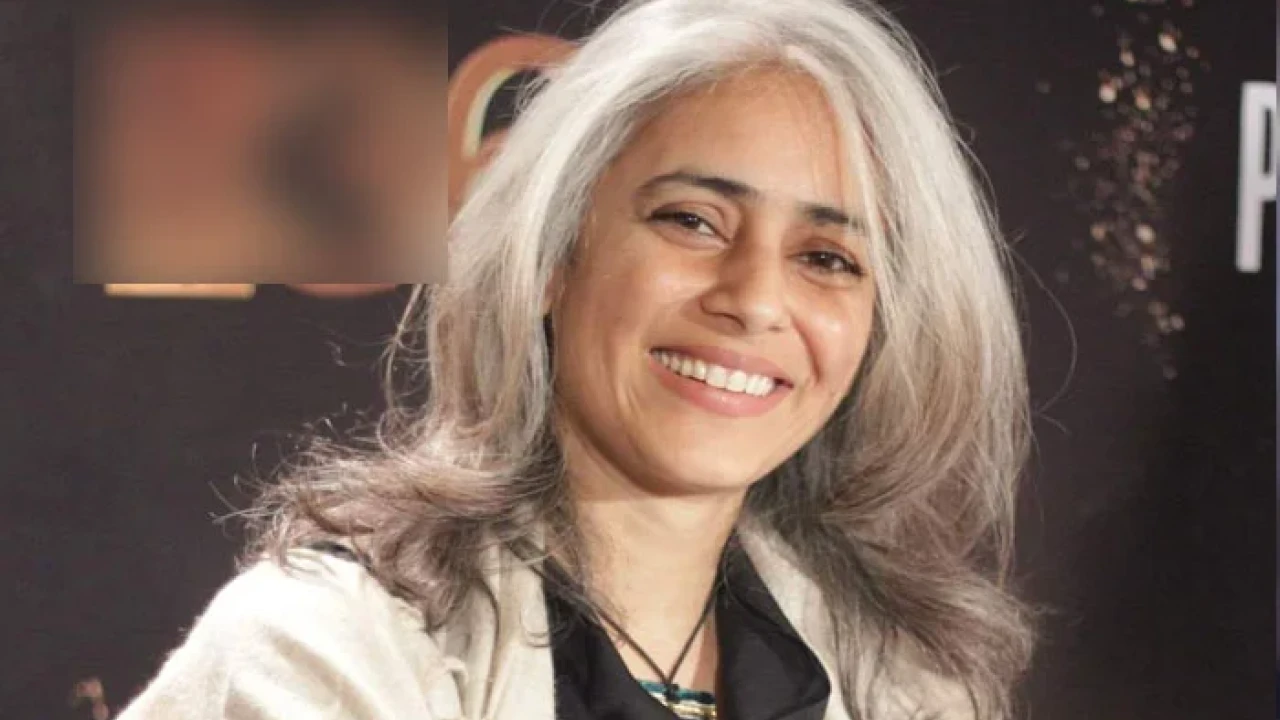 Karachi: Famous Pakistani actress, host and producer Nausheen Masud has passed away.
According to the details, co-star Adnan Siddiqui turned to social media website X and confirmed the death of the actress.
Farewell to the remarkable Nausheen Masud, dear friend and beautiful soul. Her warmth and style added magic to every moment we shared on and off camera. Grateful for the memories we co-created. Rest peacefully, Nausheen. pic.twitter.com/xqn97UGcHl

— Adnan Siddiqui (@adnanactor) December 6, 2023
Nausheen Masud was suffering from cancer and undergoing treatment for some time, which was also confirmed by her ex-husband Tariq Qureshi.
The bereaved of the deceased include her current husband Imran and two sons.
Nausheen Masood did Bachelors in Industrial Designing from St. Joseph's College, Karachi.
She acted in various drama serials including Jaal, Colony 1952, Ghar To Akhir Apna Hai, Dolly Ki Aaye Gi Baaraat, while hosting various programs including Andaz Apna Apna.
Creative talent Nausheen Masud has also directed music videos of many famous singers including Shahzad Rai, Junaid Jamshed, Aamir Zaki, Jawad Ahmed and music band Junoon.