By-election on NA seats: PTI announces nationwide election campaign
The party's chairman, Imran Khan, will address rallies in 17 cities of the country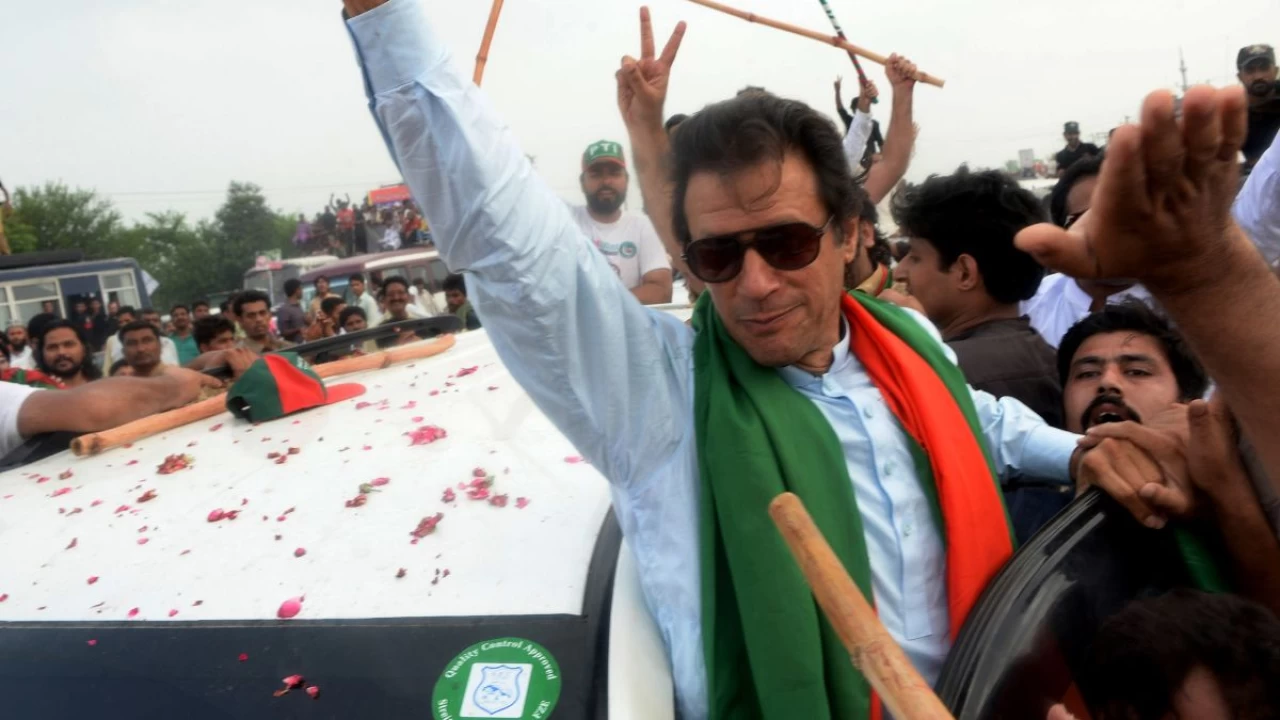 Islamabad: The PTI on Thursday announced nationwide rallies in connection with upcoming by-elections on nine National Assembly seats.
The party's chairman, Imran Khan, will address rallies in 17 cities of the country.
According to the party's schedule, Khan will demonstrate his political sghow in Rawalpindi on Sunday, August 21, Haripur on Wednesday, August 24, Karachi on Friday, August 26, Sukkur on Saturday, August 27, and Imran Khan on Sunday, August 28 in Peshawar.
Apart from this, Khan will address a meeting in Jhelum on Monday, August 29, Attock on Wednesday, August 31, Sargodha on Thursday, September 1, Gujarat on Friday, September 2, and Bhawalpur on Saturday, September 3.
According to the schedule, the former prime minister will address public meetings in Bahawalnagar on September 7, Multan on September 8, Sheikhupura on September 9, Gujranwala on September 10 and Quetta on September 11.
According to PTI leader Ali Zaidi, the August 19 rally in Karachi has been postponed due to heavy rains.
Pak-Saudi Arabia agree to improve coordination to deal with common challenges
Matters of mutual interests including Pak-Saudi bilateral relations were discussed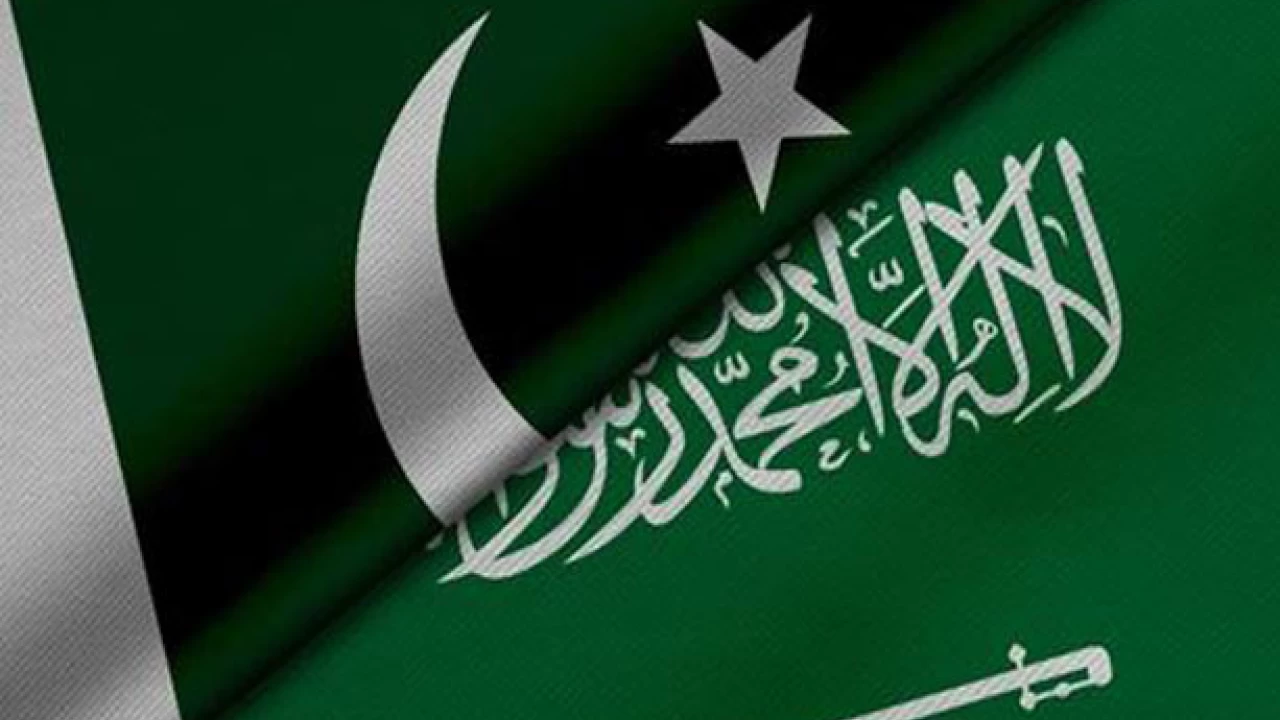 Islamabad: Pakistan and Saudi Arabia on Thursday agreed to further improve the coordination between the interior ministries of both the countries to deal with common challenges.
The agreement was reached at the meeting held at Jeddah between Interior Minister Rana Sanaullah and his Saudi counterpart party, said a statement issued here. Earlier, Saudi Deputy Interior Minister Dr. Nasir bin Abdul Aziz Dawood received Rana Sanaullah upon his arrival at the Ministry, it further said. Pakistani Ambassador to Saudi Arabia Aamir Khurram Rathore and Consul General Khalid Majeed were also present in the meeting.
Matters of mutual interests including Pak-Saudi bilateral relations came under discussion during the meeting. Interior minister congratulated his counterpart for making the best arrangements for Hajj 2022. The minister congratulated and thanked the Saudi government for the successful implementation of the Road to Makkah project for Pakistani pilgrims.
He stressed the need to improve the communication between the Interior Ministries of both the countries. Security cooperation between Pakistan and Saudi Arabia would further be enhanced, he added. He said Pakistan and Saudi Arabia would jointly face all internal and regional security challenges. Pak-Saudi relations were historical, long-standing and and fraternal, he added.
Sanaullah said the Pakistani people have special devotion and love for the custodian of two holy mosques. Saudi Arabia has always provided generous help and assistance to Pakistan in the most difficult situations, he added. He congratulated the Saudi government and the custodian of the mosques for making the best arrangements for the Hajj. He said over 80,000 Pakistani Hujjaj performed hajj this year and availed the Road to Makkah facility.
Gold price falls by Rs2,800 per tola in Pakistan
The price of gold settled at Rs142,600 per tola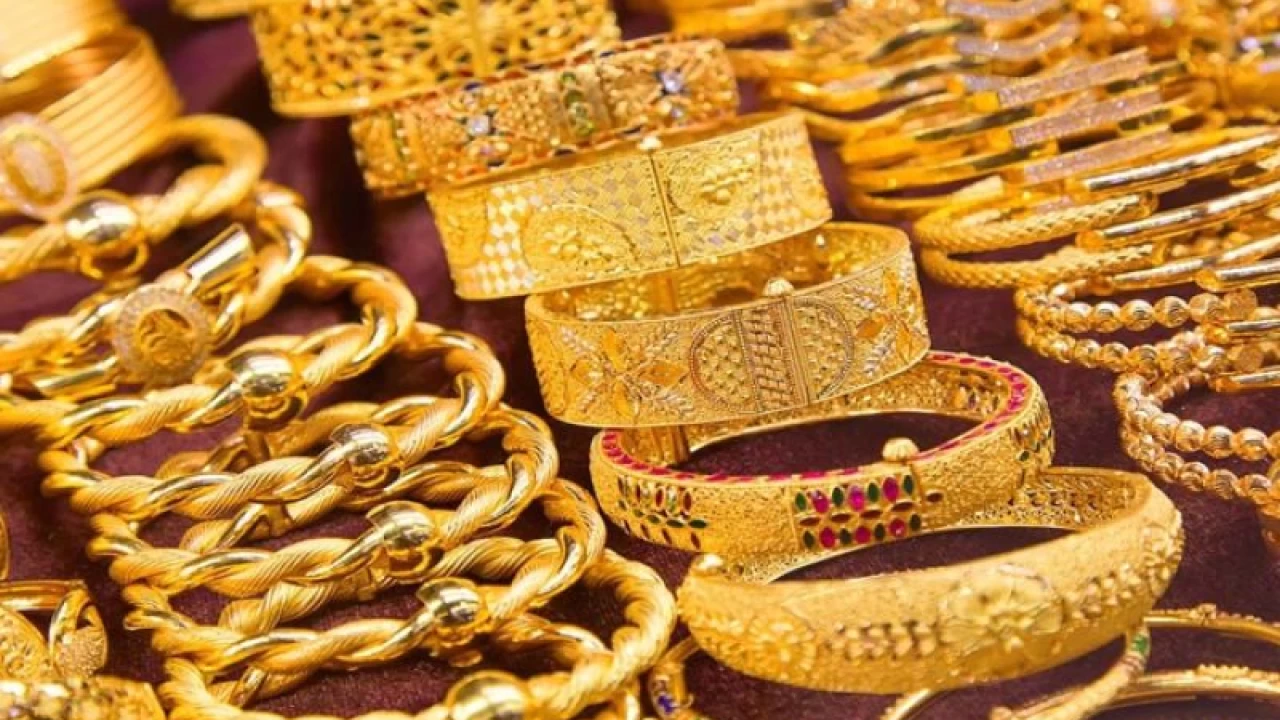 Karachi: Gold price in Pakistan plunged by Rs2,800 per tola despite the depreciation of the Pakistani rupee against the US dollar and rising international prices.
The price of gold settled at Rs142,600 per tola. Meanwhile, with a fresh decline of Rs2,397 per 10 grams, the gold price settled at Rs122,256.
Gold is facing some pressure with the resumption of the dollar strength and also because the minutes talked about hiking rates.
Cumulatively, the yellow metal gained Rs11,200 per tola during August 16-17; recovering the losses incurred during the period of August 10-15 which amounted to Rs9,300 per tola.
It should be noted that the gold price is standing below cost. Gold is cheaper by Rs5,000 per tola compared to its price in Dubai.
In the international market, bullion prices registered nominal gains of $2 per ounce to settle at $1,771 as bond yields slipped despite pressure from a firmer dollar and expectations that the US Federal Reserve will keep raising interest rates.
Meanwhile, silver prices in the domestic market remained unchanged at Rs1,540 per tola and Rs1,320.30 per 10 grams today.