North Korea reports first COVID-19 outbreak, declares emergency
Most likely it is because this outbreak is too serious and too difficult to hide.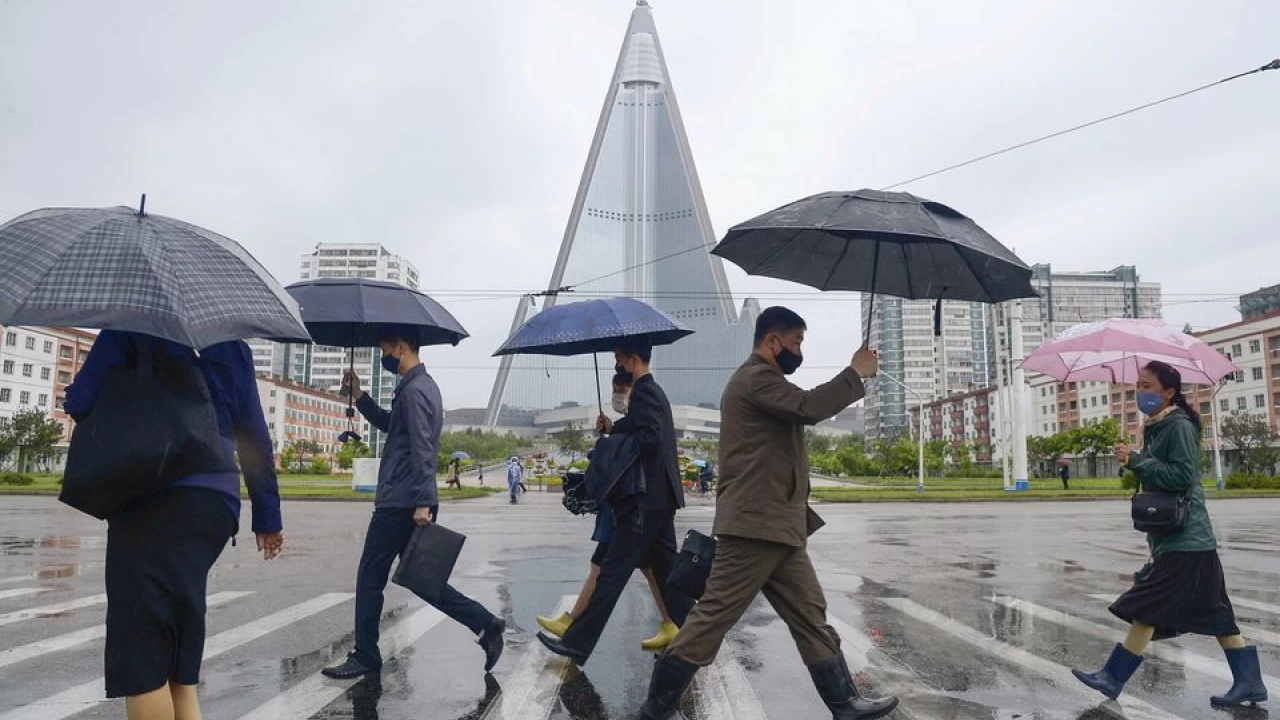 Pyongyang: North Korean leader Kim Jong Un has ordered a strict national lockdown after a COVID-19 outbreak was confirmed in Pyongyang, the capital, the state-run Korean Central News Agency reported Thursday.
The country confirmed its first COVID-19 outbreak, calling it the "gravest national emergency" and ordered a national lockdown—with state media reporting an Omicron variant had been detected in Pyongyang.
As per details, this is the first cases of COVID-19 acknowledged by North Korea during the two-year pandemic, though most outside experts doubted that the isolated nation had evaded the virus completely.
The first public admission of COVID infections highlights the potential for a major crisis in a country that has refused international help with vaccinations and kept its borders shut.
According to the World Health Organization (WHO), no cases of COVID-19 have been reported IN North Korea as of March. Moreover, there is no official record of North Koreans being vaccinated.
"A most serious emergency case of the state occurred: A break was made on our emergency epidemic prevention front where has firmly defended for two years and three months from February, 2020," official KCNA news agency said.
Samples taken on May 8 from people in Pyongyang who were experiencing fevers showed a sub-variant of the Omicron virus, also known as BA.2, the report said, without providing details on case numbers or possible sources of infection.
The report was published after North Korean leader Kim Jong Un led a Workers' Party meeting on Thursday to discuss responses to the outbreak
Kim ordered all cities and counties of the country to "strictly lock down" their regions to prevent the spread of the coronavirus and said emergency reserve medical supplies would be mobilised, according to KCNA.
"The state epidemic prevention work shall be switched over to the maximum emergency epidemic prevention system," KCNA added.
Although the North has never before confirmed a single coronavirus infection, officials have doubted that the country is COVID-free, as cases of the Omicron variant were widely reported in neighbouring South Korea and China.
Most likely it is because this outbreak is too serious and too difficult to hide.
With no vaccines, poor healthcare, and a limited capacity to test people, North Korea's options are very limited right now.
The country has declined shipments of vaccine from the COVAX global COVID-19 vaccine-sharing programme and the Sinovac Biotech vaccine from China—suggesting no civilians may have been vaccinated.
It does not necessarily mean they will be any more willing to accept outside help.
On the other hand, a South Korean website that monitors activities in Pyongyang said this week that residents were told to return home and remain indoors because of a "national problem" without offering details.
Earlier on Thursday, Chinese state television reported North Korea has required its people to stay at home since May 11 as many of them have "suspected flu symptoms", without referring to COVID-19.
The isolated North has enforced strict quarantine measures, including border lockdowns, since the pandemic began in early 2020.
In July, Kim declared an emergency and imposed a lockdown on Kaesong, near the inter-Korean border, for three weeks after a man who defected to the South in 2017 returned to the city showing coronavirus symptoms.
According to the latest data, 64,207 of North Korea's more than 24.7 million people received COVID-19 testing; all had been found negative as of March 31.