Bismah Maroof continues to lead Pakistan women cricket for 2022-23 season
It is truly an honour for any cricketer to captain their country and it is a great privilege for me to continue in this role.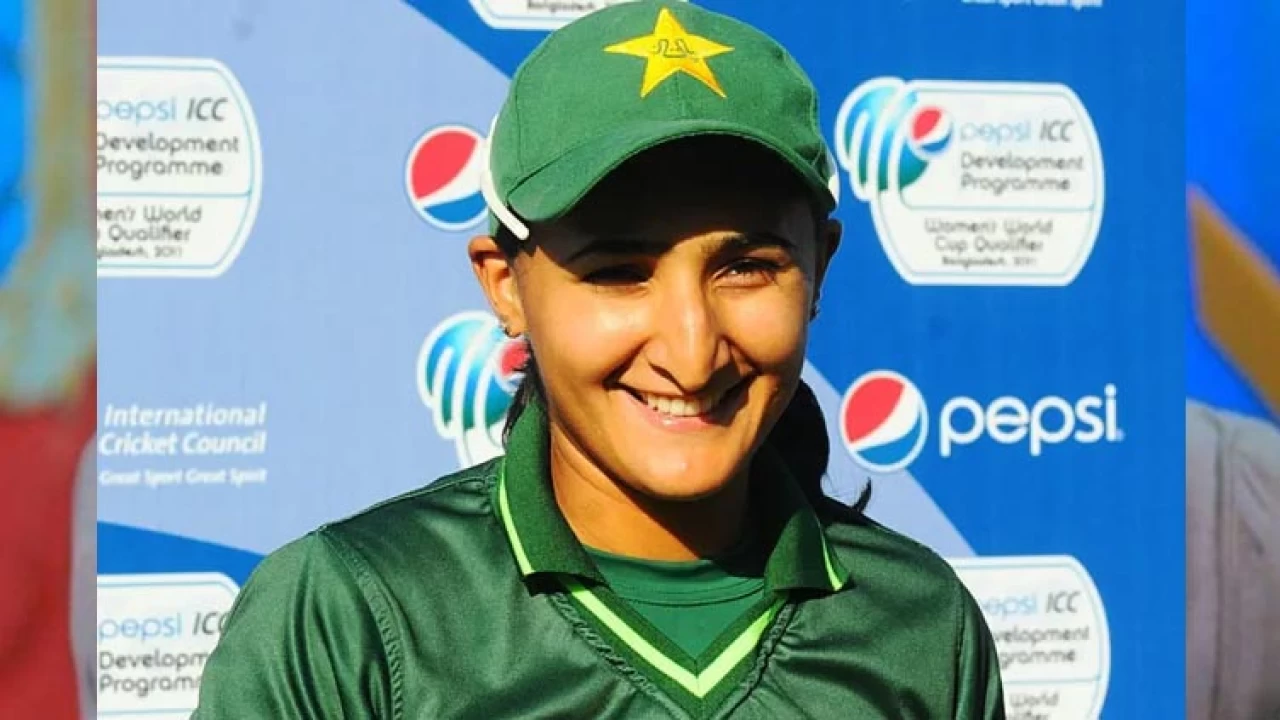 Lahore: Pakistan Cricket Board (PCB) on Thursday announced women's cricket team skipper Bismah Maroof will continue to lead the national women's limited-overs teams in the 2022-23 season.
According to a statement issued by the PCB that Pakistan is all set for an action-packed bumper season in which they will play, at least, 25 matches with the schedules for the ACC Women's T20 Asia Cup and ICC Women's T20 World Cup to be announced.
Their season begins by hosting Sri Lanka in Karachi for three T20Is and three ODIs in what will be the first instance of ICC Women's Championship matches being staged in Pakistan from later this month.
Bismah's team will then head for Belfast to play hosts Ireland and champions Australia in a T20I triangular series from 12-24 July before they move to Birmingham for the Commonwealth Games to be held from 25 July to 8 August.
Like the ICC Women's Cricket World Cup 2022, Bismah will travel to Belfast and Birmingham with her daughter Fatima and mother with the PCB sharing the travel, lodging and boarding expenses in line with its Parental Support Policy.
In October, Ireland women will make their first-ever visit to Pakistan for three T20Is and as many ODIs, also ICC Women's Championship matches, after which they will feature in ACC Women's T20 Asia Cup. They then travel to Australia for three T20Is and three ODIs, Pakistan's first away ICC Women's Championship fixtures of the cycle, at the start of 2023 and play ICC Women's T20 World Cup in February in South Africa.
Responding to the PCB'a announcement, Bismah Maroof said, "It is truly an honour for any cricketer to captain their country and it is a great privilege for me to continue in this role. The 2022-23 cricket season is the busiest for Pakistan women's side and we are excited and geared up for the challenges it presents."
"Every match in the upcoming season is important for us as a team as bilateral ODIs will determine whether we qualify for the next ICC Women's Cricket World Cup and the T20Is provide us opportunities to prepare for the all-important T20 World Cup in February next year.
"I want to thank the Pakistan Cricket Board for its immense support throughout my career and especially in helping me strike the right work-life balance after the birth of Fatima. There was a time when I contemplated giving up on my passion of playing cricket, but the PCB ensured it never came to that with the introduction of the maternity policy, which has made the game as inclusive as it can be for the women in our country. I also want to thank my family and especially my husband, Abrar, who has been a great support throughout my career, and has provided me encouragement to continue to play for Pakistan."
Head of Women's cricket Tania Mallick stated, "I want to congratulate Bismah Maroof on her retention as the leader of the national side. She has been an inspiration for women around the world with her demeanour on and off the field and I am sure our side will produce strong and consistent results in their leadership over the next year."
Bismah Maroof made her Pakistan debut at the age of 15 against India in an ODI at Jaipur in December 2006. She is the only Pakistan women cricketer with 5,000 international runs. She took reins of the T20I side in 2016 and was named the ODI captain after the 2017 ICC Women's Cricket World Cup.
Iran captures two Greek tankers amid row over US oil grab
The United States had confiscated the Iranian oil cargo held onboard few days ago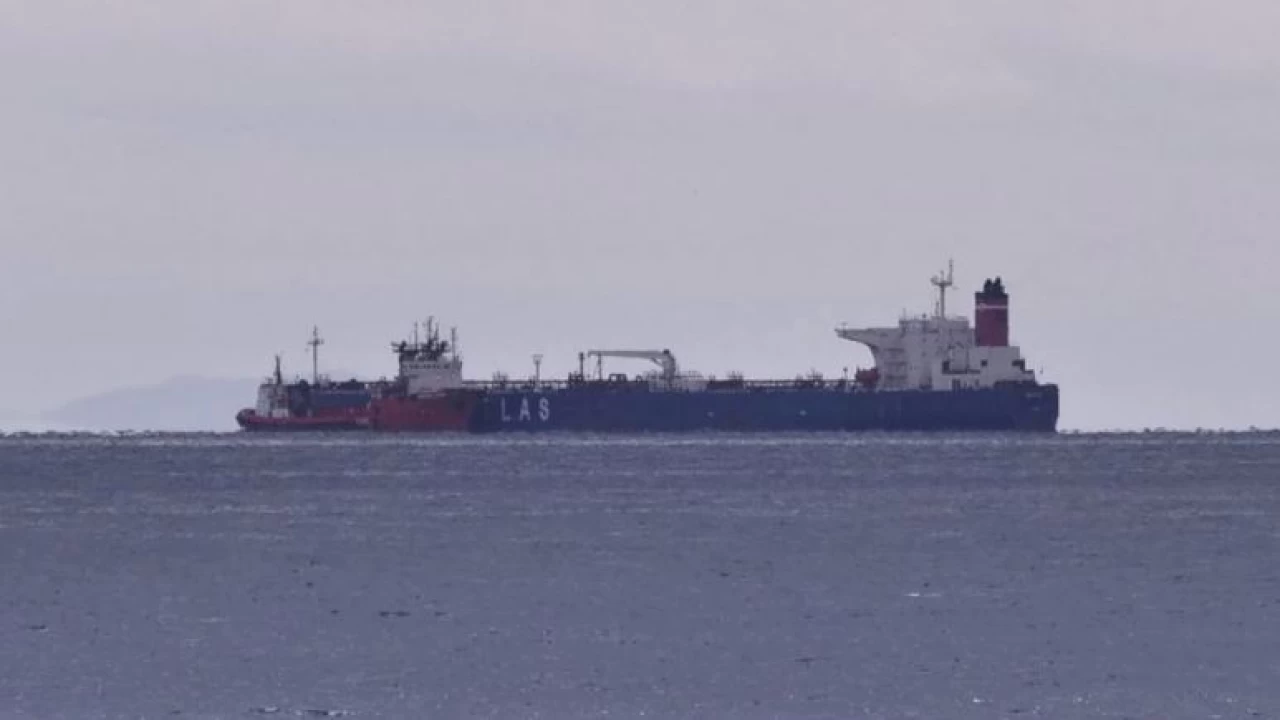 Iranian forces seized two Greek tankers in the Gulf on Friday, shortly after Tehran warned it would take "punitive action" against Athens over the confiscation of Iranian oil by the United States from a tanker held off the Greek coast.
"The Revolutionary Guards Navy today seized two Greek tankers for violations in Gulf waters," said a Guards statement, quoted by Iranian state news agency IRNA. It gave no further details and did not say what the alleged violations were.
Greece's foreign ministry said an Iranian navy helicopter landed on Greek flagged vessel Delta Poseidon, which was sailing in international waters, 22 nautical miles from the Iranian shore, and took the crew hostage, among them two Greek citizens.
It said a similar incident took place on another Greek-flagged vessel near Iran, without naming the ship, adding both actions violated international law and Greece had informed its allies, as well as complained to Iran's ambassador in Athens.
Greece-based Delta Tankers, which operates the Delta Poseidon, could not be immediately reached for comment.
Greek authorities last month impounded the Iranian-flagged Pegas, with 19 Russian crew members on board, near the coast of the southern island of Evia due to European Union sanctions.
The United States later confiscated the Iranian oil cargo held onboard and plans to send it to the United States on another vessel, Reuters reported on Thursday.
The Pegas was later released, but the seizure inflamed tensions at a delicate time, with Iran and world powers seeking to revive a nuclear deal that Washington abandoned under former President Donald Trump in favour of returning sanctions on Iran.
Earlier on Friday, Nour News, which is affiliated to an Iranian state security body, said on Twitter: "Following the seizure of an Iranian tanker by the Greek government and the transfer of its oil to the Americans, #Iran has decided to take punitive action against #Greece."
It did not say what kind of action Iran would take.
The Pegas was among five vessels designated by Washington on Feb. 22 - two days before Russia's invasion of Ukraine - for sanctions against Promsvyazbank, a bank viewed as critical to Russia's defence sector.
It was unclear whether the cargo was impounded because it was Iranian oil or due to the sanctions on the tanker over its Russian links. Iran and Russia face separate U.S. sanctions.
NUCLEAR TALKS
A maritime security source said the other tanker seized on Friday was the Greek-flagged Prudent Warrior. Its operator, Greece-based shipping firm Polembros, told Reuters there had been "an incident" with one of its ships, without elaborating, adding it was "making every effort to resolve the issue."
U.S. advocacy group United Against Nuclear Iran (UANI), which monitors Iran-related tanker traffic through ship and satellite tracking, said Prudent Warrior was carrying a cargo of Qatari and Iraqi oil, while the Delta Poseidon was loaded with Iraqi oil.
Each vessel was carrying approximately one million barrels, it said.
"This should have direct implications on the JCPOA (Iran nuclear) negotiations and further stalling any chances of reviving a deal," Claire Jungman, chief of staff at UANI, told Reuters.
A spokesperson with the U.S. Fifth Fleet in Bahrain said it was aware of the reported seizures and was looking into them.
Also on Friday, Iran summoned an envoy of Switzerland, which represents U.S. interests in Tehran, to protest against the Pegas oil seizure, the Iranian foreign ministry said.
"The Islamic Republic expressed its deep concern over the U.S. government's continued violation of international laws and international maritime conventions," state media quoted the foreign ministry as saying.
A spokesperson for the U.S. Department of Justice declined to comment on the oil seizure.
IRNA quoted Iran's Ports and Maritime Organization as saying the tanker had sought refuge along the Greek coast after experiencing technical problems and poor weather. It called the seizure of its cargo was "a clear example of piracy".
SOURCE: REUTERS
The United States on Wednesday imposed sanctions on what it described as a Russian-backed oil smuggling and money laundering network for Iran's Revolutionary Guards' Quds Force.
In 2019, Iran seized a British tanker near the Strait of Hormuz for alleged marine violations two weeks after British forces detained an Iranian tanker near Gibraltar, accusing it of shipping oil to Syria in violation of European Union sanctions. Both vessels were later released.
Tennis star Nadal makes entry into French Open last 16
The Spaniard is now 108-3 at Roland Garros in his career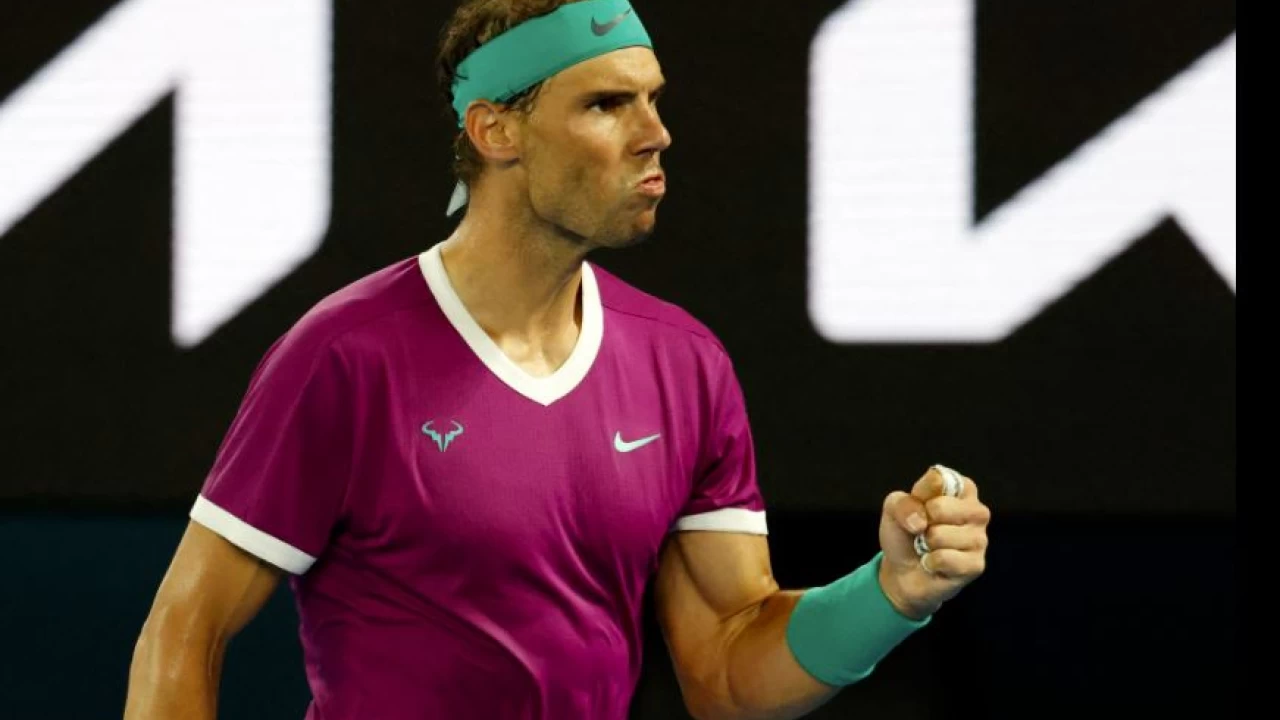 Rafael Nadal continued his pursuit of a 14th French Open title, cruising past Dutch 26th seed Botic van de Zandschulp 6-3, 6-2, 6-4 to reach the last 16 on Friday.
The 21-time major champion will play Canadian ninth seed Felix Auger-Aliassime for a place in the quarter-finals, where world number one Novak Djokovic could await him.
Nadal is now 108-3 at Roland Garros in his career.
"I think I played a good match against a good player. I'm very happy to win," said Nadal.
The Spaniard had a break point for 5-0 in the third set, but Van de Zandschulp refused to roll over, winning four of the next five games before Nadal put away his second match point, having saved a break point in between the two.
"You always feel a little bit the nerves to finish the match, so I'm happy to be through in straight sets," said Nadal.
"I think it was my best match of the tournament so far for two-and-a-half sets, so I'm very happy with that."
Nadal has reached at least the fourth round in 17 of 18 visits to Paris, with the exception of 2016 when he withdrew in the third round with a wrist injury.
SOURCE: AFP
PM Shehbaz Sharif resolves to transform Pakistan into an economic power
"We are resolved to turn it into an economic power"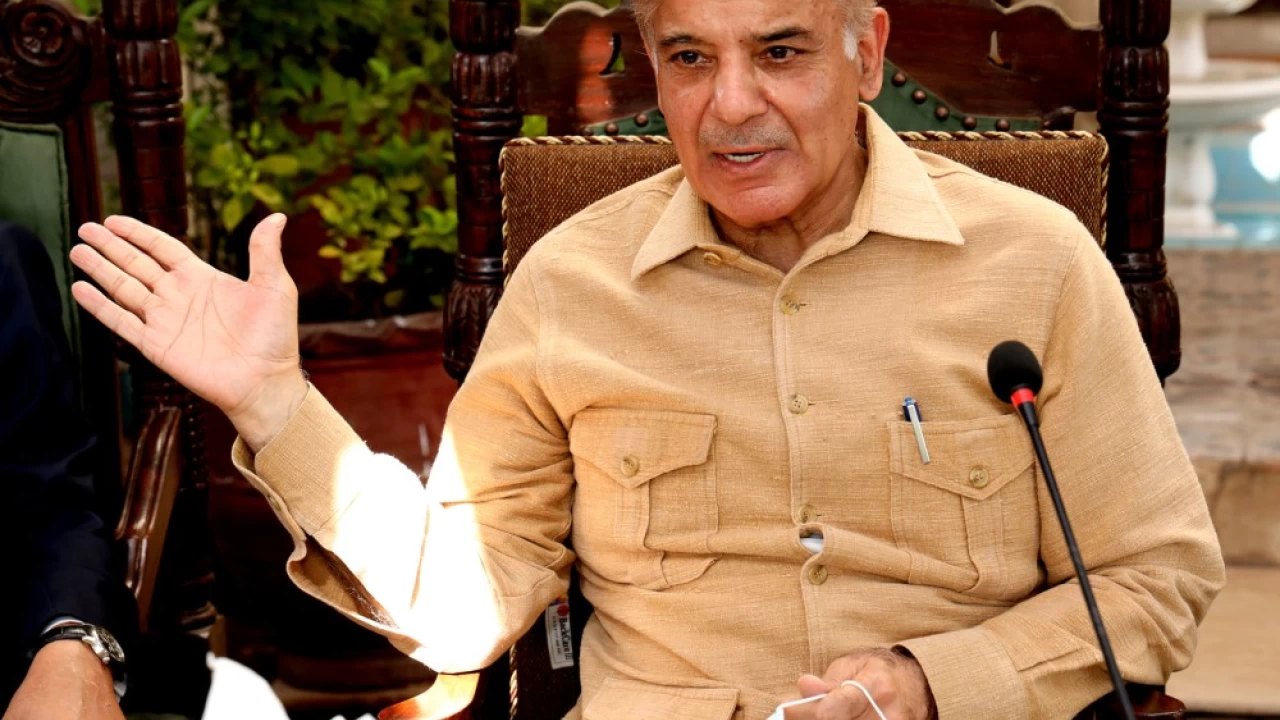 Islamabad: Prime Minister Muhammad Shehbaz Sharif on Saturday reiterated his resolve to transform Pakistan into 'an economic power'.
On his Twitter handle, the prime minister referring to Youm-e-Takbir, being celebrated today in the country, said in the year 1998, the then prime minister Muhammad Nawaz Sharif, in a bold show of leadership, rejected all the pressures and inducements and made Pakistan a nuclear power.
"Today in 1998, PM Nawaz Sharif rejected pressures & inducements in a bold show of leadership & made Pakistan nuclear power of the world. Now we are resolved to turn it into an economic power. My gratitude to all those who helped make our defense invincible. Youm-e-Takbir Mubarak," he said in a tweet.
Today in 1998, PM Nawaz Sharif rejected pressures & inducements in a bold show of leadership & made Pakistan nuclear power of the world. Now we are resolved to turn it into an economic power. My gratitude to all those who helped make our defense invincible.

Youm-e-Takbir Mubarak

— Shehbaz Sharif (@CMShehbaz) May 28, 2022