Extreme heatwave grips Pakistan amid water shortages, health threat
According to PMD, Pakistan has endured heightened heat waves since 2015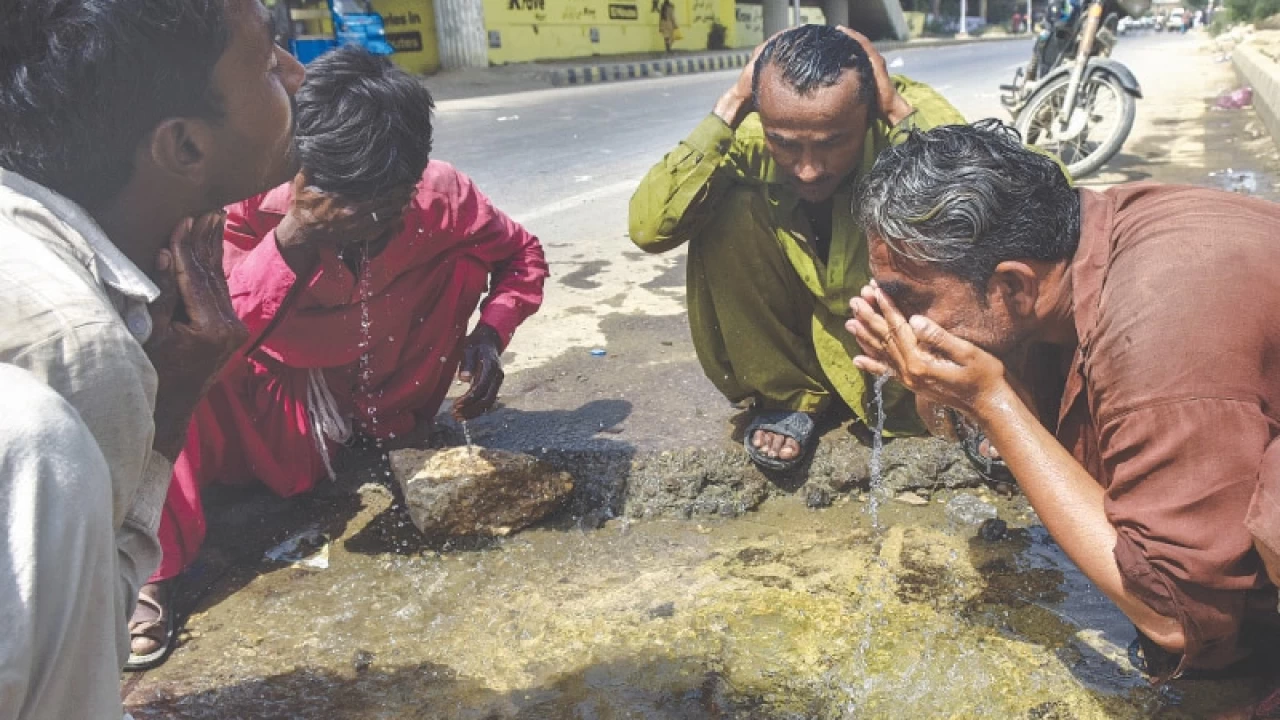 The country was in the grip of a heatwave on Friday, with parts of the nation previously scalded by temperatures of nearly 50 degrees Celsius as officials warned of acute water shortages and a health threat.
Swathes of the country have been smothered by high temperatures since late April, in extreme weather the World Meteorological Organisation (WMO) has warned is consistent with climate change.
On Thursday, Jacobabad hit 49.5C (121 degrees Fahrenheit), the Pakistan Meteorological Department (PMD) said, with temperatures forecast to remain high until the end of the week.
"It's like fire burning all around," said labourer Shafi Mohammad, who is from a village on the outskirts of Jacobabad where residents struggle to find reliable access to drinking water.
Nationwide, the PMD alerted temperatures were between 6C and 9C above normal, with Islamabad — as well as provincial hubs Karachi, Lahore and Peshawar — recording temperatures around 40C on Friday.
"This year we have jumped from winter right into summer," said PMD chief forecaster Zaheer Ahmad Babar.
Pakistan has endured heightened heat waves since 2015, he said, focused in upper Sindh province and southern Punjab province.
"The intensity is increasing, and the duration is increasing, and the frequency is increasing," he told AFP.
Jacobabad nurse Bashir Ahmed says that, for the past six years, heatstroke cases in the city have been diagnosed earlier in the year — starting in May, rather than June or July.
"This is just increasing," he said.
'Take cover'
Punjab irrigation spokesman Adnan Hassan said the Indus river — Pakistan's key waterway — had shrunk by 65 per cent "due to a lack of rains and snow" this year.
Sheep have reportedly died from heatstroke and dehydration in the Cholistan Desert of Punjab — Pakistan's most populous province, which also serves as the national breadbasket.
"There is a real danger of a shortfall in food and crop supply this year in the country should the water shortage persist," Hassan said.
On Tuesday climate minister Sherry Rehman warned residents in the megacity of Lahore "to take cover for the hottest hours of the day".
The heatwave has also ravaged India, with temperatures in parts of Rajasthan hitting 48.1C on Thursday.
Pakistan — home to 220 million — says it is responsible for less than one per cent of global greenhouse gas emissions. But it ranks as the nation eighth most affected by extreme weather events, according to a 2021 study by environmental group Germanwatch.
Extreme heat can also trigger cascading disasters that could pummel Pakistan's generally impoverished population.
The mountainous portions of the country are home to more than 7,000 glaciers, a number larger than any region outside the poles.
Quickly melting glaciers can swell lakes, which then burst their banks and unleash torrents of ice, rock and water in events known as glacial lake outburst floods.
Last weekend a key highway bridge in the Gilgit-Baltistan region was swept away in flash flooding caused by glacier melting.
In April, officials warned there were 33 lakes in Pakistan in danger of unleashing similar dangerous deluges.
SOURCE: AFP
Religious minister assures NA to bring down Hajj expenses from Rs 650,000
"A comprehensive and affordable package for Umrah and Ziaraat would soon be introduced"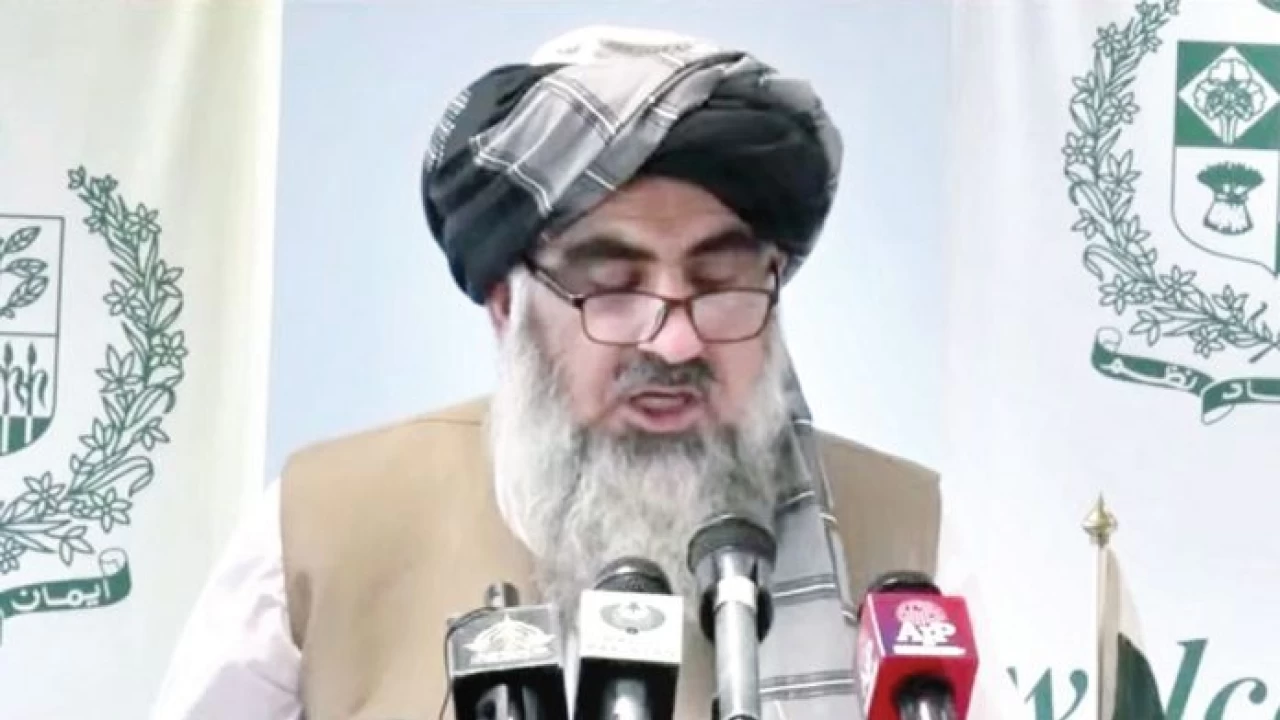 Islamabad: Minister for Religious Affairs Mufti Abdul Shakoor here on Friday assured the National Assembly that the government was negotiating with the quarters concerned to further bring down the expenses of Hajj-2022 below Rs. 6,50,000.
In a policy statement in the House, he said, "I am still negotiating with the Saudi government and other quarters concerned to further reduce the expenses of upcoming Hajj from 650,000 aimed at extending maximum facilities to intending pilgrims in performing the religious obligation."
He said the Ministry of Religious Affairs had hired the residential buildings in Makkah at the rate of 2100 Saudi Riyal against the rate of 3600 Riyal paid in 2019 by the previous government of Pakistan Tehreek-e-Insaf (PTI).
He said his ministry had hired buildings in Madina-tul-Munawara at 720 Riyal against the rate of 2100 Riyal paid in 2019. He said Saudi Arabia had fixed 9500 Riyal expense for each intending pilgrim of D-Category against 5500 Riyal." Had there the PTI government, the expense of Hajj would have been Rs 1100,000 per pilgrim," he added.
"Under the leadership of Prime Minister Shehbaz Sharif and Maulana Fazal-ur-Rehman, the expense of the upcoming Hajj had been brought down to Rs 65,000 and efforts were underway to further reduce it," he said.
He said expense of the food and transport had also been reduced by the government of Saudi Arabia on the request of Pakistan. The minister said soon after assuming the charge, he was shocked to see when his ministry briefed him about the exorbitant expense of Hajj.
"I made it clear that I will prefer to resign and leave the government rather announcing the expensive hajj." Mufti Abdul Shakoor said his leader Maulana Fazal-ur-Rehman had also directed him to reduce the expense of the hajj.
He also assured that the corruption committed in his Ministry by the previous government would be dug out and shared with the House.
The minister said a comprehensive and affordable package for Umrah and Ziaraat would soon be introduced.
He vowed that an affordable package for the minorities would also be introduced soon to facilitate them in visiting their sacred and religious places.
Japan to reopen to foreign tourists after two-year pandemic closure
Japan will allow the entry of people on tours with fixed schedules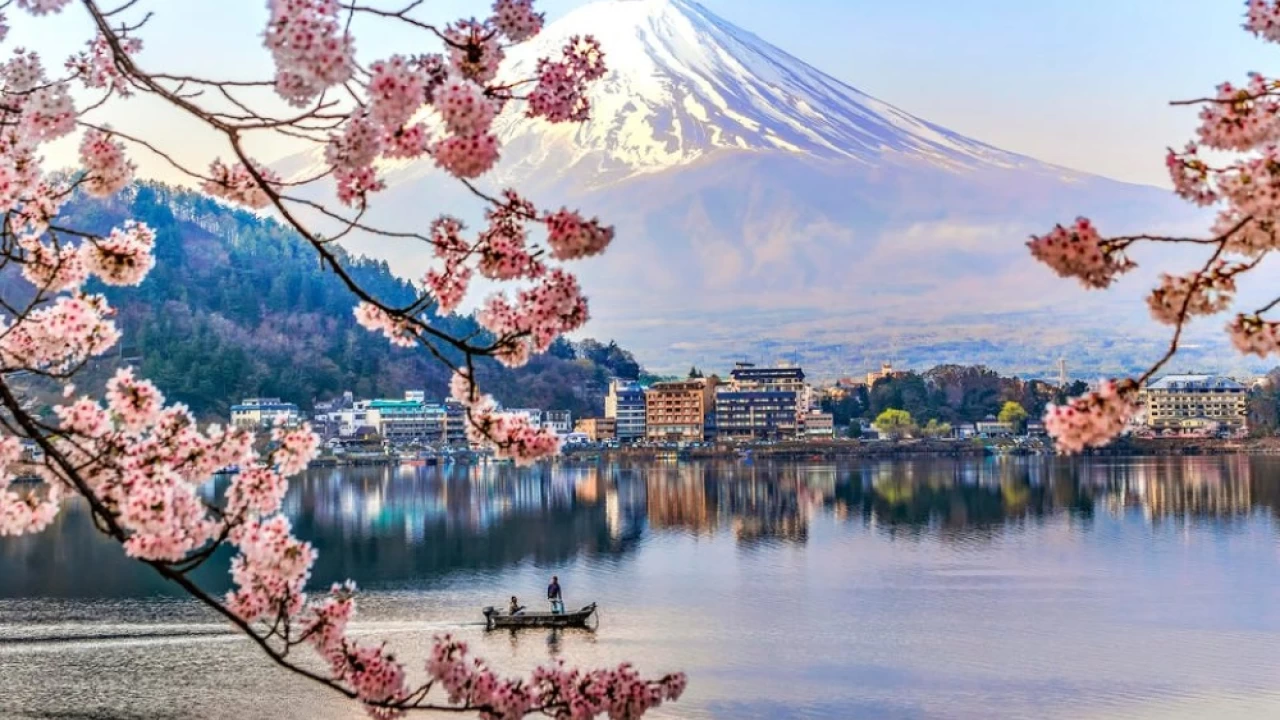 Tokyo: Japan will open its borders to foreign tourists in June for the first time since imposing tight pandemic travel restrictions about two years ago, but only for package tours for now.
Beginning June 10, Japan will allow the entry of people on tours with fixed schedules and guides, Prime Minister Fumio Kishida said.
Japanese government has announced it will end a two-year pandemic closure and reopen to tourists from 98 countries and regions – including Britain, the US, France, Spain, Canada and Malaysia – next month, but travelers will only be allowed in as part of the tour groups.
The decision comes after the government last week said it would test allowing small group tours with visitors from the US, Australia, Thailand and Singapore from this month.
Japan will also expand the number of airports that accept international flights to seven, adding Naha in its southern Okinawa prefecture and New Chitose near Sapporo in northern Hokkaido.
For most of the pandemic Japan has barred all tourists and allowed only citizens and foreign residents entry, though even the latter have periodically been shut out.
All arrivals have to test negative for Covid before traveling to Japan and many must be tested again on arrival, though triple-vaccinated people coming from certain countries can skip the additional test as well as a three-day quarantine required for others.
Tour groups are expected to take responsibility for ensuring visitors respect Japan's near-universal mask-wearing and other measures that have helped keep the toll from Covid comparatively low.
Just how many people will be able to take advantage of the careful reopening is unclear as Japan is planning to double a daily entry cap, but only to 20,000.
The Prime Minister, Fumio Kishida, has said he wants to ease border control measures, but moves are expected to proceed slowly, with strong public support for the current restrictions.
Japan welcomed a record 31.9 million foreign visitors in 2019 and had been on track to achieve its goal of 40 million in 2020 before the pandemic hit.
SOURCE: AFP
Law Minister Tarar dispels impression of depriving overseas Pakistanis of right to vote
"Recent legislation is only aimed at enabling the Election Commission of Pakistan to devise a strategy to ensure the right to vote for overseas Pakistanis"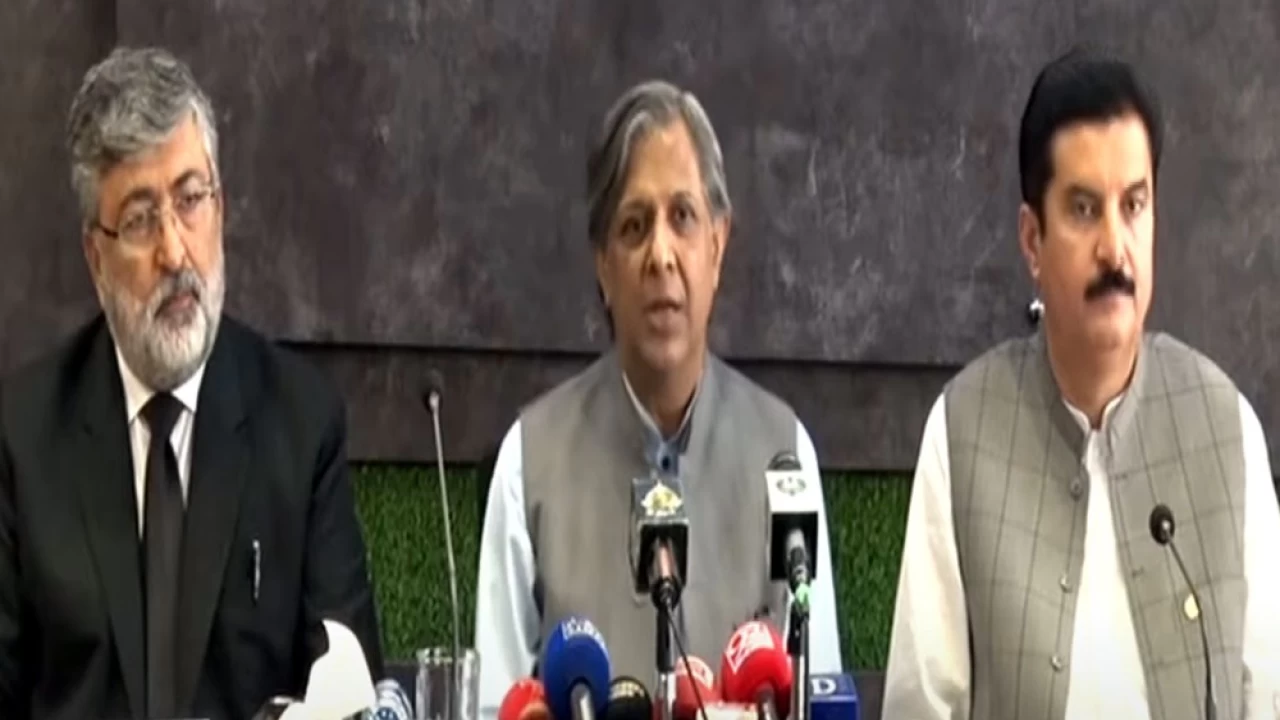 Islamabad: Law Minister Azam Nazir Tarar has dispelled the impression that the government is going to deprive overseas Pakistanis of the right to vote.
Talking to the media, along with PPP leader Faisal Karim Kundi and Senator Kamran Murtaza in Islamabad on Friday, he said overseas Pakistanis are a precious asset of the country and we cannot deprive them of their right to vote.
He said recent legislation is only aimed at enabling the Election Commission of Pakistan to devise a strategy to ensure the right to vote for overseas Pakistanis in a transparent manner.