India bans wheat exports with immediate effect 
India bans wheat exports as domestic prices soar, heatwave curbs output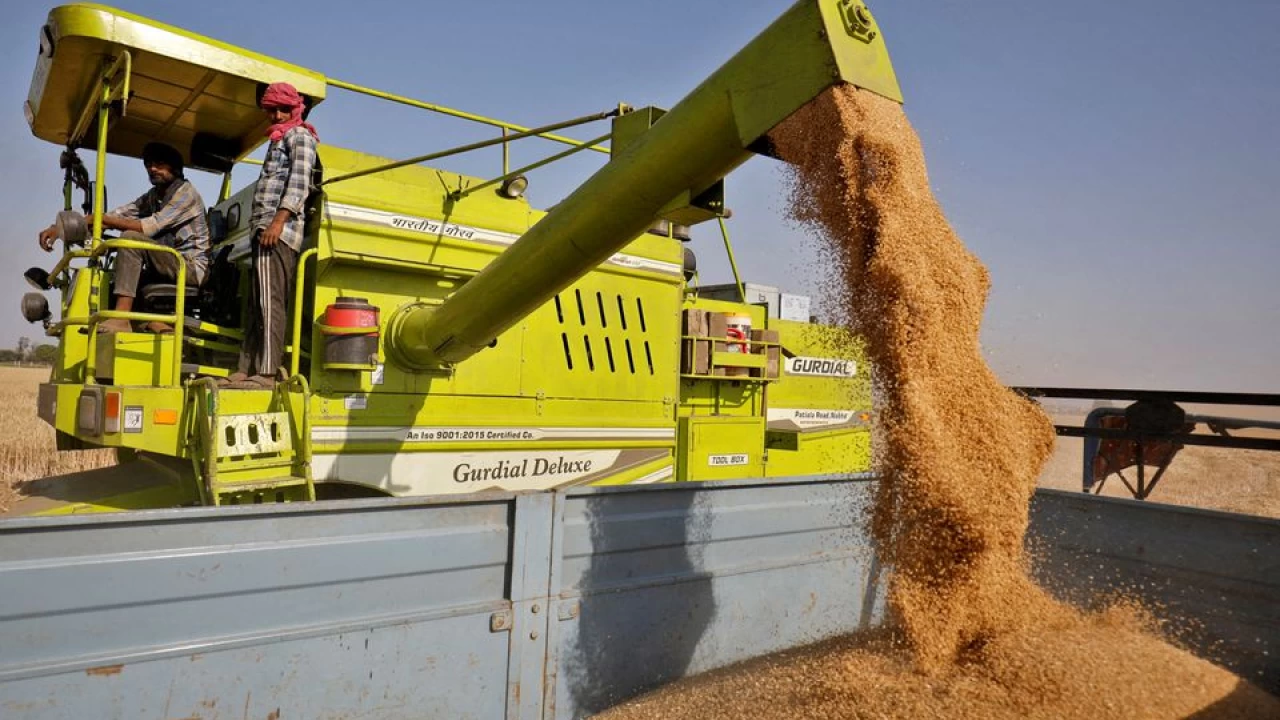 Mumbai: India banned wheat exports on Saturday, just days after saying it was targeting record shipments this year, as a scorching heat wave curtailed output and domestic prices soared to an all-time high.
The government said it would still allow exports backed by already issued letters of credit and to countries that request supplies "to meet their food security needs".
Global buyers were banking on supplies from the world's second-biggest wheat producer after exports from the Black Sea region plunged following Russia's Feb. 24 invasion of Ukraine. Before the ban, India had aimed to ship a record 10 million tonnes this year.
Although it is not one of the world's top wheat exporters, India's ban could drive global prices to new peaks given already tight supply, hitting poor consumers in Asia and Africa particularly hard.
"The ban is shocking," a Mumbai-based dealer with a global trading firm said. "We were expecting curbs on exports after two to three months, but it seems like the inflation numbers changed the government's mind".
Rising food and energy prices pushed India's annual retail inflation near an eight-year high in April, strengthening expectations that the central bank would raise interest rates more aggressively.
Wheat prices in India have risen to record highs, in some spot markets hitting 25,000 rupees ($320) per tonne, well above the government's minimum support price of 20,150 rupees.
Rising fuel, labour, transportation and packaging costs are also boosting the price of wheat flour in India.
"It was not wheat alone. The rise in overall prices raised concerns about inflation and that's why the government had to ban wheat exports," said a senior government official who asked not to be named as discussions about export curbs were private.
"For us, it's abundance of caution," he said.
Smaller Crop
India just this week outlined its record export target for the fiscal year that started on April 1, saying it would send trade delegations to countries such as Morocco, Tunisia, Indonesia and the Philippines to explore ways to boost shipments.
In February the government forecast production of 111.32 million tonnes, the sixth straight record crop, but it cut the forecast to 105 million tonnes in May.
A spike in temperatures in mid-March means the crop could instead be around 100 million tonnes or even lower, said a New Delhi-based dealer with a global trading firm.
"The government's procurement has fallen more than 50%. Spot markets are getting far lower supplies than last year. All these things are indicating lower crop," the dealer said.
Cashing in on a rally in global wheat prices after Russia invaded Ukraine, India exported a record 7 million tonnes of wheat in the fiscal year to March, up more than 250% from the previous year.
"The rise in wheat price was rather moderate, and Indian prices are still substantially lower than global prices," said Rajesh Paharia Jain, a New Delhi-based trader.
"In fact, wheat prices in some parts of the country had jumped to the current level even last year, so the move to ban export is nothing but a knee-jerk reaction".
Despite a drop in production and government purchases by the state-run Food Corporation of India (FCI), India could have shipped at least 10 million tonnes of wheat this fiscal year, Jain said.
The FCI has so far bought a little over 19 million tonnes of wheat from domestic farmers, against last year's total purchases of a record 43.34 million tonnes. The FCI buys grain from local farmers to run a food welfare programme for the poor.
Unlike previous years, farmers have preferred to sell wheat to private traders, who offered better prices than the government's fixed rate.
In April, India exported a record 1.4 million tonnes of wheat and deals were already signed to export around 1.5 million tonnes in May.
"The Indian ban will lift global wheat prices. Right now there is no big supplier in the market," another dealer said.
SOURCE: REUTERS
Govt coalition agrees on name of Justice (r) Maqbool Baqar as Chairman NAB
The government believes the Opposition Leader will also support the government's pick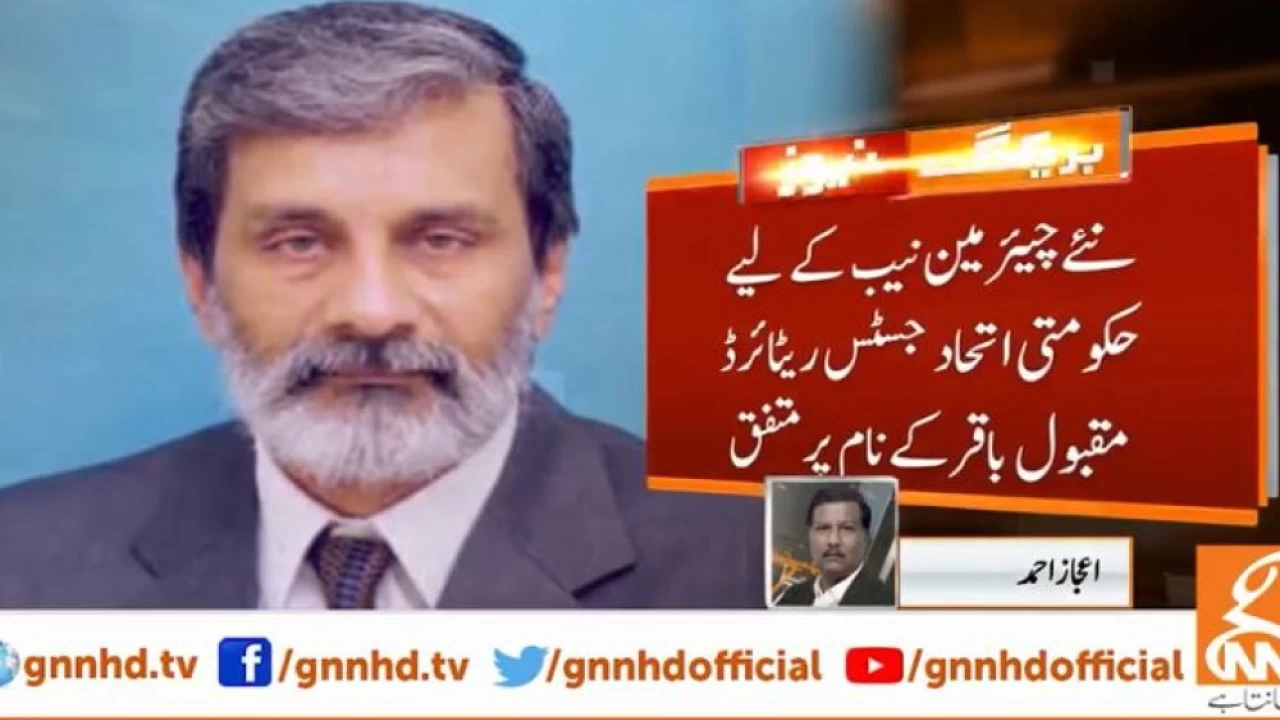 Islamabad: The government and its coalition partners have agreed on name of Justice (retd) Maqbool Baqar as the new Chairman of the National Accountability Bureau (NAB).
According to sources privy with the development, the name of a former Supreme Court judge came under discussion during a meeting of Prime Minister Imran Khan and former president Asif Ali Zardari.
Sources further said that Government believes the Opposition Leader of the National Assembly will also support the government pick as Maqbool Baqar's judicial career is spotless.
Government members are hopeful that if all goes smoothly, Justice (retd) Maqbool Baqar will be the new head of the anti-graft watchdog.
Iran captures two Greek tankers amid row over US oil grab
The United States had confiscated the Iranian oil cargo held onboard few days ago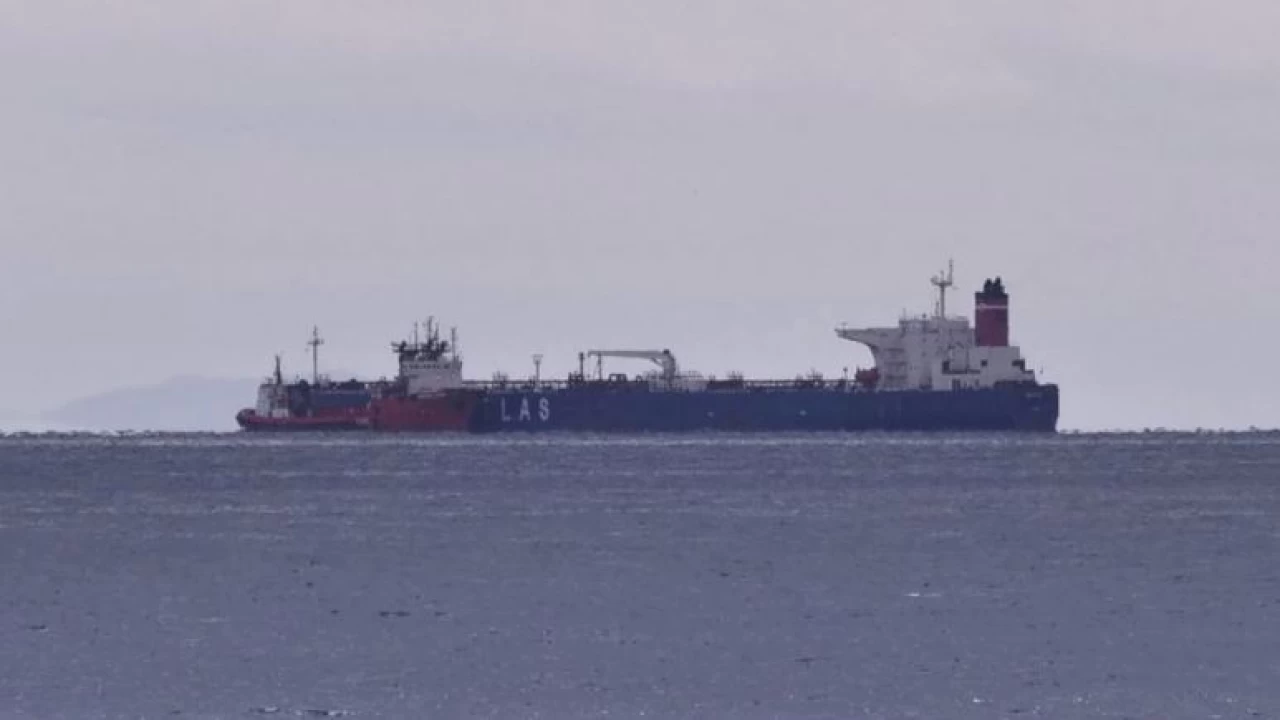 Iranian forces seized two Greek tankers in the Gulf on Friday, shortly after Tehran warned it would take "punitive action" against Athens over the confiscation of Iranian oil by the United States from a tanker held off the Greek coast.
"The Revolutionary Guards Navy today seized two Greek tankers for violations in Gulf waters," said a Guards statement, quoted by Iranian state news agency IRNA. It gave no further details and did not say what the alleged violations were.
Greece's foreign ministry said an Iranian navy helicopter landed on Greek flagged vessel Delta Poseidon, which was sailing in international waters, 22 nautical miles from the Iranian shore, and took the crew hostage, among them two Greek citizens.
It said a similar incident took place on another Greek-flagged vessel near Iran, without naming the ship, adding both actions violated international law and Greece had informed its allies, as well as complained to Iran's ambassador in Athens.
Greece-based Delta Tankers, which operates the Delta Poseidon, could not be immediately reached for comment.
Greek authorities last month impounded the Iranian-flagged Pegas, with 19 Russian crew members on board, near the coast of the southern island of Evia due to European Union sanctions.
The United States later confiscated the Iranian oil cargo held onboard and plans to send it to the United States on another vessel, Reuters reported on Thursday.
The Pegas was later released, but the seizure inflamed tensions at a delicate time, with Iran and world powers seeking to revive a nuclear deal that Washington abandoned under former President Donald Trump in favour of returning sanctions on Iran.
Earlier on Friday, Nour News, which is affiliated to an Iranian state security body, said on Twitter: "Following the seizure of an Iranian tanker by the Greek government and the transfer of its oil to the Americans, #Iran has decided to take punitive action against #Greece."
It did not say what kind of action Iran would take.
The Pegas was among five vessels designated by Washington on Feb. 22 - two days before Russia's invasion of Ukraine - for sanctions against Promsvyazbank, a bank viewed as critical to Russia's defence sector.
It was unclear whether the cargo was impounded because it was Iranian oil or due to the sanctions on the tanker over its Russian links. Iran and Russia face separate U.S. sanctions.
NUCLEAR TALKS
A maritime security source said the other tanker seized on Friday was the Greek-flagged Prudent Warrior. Its operator, Greece-based shipping firm Polembros, told Reuters there had been "an incident" with one of its ships, without elaborating, adding it was "making every effort to resolve the issue."
U.S. advocacy group United Against Nuclear Iran (UANI), which monitors Iran-related tanker traffic through ship and satellite tracking, said Prudent Warrior was carrying a cargo of Qatari and Iraqi oil, while the Delta Poseidon was loaded with Iraqi oil.
Each vessel was carrying approximately one million barrels, it said.
"This should have direct implications on the JCPOA (Iran nuclear) negotiations and further stalling any chances of reviving a deal," Claire Jungman, chief of staff at UANI, told Reuters.
A spokesperson with the U.S. Fifth Fleet in Bahrain said it was aware of the reported seizures and was looking into them.
Also on Friday, Iran summoned an envoy of Switzerland, which represents U.S. interests in Tehran, to protest against the Pegas oil seizure, the Iranian foreign ministry said.
"The Islamic Republic expressed its deep concern over the U.S. government's continued violation of international laws and international maritime conventions," state media quoted the foreign ministry as saying.
A spokesperson for the U.S. Department of Justice declined to comment on the oil seizure.
IRNA quoted Iran's Ports and Maritime Organization as saying the tanker had sought refuge along the Greek coast after experiencing technical problems and poor weather. It called the seizure of its cargo was "a clear example of piracy".
SOURCE: REUTERS
The United States on Wednesday imposed sanctions on what it described as a Russian-backed oil smuggling and money laundering network for Iran's Revolutionary Guards' Quds Force.
In 2019, Iran seized a British tanker near the Strait of Hormuz for alleged marine violations two weeks after British forces detained an Iranian tanker near Gibraltar, accusing it of shipping oil to Syria in violation of European Union sanctions. Both vessels were later released.
Tennis star Nadal makes entry into French Open last 16
The Spaniard is now 108-3 at Roland Garros in his career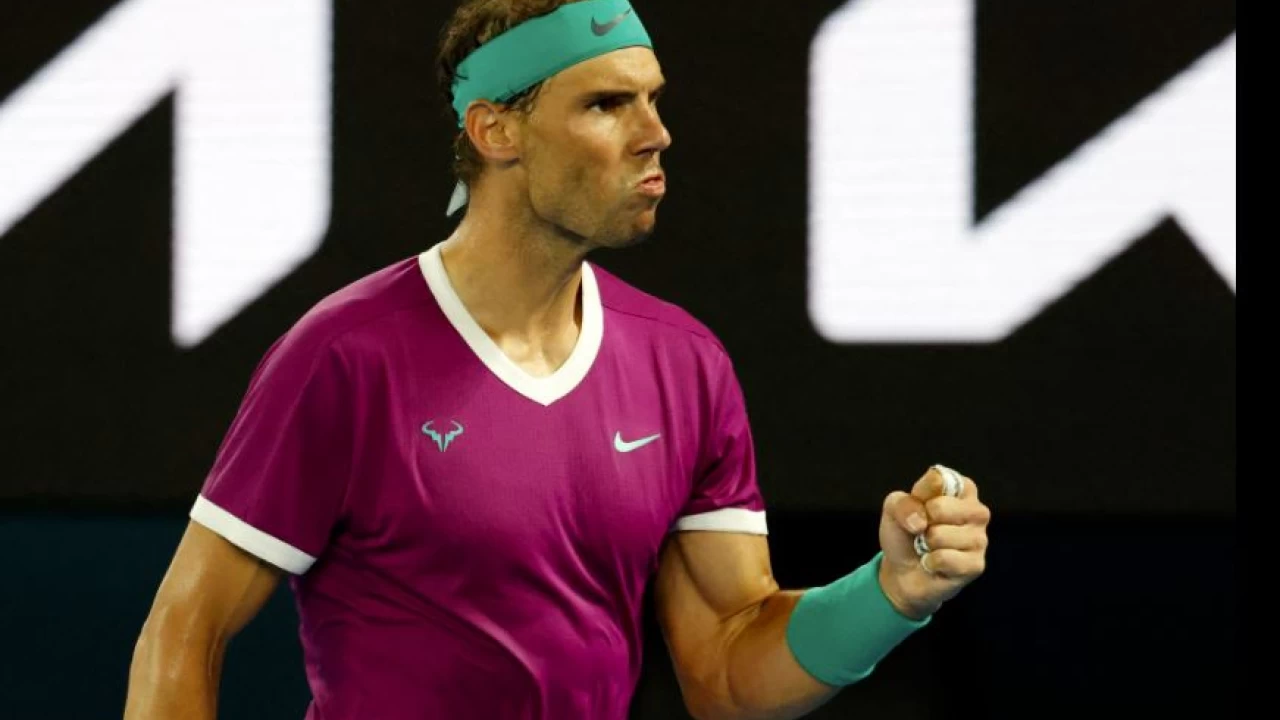 Rafael Nadal continued his pursuit of a 14th French Open title, cruising past Dutch 26th seed Botic van de Zandschulp 6-3, 6-2, 6-4 to reach the last 16 on Friday.
The 21-time major champion will play Canadian ninth seed Felix Auger-Aliassime for a place in the quarter-finals, where world number one Novak Djokovic could await him.
Nadal is now 108-3 at Roland Garros in his career.
"I think I played a good match against a good player. I'm very happy to win," said Nadal.
The Spaniard had a break point for 5-0 in the third set, but Van de Zandschulp refused to roll over, winning four of the next five games before Nadal put away his second match point, having saved a break point in between the two.
"You always feel a little bit the nerves to finish the match, so I'm happy to be through in straight sets," said Nadal.
"I think it was my best match of the tournament so far for two-and-a-half sets, so I'm very happy with that."
Nadal has reached at least the fourth round in 17 of 18 visits to Paris, with the exception of 2016 when he withdrew in the third round with a wrist injury.
SOURCE: AFP