Imran Khan denies rumors of deal with anyone
"We will come to Islamabad with full preparation if elections were not announced in six days"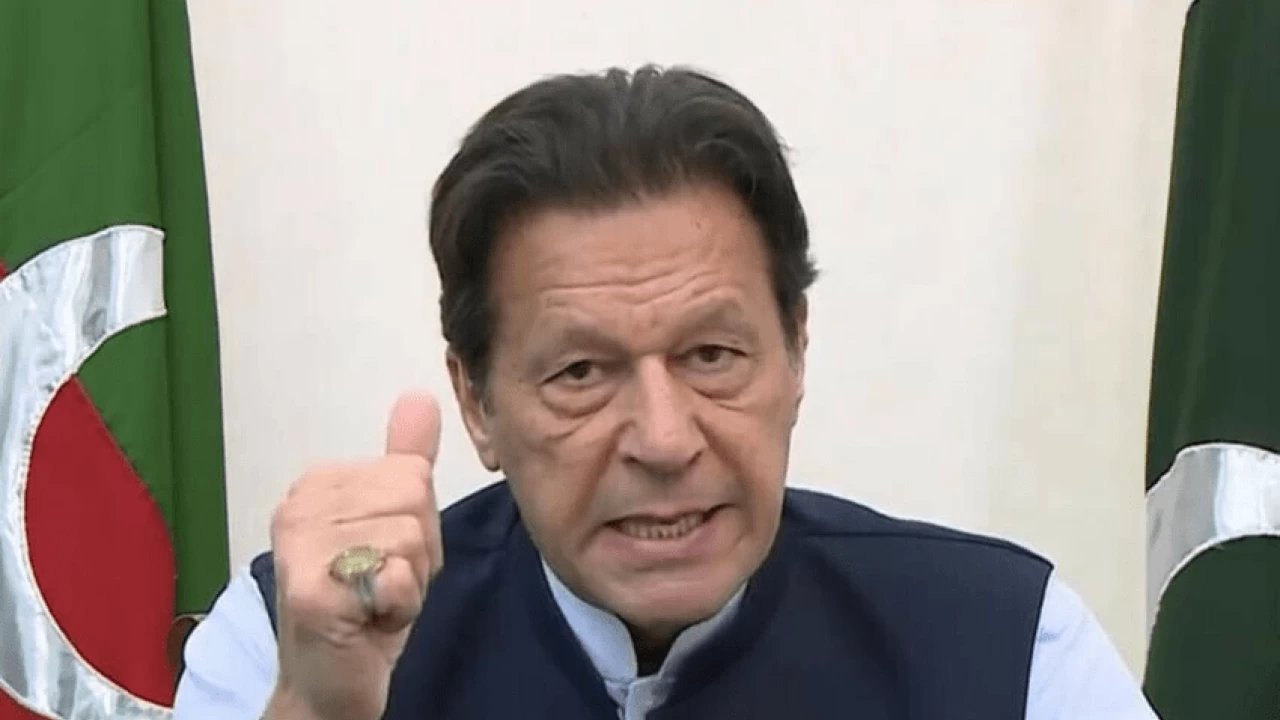 Peshawar: Pakistan Tehreek-i-Insaf (PTI) chairman Imran Khan refused rumors of any deal with the establishment for calling off a sit-in in Islamabad, saying that he had not struck a deal with anyone and had thought about the country only.
Addressing a press conference along with Chief Minister KP Mahmood Khan, Imran Khan said that he wrapped up his plans to stage a sit-in to avoid a bloodbath. "Had I sat there that day, there would have been a bloodbath," he said.
Imran Khan said that it was not difficult for him to stage a sit-in till the toppling of the government. "We will come to Islamabad with full preparation if elections were not announced in six days," he added.
He also admitted that his arrival in Islamabad was delayed by barricades and that the PTI was not prepared to deal with the police. Especially, after the Supreme Court of Pakistan issued an order, allowing PTI to hold a rally in Islamabad, it was expecting barricades to be removed, he said.
He announced to challenge the Election (Amendment) Bill in court. "It is a violation of the basic right to deprive the overseas Pakistanis of a basic right," he maintained.
The PTI chairman said that it cannot happen in the world that a man released on bail can become the prime minister.
Cop martyred in KP grenade blast 
The injured have been shifted to the nearby hospital.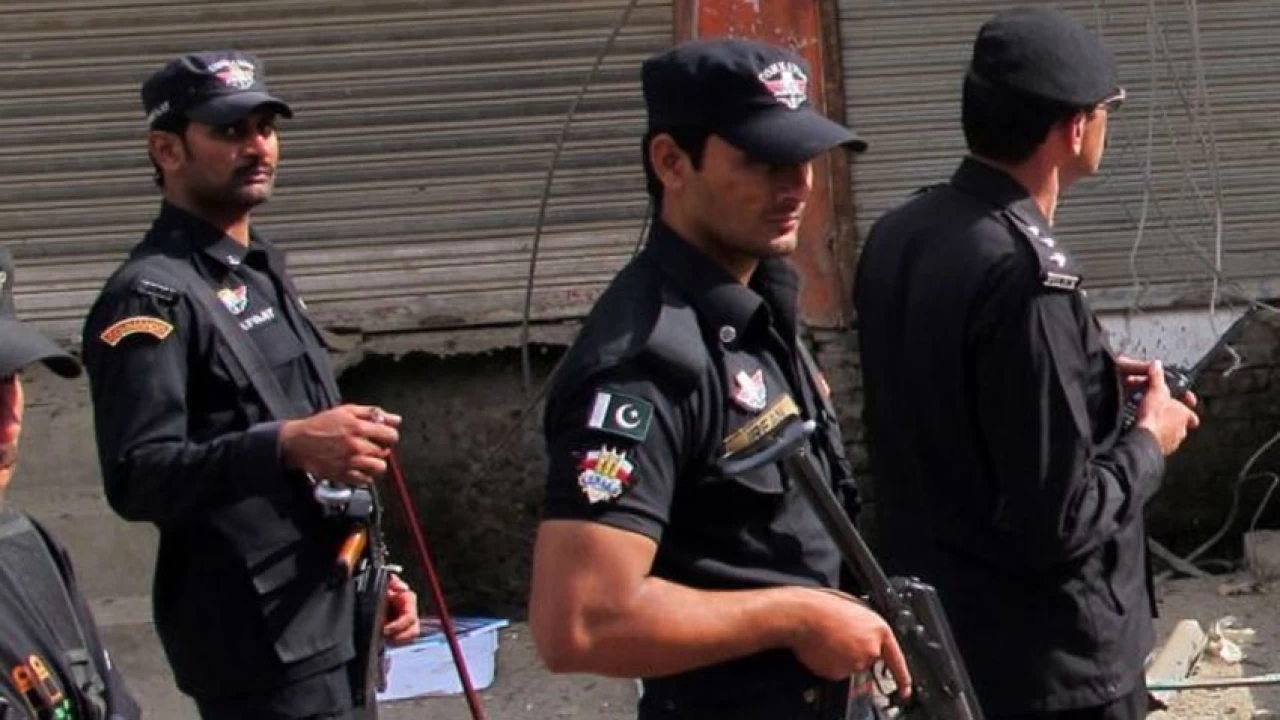 Peshawar: In Khyber Pakhtunkhwa, one police personnel was martyred while four others including two citizens got severely injured in a hand grenade blast on a Police check post in Mardan on Thursday.
According to Rescue 1122, the injured have been shifted to the nearby hospital.
Chief Minister Khyber Pakhtunkhwa Mahmood Khan has strongly condemned the incident and sought a report in this regard from the Police authorities.
He directed the authorities concerned to take necessary steps for immediate arrest of the culprits involved in the incident.
More showers during Eidul Azha holidays: PMD
Monsoon currents are continuously penetrating the country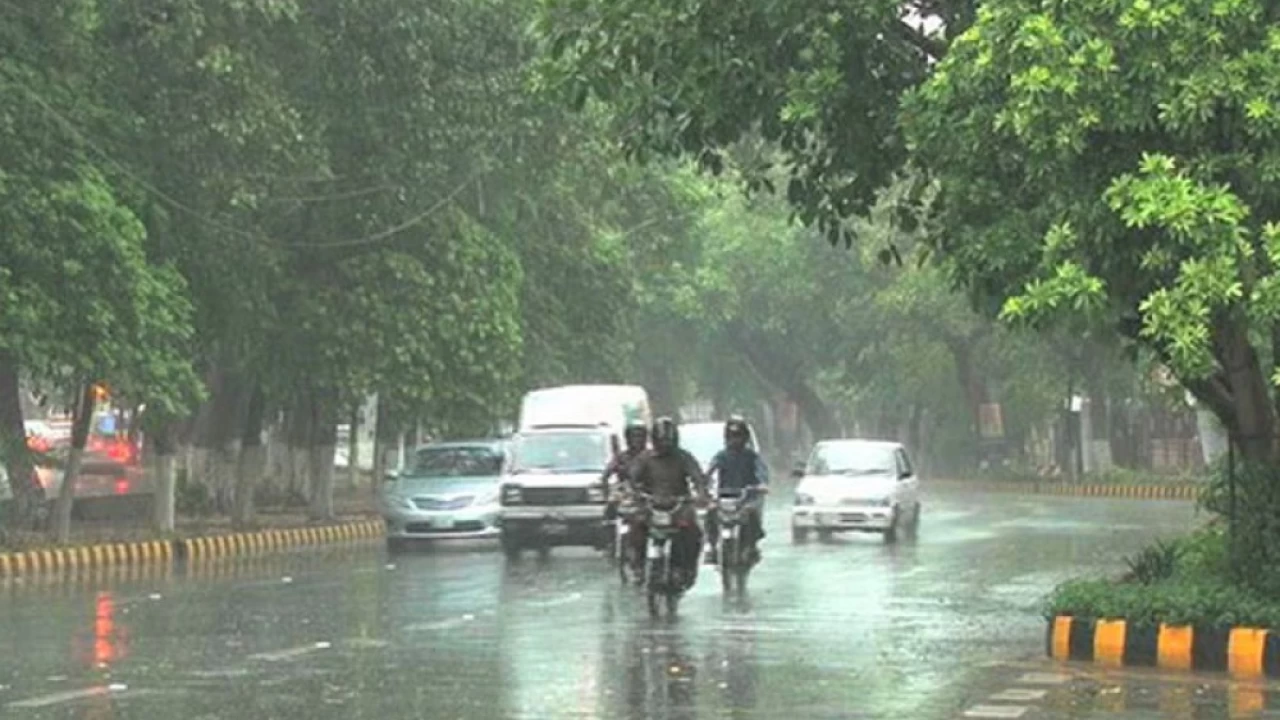 Islamabad: The Pakistan Meteorological Department (PMD) is predicting more showers during the Eidul Azha holidays.
According to the Met Office, monsoon currents are continuously penetrating the country and are likely to weaken during the next 24 hours, however, it may strengthen over the weekend.
Under the influence of current weather system more rains and thundershowers have been forecast in Islamabad, Kashmir, Swat, Mansehra, Kohistan, Abbottabad, Haripur, Peshawar, Mardan, Swabi, Nowshera, Kurram, Kohat, Mianwali, Sargodha, Hafizabad, M. B Din, Rawalpindi, Murree, Attock, Chakwal, Jhelum, Sialkot, Narowal, Lahore, Gujranwala, Gujrat, Sheikhupura, Faisalabad, Jhang, Sahiwal, Okara from July 9 to July 12 with occasional gap.
Isolated showers are also expected in Karachi, Hyderabad, Mirpurkhas, Dadu, Thatta, Badin, Zhob, Ziarat, Barkhan, Loralai, Bolan, Kohlu, Quetta, Kalat, Khuzdar, Lasbella, Awaran, Naseerabad, Sibbi, Panjgur, Turbat between July 8 and July 9.
Heavy falls may generate urban flooding in Rawalpindi/Islamabad, Peshawar, Faisalabad, Lahore, Gujranwala and Sialkot.
Thundershowers may trigger landslides in Kashmir, Galiyat, Murree, Chillas, Diamir, Gilgit, Hunza, Astore and Skardu.
Travelers and tourists are advised to remain extra cautious during the forecast period.
Metro bus service a relief for commuters amid fuel price hike: PM
He announced to offer free transportation service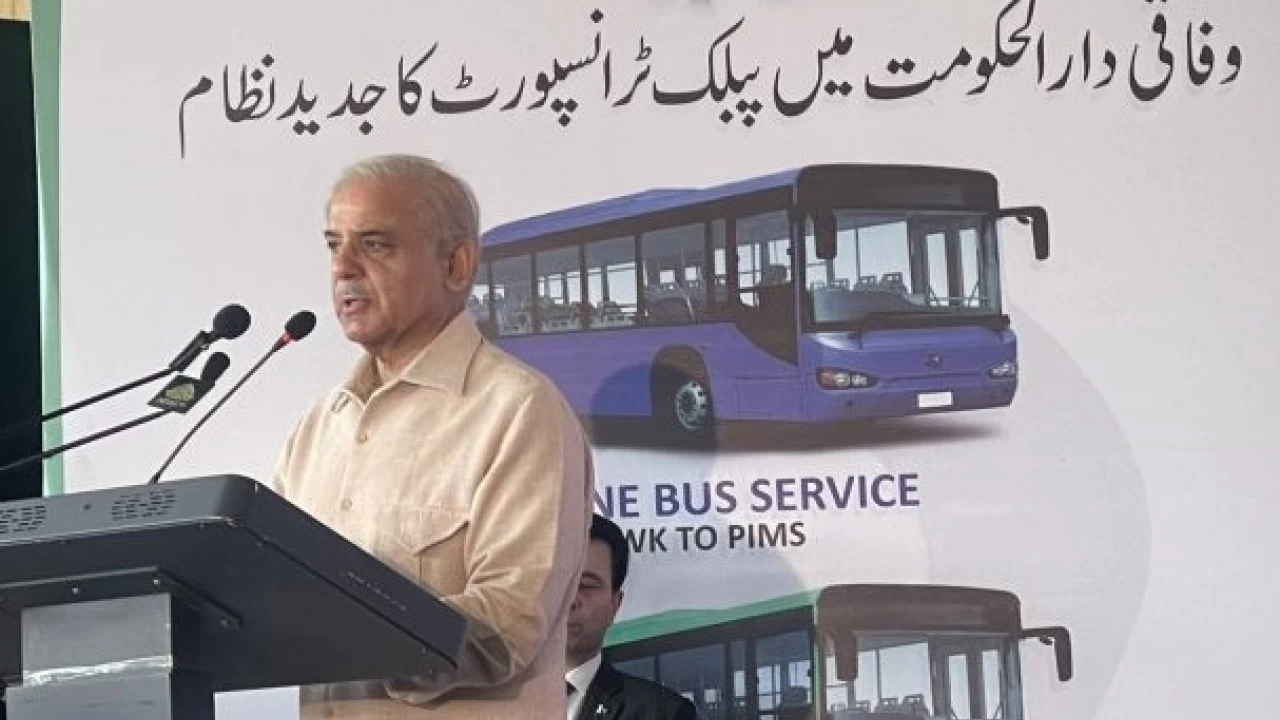 Islamabad: Prime Minister Shehbaz Sharif on Thursday inaugurated the first four-line interconnected Islamabad metro bus service, terming the step a big relief for commuters of the twin cities dealing with high fuel prices.
Addressing at the launch of Green and Blue lines of the mass transit metro bus service, he termed the service a gift for the residents of the twin cities of Islamabad and Rawalpindi, which will accommodate common man, students and workers plying on the routes.
With the service, Bhara Kahu, GT Road, Koral and Rawalpindi have been connected through Green, Orange, Blue and Red Lines respectively.
The bus service will run from Baharakahu to PIMS (Green Line) & Koral to PIMS (Blue Line) where all the Green Blue service will merge with Red Line (Rawalpindi Islamabad Metro). From Faiz Ahmad Faiz bus stop, the passengers can take Orange line to Airport.
The prime minister mentioned that at the time when the petrol prices skyrocketed, the launch of four metro bus lines would be a sigh of relief for commuters.
He said a decent and on-time transportation service on regular basis was a service to common man and lauded the efforts of Interior Minister and the Chairman CDA for service delivery.
He announced to offer free transportation service to commuters for one month.
PM Sharif regretted that a delay in launch of service for four year during the previous tenure incurred heavy losses to national exchequer.
He directed completion of allied services to metro bus project on urgent basis to facilitate the common man.
PM Sharif said the shuttle service from Rawat to Koral was under consideration and funds would be provided for an early launch.
He said every penny of national exchequer would be spent judiciously for the uplift of citizens and stressed that every public project be monitored to avoid lapses in delivery.
The prime minister said efforts were afoot to control inflation in the country through short-term relief measures.
He said the government would promote solar power generation projects to mitigate the challenges of shortage of electricity.
He lauded the step of the Punjab government to provide free electricity to consumers using 100 units and hoped that the other provinces would also emulate the facility.
The prime minister appreciated the efforts of Interior Minister Rana Sanaullah for the steps taken regarding the welfare of Islamabad police and their families.
The prime minister also laid the foundation stone of a Command and Control centre for metro buses at Bhara Kahu, which will be completed in six months.
Interior Minister Rana Sanaullah said the service would accommodate the residents of Islamabad and adjoining areas as an affordable and decent transportation.
He mentioned that Shehbaz Sharif throughout his political career took steps to facilitate the common man.
Chairman CDA Amir Ahmed Ali said 30 buses from China had been added to the fleet to facilitate the services.
He said from Koral to PIMS, 13 bus stations had been set up with headway of six minutes. Due to road construction up to Rawat, a bus shuttle from PWD will run.
He said there are 8 stations complete on Green Line, whereas the rest of six stations would be completed by August 14.
A bus depot had been established at Bhara Kahu to save the dead mileage.
The CDA Chairman said a smart card would also be launched to be used on all bus services, including Rawalpindi's Red Line.
The Command and Control Centre will be completed in six months.
He said Islamabad was the first city in the country with four bus lines operating and vowed to expand in the capital's sector areas at a stretch of 8-9 kilometres.