Pakistani 'Joyland' wins Cannes 'Queer Palm' award
It is the first-ever Pakistani competitive entry at the Cannes festival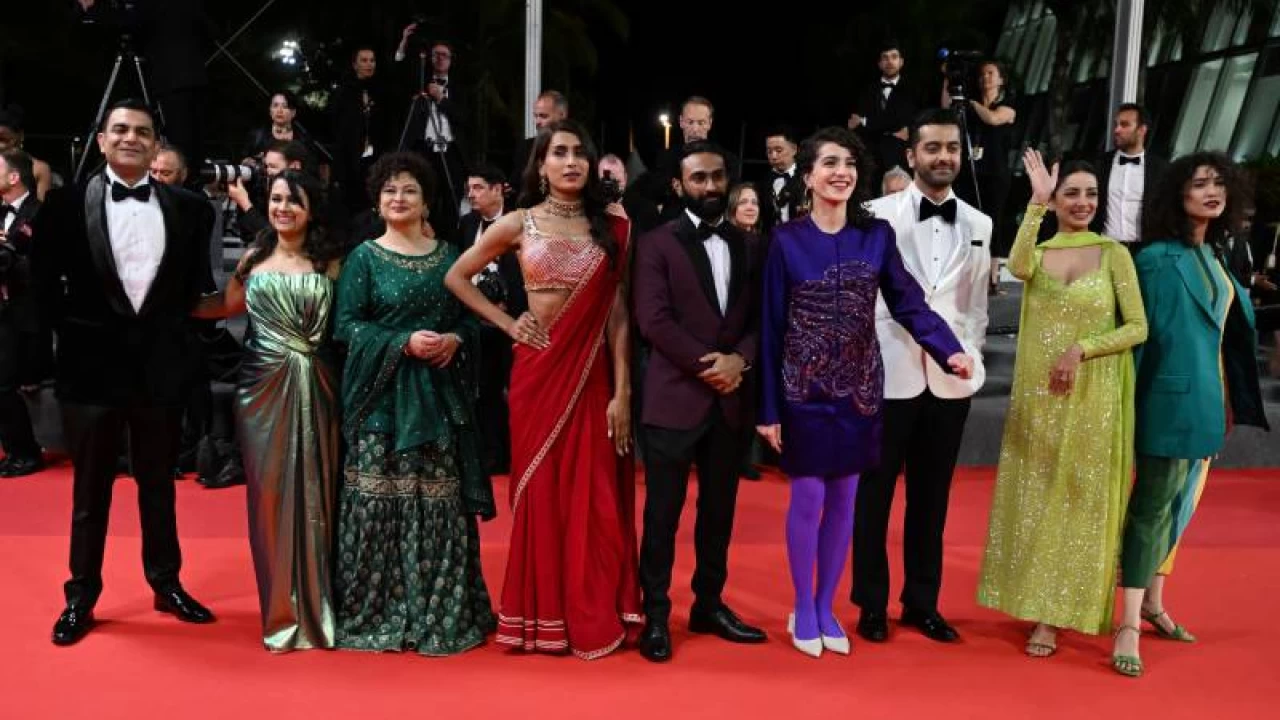 Cannes: A Pakistani movie featuring a daring portrait of a transgender dancer in the Muslim country on Friday won the Cannes "Queer Palm" prize for best LGBT, "queer" or feminist-themed movie, the jury head told AFP.
"Joyland" by director Saim Sadiq, a tale of the sexual revolution, tells the story of the youngest son in a patriarchal family who is expected to produce a baby boy with his wife.
He instead joins an erotic dance theatre and falls for the troupe's director, a trans woman.
It is the first-ever Pakistani competitive entry at the Cannes festival and on Friday also won the Jury Prize in the "Un Certain Regard" competition, a segment focusing on young, innovative cinema talent.
"It's a very powerful film, that represents everything that we stand for," "Queer Palm" jury head, French director Catherine Corsini, told AFP.
- 'Blown away' -
Corsini herself took the award last year with "La Fracture", which features a lesbian couple's relationship against the backdrop of the "Yellow Vest" movement in France.
"'Joyland' will echo across the world," Corsini said. "It has strong characters who are both complex and real. Nothing is distorted. We were blown away by this film."
The "Queer Palm" has been won by big-name directors in the past and attracted top talent to its juries, but has no official place at the world's top film festival.
Awards for films with lesbian, gay, bisexual, transgender, and queer content are already an integral part of other major movie gatherings, including Berlin which has handed out its "Teddy Award" since 1987, and made it part of its official programme.
Not so at Cannes, where the festival's leadership will not even allow the "Queer Palm" -- which has been running for a decade -- to set up shop in its main building, the Palais du Festival.
"It makes me sad that the festival is still cold-shouldering the Queer Palm," Corsini said.
Past winners of the prize, created in 2010 by critic Franck Finance-Madureira, include Todd Haynes for "Carol" and Xavier Dolan for "Laurence Anyways".
"Joyland" beat off several other strong entries, including "Close" by Belgian director Lukas Dhont and "Tchaikovsky's Wife" by Kirill Serebrennikov, both hot contenders for the Cannes Festival's top Palme d'Or award which will be announced on Saturday.
"Joyland" left Cannes audiences slack-jawed and admiring and got a standing ovation from the opening night's crowd.
- 'Very schizophrenic' -
Part of the surprise stemmed from the discovery by many at Cannes that Pakistan is one of the first nations to have given legal protection against discrimination to transgender people.
In 2009, Pakistan legally recognised a third sex, and in 2018 the first transgender passport was issued.
"Pakistan is very schizophrenic, almost bipolar," director Saim Sadiq told AFP in an interview.
"You get, of course, prejudice and some violence against a particular community on the one hand, but you also get this very progressive law which basically allows everyone to identify their own gender, and also identifies a third gender," he said.
For its short film award, the "Queer Palm" jury picked "Will You Look At Me" by Chinese director Shuli Huang.
The diary-type film, set in the film-maker's hometown, shows a traditional society in which parents care more about their reputation than about their gay children's happiness.
SOURCE: AFP
Scandal-ridden Boris Johnson agrees to step down as British PM 
Boris Johnson agrees to quit, will be 'caretaker PM' till October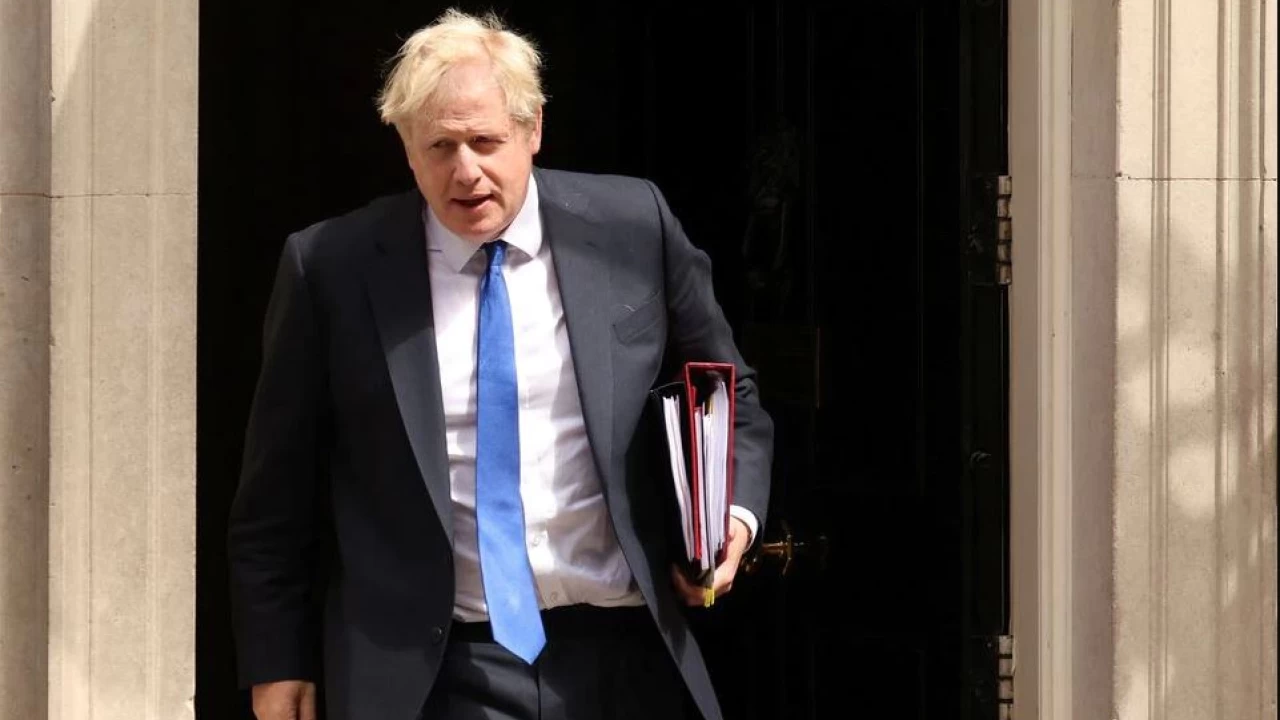 London: British Prime Minister Boris Johnson is expected to resign on Thursday, with his office saying he will make a statement to the country.
According to details, Boris Johnson will announce his resignation as British Prime Minister after he was abandoned by ministers and his Conservative Party's lawmakers who said he was no longer fit to govern.
Johnson had been hanging onto power despite the resignation of a string of his top ministers.
On Thursday the man he appointed as finance minister less than 48 hours earlier publicly urged Johnson to quit.
"The Prime Minister will make a statement to the country today," said a spokesperson.
Defence Secretary Ben Wallace also called on Johnson to quit but said he would stay in his role to protect national security.
Sun Political Editor Harry Cole said Johnson was aiming to carry on as prime minister until a new leader was chosen later in the summer, a task that can take up to two months.
With eight ministers, including two secretaries of state, resigning in the last two hours, an isolated and powerless Johnson was set to bow to the inevitable and declare he was stepping down.
"His resignation was inevitable," Justin Tomlinson, Deputy Chairman of the Conservative Party, said on Twitter. "As a party we must quickly unite and focus on what matters. These are serious times on many fronts."
The revolt this week was triggered by revelations about the prime minister's handling of sexual misconduct allegations against former Deputy Chief Whip Chris Pincher.
It is pertinent to mention here that Boris narrowly survived a no-confidence vote among Conservative MPs last month. Total 211 voted for the prime minister but a staggering 148 stood against him.
SOURCE: NEWS AGENCIES
Boris Johnson resigns as British PM
British Prime Minister Boris Johnson makes a statement at Downing Street in London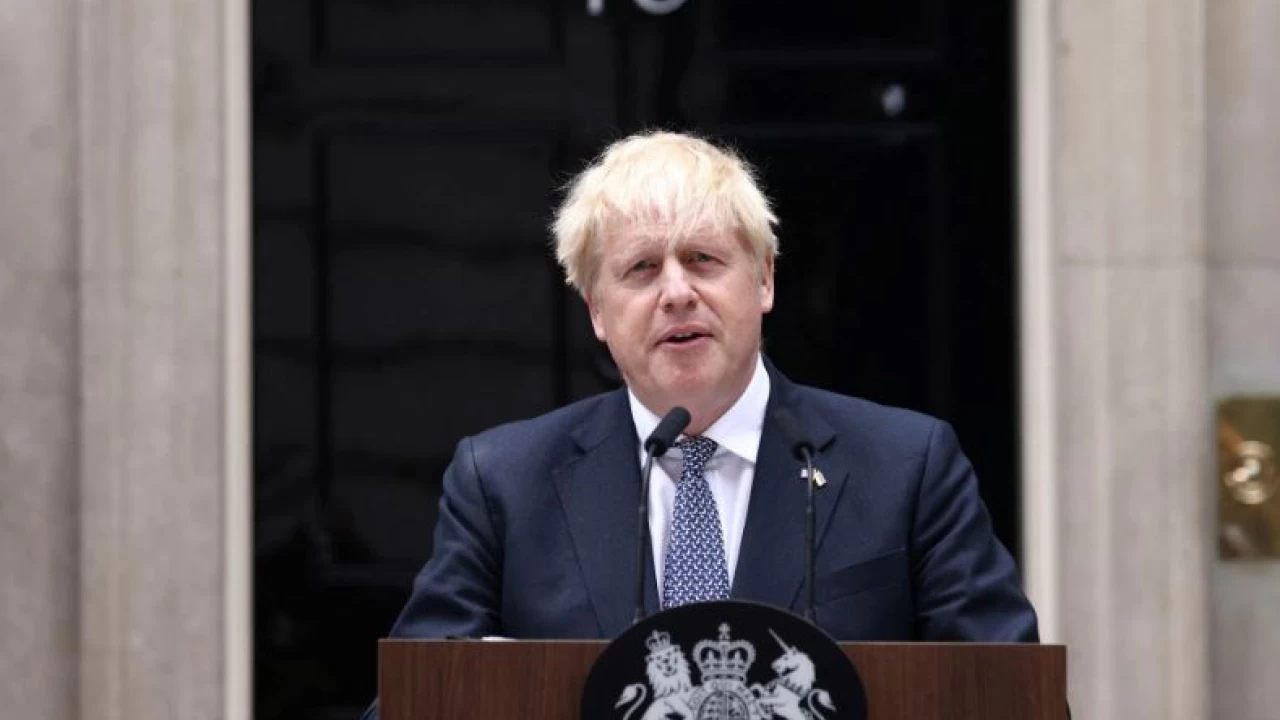 London: Boris Johnson said on Thursday he was resigning as Britain's prime minister, bowing to calls from ministerial colleagues and lawmakers in his Conservative Party.
"The process of choosing that new leader should begin now," Johnson said at the door of Number 10 Downing Street.
"And today I have appointed a cabinet to serve, as I will until a new leader is in place."
After days of battling for his job, the scandal-plagued Johnson had been deserted by all but a handful of allies after the latest in a series of scandals broke their willingness to support him.
"His resignation was inevitable," Justin Tomlinson, deputy chairman of the Conservative Party, said on Twitter. "As a party, we must quickly unite and focus on what matters. These are serious times on many fronts."
The Conservatives will now have to elect a new leader, a process that could take weeks or months.
SOURCE: Reuters
Pakistan Railways announces 30% reduction in train fares on Eid
Passengers facing difficulties due to late arrival of trains can fully refund their tickets from the nearest reservation offices.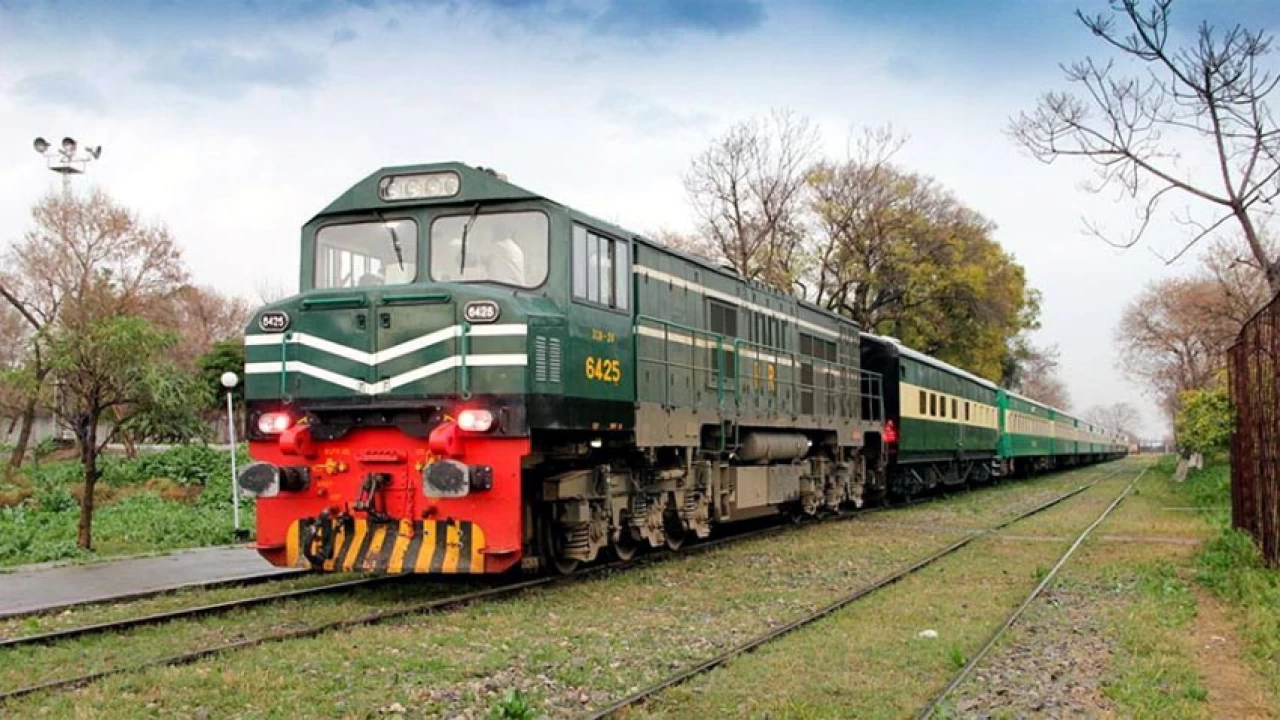 Islamabad: Pakistan Railways has announced a thirty percent reduction in the fares of all trains on the eve of Eid-ul-Adha.
According to the notification issued by Pakistan Railways, the passengers will be able to get benefit from this facility during the three days of Eid in all classes of trains including economy, standard AC, Business and AC Sleeper.
Meanwhile, Pakistan Railways has also announced that passengers facing difficulties due to late arrival of trains can fully refund their tickets from the nearest reservation offices.
The passengers having E-Tickets can also refund their tickets through mobile application.