BTS announces 'hiatus' to pursue solo projects; embarks on 'Chapter 2'
Wrapping up first chapter of 9-year-career, the pop juggernauts BTS embarks on new musical chapter.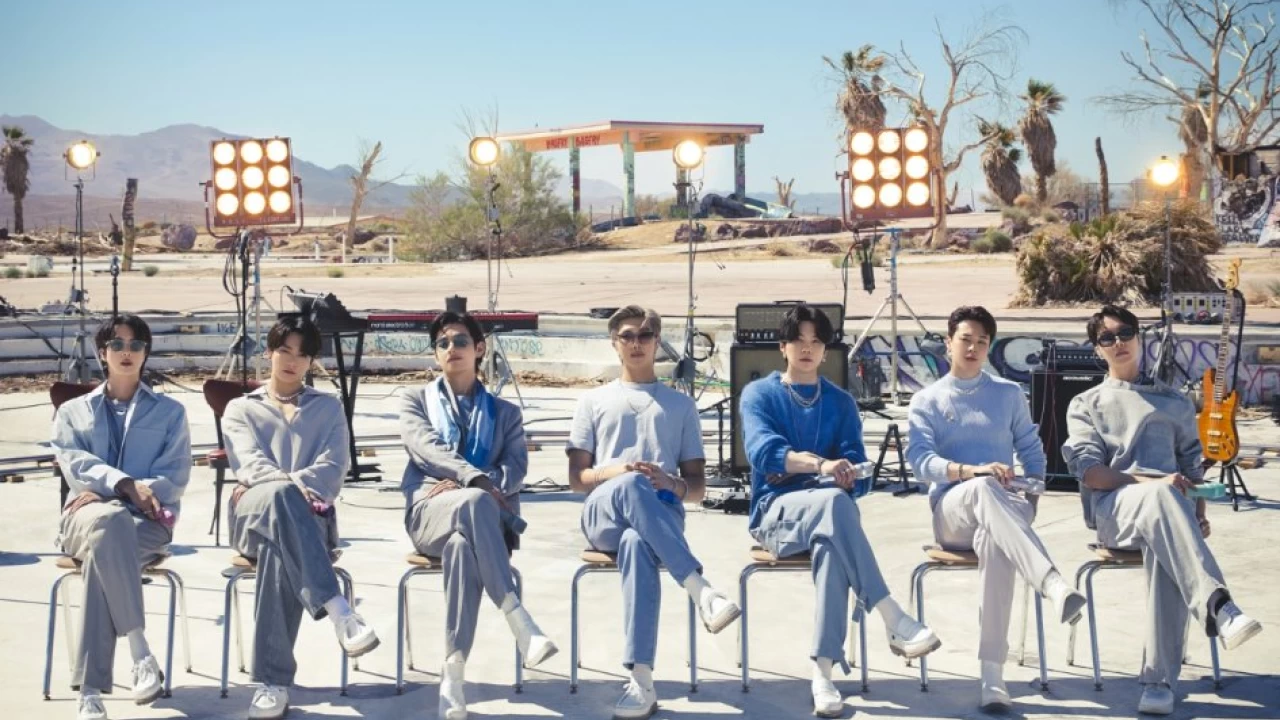 The global sensation BTS—whose catchy, upbeat songs have won them legions of fans— have announced they will be taking a break to pursue solo projects and "learn to be one again".
Grammy-nominated group will be going on hiatus— an indefinite break—and the seven members will be focusing on solo projects in the near future.
After nearly a decade as one of the most successful and celebrated groups on the planet, BTS dropped the bombshell during their annual pre-recorded "FESTA" dinner that streamed online. Their whole conversation was uploaded to their official YouTube channel.
In the one-hour-long video, the septet was talking to each other in Korean, during which they reminisced their successful journey together.
Credited with generating billions of dollars for the South Korean economy, the acclaimed band got honest about the pressures of the K-POP "idol system" and the difficulties they've faced in recent years trying to make new music while satisfying fans.
With BTS taking a break, many of the members appeared ready to focus on individual projects. Although the group did not disclose a timeline for solo releases, the confirmation of a new project from J-Hope dovetails his upcoming performance as the first South Korean artist to headline the main stage of Lollapalooza.
Bandmates Jimin, Suga and Jungkook plan to release solo projects in the future as well.
In the meantime, a representative for the band disputed the word 'hiatus' in a later statement—affirming that the members still be working on projects as a group, as well as individually.
"BTS are not taking a hiatus. Members will be focusing more on solo projects at this time," the statement said.
The BTS' hiatus announcement comes just days after the group released their latest project, the "anthology album" Proof.
Along with releasing Proof, the seven members have been characteristically busy after returning from a short break at the top of the year: They've performed at the Grammys, played a handful of shows around the world.
The band recently made headlines for visiting the White House to deliver a message to President Joe Biden on the fight against anti-Asian racism.
The renowned group were named as the world's best-selling artists of 2021 in a chart recently compiled by music industry body the IFPI.
Calling the band successful would be an understatement: In 2019, BTS had three No. 1 hits in a year on Billboard's Top 200. They sold out London's 90,000-person Wembley Stadium in 90 minutes. Moreover, three years ago, ticket sales for their tour crashed the Ticketmaster website, with an average price of $452.
BTS made its debut in 2013 and was the first Asian band to win artist of the year at the American Music Awards (AMAs). The group has twice been nominated for a Grammy.
This year marks the group's — RM, Jin, Suga, J-Hope, Jimin, V, and Jungkook — ninth anniversary as a band.
FESTA conversation
"We're going into a hiatus now," said Suga, some 20 minutes into the clip, which was posted to the group's official YouTube channel.
During the conversation, RM said that while they had achieved a great deal as BTS, the individual members needed to grow and mature as individuals.
"I always thought that BTS was different from other groups, but the problem with K-pop and the whole idol system is that they don't give you time to mature," he said, adding that "You have to keep producing music and keep doing something".
The rapper added that he now wanted to take the time to consider the future of BTS as a group and as individuals.
Other members agreed, adding that going on a break was a difficult decision.
"We can't help but think of our fans no matter what, we want to be the kind of artists that are remembered by our fans," said Jimin.
He further added: "I think that's why we're going through a rough patch right now, we're trying to find our identity and that's an exhausting and long process".
V told fans the group was not splitting for good, adding that they would get back together "later, when we gather again as a group, that synergy will be like no other".
J-Hope said the group "should spend some time apart to learn how to be one again". He added: "I hope you don't see this is a negative thing," the artist implored fans. "And see that it's a healthy plan."
The news caused anxiety among fans, but Suga later reassured that BTS was not "disbanding – we're just living apart for a while".
By the end of the dinner the members of the group grew tearful as they voiced gratitude for their fans, collectively known as the "ARMY".
Mainly hot, humid weather expected in most parts of country
upper Sindh and south Punjab to face very hot weather during the next twelve hours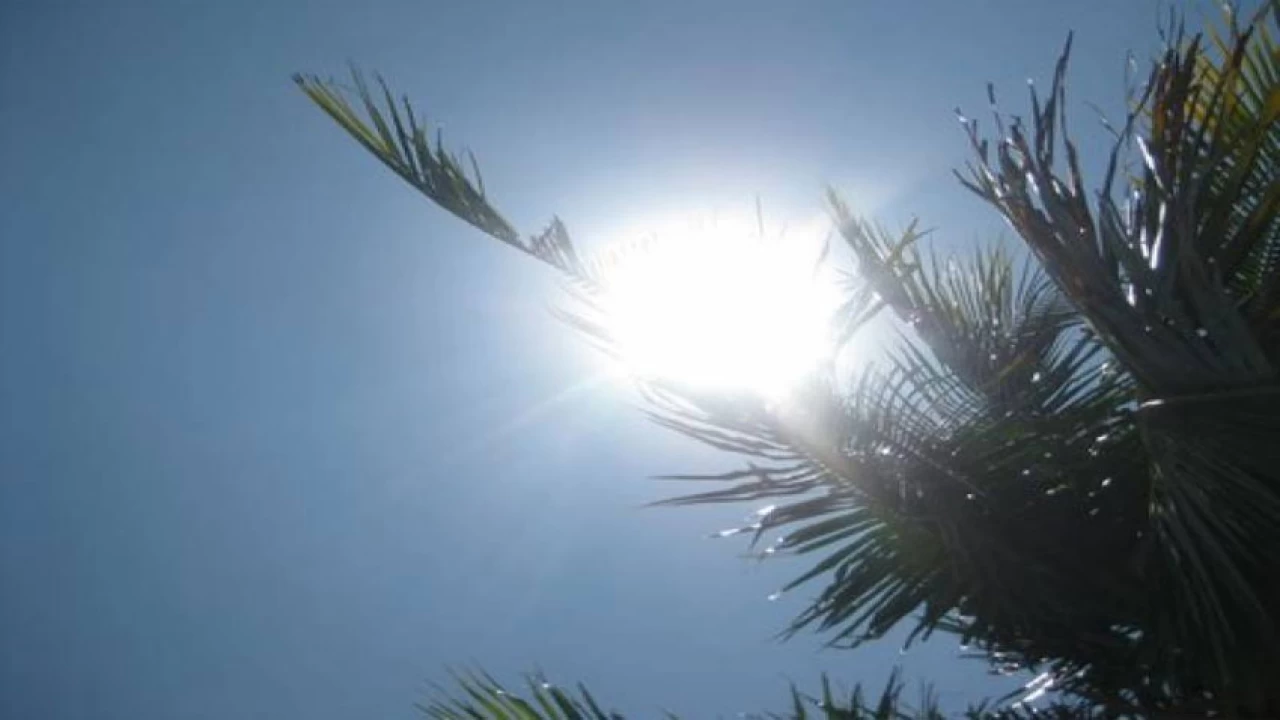 Islamabad: Mainly hot and humid weather is expected in most parts of the country, while very hot in upper Sindh and south Punjab during the next twelve hours.
Temperature of some major cities recorded this morning:
Islamabad 24 degree centigrade, Lahore 29, Karachi 30, Peshawar 28, Quetta 26, Gilgit 18, Murree 17 and Muzaffarabad 22 degree centigrade.
According to Met Office forecast for Indian Illegally Occupied Jammu and Kashmir, partly cloudy and hot weather is expected in Srinagar, Pulwama and Baramulla, dry in Leh, while hot and dry in Jammu, Anantnag and Shopian.
Temperature recorded this morning:
Srinagar, Pulwama and Baramulla 18 degree centigrade, Jammu 27, Leh 10, Anantnag and Shopian 17 degree centigrade.
New 'storm of inflation' is impending: Imran Khan
Imran Khan takes a dig at government over super tax; terms it 'economic murder' of people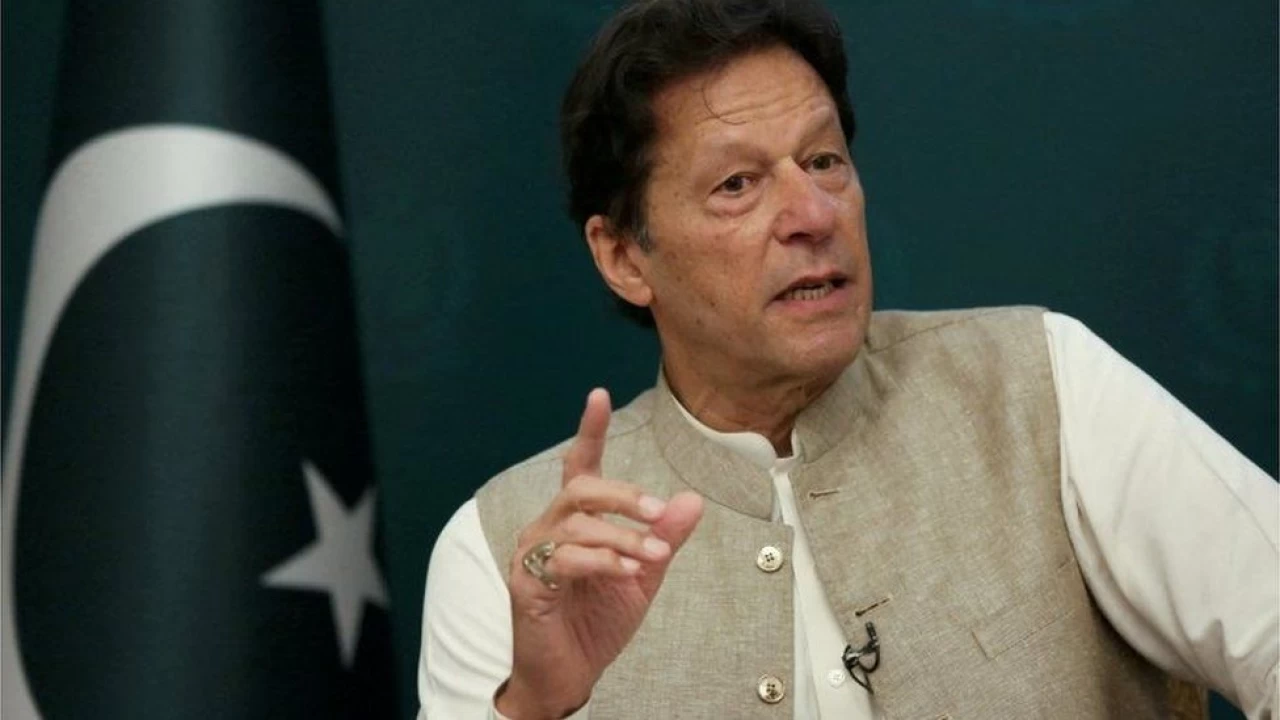 Islamabad: Pakistan Tehreek-e-Insaf (PTI) chairman Imran Khan Saturday slammed the incumbent government for imposing new taxes on the industrial sectors, saying that the taxes on the production sectors would further increase 'inflation' and 'unemployment'.
While addressing a news conference in Islamabad today, the former Prime Minister of Pakistan banged the coalition government for imposing a 10% super tax on large-scale industries— saying that the decision would lead to the "closure of industries", increase unemployment, inflation, and push Pakistan further into economic crisis.
"With the imposition of 10% super tax, the tax on 13 large-scale industries will reach 40%," he stressed, adding that the decision would led to the shutting down of several industrial units.
The cricketer-turned politician stated that the tax exemption on the salaried class has been reversed which would batter them down financially.
"They [salaried class] were earlier given a tax exemption on an income of Rs100, 000; but now the slab has been reduced to Rs 50,000," added Khan.
Referring to National Accountability Bureau (NAB) amendment law, Imran Khan expressed confidence in the judiciary, saying it would not allow such oppression—terming it "attempt of corrupt rulers to save themselves".
"If the government succeeds, Pakistan wouldn't need enemies," said PTI chairman, adding that these NAB amendments will destroy the country as the "thieves will be exempted".
It is pertinent to mention here that PTI has challenged the amendments in the Supreme Court and today the former prime minister gave a call for nationwide protests on July 2 against the amendments in NAB laws.
He further added that his government collected record tax in Pakistan's history and was working to broaden the tax net.
The main protest would be organized in Islamabad's Parade Ground where Imran Khan would address.
Khan also urged the people to protest peacefully against what was being done with Pakistan, asking them to take to the roads simultaneously.
PIA resumes Lahore-Kuala Lumpur flight operation
"The PIA was already operating two weekly flights from Islamabad to Kuala Lumpur."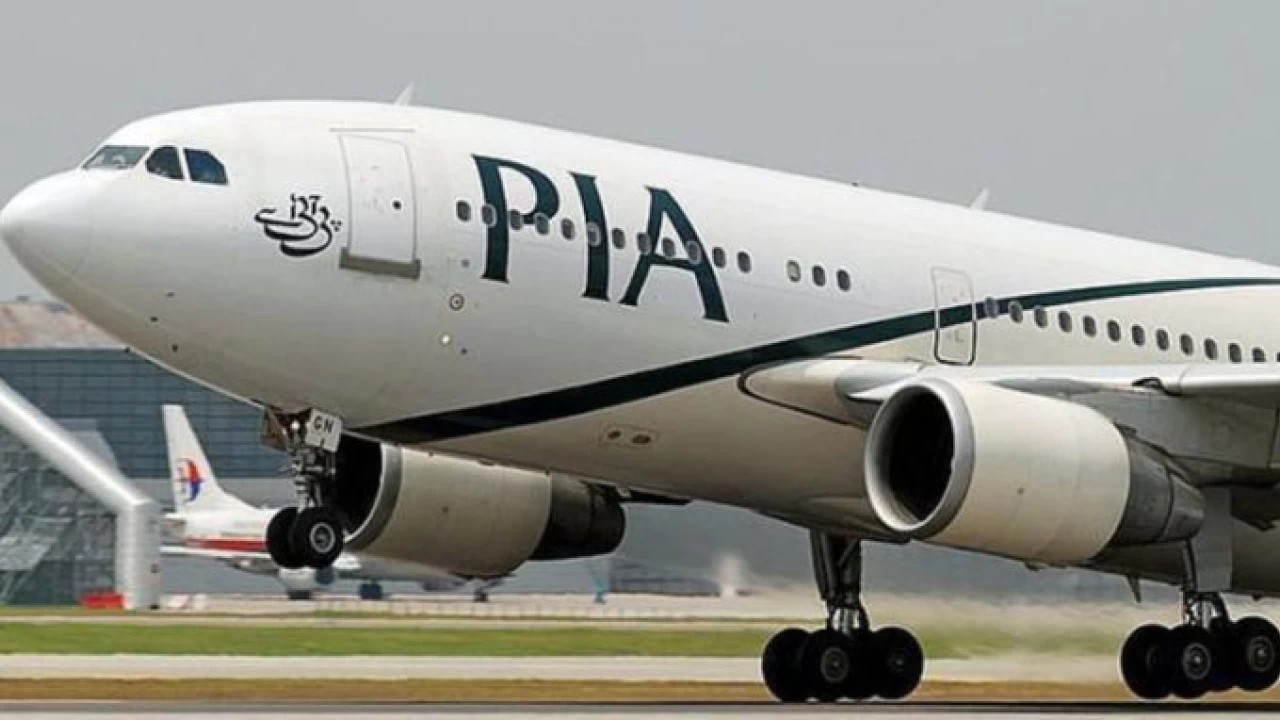 Islamabad: The Pakistan International Airlines (PIA) on Sunday resumed Lahore-Kuala Lumpur flight operation after providing the same facility in Islamabad as the coronavirus restrictions eased.
"After Islamabad, the PIA has now resumed flights from Lahore to Malaysia. The first flight left Lahore for Kuala Lumpur this morning," PIA spokesman Abdullah Hafeez Khan said in a news release.
On this occasion, a simple cake-cut ceremony was held at the Lahore Airport and bouquets were presented to the passengers.
The PIA, the spokesman said, was already operating two weekly flights from Islamabad to Kuala Lumpur.
He said the national flag carrier was gradually increasing the number of its domestic and international flights on special instructions of Minister for Aviation Khawaja Saad Rafique.
Meanwhile, the Aviation Minister said the PIA was increasing the number of flights to different tourist destinations aimed at facilitating passengers during summer vacations.
"Now, the PIA is providing direct access to tourist destinations at home and abroad from Lahore," Saad Rafique said.
He said flights from Lahore to Gilgit and Skardu were also being operated and "now flights to Baku and Kuala Lumpur have also been arranged."
The minister said the purpose of these flights was to provide direct and comfortable travel facilities to the people through their national airlines.