Bitcoin falls close to $20,000 as investors continue to flee cryptocurrencies
The world's largest digital currency has plunged nearly 70pc since the peak of the crypto craze in November 2021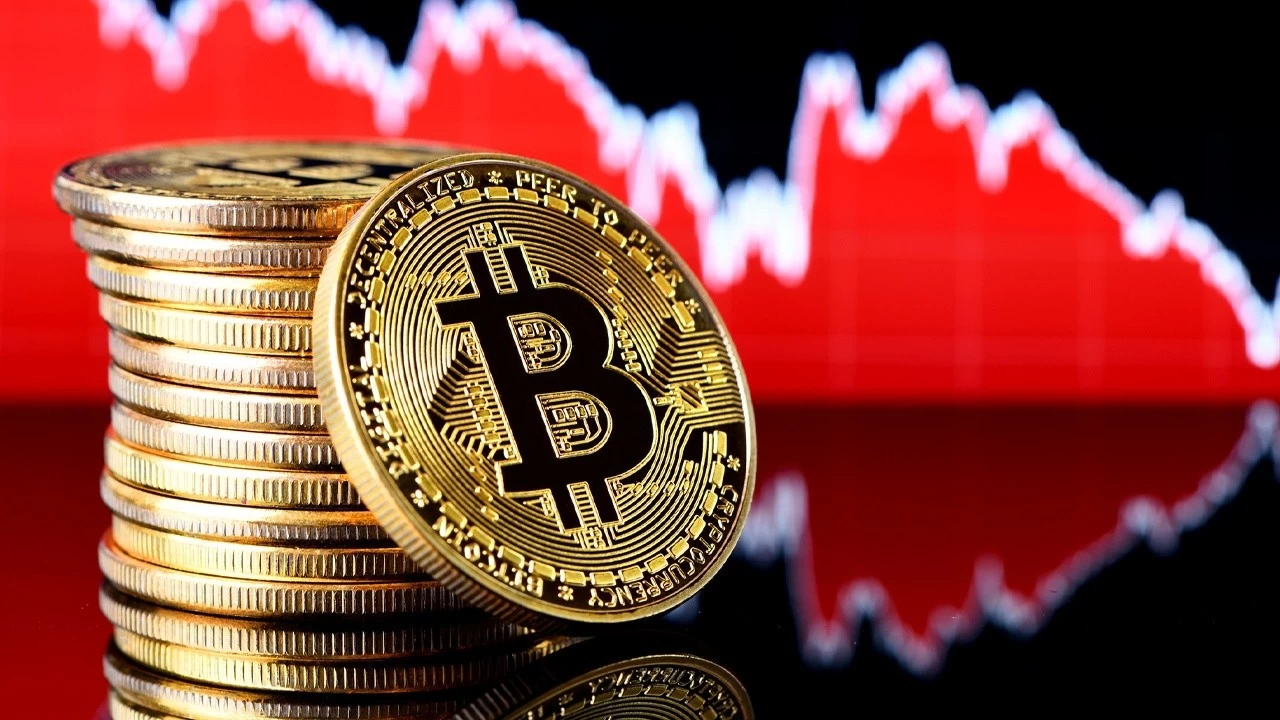 The sell-off in cryptocurrencies deepened even further on Wednesday, with bitcoin sinking very close to the key level of $20,000.
Bitcoin plunged as much as 10% to an intraday low of $20,166, according to Coinbase data. It was last trading at $21,658, down about 3%. The world's largest digital currency has plunged nearly 70% since the peak of the crypto craze in November 2021.
Charlie Morris, founder of digital asset management firm ByteTree, said $20,000 was close to the peak of bitcoin's last major bull run in 2017 and so "might prove to be a support level."
"At $20k, bitcoin has made no money since the 2017 high, but that disguises the outsized returns over all prior time frames," he told CNBC.
Digital tokens are in free fall as fears of climbing inflation, aggressive interest rate rises and liquidity issues at a key player in the crypto space have plagued crypto markets.
The Federal Reserve is widely expected to hike rates by 75 basis points this week, a move that has spooked stocks and other risky assets — including crypto.
Mostafa Al-Mashita, executive vice president of Canadian crypto firm SDM, said crypto has been caught up in the broader "risk-off environment" affecting markets.
"What we are experiencing is the impact of a worsening macroeconomic trend in which inflation is rising because of supply-chain issues," he said.
Celsius fallout
Earlier this week, crypto lending firm Celsius began blocking users from accessing their funds, stoking speculation that the company may soon become insolvent.
Investors worry a possible liquidation of Celsius may lead to even more pain for crypto, potentially knocking down other major players.
"If Celsius collapses, a liquid cascade could occur where whales who have leveraged bets on Bitcoin and Ethereum become liquidated," said Marcus Sotiriou, analyst at U.K. based digital asset broker GlobalBlock.
Celsius holds a lot of assets in the decentralized finance space, including staked ether, a token offered by crypto start-up Lido Finance that is meant to be worth the same as ether, the second-biggest cryptocurrency.

Staked ether is essentially an IOU that investors buy to earn rewards on their ether holdings. The original ether is kept locked in the crypto equivalent of a vault, and can't be accessed until the Ethereum blockchain successfully passes a long-awaited upgrade.
Celsius "may be forced to sell their holdings to satisfy redemptions since the underlying ETH is locked up with no withdrawal date in sight," Marc-Thomas Arjoon, research associate at CoinShares, said in a note published Monday.
The crypto market was already on shaky ground after the $60 billion collapse of two popular tokens last month. Now, key players in the space are bracing for a long-term bear market known as "crypto winter."
Numerous companies have cut back on costs dramatically, with Coinbase on Tuesday announcing it would lay off around 1,100 people.
There's now also speculation that Three Arrows Capital, a crypto hedge fund, is on the brink of collapse. Zu Shu, the firm's co-founder, said it was "in the process of communicating with relevant parties and fully committed to working this out."
SOURCE: CNBC
New 'storm of inflation' is impending: Imran Khan
Imran Khan takes a dig at government over super tax; terms it 'economic murder' of people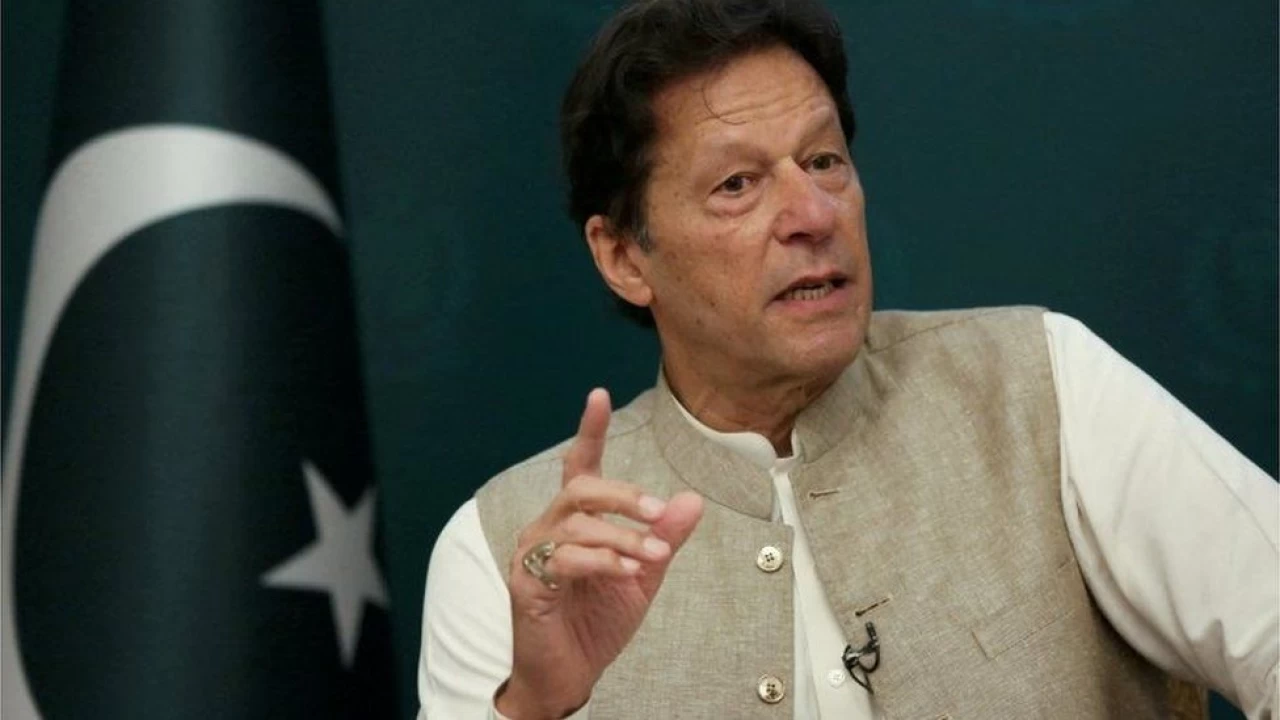 Islamabad: Pakistan Tehreek-e-Insaf (PTI) chairman Imran Khan Saturday slammed the incumbent government for imposing new taxes on the industrial sectors, saying that the taxes on the production sectors would further increase 'inflation' and 'unemployment'.
While addressing a news conference in Islamabad today, the former Prime Minister of Pakistan banged the coalition government for imposing a 10% super tax on large-scale industries— saying that the decision would lead to the "closure of industries", increase unemployment, inflation, and push Pakistan further into economic crisis.
"With the imposition of 10% super tax, the tax on 13 large-scale industries will reach 40%," he stressed, adding that the decision would led to the shutting down of several industrial units.
The cricketer-turned politician stated that the tax exemption on the salaried class has been reversed which would batter them down financially.
"They [salaried class] were earlier given a tax exemption on an income of Rs100, 000; but now the slab has been reduced to Rs 50,000," added Khan.
Referring to National Accountability Bureau (NAB) amendment law, Imran Khan expressed confidence in the judiciary, saying it would not allow such oppression—terming it "attempt of corrupt rulers to save themselves".
"If the government succeeds, Pakistan wouldn't need enemies," said PTI chairman, adding that these NAB amendments will destroy the country as the "thieves will be exempted".
It is pertinent to mention here that PTI has challenged the amendments in the Supreme Court and today the former prime minister gave a call for nationwide protests on July 2 against the amendments in NAB laws.
He further added that his government collected record tax in Pakistan's history and was working to broaden the tax net.
The main protest would be organized in Islamabad's Parade Ground where Imran Khan would address.
Khan also urged the people to protest peacefully against what was being done with Pakistan, asking them to take to the roads simultaneously.
President calls for stronger commitment to address challenge of drug abuse
"The day was celebrated across the globe to prevent drug abuse and raise awareness about the alarming threats it poses to society, especially the youth."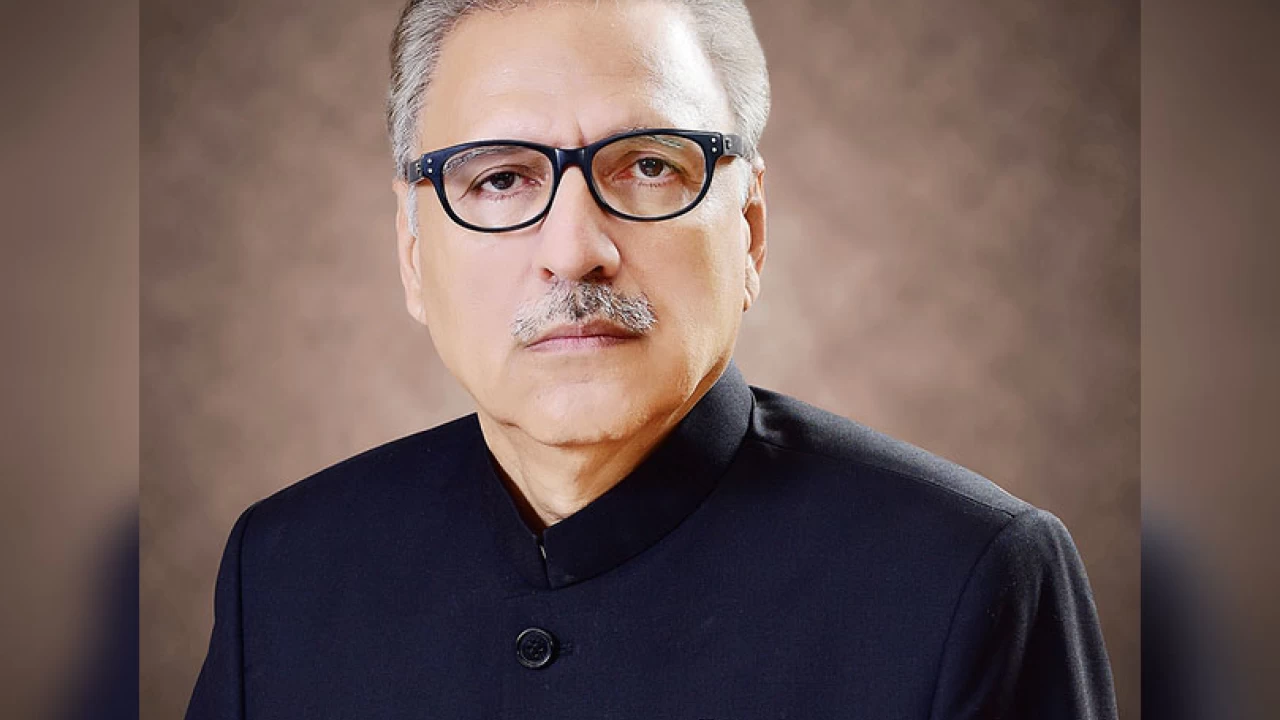 Islamabad: President Dr Arif Alvi said the government must strengthen its commitment to address the challenges stemming from drug abuse and illicit trafficking and protect youth from the threat of illicit drugs.
The International Day Against Drug Abuse and Illicit Trafficking is observed annually on June 26 to strengthen action and cooperation in achieving a world free of illicit drugs.
In a message on the occasion of the International Day Against Drug Abuse and Illicit Trafficking, he said the day was celebrated across the globe to prevent drug abuse and raise awareness about the alarming threats it poses to society, especially the youth.
The World Drug Report 2021, published by the United Nations Office on Drugs and Crime (UNODC), indicated that deaths attributed to drug-related disorders had almost doubled over the past decade. The youth, which makes up nearly 60% of Pakistan's total population, remained especially vulnerable to drug abuse, he said adding students and parents must be sensitized through workshops and seminars with the help of the media, civil society, and educational institutions.
"To this end, the Higher Education Commission (HEC) can play an important role and it has been directed to implement a strict policy to counter drug abuse in higher educational institutions."
He said, "Today, we also celebrate the tremendous efforts Pakistan has made in collaboration with international organizations to address drug-related challenges."
International cooperation had helped limit the proliferation of new psychoactive substances used by younger generations, he added.
He commended the Ministry of Narcotics Control for the measures it had taken to combat the trafficking of illicit drugs in our society and mitigate the detrimental impacts of drug abuse. Pakistan had also achieved the status of a poppy-free state which was a reflection of the proactive approach taken by the Ministry of Narcotics Control/Anti-Narcotics Force, he mentioned.
"Only with cooperation and collective commitment will we achieve our vision of a world free of this menace. We are committed to making Pakistan a model country, in the region and beyond, in this fight against drug abuse and illicit trafficking," he concluded.
PIA resumes Lahore-Kuala Lumpur flight operation
"The PIA was already operating two weekly flights from Islamabad to Kuala Lumpur."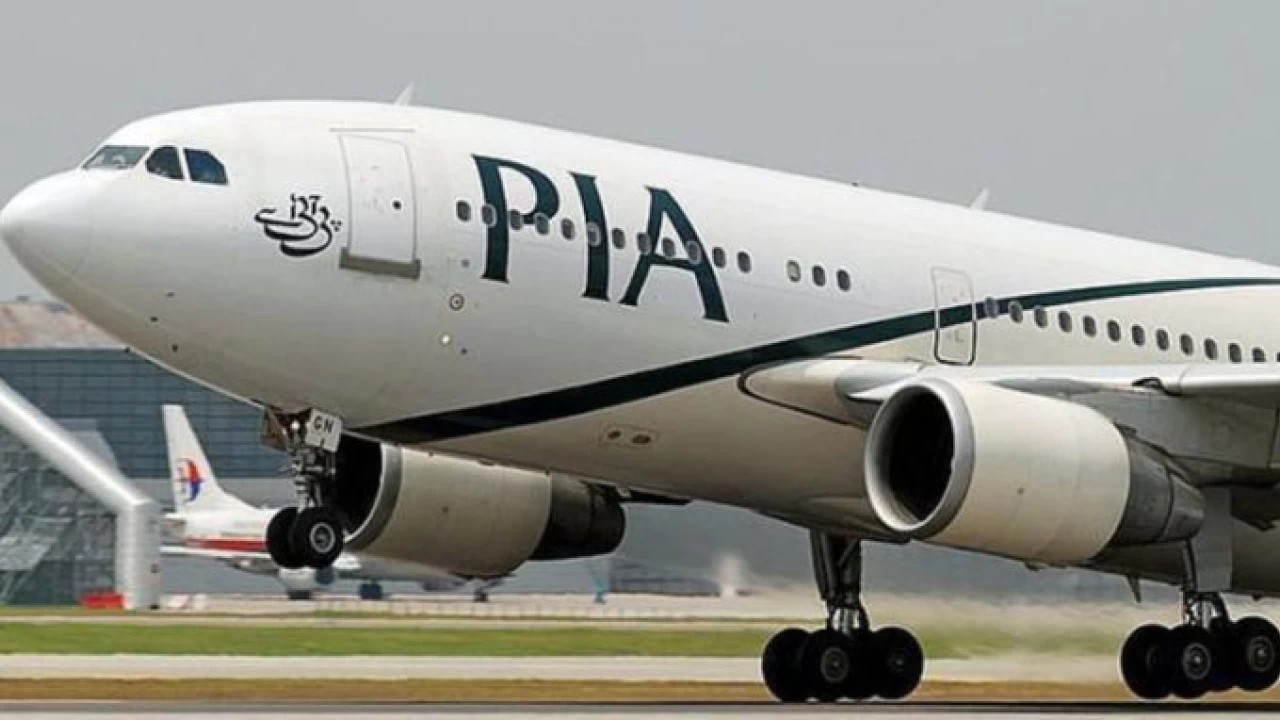 Islamabad: The Pakistan International Airlines (PIA) on Sunday resumed Lahore-Kuala Lumpur flight operation after providing the same facility in Islamabad as the coronavirus restrictions eased.
"After Islamabad, the PIA has now resumed flights from Lahore to Malaysia. The first flight left Lahore for Kuala Lumpur this morning," PIA spokesman Abdullah Hafeez Khan said in a news release.
On this occasion, a simple cake-cut ceremony was held at the Lahore Airport and bouquets were presented to the passengers.
The PIA, the spokesman said, was already operating two weekly flights from Islamabad to Kuala Lumpur.
He said the national flag carrier was gradually increasing the number of its domestic and international flights on special instructions of Minister for Aviation Khawaja Saad Rafique.
Meanwhile, the Aviation Minister said the PIA was increasing the number of flights to different tourist destinations aimed at facilitating passengers during summer vacations.
"Now, the PIA is providing direct access to tourist destinations at home and abroad from Lahore," Saad Rafique said.
He said flights from Lahore to Gilgit and Skardu were also being operated and "now flights to Baku and Kuala Lumpur have also been arranged."
The minister said the purpose of these flights was to provide direct and comfortable travel facilities to the people through their national airlines.