Eminent Urdu scholar Gopi Chand Narang passes away
Urdu Renaissance man Gopi Chand Narang breathed his last in America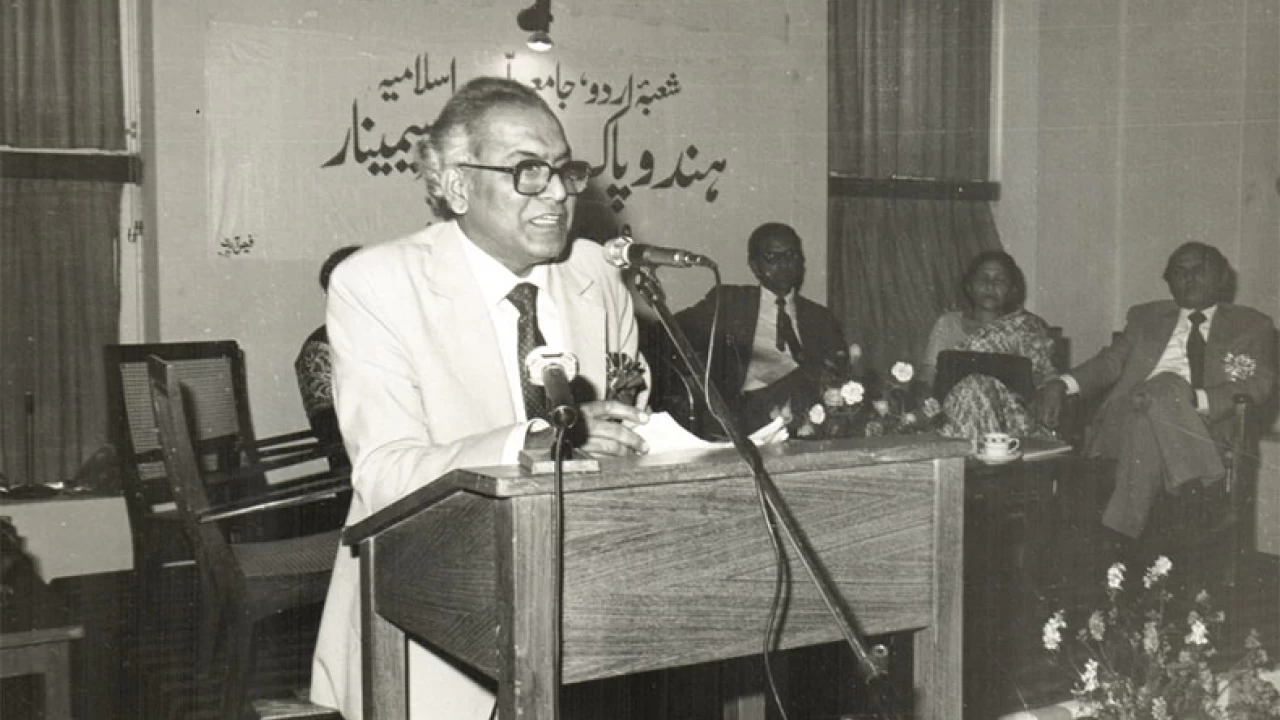 New Delhi: Eminent Urdu scholar, linguist and literary critic Gopi Chand Narang has passed away in Charlotte, North Carolina after a brief illness. He was 91.
Leading Urdu scholar Professor is survived by his wife, Manorma Narang, and his sons Arun Narang and Tarun Narang, and grandchildren.
Born in 1930, in a small town of Dukki in Baluchistan—located between Pak-Afghan border—Gopi Chand, after partition, moved to Karol Bagh in Delhi and started living in a peon's house while trying to find some work to survive.
After some time he took admission in the Masters in Urdu program at the University of Delhi under Professor Khwaja Ahmad Farooqui and earned his doctoral degree in Urdu literature from Delhi University in 1958.
Professor Narang took an academic position at St. Stephens College in Delhi, which proved to be a segue to a permanent place in the Urdu Department of Delhi University in 1959.
The renowned scholar has been awarded numerous awards and honors— including Padma Bhushan in 2004, Sahitya Akademi and Ghalib Awards in 1995, and the President of Pakistan's Sitara-e Imtiaz Award in 2012.
He was the president of 'Sahitya Akademi' which is dedicated to the promotion of Indian literature in the 24 languages of India.
Narang worked extensively on explaining and analysing the works of Ghalib, Mir Taqi Mir and later Faiz Ahmad Faiz and Firaq Gorakhpuri beyond thematic and typical writings.
He penned about 60 books in his career and made every attempt to keep the language beyond communalism.
The legendary linguist was also a scholar of Sanskrit and Persian.
Several Urdu periodicals have published special issues honoring Professor Narang's life and contributions to literature over the years.
Many prominent media outlets, including Doordarshan and the BBC, have produced rare recordings and films about his work and achievements. Hundreds of books and dissertations have been published in which he is praised and evaluated critically.
Gopichand Narang has also written books in Hindi and English.
Rigging, incidents of violence disrupts Sindh LG polls
Video of public rigging in Sindh local body elections went viral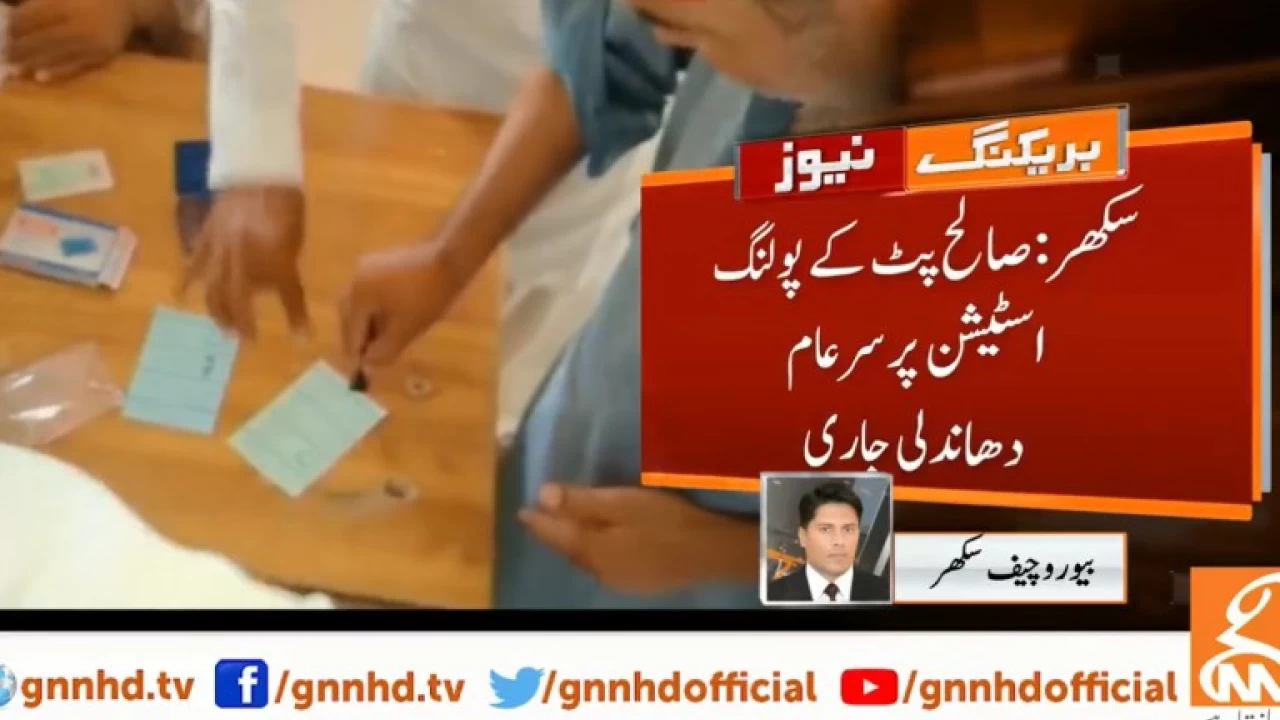 Sukkar: Incidents of rigging and violence are being reported during the Polling for the first phase of Local Government elections in fourteen districts of Sindh.
Polling for the first phase of local government elections in Sindh is underway which started at 8am and will continue till 5pm without any break in 14 districts of the province including Sukkur, Shaheed Benazirabad, Larkana, Mirpur Khas, Umarkot, Tharparkar, Sanghar, Naushehro Feroze, Kanbar-ShahdadKot, Shikarpur, Jacobabad, Kahmor, Ghoki and Khairpur.
However, as soon as the balloting started, reports of rigging as well as violence poured in.
A video of rigging during polls goes viral on socila media showing that more than one voter are stamping on their votes publically on the Returning Officer's table.
سکھر: صالح پٹ میں پولنگ اسٹیشن پر کھلے عام دھاندلی جاری @MediaCellPPP @AliHZaidiPTI @PTIofficial #GNN pic.twitter.com/lZIWwdjiZk

— GNN (@gnnhdofficial) June 26, 2022
On the other hand, violence in Sukkur, Kandhkot, Nawabshah, Ghotki and Mirpur Mathelo left dozens of people injured. At least one polling station in Kandhkot was attacked by dacoits.
Polling in Municipal Committee Ward 13 was suspended after a conflict resulted in the death of one person in Tando Adam.
The polling station was immediately shut down after the incident.
In Kandhkot, at least 20 people were reportedly injured as a fight broke out between the workers of rival political parties in ward 10 during the local bodies polls in Kandhkot on Sunday.
A large contingent of police and rangers rushed to the scene to restore the law and order.
A scuffle between PPP and JUI candidates also broke out in Sukkur that left two people injured including JUI general councilor candidate Ghulam Mustafa.
The incident was reported in Fareed Mehr polling station in Pano Aqil.
JUI candidate has alleged that the attack was 'unprovoked'.
Morocco: 27 migrants die in stampede to enter Spain's Melilla
The incident at the border crossing was the first since Spain and Morocco boosted their bilateral cooperation after Madrid decided to support Rabat's position on the independence of Western Sahara.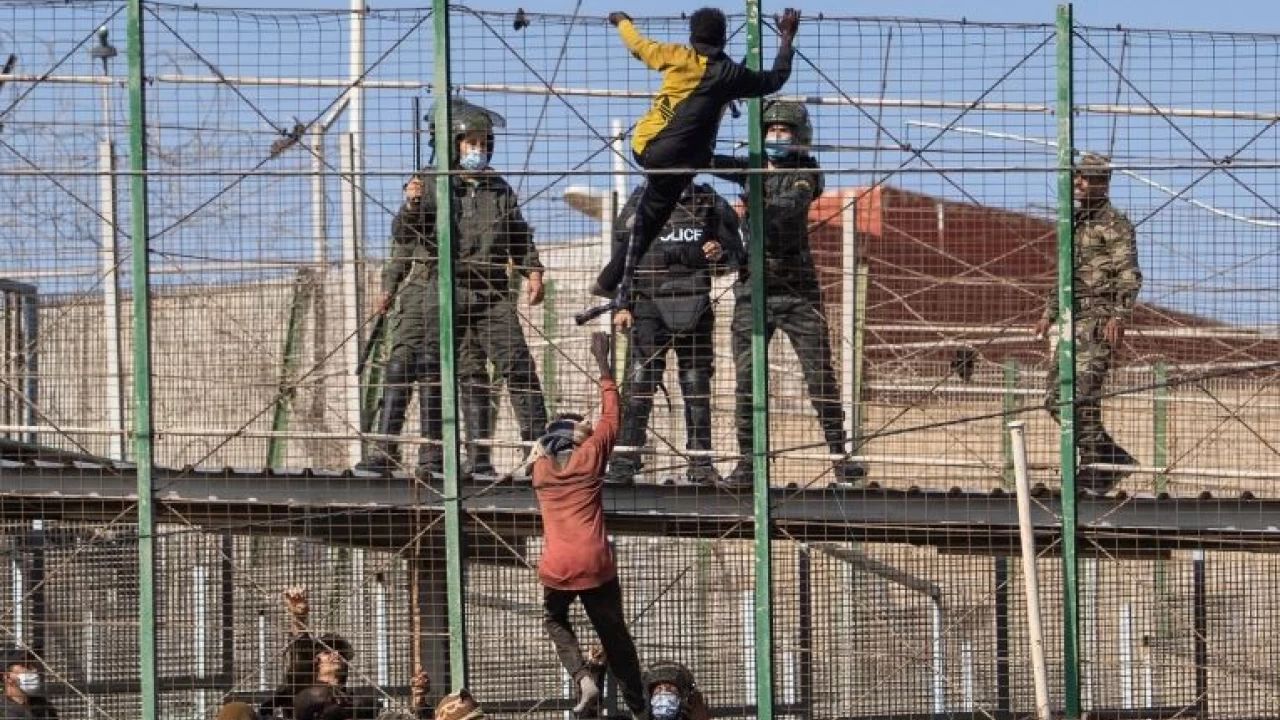 Moroccan authorities said that 27 migrants were killed and dozens of migrants and police officers were injured in a "stampede" of people trying to cross into the Spanish North African enclave of Melilla.
According to the Moroccan Association for Human Rights (AMDH), the death toll of migrants who died trying to cross from Morocco into the Spanish enclave of Melilla rose to 27 today (June 25).
On Friday, around 2,000 migrants—many from Sudan—tried to cross the militarized border fence.
At first, five people were reported dead, but later, Moroccan authorities raised the figure to 18.
"The victims of the tragedy in Melilla agonized for hours under the cruel gaze of those who were supposed to help them and did not do so," tweeted founder of Walking Borders Helena Maleno Garzon, who also confirmed the report of 27 dead.
Spanish officials said 49 Civil Guards sustained minor injuries while four police vehicles were damaged by rocks thrown by some migrants.
Videos from the Moroccan side of the border show what appear to be dead bodies and people with severe injuries strewn out on the ground without receiving medical attention.
Other images show hundreds of people, some with clear injuries, lying in a pile on the ground with their hands tied behind their backs.
Moroccan police used tear gas to disperse those trying to climb the border fence.
Following the horrific incident, several NGOs are calling for an immediate investigation into the treatment of migrants.
The incident at the border crossing was the first since Spain and Morocco boosted their bilateral cooperation after Madrid decided to support Rabat's position on the independence of Western Sahara.
Spanish Prime Minister Pedro Sanchez on Friday applauded the "extraordinary work of the Moroccan government in coordination with Spain to try to stop a violent assault, which was, in this case, well resolved."
Last year, Moroccan authorities stood passively by as thousands swam into the Spanish enclave of Ceuta amid a diplomatic spat over Spain treating the separatist leader of Western Sahara for coronavirus.
According to Spanish authorities, just 133 people managed to reach Spain during Friday's border crossing attempt.
Saudi Arabia confers Order of King Abdulaziz on Pakistan's Army Chief
Saudi Crown Prince gives "King Abdulaziz Medal" to General Bajwa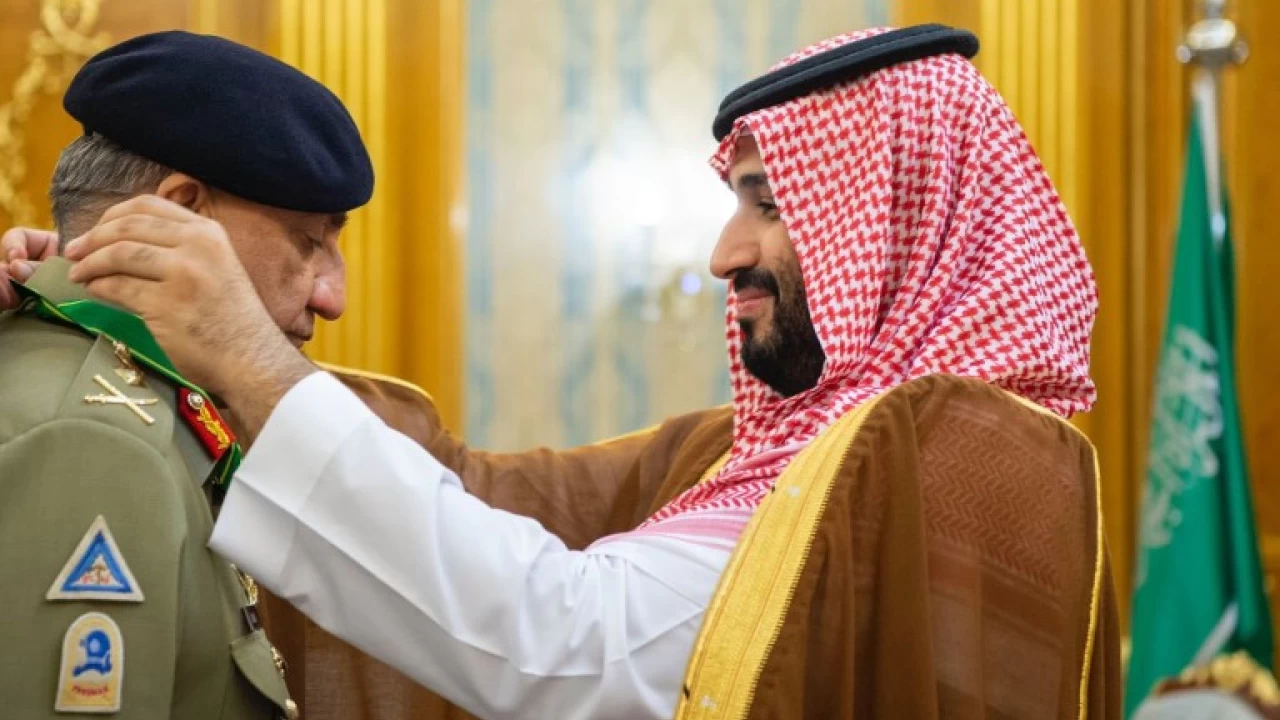 Riyadh: Saudi Crown Prince Mohammed Bin Salman, deputy premier and minister of defence, decorated Pakistan's Chief of the Army Staff, General Qamar Javed Bajwa, with King Abdulaziz Medal of Excellent Class, in implementation of the order of the Custodian of the Two Holy Mosques King Salman bin Abdulaziz.
This comes in recognition of General Bajwa's distinguished efforts in consolidating and strengthening bonds of friendship and joint cooperation and developing Saudi-Pakistani relations, the Saudi Press Agency (SPA) reported.
General Bajwa was in the Saudi Kingdom on Saturday for a visit.
The Crown Prince met General Bajwa in Jeddah on Saturday, where they reviewed bilateral relations, especially in the military fields, and opportunities for developing them. They also discussed a number of issues of common interest.
The occasion was attended by Prince Khalid bin Salman bin Abdulaziz, Deputy Minister of Defence; Chief of General Staff Lieutenant-General Fayyad Al-Ruwaili and a number of senior officials from the two sides.
Saudi Arabian in Pakistan also broke the news through its Twitter handle on Sunday morning.
#خادم_حرمین_شریفین کے احکامات کو بجا لاتے ہوئے جناب ولی_عہد نے پاکستانی آرمی چیف کو دوستی کے رشتے،باہمی مشترکہ تعاون اور پاک سعودی تعلقات کو مزید مضبوط ومستحکم کرنے میں ان کی شاندار کاوشوں کو سراہتے ہوئے''کنگ عبدالعزیز میڈل آف ایکسی لینس ایوارڈ''سے نوازا https://t.co/0hIheoMi7O

— السفارة في باكستان - سعودی سفارت خانہ (@KSAembassyPK) June 26, 2022
Another Saudi Embassy tweet said "Order of Shah Abdul Aziz for General Bajwa, Commander-in-Chief of the Pakistan Army: "The award is a recognition of General Bajwa's significant efforts in strengthening and developing Saudi-Pakistani relations."