Cricket legend Zaheer Abbas's health deteriorates; admitted to ICU 
Veteran Pakistani cricketer Zaheer Abbas admitted to ICU as health deteriorates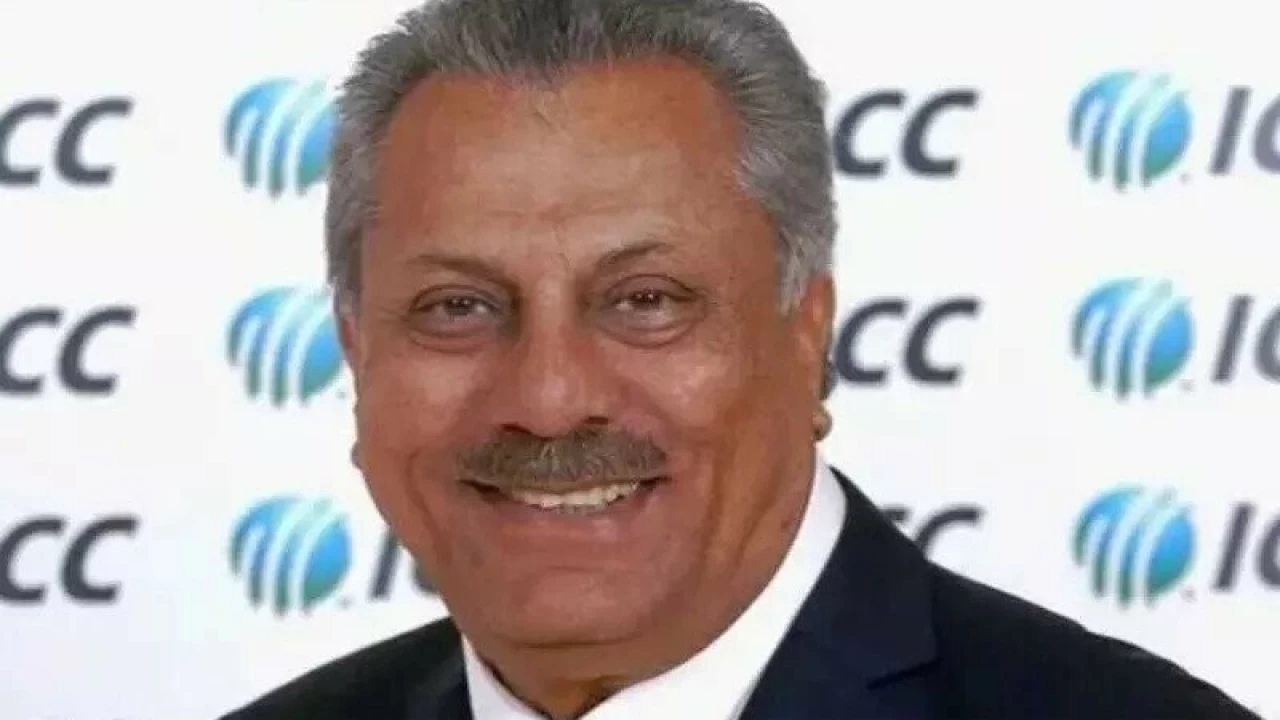 London: Legendary Pakistan cricketer Zaheer Abbas also known as 'Asian Bradman' has been admitted to the Intensive Care Unit (ICU) in a London hospital after his health "deteriorated severely".
According to details, the former cricketer was shifted to St. Mary's Hospital's ICU in critical condition.
The former captain of the national team played 78 Tests and scored 5000-plus runs at an average of nearly 45 with 12 centuries to his credit.
Abbas played 62 one-day matches during his career from 1969 to 1985. Among these 164 were first-class matches.
Post-retirement, the legend cricketer also officiated one Test and three ODIs as an umpire and served as a selector and team manager.
In addition, he was also the last president of the International Cricket Council (ICC) from 2015 to 2016 before the post was abolished.
Earlier, this year the Pakistan Cricket Board inducted him into the PCB Hall of Fame for his contribution to the game as a right-handed batter.
Known as "run-scoring machine" by fans, the cricketer tested positive for the infection when he was traveling to England from Dubai. Abbas had been put on dialysis and artificial respiration after he complained of kidney pain upon arriving in London.
The Cricket fraternity and fans have wished speedy recovery to the cricket legend on social media.
NASA data claims Russia has occupied 22pc of Ukraine farmland
The war's disruption of harvesting and planting could have a heavy impact on global food supplies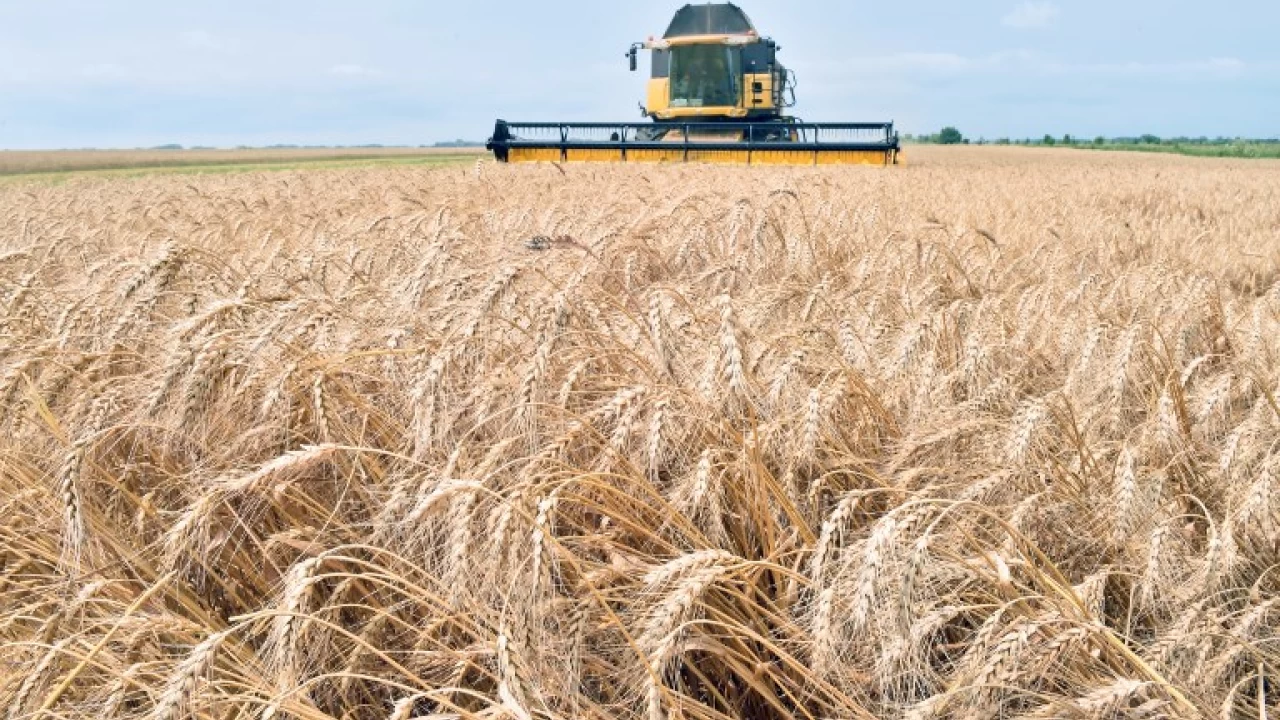 Russian forces now occupy about 22 percent of Ukraine's farmland since the February 24 invasion, impacting one of the major suppliers to global grain and edible oils markets, NASA said Thursday.
Satellite data analyzed by scientists at the US space agency shows that Russia's occupation of eastern and southern Ukraine gives it control of land that produces 28 percent of the country's winter crops, mainly wheat, canola, barley, and rye, and 18 percent of summer crops, mostly maize and sunflower.
The war's disruption of harvesting and planting – including farmers fleeing the war, the lack of labor and fields pockmarked by shelling – could have a heavy impact on global food supplies, NASA scientists said.
"The world's breadbasket is at war," said Inbal Becker-Reshef, director of NASA's Harvest program, which uses US and European satellite data to study global food production.
According to US data, before the war Ukraine supplied 46 percent of the sunflower oil traded on global markets, nine percent of the wheat, 17 percent of the barley, and 12 percent of maize.
Russia's invasion has blocked exports of food from Odessa, the main port on the Black Sea, and destroyed storage and transport infrastructure in some areas.
That means farmers in the entire country, but especially in occupied areas, have less options for getting their output into storage and to markets.
And it also threatens the planting of winter crops in the fall.
"We're in the beginning stages of a rolling food crisis that will likely affect every country and person on Earth in some way," said Becker-Reshef.
SOURCE: AFP
SBP increases intertest rate by 125bps to 15pc
Acting Governor Dr Murtaza Syed says the "most important" objective behind the move is to control spiraling inflation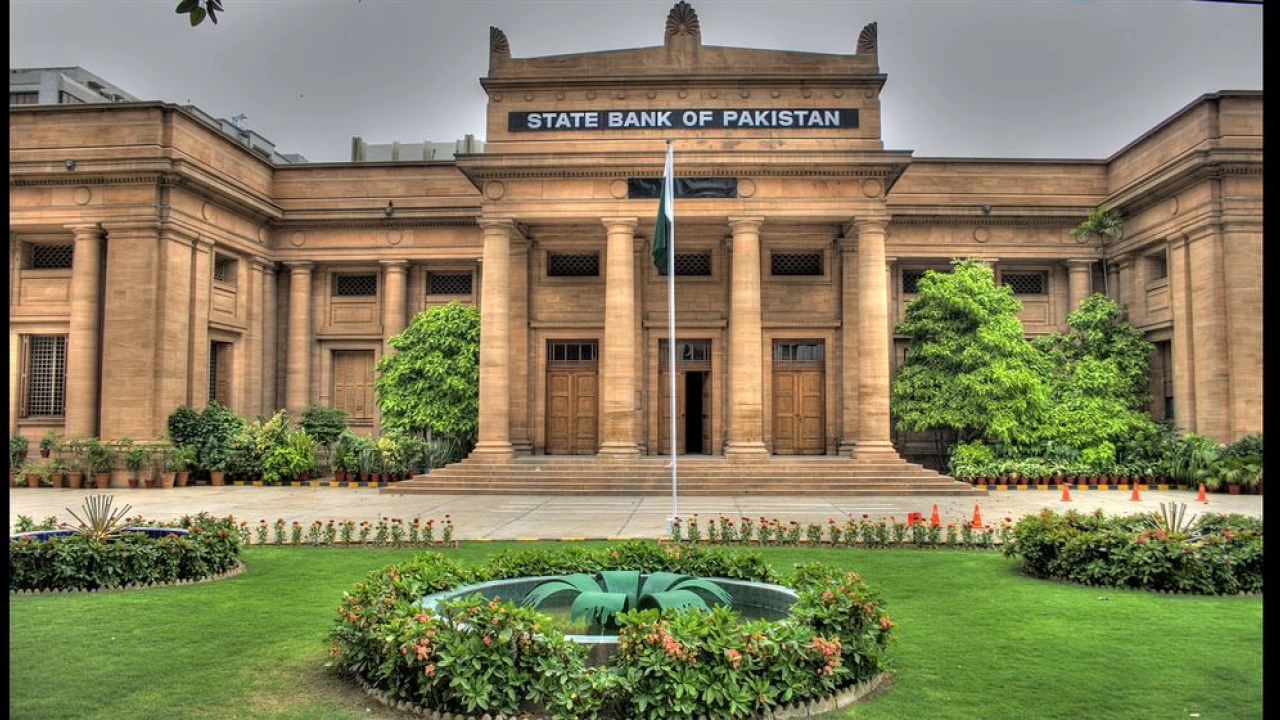 Karachi: The State Bank of Pakistan Thursday increased the interest rate by 125 basis points (bps) to 15 per cent.
After chairing the monetary policy committee (MPC) on the policy rate, the central bank's Acting Governor Dr Murtaza Syed addressed a press conference, saying the "most important" objective behind the move was to control spiraling inflation.
He attributed the rise in inflation to global reasons, such as the Russia-Ukraine war, and domestic developments, including a "very high economic growth".
Syed said that while a high economic growth rate was usually a good development, Pakistan's economy was structured in a way that it would start facing problems if the rate was six per cent for two years in a row.
Inflation had risen because of fiscal expansion, he added.
"The environment is very complex and uncertain. We have seen this kind of inflation globally after 50-60 years."
The acting governor, however, expressed the hope that the country would get past the phase of high inflation in the same way that it had been successful in combatting the coronavirus pandemic.
Syed said that inflation would remain between 18 to 20pc in the current fiscal year, however, the SBP would try to make sure that it did not rise beyond 20pc.
If the SBP had not raised the benchmark policy rate, it could have led to a worse situation — hyperinflation and more pressure on the currency, he said.
The central bank acting chief said economic growth was expected to come in at 3 to 4pc in the current fiscal year, which would reduce the risk of a further rise in inflation.
"The inflation number will remain high but we will try that it does not increase. We will try to control month-on-month [inflation] but the year-on-year [inflation] will unfortunately remain between 18 to 20pc."
He emphasised the need to control food prices. "While the monetary policy cannot control this, the agricultural output can be increased and bottlenecks in supply distribution can be addressed."
Meanwhile, SBP Deputy Governor Sima Kamal said the Monetary Policy Committee had decided that the Export Finance Scheme (EFS) and Long-Term Finance Facility (LTFF) rates would be 5pc less compared to the interest rate.
"We want to keep supporting the exporter ... this is a very important step," she said.
The central bank earlier raised the benchmark interest rate by 150 bps to 13.75pc in May.
Later in a statement, the SBP said Pakistan was facing a large negative income shock from high inflation and necessary but difficult increases in utility prices and taxes.
"Under the MPC's baseline outlook, headline inflation is likely to remain elevated around current levels for much of FY23 before falling sharply to the 5-7 percent target range by the end of FY24, driven by tight policies, normalisation of global commodity prices, and beneficial base effects," the statement added.
It underlined that headline inflation rose significantly from 13.8pc in May to 21.3pc in June, the highest since 2008.
"The increase was broad-based—with energy, food and core inflation all rising significantly—and more than 80 percent of the items in the CPI basket experiencing inflation of above 6 percent."
The SBP noted the three encouraging developments — the passage of budget based on "strong fiscal consolidation, $2.3bn commercial loan from China and robust economic activity — were overshadown by global inflation and other factors.
The SBP said the the current account deficit rose to $1.4bn in May, on the back of lower exports and remittances partly due to the Eid holiday. "Based on PBS data, the trade deficit rose to $4.8bn in June, more than $1.7bn higher than its February low."
It said the the current account deficit was projected to narrow to around 3pc of GDP "as imports moderate with cooling growth, while exports and remittances remain relatively resilient".
The central bank noted that expected completion of the ongoing IMF review will catalyse important additional funding from external sources that will ensure that Pakistan's external financing needs during FY23 were met.
For fiscal sector, the SBP said the fiscal stance in FY22 was unexpectedly expansionary, with the primary deficit estimated at 2.4pc of GDP, which was "double that of the previous year and more than thrice the budgeted primary deficit of 0.7pc of GDP".
The SBP said the monitoring committee will continue to carefully monitor developments affecting medium-term prospects for inflation, financial stability, and growth and will take appropriate action to safeguard them.
Rainstorms lash northeast China, trapping cars, buses in floods
Alerts for flood risks were also issued in Jilin province, north of Liaoning.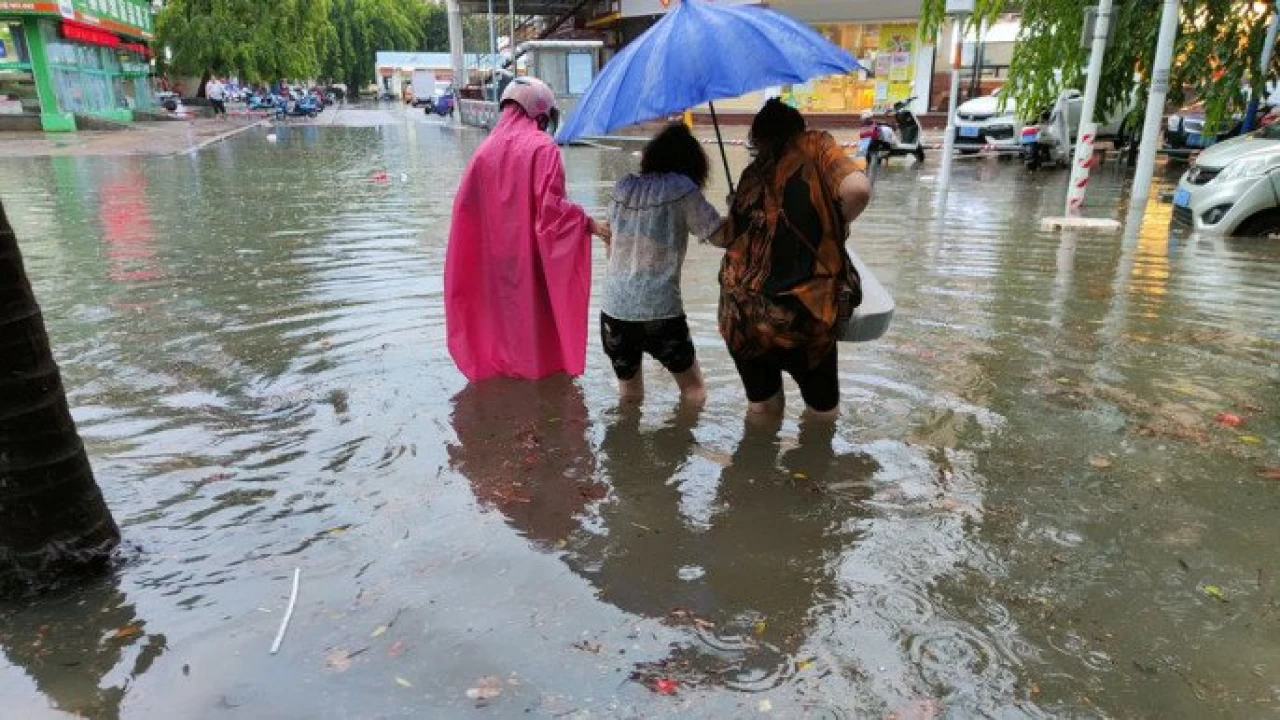 Beijing: Heavy rain battered China's northeastern rust belt on Thursday, triggering floods that trapped buses, swamped roads and disrupted commuters in cities, with more storms forecast for coming days.
In Shenyang, capital of Liaoning province, its 7.6 million residents were caught off-guard by the unexpectedly heavy rain even though several red alerts, the highest in a four-tier storm warning system, were issued on Wednesday.
Residents woke up to public messages on their mobile phones telling them to delay heading to work and call off any non-essential activities because of "extreme weather".
Traffic police data showed 52 waterlogged sections of roads, 30 of which were closed.
Five students and a driver were marooned in a school bus in one inundated area and had to be saved by rescuers in rubber boats, state television reported.
From the province of Hebei in the north to Anhui in the east, many motorists were trapped in their cars as engines stalled on waterlogged roads, state television footage showed this week.
In the past month, China has grappled with extreme weather from heatwaves to historic floods, with meteorologists blaming climate change and also the first typhoon of the season, Chaba.
Alerts for flood risks were also issued in Jilin province, north of Liaoning.
In Yanji, a Jilin city on the border with North Korea, a man was hailed for his bravery on social media after he dived into a raging river to rescue his wife despite not knowing how to swim, footage from state-run Xinhua news agency showed.
The two sustained some scrapes but suffered no severe injuries.
"I swear in my next life, I'll still marry him," the wife said in the footage, smiling.
Over the next 12 hours, flood-swollen rivers were expected to inundate farmland and urban areas in the cities of Changchun and Siping.
Liaoning and Jilin are expected to see more heavy downpours in the next two days before the rains start to dissipate.
SOURCE: Reuters