President Arif Alvi expresses gratitude for Turkiye's steadfast support on Kashmir dispute
Both countries held similar views on issue of Indian Illegally Occupied Jammu and Kashmir, and reconstitution of the United Nations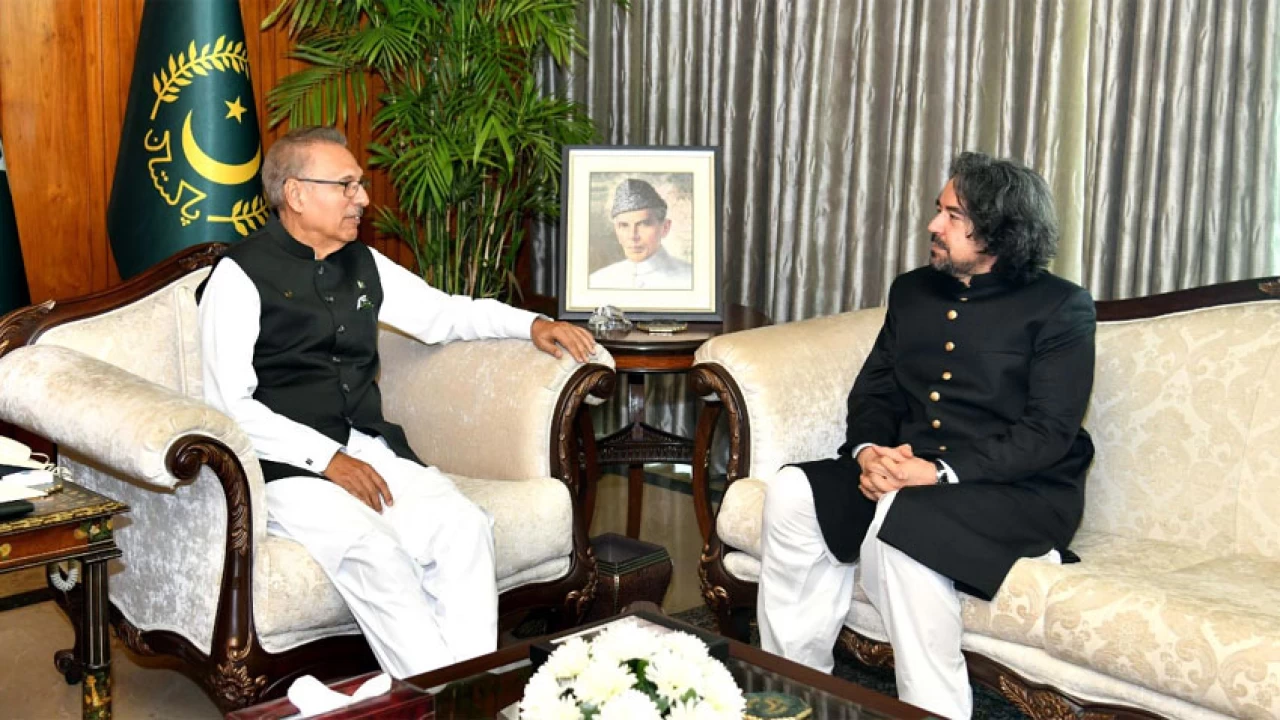 Islamabad: President Dr Arif Alvi has said Islamophobia is on the rise around the world, especially in India where all religious minorities, especially Muslims, are being coerced and intimidated.
He made these remarks while talking to the outgoing Ambassador of Turkiye to Pakistan, Ihsan Mustafa Yurdakul, who called on him in Islamabad today (Thursday).
The President said the homes and places of worship of Muslims are being destroyed, and their religious symbols and personalities are ridiculed and insulted with impunity in India.
The President expressed Pakistan's gratitude for Turkiye's steadfast support to Pakistan on the Kashmir dispute and appreciated Turkiye's active role in the OIC Contact Group on Jammu and Kashmir.
He said both the countries held similar views on the issue of Cyprus, the Indian Illegally Occupied Jammu and Kashmir, and the reconstitution of the United Nations.
Boris Johnson resigns as British PM
British Prime Minister Boris Johnson makes a statement at Downing Street in London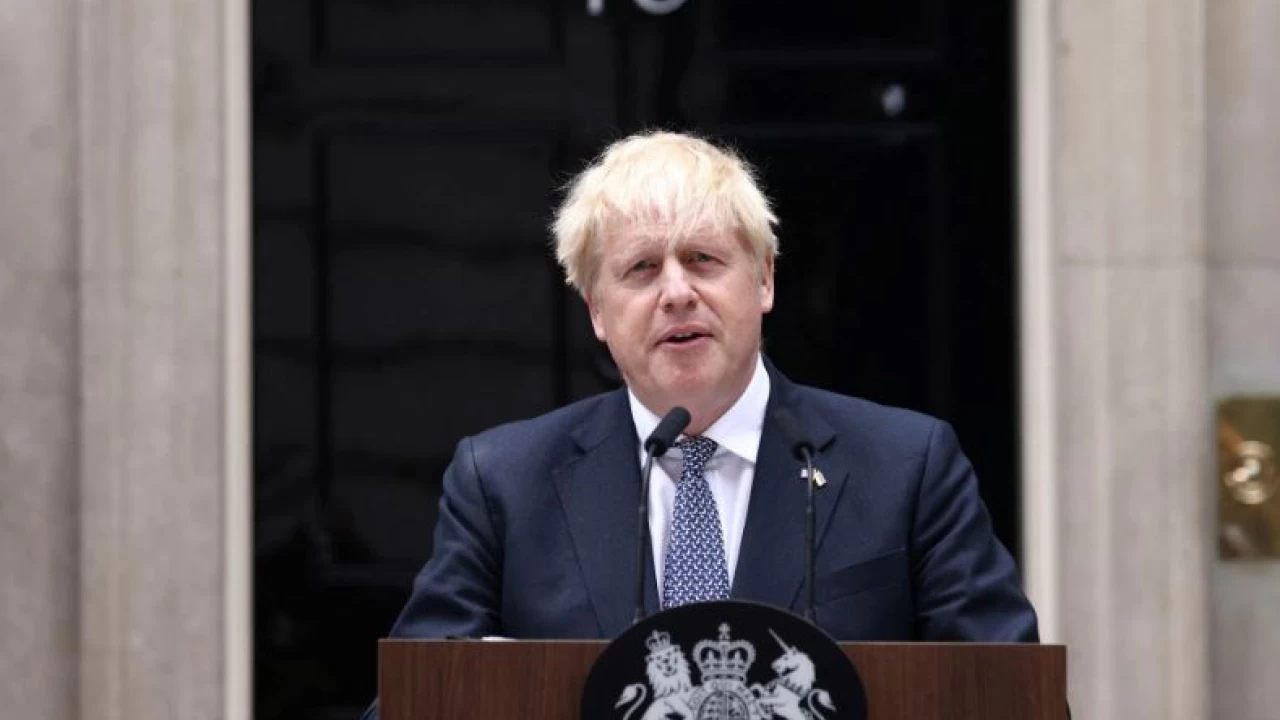 London: Boris Johnson said on Thursday he was resigning as Britain's prime minister, bowing to calls from ministerial colleagues and lawmakers in his Conservative Party.
"The process of choosing that new leader should begin now," Johnson said at the door of Number 10 Downing Street.
"And today I have appointed a cabinet to serve, as I will until a new leader is in place."
After days of battling for his job, the scandal-plagued Johnson had been deserted by all but a handful of allies after the latest in a series of scandals broke their willingness to support him.
"His resignation was inevitable," Justin Tomlinson, deputy chairman of the Conservative Party, said on Twitter. "As a party, we must quickly unite and focus on what matters. These are serious times on many fronts."
The Conservatives will now have to elect a new leader, a process that could take weeks or months.
SOURCE: Reuters
PM Shehbaz Sharif receives Turkiye's new Ambassador
PM extended best wishes to him for a successful term in Pakistan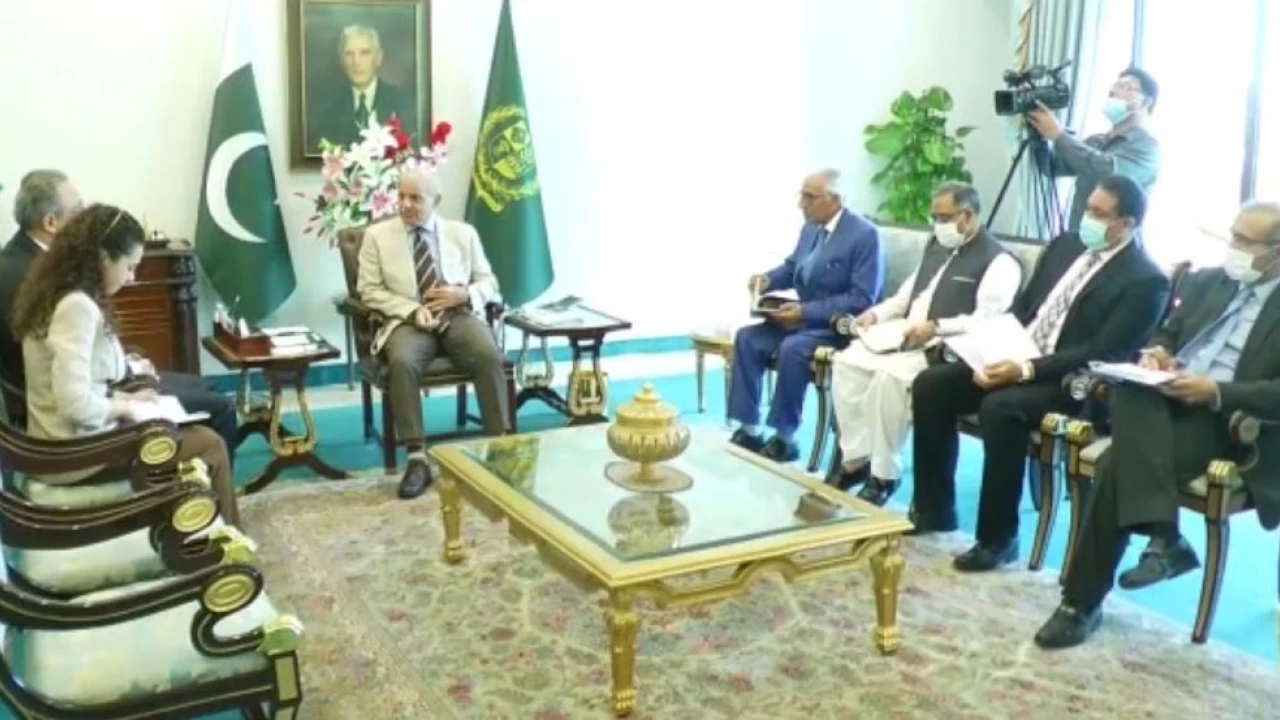 Islamabad: Prime Minister Muhammad Shehbaz Sharif received Turkiye's new Ambassador Mehmet Pacaci today.
The Prime Minister felicitated the Ambassador on his appointment and extended best wishes to him for a successful term in Pakistan.
The Prime Minister stated that Pakistan-Turkiye fraternal ties were unparalleled in inter-state relations in terms of mutual trust, understanding and mutual support on each other's national causes. He expressed hope that during the Ambassador's tenure, bilateral cooperation will be further strengthened, especially in the trade and investment domains.
Prime Minister Shehbaz Sharif expressed gratitude for Turkiye's steadfast support on Jammu and Kashmir dispute and reiterated Pakistan's commitment on Turkiye's core interests.
Recalling his visit to Turkiye in June 2022, the Prime Minister conveyed that he was looking forward to welcoming President Recep Tayyip Erdoğan for the 7th session of High-Level Strategic Cooperation Council (HLSCC) in Pakistan in September 2022.
The Prime Minister also highlighted the significance of 75th anniversary of Pakistan-Turkiye diplomatic relations and underscored the importance of celebrating this milestone in a befitting manner through commemorative events in both countries.
Pakistan squad's support personnel tests positive for Covid-19
He will undergo five-day quarantine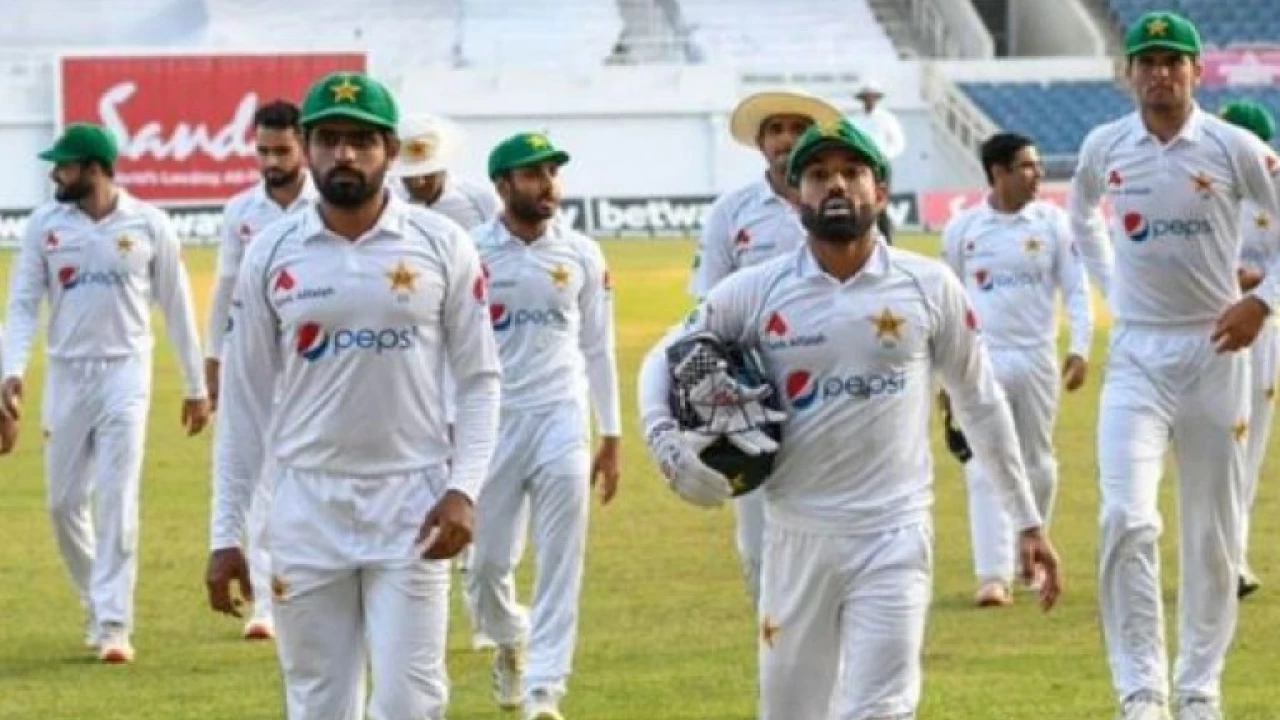 Lahore: Pakistan Test squad's support personnel Malang Ali tested positive for Covid-19, Pakistan Cricket Board (PCB) informed on Thursday.
The squad arrived in Colombo on Wednesday evening at 6:00pm Pakistan time.
The team official confirmed that Malang tested positive for Covid-19 in the on-arrival Rapid Antigen test.
The masseur will now undergo five-day isolation and will be allowed to come out of isolation upon returning a negative RAT test on the fifth day, he added.
Pakistan will play a three-day warm-up match between 11-13 July. The first Test will be played at Galle from 16 July, while the second Test will be staged at Colombo from 24 July.