'Top Gun: Maverick' eyes $1 billion global box office earnings
So far, sales for "Maverick" have been split between about $475 million in the US and Canada and about $430 million from global markets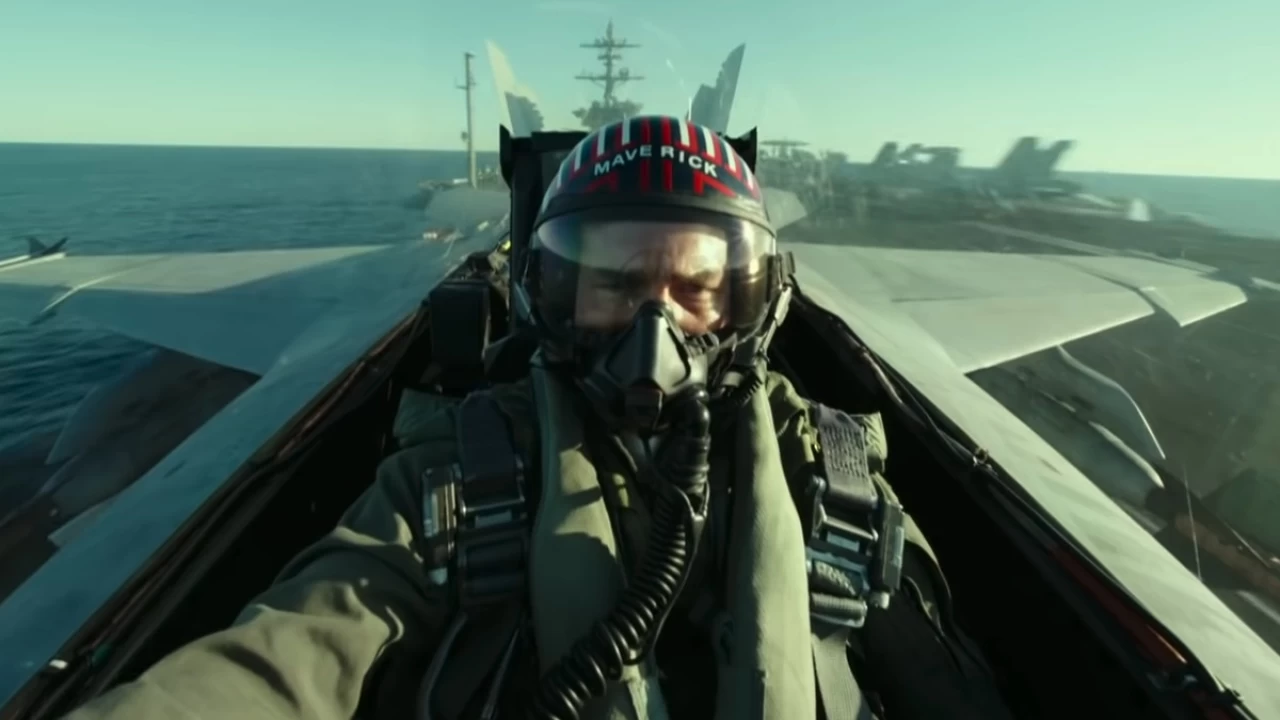 "Top Gun: Maverick" continues to break barriers at the box office.
The Paramount and Skydance sequel to the 1986 hit "Top Gun" soared past $900 million in ticket sales globally Monday and has set its sights on the coveted $1 billion box office title.
Without much standing in its way, box office analysts expect "Maverick" to cross that threshold within a week. The blockbuster feature won't have much competition until the July 8, when Disney's Marvel Studios releases "Thor: Love and Thunder."
So far, sales for "Maverick" have been split between about $475 million in the U.S. and Canada and about $430 million from international markets.
"Reflecting the film's universal appeal, a near 50/50 split of domestic vs. international revenues is a rare feat for most modern blockbusters," said Paul Dergarabedian, senior media analyst at Comscore.
Since its debut in late May, "Maverick" has kept its pace at the domestic box office, generating strong ticket sales through its fourth week in theaters. The film opened with $126.7 million, the highest opening weekend box office haul for any Tom Cruise film and the actor's first film to garner more than $100 million during its debut.
In its second weekend, ticket sales declined 29% to $90 million, demonstrating more staying power than most blockbuster features, according to data from Comscore. Typically, big budget films see sales fall between 50% and 70% from the first week to the second week.
The strong hold continued as "Maverick" brought in another $52 million in its third weekend, a 42% drop from the second weekend, and $44 million during its fourth weekend, a 14% drop from the third.
″'Maverick' has tapped into the cultural zeitgeist in a way only a rare breed of movies ever achieve," said Shawn Robbins, chief analyst at BoxOffice.com.
Robbins said that "Maverick" was well-reviewed and packed with action, and that it also generated considerable word of mouth, which brought back the original film's audience as well as younger moviegoers.
"It's the epitome of a great summer movie," he said.
The film has consistently drawn in audiences over the age of 35, who have been reticent to return to movie theaters since the height of the pandemic. Younger moviegoers usually drive the bulk of blockbuster ticket sales, but having films that entice older customers to return will be a key part of the movie industry's recovery from the pandemic.
"Kudos should be given to Paramount Pictures, who have been a perfect partner for Tom Cruise over the years, and waited for perfect moment to open the film exclusively in theaters and not consider a streaming release as an option due to the challenges of the pandemic," said Dergarabedian of Comscore. "'Top Gun: Maverick' is a textbook example of how you build the perfect billion-dollar box office beast."
SOURCE: CNBC
NASA data claims Russia has occupied 22pc of Ukraine farmland
The war's disruption of harvesting and planting could have a heavy impact on global food supplies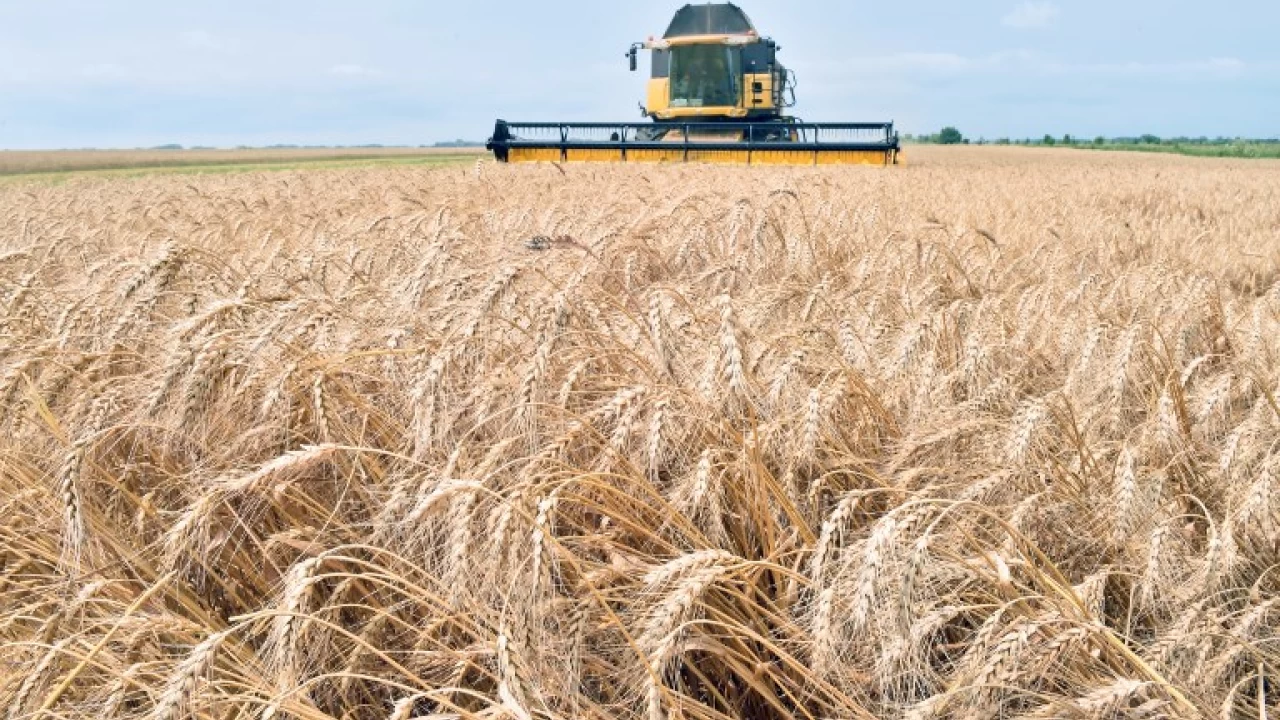 Russian forces now occupy about 22 percent of Ukraine's farmland since the February 24 invasion, impacting one of the major suppliers to global grain and edible oils markets, NASA said Thursday.
Satellite data analyzed by scientists at the US space agency shows that Russia's occupation of eastern and southern Ukraine gives it control of land that produces 28 percent of the country's winter crops, mainly wheat, canola, barley, and rye, and 18 percent of summer crops, mostly maize and sunflower.
The war's disruption of harvesting and planting – including farmers fleeing the war, the lack of labor and fields pockmarked by shelling – could have a heavy impact on global food supplies, NASA scientists said.
"The world's breadbasket is at war," said Inbal Becker-Reshef, director of NASA's Harvest program, which uses US and European satellite data to study global food production.
According to US data, before the war Ukraine supplied 46 percent of the sunflower oil traded on global markets, nine percent of the wheat, 17 percent of the barley, and 12 percent of maize.
Russia's invasion has blocked exports of food from Odessa, the main port on the Black Sea, and destroyed storage and transport infrastructure in some areas.
That means farmers in the entire country, but especially in occupied areas, have less options for getting their output into storage and to markets.
And it also threatens the planting of winter crops in the fall.
"We're in the beginning stages of a rolling food crisis that will likely affect every country and person on Earth in some way," said Becker-Reshef.
SOURCE: AFP
Pak Army rescues stranded mountaineers from Nanga Parbat
Shehroze Kashif and Fazal Ali were rescued by army aviation pilots
Rawalpindi: The Pakistan Army aviation helicopters and pilots on Thursday successfully rescued the stranded mountaineers Shehroze Kashif and Fazal Ali from Nanga Parbat and landed at Jaglot near Gilgit.
The Pakistan Army, since yesterday, was coordinating a high risk rescue operation to evacuate stranded mountaineers Shehroze Kashif and Fazal Ali who were stuck at Nanga Parbat.
The Pakistan Army aviation helicopters and a ground search team comprising high altitude porters and rescuers were employed to rescue the mountaineers, said an Inter Services Public Relations (ISPR) news release.
The Pakistan Army aviation pilots, in a daring attempt, flew two helicopter missions despite bad weather conditions on Wednesday, but could not pick up the mountaineers due to dense clouds and very high altitude.
More showers during Eidul Azha holidays: PMD
Monsoon currents are continuously penetrating the country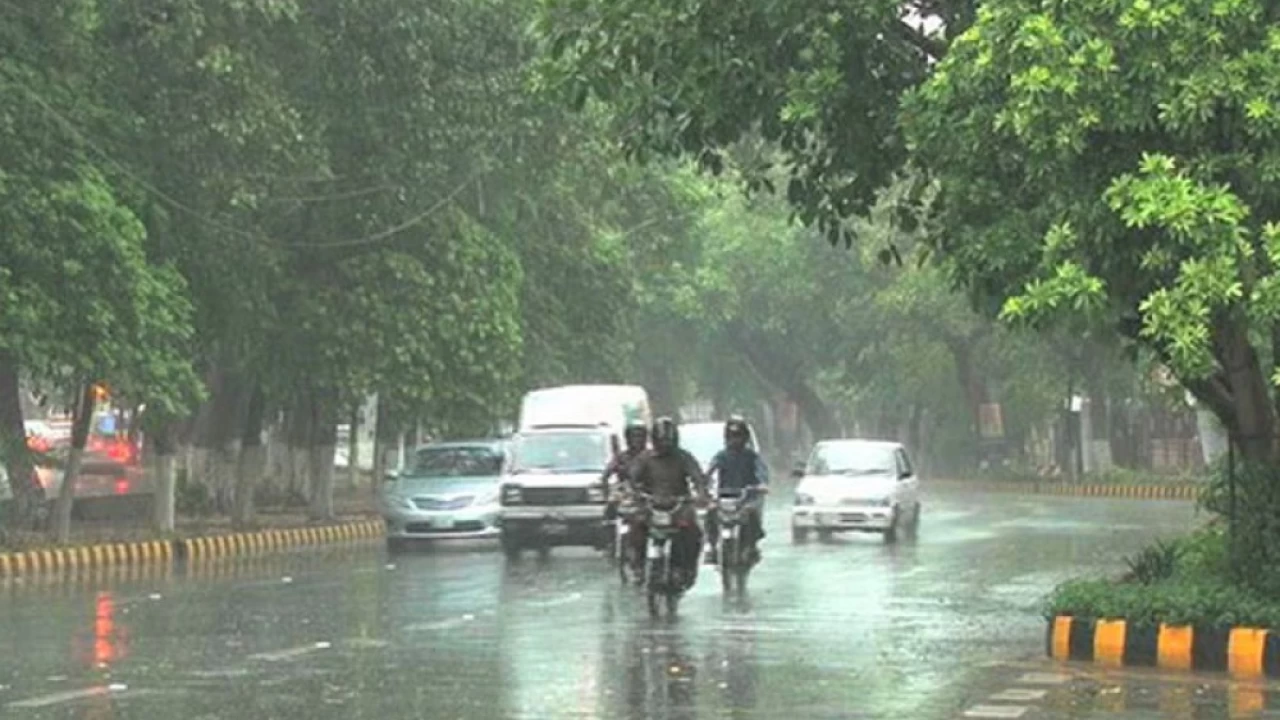 Islamabad: The Pakistan Meteorological Department (PMD) is predicting more showers during the Eidul Azha holidays.
According to the Met Office, monsoon currents are continuously penetrating the country and are likely to weaken during the next 24 hours, however, it may strengthen over the weekend.
Under the influence of current weather system more rains and thundershowers have been forecast in Islamabad, Kashmir, Swat, Mansehra, Kohistan, Abbottabad, Haripur, Peshawar, Mardan, Swabi, Nowshera, Kurram, Kohat, Mianwali, Sargodha, Hafizabad, M. B Din, Rawalpindi, Murree, Attock, Chakwal, Jhelum, Sialkot, Narowal, Lahore, Gujranwala, Gujrat, Sheikhupura, Faisalabad, Jhang, Sahiwal, Okara from July 9 to July 12 with occasional gap.
Isolated showers are also expected in Karachi, Hyderabad, Mirpurkhas, Dadu, Thatta, Badin, Zhob, Ziarat, Barkhan, Loralai, Bolan, Kohlu, Quetta, Kalat, Khuzdar, Lasbella, Awaran, Naseerabad, Sibbi, Panjgur, Turbat between July 8 and July 9.
Heavy falls may generate urban flooding in Rawalpindi/Islamabad, Peshawar, Faisalabad, Lahore, Gujranwala and Sialkot.
Thundershowers may trigger landslides in Kashmir, Galiyat, Murree, Chillas, Diamir, Gilgit, Hunza, Astore and Skardu.
Travelers and tourists are advised to remain extra cautious during the forecast period.