'Harry Potter and the Philosopher's Stone' celebrates 25 magical years
Twenty-five years later, it is one of the biggest selling novels of all time after capturing the hearts and imaginations of children around the world.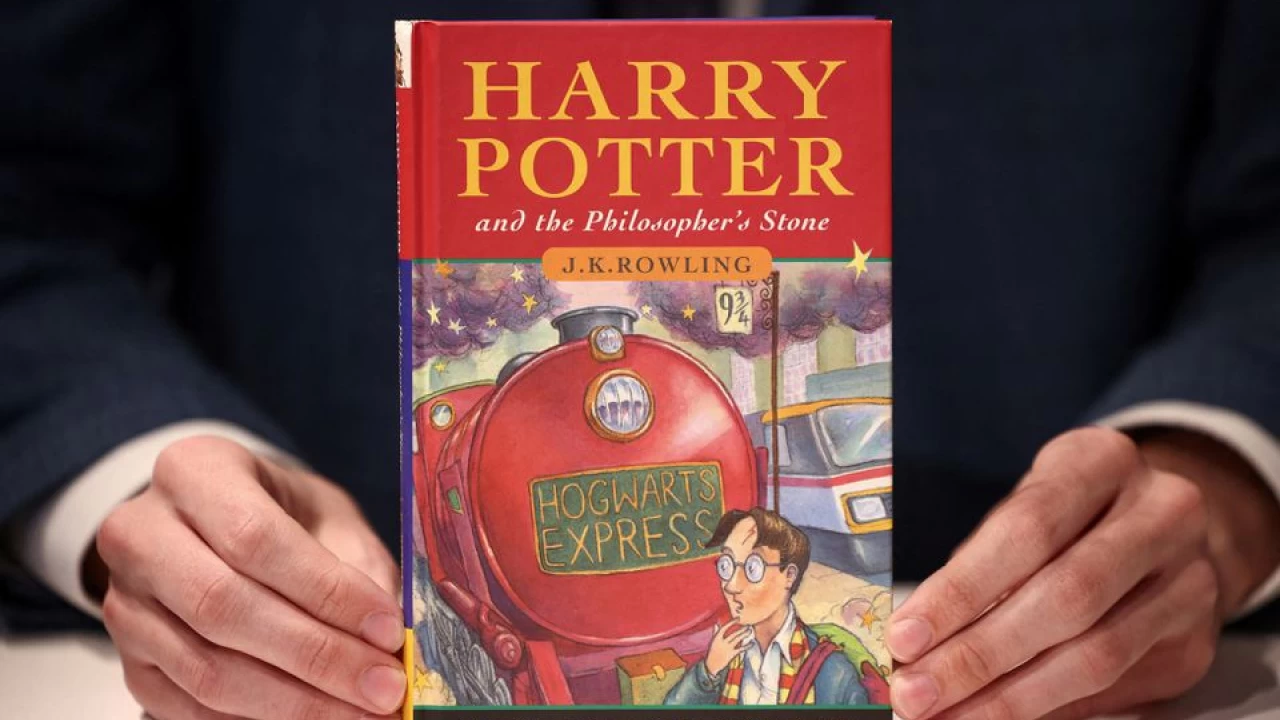 London: When Bloomsbury Publishing (BLPU.L) founder Nigel Newton brought home a manuscript for "Harry Potter and the Philosopher's Stone" by a then unknown J.K. Rowling, his daughter Alice described it as "possibly one of the best books an 8/9 year old could read".
Twenty-five years later, it is one of the biggest selling novels of all time after capturing the hearts and imaginations of children around the world.
"I gave it to Alice who took it upstairs... We had the chapters up to Diagon Alley at that stage," Newton told Reuters.
"She kind of floated down the stairs an hour later saying: 'Dad, this book is better than anything you've shown me'."
Sunday marks 25 years since Rowling's first book about the magical world of witches and wizards was published.
Rowling had faced rejection until Bloomsbury took her work on with an advance of 2,500 pounds. Her story went on to become a massive hit around the world, spawning a whole series of books and a huge film franchise.
"Did we know that it would sell over 500 million copies by the summer of 2022? No, but we did know that it was a great piece of writing," Newton said.
"It was children and not their parents who were the original adopters of this book. It was a complete grassroots phenomenon."
Those children would queue for hours in front of bookstores awaiting the latest instalments of Harry's adventures, which culminated with 2007's "Harry Potter and the Deathly Hallows".
For some, like Jacqueline Hulbert, now 23, it also helped them to enjoy reading.
"It was just phenomenal. It was nothing like I had tried to read before because the story was gripping enough that I wanted to keep trying to read it," Hulbert said.
"Because unbeknownst to muggles (those lacking magical powers in the books) and like everyone we know there was like this hidden world in plain view, almost."
The image of Harry in front of the Hogwarts Express, the train taking him to the famed magical school, is one of the most recognizable book covers in children's literature.
It was done by author and illustrator Thomas Taylor in his first work commission. Taylor, then 23 and working in a children's bookshop, had dropped off a sample portfolio depicting dragons at Bloomsbury.
"And so I was pretty excited so I said yes. And of course I had no idea what it would go on to become."
SOURCE: REUTERS
Afghan health official warns of disease outbreak among earthquake survivors
"The people are extremely needy for food and clean water"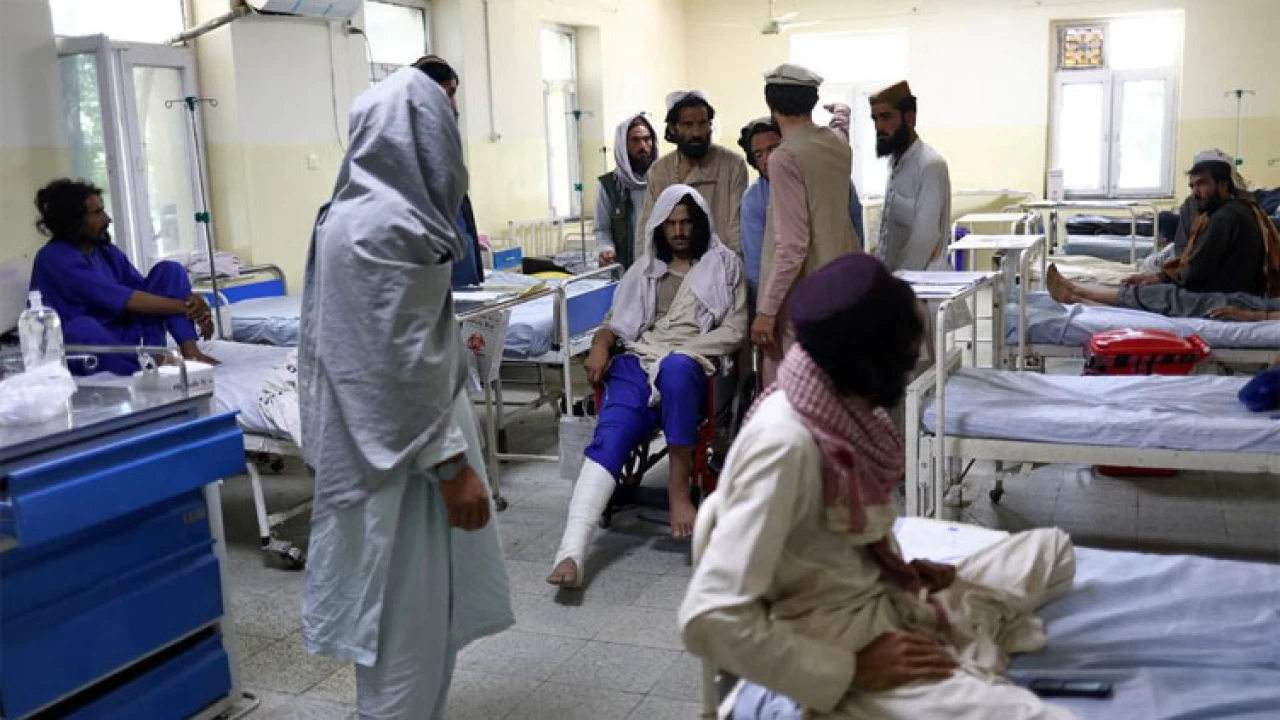 Kabul: Thousands affected by a deadly earthquake in eastern Afghanistan are in need of clean water and food and are at risk of disease, an Afghan health ministry official said on Sunday, days after a U.N. agency warned of a cholera outbreak in the region.
At least 1,000 people were killed, 2,000 injured and 10,000 homes destroyed in Wednesday s earthquake, after which the U.N. humanitarian office (OCHA) warned that cholera outbreaks in the aftermath are of particular and serious concern.
"The people are extremely needy for food and clean water," Afghanistan s health ministry spokesperson Sharafat Zaman told Reuters, adding officials had managed medicines for now but handling those who had lost their homes would be a challenge.
"We ask the international community, humanitarian organisations to help us for food and medicine, the survivor might catch diseases because they don't have proper houses and shelters for living," he said.
The disaster is a major test for Afghanistan s hardline Taliban rulers, who have been shunned by many foreign governments due to concerns about human rights since they seized control of the country last year.
Helping thousands of Afghans is also a challenge for countries that had imposed sanctions on Afghan government bodies and banks, cutting off direct assistance, leading to a humanitarian crisis even before the earthquake.
The United Nations and several other countries have rushed aid to the affected areas, with more due to arrive over the coming days.
Afghanistan s Taliban administration called for a rolling back of sanctions and lifting a freeze on billions of dollars in central bank assets stashed in Western financial institutions. read more
In Kabul, hospitals more used to treating victims of war have opened their wards to earthquake victims, but a majority of people remain in the areas destroyed by the earthquake.
"Our houses were destroyed, we have no tent... there are lots of children with us. We have nothing. Our food and clothes...everything is under rubble," Hazrat Ali, 18, told a Reuters team in Wor Kali, a village of the hardest-hit Barmal district.
"I have lost my brothers, my heart is broken. Now we are just two. I loved them a lot," he said.
SOURCE: Reuters
President calls for stronger commitment to address challenge of drug abuse
"The day was celebrated across the globe to prevent drug abuse and raise awareness about the alarming threats it poses to society, especially the youth."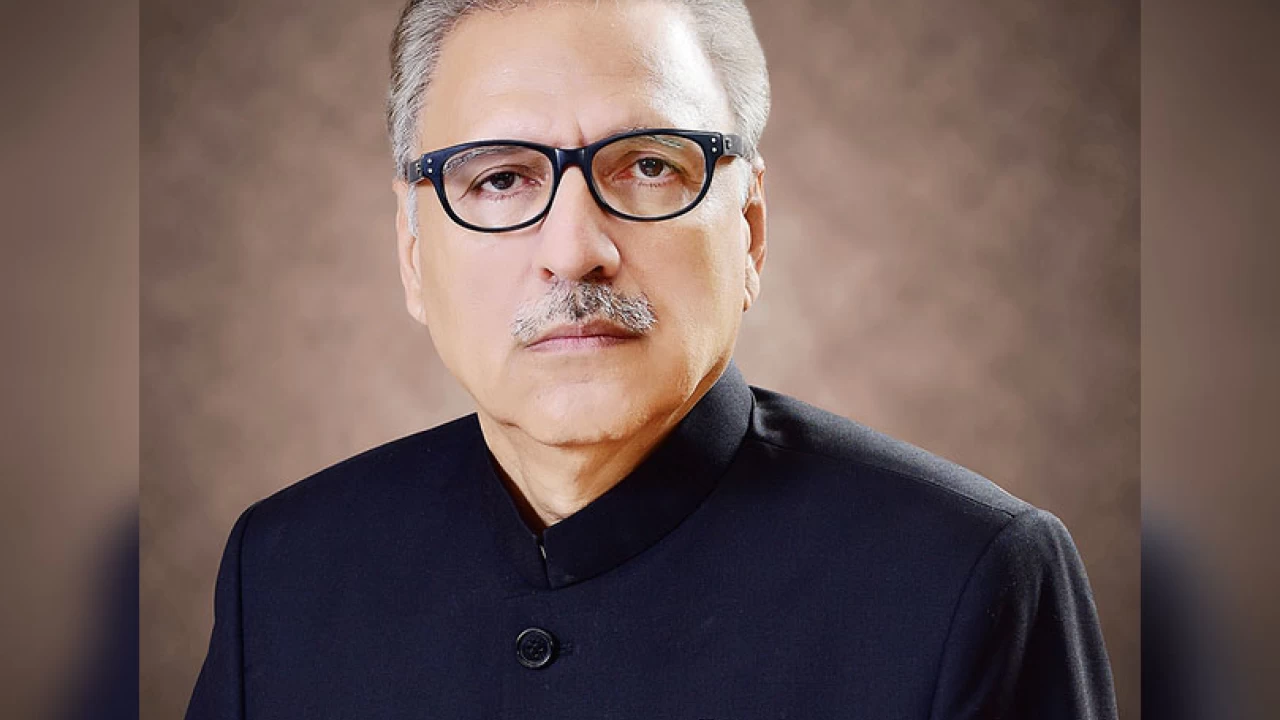 Islamabad: President Dr Arif Alvi said the government must strengthen its commitment to address the challenges stemming from drug abuse and illicit trafficking and protect youth from the threat of illicit drugs.
The International Day Against Drug Abuse and Illicit Trafficking is observed annually on June 26 to strengthen action and cooperation in achieving a world free of illicit drugs.
In a message on the occasion of the International Day Against Drug Abuse and Illicit Trafficking, he said the day was celebrated across the globe to prevent drug abuse and raise awareness about the alarming threats it poses to society, especially the youth.
The World Drug Report 2021, published by the United Nations Office on Drugs and Crime (UNODC), indicated that deaths attributed to drug-related disorders had almost doubled over the past decade. The youth, which makes up nearly 60% of Pakistan's total population, remained especially vulnerable to drug abuse, he said adding students and parents must be sensitized through workshops and seminars with the help of the media, civil society, and educational institutions.
"To this end, the Higher Education Commission (HEC) can play an important role and it has been directed to implement a strict policy to counter drug abuse in higher educational institutions."
He said, "Today, we also celebrate the tremendous efforts Pakistan has made in collaboration with international organizations to address drug-related challenges."
International cooperation had helped limit the proliferation of new psychoactive substances used by younger generations, he added.
He commended the Ministry of Narcotics Control for the measures it had taken to combat the trafficking of illicit drugs in our society and mitigate the detrimental impacts of drug abuse. Pakistan had also achieved the status of a poppy-free state which was a reflection of the proactive approach taken by the Ministry of Narcotics Control/Anti-Narcotics Force, he mentioned.
"Only with cooperation and collective commitment will we achieve our vision of a world free of this menace. We are committed to making Pakistan a model country, in the region and beyond, in this fight against drug abuse and illicit trafficking," he concluded.
New 'storm of inflation' is impending: Imran Khan
Imran Khan takes a dig at government over super tax; terms it 'economic murder' of people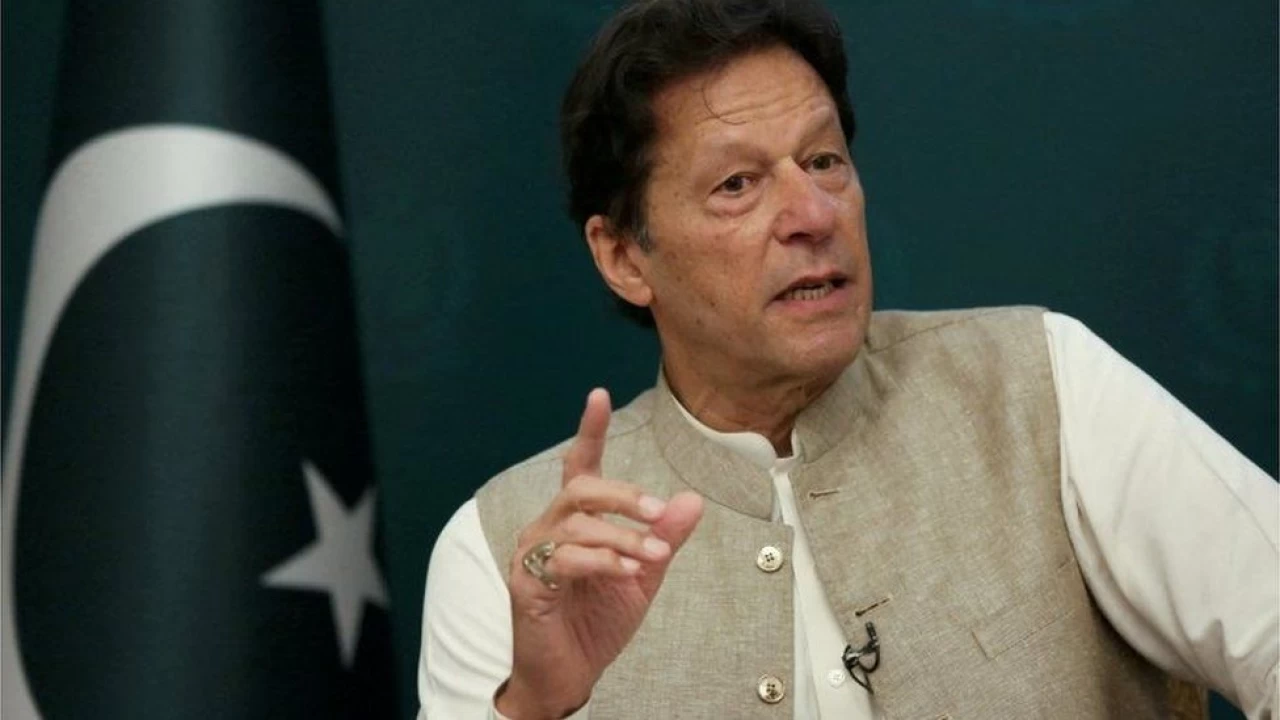 Islamabad: Pakistan Tehreek-e-Insaf (PTI) chairman Imran Khan Saturday slammed the incumbent government for imposing new taxes on the industrial sectors, saying that the taxes on the production sectors would further increase 'inflation' and 'unemployment'.
While addressing a news conference in Islamabad today, the former Prime Minister of Pakistan banged the coalition government for imposing a 10% super tax on large-scale industries— saying that the decision would lead to the "closure of industries", increase unemployment, inflation, and push Pakistan further into economic crisis.
"With the imposition of 10% super tax, the tax on 13 large-scale industries will reach 40%," he stressed, adding that the decision would led to the shutting down of several industrial units.
The cricketer-turned politician stated that the tax exemption on the salaried class has been reversed which would batter them down financially.
"They [salaried class] were earlier given a tax exemption on an income of Rs100, 000; but now the slab has been reduced to Rs 50,000," added Khan.
Referring to National Accountability Bureau (NAB) amendment law, Imran Khan expressed confidence in the judiciary, saying it would not allow such oppression—terming it "attempt of corrupt rulers to save themselves".
"If the government succeeds, Pakistan wouldn't need enemies," said PTI chairman, adding that these NAB amendments will destroy the country as the "thieves will be exempted".
It is pertinent to mention here that PTI has challenged the amendments in the Supreme Court and today the former prime minister gave a call for nationwide protests on July 2 against the amendments in NAB laws.
He further added that his government collected record tax in Pakistan's history and was working to broaden the tax net.
The main protest would be organized in Islamabad's Parade Ground where Imran Khan would address.
Khan also urged the people to protest peacefully against what was being done with Pakistan, asking them to take to the roads simultaneously.