NA expresses grief over loss of lives in Afghanistan earthquake
"Pakistan stands with Afghan brothers and sisters"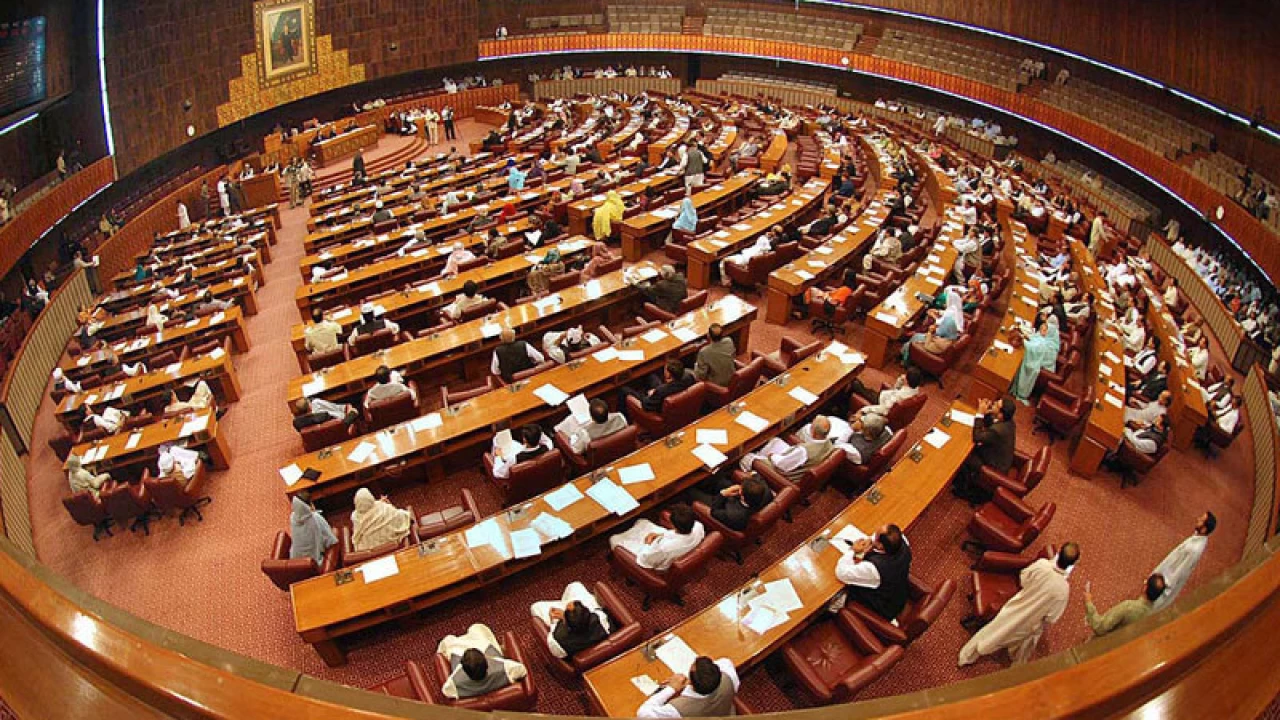 Islamabad: The National Assembly on Friday expressed grief and sorrow over the loss of precious human lives in Afghanistan caused by a high-magnitude earthquake a couple of days back.
"Pakistan stands with Afghan brothers and sisters in this difficult time and it will provide all possible assistance to them," Speaker Raja Pervaiz Ashraf observed.
On the request of the Speaker, Moulana Abdul Akbar Chitrali offered Fateha for the eternal peace of the departed souls and prayed for the early recovery of the injured.
PM Shehbaz, US ambassador discuss bilateral ties
The premier says US companies are needed to be encouraged by the Development Finance Corporation of the US to invest in Pakistan's large market
Islamabad: The Ambassador of the United States to Pakistan, Donald Blome, called on Prime Minister Muhammad Shehbaz Sharif on Friday.
The Prime Minister congratulated the Ambassador on his presentation of credentials and expressed the hope that the Ambassador would devote his efforts to deepening and enhancing bilateral ties between the US and Pakistan.
In this context, the Prime Minister highlighted the historic, longstanding ties between the two countries and underscored Pakistan's desire to further develop this relationship on the basis of mutual respect, trust, and interest.
Recalling the depth and breadth of Pakistan-US relationship, the Prime Minister underscored that various Dialogues established between Pakistan and US have been playing a critical role in strengthening our bilateral ties in the areas of trade, investment, IT, climate change, health, and energy.
The Prime Minister emphasized that given Pakistan's economic and demographic potential, US companies needed to be encouraged by the Development Finance Corporation of the US to invest in Pakistan's large market.
The Prime Minister also stressed the need to have the Trade and Investment Framework Agreement Ministerial meeting take place later this year, also hold the Business Opportunities Conference this year.
This year marks the 75th anniversary of the establishment of diplomatic ties between Pakistan and the United States. The Prime Minister hoped that both countries would celebrate this historic occasion in a befitting manner, which would further deepen bilateral and people-to-people ties. He also stressed the need to have more exchanges at high-level between the two countries.
Ambassador Blome thanked Pakistan for its prompt and effective assistance in facilitating evacuation from Afghanistan. In this context, the Prime Minister emphasized that the deepening of cooperation between Pakistan and the United States would promote peace and stability in Afghanistan and contribute to averting the humanitarian crisis in that country, which had been further aggravated by the recent earthquake.
While highlighting the rising wave of Islamophobia in India, he condemned the sacrilegious remarks by the two BJP officials about the revered personality of the Holy Prophet (PBUH) that had deeply hurt the sentiments of Muslims.
The Prime Minister also underlined that India was committing grave violations of human rights in the Indian Illegally Occupied Jammu and Kashmir (IIOJK). While reiterating Pakistan's commitment towards promotion of peace in the region, he stressed the importance of peaceful resolution of the Jammu and Kashmir dispute. In this context, he called upon the international community to discharge its moral and normative obligations, while also calling upon India to adhere to the UN resolutions.
The Prime Minister also conveyed his sincere good wishes to the people and Government of the United States on their 246th Independence Day.
Ambassador Blome thanked the Prime Minister for receiving him and reaffirmed the United States' commitment to further strengthen and reinforce Pakistan-US ties.
Monkeypox cases triple in Europe in two weeks, urgent action needed to contain spread: WHO
Kluge said the WHO will likely reconsider whether monkeypox is global health emergency soon,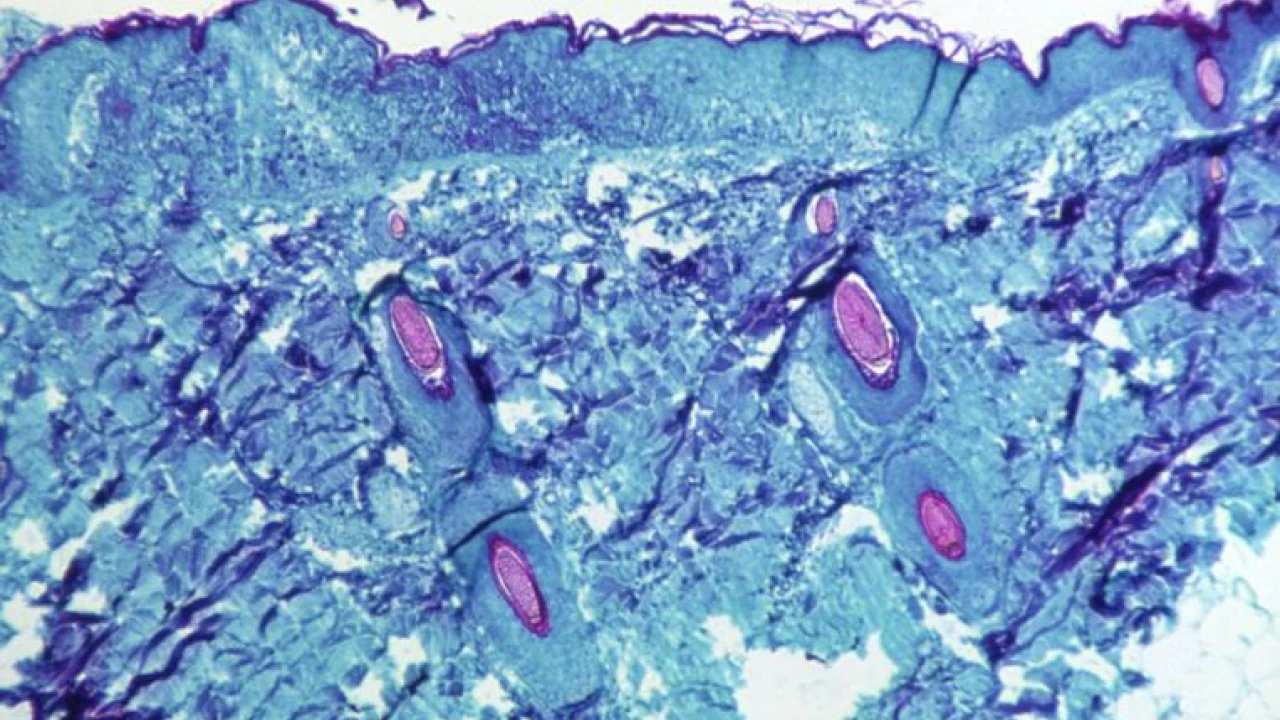 The World Health Organization on Friday warned that urgent action is needed to contain the spread of monkeypox in Europe, as cases have tripled over the past two weeks.
Europe is the center of a global outbreak of the virus with 90% of confirmed monkeypox cases reported there, according to the WHO. New infections have tripled since June 15 with 4,500 confirmed cases across 31 European nations.
Henri Kluge, the head of WHO Europe, called on governments to ramp efforts to prevent monkeypox from establishing itself on the continent, warning that time is of the essence.
"Urgent and coordinated action is imperative if we are to turn a corner in the race to reverse the ongoing spread of this disease," Kluge said.
The World Health Organization declined to declare monkeypox a public health emergency of international concern, its highest alert level. However, WHO chief Tedros Adhanom Ghebreyesus said monkeypox is an evolving health threat. Tedros called on governments to step up surveillance, contact tracing and to make sure people at high risk have access to vaccines and antivirals.
Kluge said the WHO will likely reconsider whether monkeypox is global health emergency soon, given the "rapid evolution and emergency nature of the event." He said 99% of monkeypox patients in Europe are men between the ages of 21 and 40. The majority of the patients who provided demographic information identified as men who have sex with men, he said.
Monkeypox primarily spreads through close physical contact with much of the transmission in the current outbreak happening through sex. However, small numbers of cases have now been reported in which the patients did not catch the virus during sexual contact, Kluge said. Family members of infected individuals, heterosexual contacts as well as children have also caught the virus, he said.

Among patients where information was available on their status, nearly 10% were hospitalized for treatment or isolation and one patient ended up in an intensive care unit, Kluge said. Nobody in Europe has died so far from the virus, he said.
"There is simply no room for complacency – especially right here in the European Region with its fast-moving outbreak that with every hour, day and week is extending its reach into previously unaffected areas," Kluge said.
The stigmatization of men who have sex with men in some countries has made it difficult to get a full picture of the outbreak, Kluge said. Some people with monkeypox symptoms might avoid going to health-care providers for a diagnosis because they are fearful of consequences if someone finds out they are gay or bisexual, Kluge said. However, clearly communicating the reality of the current outbreak is also crucial, he added.
"We know from our lessons in dealing with HIV how stigma further fuels outbreaks and epidemics, but allowing our fear of creating stigma to prevent us from acting may be just as damaging," Kluge said.
Kluge said public health authorities in Europe must quickly ramp up surveillance for monkeypox and their capacity to diagnose the disease and sequence samples. Contacts of people who have monkeypox also need to be quickly identified to stop the spread, he said.
Public health authorities also need to get the word out among high risk communities and the wider public about what precautions to take when attending mass gatherings this summer, Kluge said. And vaccines need to be distributed in equitable manner with a focus on those most at risk, he added.
Monkeypox primarily spreads through close physical contact with a person who is infected or contaminated material such as shared clothing or bedsheets. The virus can spread through respiratory droplets if an infected person has lesions in their throat or mouth. That requires sustained face-to-face contact, however. Monkeypox is not believed to spread through aerosol particles like Covid-19.
Respiratory droplets fall to the ground quickly, while aerosol particles linger in the air for a longer period of time, which is one of the reasons Covid is so contagious.
Monkeypox is in the same virus family as smallpox, but it has milder symptoms. Most people recover in two to four weeks without specific medical treatment.
Monkeypox often begins with symptoms similar to the flu, such as fever, headache, soar throat, body aches, chills, exhaustion, diarrhea and swollen lymph nodes. A rash that looks like pimples or blisters then appears on the body. People are most infectious when they have the rash.
Kluge said the vast majority of patients in Europe had a rash and about three-quarters reported flulike symptoms.
Some patients in the current outbreak have developed a rash only on the genitals or anus before showing any flulike symptoms, according to the U.S. Centers for Disease Control and Prevention. In other cases, patients developed the rash without any flulike symptoms at all.
SOURCE: CNBC
US basketball star goes on trial in Russia on drug charges
Brittney Griner was formally told at this first hearing that she was charged with intentionally importing narcotics into Russia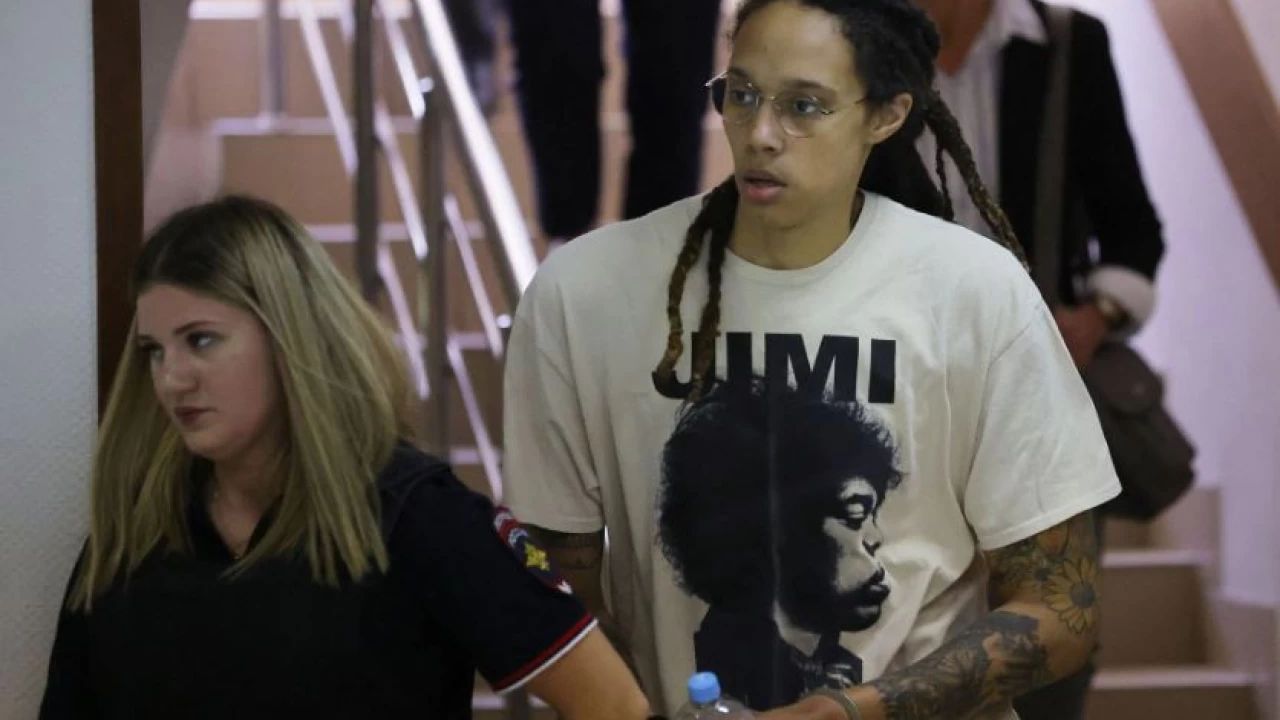 US basketball star Brittney Griner went on trial in a court on the outskirts of Moscow on Friday to hear drug charges that could see her serve up to 10 years in a Russian jail.
Griner, 31, was formally told at this first hearing that she was charged with intentionally importing narcotics into Russia. She spoke to say she understood the charges. The judge set the next hearing for July 7.
Griner, who has played regularly in Russia as well as in the U.S. Women's National Basketball Association (WNBA), was arrested at a Moscow airport in February, allegedly with vape cartridges containing hashish oil in her luggage.
The case takes place against a backdrop of high tension between Moscow and Washington over the conflict in Ukraine. U.S. officials say Griner has been detained wrongfully.
Griner arrived at Khimki City Court, near Sheremetyevo Airport, in handcuffs shortly after noon (0900 GMT), wearing a Jimi Hendrix T-shirt and sneakers without laces.
Three employees of the U.S. embassy, including deputy chief of mission Elizabeth Rood, were present in the courtroom. Griner sat in the defendant's cage with a plastic bag of cookies and a bottle of mineral water.
Griner told a Reuters reporter she was finding detention hard because she could not speak Russian, and that she was unable to keep up her fitness because she could do only general exercises such as stretching.
Her lawyers declined to say how she planned to plead.
'TOUGH LADY'
"She is a bit worried because she has the trial and the sentencing in the close future. But she is a tough lady. I think that she will manage," lawyer Alexander Boykov said after the hearing.
Rood said the United States was working very hard to bring Griner home: "She asked me to convey that she is in good spirits and is keeping up the faith."
Asked about the case, Kremlin spokesman Dmitry Peskov denied it was politically motivated.

"I can only operate with known facts, and the facts indicate that the eminent athlete was detained with illegal drugs that contained narcotic substances. There are articles in Russian legislation that provide for punishment for such crimes," he told reporters. "Only the court can pass a verdict."
U.S. officials and numerous athletes have called for the release of Griner - or "BG" as she is known to basketball fans.
Some have expressed concerns that Moscow could use the two-time Olympic gold medallist to negotiate the release of a high-profile Russian in U.S. custody.
Griner, a centre for the Phoenix Mercury, had played for UMMC Ekaterinburg in the Russian Women's Basketball Premier League to boost her income during the WNBA off-season, like several other U.S. players.
Some have left the Russian league since Griner's detention and Russia's military intervention in Ukraine, while the WNBA regular season kicked off in May.
Reached by email on Friday, the WNBA said it did not have an immediate statement.
Griner's wife, Cherelle Griner, told CNN in an interview on Thursday that she hoped for a meeting with U.S. President Joe Biden, saying: "I would love for him to tell me he cares."
"The rhetoric and the actions don't match," she said.
U.S. Secretary of State Antony Blinken said in a statement that he had "no higher priority" than bringing home Griner and other "wrongfully detained Americans."
"We won't stop working until they are reunited with their loved ones," he said.
U.S. Representative Colin Allred, a Democrat on the House Foreign Affairs Committee who has met with State Department staff handling Griner's case, told CNN it was important for Griner's supporters to continue public pleas for her release.
"At one point the best thing to do was to try to keep this out of the headlines," he said. "Now we are at the point where outside political pressure, outside global pressure... hoping that every single kind of pressure can help."
The U.S. government has warned citizens against travelling to Russia in light of the "potential for harassment against U.S. citizens by Russian government security officials".
SOURCE: REUTERS