'Super tax': PSX crashes as KSE-100 index sheds over 2000 points
If the KSE 100 index falls 4.5pc or more, trading is halted for 45 minutes.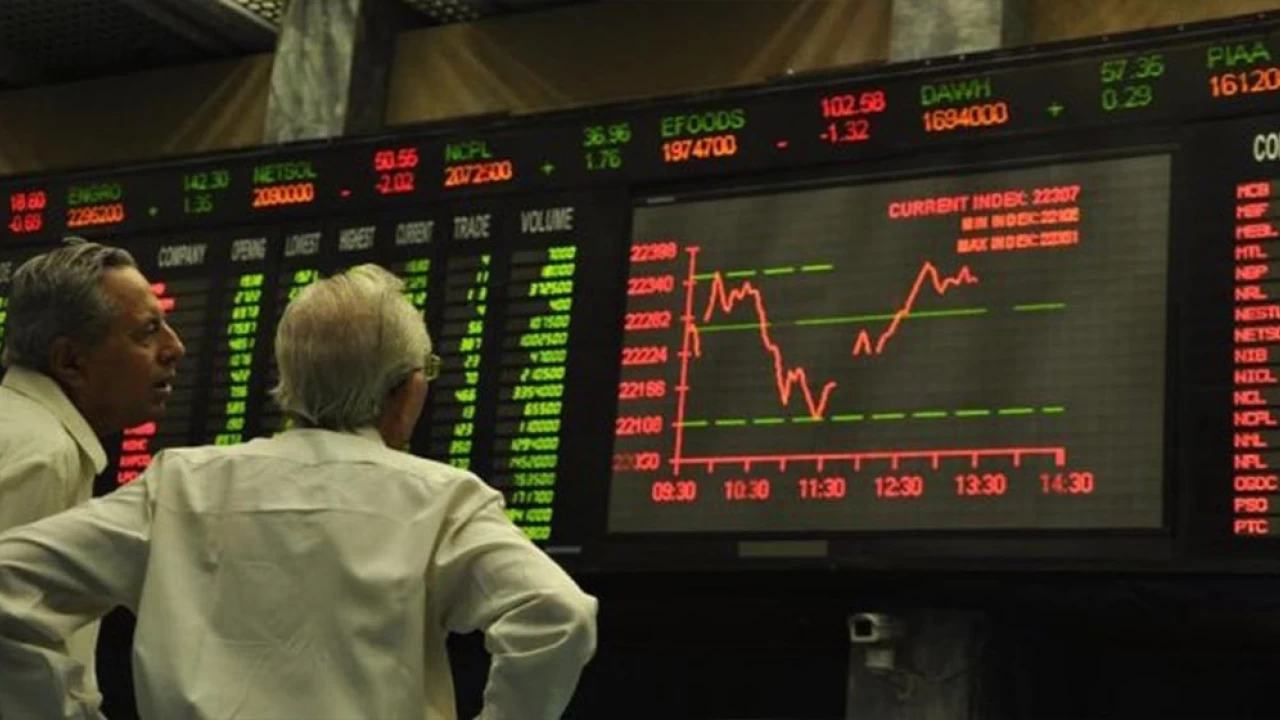 Trading halted at PSX as KSE-100 crashed following Prime Minister Shehbaz's announcement of 10% tax on large-scale industries.
Karachi: The trading at Pakistan Stock Exchange (PSX) halted on Friday after KSE-100 index lost over 2000 points within minutes of Prime Minister Shehbaz Sharif announcing a new 10% 'super tax' on large-scaled industries.
According to PSX Rulebook, if the KSE 100 index falls 4.5pc or more, trading is halted for 45 minutes.
The PSX halted trading today after the market crashed following Prime Minister's announcement of a 10% tax on large-scale industries; upto 4% on high-income individuals.
Within the first two hours, the bourse was under severe selling pressure from the opening bell, with the KSE-100 index losing 1,598 points and sinking to 41,100.
As of 12pm, the benchmark KSE-100 index was down 4.81%— being traded at 40,661.59, a loss of 2,055.38 points.
Earlier in the day, the government decided to impose "poverty alleviation tax" on large scale industries of the country.
This was announced by Prime Minister Shehbaz Sharif in a video message after chairing meeting of his economic team in Islamabad.
The Premier said teams will be formed to collect tax after the passage of budget bill.
Shehbaz Sharif said tax has been imposed on industries include cement, steel, sugar, oil and gas, fertilizer, banks, automobiles and cigarette.
He said the government is proposing four percent poverty alleviation tax on the people who earn 300 million rupees annually, while three percent who has annual income over 250 million rupees, two percent on people earning over 200 million and one percent tax will be imposed on the people who earn over 150 million rupees annually.
The former Punjab Chief Minister expressed the hope that soon Pakistan will come out of the economic crisis and announced to provide relief to the poor segment of society.
US basketball star goes on trial in Russia on drug charges
Brittney Griner was formally told at this first hearing that she was charged with intentionally importing narcotics into Russia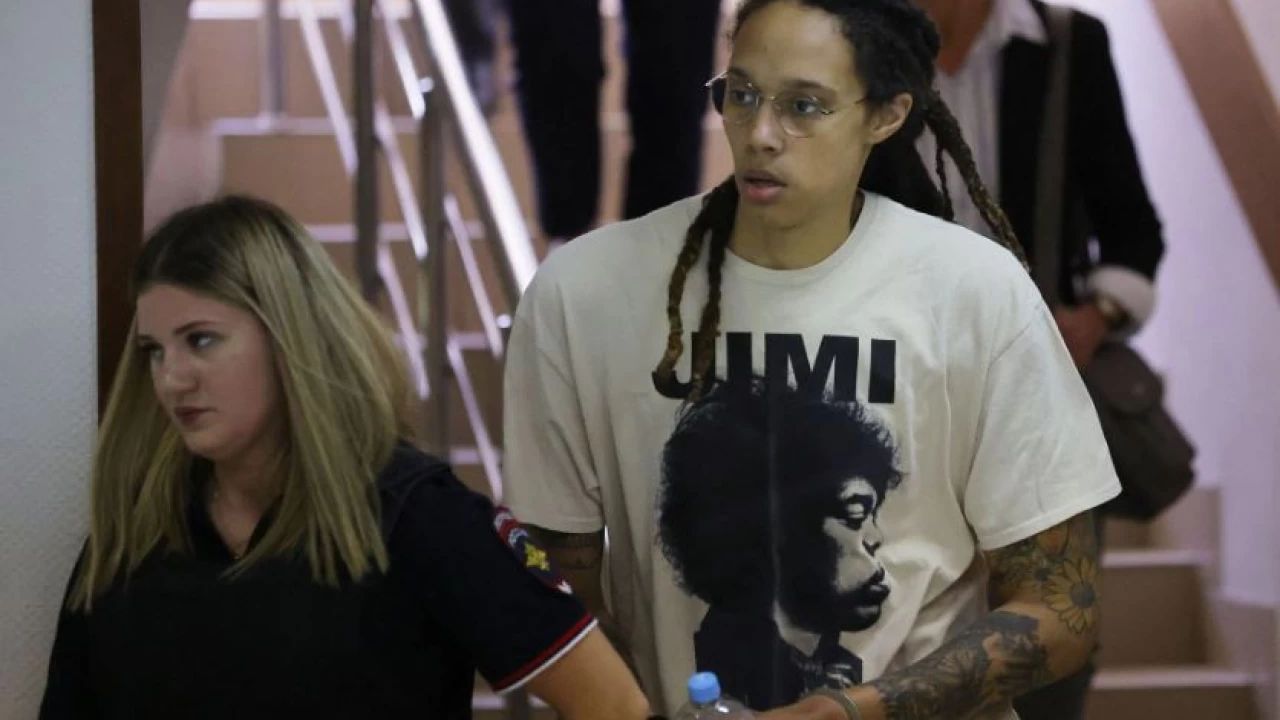 US basketball star Brittney Griner went on trial in a court on the outskirts of Moscow on Friday to hear drug charges that could see her serve up to 10 years in a Russian jail.
Griner, 31, was formally told at this first hearing that she was charged with intentionally importing narcotics into Russia. She spoke to say she understood the charges. The judge set the next hearing for July 7.
Griner, who has played regularly in Russia as well as in the U.S. Women's National Basketball Association (WNBA), was arrested at a Moscow airport in February, allegedly with vape cartridges containing hashish oil in her luggage.
The case takes place against a backdrop of high tension between Moscow and Washington over the conflict in Ukraine. U.S. officials say Griner has been detained wrongfully.
Griner arrived at Khimki City Court, near Sheremetyevo Airport, in handcuffs shortly after noon (0900 GMT), wearing a Jimi Hendrix T-shirt and sneakers without laces.
Three employees of the U.S. embassy, including deputy chief of mission Elizabeth Rood, were present in the courtroom. Griner sat in the defendant's cage with a plastic bag of cookies and a bottle of mineral water.
Griner told a Reuters reporter she was finding detention hard because she could not speak Russian, and that she was unable to keep up her fitness because she could do only general exercises such as stretching.
Her lawyers declined to say how she planned to plead.
'TOUGH LADY'
"She is a bit worried because she has the trial and the sentencing in the close future. But she is a tough lady. I think that she will manage," lawyer Alexander Boykov said after the hearing.
Rood said the United States was working very hard to bring Griner home: "She asked me to convey that she is in good spirits and is keeping up the faith."
Asked about the case, Kremlin spokesman Dmitry Peskov denied it was politically motivated.

"I can only operate with known facts, and the facts indicate that the eminent athlete was detained with illegal drugs that contained narcotic substances. There are articles in Russian legislation that provide for punishment for such crimes," he told reporters. "Only the court can pass a verdict."
U.S. officials and numerous athletes have called for the release of Griner - or "BG" as she is known to basketball fans.
Some have expressed concerns that Moscow could use the two-time Olympic gold medallist to negotiate the release of a high-profile Russian in U.S. custody.
Griner, a centre for the Phoenix Mercury, had played for UMMC Ekaterinburg in the Russian Women's Basketball Premier League to boost her income during the WNBA off-season, like several other U.S. players.
Some have left the Russian league since Griner's detention and Russia's military intervention in Ukraine, while the WNBA regular season kicked off in May.
Reached by email on Friday, the WNBA said it did not have an immediate statement.
Griner's wife, Cherelle Griner, told CNN in an interview on Thursday that she hoped for a meeting with U.S. President Joe Biden, saying: "I would love for him to tell me he cares."
"The rhetoric and the actions don't match," she said.
U.S. Secretary of State Antony Blinken said in a statement that he had "no higher priority" than bringing home Griner and other "wrongfully detained Americans."
"We won't stop working until they are reunited with their loved ones," he said.
U.S. Representative Colin Allred, a Democrat on the House Foreign Affairs Committee who has met with State Department staff handling Griner's case, told CNN it was important for Griner's supporters to continue public pleas for her release.
"At one point the best thing to do was to try to keep this out of the headlines," he said. "Now we are at the point where outside political pressure, outside global pressure... hoping that every single kind of pressure can help."
The U.S. government has warned citizens against travelling to Russia in light of the "potential for harassment against U.S. citizens by Russian government security officials".
SOURCE: REUTERS
Pakistan reports over 800 new cases, first time in four months 
This was the first time in nearly four months that the infections moved past 800.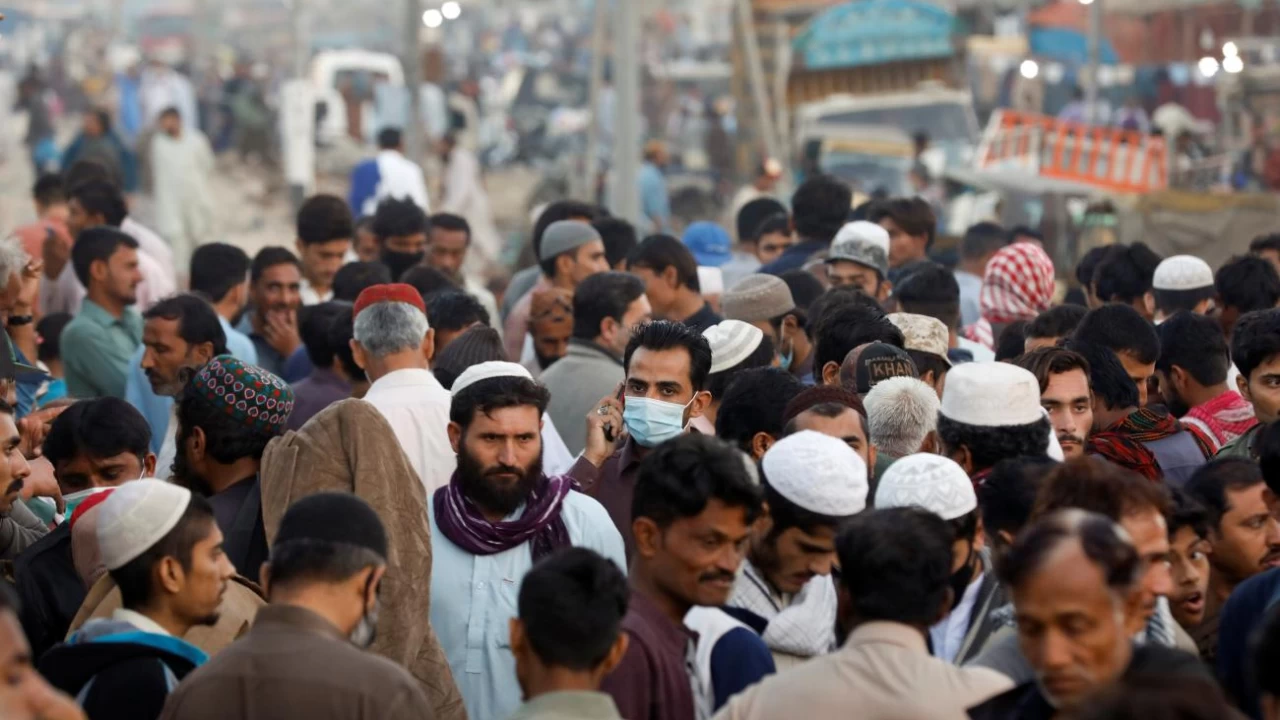 Islamabad: Pakistan has reported four deaths and 818 new COVID-19 infections in past 24 hours as the novel virus continues to rage across the country.
As per the latest stats, the new infections—detected after diagnostic testing on 18,305 samples—took Pakistan's COVID-19 positivity rate to 4.47%.
COVID-19 Statistics 02 July 2022
Total Tests in Last 24 Hours: 18,305
Positive Cases: 818
Positivity %: 4.47%
Deaths: 04
Patients on Critical Care: 126

— NIH Pakistan (@NIH_Pakistan) July 2, 2022
This was the first time in nearly four months that the infections moved past 800.
According to National Institute of Health (NIH), condition of 126 COVID patients is critical and they are being treated in intensive care units (ICU).
Authorities, however, have started imposing restrictions in a bid to curb the infection rate — making 'wearing masks' mandatory for passengers travelling on public transport, including busses and trains.
The overall tally of the infected people climbed to 1536479 across Pakistan after adding the fresh cases.
Experts say Pakistan may potentially witness another COVID-19 wave as the country continues to see an uptick in new cases, pushing the positivity rate further up.
Saad Rafique briefs PM Shehbaz on reforms
During the meeting, the political situation in the country was discussed.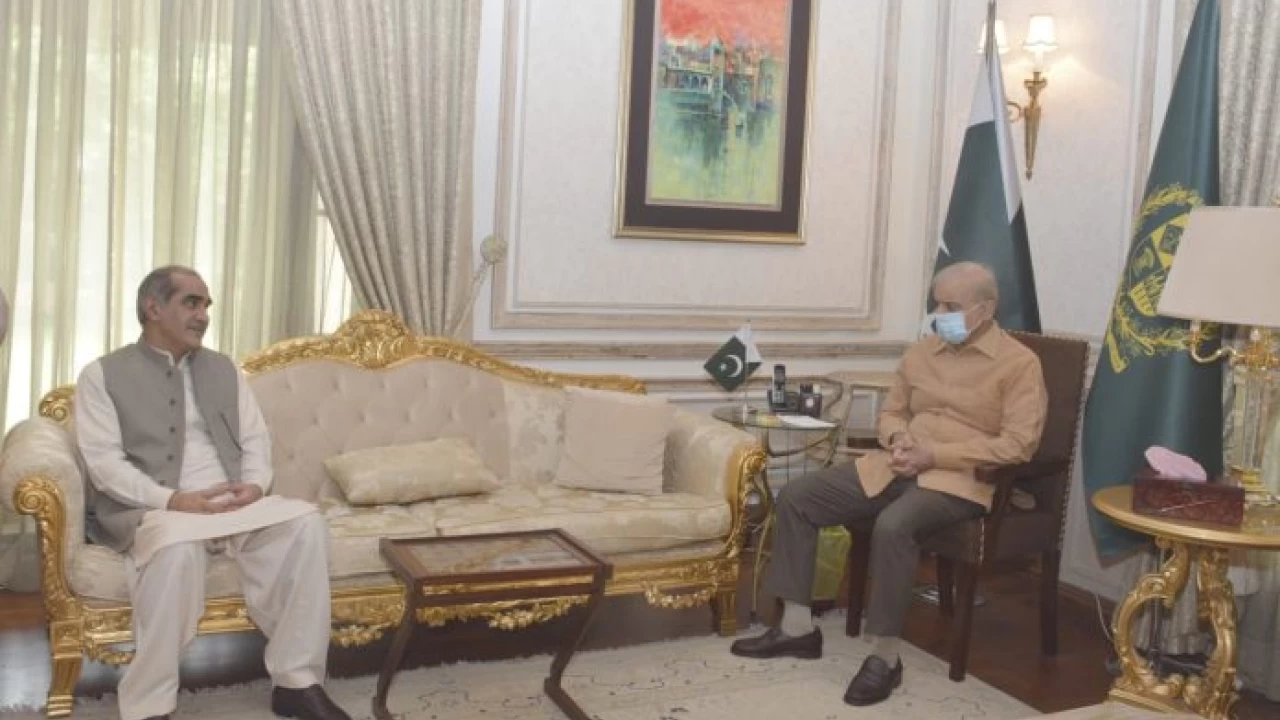 Lahore: Minister for Railways and Aviation Khawaja Saad Rafiq Saturday called on Prime Minister Shehbaz Sharif and apprised him over the reforms process in railways and aviation sectors.
During the meeting, the political situation in the country was discussed.
The prime minister was further apprised that implementation of COVID-19 related Standard Operating Procedures (SOPs) were being ensured during travelling in railways and airlines and especially on the occasion of Eid.
Earlier in tha day, Pakistan Railways has announced to run three special trains on the occasion of Eid-ul-Azha on multiple routes to facilitate passengers.
The spokesperson of Pakistan railways said that the first Eid special train will leave from Quetta to Peshawar on Friday at 10 am.
The second special train will leave Karachi for Lahore on Friday, while the third Eid special train from Lahore to Karachi on July 13.