PRA collects Rs168 bln in FY22, surpasses revised target of Rs165.5 bln
According to the spokesperson, the authority become the first provincial revenue collecting agency in the country to cross the psychological barrier of Rs150 billion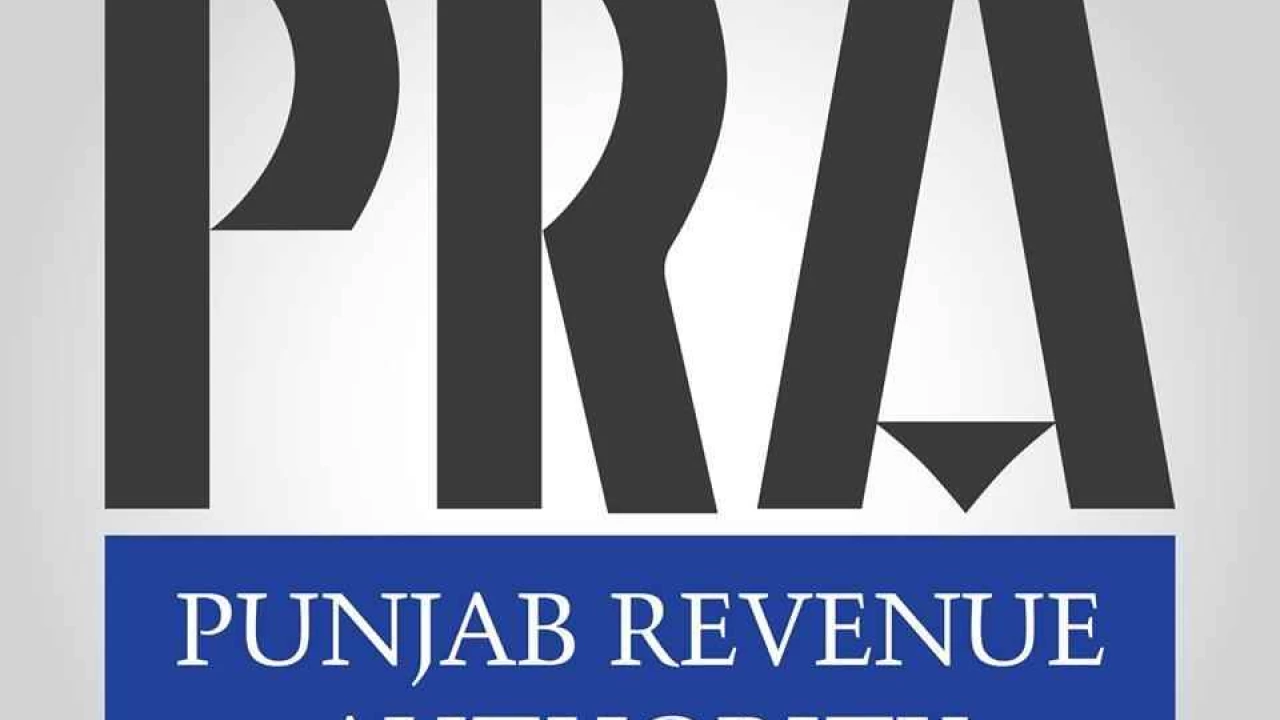 Lahore: The Punjab Revenue Authority (PRA) has surpassed the upward revised target of Rs165.5 billion for the financial year 2021-22.
According to provisional collection figures up to June 28, 2022, the PRA collection stands at Rs168 billion, which is 108 per cent of the set target of Rs155.9 billion and 101.5pc of the revised target.
According to the PRA spokesperson, the authority expects substantial revenue in the last two days of the financial year and is hoping to end the year close to Rs170 billion.
It is worth mentioning that earlier this year, PRA became the first provincial revenue collecting agency in the country to cross the psychological barrier of Rs150 billion and the collection in June has further established it as the leading Provincial revenue collecting agency in the country.
This is the third successive year in which PRA has surpassed its revenue collection target. Earlier the Authority collected more than the assigned targets of Rs.105 billion and Rs.125 billion in the financial years 2019-20 and 2020-21 respectively.
PRA spokesperson further elaborated that this success has been achieved without resorting to any coercive actions such as sealing of premises, attachment of bank accounts or collection of advance payments.
PRA has relied completely on collaboration with all stakeholders and emphasis on taxpayer facilitation and education. More than 200 awareness workshops were held during the financial year with more than 2,000 participants.
PRA expects the growth trend to continue in the coming years as its management and all workforce is committed to continuing its focus on compliance without resorting to any measures that adversely affect ease of doing business.
President urges youth to participate in monsoon plantation drive to cope with climate change
"Pakistan was the eighth country most vulnerable to the negative effects of climate change"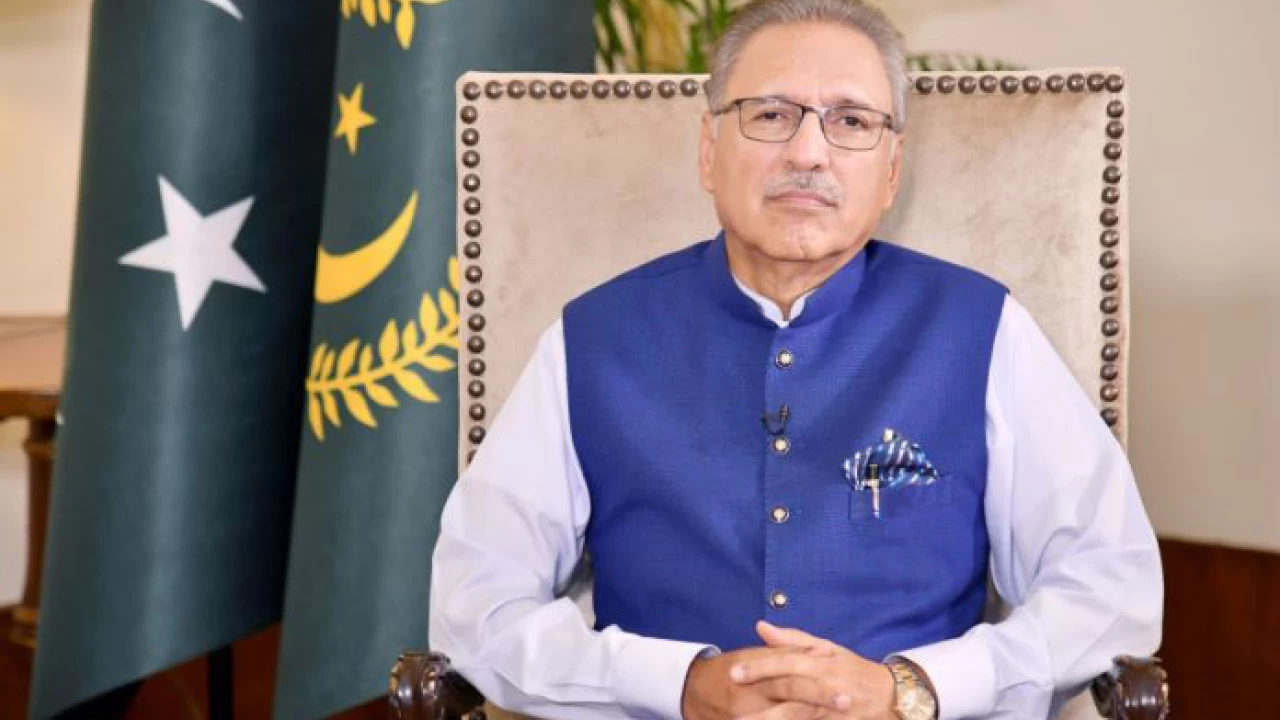 Islamabad: President Dr Arif Alvi on Thursday called for concerted efforts by all segments of society to carry out extensive plantations in a bid to save the country from the horrendous effects of climate change.
In his message on the launch of the national monsoon tree plantation drive, he urged every citizen, particularly youth, to actively participate in the campaign by planting trees in residential areas, on roadsides, and near industrial zones.
President Alvi said Pakistan was the eighth country most vulnerable to the negative effects of climate change.
He mentioned that rising mercury levels were resulting in glacier melting and urban flooding.
During the last 19 years, he said, Pakistan suffered around 173 incidents related to climate change besides the massive destruction this year as well.
The president said as per international standards, a country required 25 percent forest cover, however, pointed out that Pakistan only had 4.8 percent of the green area according to a World Bank report.
He emphasized carrying out plantation at a large scale across the country and mentioned the Ten Billion Tree Tsunami as the largest such plantation project in the country's history.
Under the project, he said, 1.81 billion trees had been planted by June 2022. By 2023, around 3.29 billion trees will be planted.
President Alvi said 10,000 saplings were planted in the premises of the Aiwan-e-Sadr in 2021, while a Miyawaki forest was also raised at an area of 1.5 acres under the Green Presidency Initiative.
He expressed confidence that an increase in forest cover would help mitigate the effects of climate change in the country and would also control urban flooding.
Also, the extensive plantation would result in the preservation of wildlife and flora and fauna in the country, he added.
2nd ODI: Pakistan to face Netherlands today
Pakistan is leading the series by 1-0.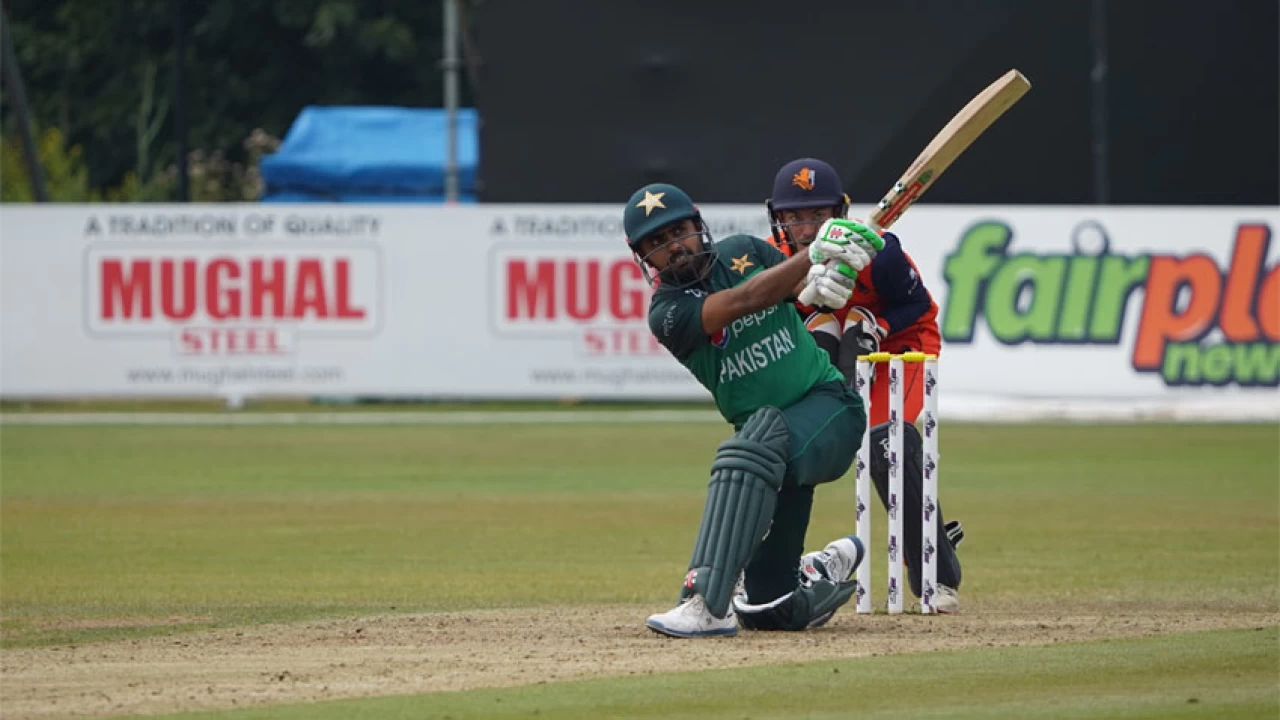 Rotterdam: The second One-Day International of the three match series between Pakistan and Netherlands will be played on Thursday (today) at Rotterdam.
The match will start at 02:00 pm.
Pakistan is leading the series by 1-0.
Pakistan squad
Babar Azam (c), Shadab Khan, Abdullah Shafique, Fakhar Zaman, Haris Rauf, Imam-ul-Haq, Khushdil Shah, Mohammad Haris, Mohammad Nawaz, Mohammad Rizwan, Mohammad Wasim Jnr, Naseem Shah, Salman Ali Agha, Shaheen Afridi, Shahnawaz Dahani, Zahid Mehmood
Netherlands squad
Scott Edwards (c), Musa Ahmad, Shariz Ahmad, Wesley Barresi, Logan van Beek, Tom Cooper, Aryan Dutt, Arnav Jain, Viv Kingma, Ryan Klein, Bas de Leede, Teja Nidamanuru, Tim Pringle, Max O'Dowd, Vikram Singh
At least 26 killed, dozens injured in northern Algeria forest fires 
Deaths include 24 people in El Tarf and two in Setif, with hundreds forced to leave their homes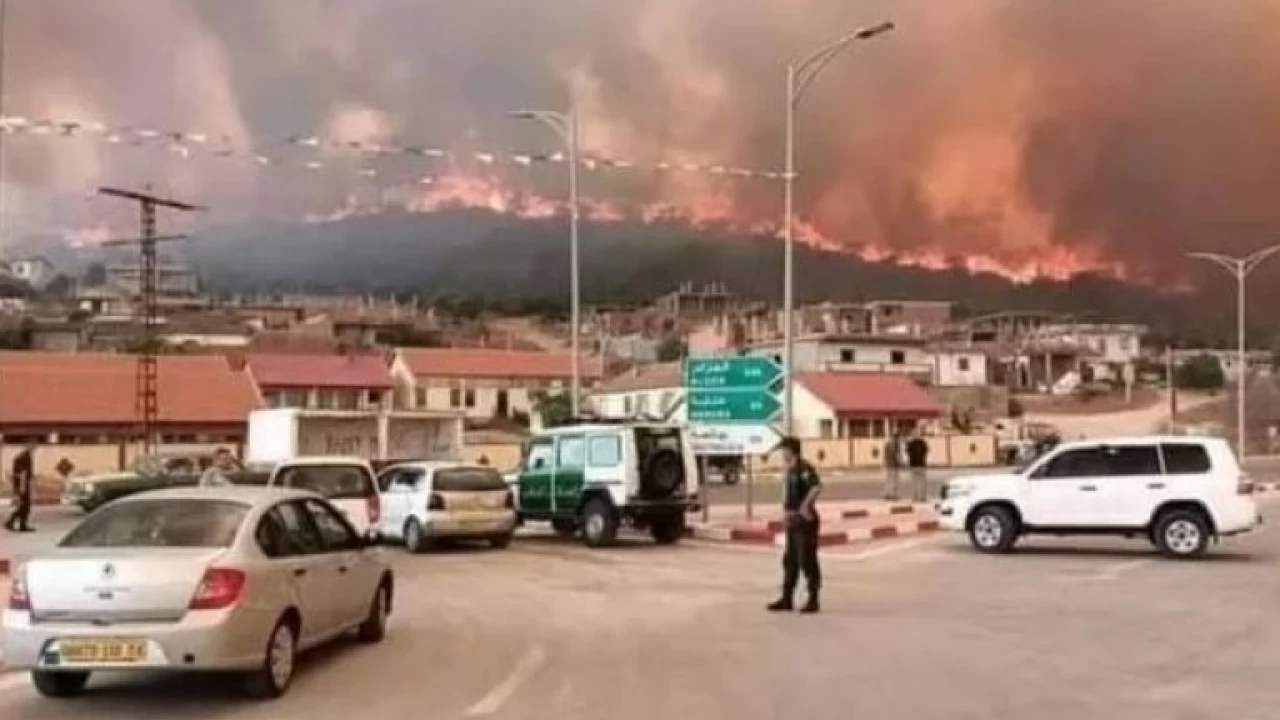 El Tarf: At least 26 people died and dozens of others were injured in forest fires that ravaged 14 districts of northern Algeria on Wednesday, the interior minister said.
Kamel Beldjoud told state television that 24 people lost their lives in fires in El Tarf, near the border with Tunisia, in addition to two others who died earlier in Setif.
The civil protection agency in Setif had said that two women, "a 58-year-old mother and her 31-year-old daughter", were killed in the town.
In Souk Ahras, farther to the east near Algeria's border with Tunisia, people were seen fleeing their homes as fires spread before firefighting helicopters were deployed.
An earlier toll said four people in Souk Ahras suffered burns and 41 others had breathing difficulties, the authorities said. Media reports said 350 residents had been evacuated.
No updated toll was given on the number of people injured in the fires in other areas.
The gendarmerie has closed several roads as a result of the fires.
"Thirty-nine fires are underway in 14 wilayas (administrative councils)," the civil protection agency said, noting that El Tarf was the worst hit, with 16 fires in progress.
Helicopters used bambi buckets to drop water on fires in three wilayas, including Souk Ahras.
Since the start of August, 106 fires have broken out in Algeria, destroying more than 2,500 hectares of woodland.
Beldjoud said some of the fires were started by people.
Wednesday's toll brings the total number of people killed in wildfires this summer up to 30.
Algeria is Africa's largest country but it only has 4.1 million hectares (10.1 million acres) of the forest.
Each year the north of the country is affected by forest fires, a problem that has worsened due to climate change.
Last year, at least 90 people died in forest fires that ravaged northern Algeria, destroying more than 100,000 hectares of woodland.