Turkey's annual inflation jumps to almost 79%, reaches highest level in 24 years
Soaring consumer prices have hit the population of 84 million hard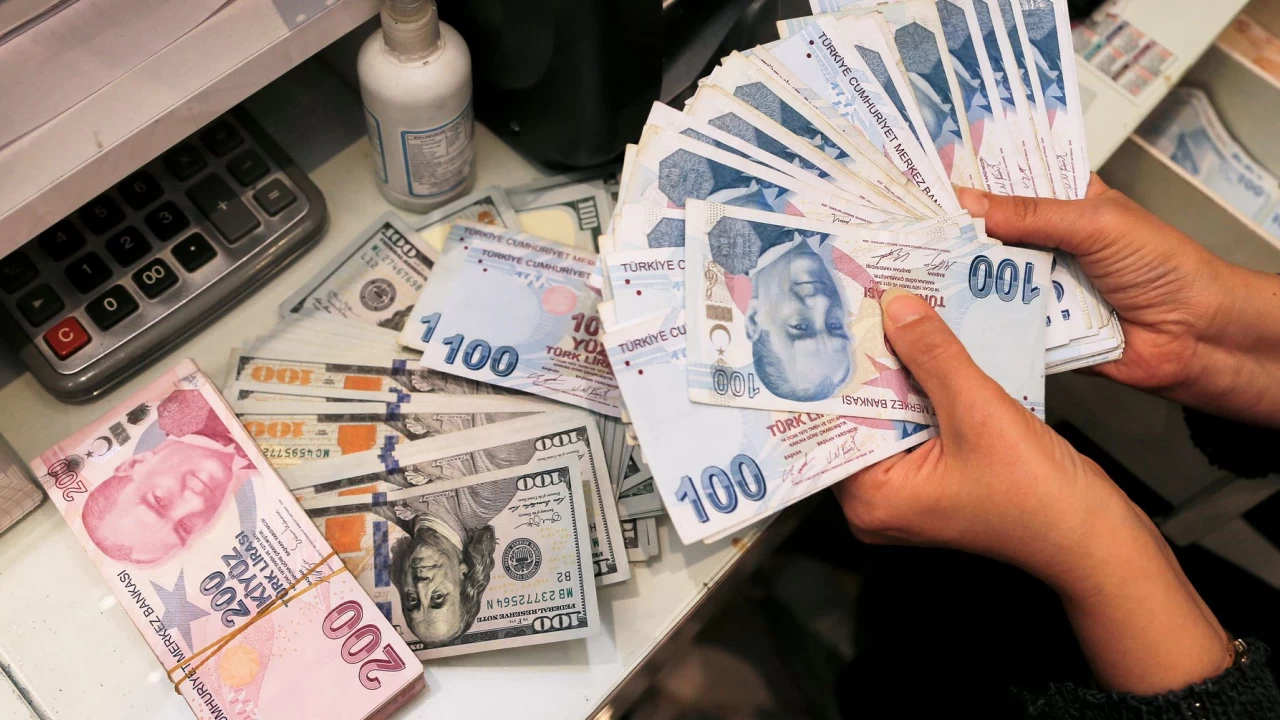 Inflation in Turkey rose close to 79% last month, the highest the country has seen in a quarter of a century.
The annual inflation rate was 78.62% for June, according to the Turkish Statistical Institute, surpassing forecasts. That's the country's highest annual inflation reading in 24 years. The monthly increase was 4.95%.
Soaring consumer prices have hit the population of 84 million hard, with little hope for improvement in the near term as a result of the Russia-Ukraine war, high energy and food prices, and a sharply depreciated lira, the national currency.
Transportation prices jumped 123.37% from the previous year, and food and non-alcoholic beverage prices climbed 93.93%, according to government data.
Turkey has enjoyed rapid growth in previous years, but President Recep Tayyip Erdogan has for the last few years refused to meaningfully raise rates to cool the resulting inflation, describing interest rates as the "mother of all evil." The result has been a plummeting Turkish lira and far less spending power for the average Turk.
Erdogan instructed the country's central bank — which analysts say has no independence from him — to repeatedly slash borrowing rates in 2020 and 2021, even as inflation continued to rise. Central bank chiefs who expressed opposition to this course of action were fired; by the spring of 2021, Turkey's central bank had seen four different governors in two years.
The country's interest rate was gradually reduced to 14% last fall and has remained unchanged since. The lira fell 44% against the dollar last year, and is down 21% against the greenback since the start of this year.
Turkey's government has introduced unorthodox policies to try to shore up the lira without raising interest rates. In late June, Turkey's banking regulator announced a ban on lira loans to companies holding what it deemed to be too much foreign currency, which boosted the currency briefly but caused more uncertainty among investors who questioned the sustainability of the measure.
SOURCE: CNBC
'Countdown' to retirement has begun: Serena Williams
She won the last of her 23 Slams at the 2017 Australian Open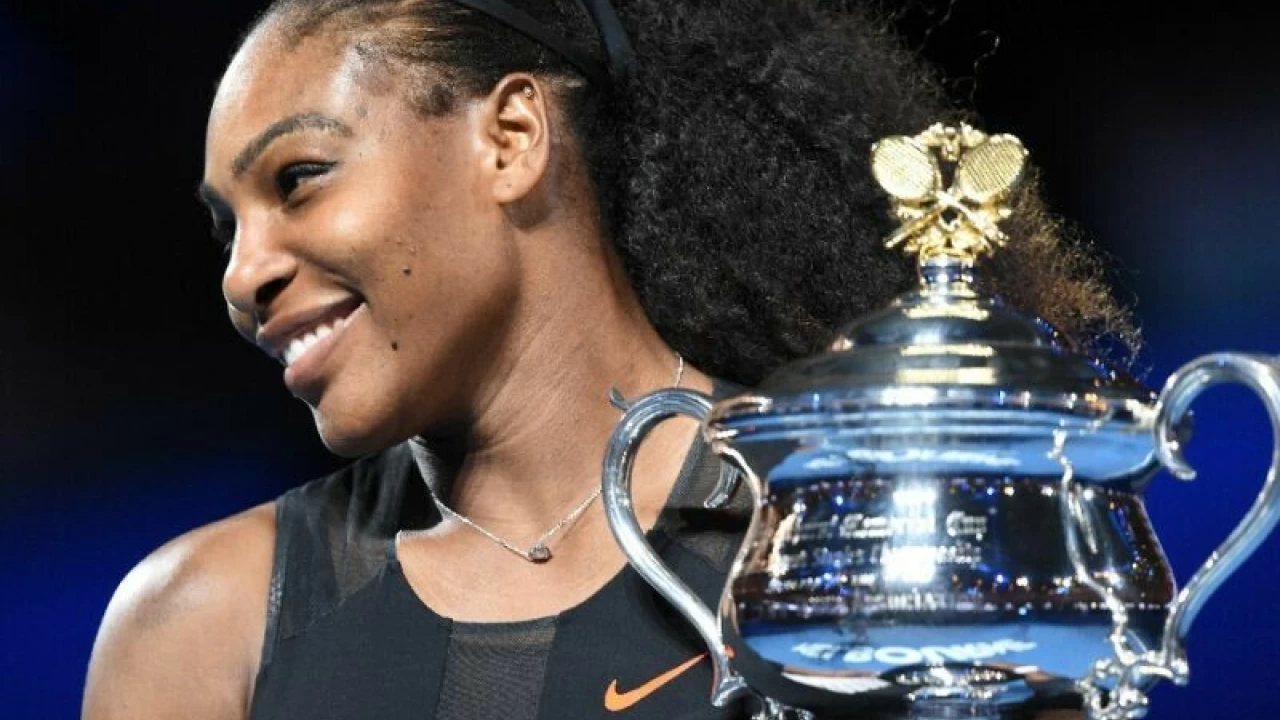 California: US tennis great Serena Williams announced on Tuesday that "the countdown has begun" to her retirement from the sport.
"There comes a time in life when we have to decide to move in a different direction," the 40-year-old, 23-time Grand Slam winner said in a post on Instagram.
"That time is always hard when you love something so much. My goodness do I enjoy tennis. But now, the countdown has begun.
"I have to focus on being a mom, my spiritual goals and finally discovering a different, but just exciting Serena. I'm gonna relish these next few weeks."
Williams won the last of her 23 Slams at the 2017 Australian Open when she was already pregnant with daughter, Olympia.
However, she has failed to add a 24th major which would take her level with Margaret Court's all-time record.
Her final attempt will come at the US Open in New York later this month.
Williams stepped onto a hardcourt for the first time in a year and a half on Monday in the WTA Toronto tournament where she fought through to the second round with a straight sets victory over Nuria Parrizas Diaz.
It was her first singles victory since the 2021 French Open, some 14 months ago.
The former world number one had played her first singles match in a year following a lengthy injury layoff during a first round defeat at Wimbledon in June.
Earlier Tuesday, Williams wrote in the September edition of Vogue where she featured on the cover that she was "evolving away" from the sport after the US Open where she has won six of her major singles titles.
"Unfortunately I wasn't ready to win Wimbledon this year," she wrote in Vogue.
"And I don't know if I will be ready to win New York. But I'm going to try. And the lead-up tournaments will be fun. I know there's a fan fantasy that I might have tied Margaret that day in London, then maybe beat her record in New York, and then at the trophy ceremony say, 3See ya!3 I get that. It's a good fantasy.
"But I'm not looking for some ceremonial, final on-court moment. I'm terrible at goodbyes, the world's worst."
SOURCE: AFP
PTI's Shahbaz Gill arrested in Islamabad
The news was confirmed by the former Federal Minister Murad Saeed on his official Twitter handle.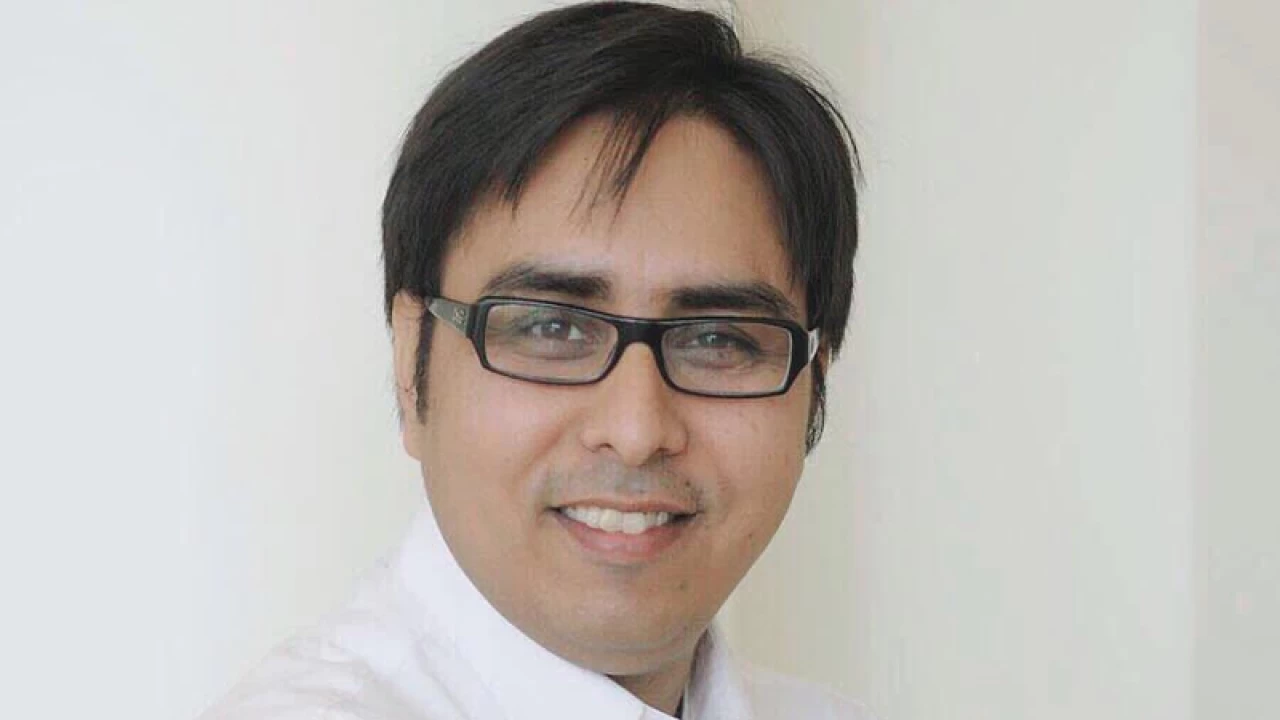 Islamabad: Pakistan Tehreek-e-Insaf (PTI) senior leader Dr Shahbaz Gill has been arrested from Islamabad on Tuesday, GNN reported.
According to details, Special Assistant to the former Prime Minister Shahbaz Gill was taken into custody outside the residence of party chairman Imran Khan, while a case of 'incitement to rebellion' has been registered against him in the Bani Gala police station.
Besides other charges, clauses relating to inciting people against the state institutions and their heads were added to the FIR
The news was confirmed by the former Federal Minister Murad Saeed on his official Twitter handle.
"The imported government is in panic," he tweeted.
شہباز گل کو گرفتار کر لیا گیا۔ امپورٹڈ حکومت بوکھلاہٹ کا شکار

— Murad Saeed (@MuradSaeedPTI) August 9, 2022
He added that Shehbaz Gill's assistant was also subjected to physical assault, claiming that Gill has been 'abducted'.
شہباز گل کی گاڑی پر حملہ آور ہوئے،اسٹنٹ پر تشدد کیا، شہباز گل کو اغوا کر لیا گیا۔ pic.twitter.com/9KBdkAsXGI

— Murad Saeed (@MuradSaeedPTI) August 9, 2022
In the meantime, PTI leader Fawad Chaudhry said that Shahbaz Gill was 'kidnapped' from Banigala chowk by men who came in vehicles without number plates.
شہباز گل کو بنی گالا چوک سے بغیر نمبر پلیٹ گاڑیوں میں آئے لوگوں نے اغواء کر لیا ہے

— Ch Fawad Hussain (@fawadchaudhry) August 9, 2022
Plane crash-lands on US highway; bursts into flames  
The plane nosedived and swerved towards the ground, narrowly missing incoming cars.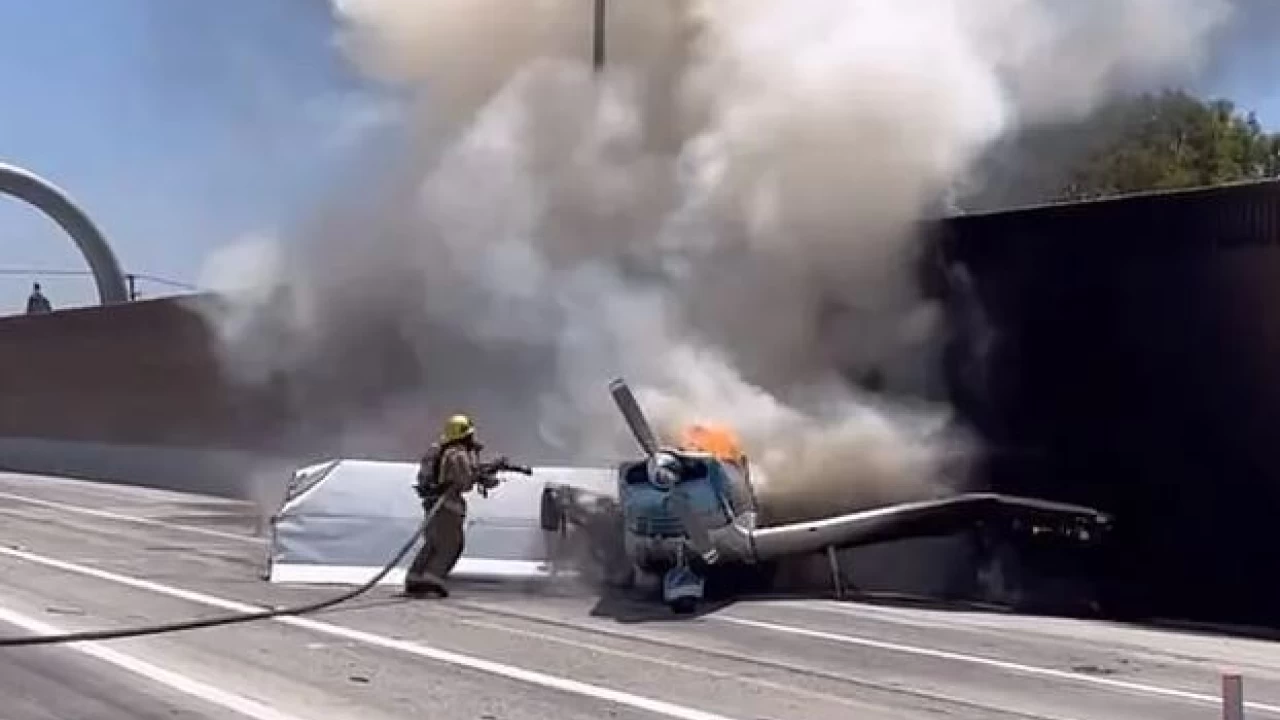 California: A small plane made a crash landing and burst into flames on the 91 Freeway in Riverside County in a dramatic incident that was captured on video.
Video footage has captured the intense moment when a small plane crash-landed in the middle of a US highway, hitting a truck full of people before bursting into flames.
As per the video clip, the plane nosedived and swerved towards the ground, narrowly missing incoming cars, and then leaving a trail of fuel and fire as it slid toward the sound barrier.
DRAMATIC VIDEO: Plane crash-lands in traffic on 91 Fwy, Riverside Co. -- and no one is hurt!https://t.co/sJdMDLmDPZ

— Alicia Zoumas (@AliciaZoumas) August 9, 2022
Firefighters were called to put out the fire and parts of the highway were temporarily closed.
The pilot claims to have experienced possible engine failure around 12:30 p.m. between Lincoln and Main Avenues.
Once the plane landed it caught fire, but crews managed to quickly put it out. The plane also collided into a pickup truck, but fortunately, nobody was injured in the crash.
The exact cause has not yet been determined.
Meanwhile, the Federal Aviation Administration issued the following statement:
"An unidentified small plane landed on the eastbound 91 Freeway near Interstate 15 in Corona, Calif., around 12:30 local time today. Two people were on board. The FAA will investigate. The agency does not identify people involved in aircraft accidents or incidents."