'Nawaz established CPEC, but Imran created GPEC (Gogi-Pinky Economic Corridor)': Maryam
The PML-N leader addressed the party workers in Lahore and battered Imran Khan and his policies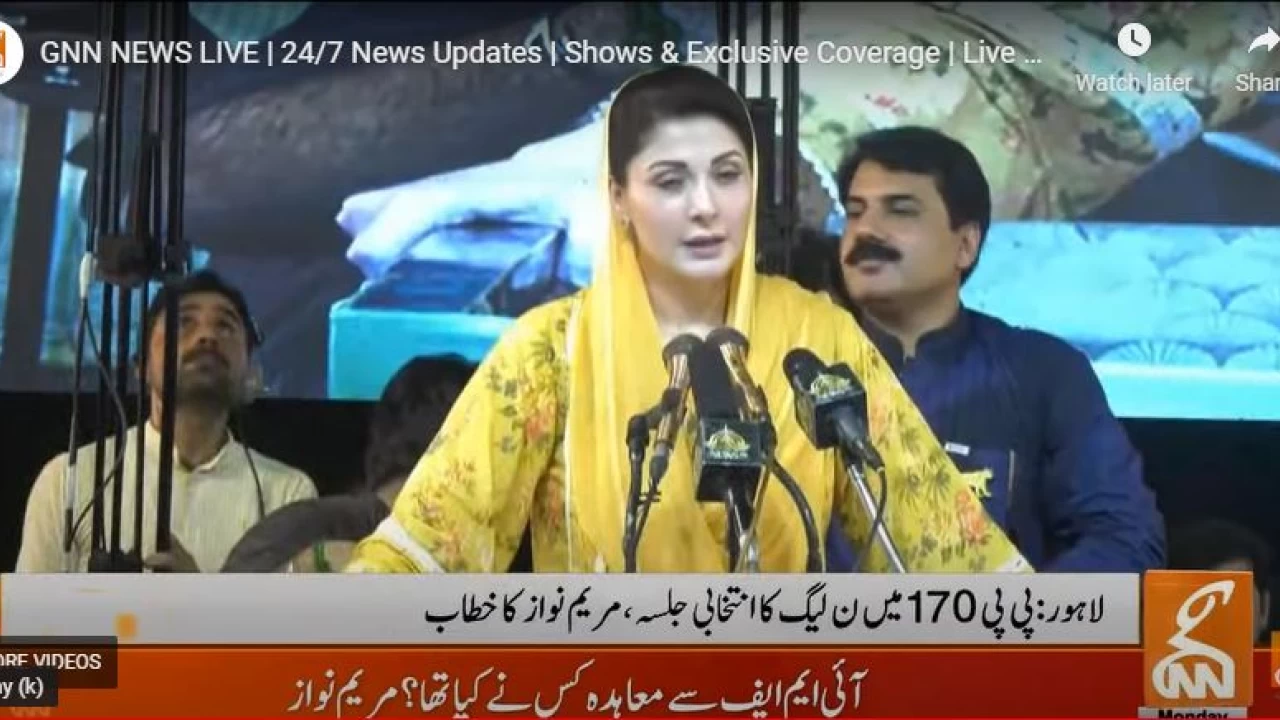 Lahore: Pakistan Muslim League-Nawaz (PML-N) Vice President Maryam Nawaz Monday said PTI Chairman Imran Khan turned to be the biggest enemy of Punjab and that "Mani Gala gang" plundered financial resources of the province.
Criticizing the former prime minister, she said Nawaz Sharif established CPEC, but Imran Khan introduced "GPEC" ie Gogi- Pinky Economic Corridor.
Addressing a rally at Punjab Assembly constituency PP-170 Valencia Chowk, Maryam said the audio of Imran Khan's wife had come to the light in which she was saying declare tratitor if someone made any allegations. "Thanks to Allah that she [Bushra Bibi] didn't say that she was revealed in the dream to run the [social media] trend of betrayal."

The national treasury had been devoured by the Bani Gala people, the PML-N stalwart alleged.

The PML-N leader said the people had come to know that the enemy of development in Punjab was Imran Khan.
"By making Allah Almighty a witness, I say that petroleum prices have been increased with heavy heart. The people have realised that the prices have to be increased due to the IMF agreement," she said.
She said electricity bills would not knock the doors of the poor in Lahore, adding PML-N made painful decision of increasing power tariff when the national treasury was empty.
Maryam claimed said that if she got support of the people, the time was not far when the child of the poor would also eat three times the bread.