Billions at risk of skin cancer as huge ozone hole detected over tropics
Around half the planet's population is in danger of skin cancer as a huge new hole has been detected in Earth's ozone layer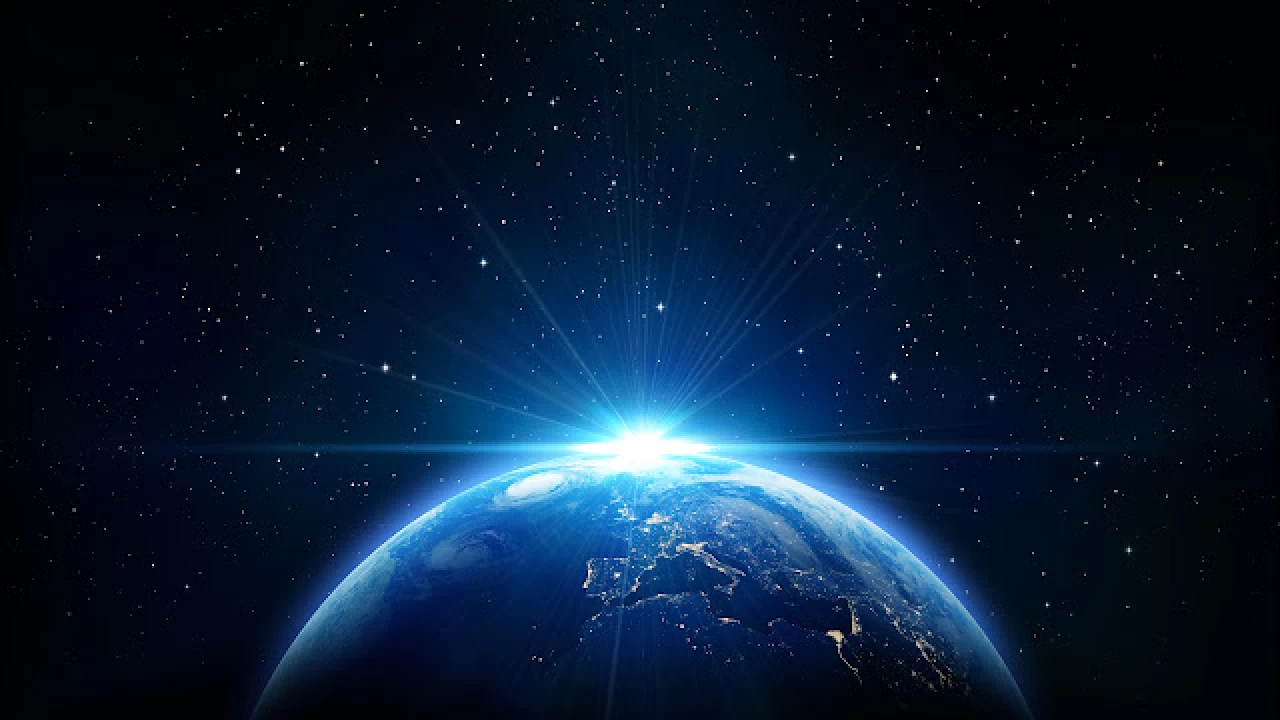 Scientists claim that a new hole in the Earth's ozone layer has been detected— exposing around half the planet's population to higher doses of dangerous ultraviolet radiation from the sun.
As per the study, the year-round ozone hole is said to be seven times larger than the reported nine million square mile hole over Antarctica.
The new issue in the ozone layer which sits around 15 miles above the Earth and shields us from cancer — causing ultra-violet rays — is said to be over the Tropics.
If confirmed it would potentially put billions of people at risk of a number of conditions including cancer and cataracts among others.
University of Waterloo scientist and paper author Qing-Bin Lu said: "The tropics constitute half the planet's surface area and are home to about half the world's population
The existence of the tropical ozone hole may cause great global concern.
"The depletion of the ozone layer can lead to increased ground-level UV radiation, which can increase risk of skin cancer and cataracts in humans, as well as weaken human immune systems, decrease agricultural productivity, and negatively affect sensitive aquatic organisms and ecosystems.
"The present discovery calls for further careful studies of ozone depletion, UV radiation change, increased cancer risks, and other negative effects on health and ecosystems in the tropical regions."
Moreover, the hole is believed to have been present since the 1980s, with models only recently being able to confirm its existence.
Since 2000, tropical stratospheric ozone levels have indeed still been decreasing, but this is due to changes in atmospheric motions expected with climate change.
Real Madrid defeat Eintracht Frankfurt to win fifth UEFA Super Cup
"It wasn't an easy game"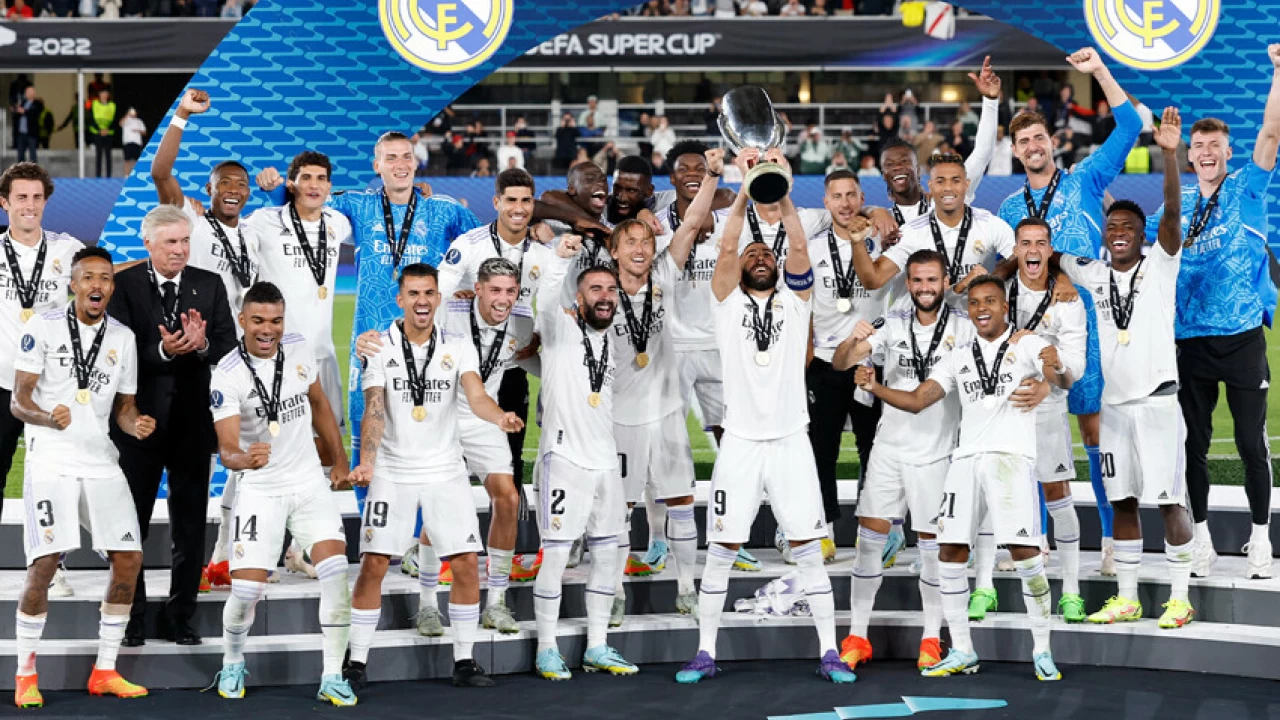 Helsinki: Goals from David Alaba and Karim Benzema gave Real Madrid a 2-0 victory over Eintracht Frankfurt and a fifth UEFA Super Cup on Wednesday.
While Frankfurt were dangerous, particularly in the first half, Madrid's experience and individual quality saw them through, as it did so often in their victorious 2021-22 Champions League campaign.
"It wasn't an easy game, they were entrenched in their own half, but we managed to score and we controlled it well afterwards," Real Madrid manager Carlo Ancelotti told Movistar TV.
"At the start of the season, you can't expect the team to be already at 100 percent, but we won and we have started the season well. I believe it can help us achieve better results and winning helps motivate the players."
It was a particularly memorable evening for veteran French striker Benzema whose goal took him to 324 for the Spanish side, one more than Raul.
Only Cristiano Ronaldo, who scored 450, has more Real goals than Benzema.
"Now he's in line for the Ballon d'Or. Is there any doubt? For me, no," added Ancelotti.
Frankfurt had the best of the early stages, with Madrid keeper Thibaut Courtois forced into a stunning anticipation save when one-on-one with Daichi Kamada in the 14th minute.
Madrid almost got their first, when Benzema released Vinicius to curl past Kevin Trapp in the penalty box, only for Tuta to clear the ball off the line.
With Madrid dominating possession, Frankfurt mounted several counter-attacks until Madrid launched a counter of their own in the 37th minute.
A diving Trapp got his fingertips to a goal-bound shot by Vinicius, pushing the ball out for a corner.
From the ensuing play, Benzema linked with Casemiro just next to the right post.
The Brazilian sucked in several Frankfurt defenders and a diving Trapp, before heading back to an unmarked Alaba who scored from close range.
After the goal, Madrid stepped it up a gear and should have gone 2-0 up, with Benzema uncharacteristically dragging the ball wide with the goal begging in the 41st minute.
Vinicius, Benzema connect
Madrid's quality became more obvious in the second half, with Trapp saving a deflected Vinicius shot in the 54th minute and Casemiro hitting the crossbar with 61 minutes gone.
Borussia Dortmund loanee Ansgar Knauff had a chance saved just minutes later, before Vinicius and Benzema combined to put Madrid 2-0 up.
Vinicius skated down the left before slicing the ball back seemingly unsighted for the Frenchman to hammer home from the edge of the box.
Frankfurt fought hard in the closing stages but Madrid were able to dominate the game to win their fifth Super Cup from eight attempts.
Alaba praised his team's determination to continue their stellar form from last season.
"We were here to win and to collect the next title… We want to pick up where we left off last season," Alaba told RTL.
"It's always nice to score goals – it doesn't happen so often for me."
Frankfurt captain Sebastian Rode lamented his side's failures to take their opportunities.
"Against the Champions League winners you have to take your chances. We didn't take ours in the decisive moments," he told broadcaster DAZN.
The clash, in Helsinki's Olympic Stadium, was the first time these two sides had met in a European decider since 1960, when Madrid dismantled Frankfurt 7-3 through four goals to Ferenc Puskas and three to Alfredo di Stefano in the European Cup final.
The match also highlighted the growing gap between the Champions League and Europa League competitions, with Madrid being the ninth Champions League team to win the competition in the past 10 years.
Only city rivals Atletico Madrid have won the Super Cup when qualifying via a Europa League win in the past decade, having done so by beating Real in the 2018 edition.
SOURCE: AFP
Pakistan, Denmark sign inter-governmental framework agreement
Interest-free loans will be extended for renewable energy, energy efficiency, and water supply and waste-water treatment sectors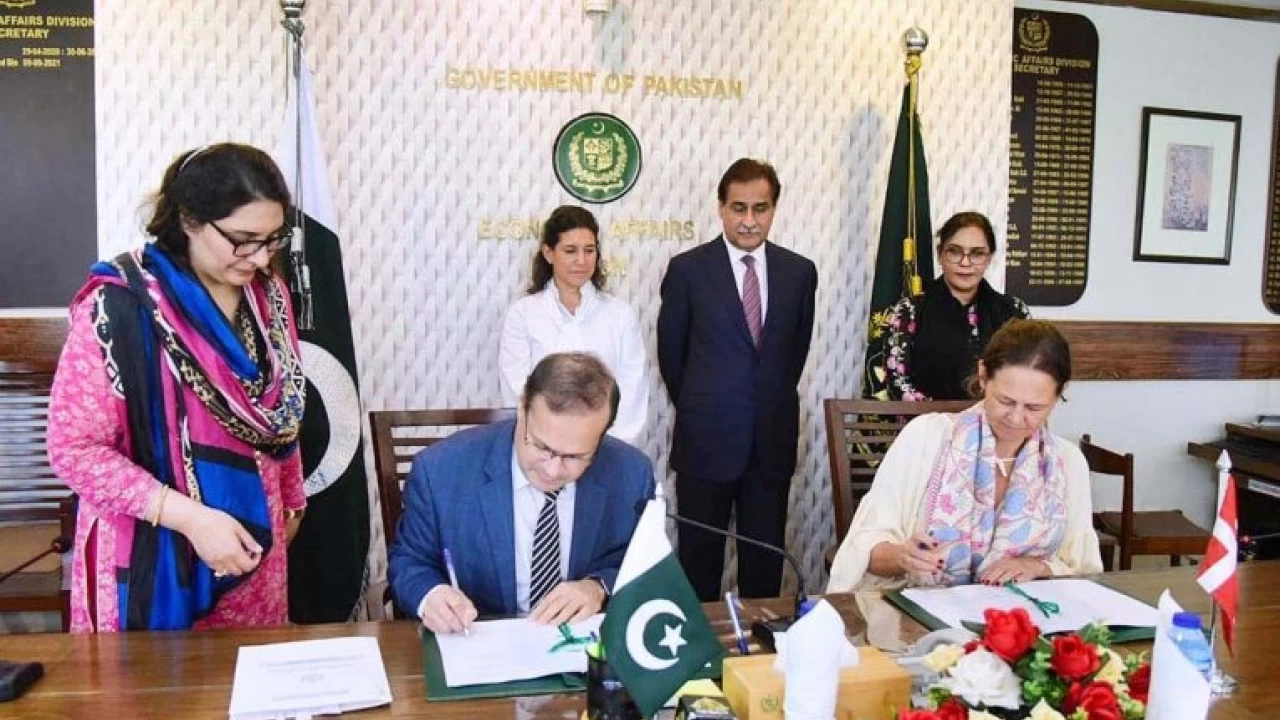 Islamabad: Minister for Economic Affairs Sardar Ayaz Sadiq has said that Pakistan and Denmark enjoy a friendly and cordial relationship, and there is a lot of potentials to enhance the relationship between both nations.
He was talking to Danish Ambassador, Lis Rosenholm in Islamabad after the signing of an inter-governmental framework agreement to enhance financial cooperation in the energy and water sector.
Under the agreement, interest-free loans will be extended for renewable energy, energy efficiency, and water supply and waste-water treatment sectors.
Sardar Ayaz Sadiq told the ambassador that efforts to revive bilateral economic and development cooperation are underway with Denmark, agreeing to provide budget support to the Government of Pakistan through Inter-Governmental Framework Agreement.
South Korea flooding death toll rises to 11
President Yoon Suk-yeol says it was the heaviest rainfall since Seoul weather records began 115 years ago
Seoul: The death toll from South Korea's record-breaking rains and flooding has risen to 11, officials said Thursday, with eight more people still missing as Seoul struggles to clean up after the deluge.
Two days of torrential rain flooded streets and subway stations in the capital, with President Yoon Suk-yeol saying it was the heaviest rainfall since Seoul weather records began 115 years ago.
Images shared on social media earlier this week showed people wading through waist-deep water and overflowing metro stations, with the posh Gangnam district particularly hard hit.
Of the 11 dead, six were in Seoul, three in Gyeonggi province and two in Gangwon province, according to data from the interior ministry. Three of the eight missing were from the capital.
More than 5,300 people were forced to evacuate their homes, the ministry added.
Among the 11 victims, three died while trapped in their flooded semi-basement apartment, known as a banjiha, according to the ministry. Local reports say the victims were a teenager, her mother and her aunt.
One victim is believed to have been electrocuted while removing a tree that had fallen onto a sidewalk while another died when a landslide buried his home in mountainous Gangwon.
At an official meeting on relief efforts, South Korean Prime Minister Han Duck-soo said the government had already completed the bulk of emergency repair work.
SOURCE: AFP