OGRA reduces LPG price by Rs29.56 per 11.8-kg cylinder
The price of locally produced LPG is reduced by Rs2.50 per kilogram.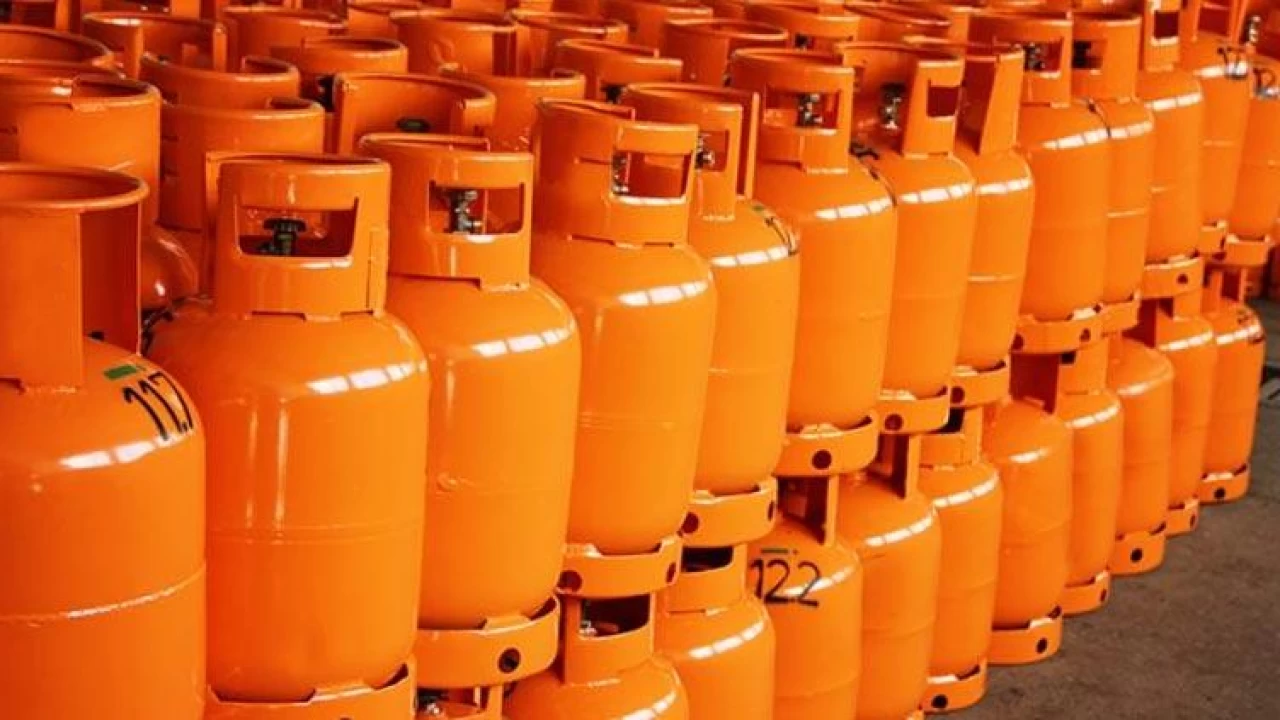 Islamabad: Oil and Gas Regulatory Authority (OGRA) on Monday issued a price-revision notification of Liquefied Petroleum Gas (LPG) for August, decreasing the commodity price by Rs29.56 per 11.8-kilogram cylinder.
According to the notification, the authority reduced the locally produced LPG price by Rs2.50 per kilogram.
After the revised price, the LPG cylinder would be sold in the open market at Rs2,571.41 in August, which was available at Rs2,600.97 in July.
Whereas, the per Metric Ton (MT) LPG rate has been fixed at Rs217,916.22 for the current month. The commodity sale price per MT was Rs 220,421.22 during the last month.
Rain-wind, thundershower expected in most parts of country
Heavy falls are also likely at scattered places in Sindh, eastern Balochistan and Punjab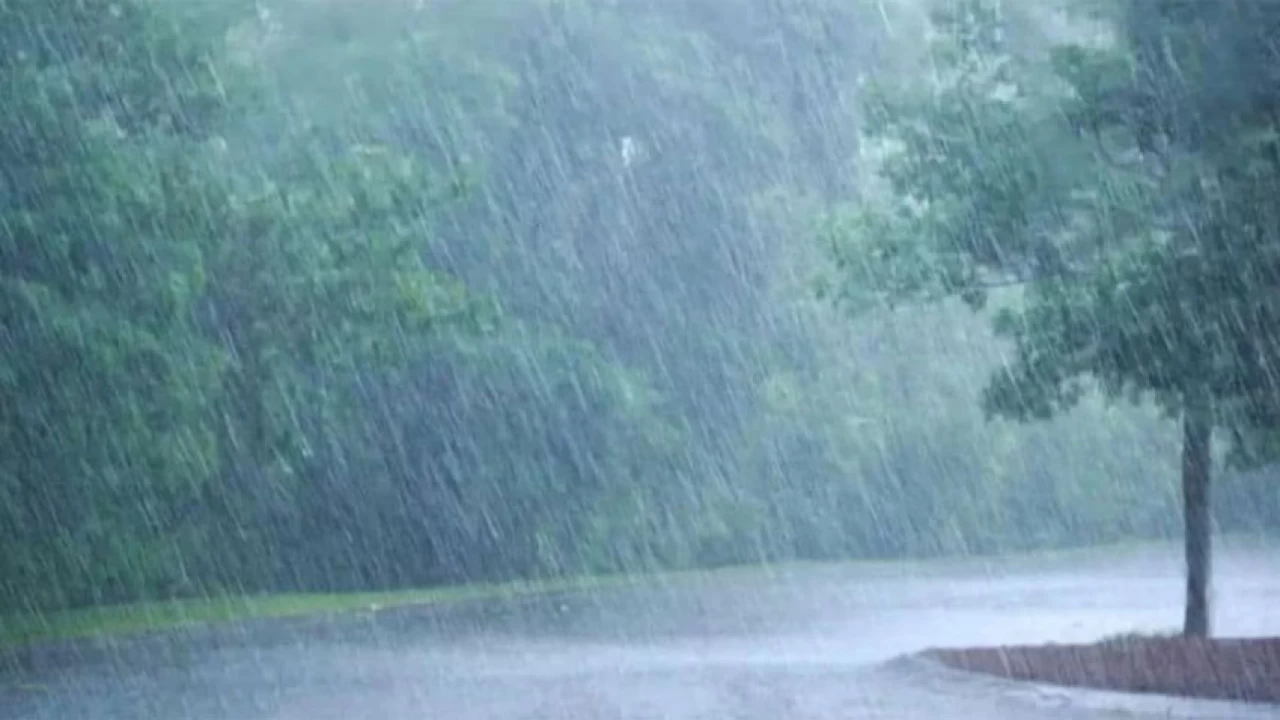 Islamabad: Rain-wind/thundershower is expected in Sindh, Balochistan, Punjab, Khyber Pakhtunkhwa, Kashmir and Gilgit-Baltistan during the next twelve hours.
Heavy falls are also likely at scattered places in Sindh, eastern Balochistan, South Punjab and Southern Khyber Pakhtunkhwa during the period.
Temperature of some major cities recorded this morning:
Islamabad and Peshawar twenty-five degree centigrade, Lahore twenty-eight, Karachi twenty-seven, Quetta twenty-one, Gilgit twenty, Murree seventeen and Muzaffarabad twenty-two degree centigrade.
According to Met Office forecast for Indian Illegally Occupied Jammu and Kashmir, partly cloudy/chances of rain-wind and thundershower in Srinagar, Jammu, leh, Pulwama, Anantnag, Shopian and Baramula.
Temperature recorded this morning:
Srinagar, Anantnag and Shopian nineteen degree centigrade, Jammu twenty-eight, Leh fourteen, Pulwama and Baramula twenty degree centigrade.
Pakistan, Canada need to further deepen, bilateral cooperation in diverse fields: FM
He was talking to his Canadian counterpart Mélanie Joly through a video call in Islamabad on Wednesday.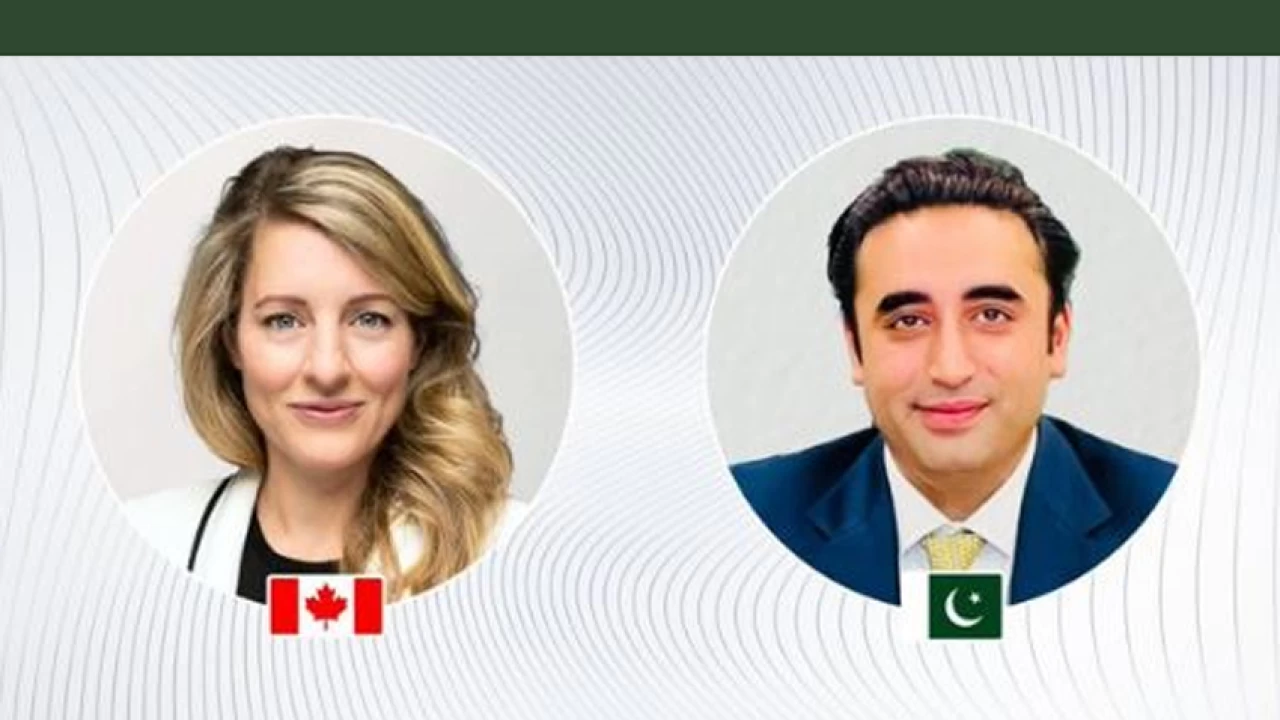 Islamabad: Foreign Minister Bilawal Bhutto Zardari has underscored that Pakistan and Canada needed to further deepen and expand bilateral cooperation in diverse fields.
He was talking to his Canadian counterpart Mélanie Joly through a video call in Islamabad on Wednesday.
Bilawal Bhutto Zardari underlined that this year marks the 75th anniversary of the establishment of diplomatic ties between Pakistan and Canada and maintained that both countries were holding activities to befittingly celebrate this milestone occasion.
Agreeing with the Foreign Minister,Mélanie Joly stressed that Canada was keen to solidify multi-dimensional ties with Pakistan.
In the context of situation in Afghanistan, Mélanie Joly particularly thanked Pakistan for its unremitting support in the evacuation process since last August. Foreign Minister Bilawal Bhutto Zardari underlined that Pakistan had been facilitating the evacuations on a humanitarian basis. The Foreign Minister also reiterated the need for scaled up support of the international community in protecting the lives and livelihoods of the Afghan people in the wake of dire humanitarian and economic crises and acknowledged Canada's humanitarian assistance for Afghanistan.
During the video call, Mélanie Joly congratulated the Foreign Minister on his assumption of office and hoped that Pakistan-Canada ties would further strengthen and widen under his leadership.
The two Ministers agreed to remain in close contact. The Foreign Minister also conveyed his cordial greetings and best regards to Prime Minister Justin Trudeau.
Bilawal Bhutto Zardari invited Mélanie Joly to visit Pakistan which she accepted the invitation and underlined that she was looking forward to visit Pakistan at her earliest convenience.
10 including prominent cleric killed in bombing at Kabul mosque
There were fears the casualty numbers could rise further.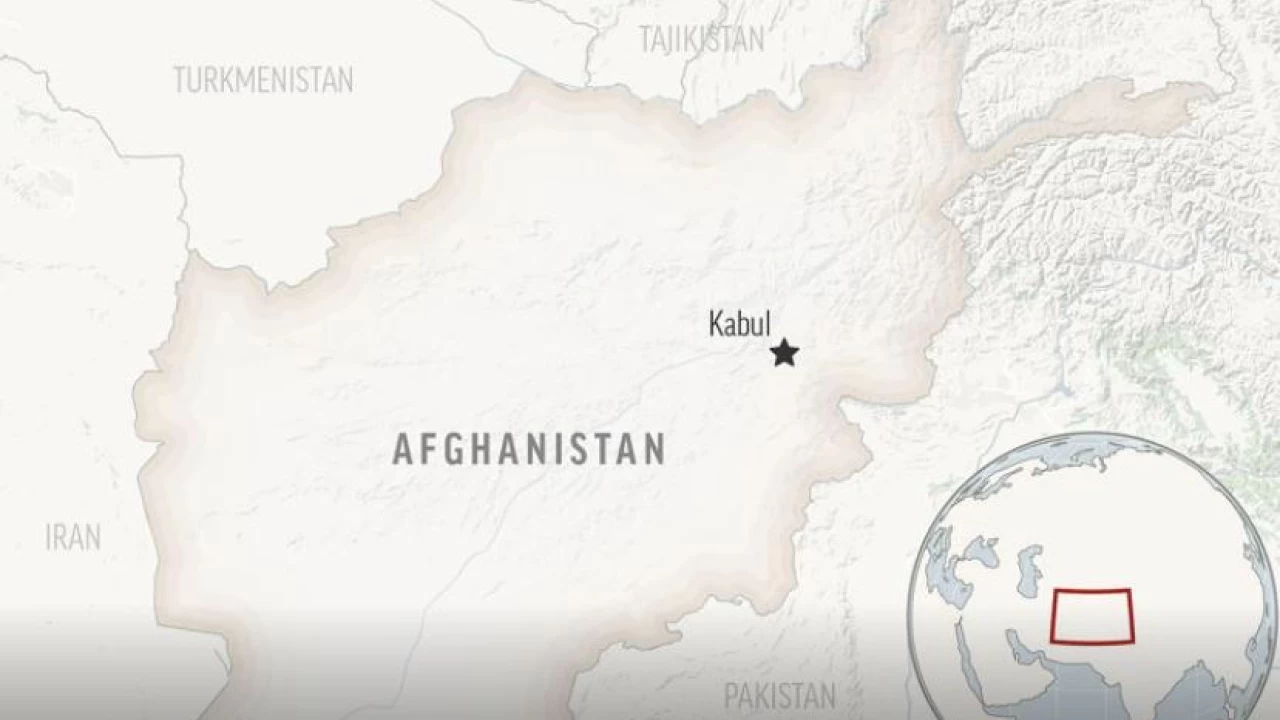 A bombing at a mosque in the Afghan capital of Kabul during evening prayers on Wednesday killed at least 10 people, including a prominent cleric, and wounded at least 27, an eyewitness and police said.
There was no immediate claim of responsibility for the attack, the latest to strike the country in the year since the Taliban seized power. Several children were reported to be among the wounded.
The Islamic State group's local affiliate has stepped up attacks targeting the Taliban and civilians since the former insurgents' takeover last August as U.S. and NATO troops were in the final stages of their withdrawal from the country. Last week, the IS claimed responsibility for killing a prominent Taliban cleric at his religious center in Kabul.
According to the eyewitness, a resident of the city's Kher Khanna neighborhood where the Siddiquiya Mosque was targeted, the explosion was carried out by a suicide bomber. The slain cleric was Mullah Amir Mohammad Kabuli, the eyewitness said, speaking on condition of anonymity because he was not authorized to talk to the media.

He added that more than 30 other people were wounded. The Italian Emergency hospital in Kabul said that at least 27 wounded civilians, including five children, were brought there from the site of the bomb blast.
There were fears the casualty numbers could rise further.
Khalid Zadran, the Taliban-appointed spokesman for the Kabul police chief, confirmed an explosion inside a mosque in northern Kabul but would not provide a casualty toll or a breakdown of the dead and wounded.
Taliban spokesman Zabihullah Mujahid also condemned the explosion and vowed that the "perpetrators of such crimes will soon be brought to justice and will be punished."
A U.S.-led invasion toppled the previous Taliban government, which had hosted al-Qaida leader Osama bin Laden in Afghanistan, following the Sept. 11, 2001 terrorist attacks in the United States.
Since regaining power, the former insurgents have faced a crippling economic crisis as the international community, which does not recognize the Taliban government, froze funding to the country.
Separately, the Taliban confirmed on Wednesday that they had captured and killed Mehdi Mujahid in western Herat province as he was trying to cross the border into Iran.
Mujahid was a former Taliban commander in the district of Balkhab in northern Sar-e-Pul province, and the only member of the minority Shiite Hazara community among the Taliban ranks.
Mujahid had turned against the Taliban over the past year, after opposing decisions made by Taliban leaders in Kabul.
SOURCE: AP NEWS