China conducts live-fire exercises around Taiwan as Nancy Pelosi visits
Taiwan says the drills violated UN rules, invaded its territorial space and amounted to a blockade of its air and sea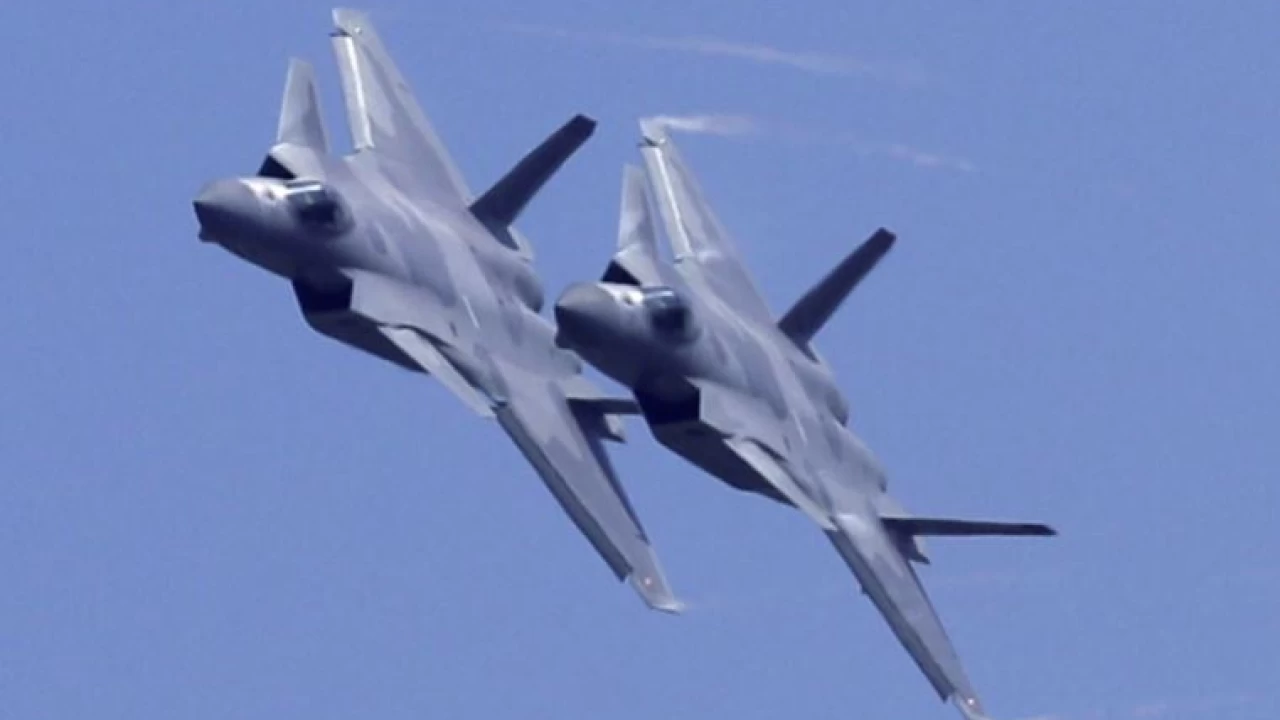 China is planning to ramp up large-scale military drills around the self-ruled island of Taiwan, which began as US House Speaker Nancy Pelosi flew into Taipei for a visit that has angered Beijing.
The unprecedented six days of military exercises began on Tuesday night after Pelosi landed on the island, featuring J-20 stealth fighter jets and test firing of conventional missiles, according to the Global Times tabloid.
The state-run Xinhua News Agency reported the People's Liberation Army (PLA) would also conduct expanded live-fire exercises from August 4 to 7 in six different areas around the island.
Taiwan said on Wednesday that the drills violated United Nations rules, invaded its territorial space and amounted to a blockade of its air and sea.
It said it would respond appropriately.
"PRC [People's Republic of China] announcing air-naval live-fire drills around Taiwan is self-evidently apparent that they seek a cross-strait resolution by force instead of peaceful means," Taiwan's Ministry of National Defense wrote on Twitter. "Activities around our territory are closely monitored by ROCMND [Republic of China, Ministry of National Defense] and will meet our appropriate response when needed."
Pelosi is the first sitting speaker of the house to travel to Taiwan in 25 years and Beijing has threatened "serious consequences" over her visit to the island, which China claims as its own. On Wednesday morning, it announced a series of trade restrictions, including a ban on sand exports and the import of certain foods.
The military exercises are a "stern deterrence" against the United States over Taiwan, and a "serious warning" for supporters of Taiwan independence, Senior Colonel Shi Yi, a spokesman at the PLA Eastern Theater Command, said in a statement, according to the Global Times.
China Central Television (CCTV) aired video that showed J-20 stealth fighter jets participating in the Tuesday night drills.
On Wednesday, the Eastern Theater Command said a multi-force exercise involving the Navy, Air Force, Rocket Force, Strategic Support Force and Joint Logistics Support Force took place in the air and sea to the north, southwest and southeast of Taiwan. They practised various exercises, including simulated sea and land attacks.

The Global Times reported that the exercises would be larger than those that took place in 1996 in the run-up to the re-election of President Lee Teng-hui, who had visited the US the previous year.
'Accidental escalation'
Song Zhongping, a Hong Kong-based military commentator, said it appeared the People's Liberation Army wanted to practise blockading the island if it had to in a later war.
"The goal of these exercises, to put it bluntly, is to prepare for the military fight with Taiwan," Zhongping said.
Unusually, the drills were announced with a locator map circulated by the official Xinhua news agency – a factor that for some analysts and scholars shows the need to play to both domestic and foreign audiences.
Maps of the drills produced by China show they go far beyond the missile firings in the straits in 1996 when Beijing protested against the island's first direct presidential election in what became known as the Third Taiwan Strait Crisis.
In 1996, the US Navy dispatched two aircraft carriers close to the straits to effectively end the crisis – a move many analysts consider more challenging now given China's military growth, including a vastly more capable missile inventory.
Singapore-based security scholar Collin Koh said the Pelosi visit had trapped China between having to show a resolute and sweeping response while avoiding a full-blown conflict.
"Even if they want to avoid that outcome, there are still significant possibilities for an accidental escalation," said Koh, of the S Rajaratnam School of International Studies.
Koh said advanced US and Taiwanese reconnaissance aircraft would see the drills as an opportunity to probe Chinese military systems and communications, potentially adding to risks if Chinese planes responded.
Beijing has not ruled out the use of force to take control of Taiwan and has increased military activity near the island in recent years, claiming the moves are a response to what it calls "collusion" between Taipei and Washington.
While maintaining formal diplomatic relations with Beijing, the US is Taiwan's most important international supporter and is bound by law to provide the island with the means to defend itself.
Taiwan says only its people have the right to decide the island's future.
SOURCE: AL JAZEERA AND NEWS AGENCIES
Remembering doctor Ruth Pfau on her death anniversary
Dr. Pfau wrote four books about her work in Pakistan, including "To Light a Candle" (1987), which was translated into English.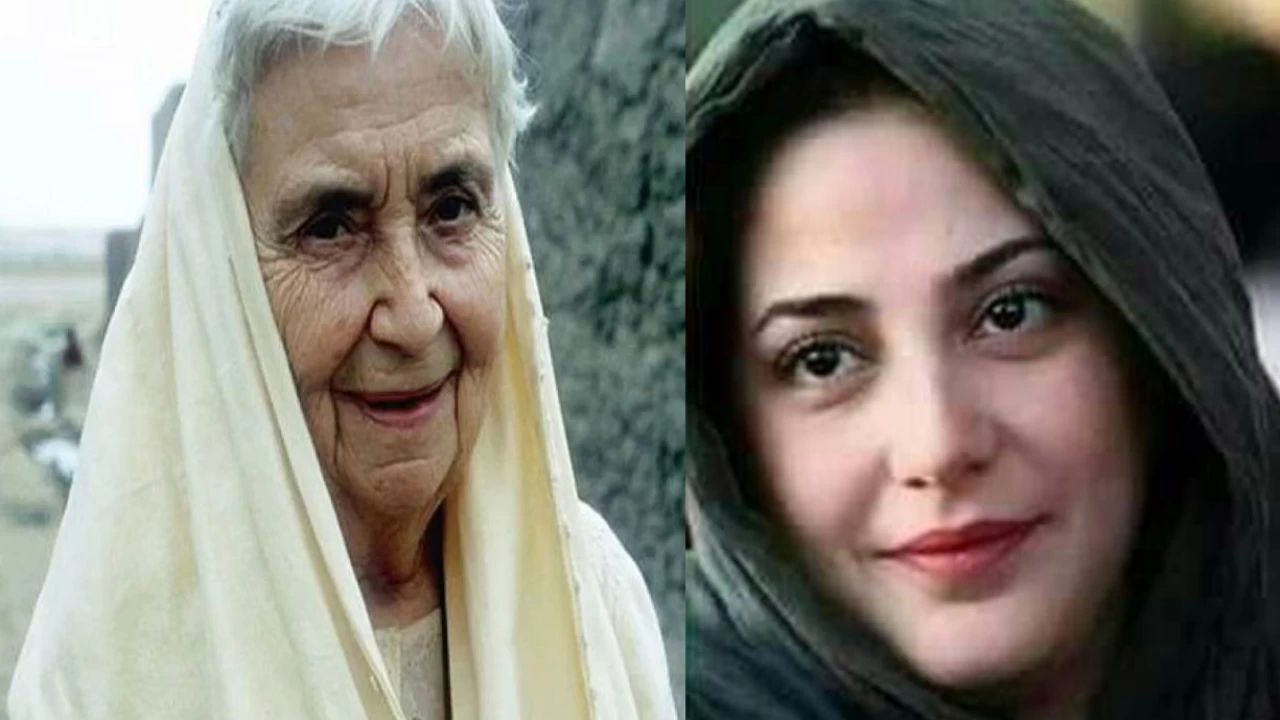 Lahore: The fifth death anniversary of Dr. Ruth Katherina Martha Pfau, who devoted more than 55 years of her life to fighting leprosy in Pakistan, is being observed today.
Although born in Germany, Dr. Ruth came looking to make lives better for those afflicted by leprosy, and in doing so, found her a home.
Leprosy, a disfiguring and stigmatizing ailment also known as Hansen's disease, can now be prevented and even cured after early diagnosis.
Less than four decades after Dr. Pfau began her campaign to contain leprosy, a mildly contagious bacterial infection, the World Health Organization declared it under control in Pakistan in 1996, ahead of most other Asian countries (although several hundred new cases are still reported there annually).
In 1960, due to a passport foul-up, fate landed Dr. Ruth in Pakistan where she visited a leper colony in Karachi and met one of the thousands of Pakistani patients afflicted with the disease.
"He must have been my age — I was at this time not yet 30 — and he crawled on hands and feet into this dispensary, acting as if this was quite normal," she told the BBC in 2010, "as if someone has to crawl there through that slime and dirt on hands and feet, like a dog."
That one visit enabled her to make decision that changed not only her but thousands of lives.
In 1956, Dr. Pfau joined the Marie Adelaide Leprosy Center, opened in Karachi slums, and soon transformed it into the hub of a network of 157 medical centers that treated tens of thousands of Pakistanis infected with leprosy.
The center was funded mostly by German, Austrian and Pakistani donors, and also treated victims of the 2000 drought in Baluchistan, the 2005 earthquake in Kashmir, and devastating floods in 2010.
Once leprosy was declared under control, the center also focused on tuberculosis, blindness, and other diseases and on disabilities, some caused by land mines in war-torn Afghanistan.
For her immense contributions to Pakistani society, Dr. Pfau was often compared to Mother Teresa.
"When you receive such a calling, you cannot turn it down, for it is not you who has made the choice," she said. "For it is not you who has made the choice. God has chosen you for himself."
Dr. Pfau wrote four books about her work in Pakistan, including "To Light a Candle" (1987), which was translated into English.
'Countdown' to retirement has begun: Serena Williams
She won the last of her 23 Slams at the 2017 Australian Open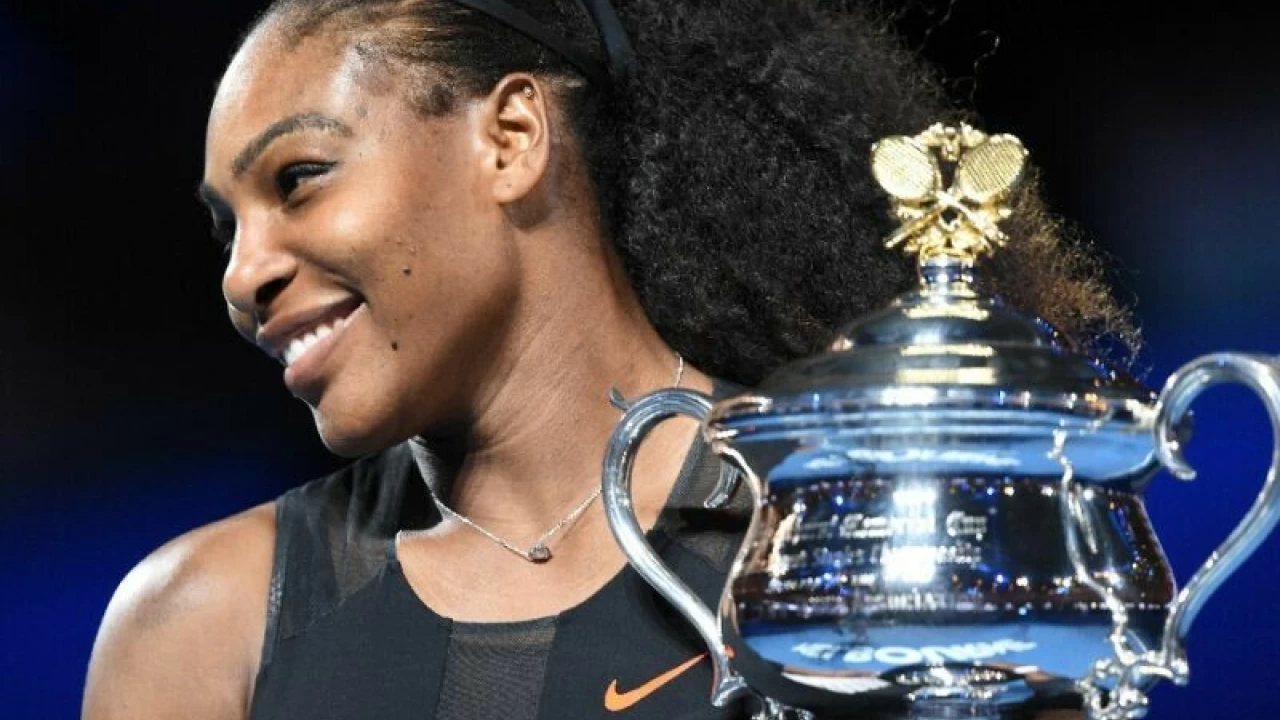 California: US tennis great Serena Williams announced on Tuesday that "the countdown has begun" to her retirement from the sport.
"There comes a time in life when we have to decide to move in a different direction," the 40-year-old, 23-time Grand Slam winner said in a post on Instagram.
"That time is always hard when you love something so much. My goodness do I enjoy tennis. But now, the countdown has begun.
"I have to focus on being a mom, my spiritual goals and finally discovering a different, but just exciting Serena. I'm gonna relish these next few weeks."
Williams won the last of her 23 Slams at the 2017 Australian Open when she was already pregnant with daughter, Olympia.
However, she has failed to add a 24th major which would take her level with Margaret Court's all-time record.
Her final attempt will come at the US Open in New York later this month.
Williams stepped onto a hardcourt for the first time in a year and a half on Monday in the WTA Toronto tournament where she fought through to the second round with a straight sets victory over Nuria Parrizas Diaz.
It was her first singles victory since the 2021 French Open, some 14 months ago.
The former world number one had played her first singles match in a year following a lengthy injury layoff during a first round defeat at Wimbledon in June.
Earlier Tuesday, Williams wrote in the September edition of Vogue where she featured on the cover that she was "evolving away" from the sport after the US Open where she has won six of her major singles titles.
"Unfortunately I wasn't ready to win Wimbledon this year," she wrote in Vogue.
"And I don't know if I will be ready to win New York. But I'm going to try. And the lead-up tournaments will be fun. I know there's a fan fantasy that I might have tied Margaret that day in London, then maybe beat her record in New York, and then at the trophy ceremony say, 3See ya!3 I get that. It's a good fantasy.
"But I'm not looking for some ceremonial, final on-court moment. I'm terrible at goodbyes, the world's worst."
SOURCE: AFP
First Constituent Assembly's diamond Jubilee celebrations to commence from today
The theme of the celebrations is "Mera- Parliman-Rahbar-i-Taraqqi-o-Kamal"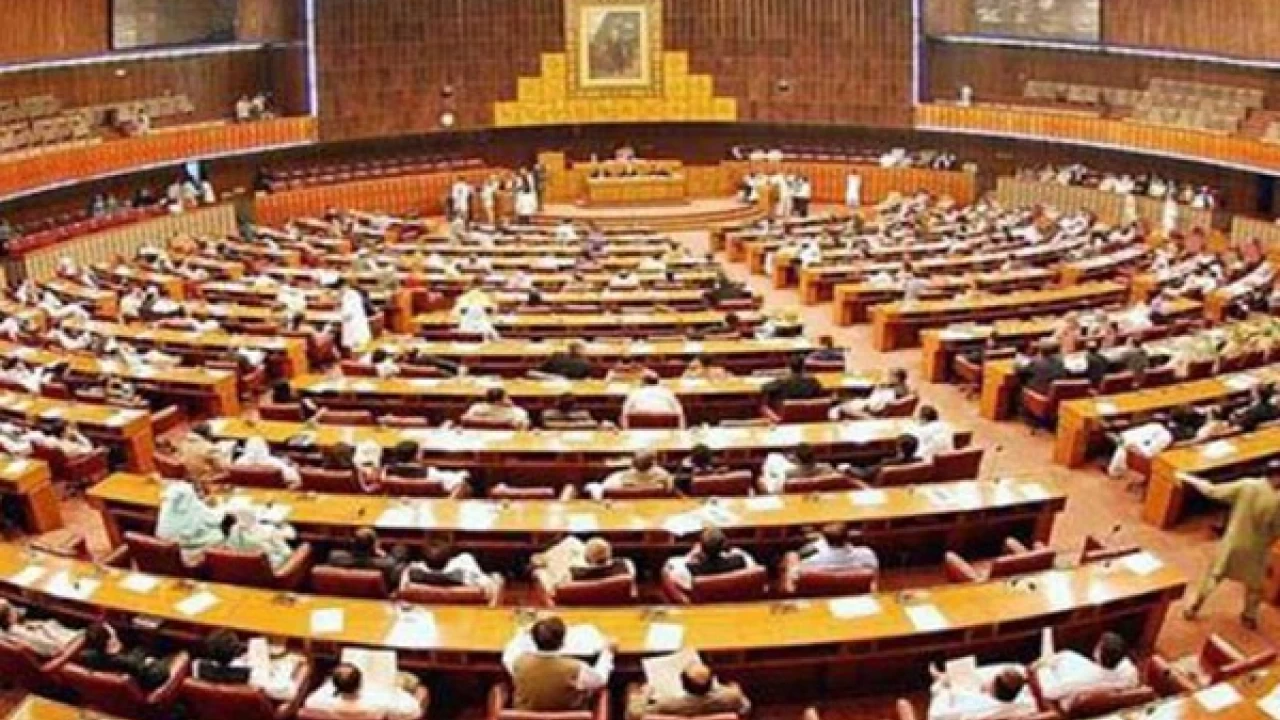 Islamabad: The five-day diamond jubilee celebrations to commemorate the first constituent assembly of Pakistan, are beginning at the Parliament House in Islamabad on Wednesday (today).
The celebrations are meant to highlight the services of all Parliamentarians in furthering the cause of democracy and its values in the country.
An elaborate plan of events has been prepared by the National Assembly Secretariat to commemorate the event in a befitting manner.
The theme of the celebrations is "Mera- Parliman-Rahbar-i-Taraqqi-o-Kamal"
The celebrations will commence today with inauguration of three-day Photographs Exhibition themed "Tarjuman-i-mazi shan-i-Hal".
Likewise, another three-day Art and Painting Exhibition with the theme "Pak Sarzamin Shad Baad" and yet other three-day Book Exhibition with theme "Qaum, Mulk, Saltanat" would be held.
The Minorities Convention would be held tomorrow, on the eve of International Day for Minorities to acknowledge the services of minorities towards progress and development of the country.
The Minorities Convention would be followed by a Convention of Women Parliamentarians with the theme " Markaz-e- Yaqeen Shaad Baad'.
A Convention of Youth and Children themed "Azm-i-ali shan," would be held on Friday.
A mega Parliamentary Convention will be held on Saturday under the theme of "Sayah-yi-Khuda-yi-Zul-Jalal." It will signify the importance of continuity of democratic system in the country.