Court grants two-day physical remand of Shehbaz Gill
The case hearing took place amid strict security arrangements.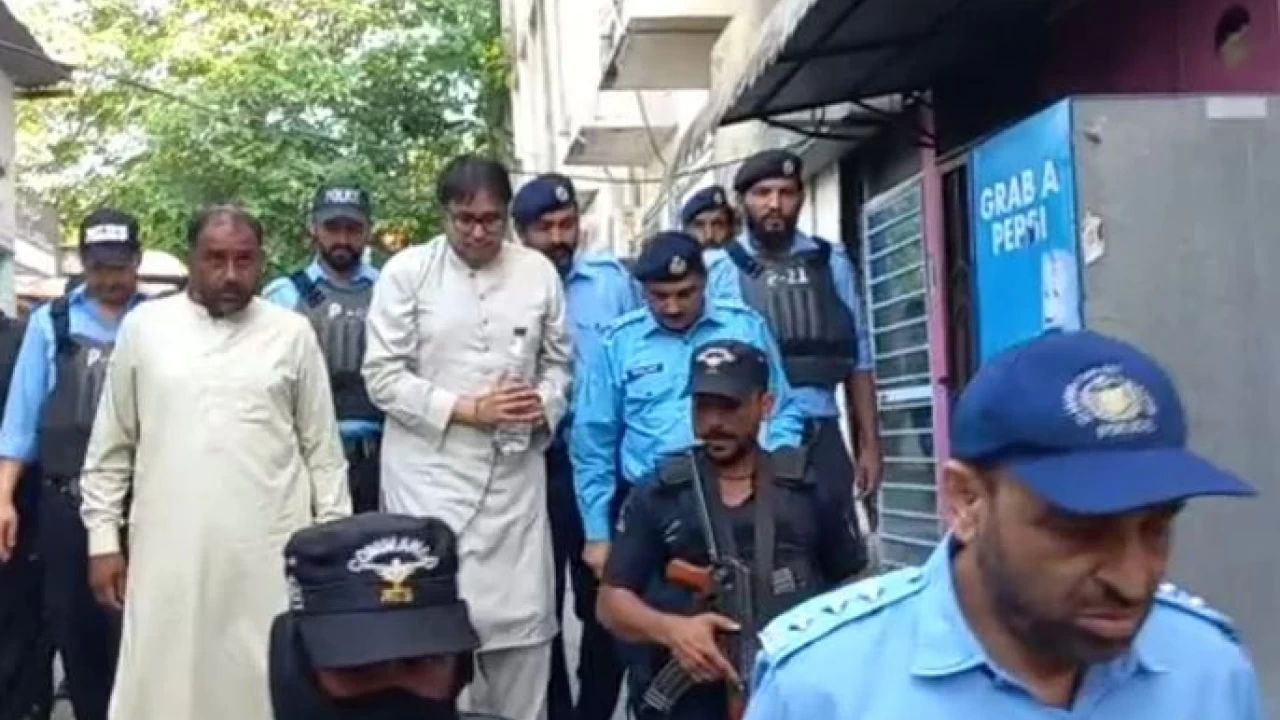 Islamabad: A court in the federal capital Wednesday granted a two-day physical remand of Pakistan Tehreek-e-Insaf (PTI) senior leader Shahbaz Gill, who was arrested on charges of alleged sedition and inciting the public against the state institutions.
In a sedition case, Gill was produced before the court today where the Islamabad Police sought his physical remand to recover the mobile phone and the device which he used to make statements.
Judicial magistrate Omar Bashir reserved his verdict, after hearing the petition, before granting a two-day physical remand.
The case hearing took place amid strict security arrangements.
It is pertinent to mention here that Shahbaz Gill was arrested by Islamabad police on Tuesday over a case of incitement to rebellion registered against him in the Bani Gala police station.
The FIR was registered under sections 34 (common intention), 109 (abetment), 120 (concealing design to commit offence punishable with imprisonment), 121 (waging war against state), 124-A (sedition), 131 (abetting mutiny, or attempt to seduce a soldier, sailor or airman from his duty), 153 (provoking to cause riot), 153-A (promoting enmity between different groups), 505 (statement conducing to public mischief), and 506 (punishment for criminal intimidation) of the Pakistan Penal Code (PPC).
Besides other charges, clauses related to spreading anarchy and hatred were added to the FIR.