Imran Khan claims conspiracy being hatched to pit PTI against Pak army
The PTI chairman says a plan has been prepared to crush the PTI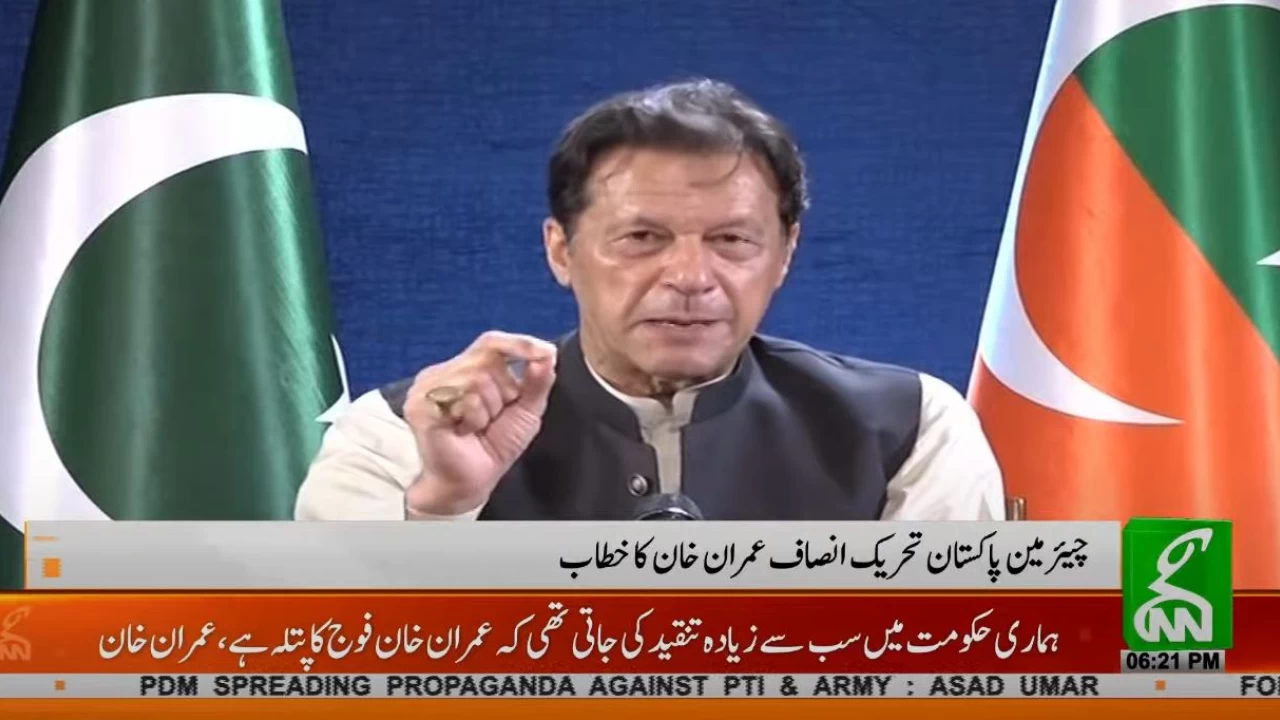 Islamabad: Former prime minister and PTI chairman Imran Khan on Wednesday blamed the coalition government for hatching a conspiracy to pit his party against the Pakistan army.
Addressing the PTI supporters through video link, he said a plan had been prepared to crush the PTI.
Khan's statements come after the government alleged that Imran and other PTI leaders were spreading hate against the country's institutions.
On Tuesday, PTI leader Shahbaz Gill was arrested on charges of sedition and inciting the public against state institutions.
Gill presented in Islamabad High Court today where the police were granted the politician's two-day physical remand.
The PTI leader said a "frightening conspiracy" was being devised to present "Pakistan's biggest political party and the army as opponents".
He said they [the government] were hatching a conspiracy to rig the elections, adding now they were trying to quash the disqualification of Nawaz Sharif and disqualify him [Imran].
Khan said India's biggest pain was when our [PTI] government and army were on the same page, India and Israel also celebrated the departure of the PTI government.
About Gill's arrest, Imran said if what he [Gill] said was against the law, the state should have followed the protocol and provided him a chance to explain himself as per the law.
The former premier said that the PDM parties had said much more than what Shahbaz Gill is being punished for, but no action was taken against them.
He said the PTI is Pakistan's largest political party and has very strong street power.
The PTI stalwart went on to say that his party exposed the disinformation campaigns against the country.
"The EU DisinfoLab exposed how India had been plotting against Pakistan, and those in the current government were also part of the disinformation campaign against the country," he alleged.
Khan termed the foreign funding case as "baseless", saying the party has provided the names of 40,000 donors, who are now being termed "foreigners" by the Election Commission of Pakistan (ECP).
"We have provided all the details to the commission," said Khan.