Faisalabad girl 'sexually assaulted, filmed' for rejecting marriage proposal
The culprits made the victim lick shoes, brutally tortured her, shaved her eye brows and trimmed her hair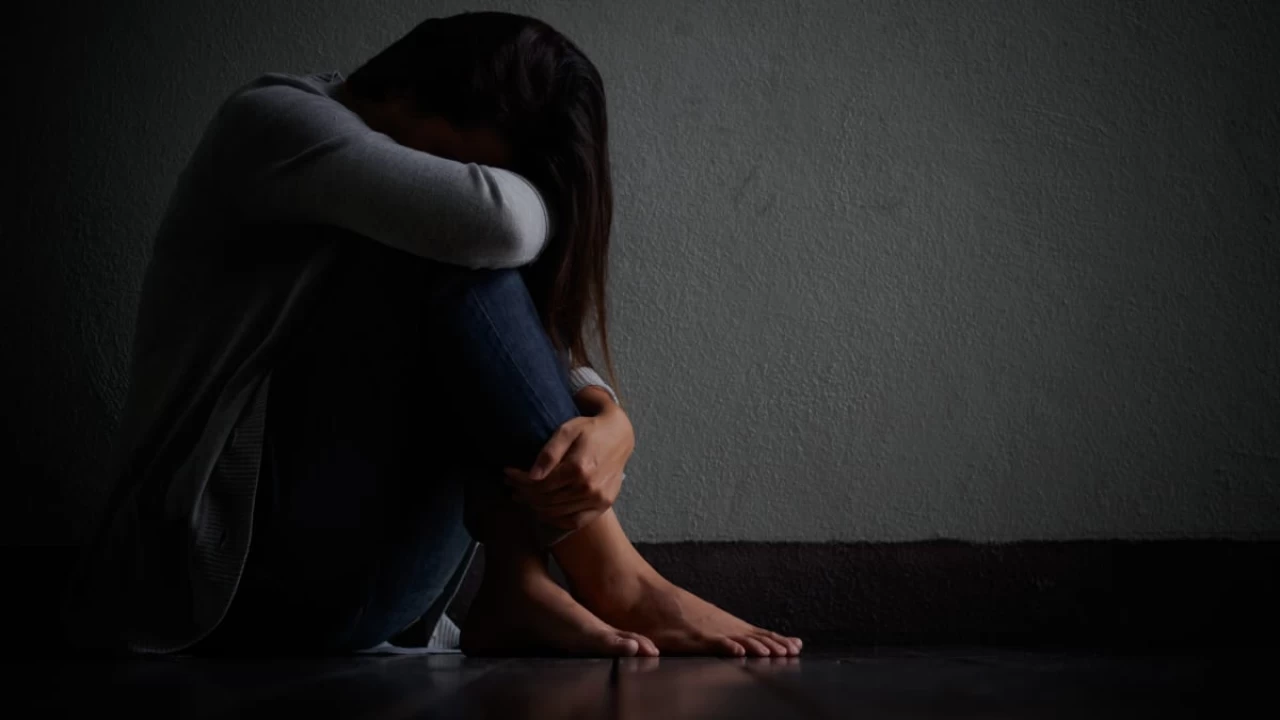 Faisalabad: In a terrible incident, a medical student in Faisalabad was tortured, humiliated and sexually harassed for turning down the marriage proposal of her friend's father.
The victim was not only sexually harassed but also filmed by the accused identified as Sheikh Danish and other companions.
Furious over being rejected by a young girl, the man abducted the girl—Khadija Mehmood— from her home and tortured her brutally, in a bid to satisfy his ego.
A video of this inhuman humiliation surfaced Wednesday morning and has since gone viral on social media platforms.
In the viral clip, a woman can also be heard being indulge in this heinous activity.
Following this netizens strongly condemned the incident, demanding strict legal action against the criminals.
Khadija told the police that the accused was the father of her friend, who wanted to marry her, adding that the suspect barged into her house along with 16 of his companions.
She said that her friend also encouraged her to accept the proposal.
"They cut my hair, shaved my eyebrows and forced me to lick shoes," said the poor girl.
The police, taking notice of the matter, registered a case against 16 people including the girl's friend while six accused have been taken into custody.
فیصل آباد پولیس نے خاتون پر تشدد اور تذلیل کرنے والے خاتون ملزمہ سمیت چھ ملزمان کو کل ہی گرفتار کر لیا تھا۔ سی پی او فیصل آباد نے اس کیس کی تفتیش کے لیے خصوصی ٹیم تعینات کی ہے۔ اس افسوسناک واقعہ میں ملوث ملزمان کو کڑی سزا دلوائی جائیگی۔ https://t.co/zNgKlg9R8w pic.twitter.com/nvtfz6ptYv

— Punjab Police Official (@OfficialDPRPP) August 17, 2022
The FIR was registered under sections 376, 382, 354, 342, 148, 149, 337-A, 337-F, 337-L and 337-V of Pakistan Penal Code (PPC).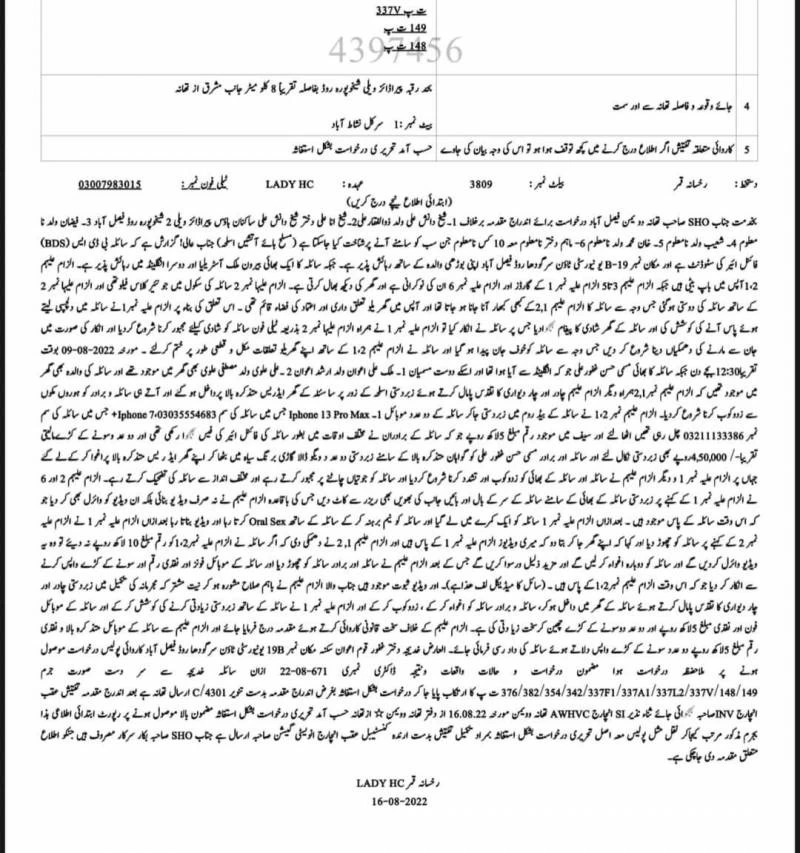 The complainant BDS student was living with her elderly mother, while her two brothers are residing in UK and Australia, respectively.
The victim said that the accused also took their valuable mobile phones and robbed at least Rs. 500,000 cash and Rs. 450,000 gold ornaments.
As per FIR, the accused also demanded Rs. 1 million and threatened the girl that they would upload the video clips on social media, if the demanded amount remains unpaid.