Shahbaz Gill shifted to Pims from Adiala jail, 5 member medical board formed for check-up
Earlier, Adiala jail handed over Gill to Islamabad police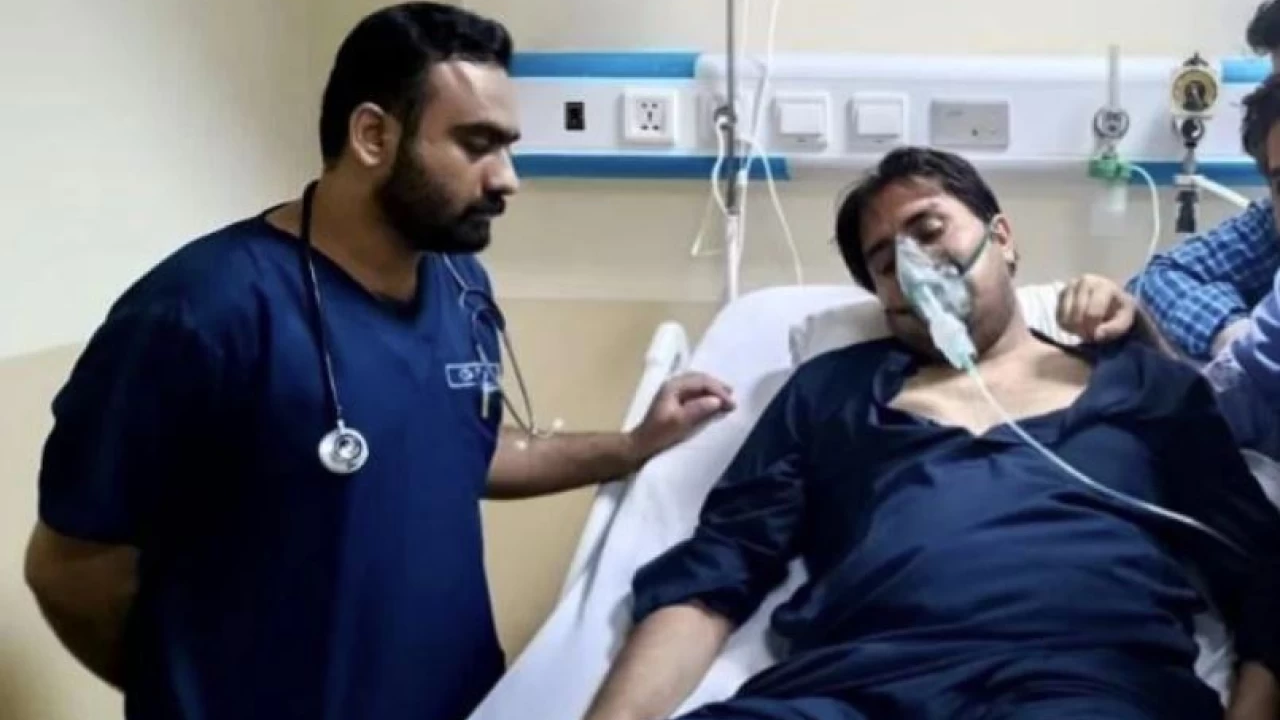 Islamabad: PTI leader Shahbaz Gill was shifted from Adiala Jail to the Medical ICU of Pims Hospital for medical check-up on late Wednesday.
A five-member medical board of doctors has been formed in the hospital for Shahbaz Gul's check-up.

According to the hospital sources, the medical board has included 5 professors and doctors for the detailed medical check-up of Tehreek-e-Insaf leader Shehbaz Gul.
The Medical Board consists of Professor Doctor of Surgery, Professor Doctor of Medicine, Professor of Cardiac, Neuro Medicine and Orthopedic Professors.
According to the sources, Shahbaz Gul has also complained of difficulty in breathing.
-- Adiala jail handover Gill to Islamabad police --
Following a heated standoff between Islamabad and Rawalpindi polices over the custody of Shahbaz Gill, the Adiala jail authorities handed over the custody of the PTI leader to the former.
Islamabad Police has left the jail with Gill as Punjab Police personnel returned back after hours-long drama outside the jail premises. It was further learnt that Gill will be first taken to PIMS for a medical checkup.
Gill's custody has been given to Islamabad Police according to the directions of the court. Sources in the police said that he will be shifted to a police station after the medical examination.